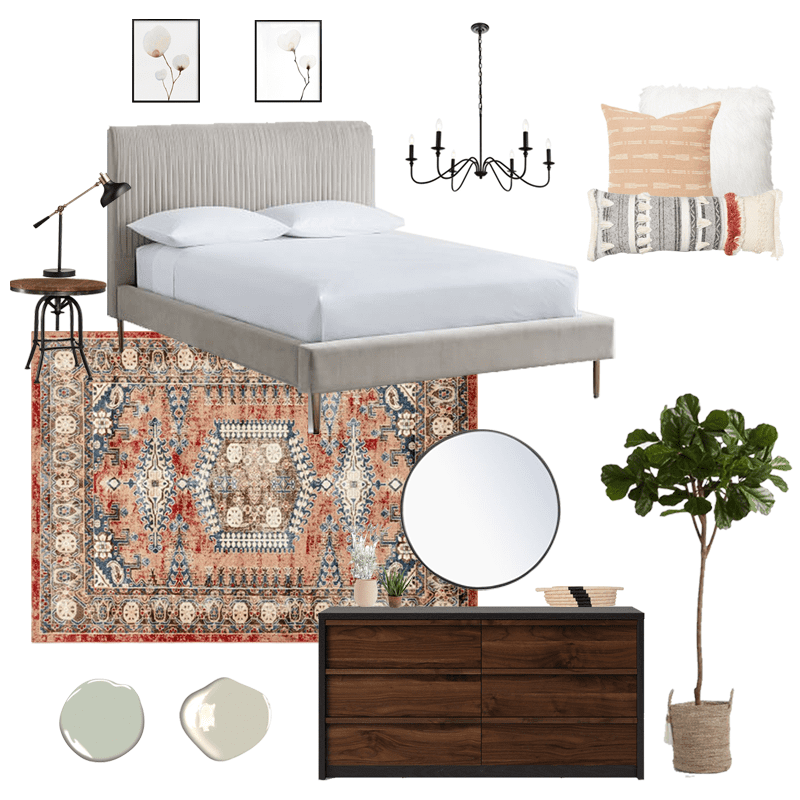 Mood boards show most of the big features of a room. This includes furniture, rugs, lighting, and pillows. Smaller decor items like styled shelves or a coffee table vignette won't be shown here.
Mood boards are great for helping to visualize a finished room. Seeing all the pieces together, seeing how the colors and patterns mix, really brings your room to life.
My style for making mood boards has evolved as I get feedback and maximize the value of the mood board for you. So, expect a mood board similar to the first or second one!