The rug measurements guide is on its way to your inbox right now!
For the next 15 minutes, grab my best-selling ebook 60% off!!!
Hours Minutes Seconds
home measurements for diyers
all the home measurements you need to diy, renovate, and decorate without making costly and timely mistakes
Imagine having all the home measurements you need
…without spending hours googling and finding conflicting information
here's a glimpse into your future…
Know exactly how high to hang your chandelier in the dining room
Never wonder if you're buying the right sized coffee table again
Be able to create a beautiful gallery wall now that you know how high to hang art
Not only is all of this possible, I've created the solution to help get you there 10x faster.
Home measurements for diyers is the answer to all your lighting and rug questions (+ so much more).
section ONE
lighting guide
never wonder how high to hang a chandelier or where to hang your bathroom lighting. the guide includes everything you need to confidently install every lighting scenario in your house!
Bedroom Lighting (sconces, lamps, pendants)
Dining Room Lighting (chandelier/pendant light for round and rectangular tables)
Kitchen Lighting (pendants)
Bathroom Lighting (vanity light, vanity sconces)
Entry Lighting (chandelier/pendant)
section two
rug measurements guide
you're already receiving (most) of this for your rug measurements free download (check your inbox!). this section is my favorite – never buy the wrong sized rug again!
What rug size to buy for your bed size with to-scale renderings of what a different size rug will ACTUALLY look like
Living Room Rug (size and buying guide)
Kitchen Rug (size and location)
Dining Room Rug (size and buying guide for rectangular and round tables)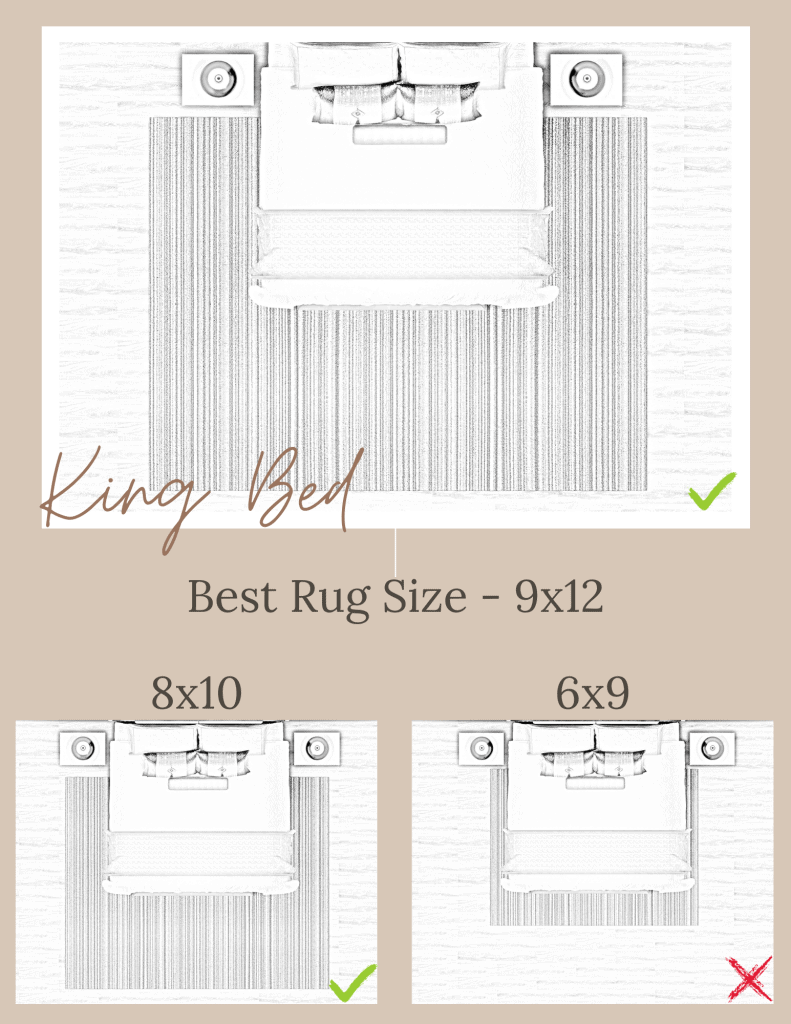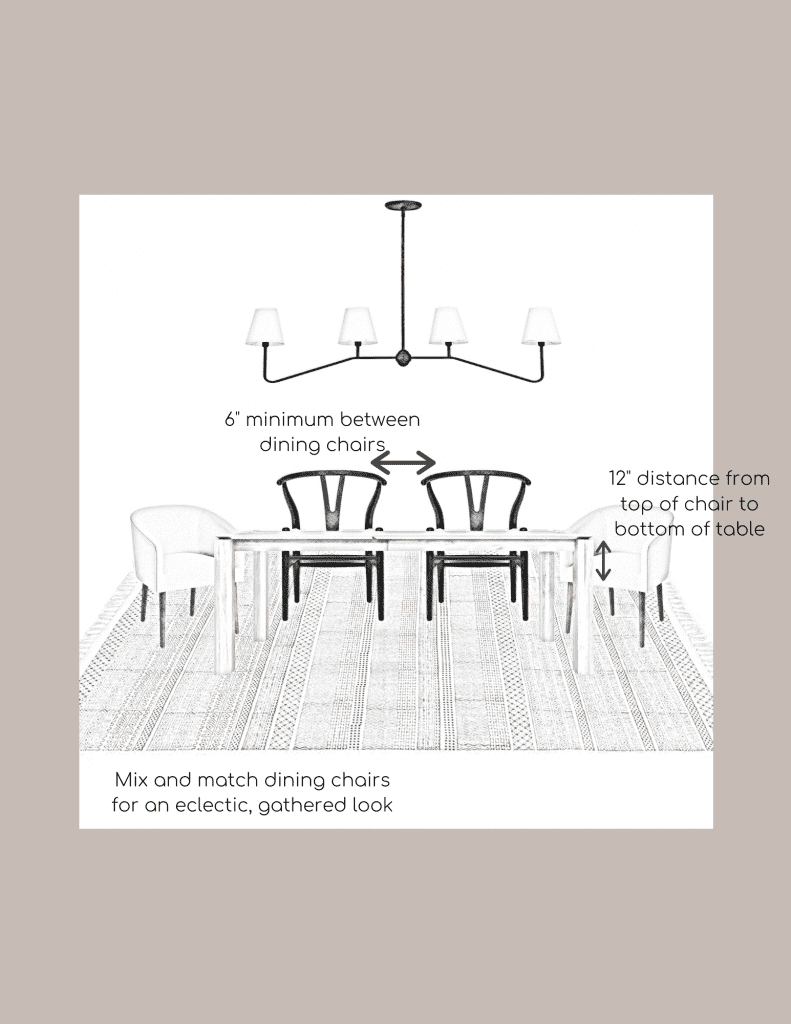 sections three, four, & five
dining room, living room, & bedroom measurements guides
Learn everything you need to know about planning your dining room, living room, and bedroom!
How many chairs you can fit at any sized table
Space planning such as space required for each person, how much space is needed behind a chair, etc
Living room space planning like how big a coffee table should be, how far it should be from the sofa, how far apart chairs should be, and more
Bedroom space planning including walkway space, nightstand height and placement, clearance required for other bedroom furniture, and more
section six
Art measurements guide
know exactly where to hang your art so that you can have the perfect gallery wall
Single Art Piece Guide
Multiple Art Pieces Guide (aka gallery wall)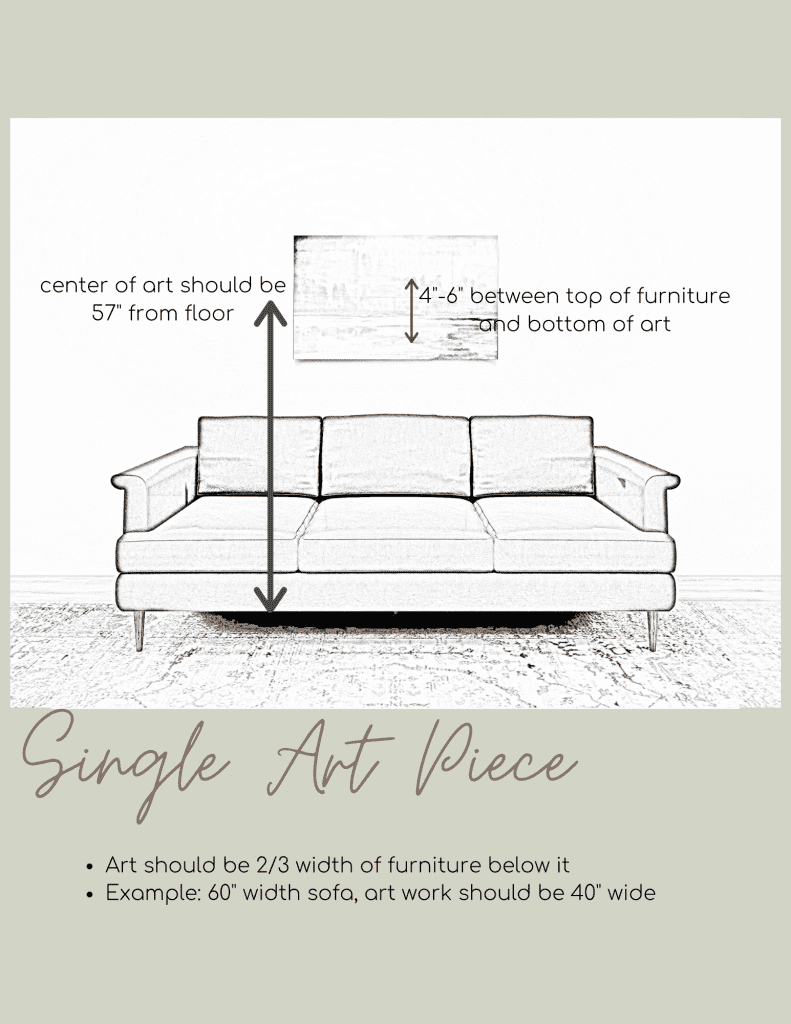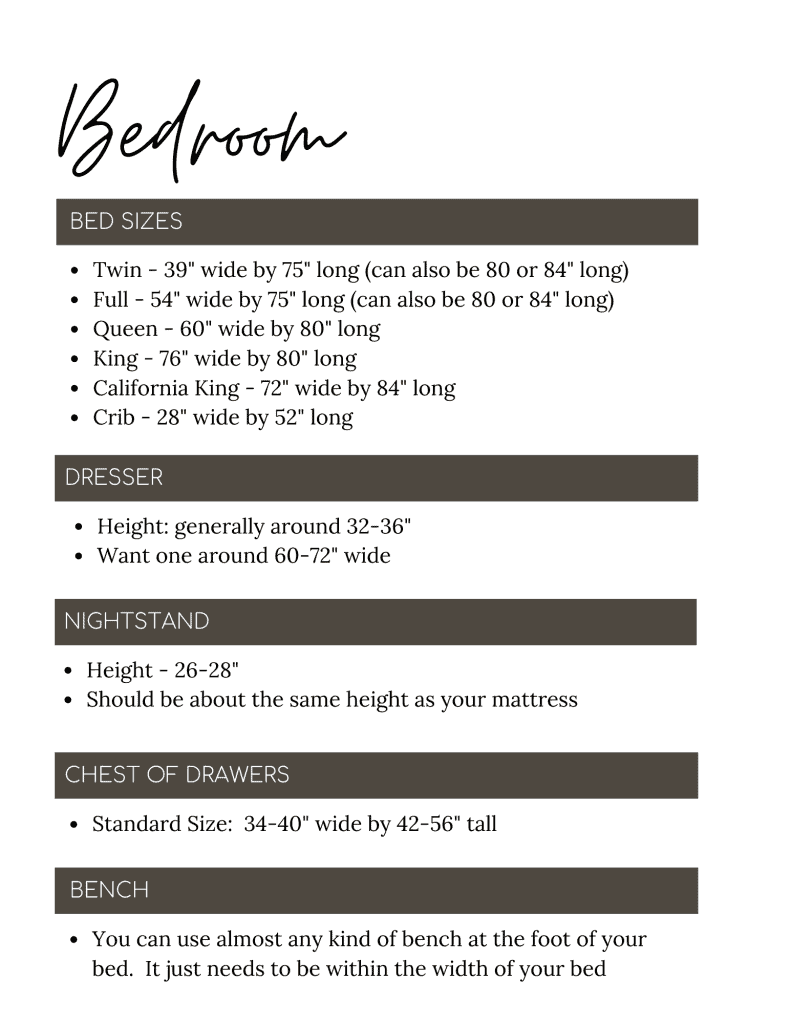 section seven
standard furniture size guide
All the home measurements you need in one place. No more googling and hoping something will fit!
Bedroom Guide
Living Room Guide
Dining Room Guide
Bathroom Guide
Kitchen Guide
Laundry Room Guide
Office Guide
Ceiling Fan Guide
For the next 15 minutes, grab my best-selling program at a special price.
Hours Minutes Seconds
are you ready?
special, limited-time offer
$19
© 2020 MAKING JOY AND PRETTY THINGS