Survey Results and Projects for 2017
A huge THANK YOU to everyone who completed last week's reader survey.
I was completely blown away by how positive and encouraging everyone's responses were. It's so truly humbling to have total strangers support me. I am so thankful for each and every one of you!
This whole post is just a little recap of the survey, in case you were curious, and a look ahead to the projects I hope to accomplish in 2017.
And a random photo of my cute littles boys.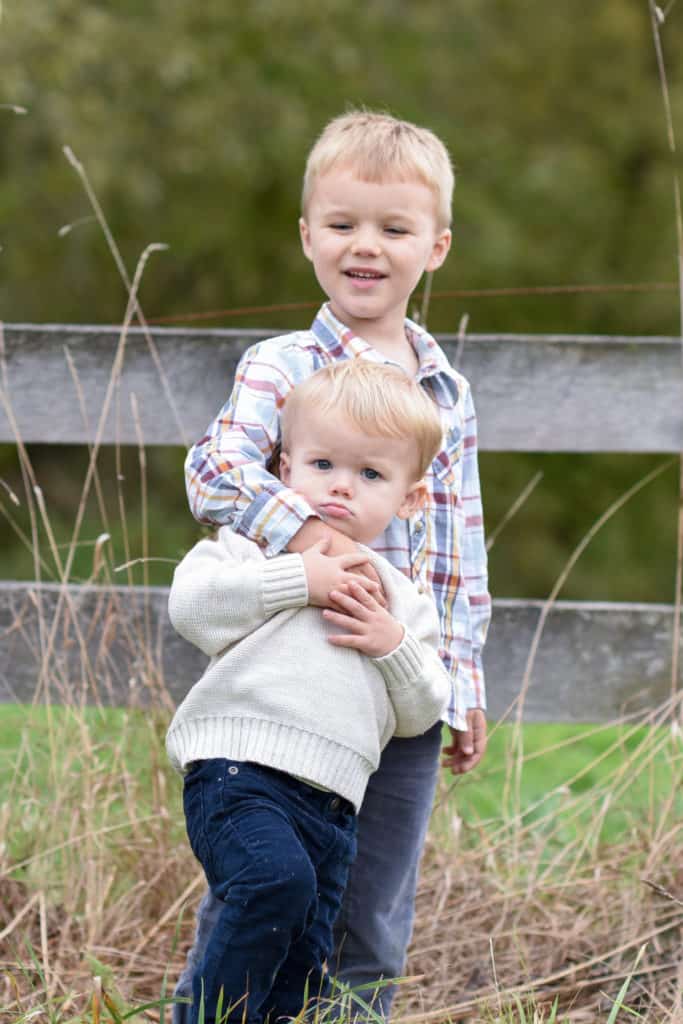 And this FACE!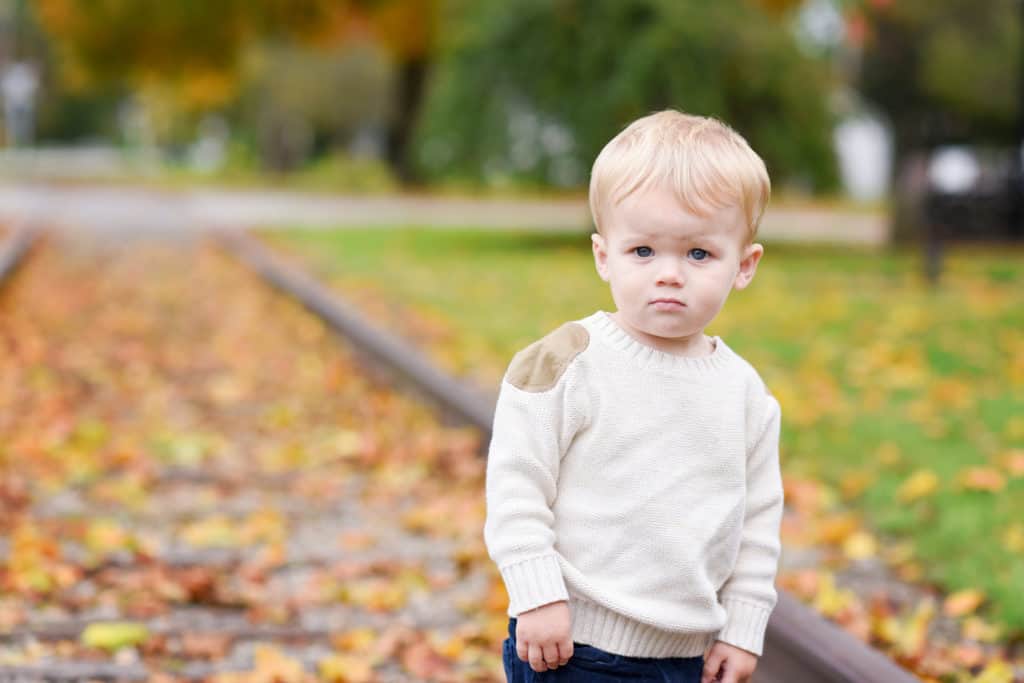 Anyway, back to the survey….
1. How did you find Making Joy and Pretty Things?
Most of you found me via Pinterest! No shock there…90% of my blog traffic comes from Pinterest!
2. How long have you been reading Making Joy and Pretty Things?
Almost 40% of you have been reading 3-6 months, which is AWESOME! Even more incredible is 35% have been following for 6 or more months. I mean, you guys are amazing. Thanks for sticking around 🙂
3. How old are you?
I was kind of surprised that most of you are 55-64 years old! Followed closely by 25-34 and 35-44. I guess people of all ages like farmhouse style!!
4. How do you feel about the frequency of posts on Making Joy and Pretty Things?
83% said "just right" and the remaining 17% said "I'd like to see more". One of my blogging goals for 2017 is to posts consistently. In 2016, there were some weeks I didn't post at all and some weeks I posted 4 or 5 times. I am going to consistently most every Monday and Thursday of every week. (Maybe if I keep telling myself that I will follow through, fingers crossed!!!)
5. How do you usually find out about new posts?
Most of you find out via subscriber emails! Which is what I figured. Next highest was via Facebook. Which brings up another goal for 2017 – grow Facebook following!
6. What are you favorite posts to read about?
68% for farmhouse/rustic – yay! Followed by basically a tie between making joy/family and product/decor roundup. I don't know what to take away from that except to keep doing farmhouse/rustic posts, which sounds good to me!
7. What are your least favorite posts to read about?
Most people actually chose to comment here and say "nothing"! Which is amazing!! The next highest was tie between making joy/family and product/decor roundup.
So, I eluded to this in my last post about Making Joy in January, but I really want to start focusing on blogging about my life, too. This is a big no-no in the blogging world but, I'm following my heart and that's what it's telling me to do. Especially after the overwhelming and positive response from Making Joy in January. It's not all going to be heavy and emotional (because that's just not who I am). I have plenty of lighthearted, sarcastic ideas in mind, too.
8. What is your all time favorite post of mine?
SOOO surprised that most of you said the one room challenge posts!! Since they weren't farmhouse or rustic, I expected most people just tolerated them. I'm so glad you liked those! I won't be participating in the spring ORC because I'm due to have Evie right in the middle of the 6 weeks. But, I'll be back for the fall ORC!
9. Is there a topic you'd love for me to write about in 2017 that I haven't written about before?
Not too many ideas here. Which is good!
10. What is your biggest struggle when it comes to decorating?
This was definitely my favorite question because it gave me SO many ideas for posts for 2017. So many of you said something along the lines of choosing colors or color coordination. Don't we all struggle with that? Another popular answer was not enough money or limited budget. Girl, I'm with you! I'm thinking of coming up with a weekly, no biweekly, ok so probably monthly segment on budget friendly finds or something along those lines. Stay tuned!
11. Is there anything else you'd like me to know?
Aside from a couple personal words of encouragement, nothing really of note here!
[wc_divider style="image3″ margin_top="" margin_bottom=""]
[wc_divider style="image3″ margin_top="" margin_bottom=""]
So, what all am I planning for 2017? I have SO many ideas, I can't wait to get started.
First, turning Charlie's old room into Evie's farmhouse style nursery!
I can hardly contain my excitement over this mini renovation. I'm going to share next week my full plan for the room. But, be prepared for shiplap, neutrals and rustic charm. With pops of PINK!
Here's the room now, just to give you an idea of what we are working with. It's really clean.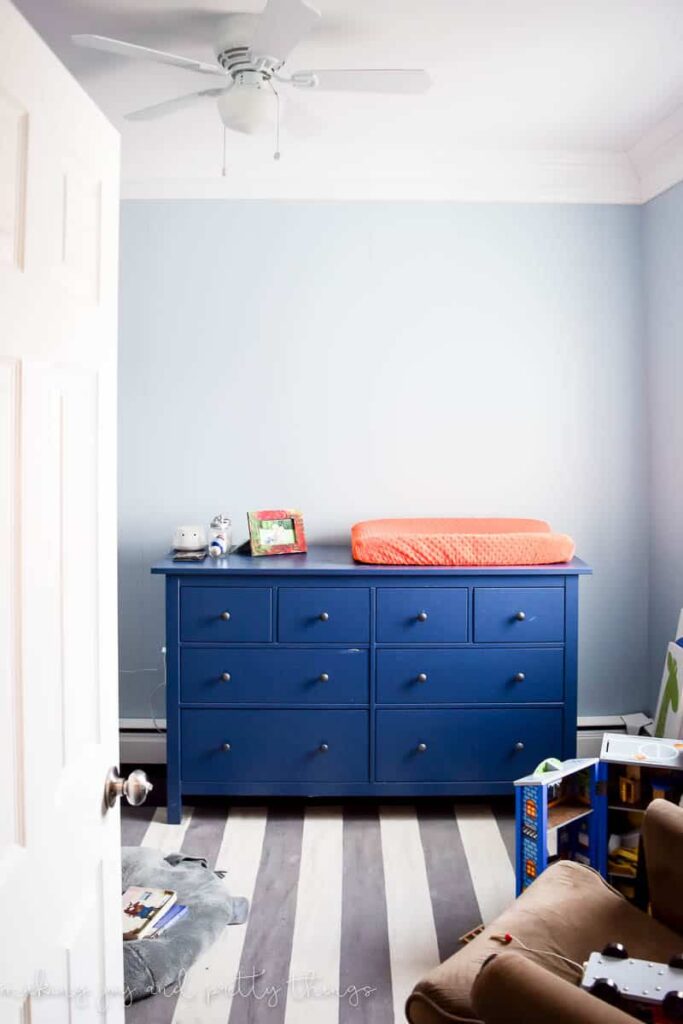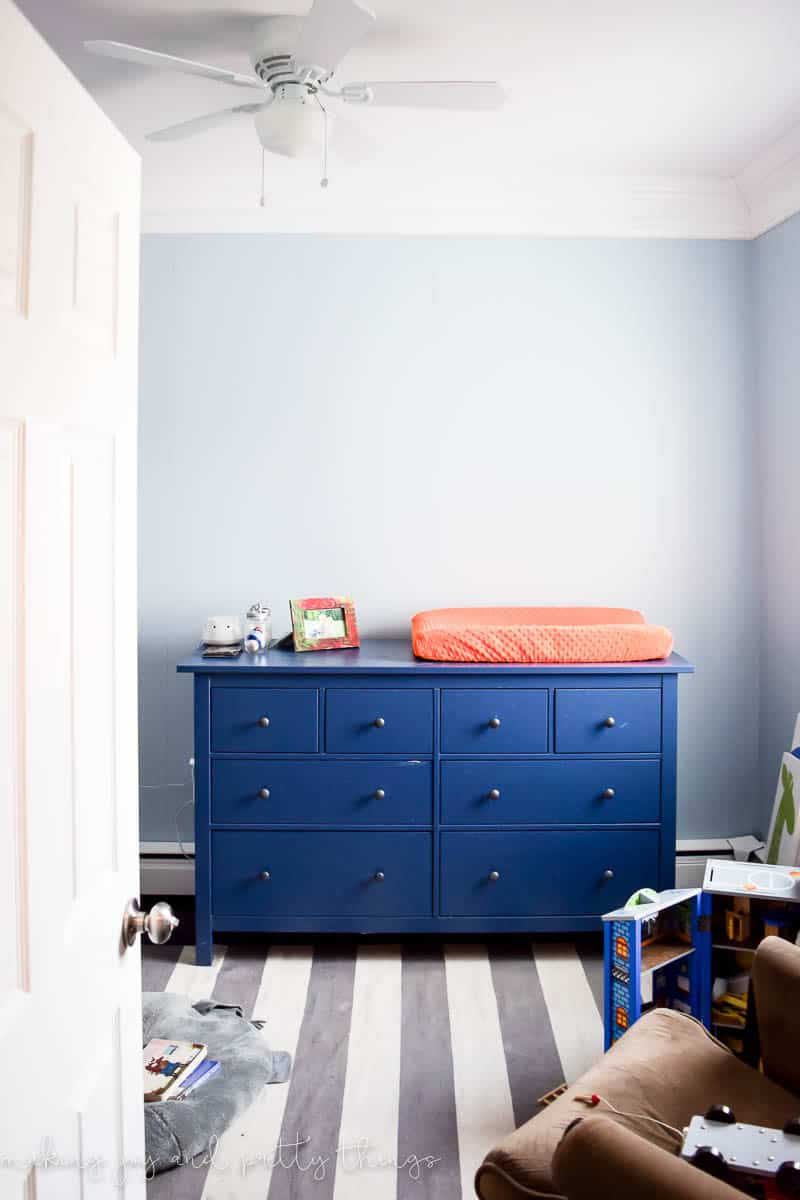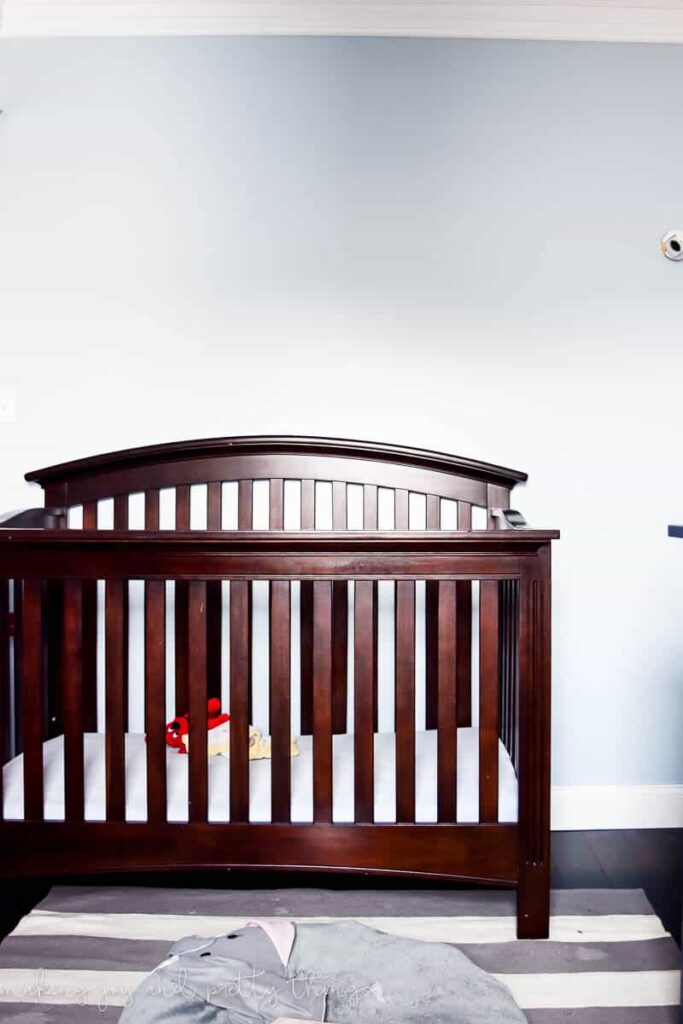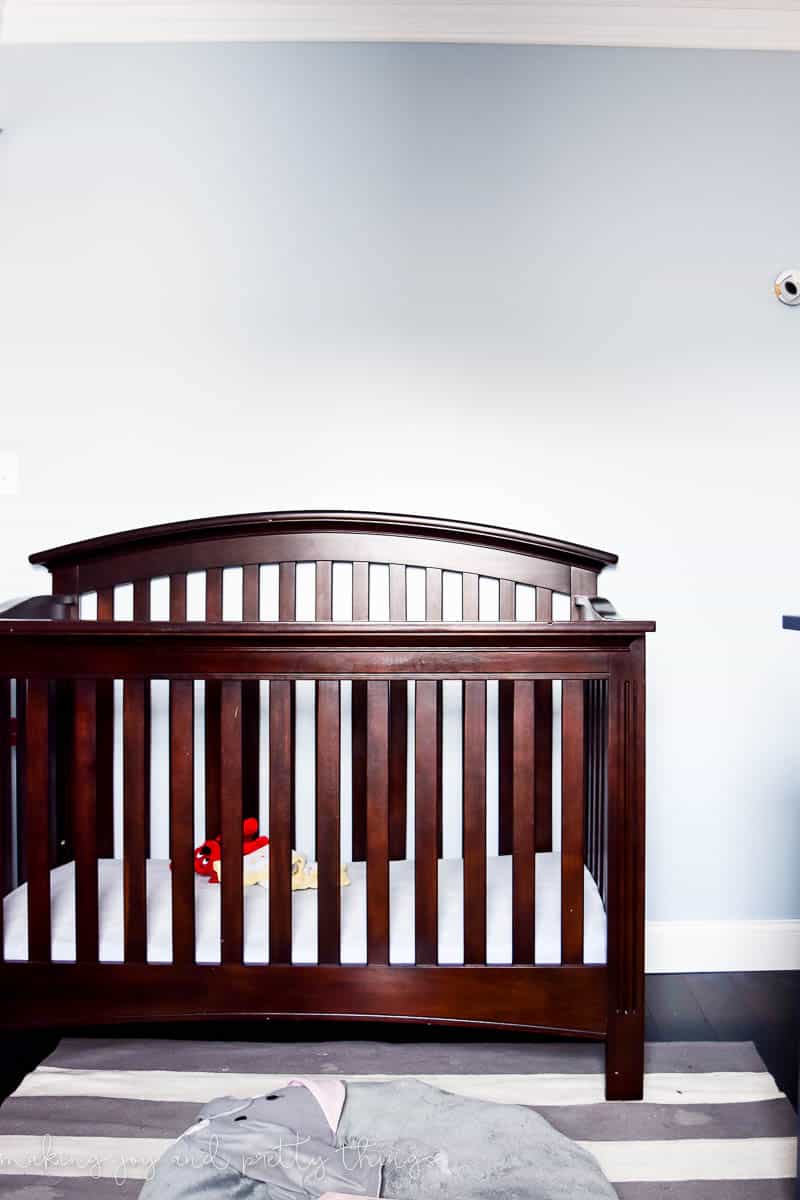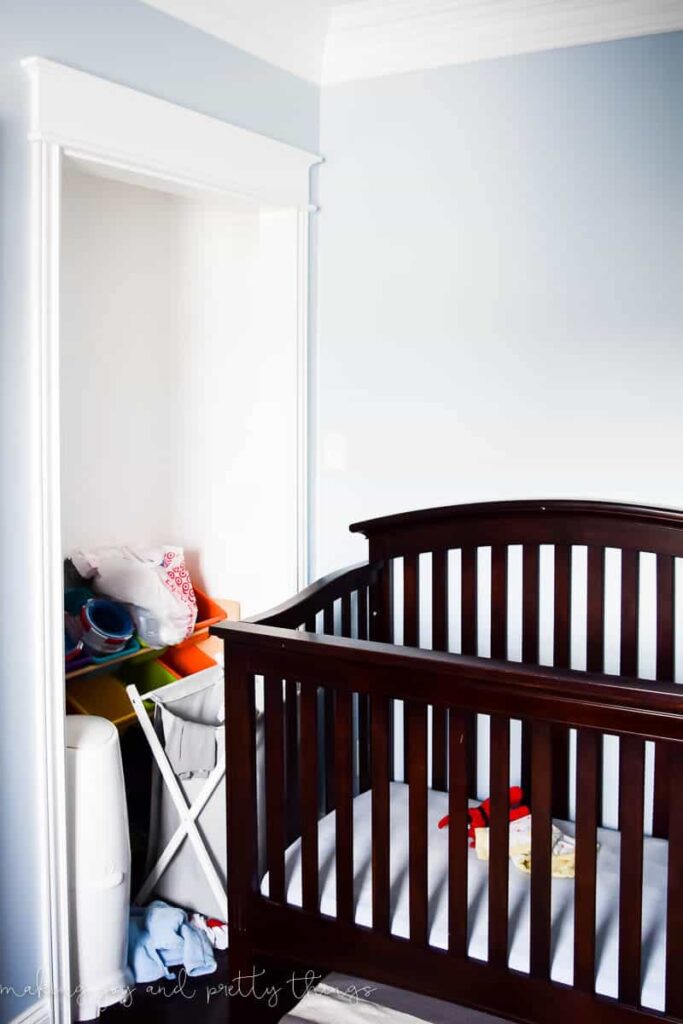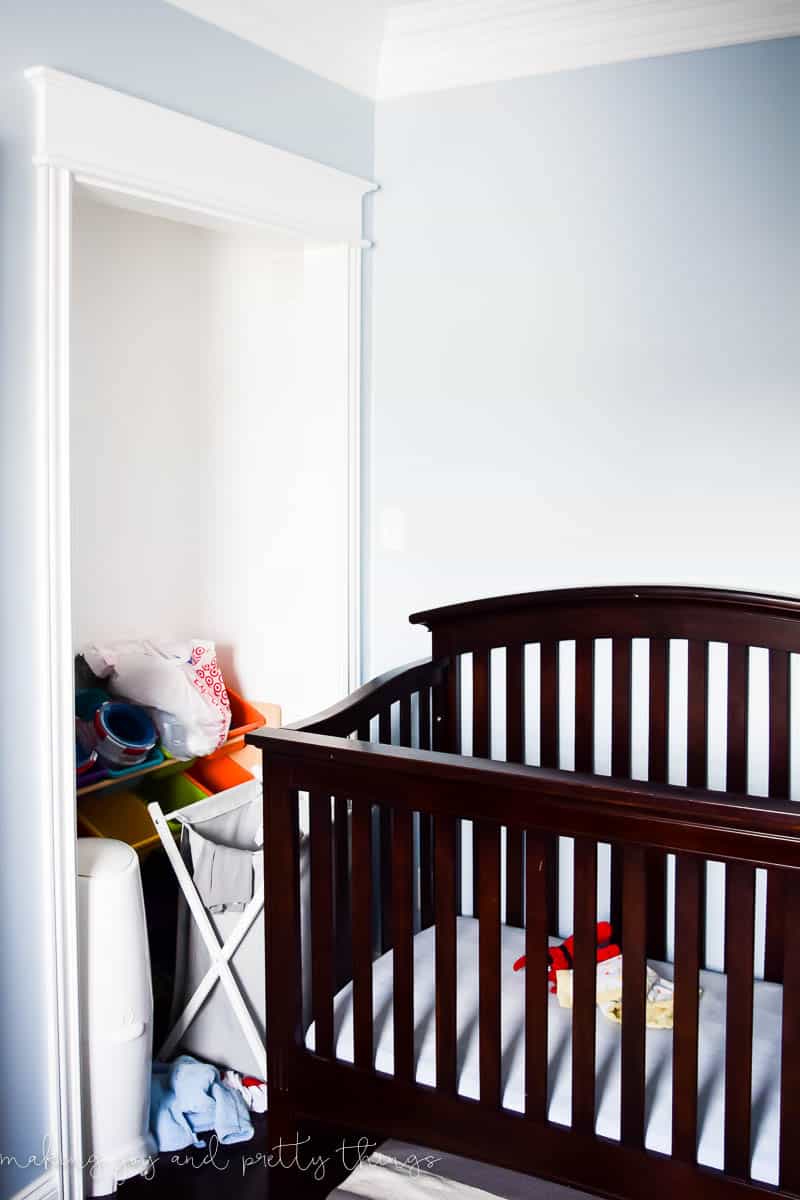 Give our main bathroom a farmhouse refresh
We are updating this room with some shiplap first. Then, I have a couple other smaller, budget-friendly details I'm going to add to really give the space a new look.
As you can see below, the board and batten wall isn't going to last. And yes, that's the toilet.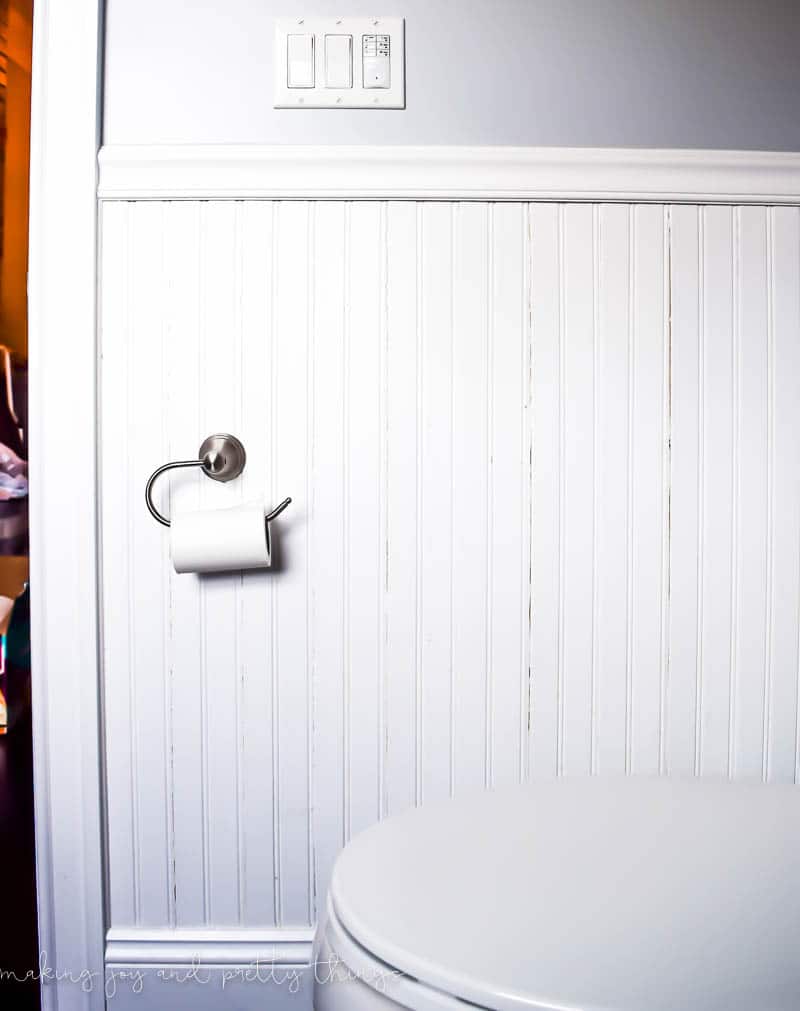 The second biggest project is my master bedroom closet renovation
Yes, this is MY master closet as my husband has his own closet. But, don't get too jealous just yet. Here is what my "closet" looks like.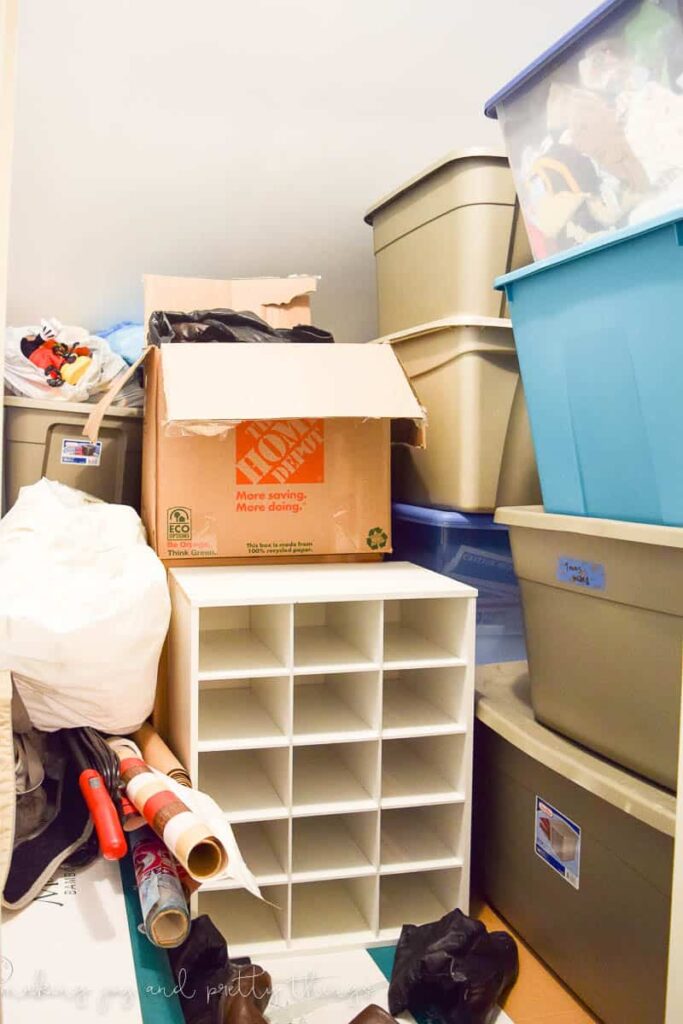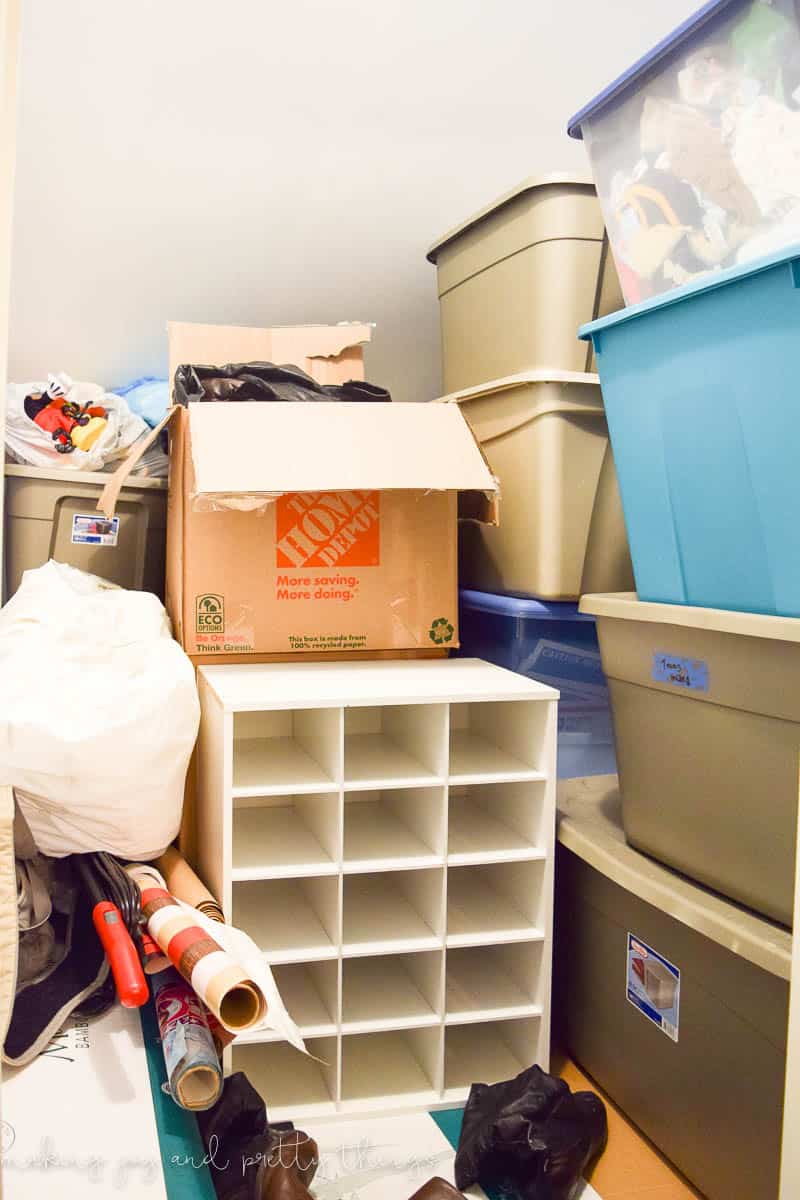 Yes. Horrible. Just, horrible. I think my husband actually wants this closet done more than I do. Still in planning stages for this space but my husband "guarantees" it will be done before Evie arrives. We will see…
My first IKEA hack!
We picked up this buffet table for more toy storage in our living room. While I like it in general, it looks very "IKEA". I've already updated the knobs but, I have big plans for this baby.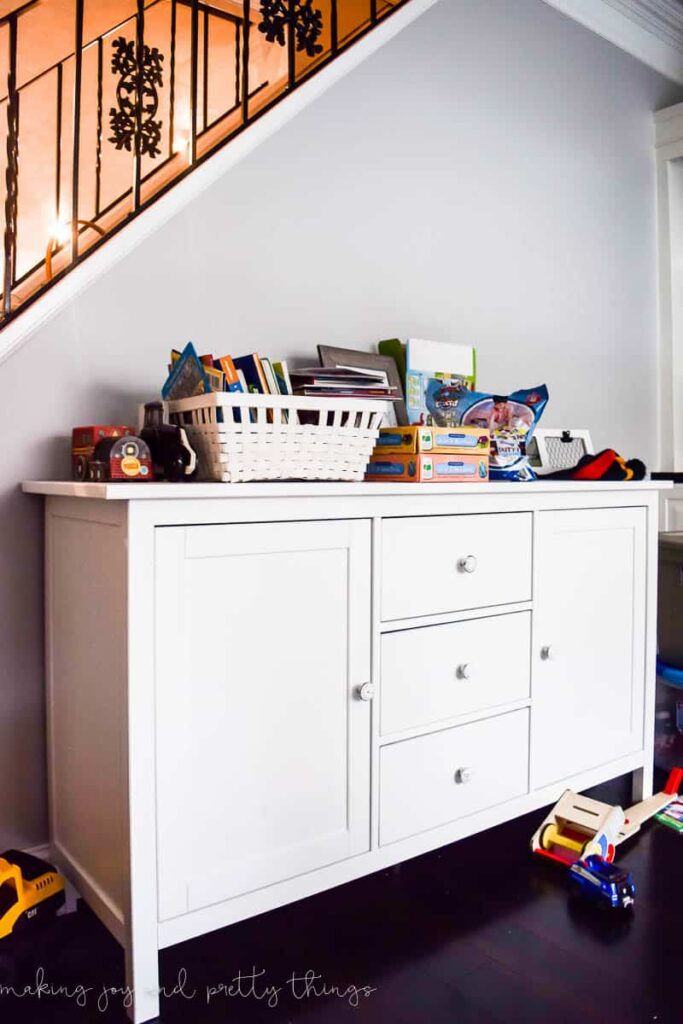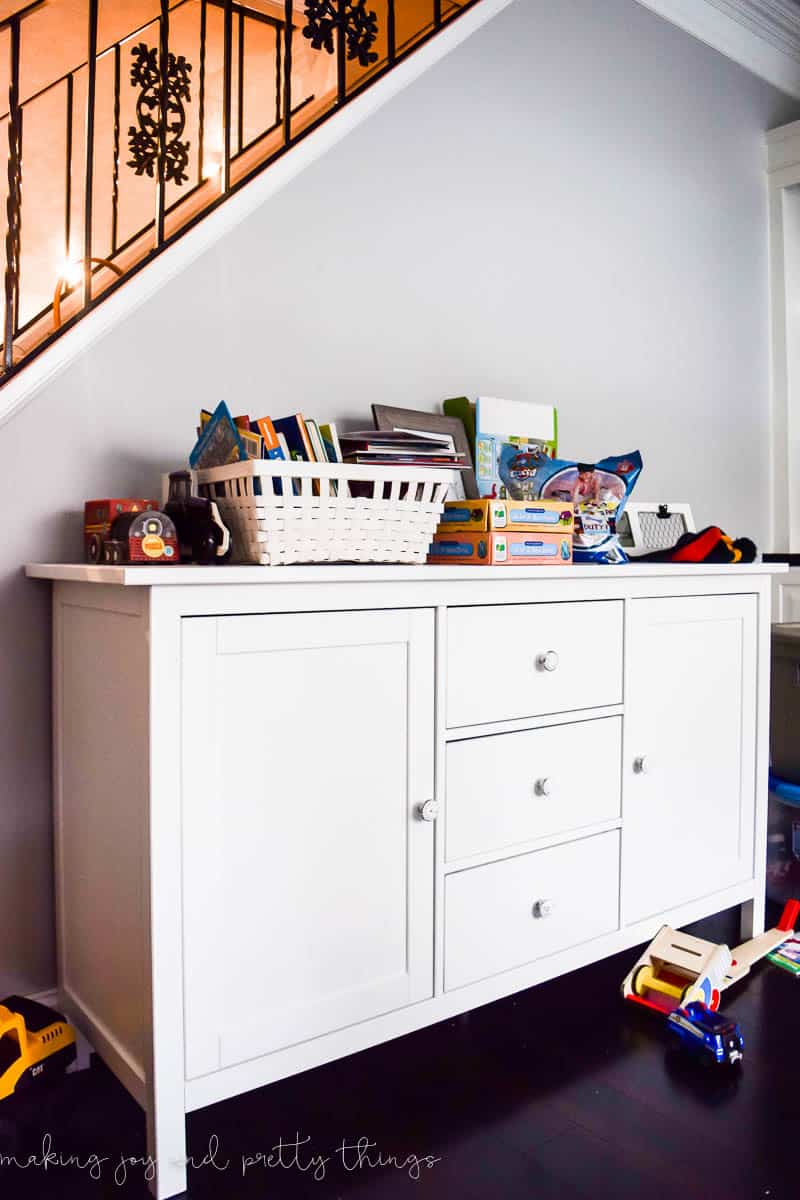 A random wall gallery
So, this looks like a random wall because I couldn't get a better shot because our hall is filled with stuff from clearing out Charlie's room.
It's our upstairs hallway, right at the top of the stairs. This wall bothers me, I don't know why. It needs something there. Get ready for a farmhouse-style gallery wall!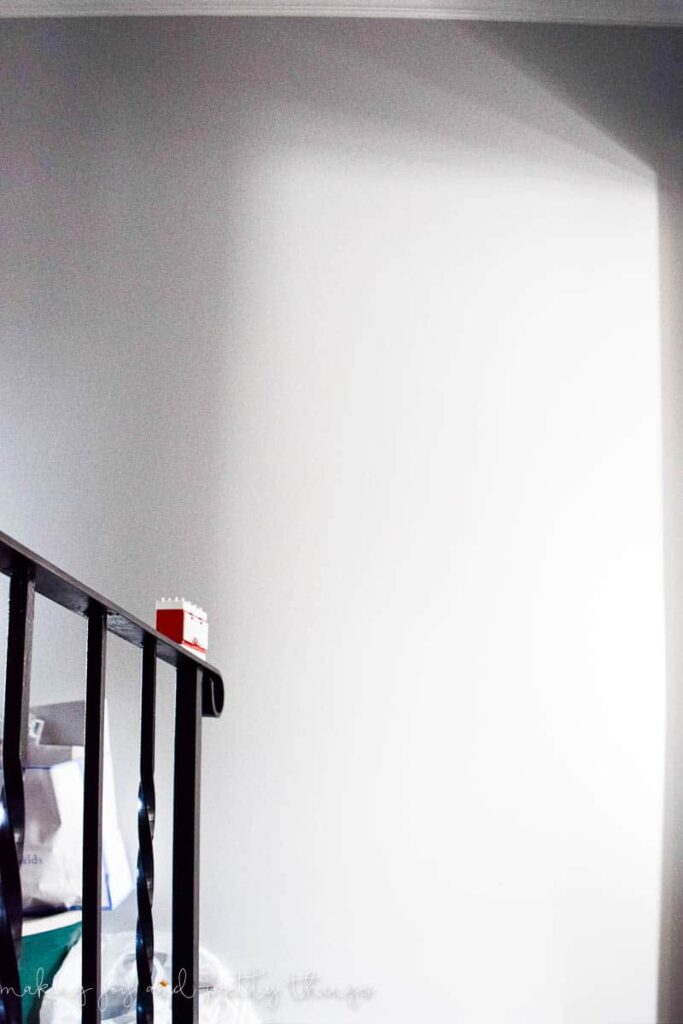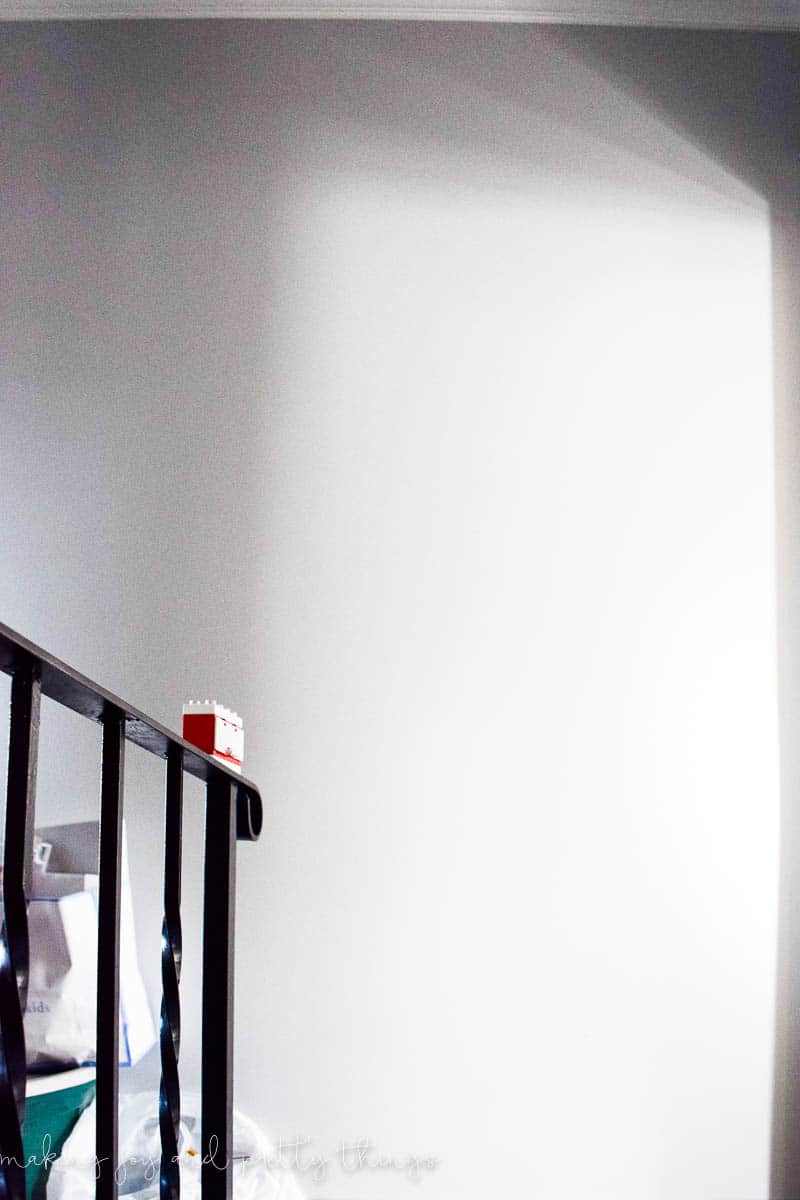 Another random wall. family industrial command center!
Can't wait for this one!! We, as a family, need to be 100% more organized. We have papers piled everywhere, stuff clipped to our fridge that you can hardly see what color the fridge is. This blank wall in our dining room/kitchen is the perfect place to make a command center.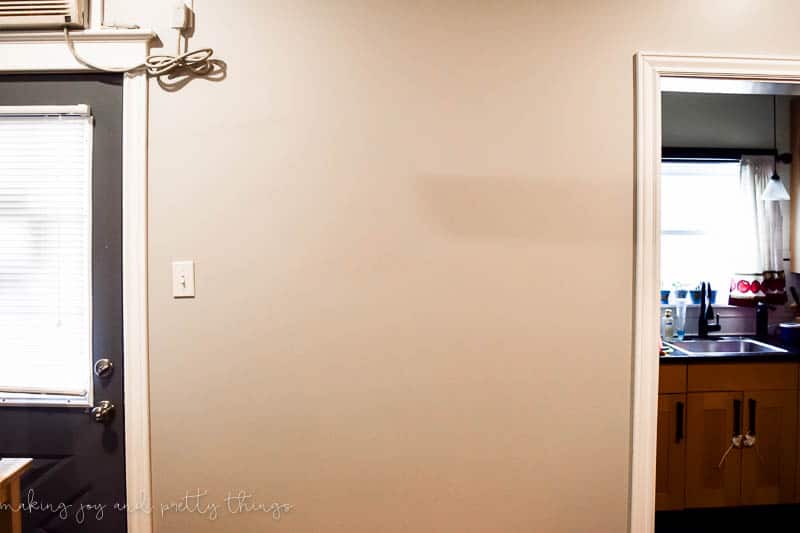 Last, and this may be a stretch, making a farmhouse style dining room.
We made those DIY farmhouse shelves and they're sitting above our dining room table that can only be described as decrepit. Note to others: don't get upholstered chairs when you have small kids.
I want to build our own farmhouse-style table. It's been on my DIY list for quite a while but for whatever reasons keeps getting pushed aside. I'm hoping to get this done in the first half of 2017.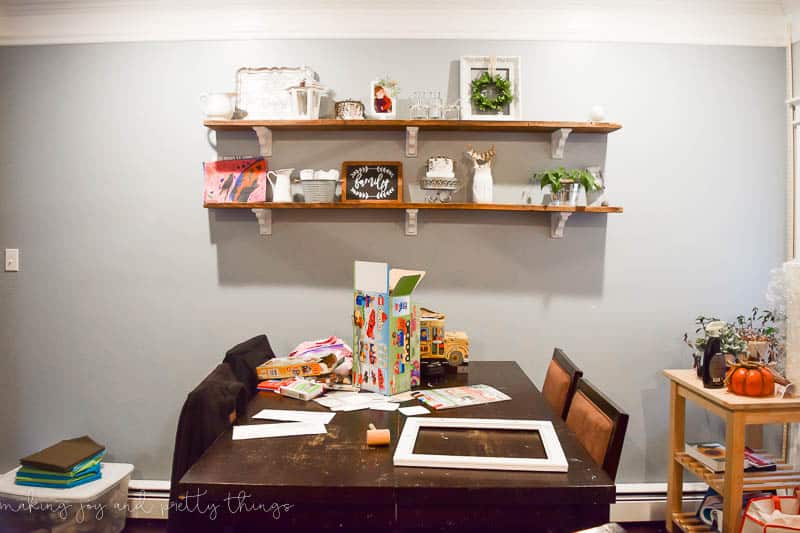 [wc_divider style="image3″ margin_top="" margin_bottom=""]
Alright, that's the plan for the first half of 2017! I can't wait to get started and share all of our progress on here.
Again, THANK YOU for doing the survey, for reading my little blog and for being so supportive.
Wishing you a joyful day!