Farmhouse Friday Finds 3/17
Finding the perfect rustic, farmhouse vase can be overwhelming and expensive!  For this week's Farmhouse Friday Finds, I've found 5 budget-friendly alternatives that won't break the bank but still look stylish.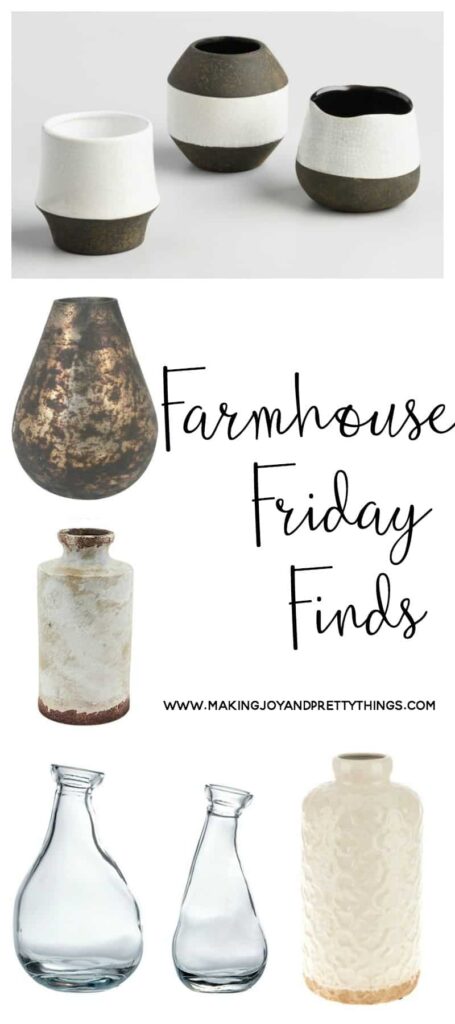 *Affiliate links were used at times.  Please see my full disclosure policy for more information*
Good morning and Happy Friday!
One of my favorite items to decorate with in my home is vases.  They are SO versatile and can go almost anywhere in your house.  I use them on my mantle, on the shelves beside the mantle, in table centerpieces, and on open shelves in my dining room.  So, pretty much everywhere 😉
And, let me tell you, I have about 20 zillion different vases.  I love to collect them because even if one goes out of style, you can rotate in a new one or do a little DIY update to make it seem "new" again.
I'm always attracted to the crazy expensive vases for some reason.  Take a look at a few of my out of budget favorites:
While I would love to have $300+ to spend on decorative vases, I don't foresee that happening.  And, that's okay!  You can get budget-friendly vases that are just as nice, in-style and farmhouse/rustic for a fraction of the price.  Throw in some fresh flowers or a faux spring bushel from Michaels and you're set to go.
I'm really loving the style of this vase.  It looks so very rustic and pretty.  This could definitely be spotted on the set of Fixer Upper 😉  Plus, you can't beat $10 for a vase like that!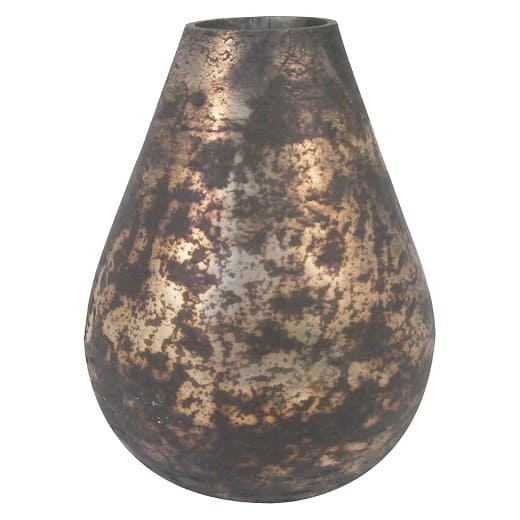 I'm always amazed at the nice home decor you can get from Amazon.  And this ceramic vase is no exception.  The chippy paint mixed with the dirty white look is just perfect.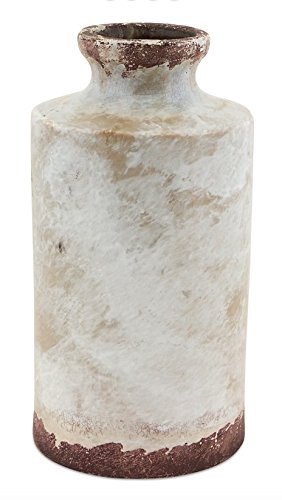 When you think of a vase, you may just think of something tall and traditional.  I do, too.  But, the trend of mini vases (aka bud vases) is really starting to catch my eye.
I love how matched, yet not matching exactly this little set is.  They would look perfect styled together with just a single flower in each or maybe even just some greenery.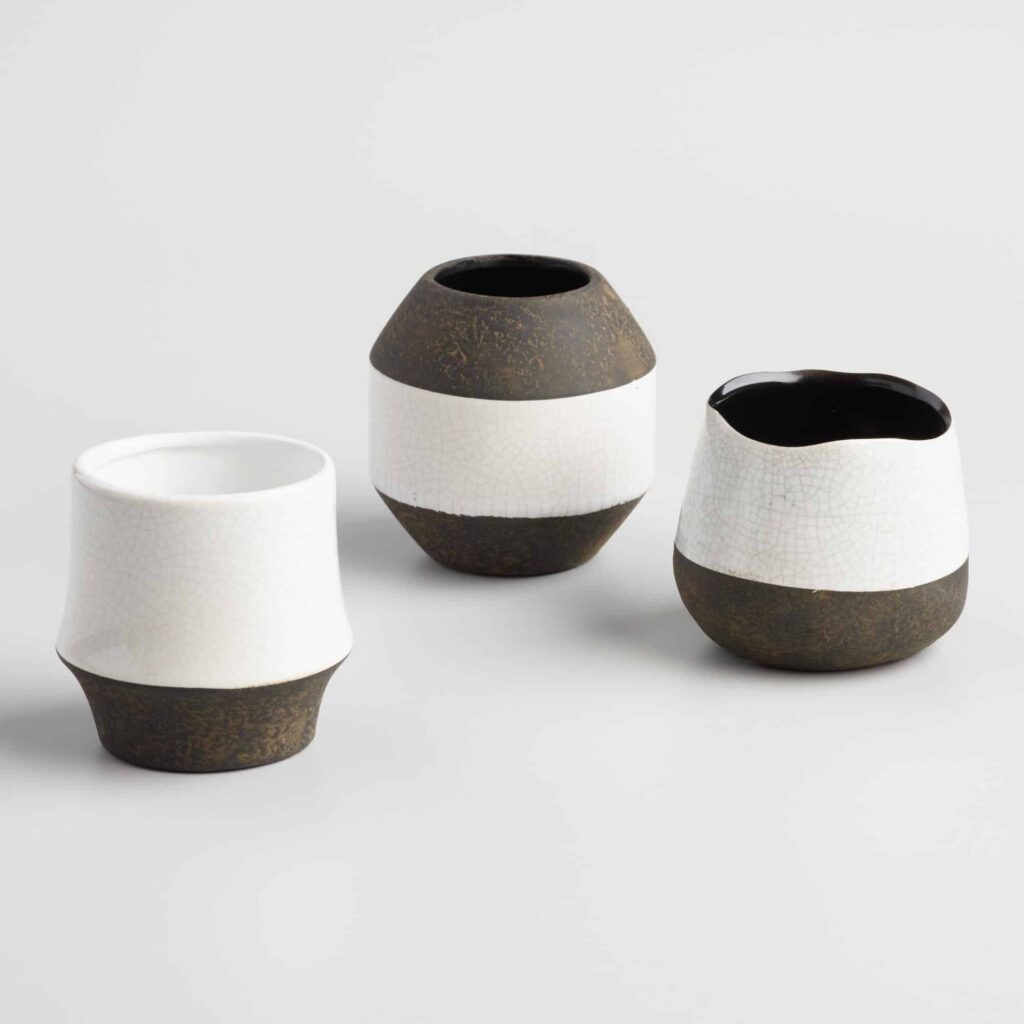 Leave it to IKEA to have the cutest vases for literally a few dollars.  You can snag these as a set of 2 at IKEA (here's the link for IKEA) for $3.99.  Insanity.  Of course, not everyone lives by an IKEA so the link above is to Amazon where they are marked up (~$15) but still very budget-friendly.
I can picture these with a few peonies stems.  I love when you can see the exposed stems through the vase!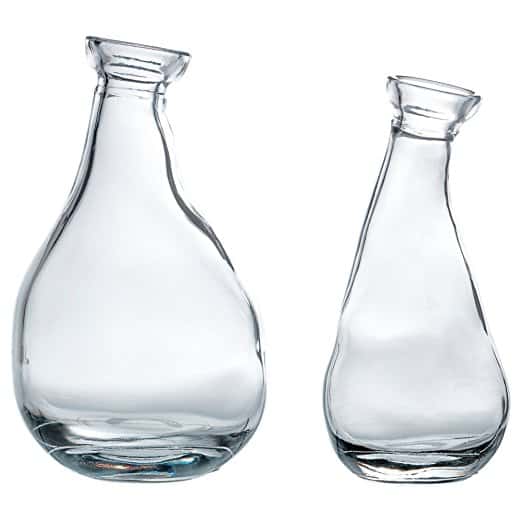 When in doubt, always turn to Hobby Lobby 😉
They have 50% off ceramic decor right now which includes this little beauty.  At $15 (right now on sale) this is SUCH a steal.  It's so versatile, mixing with almost any style.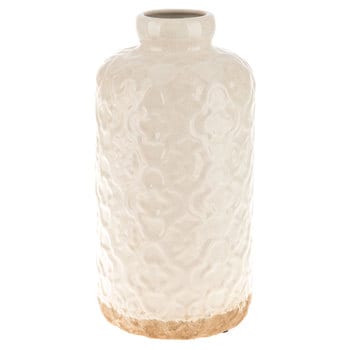 Alright, friends.  That's all for this week's Farmhouse Friday Finds.  You can catch up on past week's here.  If there's any specific decor you're looking for that you want to find at a better price, or just find in general, let me know!  I'd love to hear what you think!
Have a wonderful weekend!