Get The Look For Less – Rugs
Back for another edition of Get the Look For Less. This time, I'm sharing some beautiful RUGS!
I'm back today for another edition of Get The Look For Less.
You can catch up on past weeks here.
So far, I've shared look for less beds and lights and it's been a huge hit! I love finding budget-friendly finds for stylish, but often expensive, home decor.
Remember, every Sunday night I'll share the Look For Less posts in my stories. But, I won't tell you which item is more expensive and you have to guess! I've done this the last few weeks on my Instagram and everyone LOVED it.
This week, I'm sharing RUGS. It's been a much requested home decor item for Look For Less.
Now, rugs can be hard to find exact items at a lower price. So, I did my best to find the most similar rug to the higher priced option.
Another thing to consider with rugs is the material you're looking for. The cost can vary greatly just based on what material the rug is made from. Not just based on buying from a luxury or more expensive store.
This is a very quick overview of rug materials. I could go into an entire very detailed post on rugs if you want! But, until then here is some general information on common rug materials.
Rug Materials:
Wool

100% Wool rugs are going to be the most expensive. But, they're also the most durable and soft. Wool is also naturally stain resistant

Man-Made Fibers (viscose, nylon, polypropylene)

Most budget-friendly rugs are going to be produced with entirely (or mostly) man-made fibers. These types of rugs are generally easy to clean and family friendly. They are not going to be as thick and full as 100% wool rugs.

Natural Fibers (sisal, jute, sea grass)

These eco-friendly rugs are great for the layered rug look. They are strong and durable but can be scratchy and shed. Also, they can be difficult to clean because of how dense some are.
If you hop over to Instagram on Sunday night (around 8pm EST but the stories are up for 24 hours), I'll be sharing these. At the end, I ask for suggestions for next week's Look For Less.
Note: rug prices are based on 8×10 rug size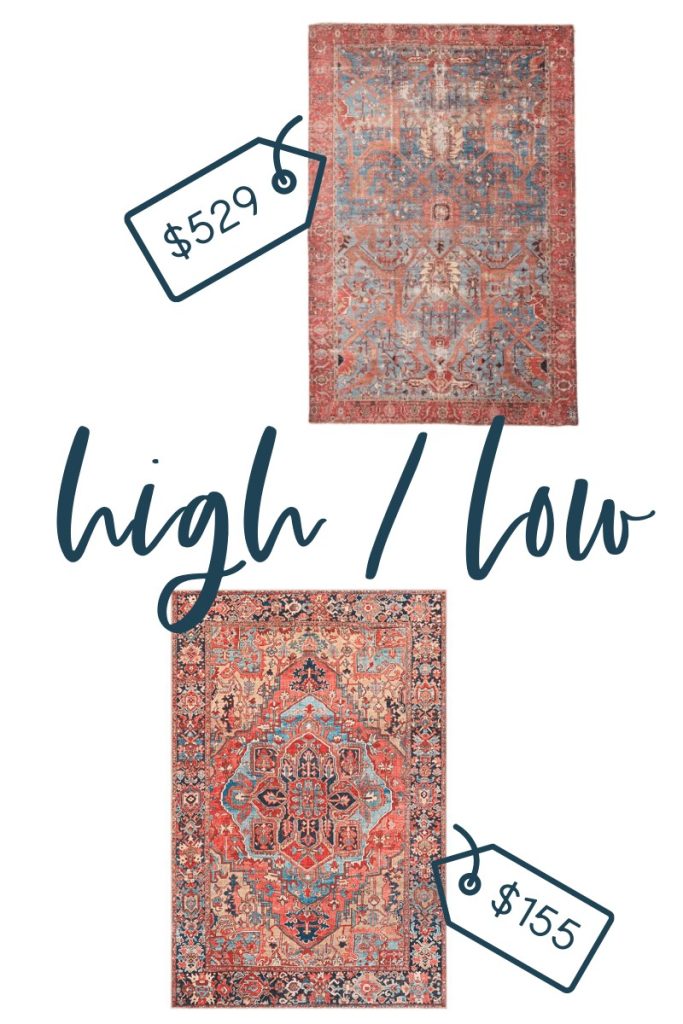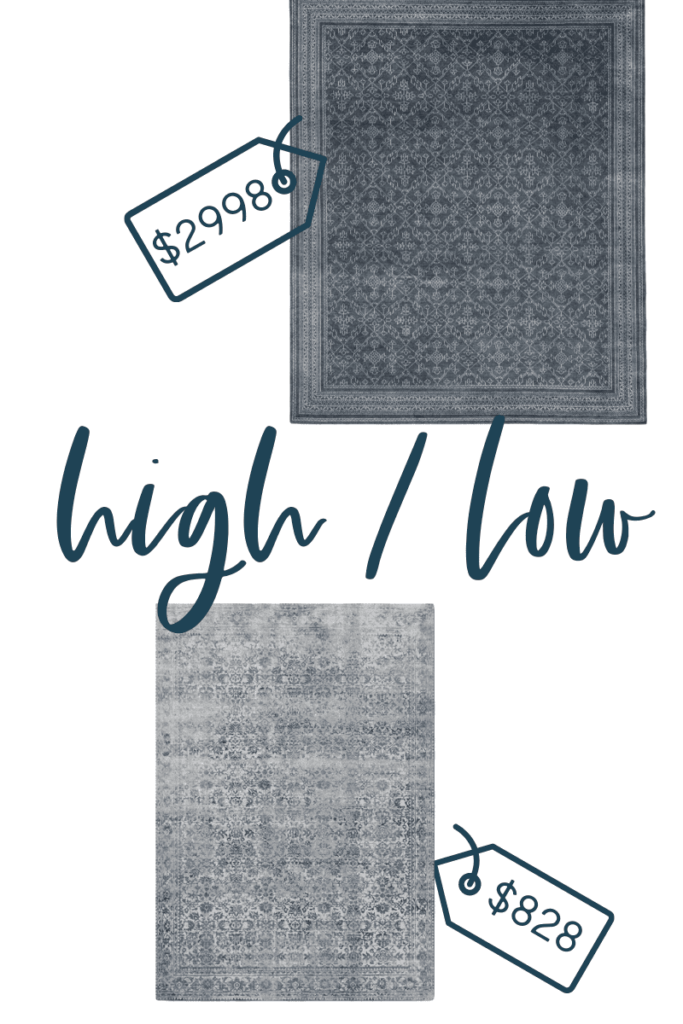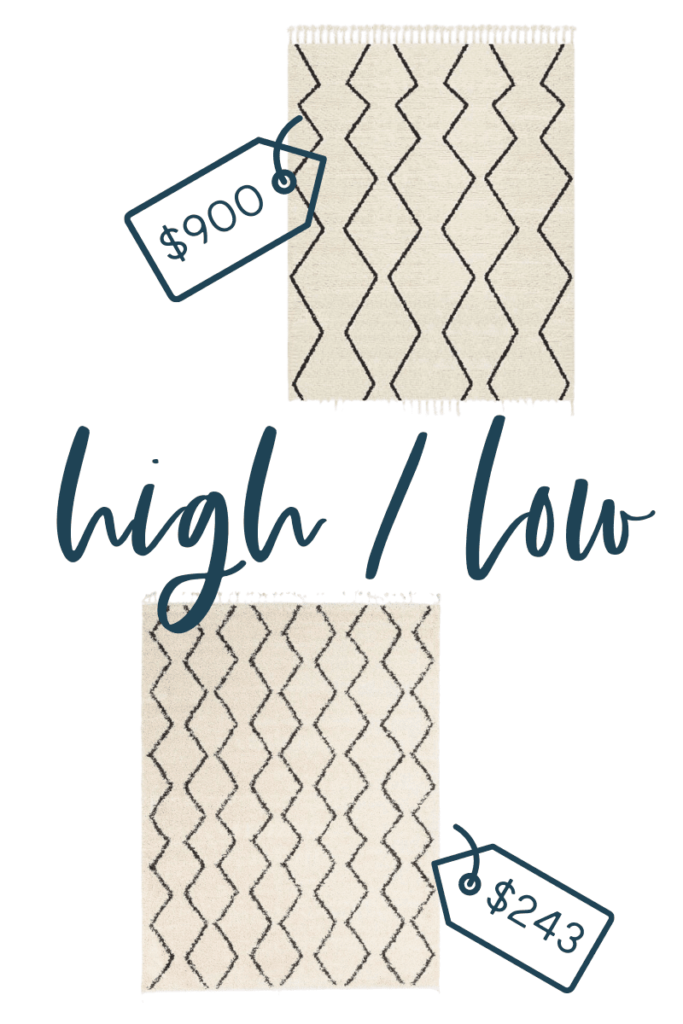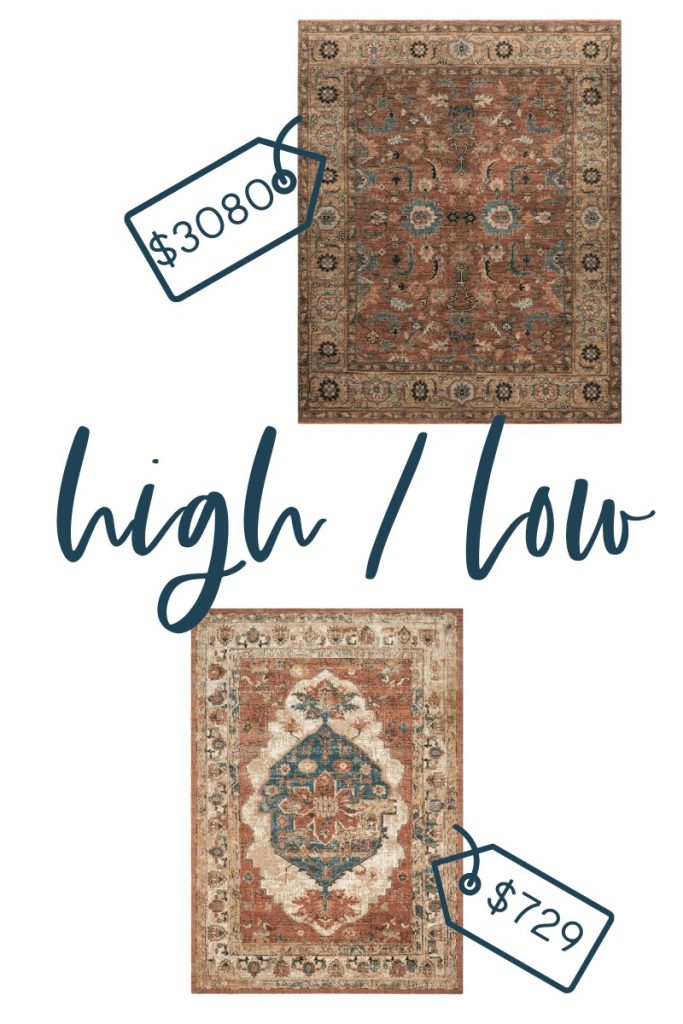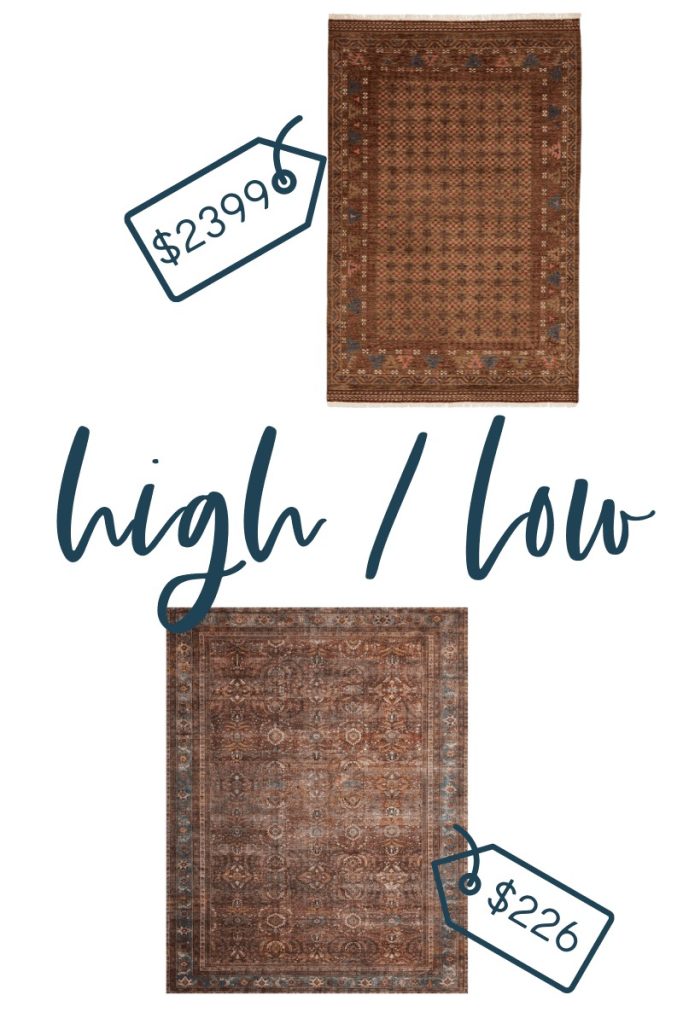 You can shop all the look for less rugs below!

I'll be back soon with another edition of Get The Look For Less!