Farmhouse Friday Finds 3/31
It's time for another week of Farmhouse Friday Finds! This week I've rounded up a few farmhouse style picture frames.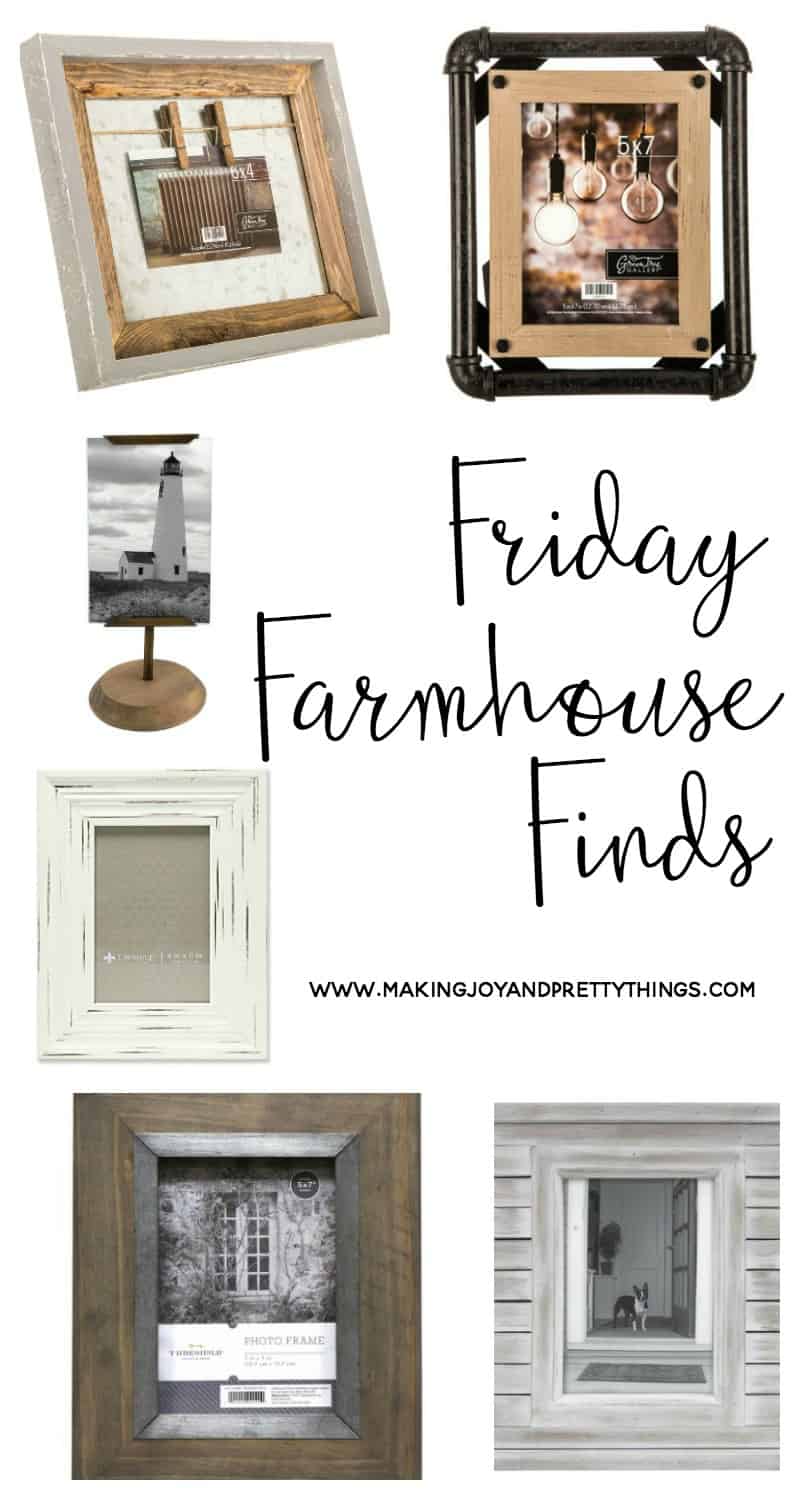 Good Morning!!
It's time for another week of Farmhouse Friday Finds. For this week, I decided to focus on one of my biggest decor addictions: picture frames!
It's nearly impossible for me to go to Target, Hobby Lobby or Michaels without at least looking at their frame selection. There's always something new, something SO stinkin' cute that I can't pass up.
I have more picture frames than I care to admit 😉
As is no surprise, I really love farmhouse style and rustic frames. Give me a weathered look or add in some metal around the frame and it's really calling my name. You can't ever have enough picture frames, right?!
One of my favorite styles overall in any room or project is mixing natural wood tones with metal. If you watched the most recent episode of Fixer Upper, it was like a wood and metal palace. GORGEOUS!
This frame is perfect for that style. Dark wood mixed with aluminum edging.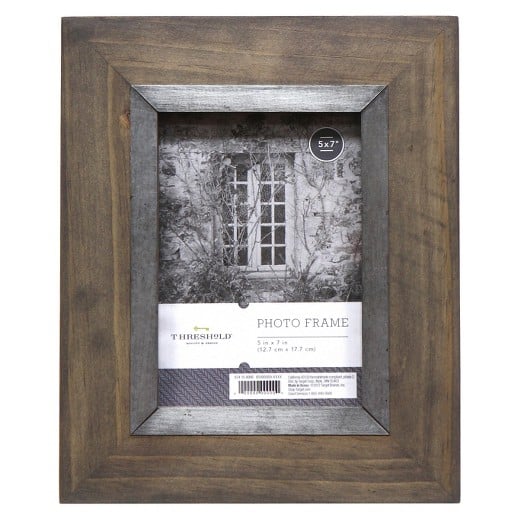 I had the idea of DIYing something similar to this frame. But, I guarantee it wouldn't look this good for this amount of money. I LOVE the whitewashed wood planks.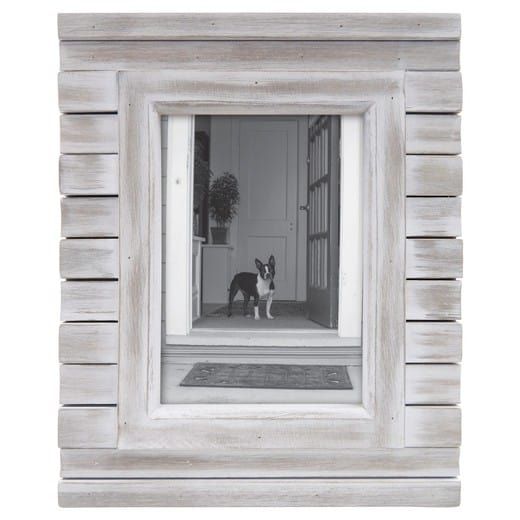 There's nothing that says farmhouse style quite like some distressed wood. When in doubt, pick the simplest option that gives you a little distressing. That's exactly what this frame does!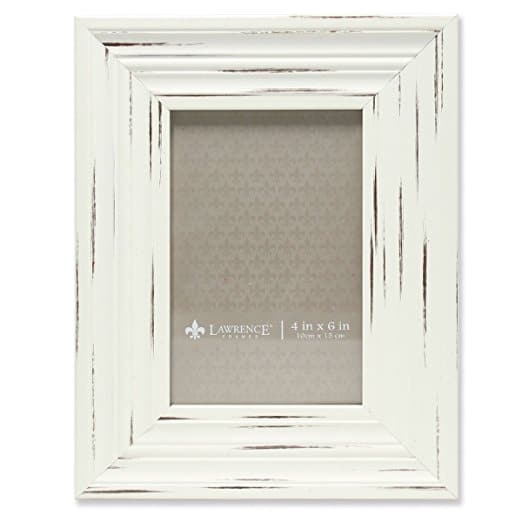 Remember when I said I love wood and metal mixed together? Well, here it is again! And, it's in an adorable pedestal photo display. I cannot get enough of this frame!! Definitely my favorite from this week.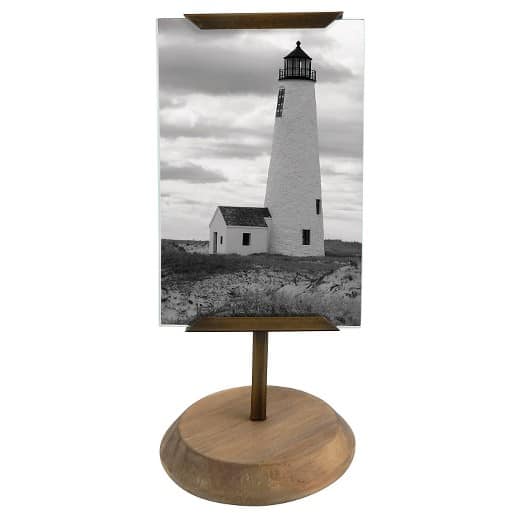 I love frames that have dimension to them, not just a standard glass front. I'd have to keep this one above where little kid hands couldn't reach it and pull the picture right out of the clips. Because, that definitely would happen. But, this little frame would look perfect sitting high on some shelves or in a gallery wall.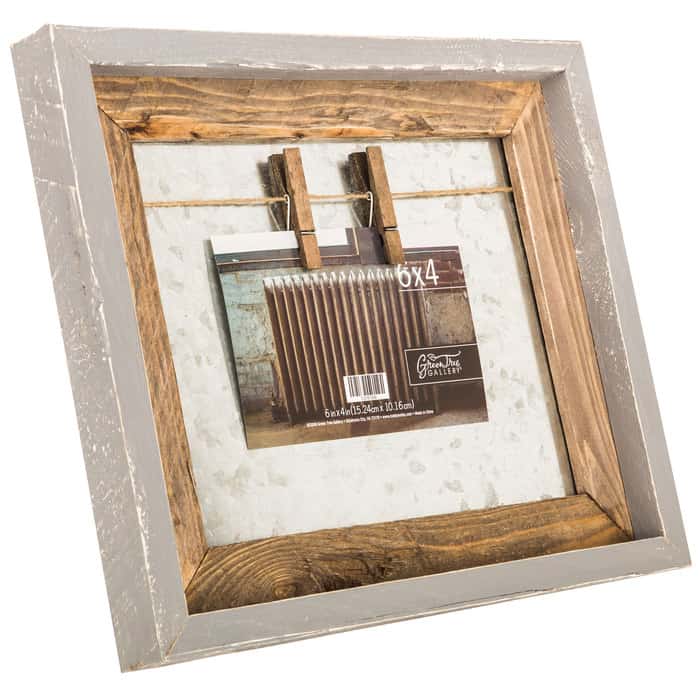 So, I couldn't quite narrow the finds down this week to just 5 frames. Honestly, I could probably link up to 100 picture frames!
I'm loooooving this metal piping frame from Hobby Lobby, of course! Though, this really has my DIY brain stirring with possibilities of making something similar. Another case of mixing different materials to give dimension and interest to a normal, boring frame. Looks like I may be making a Hobby Lobby run soon…..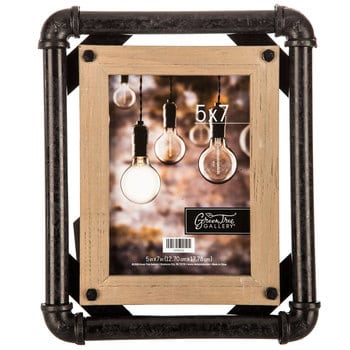 That's all for this week's finds!
Have a great weekend!