5 Minute Succulent Fake Terrarium
Decorating with faux succulents looks just as pretty as the real ones! Check out how I made this DIY succulent fake terrarium in just 5 minutes!
If you can't keep plants alive or don't have the time to maintain real plants make a fake terrarium with succulents. A fake terrarium has all the benefits without any of the hassles!
Hello and welcome back to another month of Create with Me DIY Challenge!
I'm starting to really love this monthly challenge! Having our readers pick a random craft supply to make something with really forces me to think outside the box.
The last couple of months have been pretty tricky, especially last month's DIY material – book pages!
But, this month you took it easy on us and picked succulents. I originally thought about making a succulent wreath but decided to really take the easy way out with this challenge and do a DIY Fake terrarium.
Why DIY a Fake Terrarium?
Now, if you're like me, you have a really, really black thumb. And it's not because I don't try, because I do! For some reason, I kill all of my plants.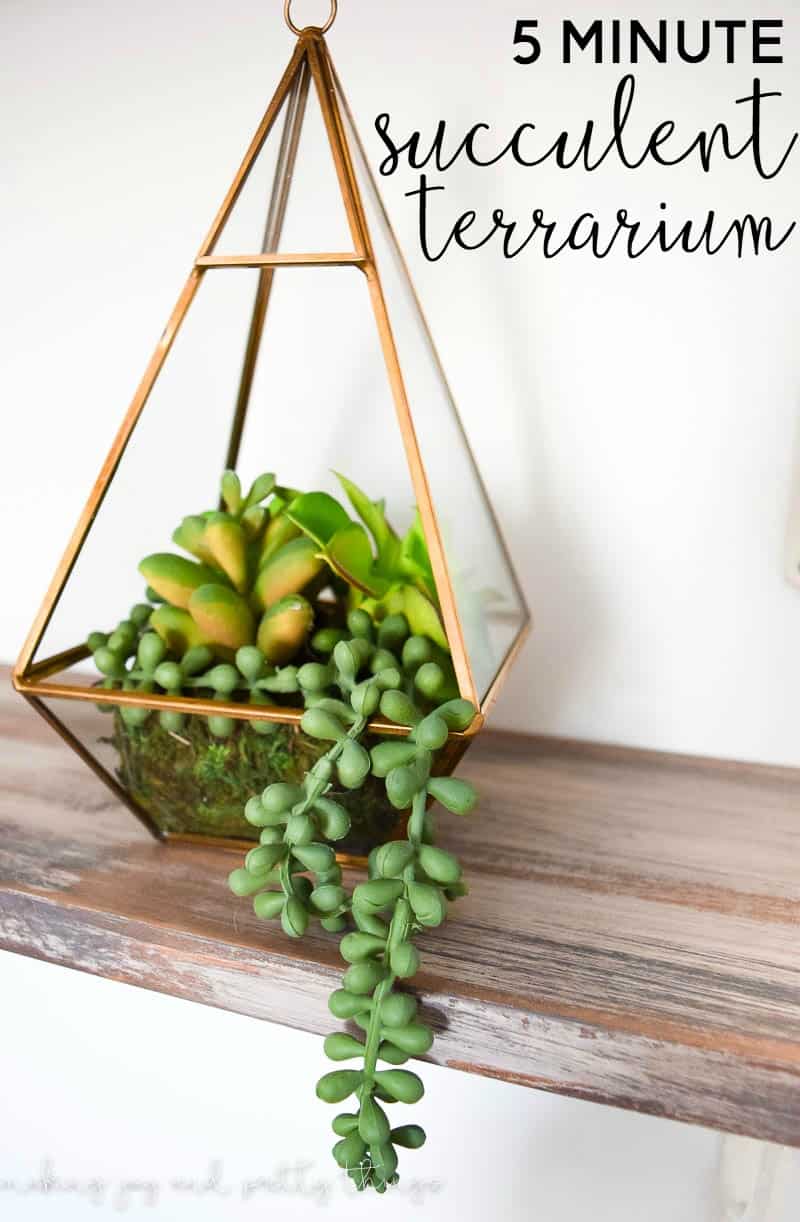 I've actually been on a pretty good "green thumb" streak at the moment. Maybe that's because I posted on Instagram about my favorite new plant. Everyone told me "only water it once per week".
Well, I had been watering once daily, so it was only a matter of time before it died. You guys are AWESOME! My little plant is still alive now 🙂 I learned a lot when I finally started doing some research, so learn how to care for a philodendron here!
I actually have a better streak going with succulents. They are much easier to keep alive because you can basically forget about them and they still live.
For this project, I still decided to go with faux succulents. They're just as pretty and require ZERO maintenance.
Half the project is picking the perfect terrarium. I picked mine up at Michaels with a 40% off coupon. Of course, they don't have it listed online.
This post contains affiliate links. Please, click here to read my disclosure policy.
Other Supplies for Fake Terrarium: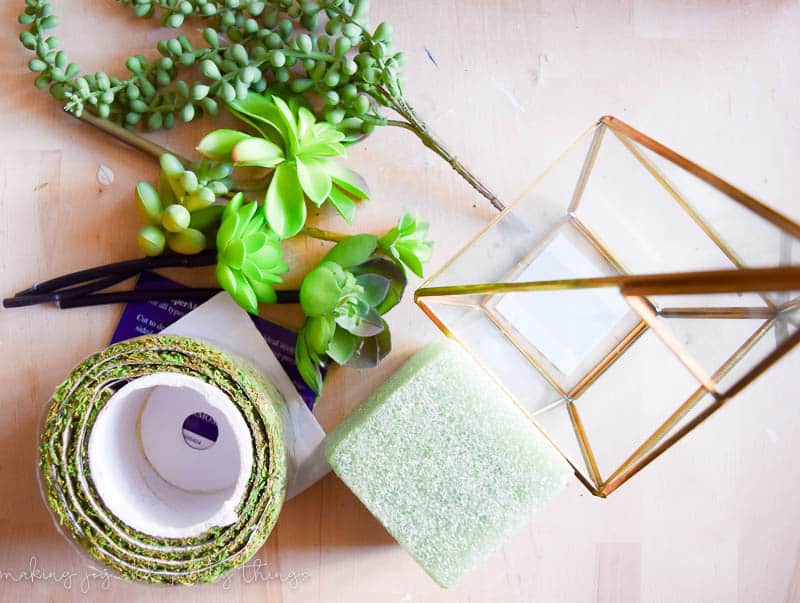 Step 1. Cut Foam and Moss for Fake Terrarium
First, I used a knife to cut my foam block in half. I couldn't find tiny foam blocks and didn't want them to be TOO big in the bottom of the terrarium. This step isn't totally necessary, it's a personal preference based on how you want it to look.
With my glue gun, I attached the moss to all sides of the foam block.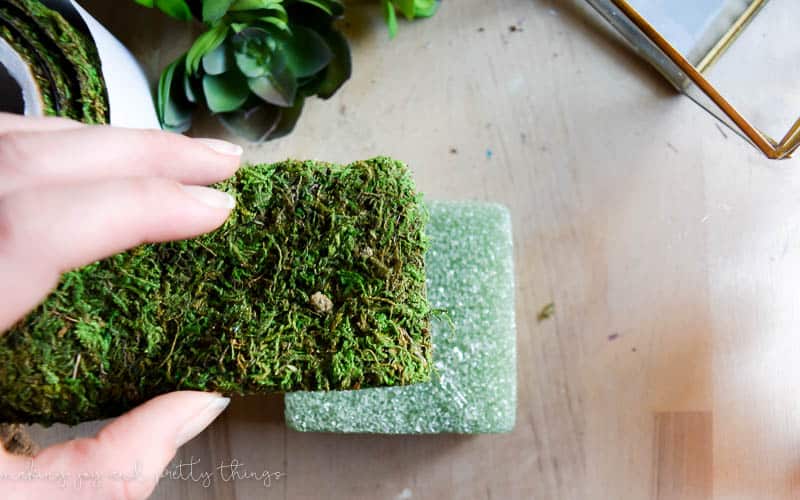 Step 2. Hot Glue Fake Succulents in Terrarium
Next, I removed each succulent from its pick/stem. I put some hot glue on the tip of the succulent and pushed it into the foam block.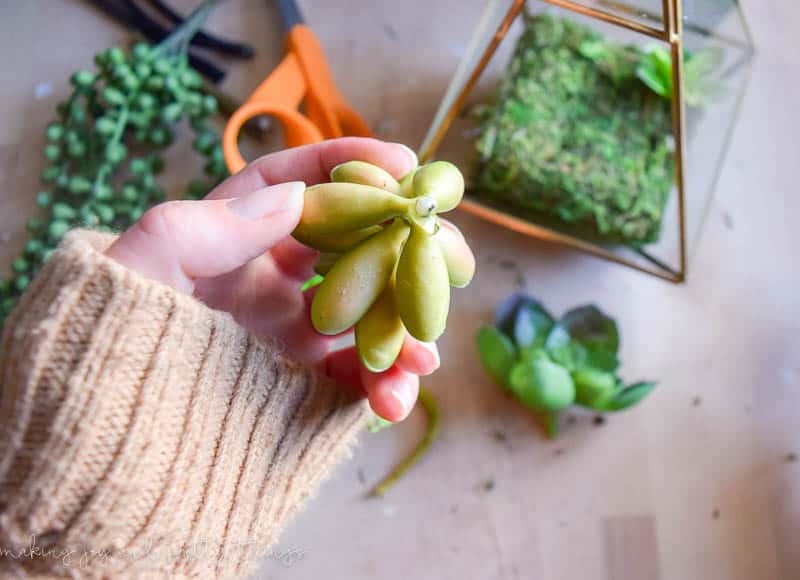 And, that's it!! It may be a good idea to lay out your succulents first to see if you like the arrangement before bringing the hot glue gun into it.
Step 3. Decorate!
This project did quite literally take 5 minutes to complete!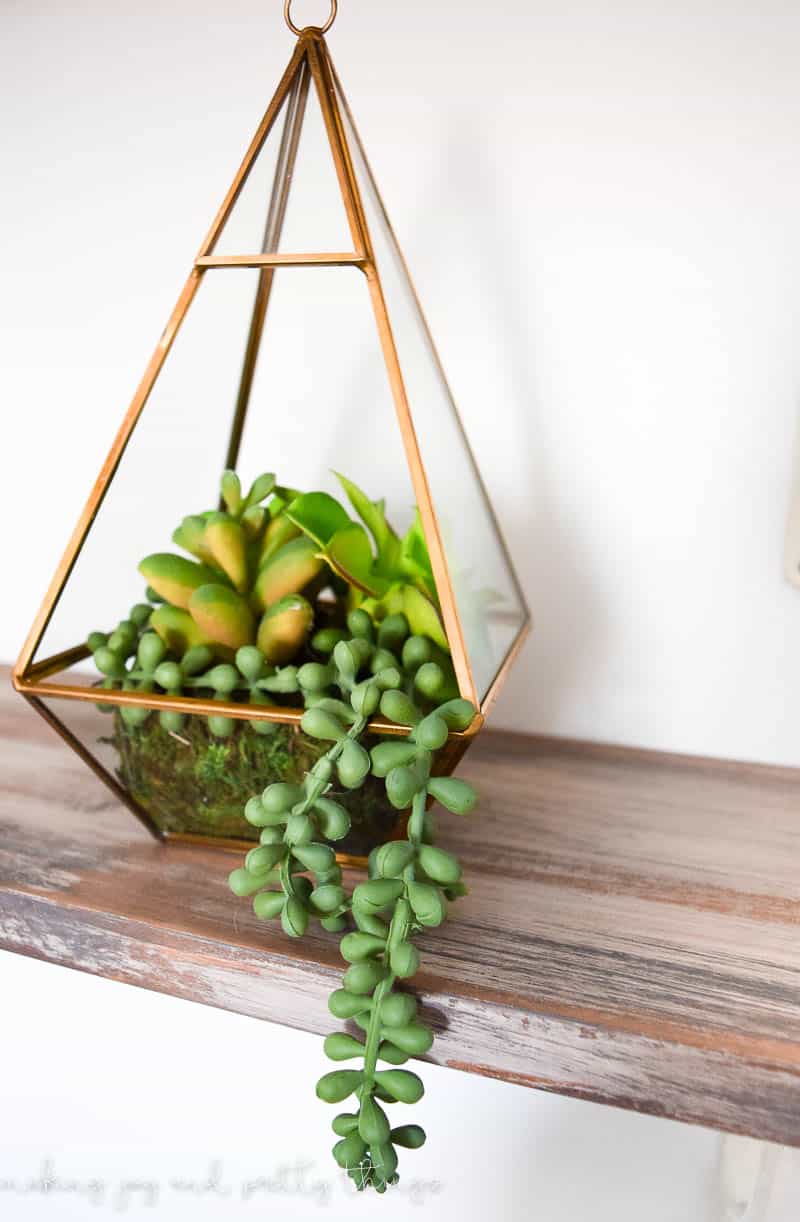 The string of pearls is definitely my favorite type of succulent (faux or real). I've been on the hunt for a real string of pearls plant to put on my farmhouse shelves in the dining room. Until then, this cutie will do 🙂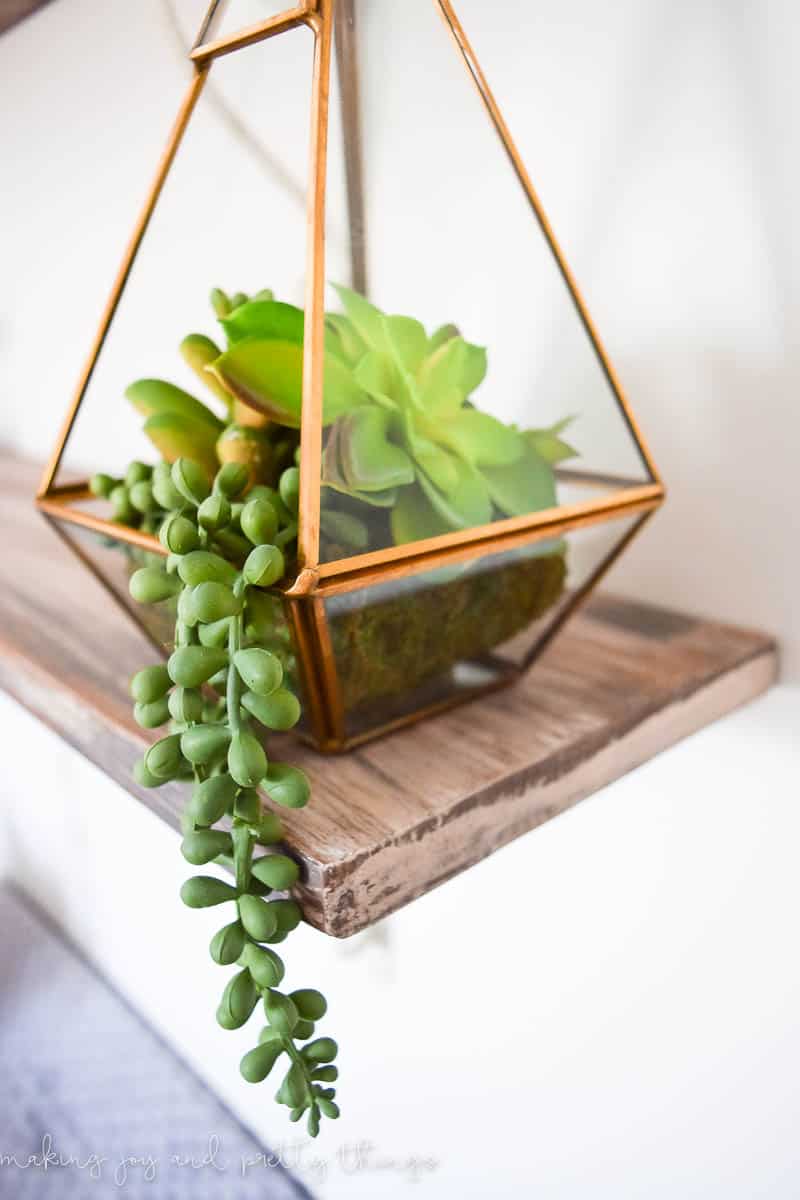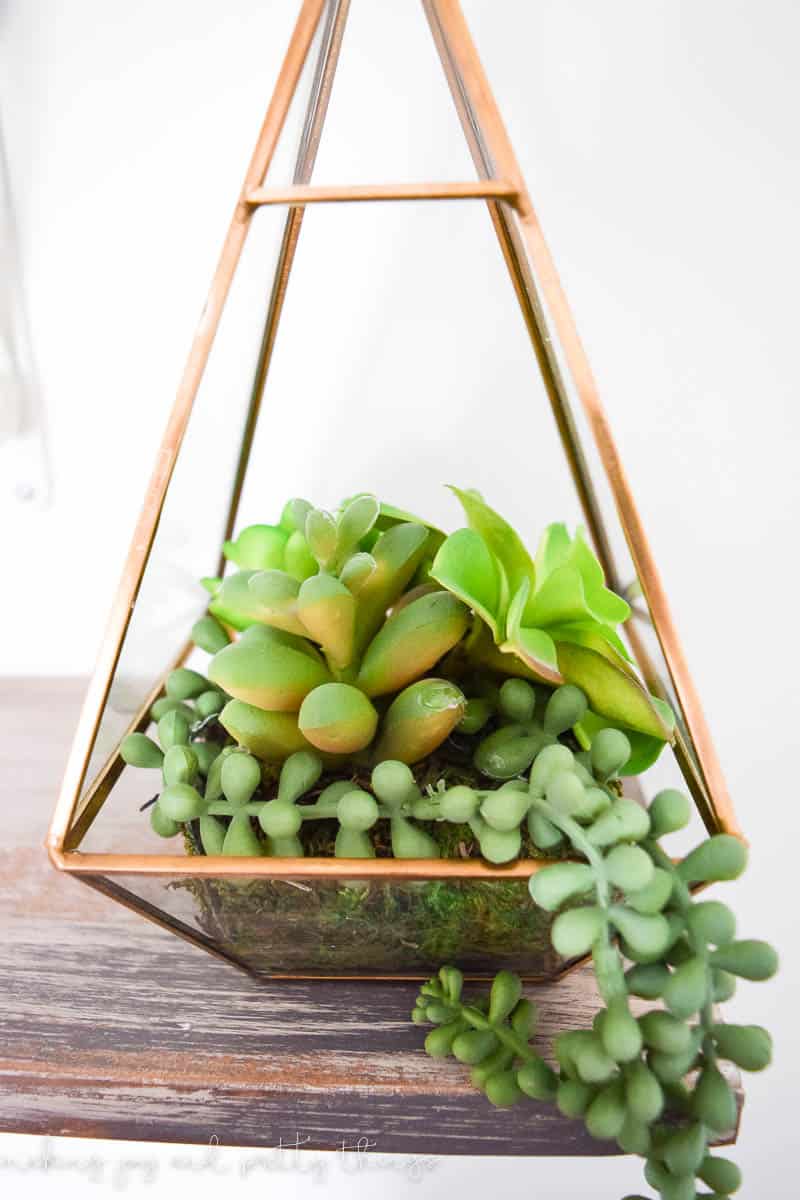 It was SO easy to make and I think really looks like something you could buy in the store.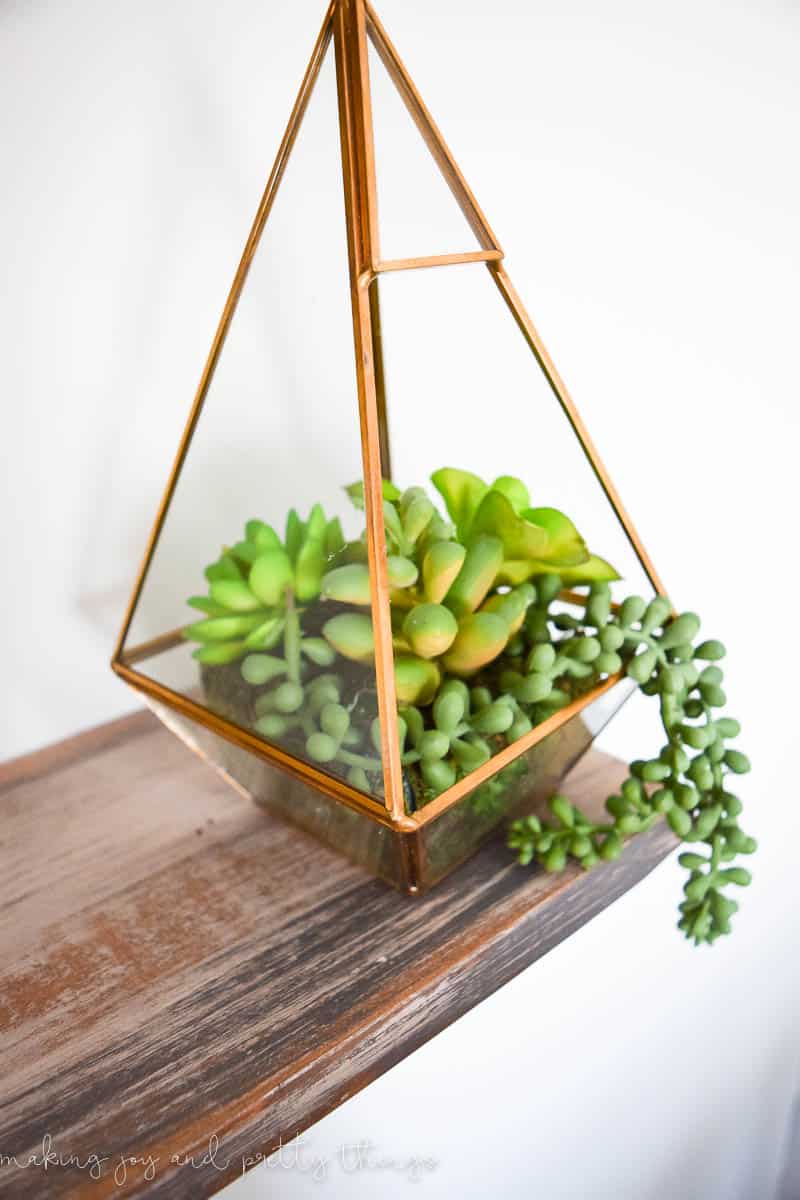 And, check out what these other talented ladies came up with this month!!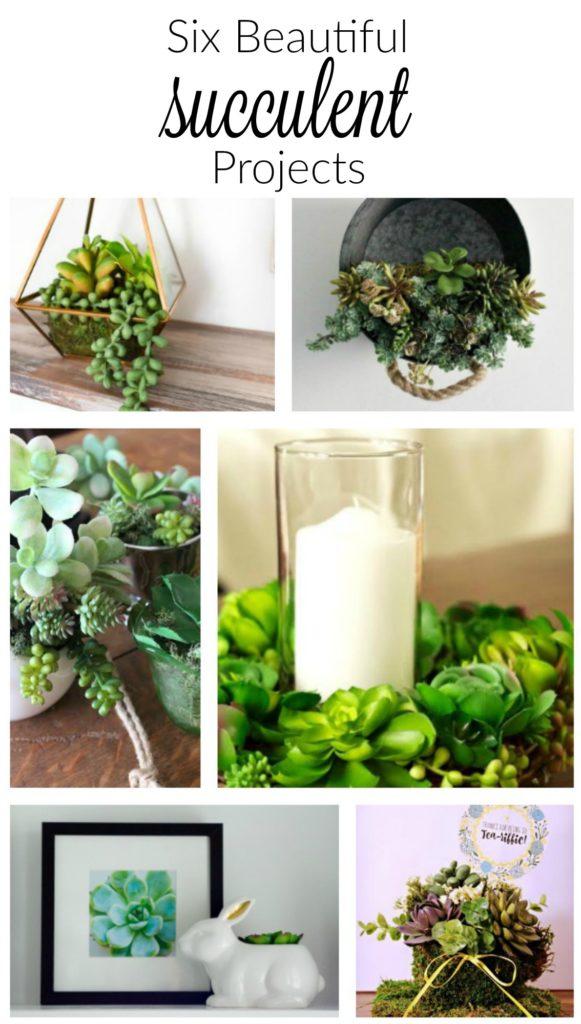 5 Minute Faux Succulent Terrarium- Making Joy and Pretty Things (that's me!)
Hanging Succulent Planter- Our Crafty Mom
Creating Mini Succulent Arrangements- My Life from Home
Easy Succulent Art- Little Bits of Home
Succulent Tea Cup Planter- Knock if Off Kim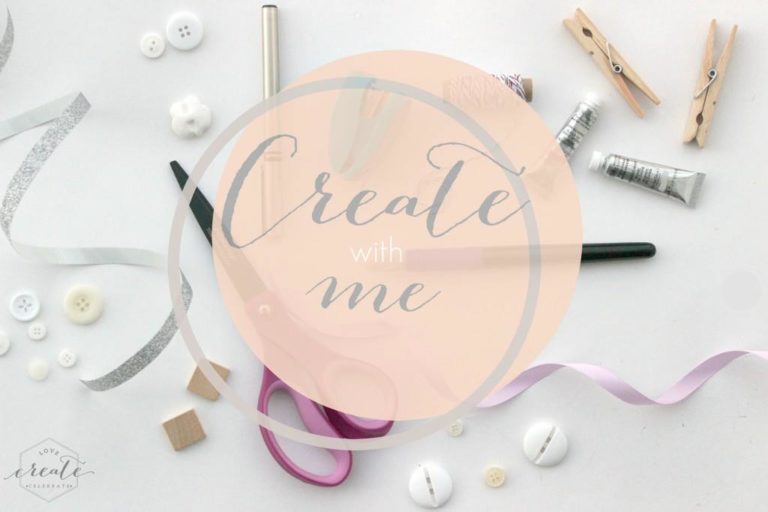 Wishing you a joyful day!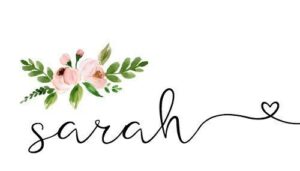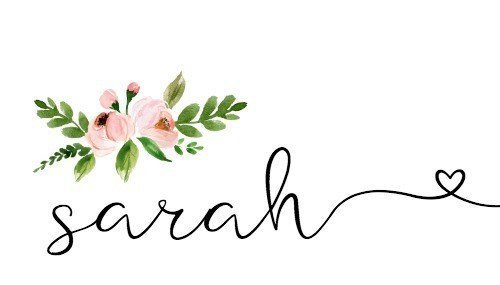 How to Make a Fake Terrarium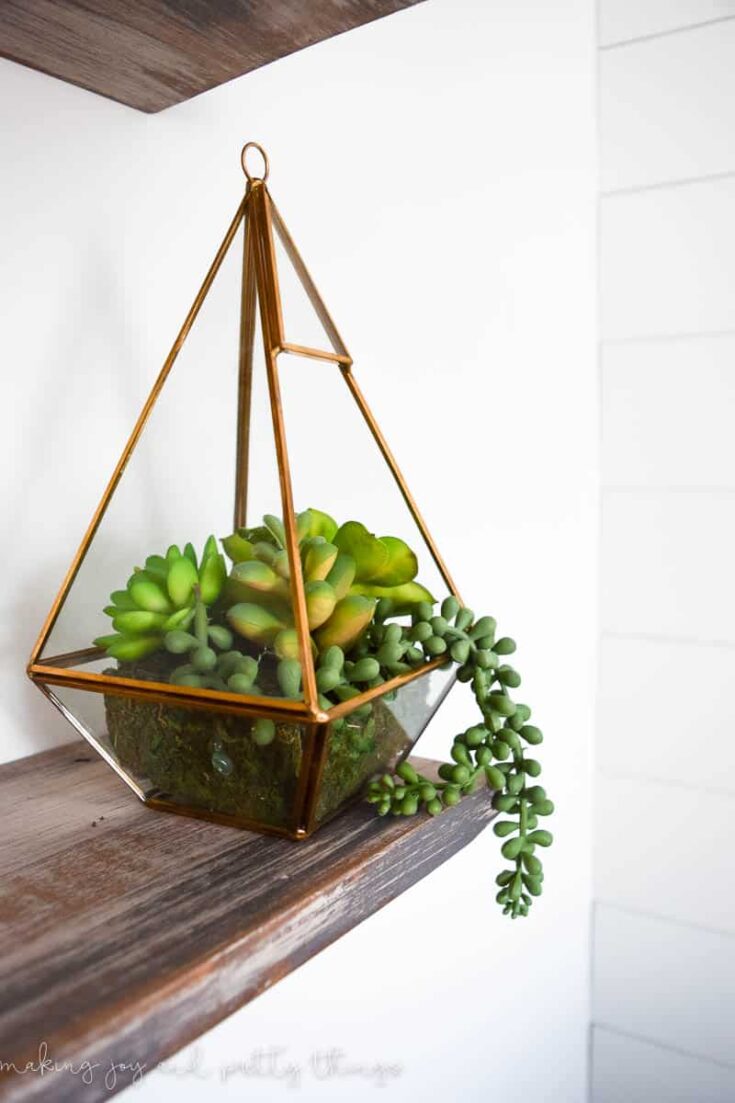 Decorating with faux succulents looks just as pretty as the real ones!  Check out how I made this DIY succulent fake terrarium in just 5 minutes!
Materials
Instructions
Cut Foam and Moss for Fake Terrarium
Hot Glue Fake Succulents in Terrarium
Decorate!
Looking for more Spring ideas? Check out these articles: