Mason Jar Display Farmhouse Decor
You'll never believe how easy and inexpensive this gorgeous mason jar display was to make! Follow along with this tutorial and start displaying some farmhouse-inspired decoration in your home!
Hello again, friends!
It's month 2 of my simple farmhouse decor series. I'm only 4 days late with this post!! (oops)
I've been on the hunt for some decor for my farmhouse shelves. It's so hard to find the perfect pieces and often times the nicest decor is the most expensive!!
I'm trying not to break the bank by styling these shelves. Most of us don't have tons of extra cash to spend on decorating. I totally get that. I'm actually trying to completely style the shelves with things I have on hand.
Let me tell you, this is a challenge.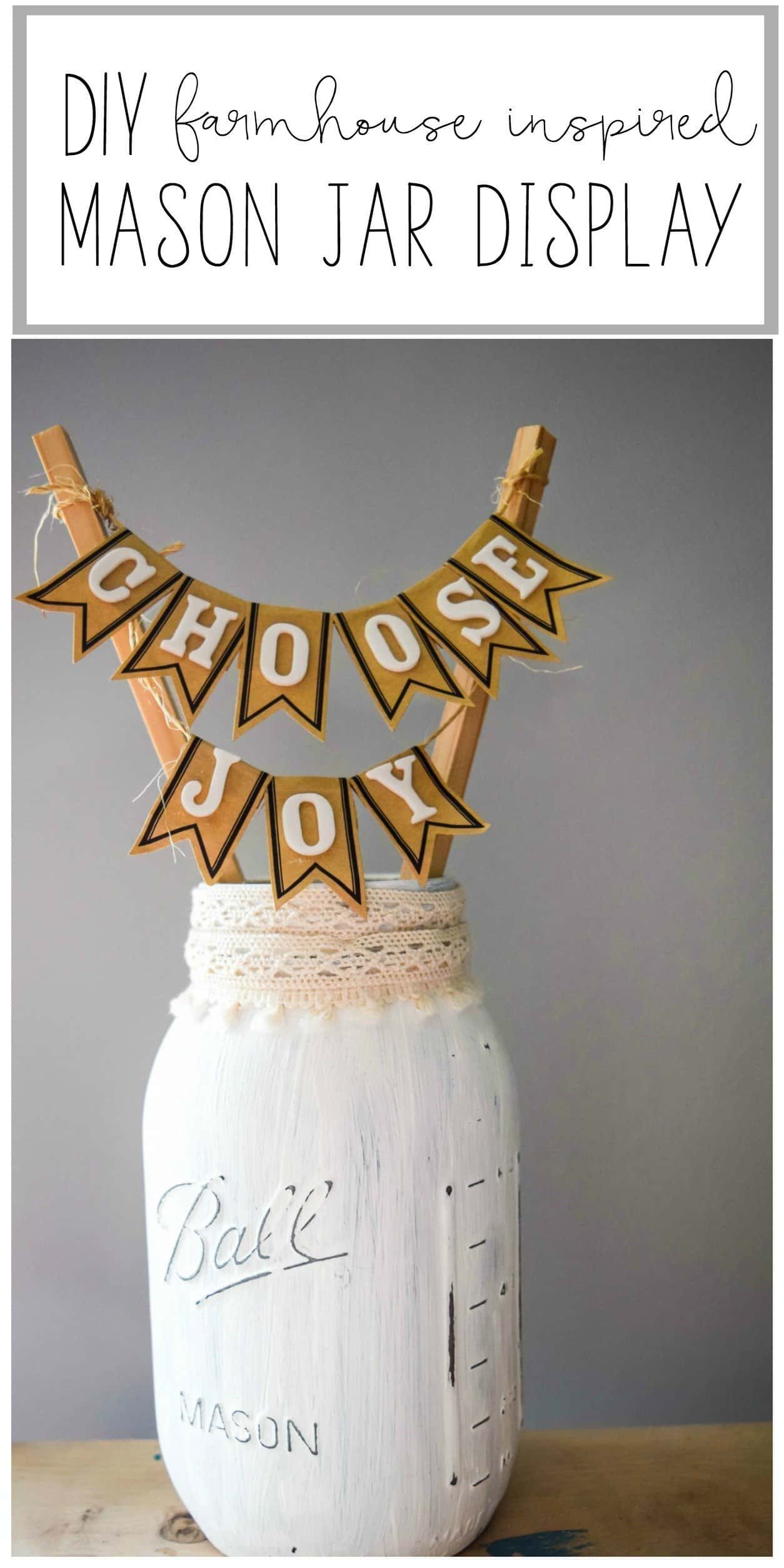 Using leftover supplies for mason jar display
Now, I am a hoarder of beautiful decor craft supplies, children's clothing, shoes, and apparently bird figurines. I have problems.
The mason jar display was made with supplies I already had on hand. Eeek!! So excited to share this with y'all today!
I love how it turned out, how easy it was to make, and the message it reminds me of daily. But, more about that later 🙂
This post contains affiliate links. Please, click here to read my disclosure policy.
Supplies for mason jar display
Step 1. Paint the mason jar
I started with a large mason jar. You know I have a ton of those lying around. This particular one was painted blue from a previous project, but, I just painted over it with Rustoleum Chalked Paint in Linen White.
You guys, I've used this paint in practically EVERY project I've done. It's so versatile. Check it out here, then again here, O over here too here, and don't forget here.
Step 2. Distress the mason jar
I used some sandpaper I had on hand to distress it a little. I focused on the areas that had lettering or markings on the sides to really bring out character.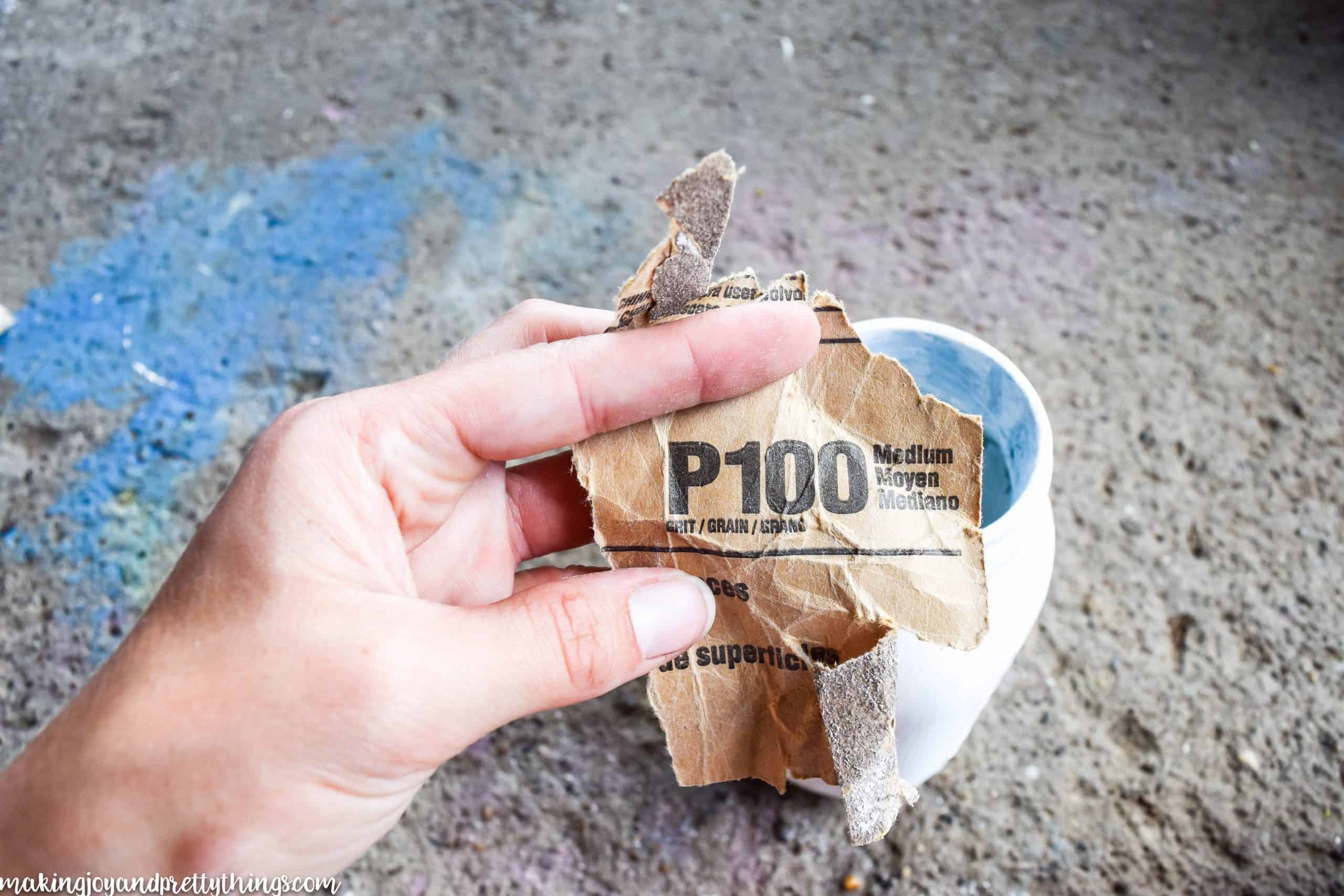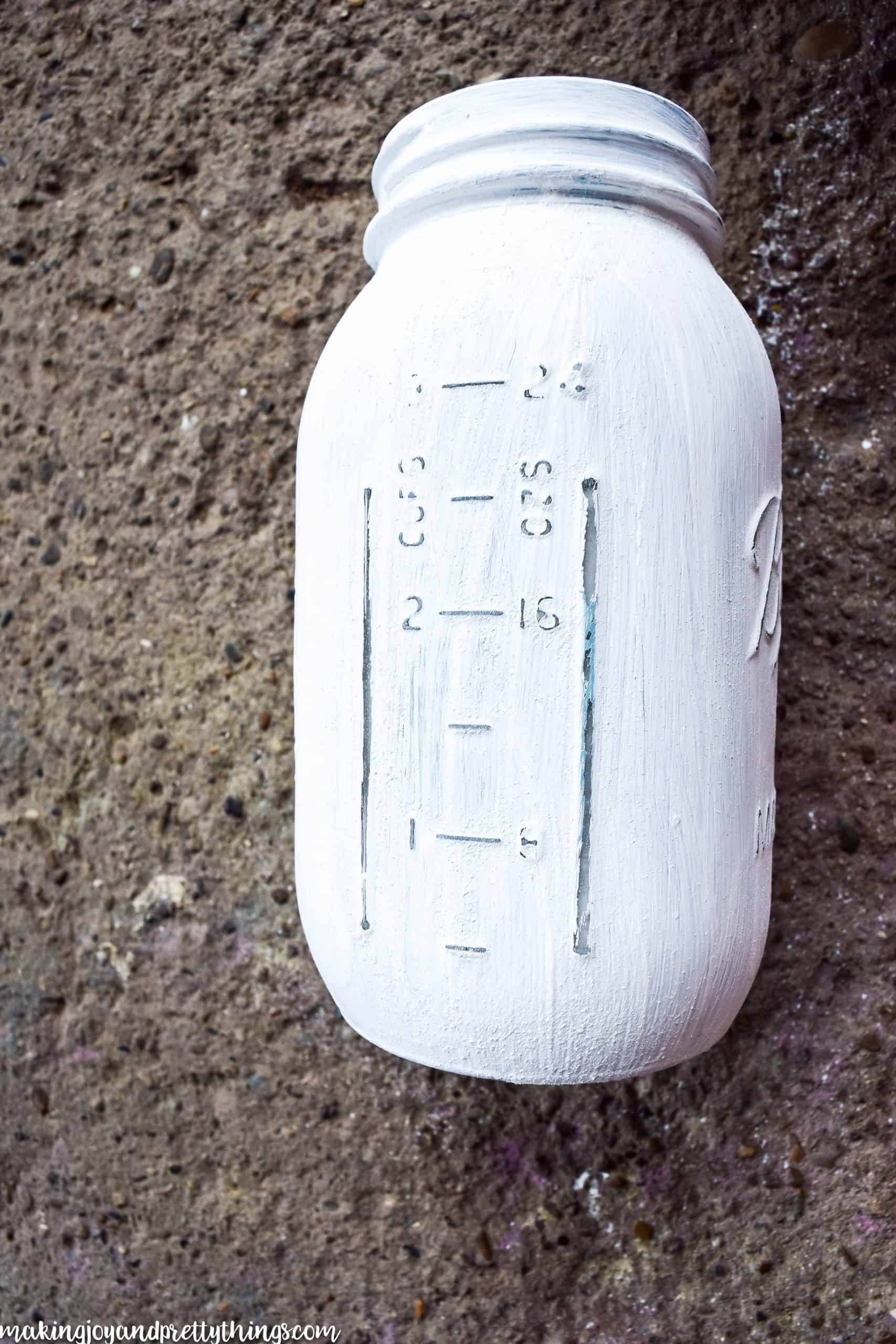 Step 3. Add dowel rods to the mason jar display
I picked up some square wooden dowels from a local craft store (similar item). I'm not actually sure what they're supposed to be used for. You could use actual sticks from outside, too. That would really add a rustic feel!
The pack came with two of the same size so no measuring or cutting was required.
I strung twine between the dowels and tied a double knot to secure both dowels. It wouldn't hurt to add a bit of glue because the twine tends to slide a bit.
Where you position the twine and how long the twine needs to be will depend on the length of the word(s) you're using.
Step 4. Put foam letters on the display
I had leftover white foam letter stickers from my DIY Monthly Photo Display project that I used for the wording and a label book in my craft bin for…? I told ya I was a craft hoarder!!!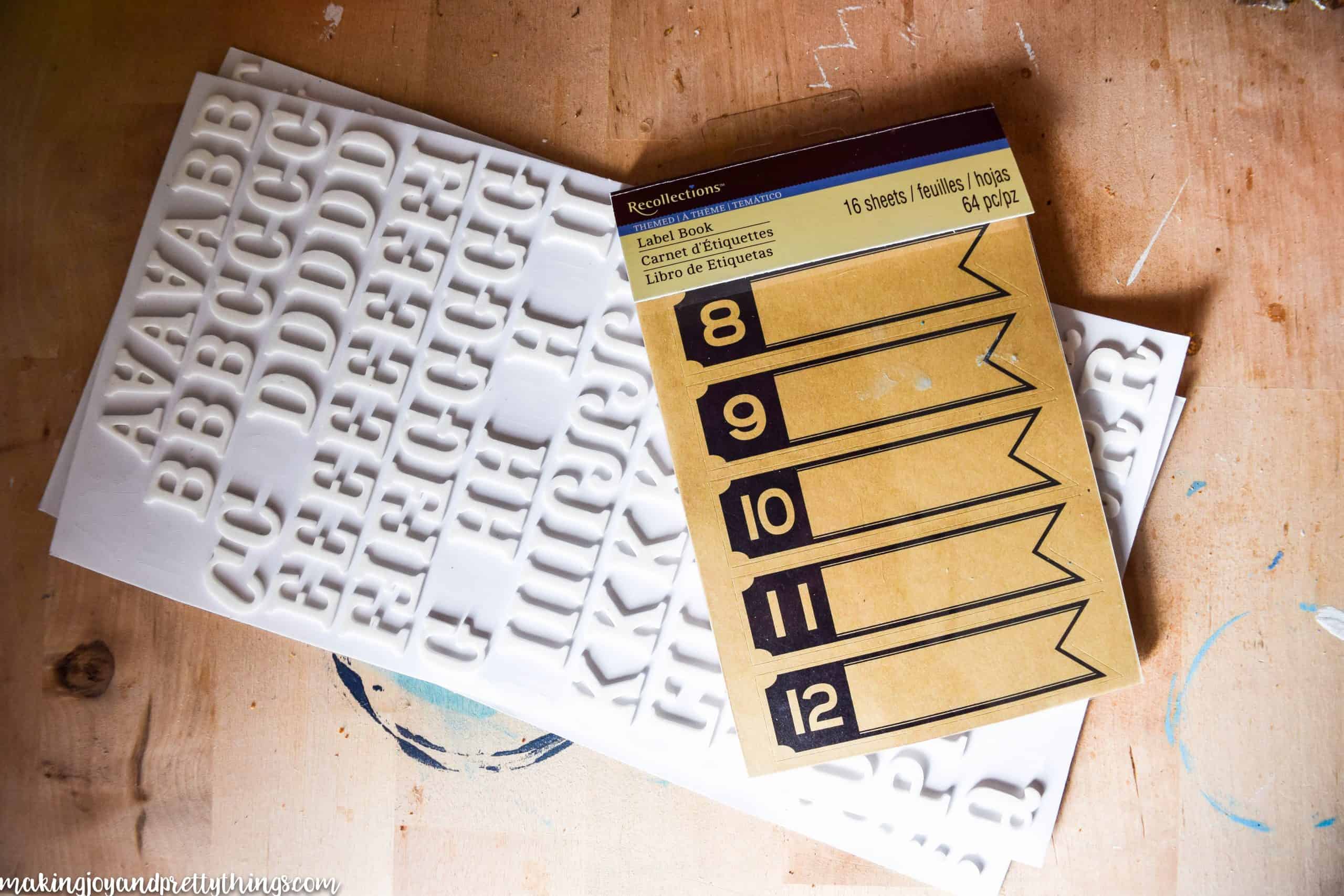 You don't HAVE to use these label stickers. You could use stock paper or cardboard you had on hand. Get creative!
I aligned and pressed on the letter stickers at the bottom of the labels then cut off the top number portion.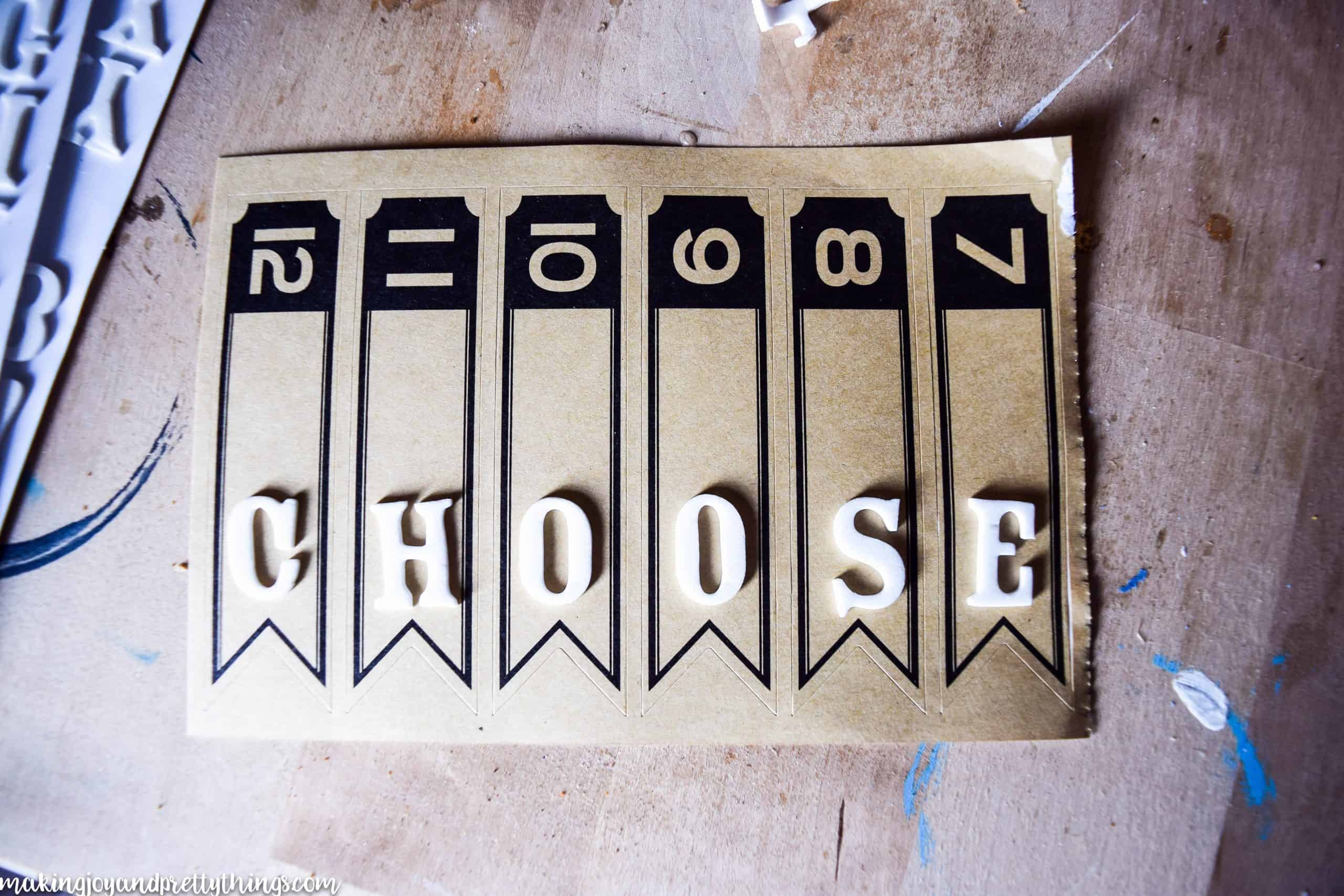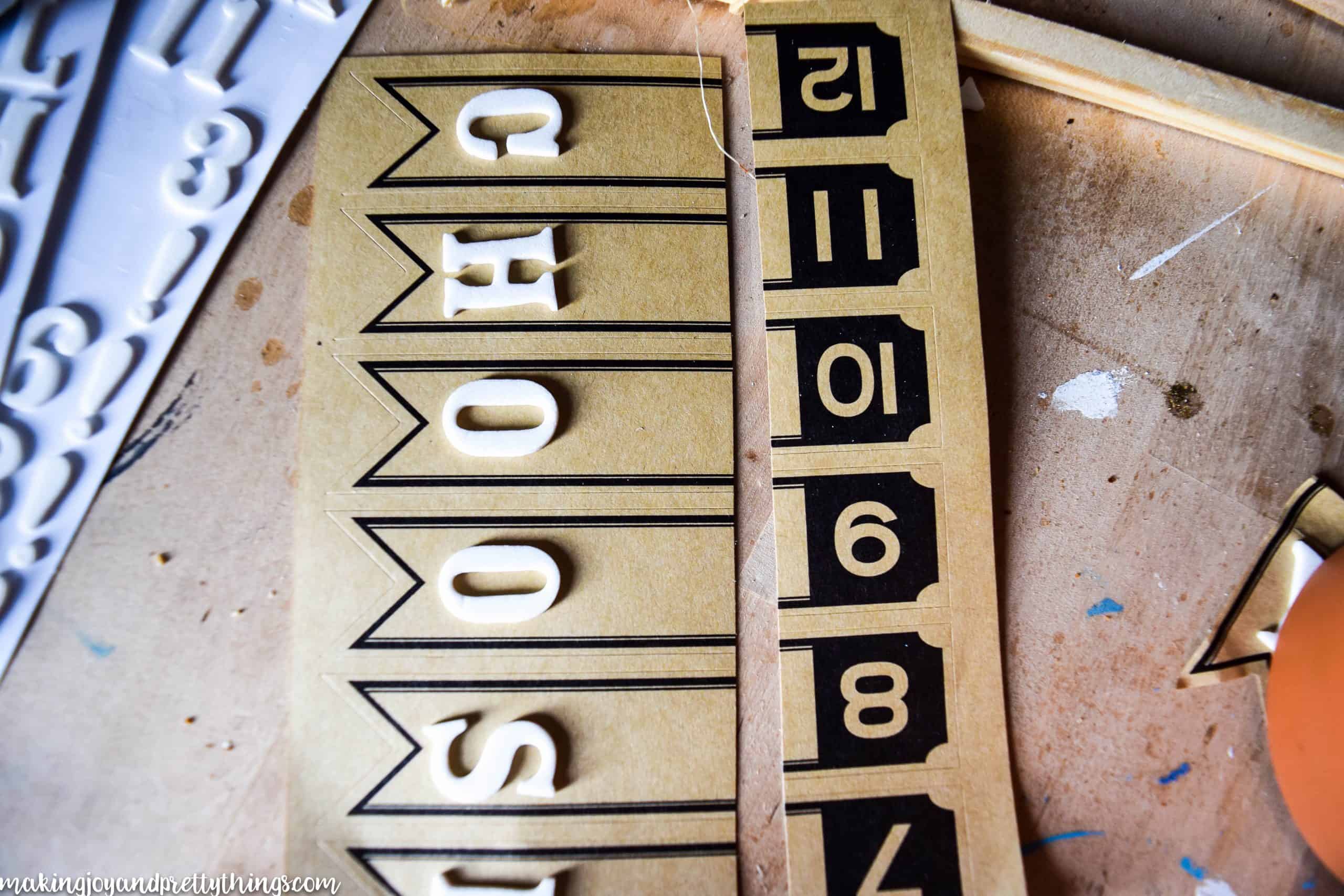 The labels are sticky, so no glue is needed here. I peeled off each individual letter and placed it over the twine, pressing the top part of the label over the twine so that it stuck to the back of itself.
Try to have roughly the same amount of labels pressed on the back for each letter to look uniform.
This is a trial and error process. I took several off and repositioned them a few times to get it just right.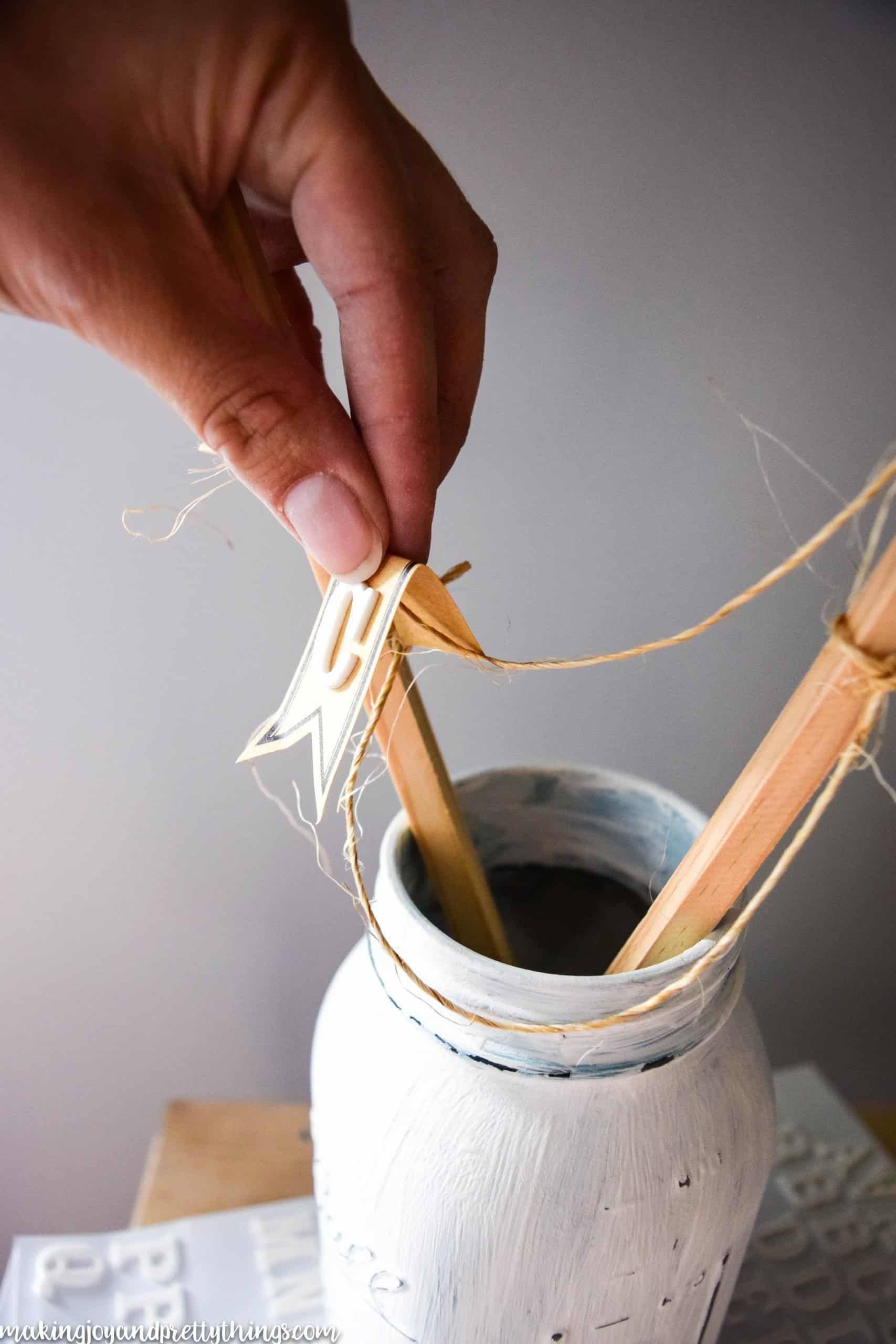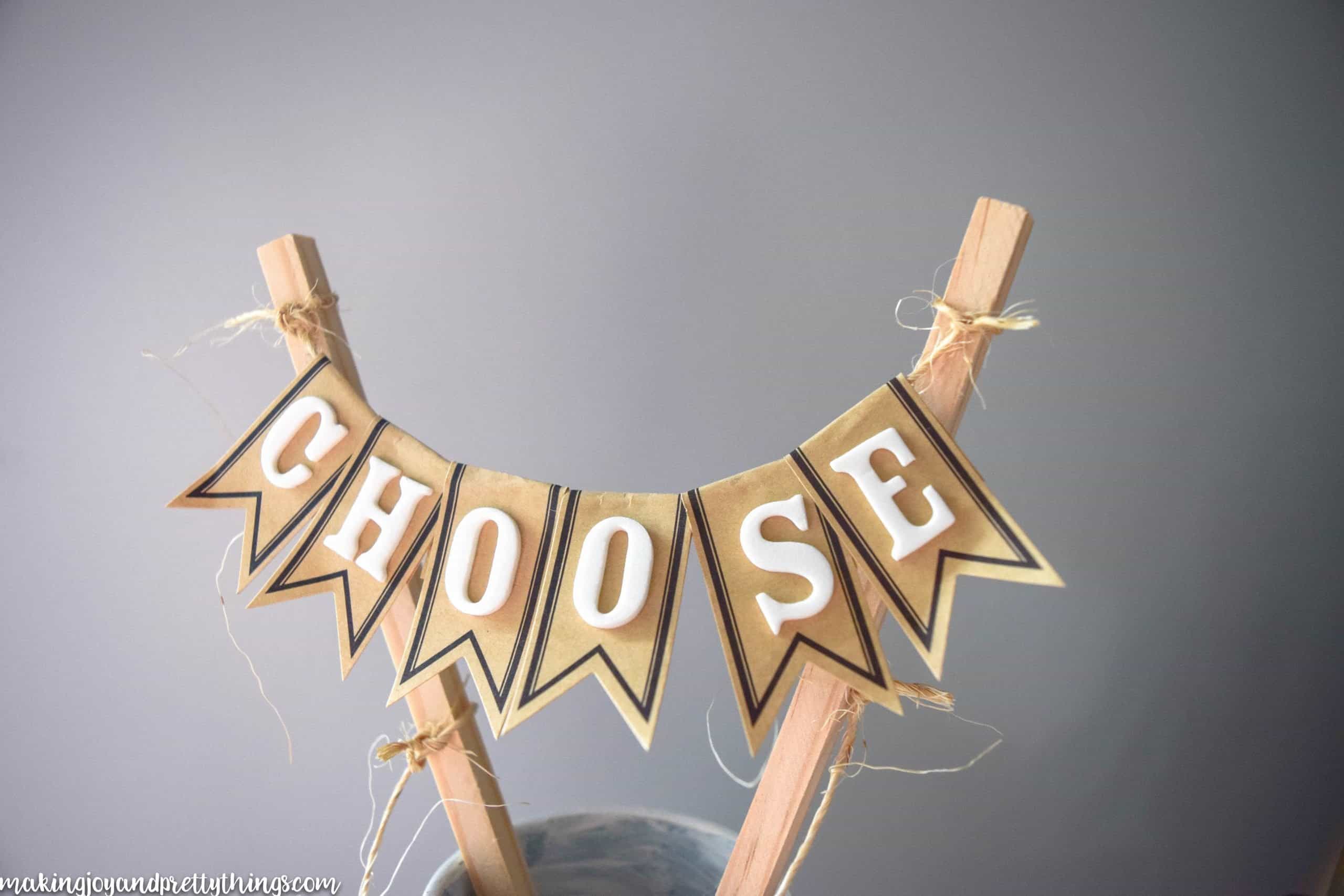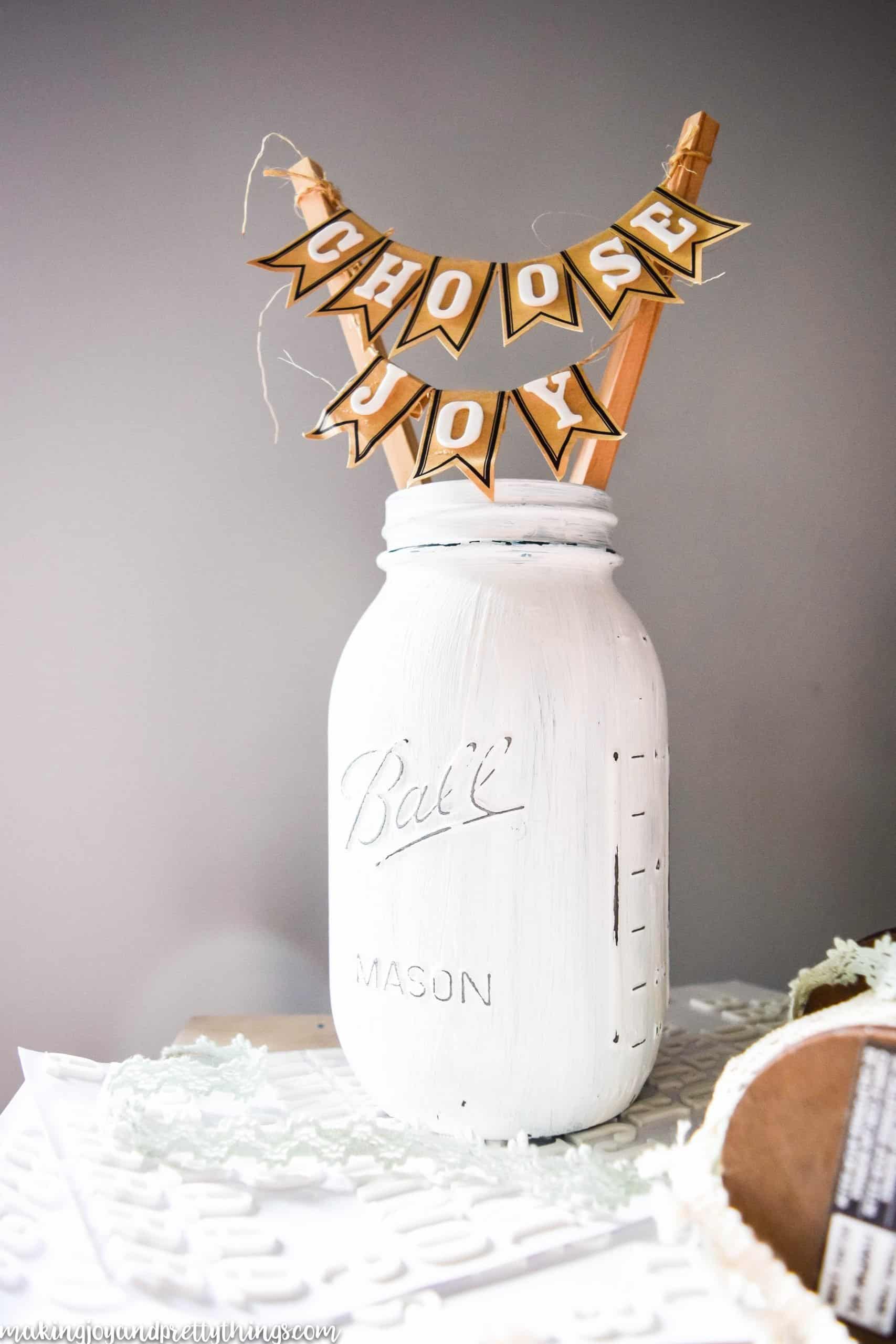 It was looking great at this point. But, of course, I wasn't quite satisfied.
Step 5. Add ivory trim
I had some ivory trim (similar item) on hand from the DIY Teacher Appreciation Gift I made. These trim pieces really add the perfect farmhouse charm to the mason jar.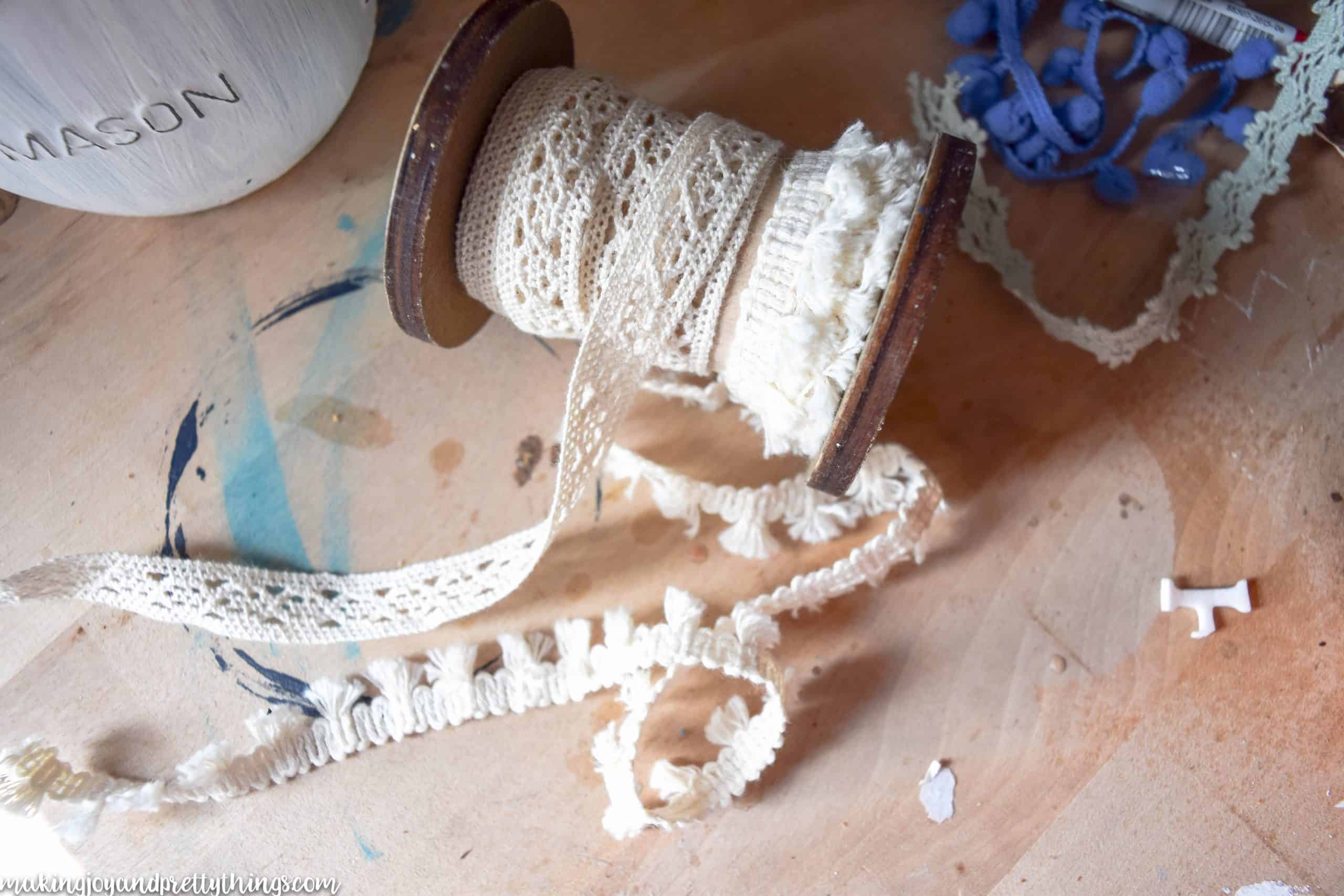 I used my handy hot glue gun to adhere two pieces of the trim to the top of the mason jar and one piece of the trim with frills under that.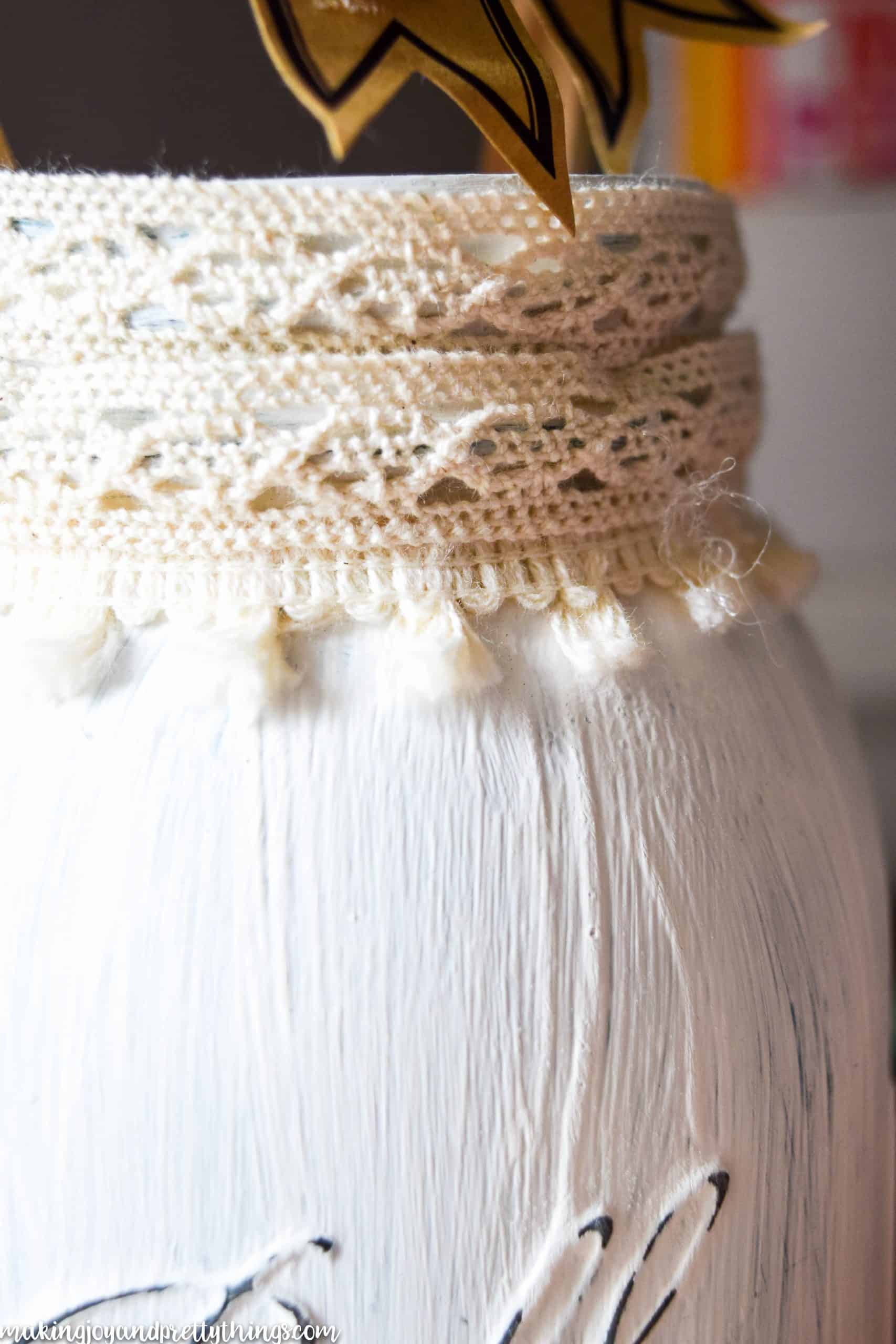 Ahh, I love it!! The trim was just what the mason jar needed to give a complete farmhouse look.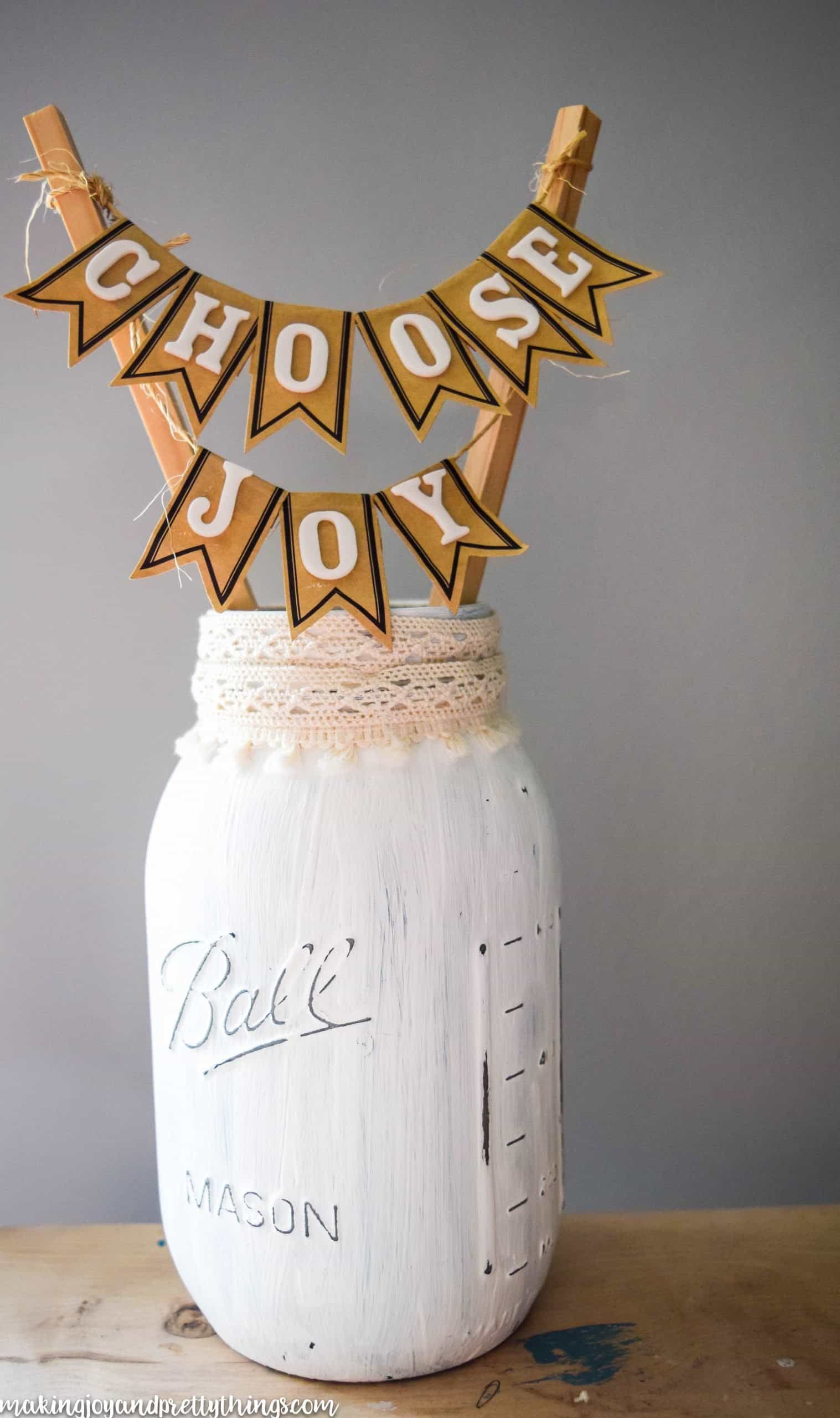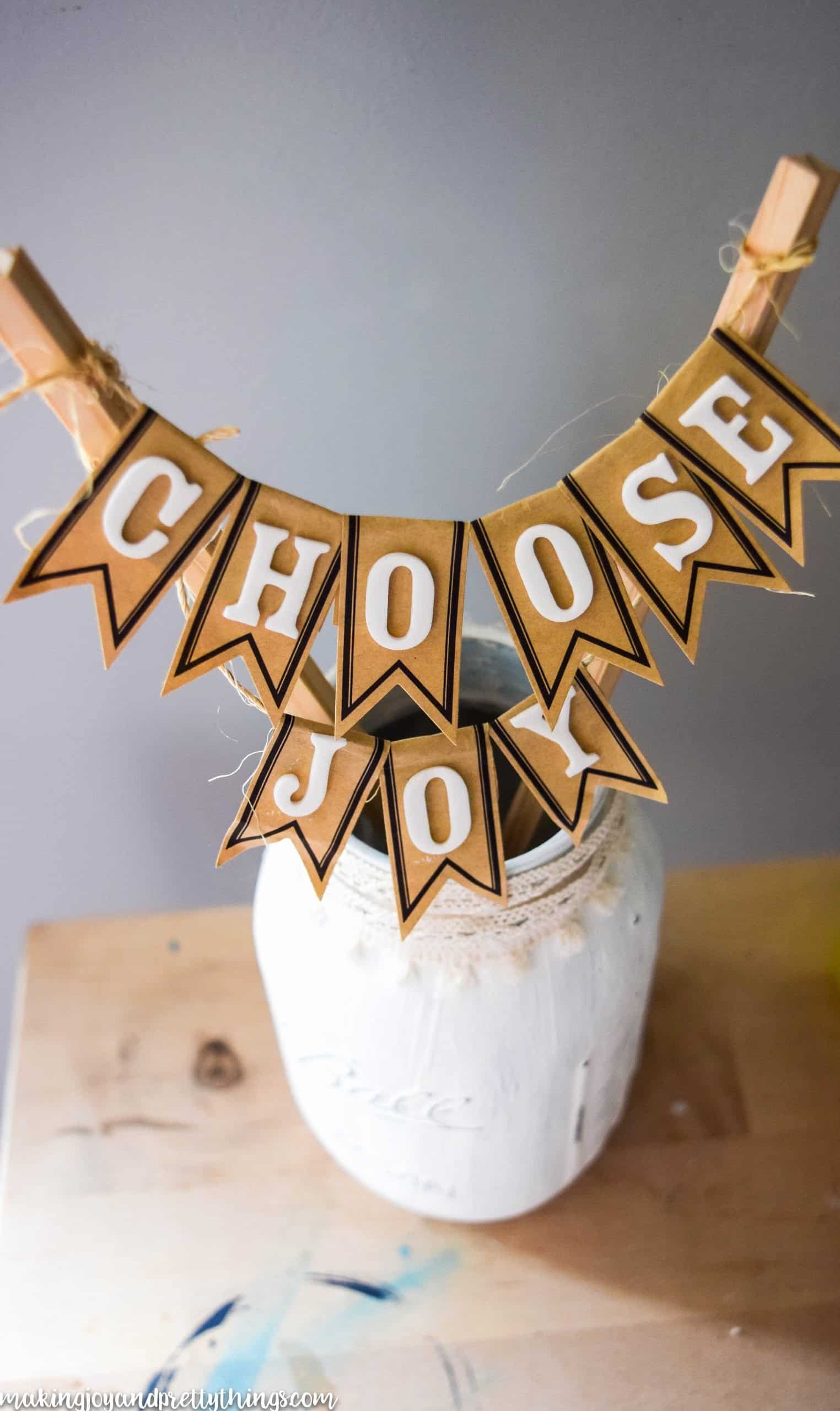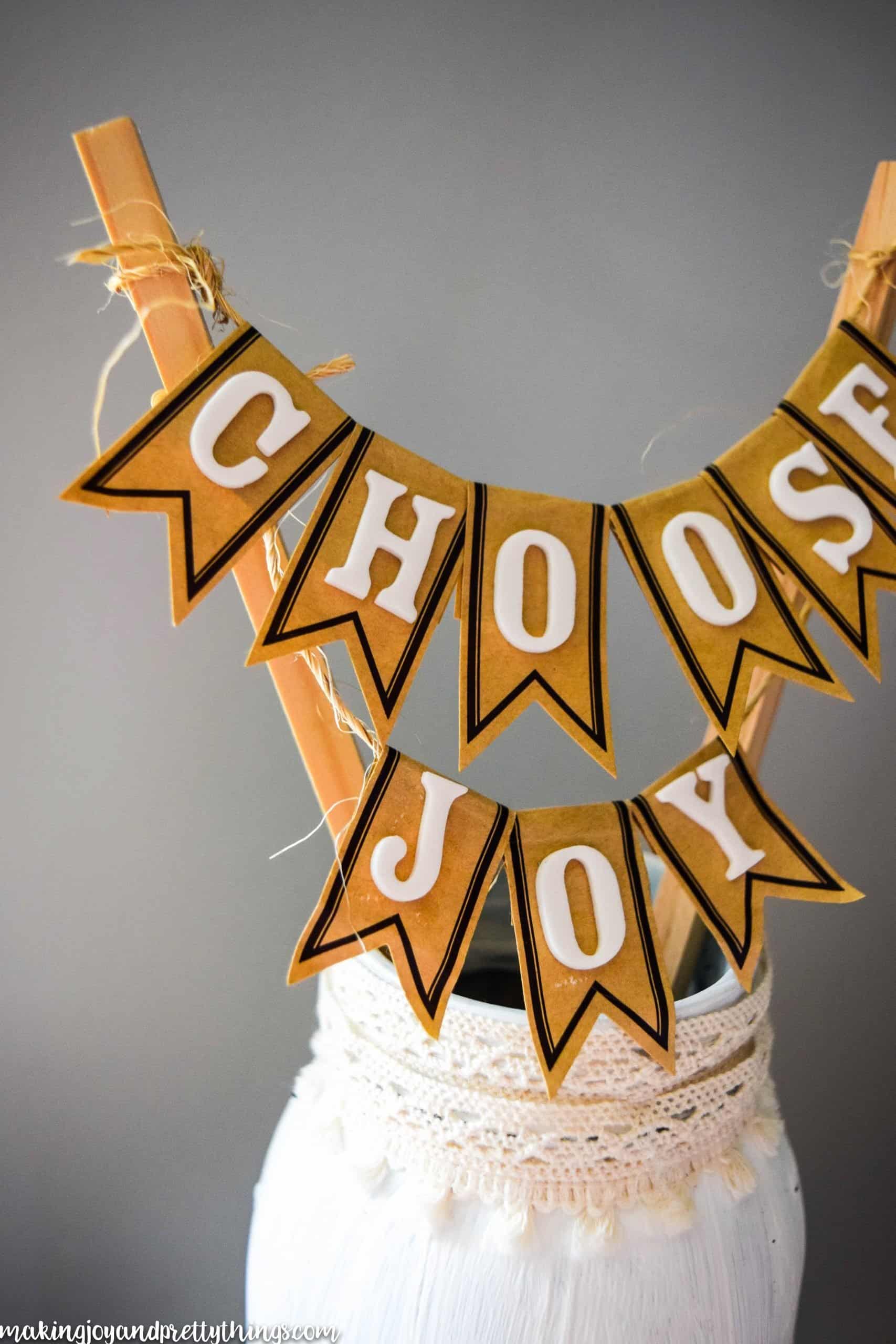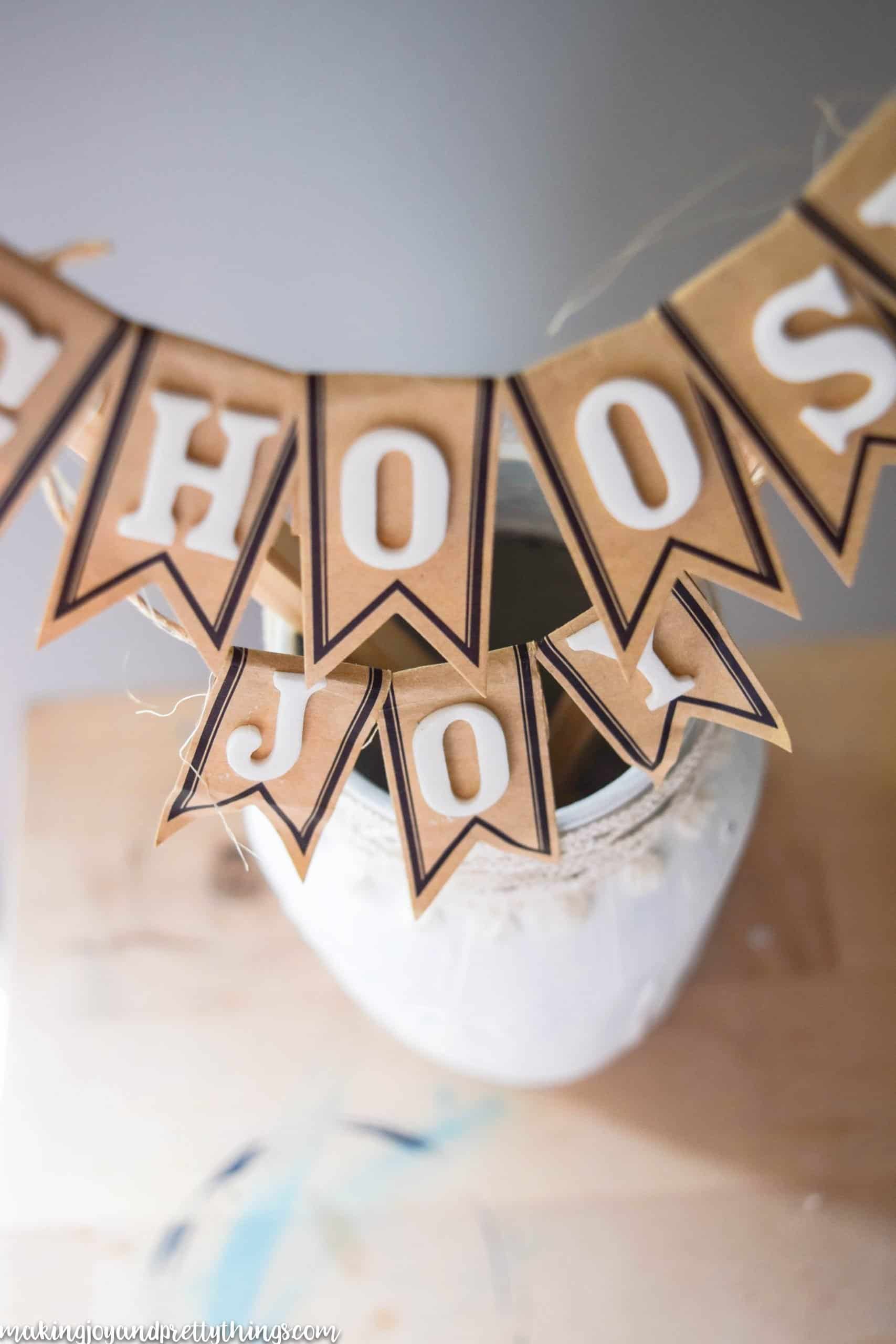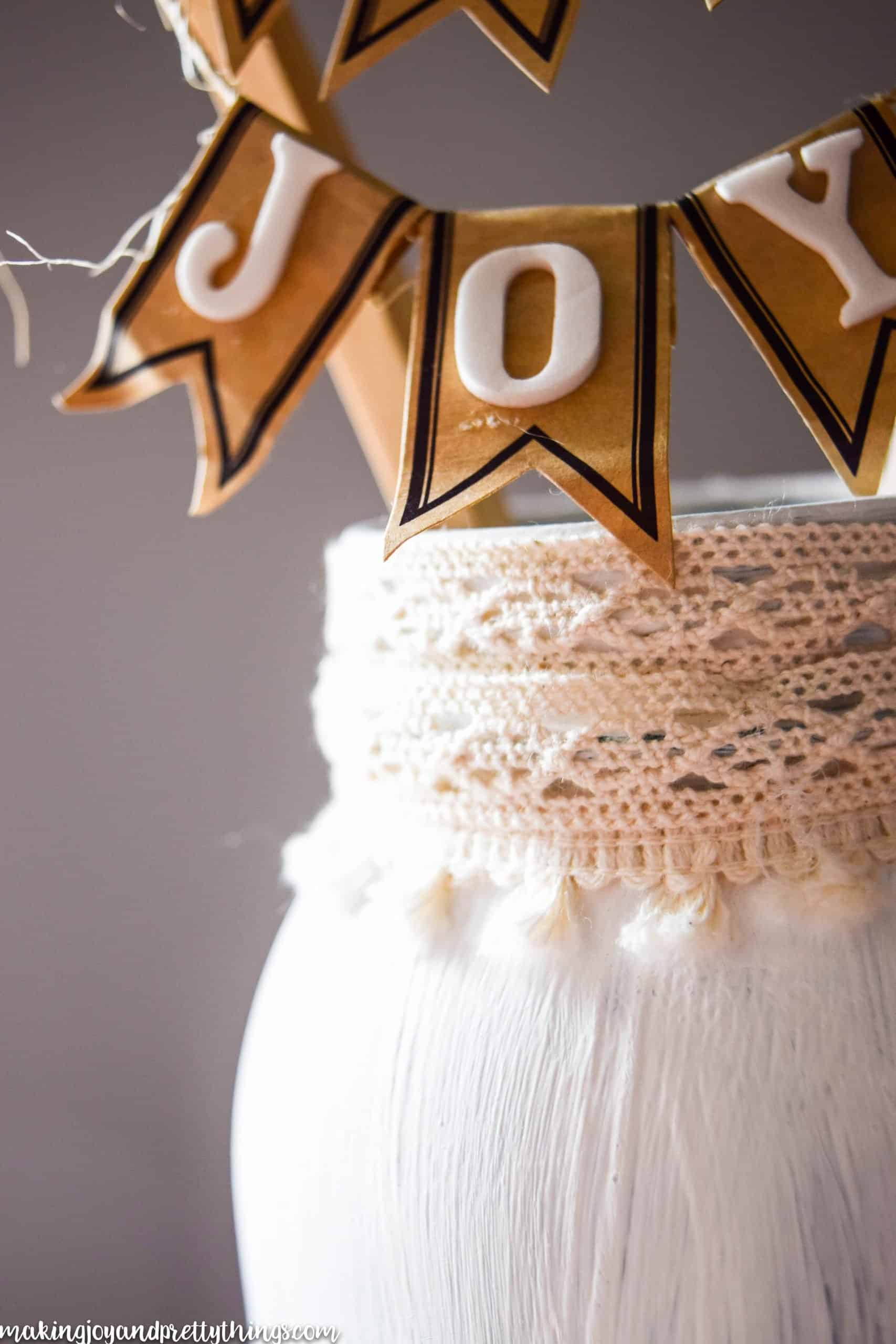 I put the sweet mason jar on my farmhouse shelves. Doesn't it just look amazing!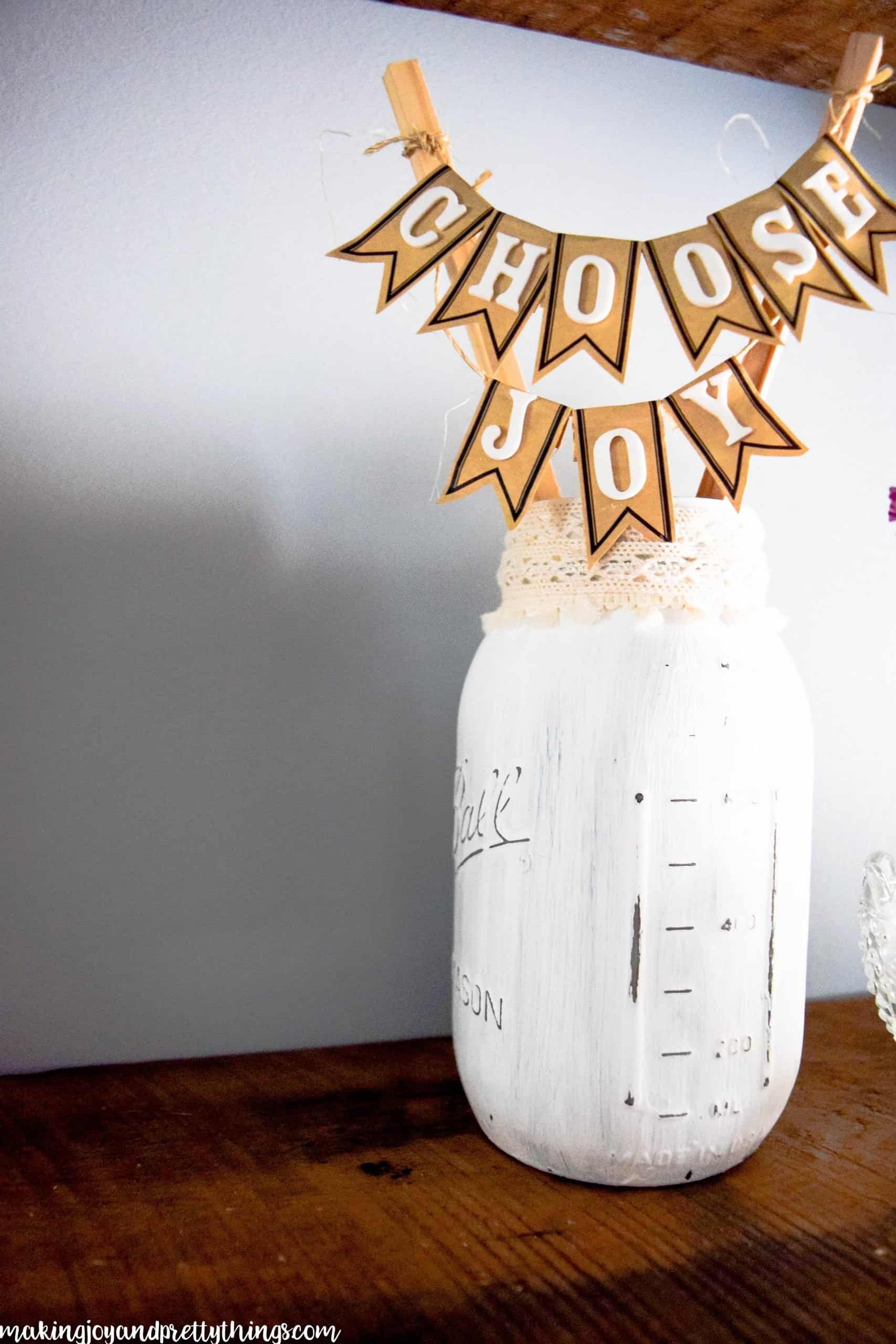 All the bright white and cream colors contrast beautifully with the dark and textured nature of the wood.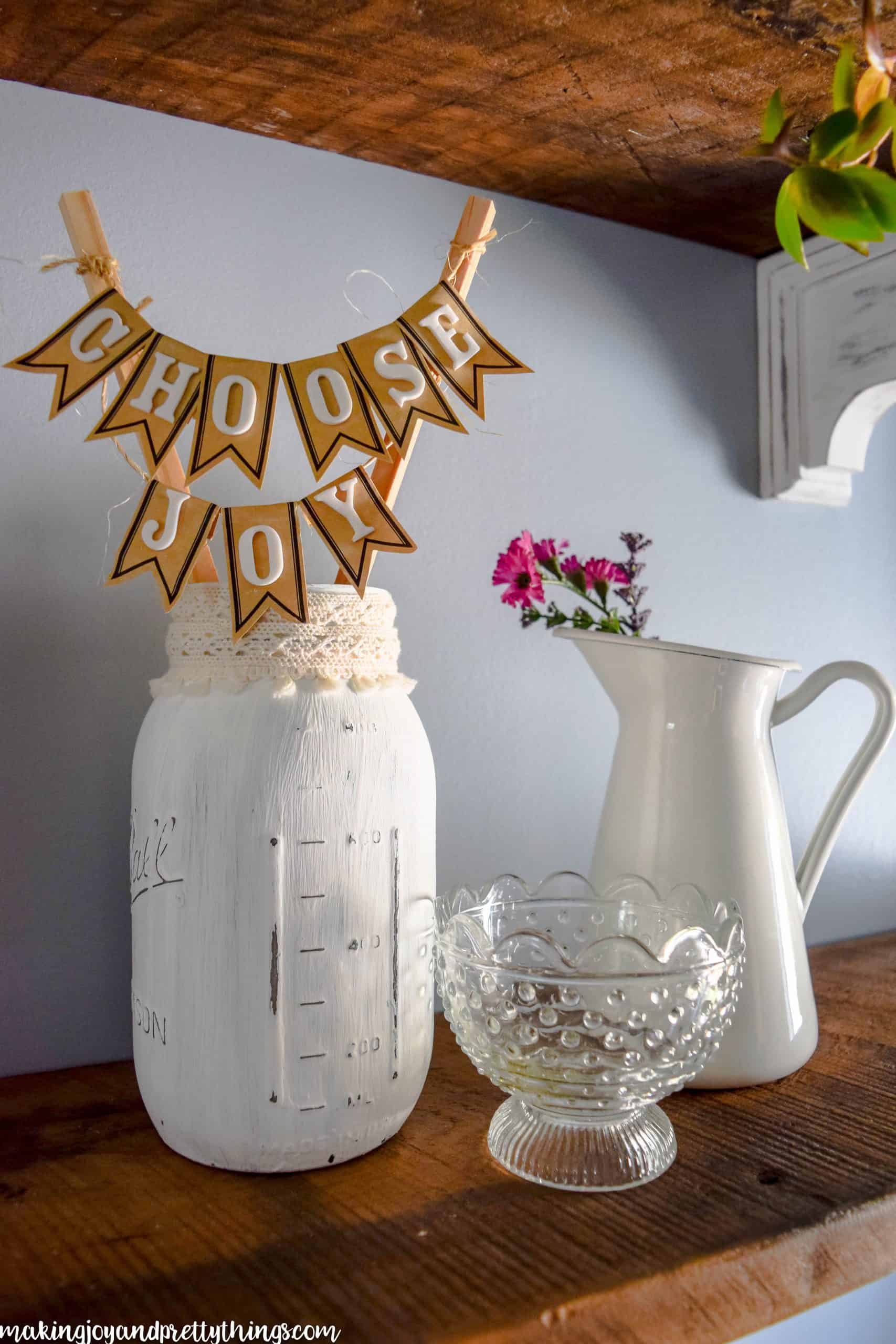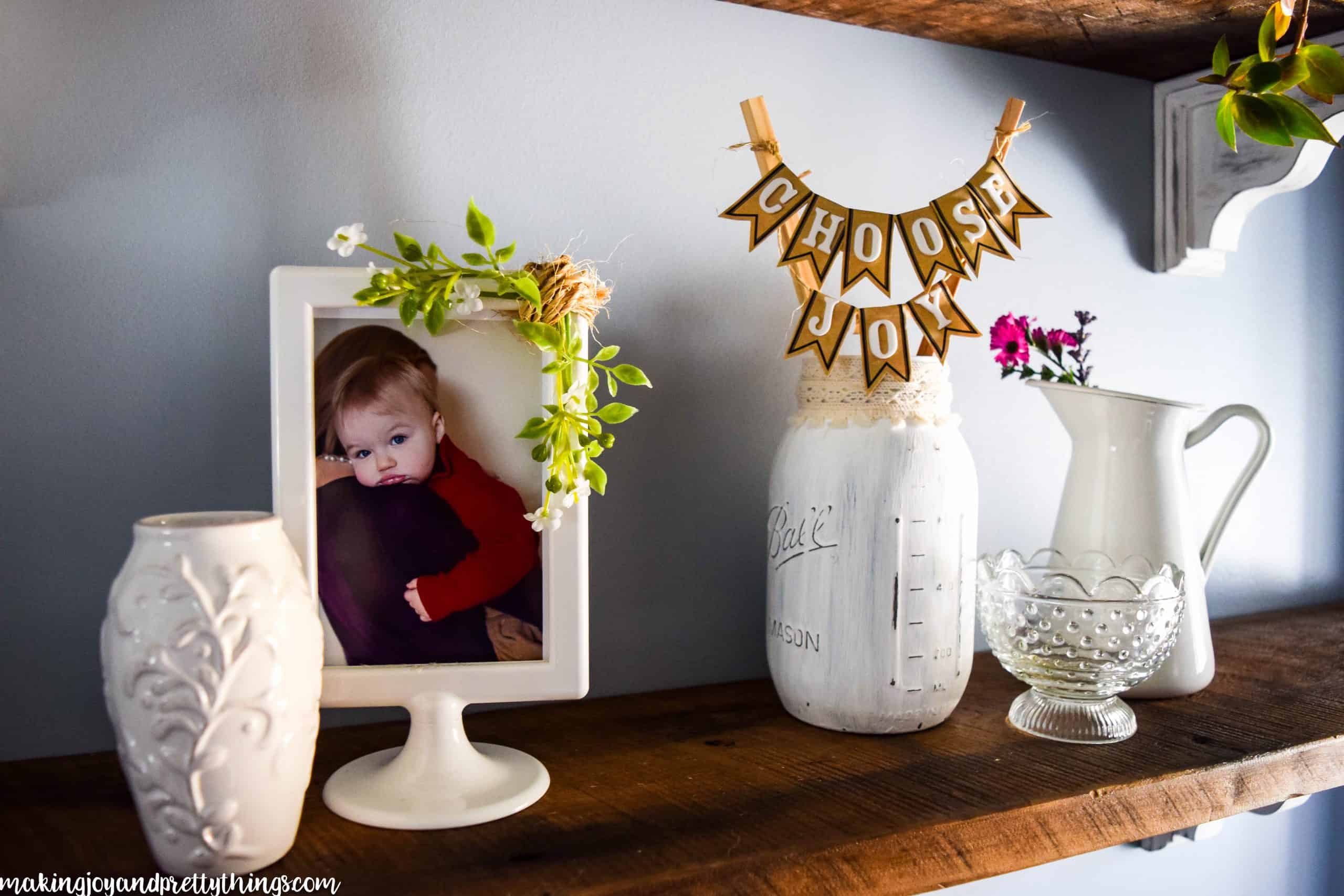 This may be my favorite project I've made, not for how it looks, but for the message it reminds me of daily. It sits on my farmhouse shelves in the dining room, an area we walk through 1000 times per day and sit in every night for dinner. It's impossible to go a day without reading "choose joy".
I wish my life was without stress, without drama, without whining and screaming and crying children. I wish I woke up without a worry in the world.
Truth is, none of that is reality.
And I don't know anyone who has that life as a reality.
I don't mean to presume I endure significant hardship or am in some way worse off than others. Because in actuality I have a pretty great life.
I 100% believe that the people in this world who are truly happy CHOOSE JOY every day.
There's always something that can bring you down. You lost your job, your kids have gone crazy, you don't have any close friends, and you feel alone. Or maybe, it's just another day.
Personally, the "just another day" of motherhood is what really gets me. And how selfish of me to complain about having these "just another day" when many people have it much worse.
I hope that you, dear friends, choose joy.
Wishing you a JOYful day!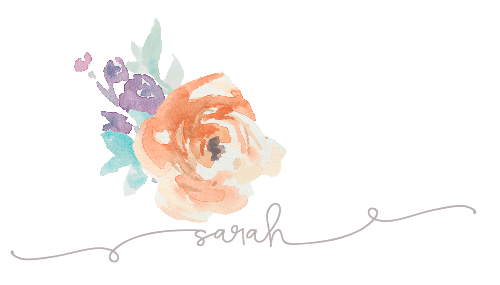 DIY Mason Jar Display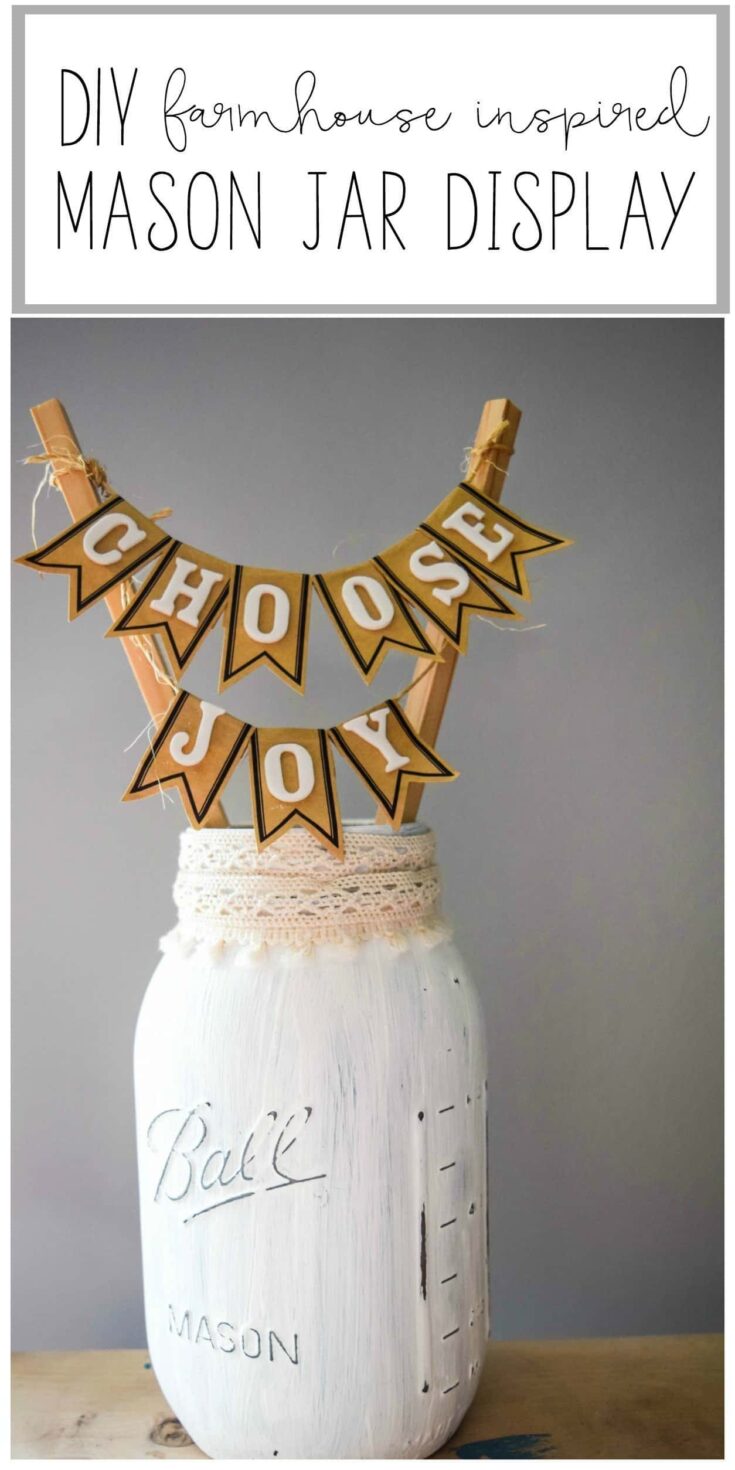 You'll never believe how easy and inexpensive this gorgeous mason jar display was to make! Follow along with this tutorial and start displaying some farmhouse-inspired decoration in your home!
Materials
Tools
Instructions
Paint the mason jar
Distress the mason jar
Add dowel rods to the mason jar display
Put foam letters on the display
Add ivory trim