On the 12th day of Craftmas we have made for you a Mason Jar Infused Alcohol.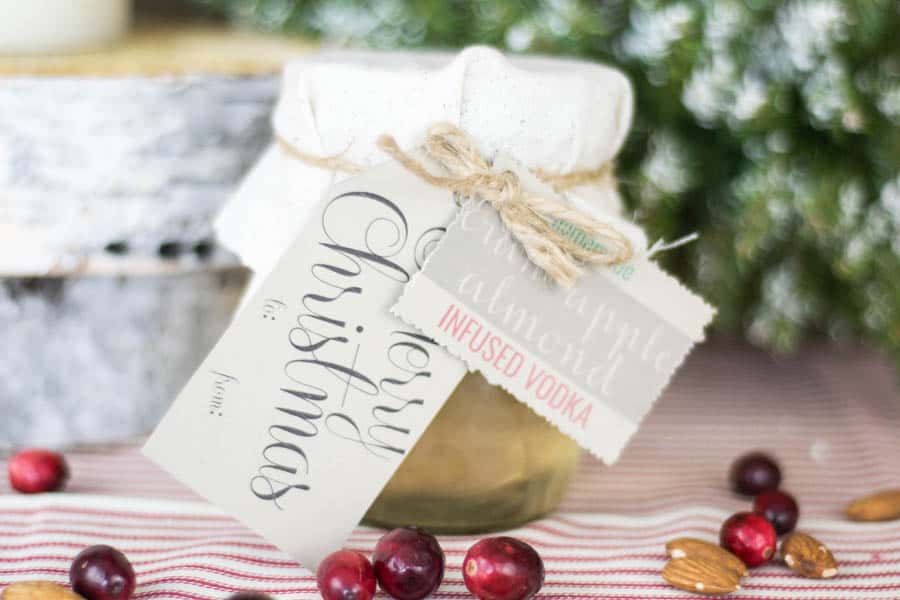 Hello and welcome back for the final day of Craftmas!! I hope you loved the 12 days of Craftmas series. I know I had so much fun participating with some talented blogging friends (Meet Our Life, Craftivity Designs and North Country Nest) and I now have a ton more DIY gift ideas for Christmas this year.
Here are all the projects we have completed so far!
For the 12th day of Craftmas, Kelly from North Country Nest is sharing another Mason Jar gift. This time, she's made an infused vodka! What a cute and fun gift for any adult! I can't wait to see how she made it.
---
Since it's the last day of Craftmas, we wanted to offer everyone a chance to win 11 out of 12 gifts!! With 11 projects delivered to your house, that's 11 less people you have to buy gifts for. Or keep them all to yourself (I won't judge 😉 )!
The giveaway runs from December 12, 2016 (12 am) to December 16th, 2016 (12am). Good luck!
I big THANK YOU to my readers for coming back each and every day of Craftmas to see what DIY/craft we made. I'm so thankful for you this Christmas season.
Also, thank you to Sabrina from Meet Our Life for coming up with such a great idea and for having Lora from Craftivity Designs and Kelly from North Country Nest and myself join along in the fun!
Wishing you a joyful day!