It's not always easy to find the perfect antique candleholders. See how I transformed new candleholders to rustic, farmhouse style candleholders in just one step.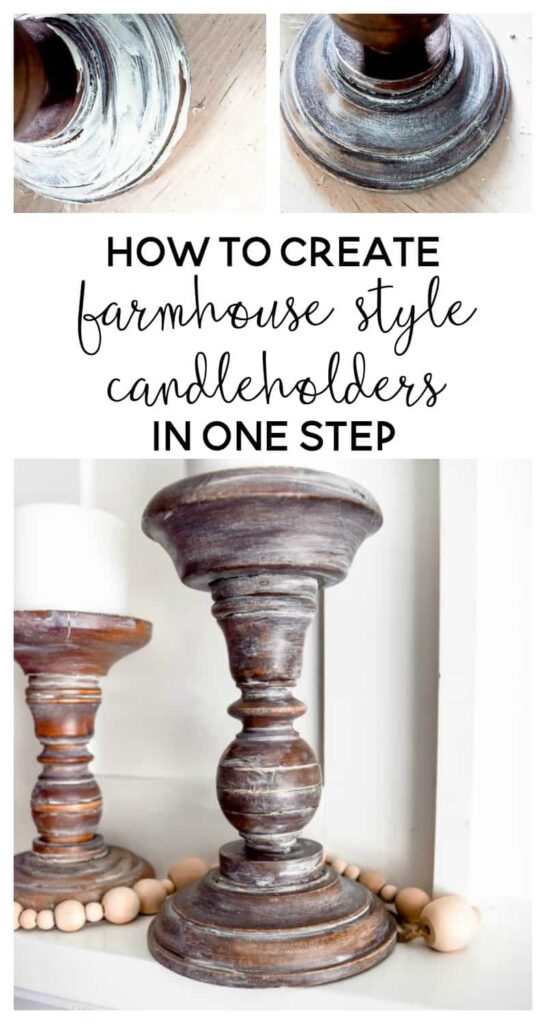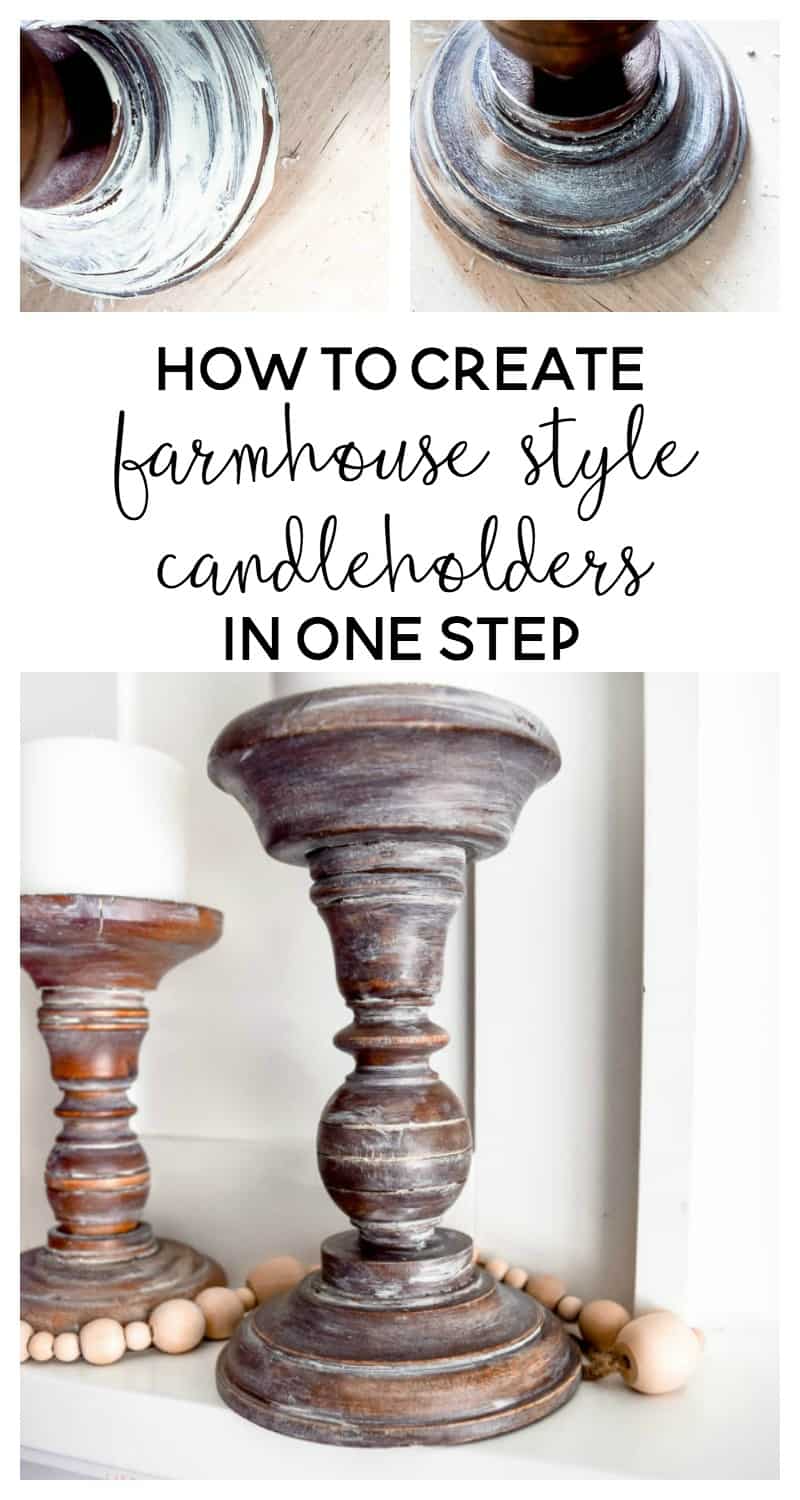 It feels SO good to say we are FINALLY done with the nursery!! Can you even believe it?? It really seems like we have been working on it for yearssssss.
Okay, okay. Slight exaggeration. But, seriously. It's done.
And what does that have to do with these candleholders, you ask? Well, ever since we started this room renovation I've had a one-track mind. I can't think about any other projects without first thinking of something for the nursery.
Like the rustic string art heart. Or the fabric floral garland or book page planter. Or the farmhouse dresser makeover. I mean, have a done a project this year not related to this nursery?!
This past week or two, I've been trying to style her farmhouse shelves in the nursery. I shopped my house a lot for little vases and frames to complete the look. But, I was really struggling trying to find objects with varying heights.
Isn't styling shelves so hard?!
I had been on the hunt for some antique candleholders that I thought would add just what I was looking for. But, I just couldn't quite find anything that fit my vision for the space. Or, at least nothing that fit my budget AND my vision.
I found some new candleholders at Michaels on clearance and decided I would make my own version of antique candleholders.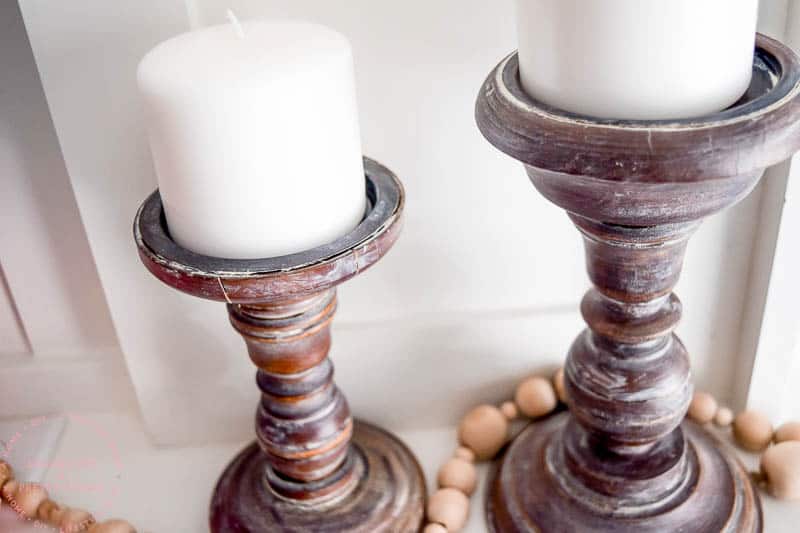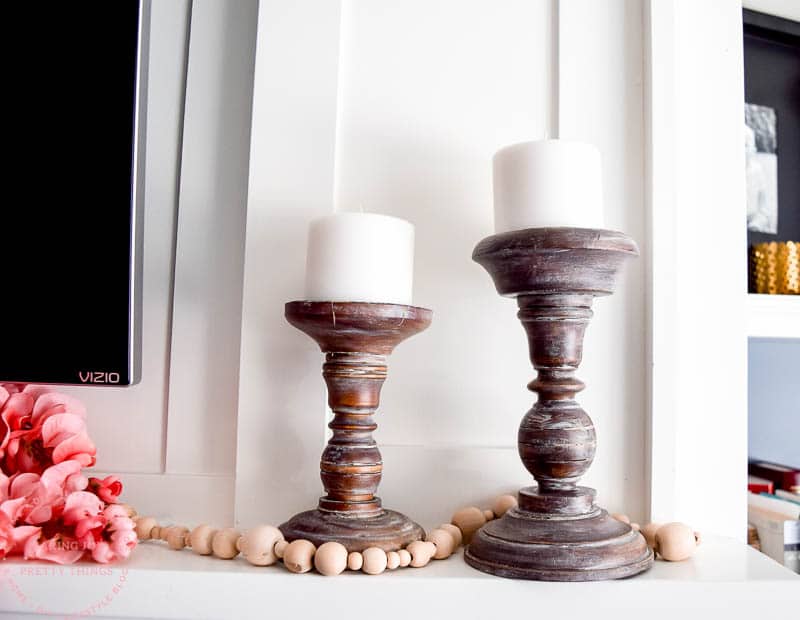 I love them because they're kinda messy and kinda imperfect. But, the wax really creates an aged and antique look that will fit so perfectly in her nursery.
They are already styled on her farmhouse shelves and ready for the big reveal NEXT WEEK!! I can't wait.
And, remember to stop back next week for the big farmhouse nursery reveal 🙂
Wishing you a joyful day!