How to Make Your Own Rustic String Art
I can't wait to show you how I made the cutest rustic string art heart using barn wood for our farmhouse nursery.  It adds rustic charm to her room!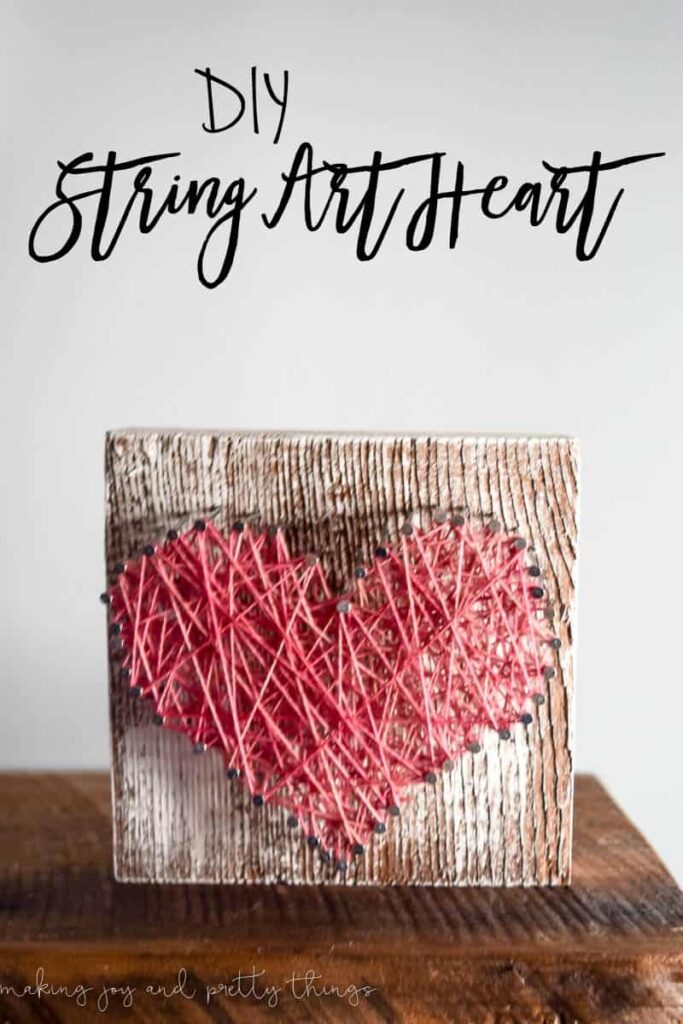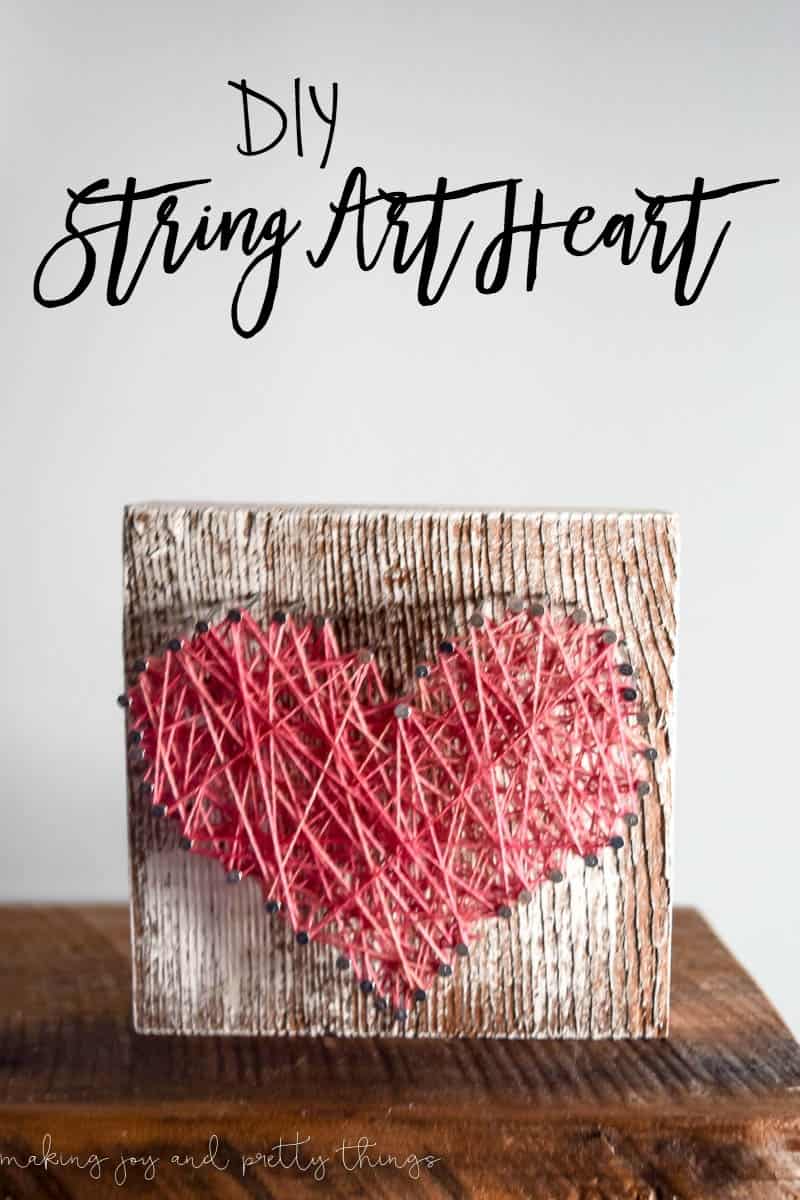 Even though we haven't made any big progress in the farmhouse nursery the past few weeks, I've been busy completing a couple of smaller projects.  It is, after all, the tiniest details in a room that I love designing the most.
I posted over the last few weeks about a few of these smaller projects including the DIY wood bead hearts and the DIY fabric flower garland.
I've honestly loved working on the little projects for her room.  While I adore all the bigger stuff we've done too (planked wall, dresser reno, closet wallpaper), it's the littler details that really make the space.
I had a small piece of barn wood leftover from when we made the farmhouse shelves this past summer.  And, a friend of mine had just done some cool string art that I myself was dying to try out.  When she said I could use her leftover nails and ombre pink thread, I knew just what I was going to make.
I mean, you can't beat a DIY project that quite literally cost me $0.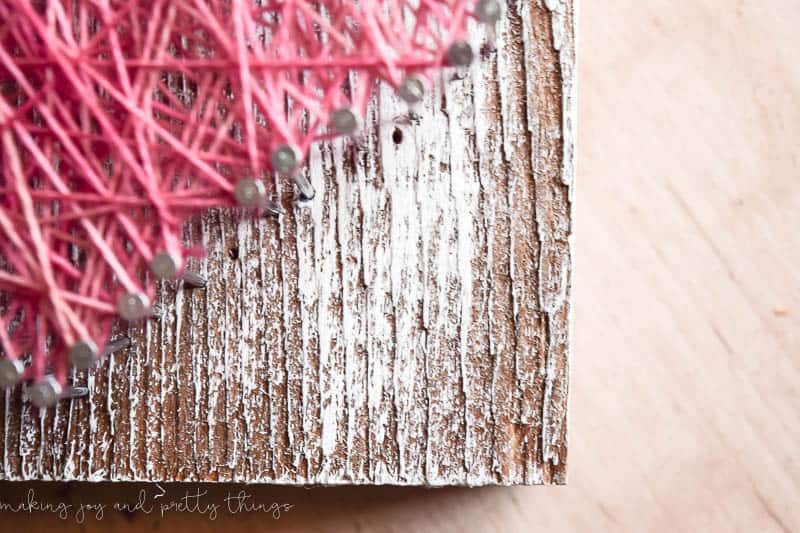 I completed the entire project the same day, including waiting for the paint to dry.  String art is not as difficult as I thought it would be and I'm SO happy with how the heart turned out.
The string art heart is either going to go on her farmhouse shelves or in the shadow box.  I love continuing the general trend in her room of "pink" and "rustic".  It's the perfect farmhouse girl's nursery!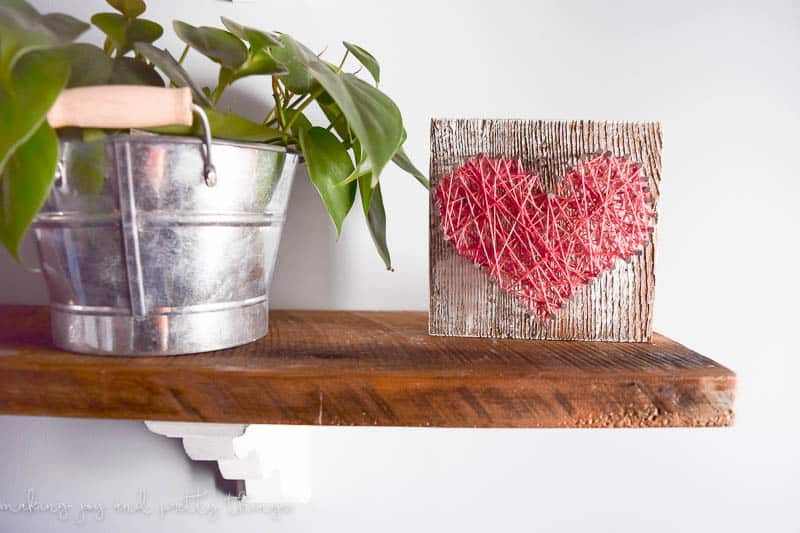 Wishing you a joyful day!