See how I used a $2 engineering print to create my own custom farmhouse style typography sign! It's the perfect addition to our modern farmhouse hallway and is full of farmhouse charm.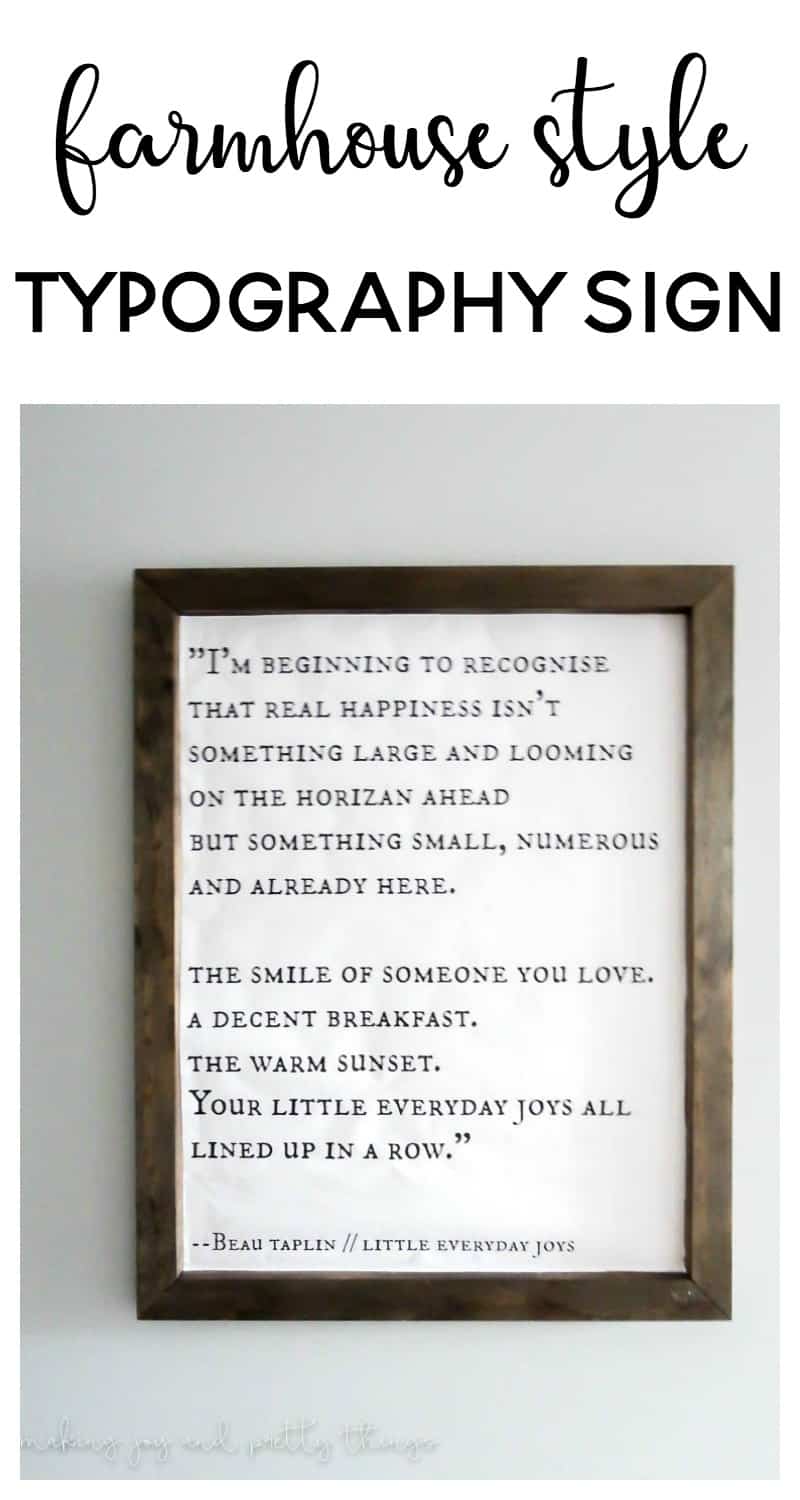 Hello again friends!
If you remember a few weeks ago I shared our plans for redoing (or really, redecorating) our hallway to a more modern farmhouse style. Well, unlike most projects we take on, this one is moving really quickly!
I have purchased everything we need for the space and it has all been delivered already! Now it's just putting it all together and sharing the reveal with you! Don't you love easy projects like this 🙂
The hallway design didn't really have a ton of DIY projects involved. Actually, it had just one DIY … and I'm sharing it today!
It's the perfect look I was going for in the hallway. Also, the PERFECT quote. Love love love love this quote.
Unfortunately due to some measuring error (cough TJ cough) the paper is a bit wrinkled. So, I have to get it reprinted. Booo!
But, I love the overall look. The print only cost me $2 and just a few additional dollars for the rest of the supplies. Talk about a budget friendly project!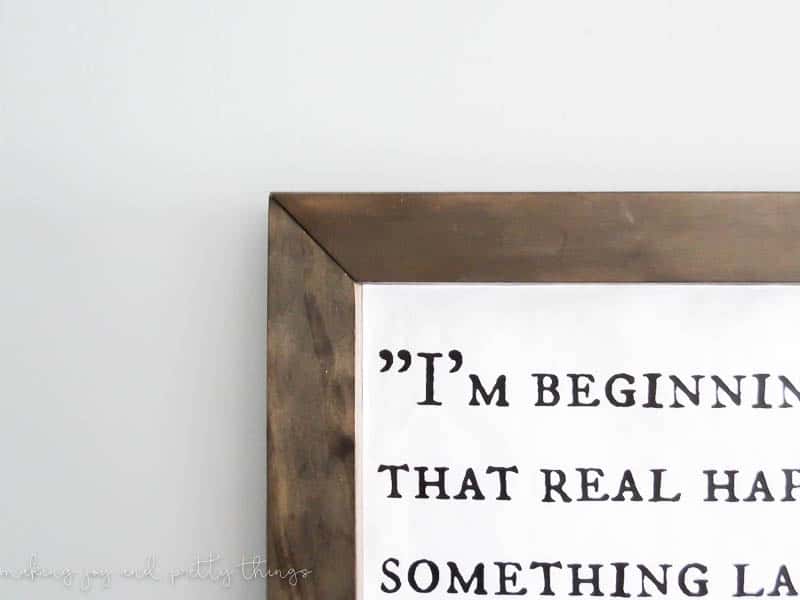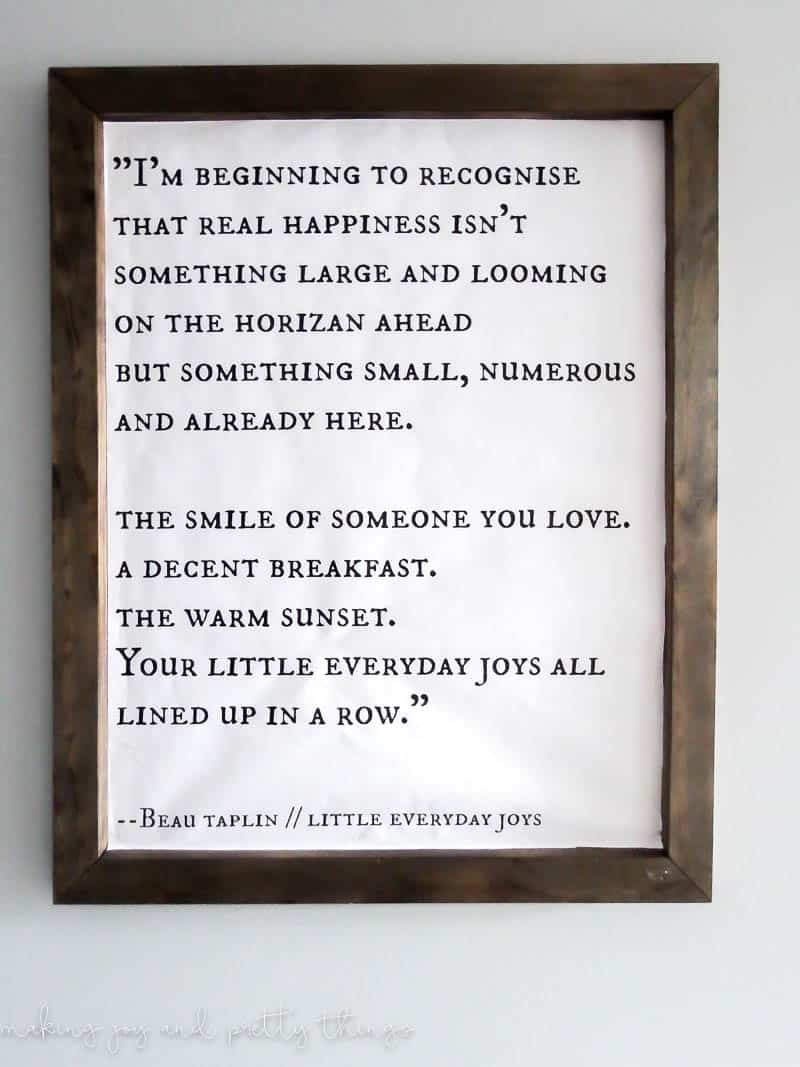 Wishing you a joyful day!