I'm back for another month of Create with me DIY challenge. This month, I used milk jars to make DIY hanging milk jars!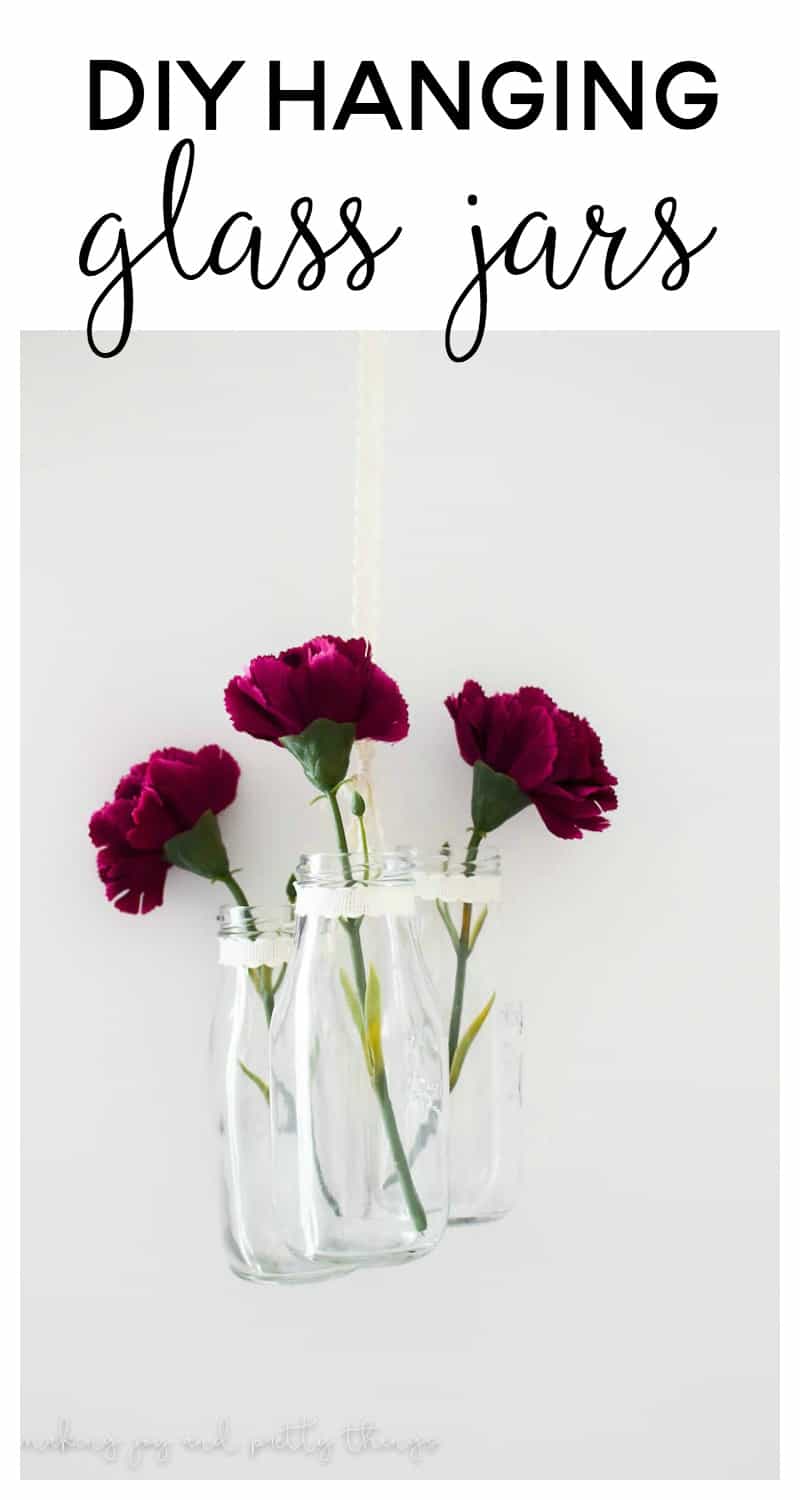 Hello, friends!
I'm excited to be back for another month of Create with me DIY challenge. You can catch up on past months here.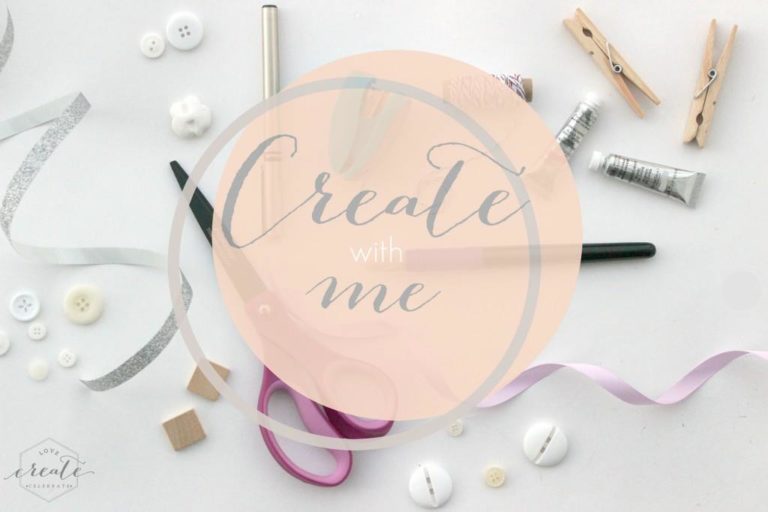 *This post contains affiliate links. Please see my full disclosure policy for more details*
Last month, you guys voted for us to make something using glass jars. That's speaking my DIY language! I have no shortage of glass jars of all kinds. I chose to use some little milk jars for this project.
First, I wrapped some pretty ribbon (similar) around each jar tightly and tied with a double knot. I'll probably use some glue to ensure the ribbon doesn't move. But, for now I'm sticking with the ole' double knot!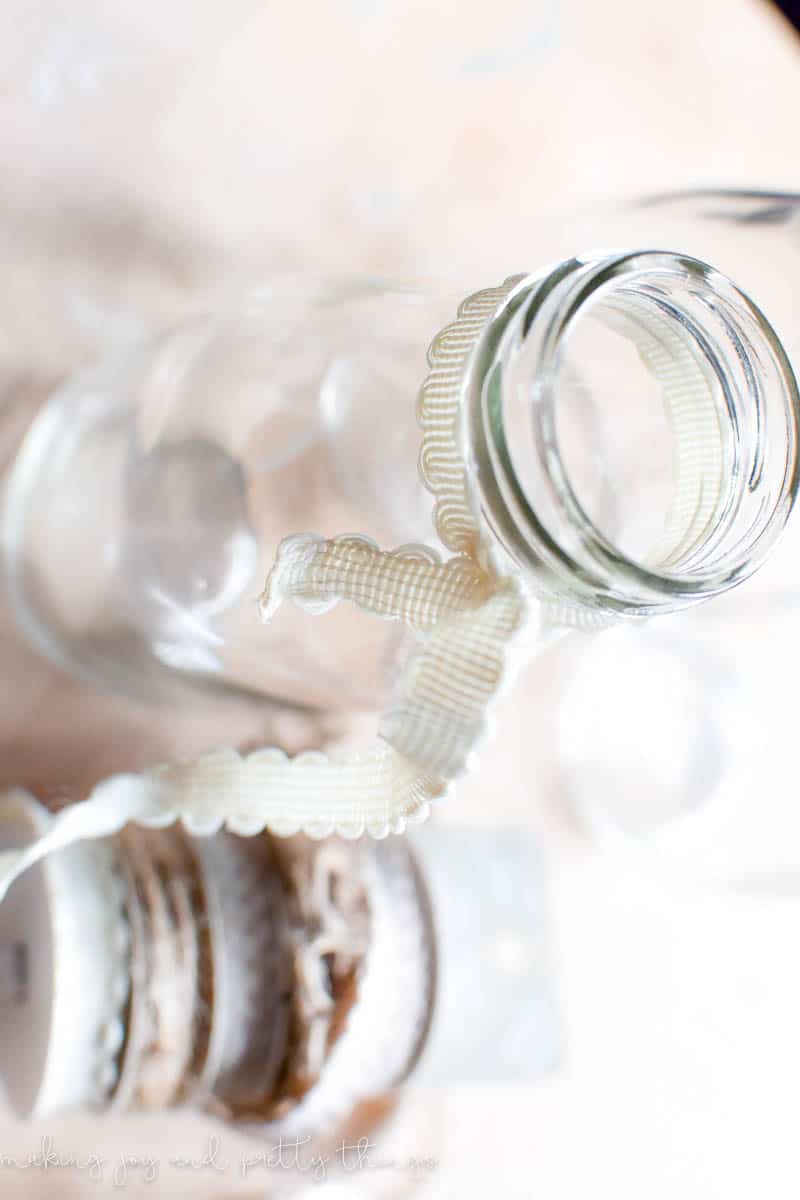 I left about 3 inches of ribbon hang from each mason jar after the double knot.
Once each milk jar had ribbon around it, I tied the extra piece hanging from each jar together in the center of the 3 jars.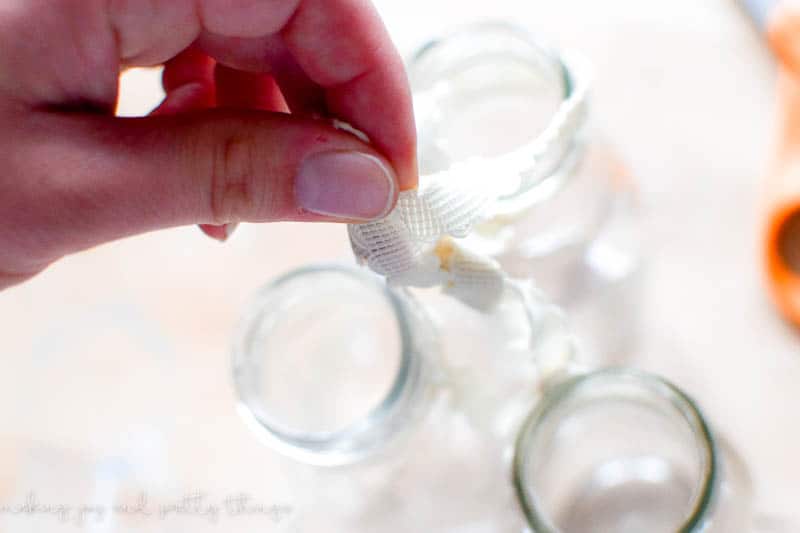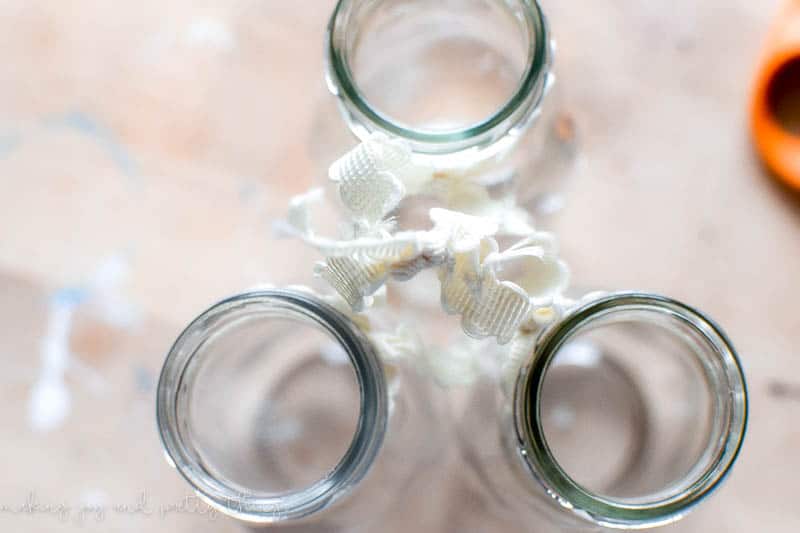 Once tied together, I took a new piece of ribbon and tied that to the center knot created by tying the 3 jars together.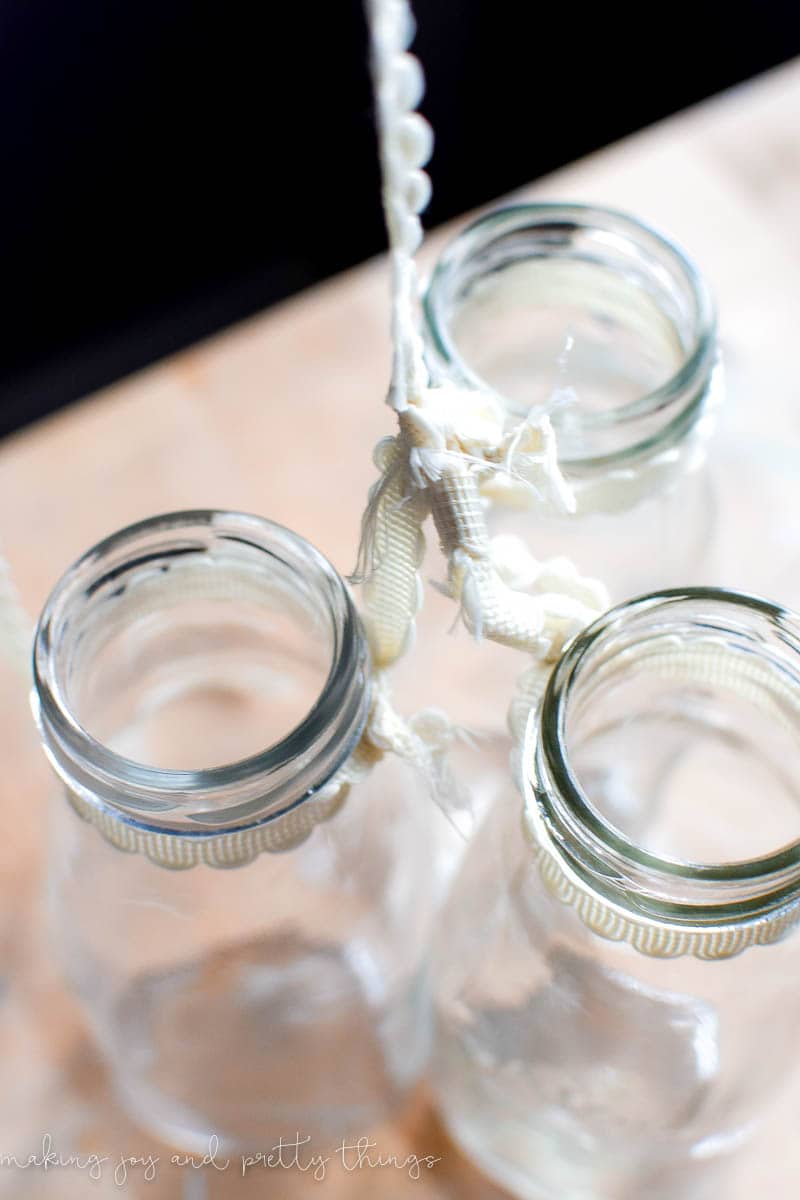 Last, I stuck some pretty flowers I picked up from IKEA into each jar and called it a day. I love the look of the single stems in each jar!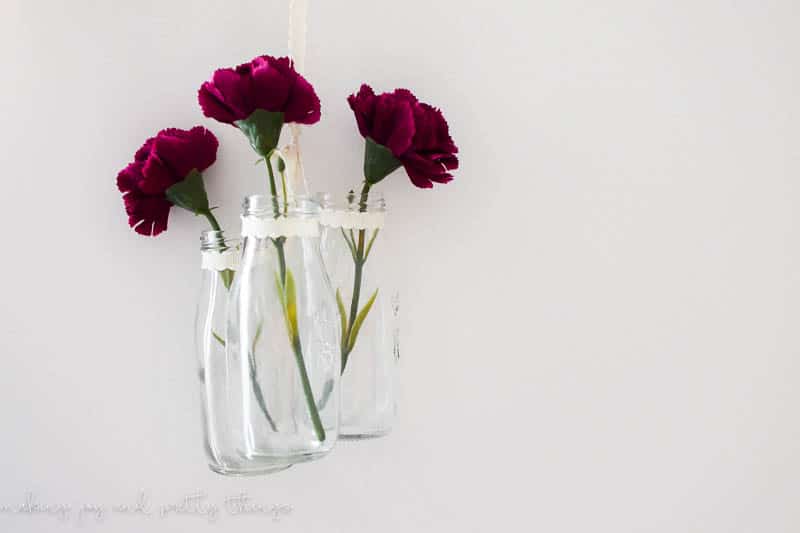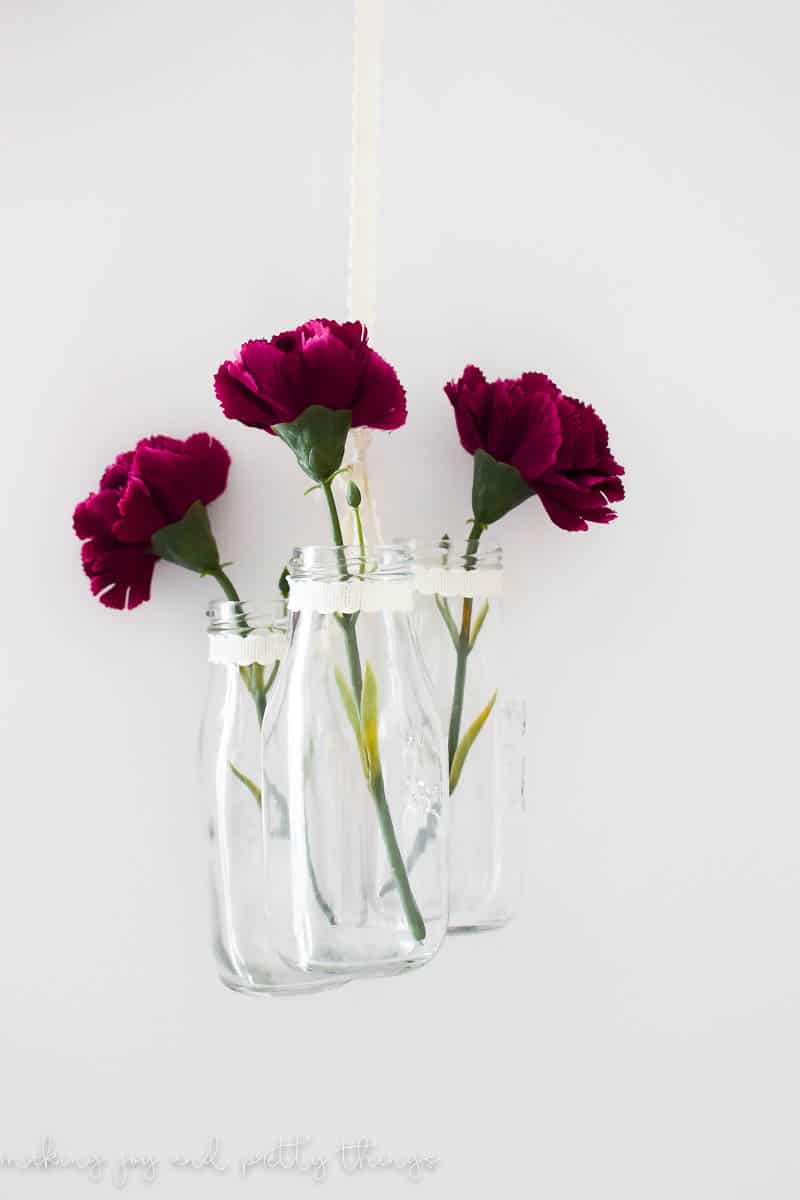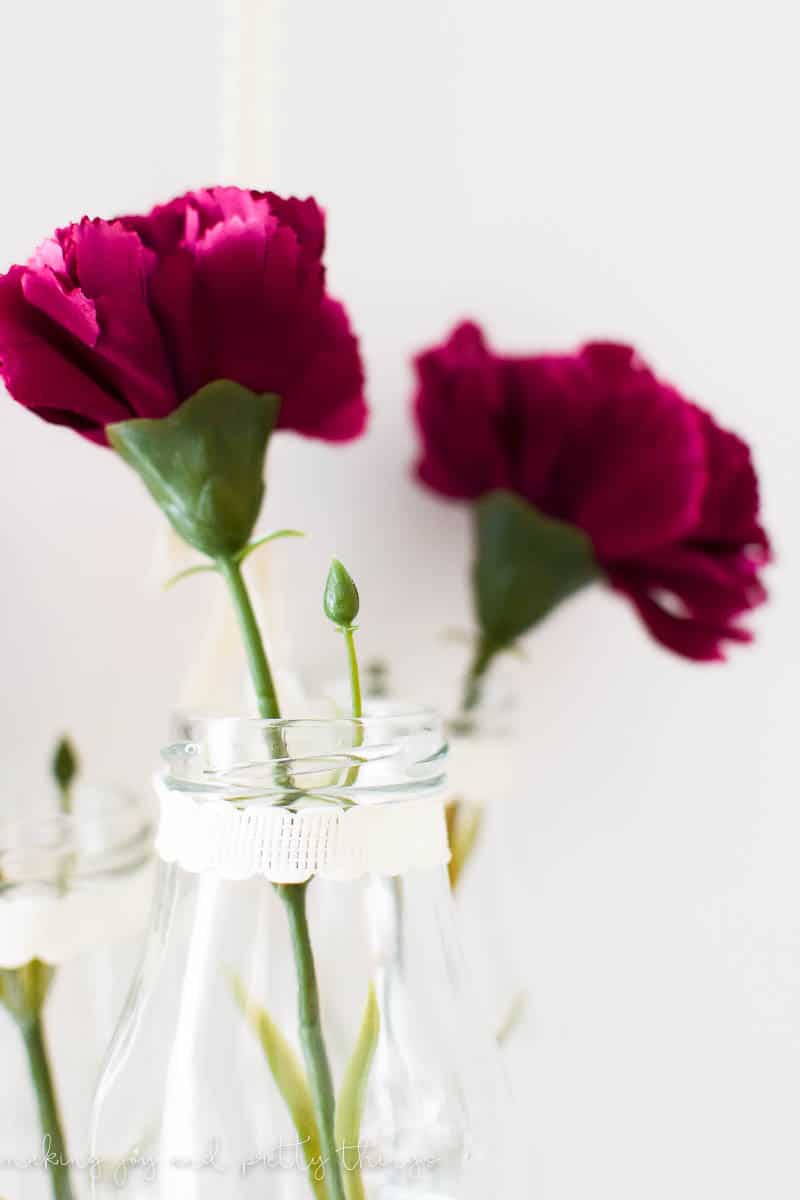 I haven't quite decided where I want to hang these pretty jars yet. Initially, I was thinking somewhere in our new master bedroom closet but I don't think I can find a place in there. Any ideas?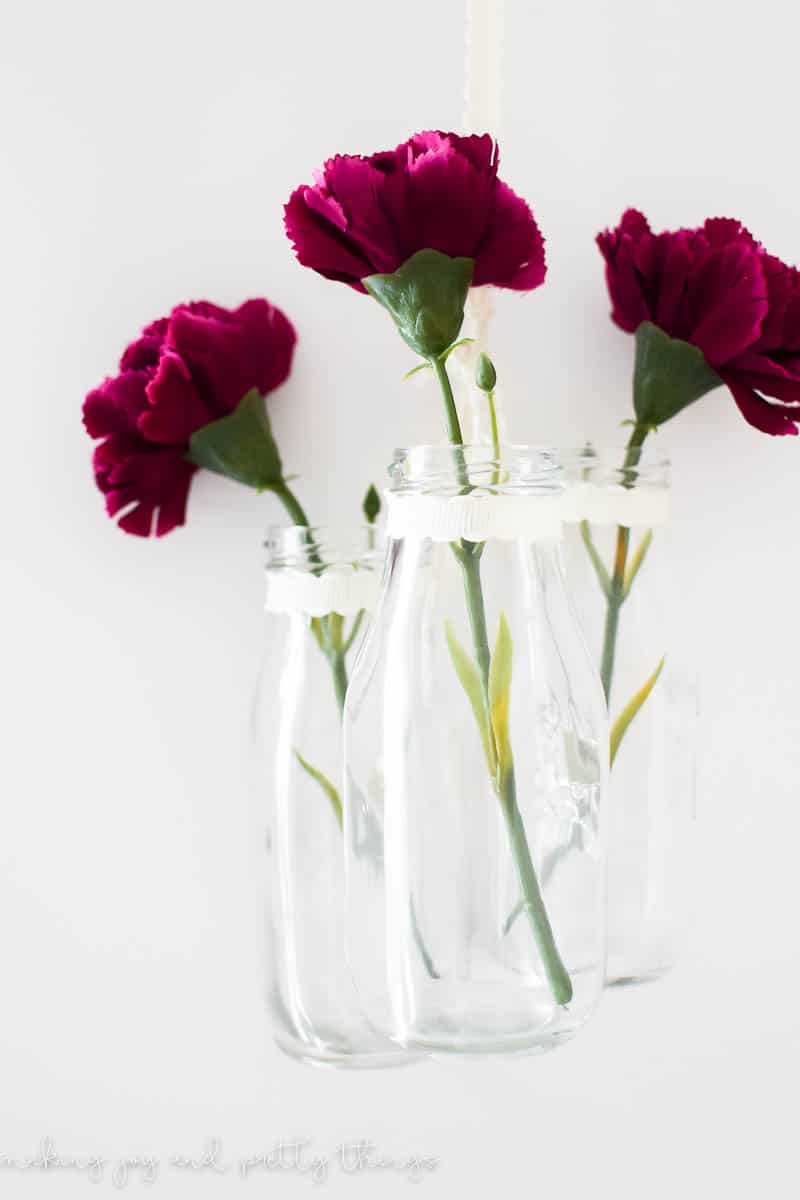 Well, that's all for this month's challenge!
Remember to vote on what product we should use next month!
Create your own user feedback survey
IF YOU CAN'T SEE SURVEY, CLICK HERE!
And, remember to check out what the other talented ladies came up with! Who doesn't have a few jars lying around for a fun DIY?!
Painted Glass Jar Vase via My Life from Home
DIY Stained Glass Look via Our Crafty Mom
Solar Mason Jar Lantern via North Country Nest
Bohemian Table Runner with Mason Jars via Knock it Off Kim
DIY Hanging Milk Jars via Making Joy and Pretty Things
Glass Laundry Detergent Dispensers via Little Bits of Home
Wishing you a joyful day!