Well hello again!
Welcome back for week 4 of the craziness that is the One Room Challenge. I can't believe it's been 4 weeks since we shared our design plan for our farmhouse industrial master bedroom closet.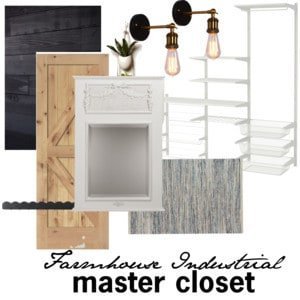 We actually made a lot of progress the first few weeks. From cleaning and painting to shiplapping and installing our IKEA Algot closet system, we were moving at light speed. You can catch up on past weeks here:
Well, we kinda hit a road block this past week. The road block of laziness and misery over being 41+ weeks pregnant. I'm honestly not sure that just my husband and myself can get everything done in the next two weeks.
But, I did get some shopping done. And, there's nothing better than retail therapy, right?!
The rug I ordered arrived earlier this week. To say I'm obsessed is an understatement. It's literally perfect. I asked everyone a few weeks ago which rug we should pick and you were SO helpful. I don't want to reveal which rug we picked just yet, but you may be able to tell from this sneak peak 😉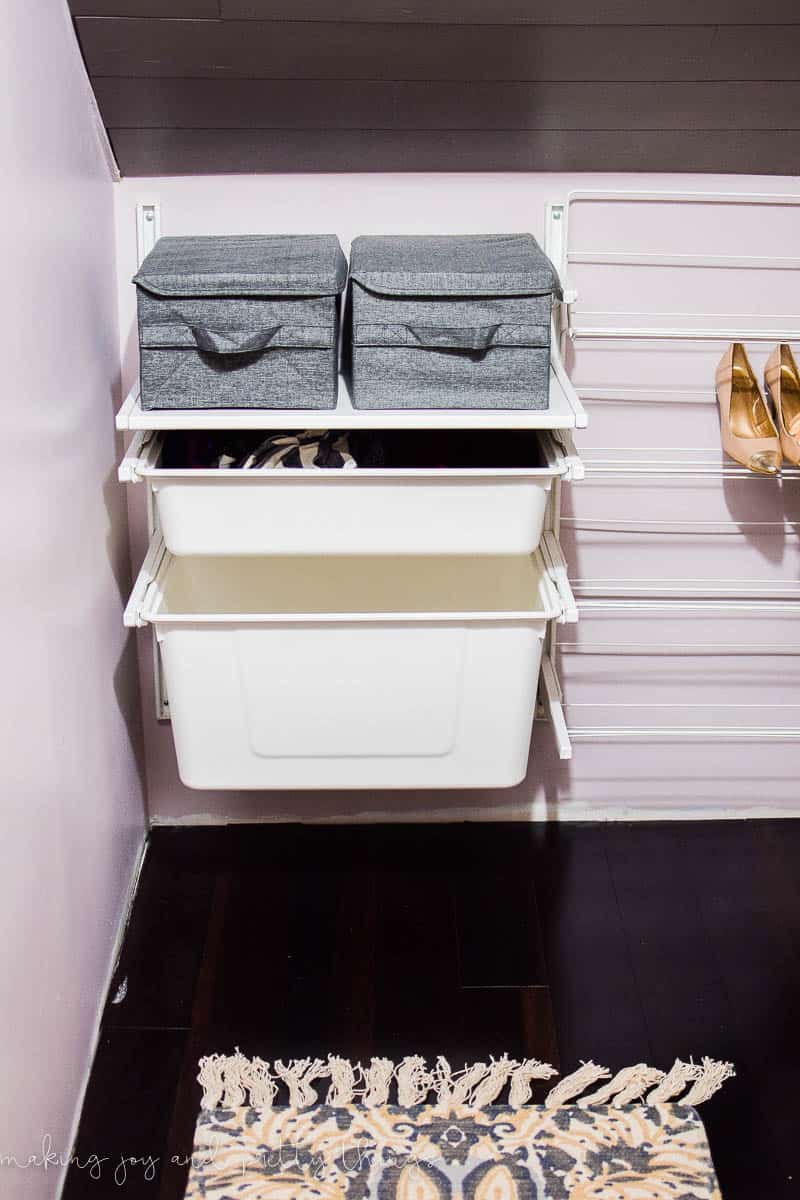 They also just put in a The Container Store close to us. I figured I'd stop in and see what they had as far as closet organization goes. I was blown away. SO many options and pretty budget friendly, too. I snagged a bunch of bins that fit perfectly in our IKEA Algot closet system.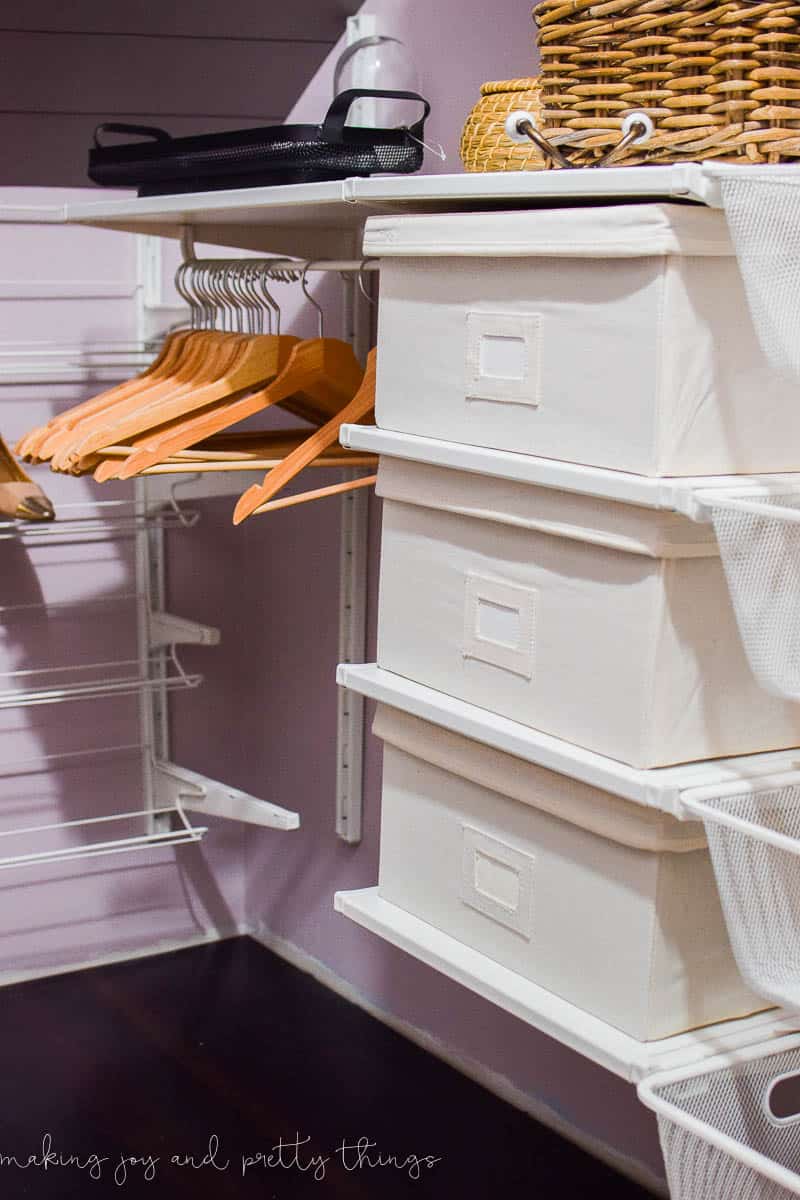 I also took a kidless trip to IKEA (basically living the dream over here) and Hobby Lobby. In what has to be a record, I only spent $19 at Hobby Lobby. They are my go to store for switch plate covers and hooks. I got both of those plus a cool industrial black tray that fits perfectly on the shelves.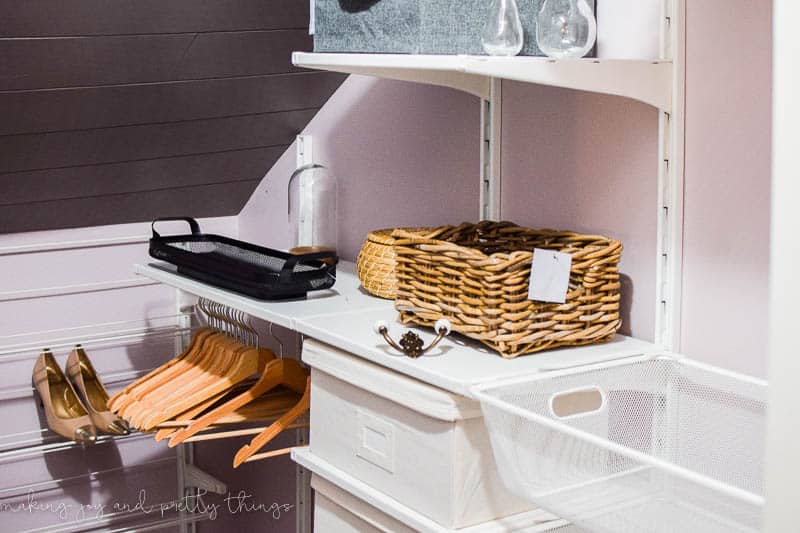 Ahh I can't say enough about these bins from The Container Store!!!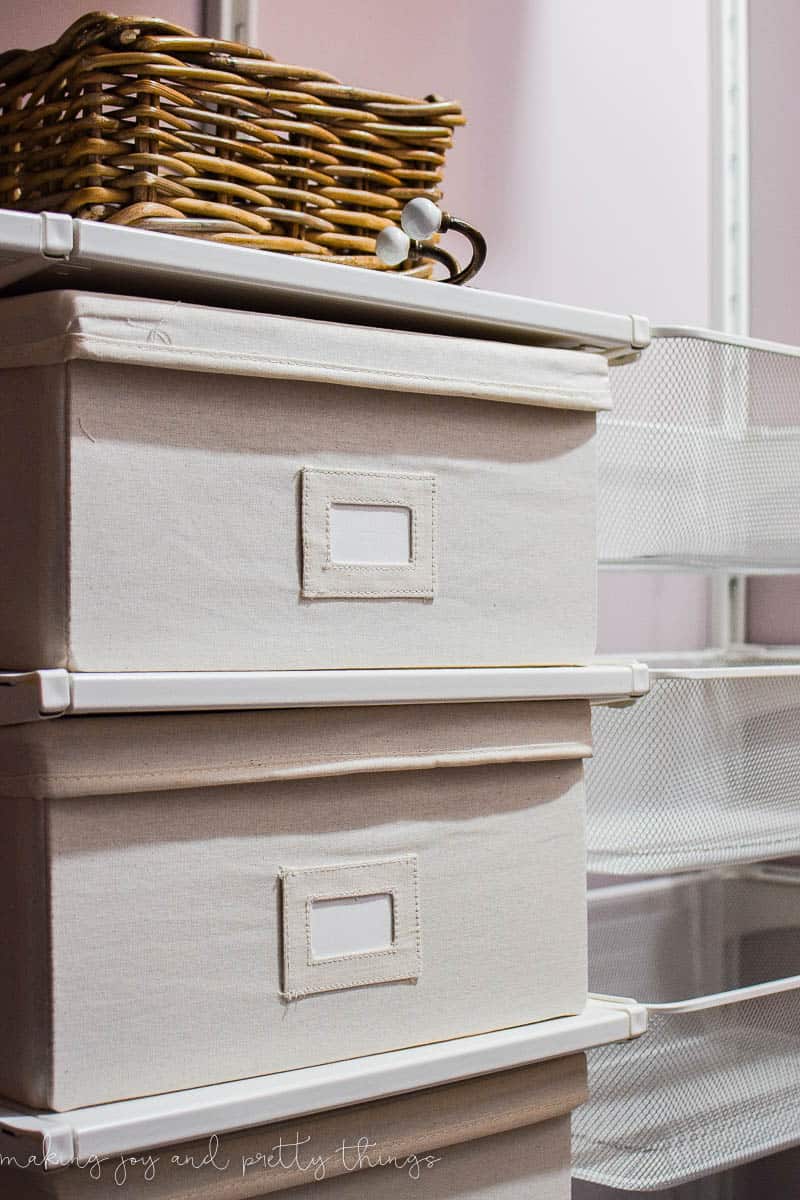 Well, that's all we got done this week. I can't cross anything off our list except choosing a rug!
To make matters worse, baby watch 2017 is ending this Friday when I'm being induced! I'm not quite sure what we were thinking getting ourselves into this craziness. Send help!! Seriously, we need help 😉
– Clean out all the garbage
– Paint the walls and ceiling
– Add a shiplap feature wall to the sloped ceiling
– Design and install custom framing around the shiplap
– Design and install a custom closet system that works with the sloped ceiling
– Finish baseboards
– Find a rug
– Design and DIY an industrial lighting feature
– Add some character with DIY planters
– DIY a scalloped towel rack
– DIY a trumeau mirror (or something similar) clean up antique mirror
– Find and refinish an antique door or now cover the gross door with something DIY?
Remember to hop over to Calling it Home to see some crazy room transformations in progress!
Wishing you a joyful day!