6 Fun and Unique Uses of Wallpaper in Your Home
I've found 6 unique uses of wallpaper in your home! Wallpaper is all the rage these days. Even if you don't want to wallpaper a whole room.
Hello again! I'm here to share 6 uses of wallpaper that are not only unique but you will have lots of fun with these ideas in your own home.
I thought I'd take a bit of a break from the whole farmhouse nursery plans to talk about my newest obsession: coldstone ice cream wallpaper.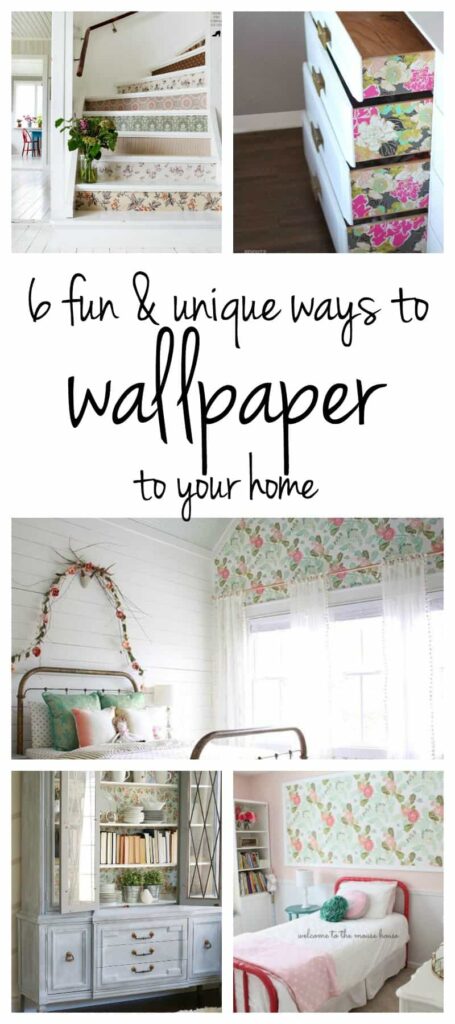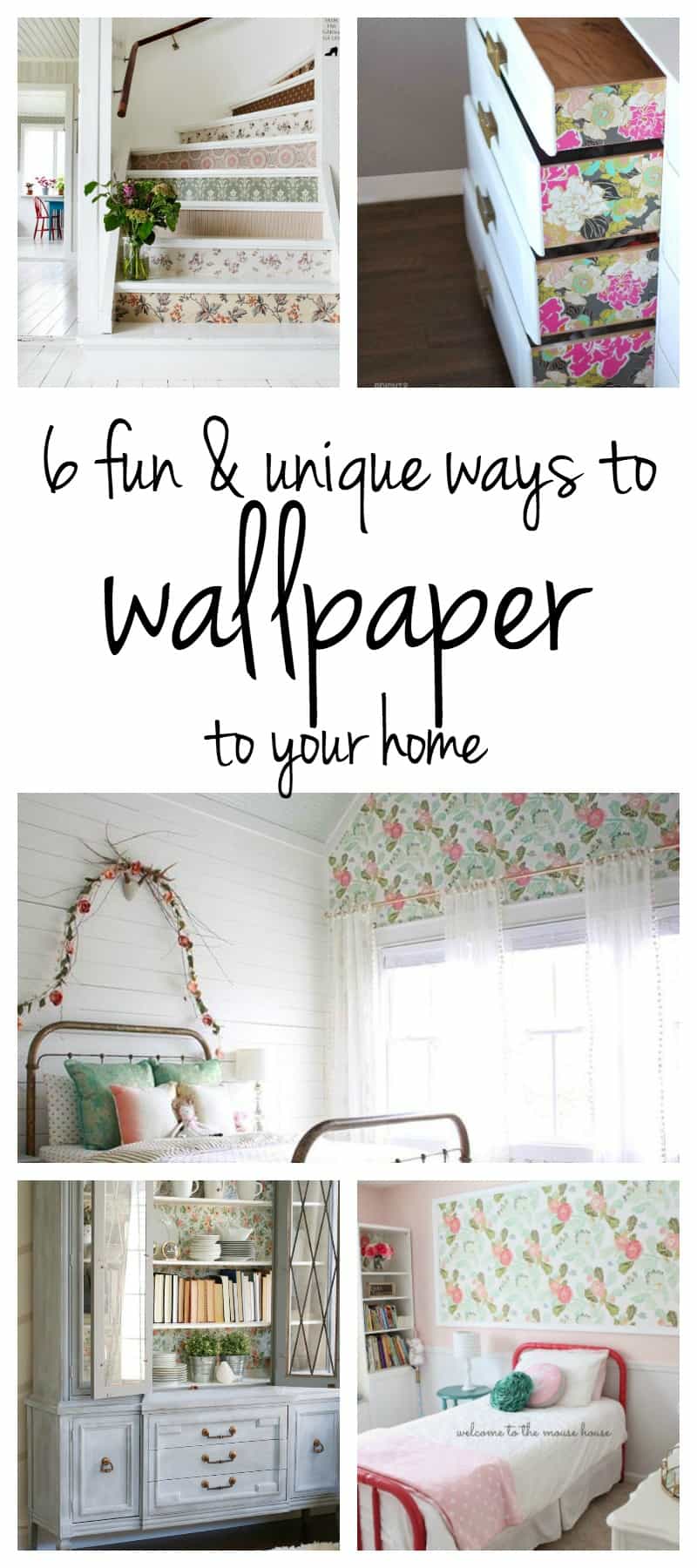 And I'm not talking about your grandma's wallpaper. Because we all remember that. No, thankfully that trend died in the 90s.
Choosing a Wallpaper to Use
I'm talking about the bright, colorful modern wallpaper that is SO trendy right now. I picked this wallpaper for Evie's nursery and I am in loooove.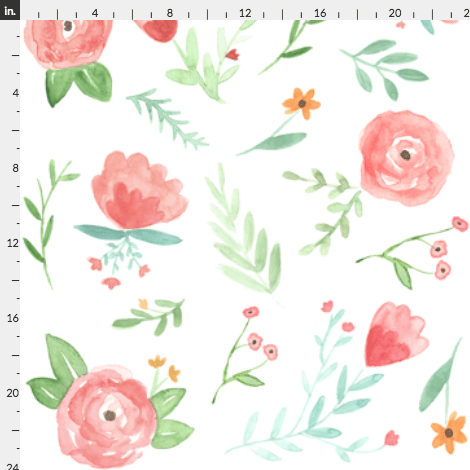 You don't have to go the floral wallpaper route though. This was one of my favorite One Room Challenge reveals because I can't get enough of this wallpaper!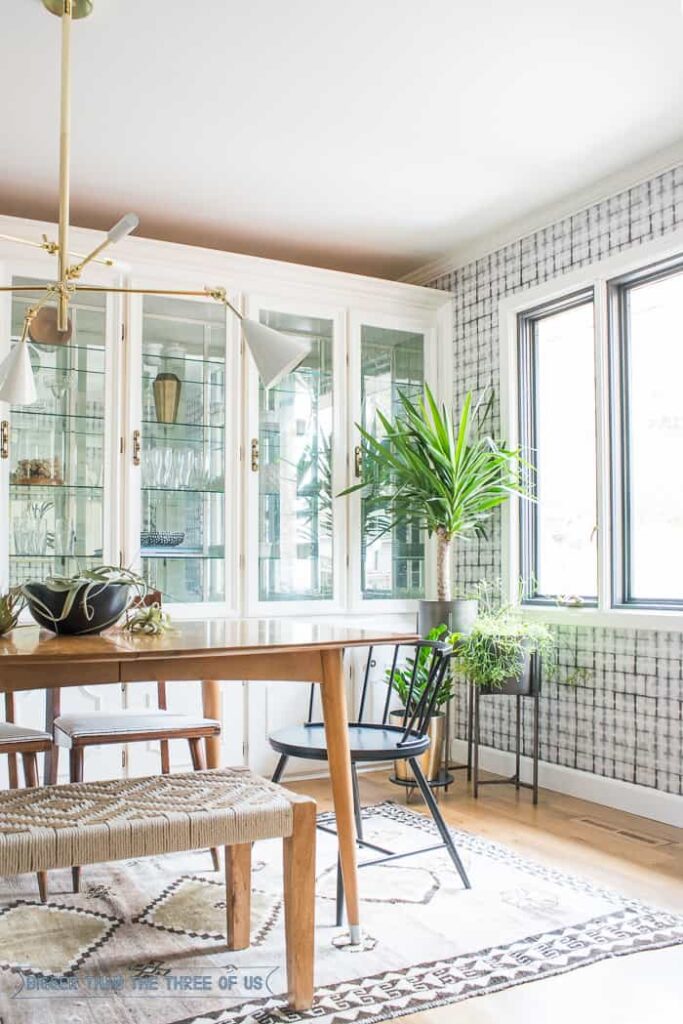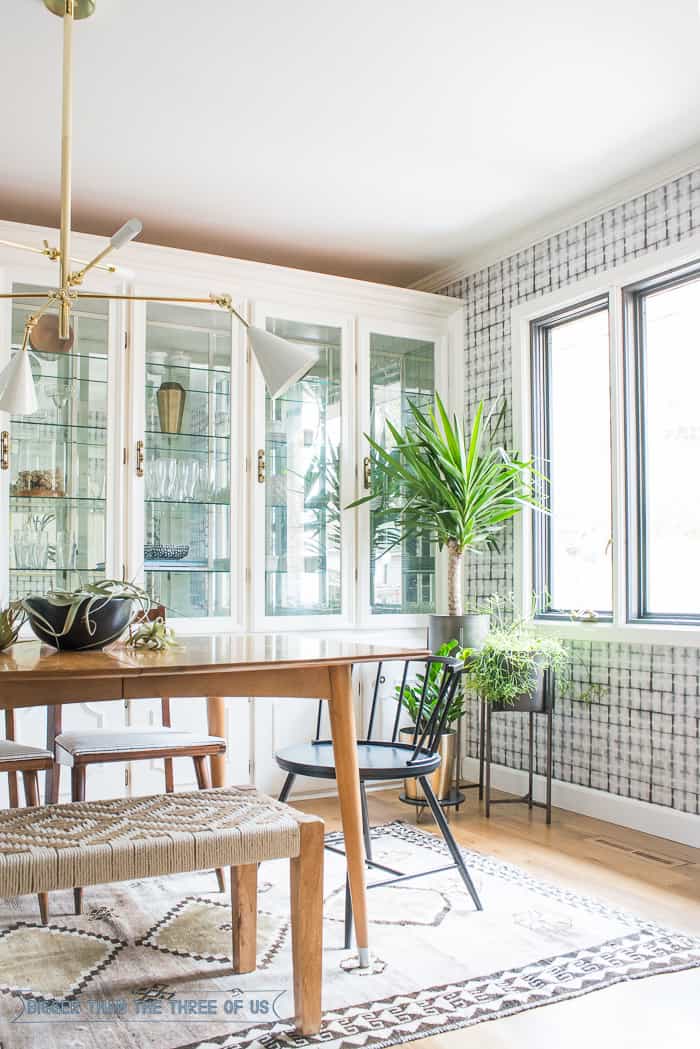 Still not sold on wallpaper??
Okay, I get it. I mean how long will the trend last? Will you spend hours peeling it off in 5 years because it's gone out of style again?
Uses of Wallpaper that are Different
So, instead of using wallpaper in an entire room or along an entire wall, why not try wallpaper in a different way? I've rounded up 6 fun and unique ways to use wallpaper in your home.
You get to use the fun patterns without fear of them going out of style 🙂 Or, if it does, you won't be stuck with a giant room of it!
Framing is a Great Use of Wallpaper
I think this is SUCH a neat idea. Don't you? The wallpaper becomes a focal point in any room and can easily be changed or swapped out for a new pattern.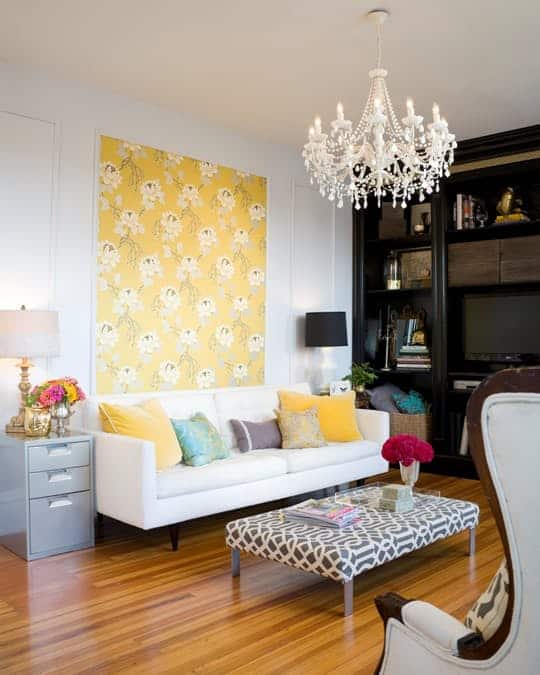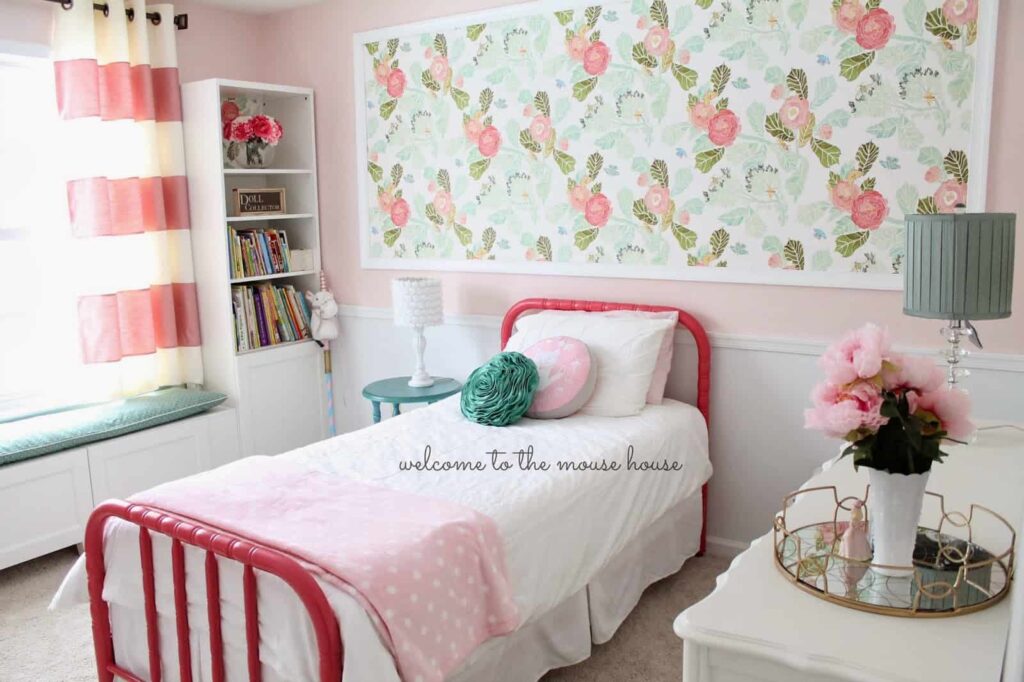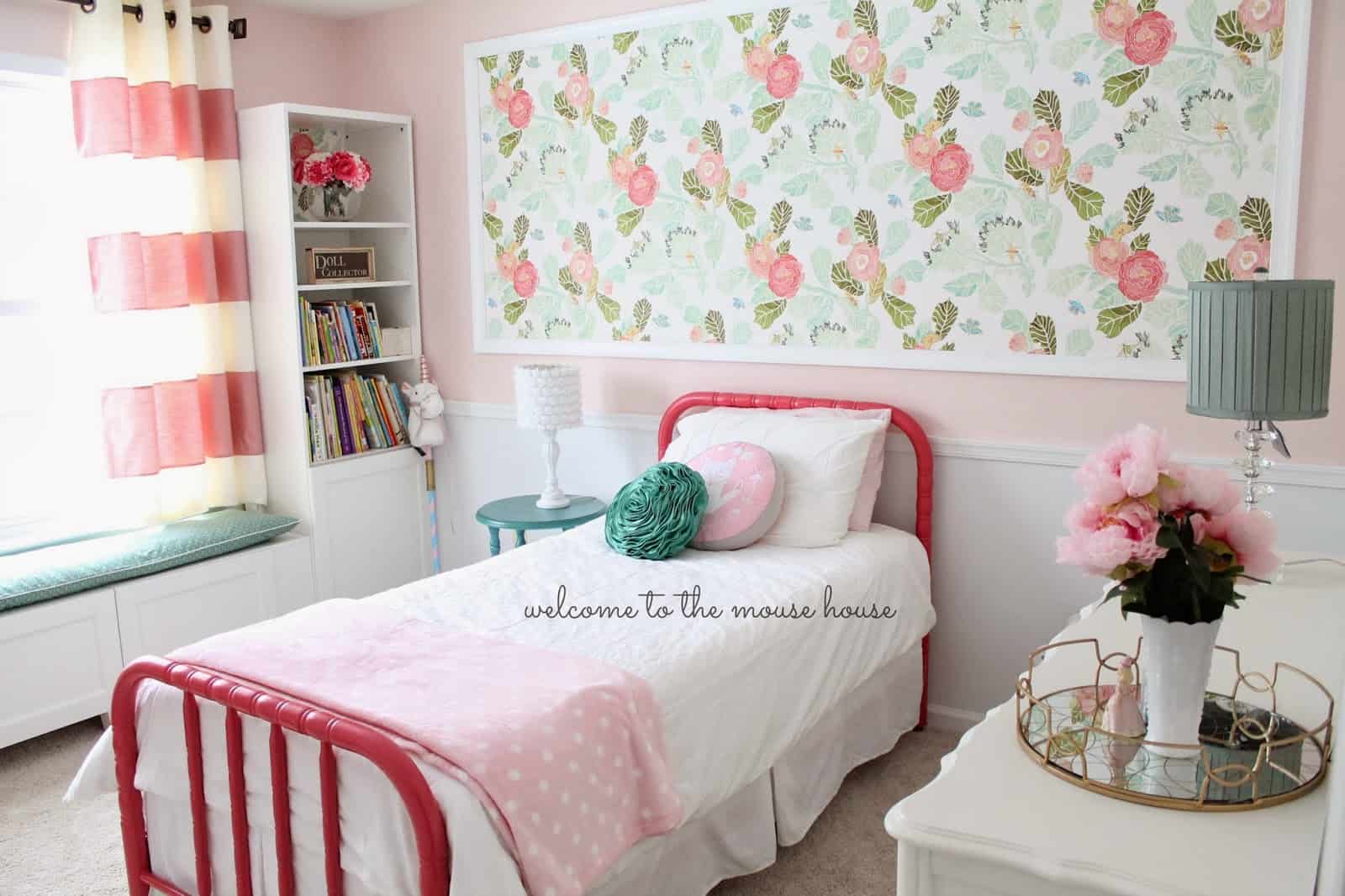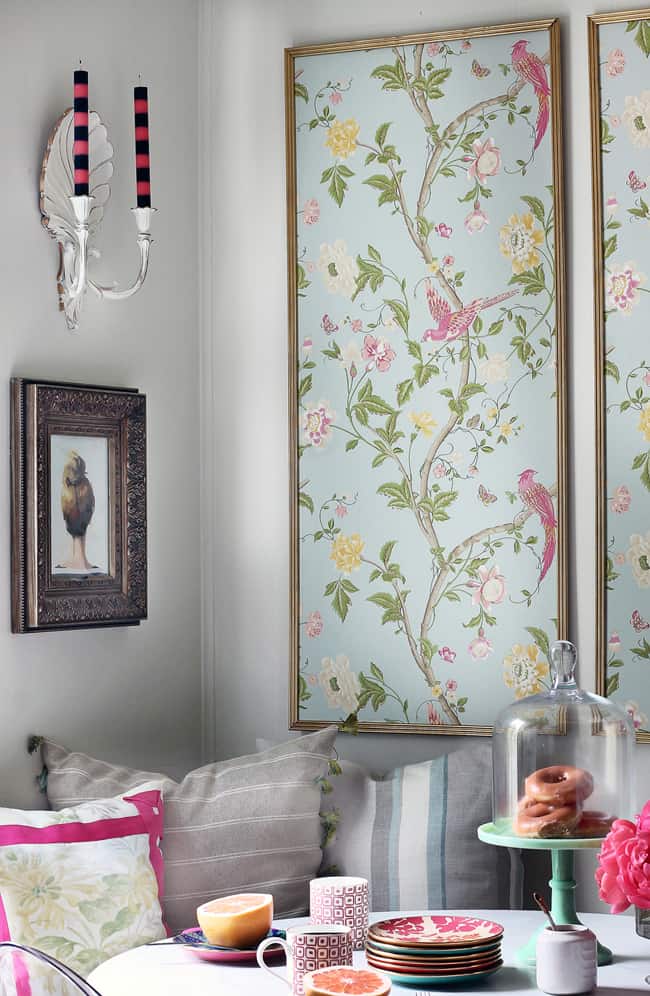 Using Wallpaper on a Ceiling!
Why not make the focal point of the room the ceiling!? I never would have thought to wallpaper a ceiling until I saw these examples.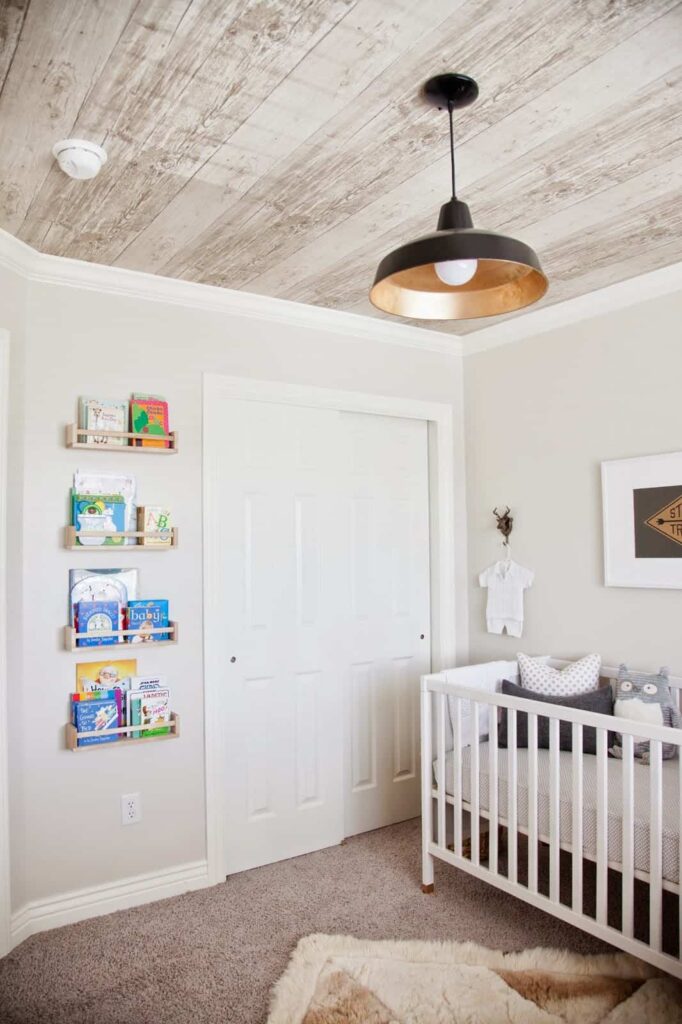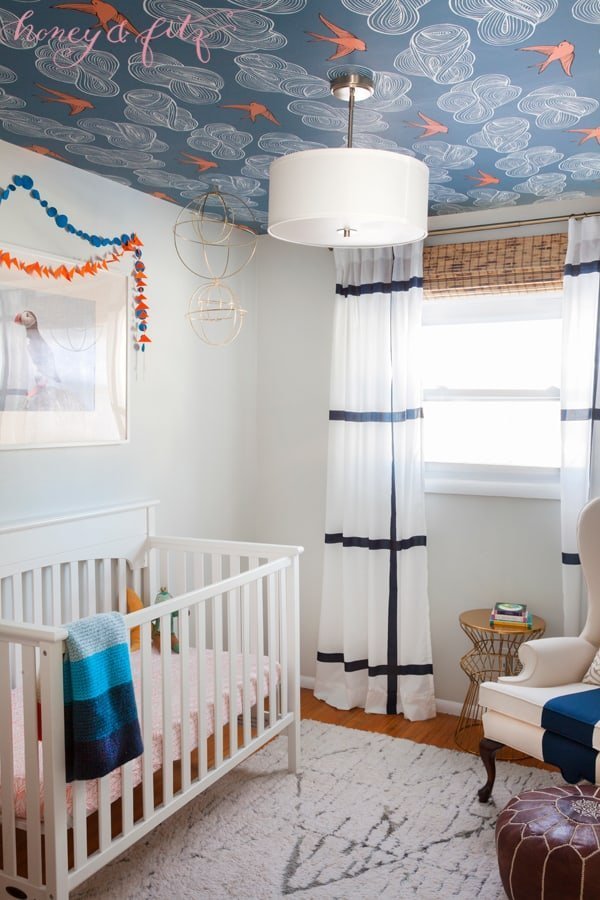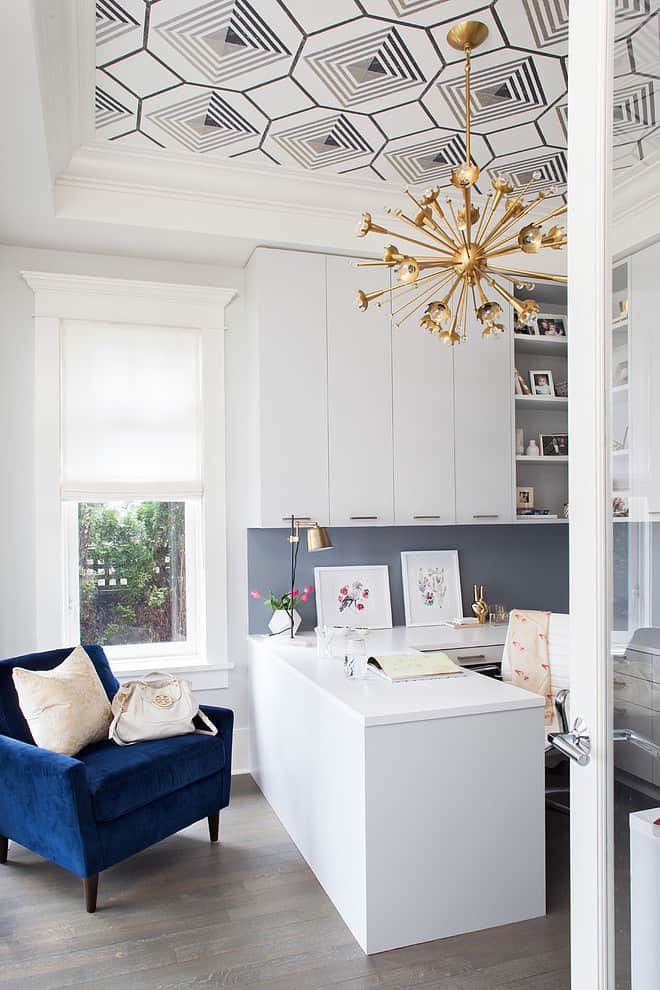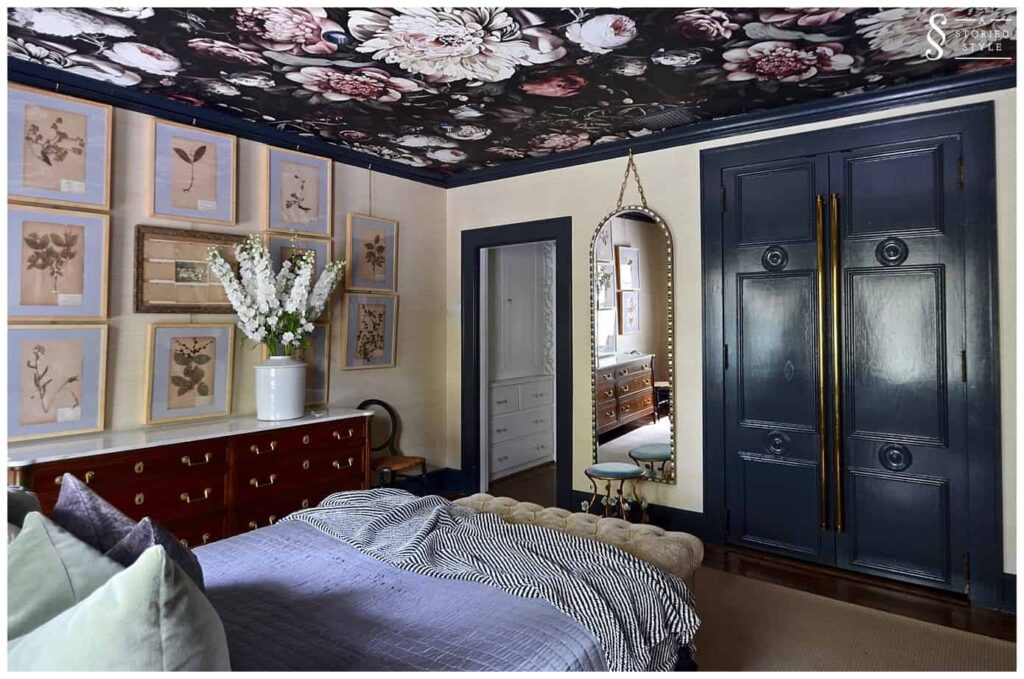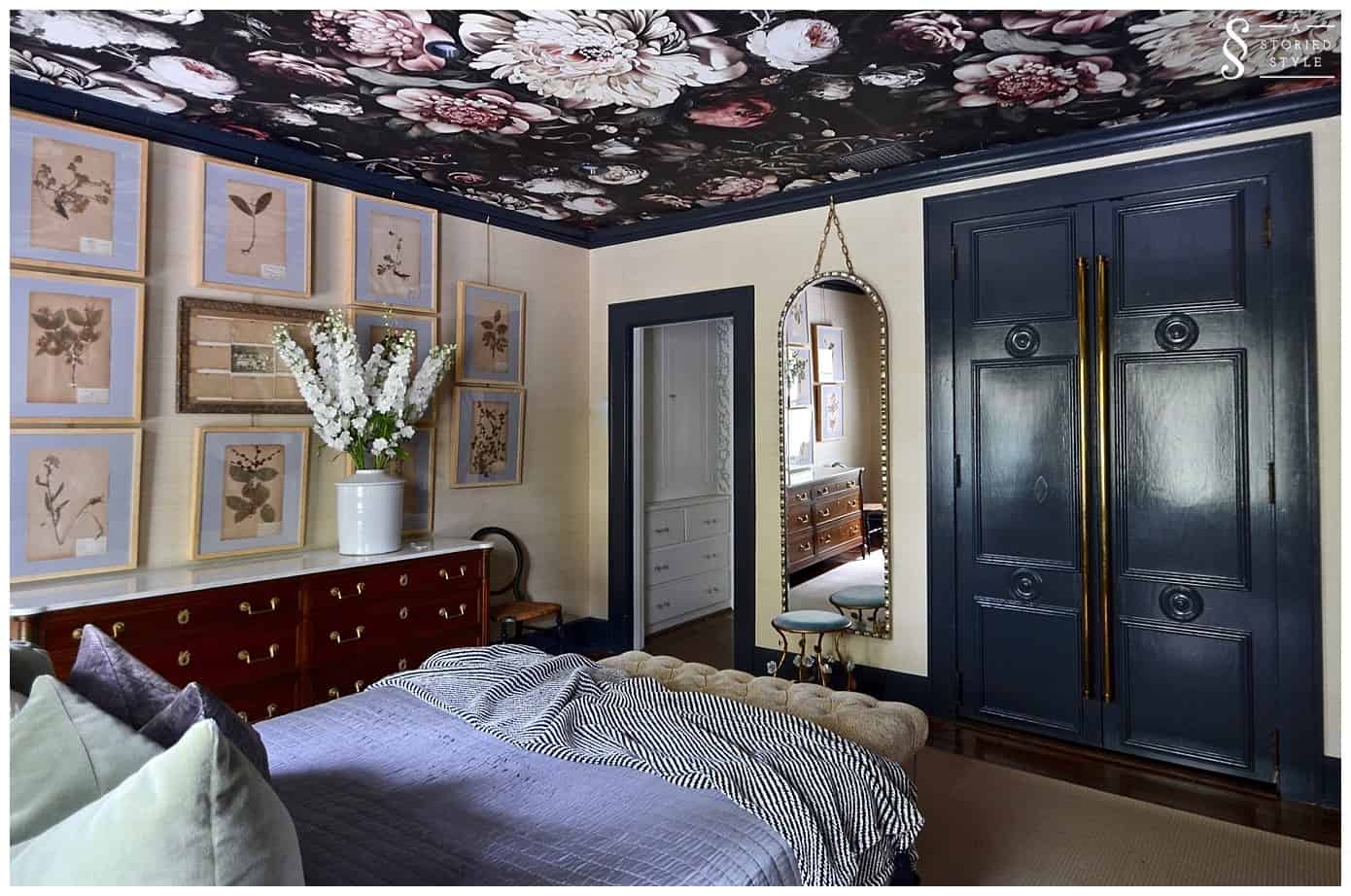 Use Wallpaper to Create an Accent Wall!
Okay, so you don't want to wallpaper an entire room. What about a little accent wall?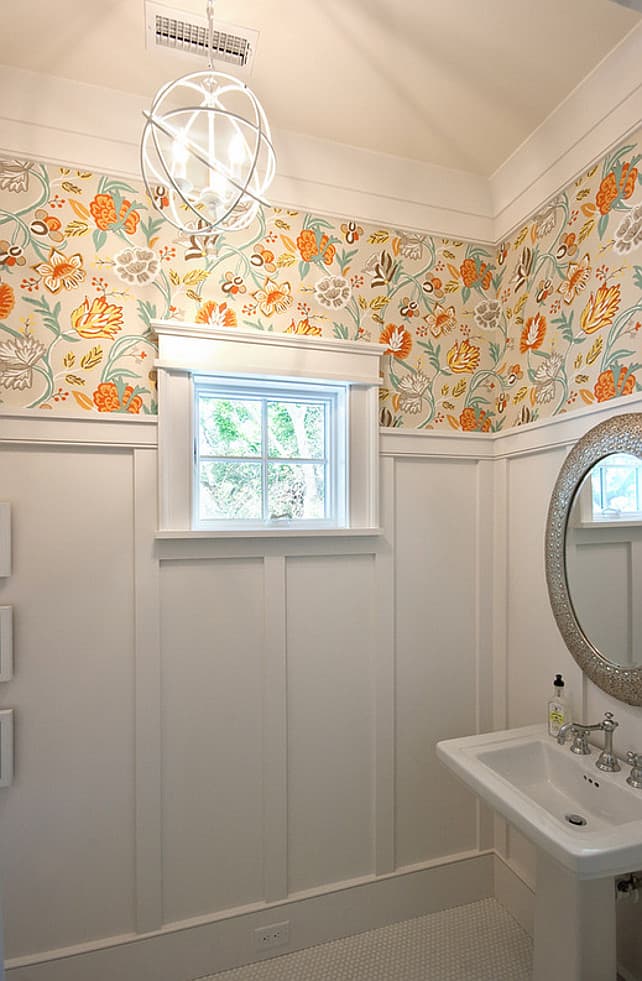 Stair Risers are Just One of Many Uses of Wallpaper
This may be my favorite idea yet! How unique!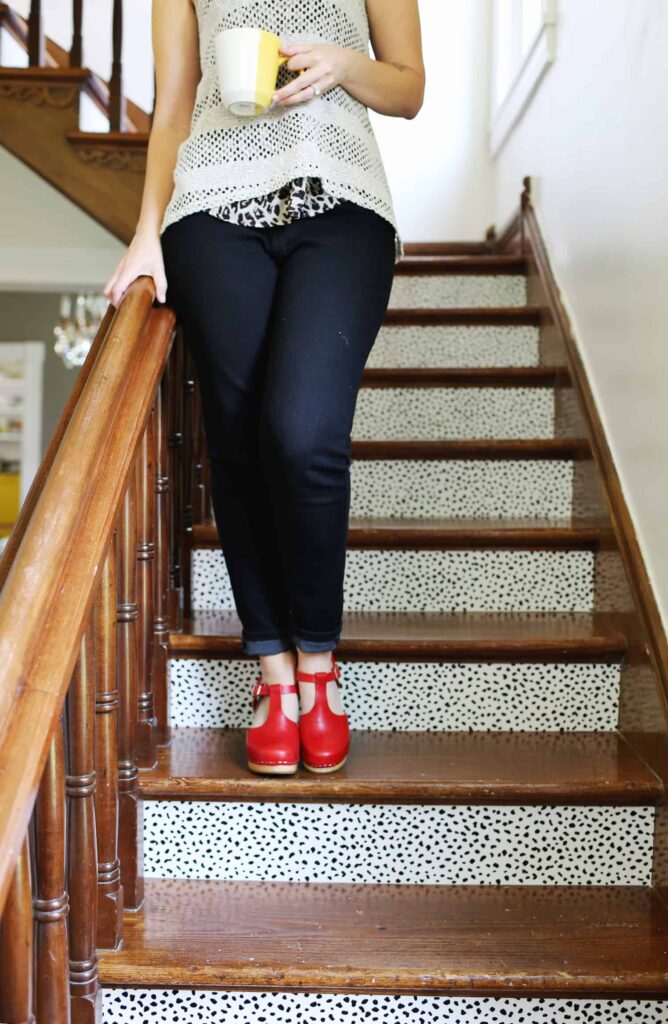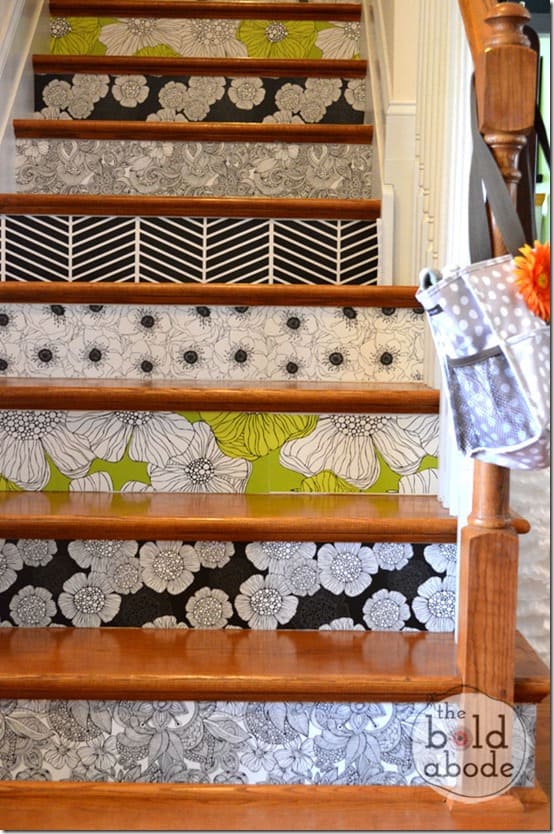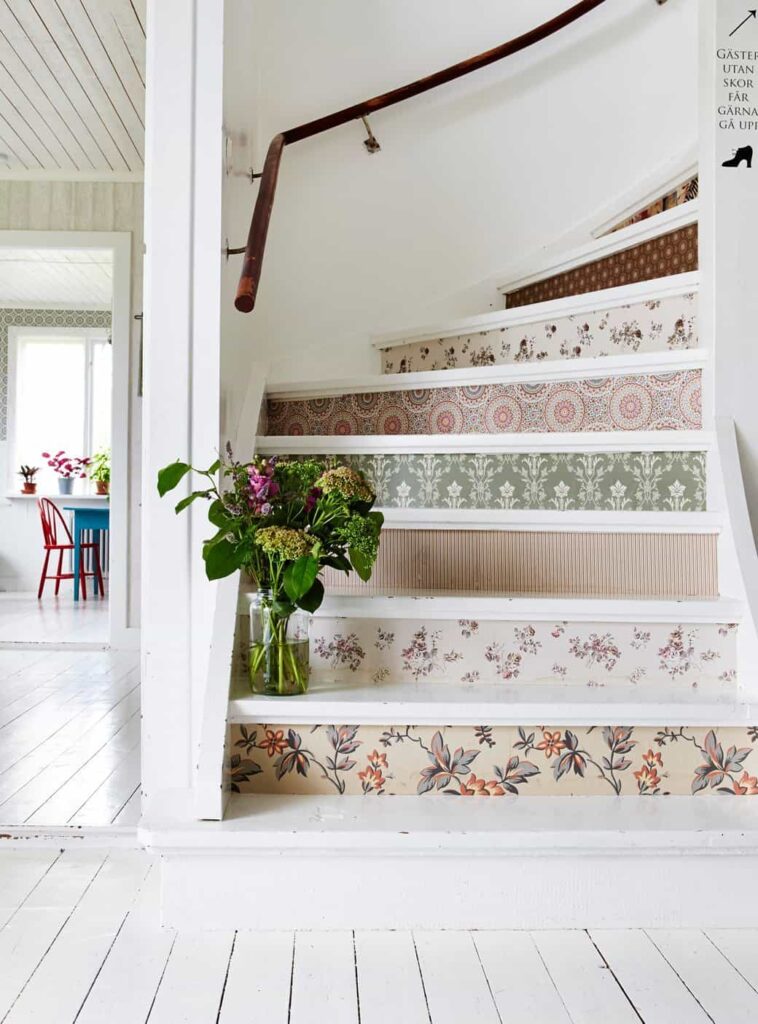 Drawer Sides Make Amazing Use of Wallpaper
Give your dresser a kick of color and pattern … why not?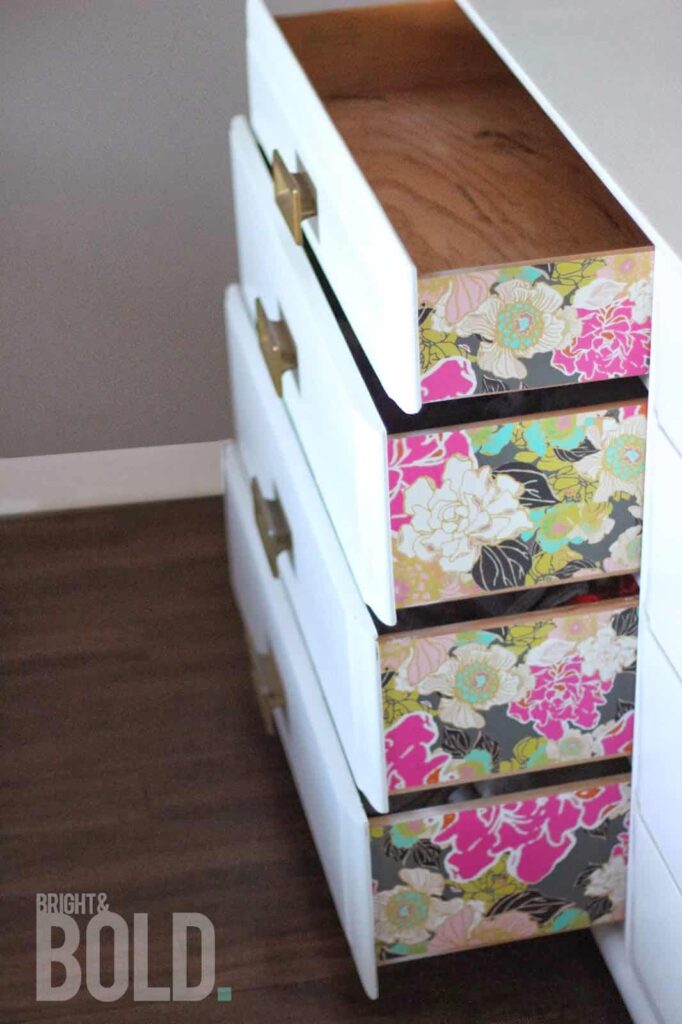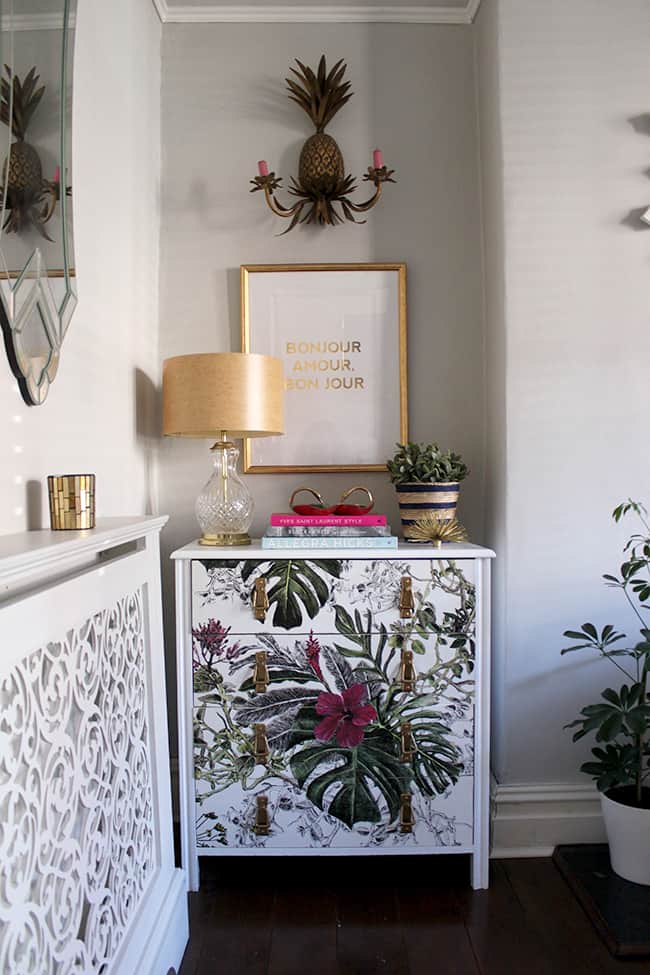 Update your bookcase with Wallpaper!
Give your hutch or bookcase new life. This would be so easy to do and really make a huge statement!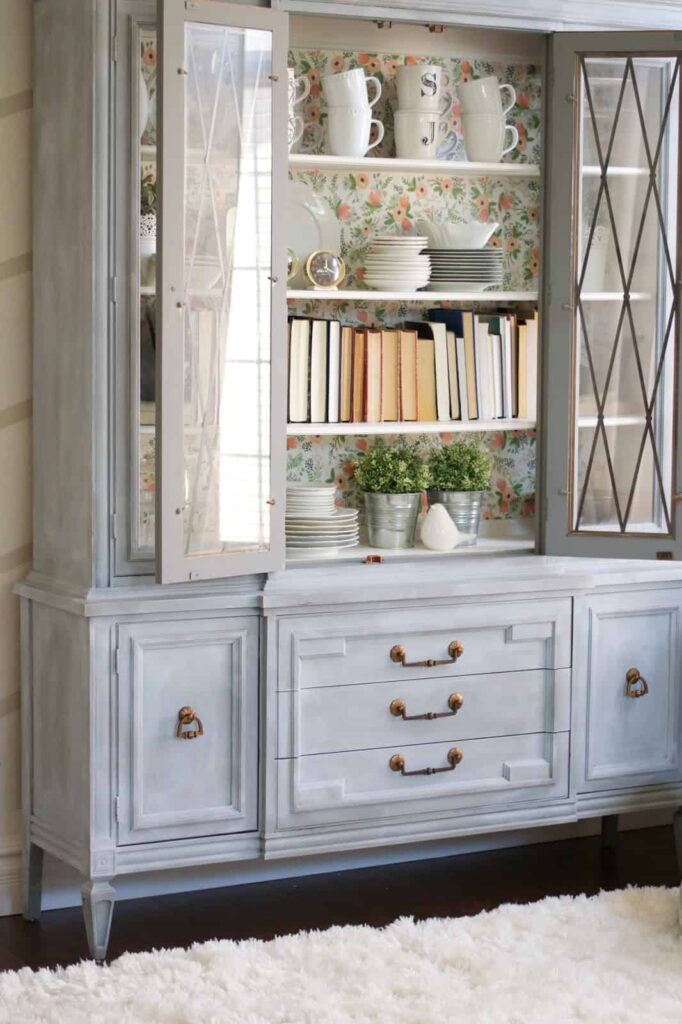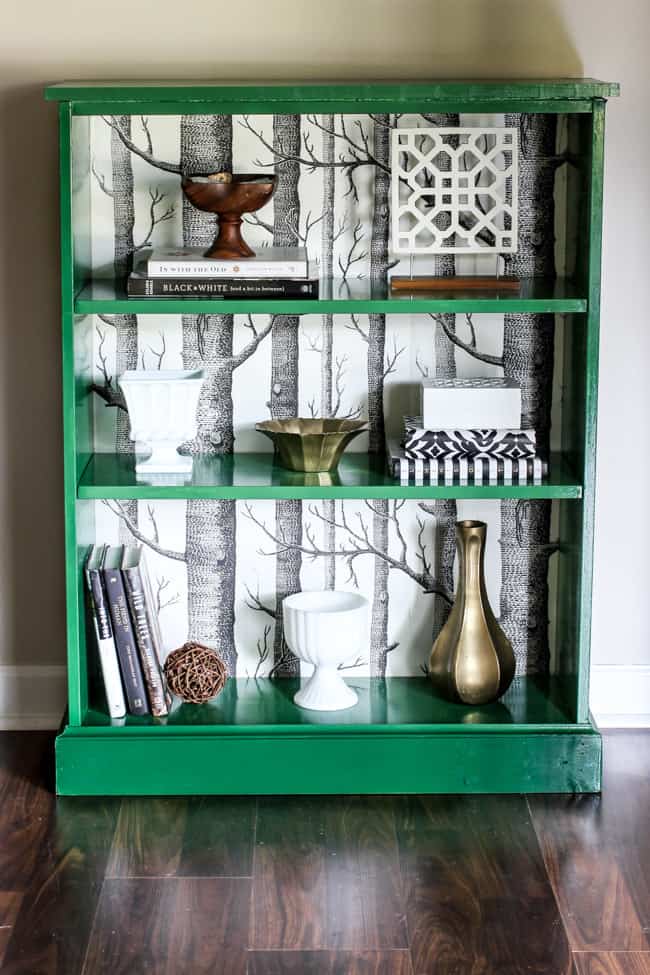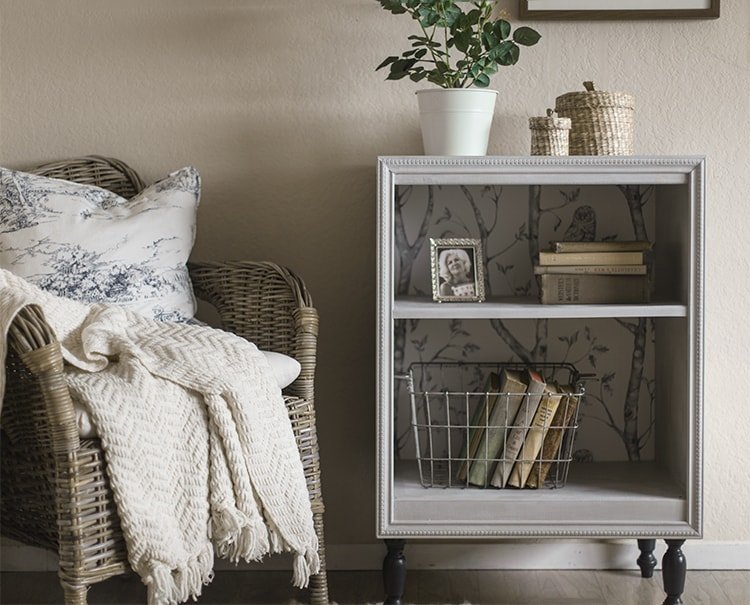 So, what do you think? Are you sold on wallpaper? I surprised myself with these uses of wallpaper that I hadn't really thought of before.
Wallpaper has endless uses, and endless possibilities, and I really love the many different ways you can change a space or piece with a little touch of wallpaper. Don't write it off!
If you're thinking about adding wallpaper to your walls (or anywhere else with one of these other uses of wallpaper), check out the best places to buy wallpaper online here.
You may have also noticed I have a thing for floral wallpaper. Check out these floral wallpaper ideas! Aren't the bright, bold blooms adorable?
Alright, back to farmhouse nursery planning….
Wishing you a joyful day!