We're shifting gears a bit from the living room renovation project to getting Evie's big girl room ready!
Let's explore some beautiful floral wallpaper ideas for girl's rooms and nurseries!!
Since I had a mini breakdown over the fact that I'm due in 6 weeks, we decided to start working on Evie's big girl room.
Miss Evie currently sleeps in what will be her little sister's room. AND, she's still in the crib. She's lasted the longest in the crib by far. Liam was out of his crib sometime while he was a year old and Charlie climbed out at like 3 months old or something ridiculous.
Since we need that crib for the new baby, we need to transition Evie to a big girl bed AND a new room, all before the baby comes.
YIKES!
Here's what Evie's new room looked like for our new home tour last year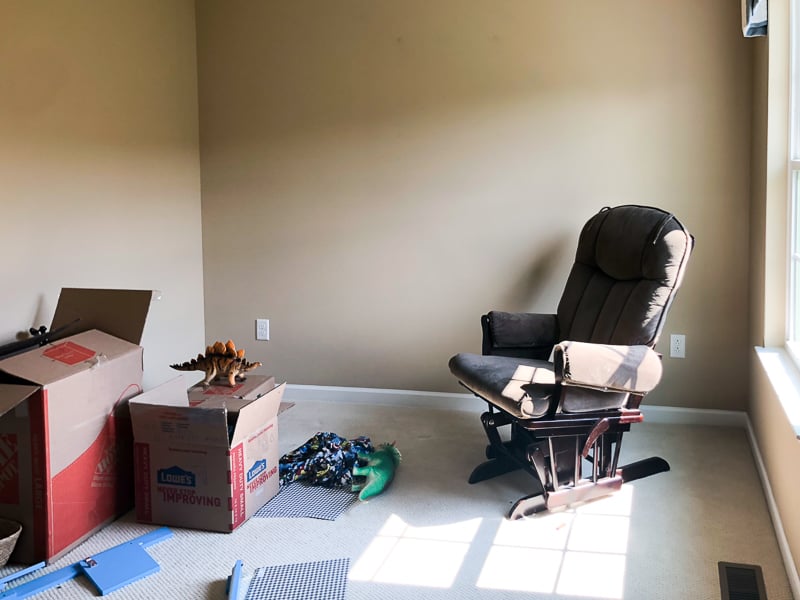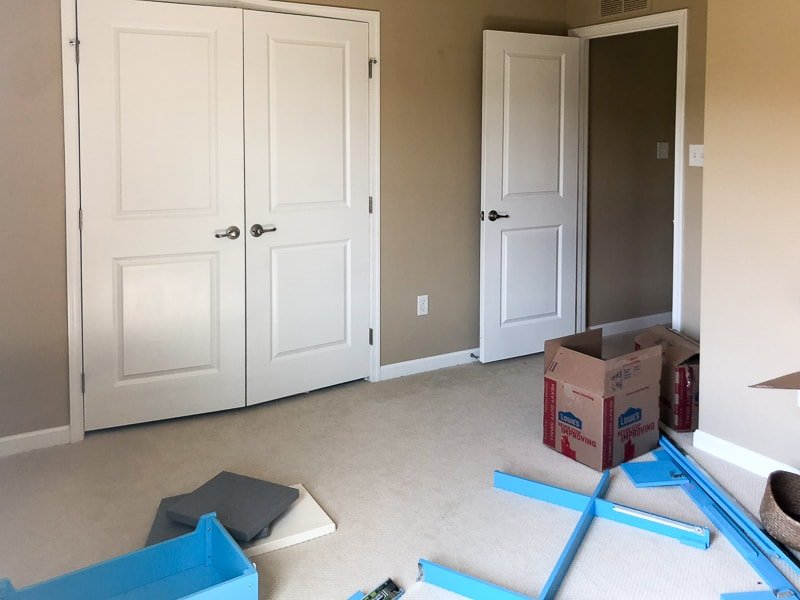 It basically looks the same now – maybe a little more cluttered!
We've been using it as a junk room, a room to throw stuff we don't know what to do with, and a room to store my design paraphernalia like paint swatches and fabric samples.
I know I want to do board and batten around the entire room.
then add wallpaper on top of that.
I shared in my Instagram stories more about that and some wallpaper options we're considering.
OH, and how Evie is "helping" pick the wallpaper and board and batten color. It's too cute, though I may be biased ?
Hop over to Instagram and look at "Evie's Room" highlight to see more!
Wallpaper is not a new thing to me.
I've shared a few posts about it in the past: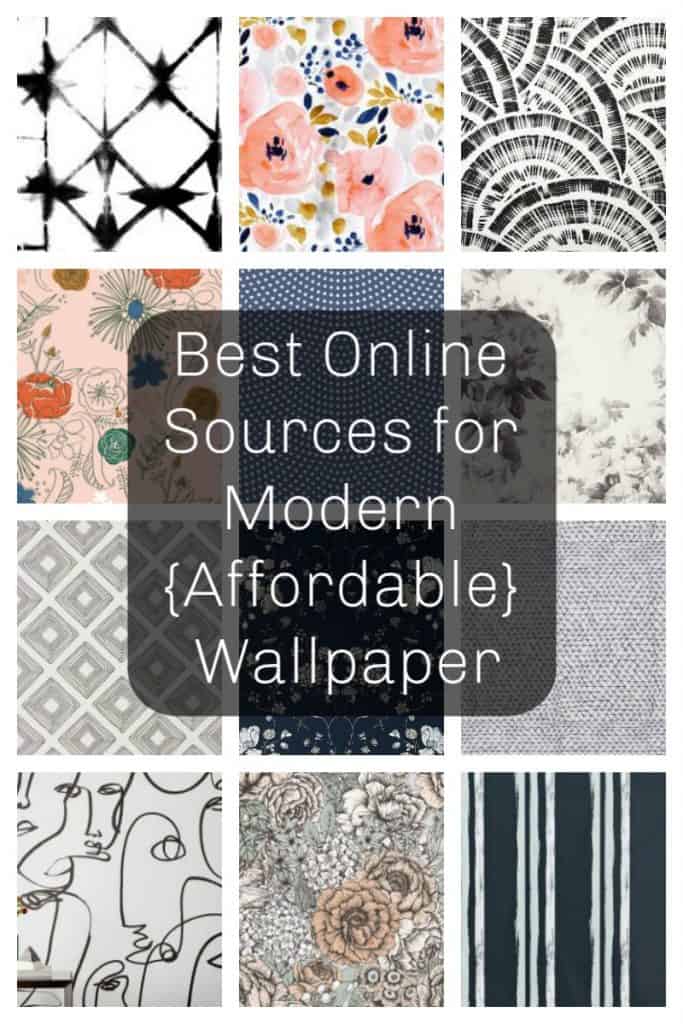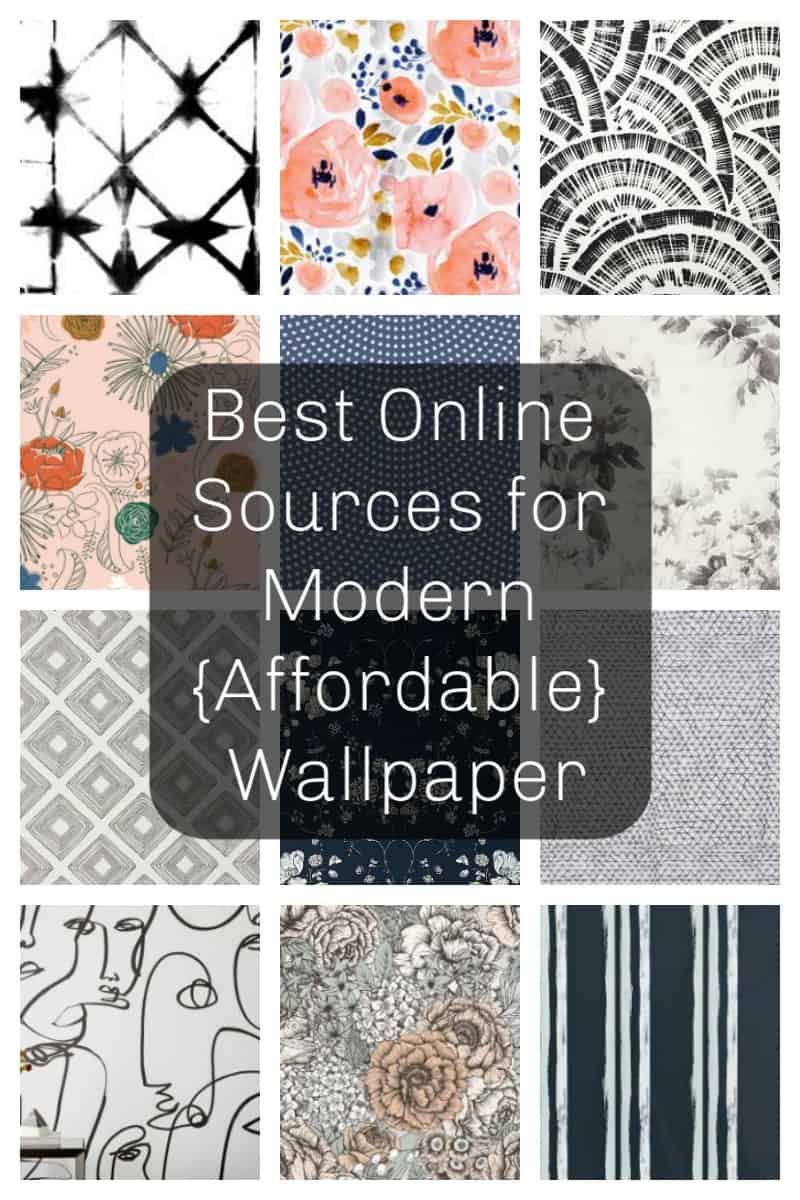 One of my most popular posts, a great resource if you're looking for modern wallpaper ideas.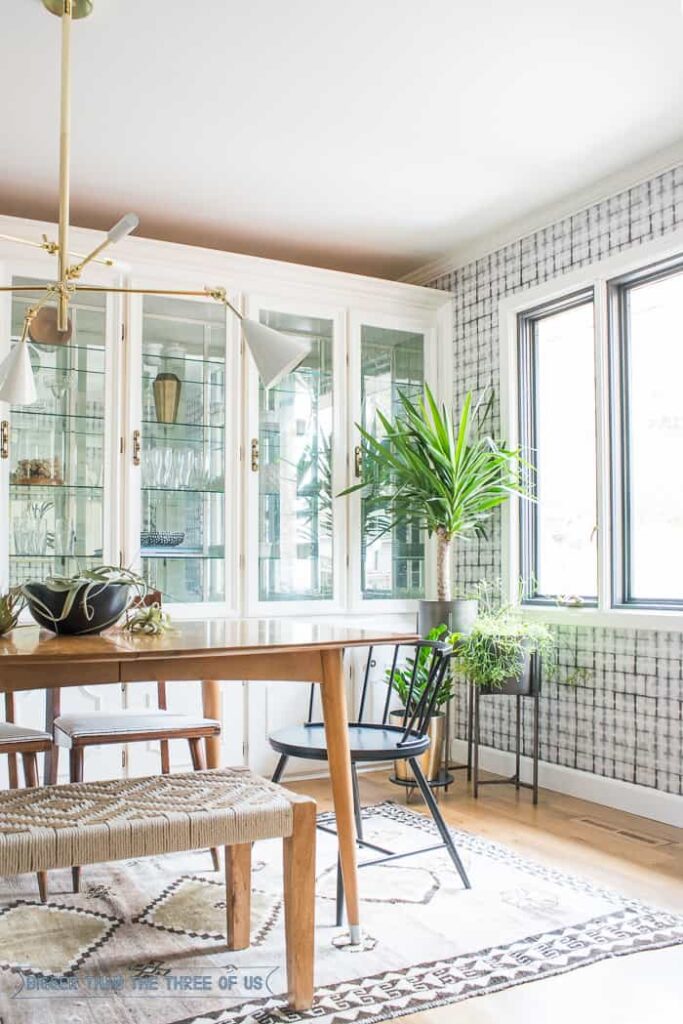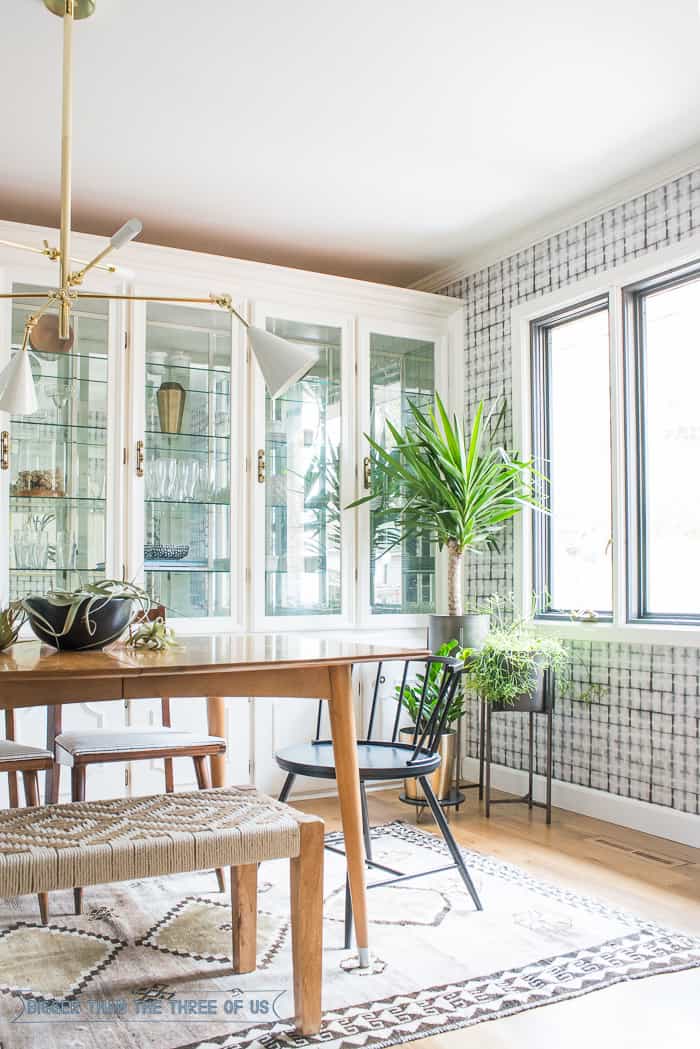 Hint: Wallpaper doesn't just have to go on walls…
We've used wallpaper in a few of our past projects, too!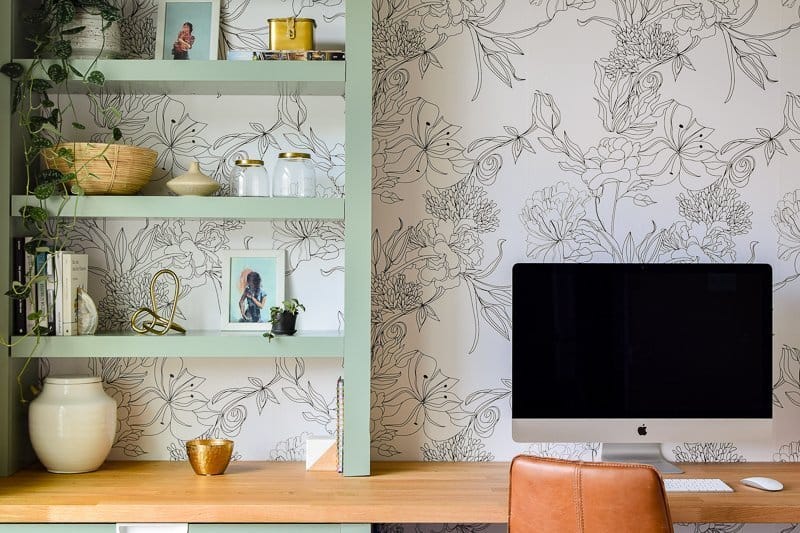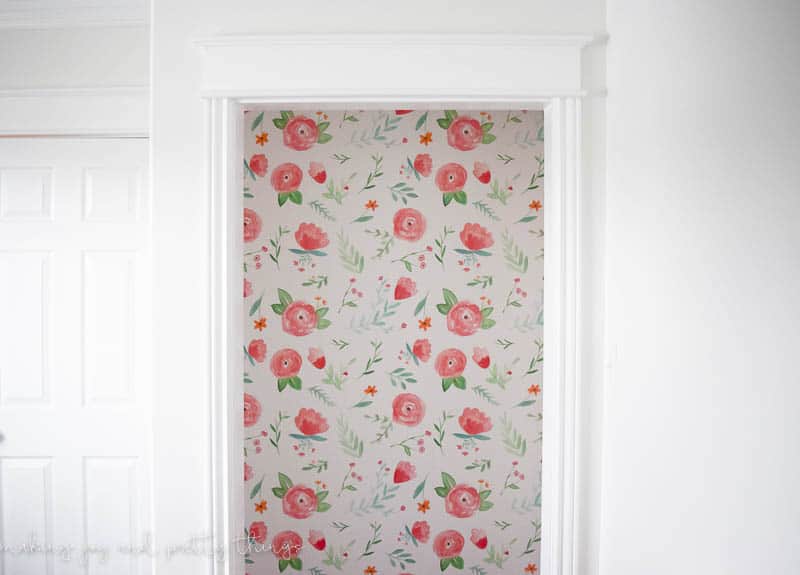 Picking wallpaper is like picking paint. It takes a while to get exactly what you're looking for and isn't something I would recommend rushing.
I've broken it down by store. True story, I looked at ALL of these floral wallpaper options before narrowing our choices down. I ordered about 10 samples before narrowing it down further to two.
Let's take a look at some floral wallpaper options!
*This post contains affiliate links. Please see my full disclosure policy for more details*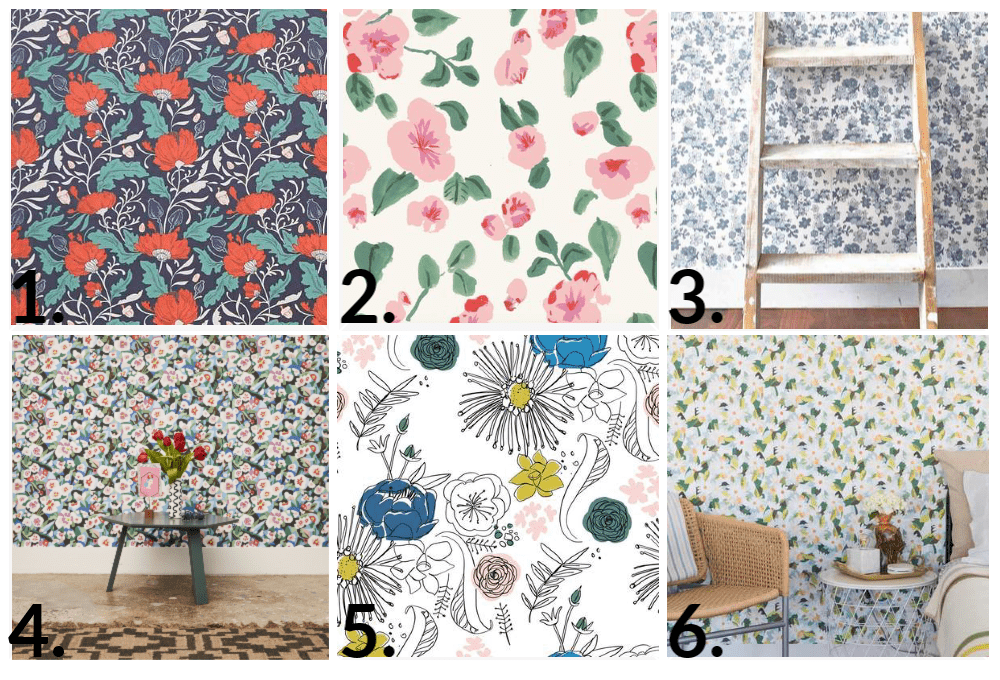 2. Rosebud
3. Flower Power
4. Multi Floral
6. Daisy
Spoonflower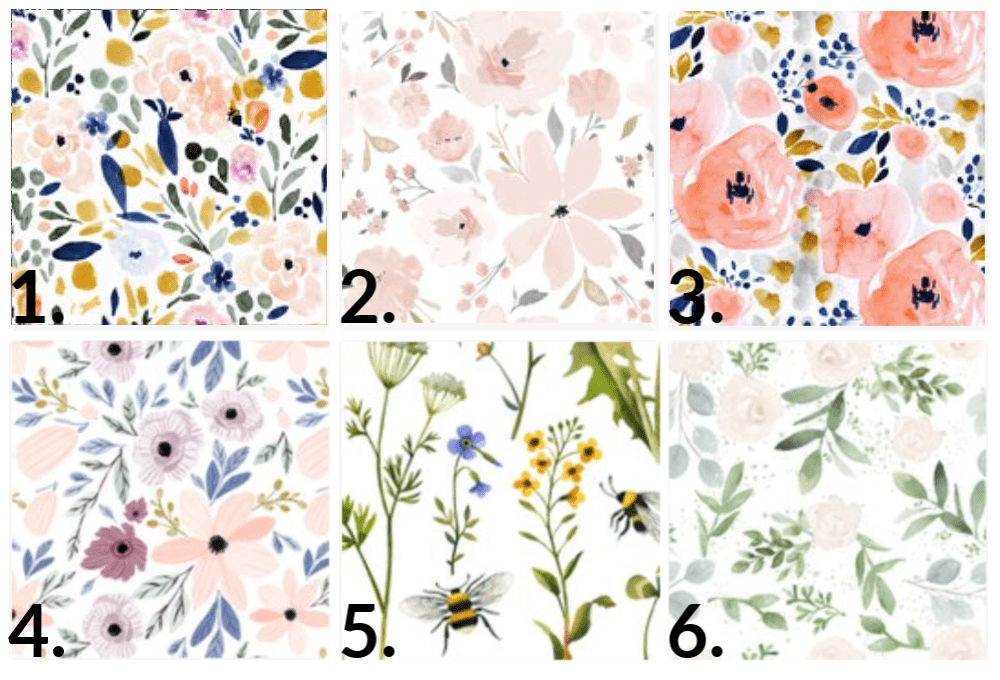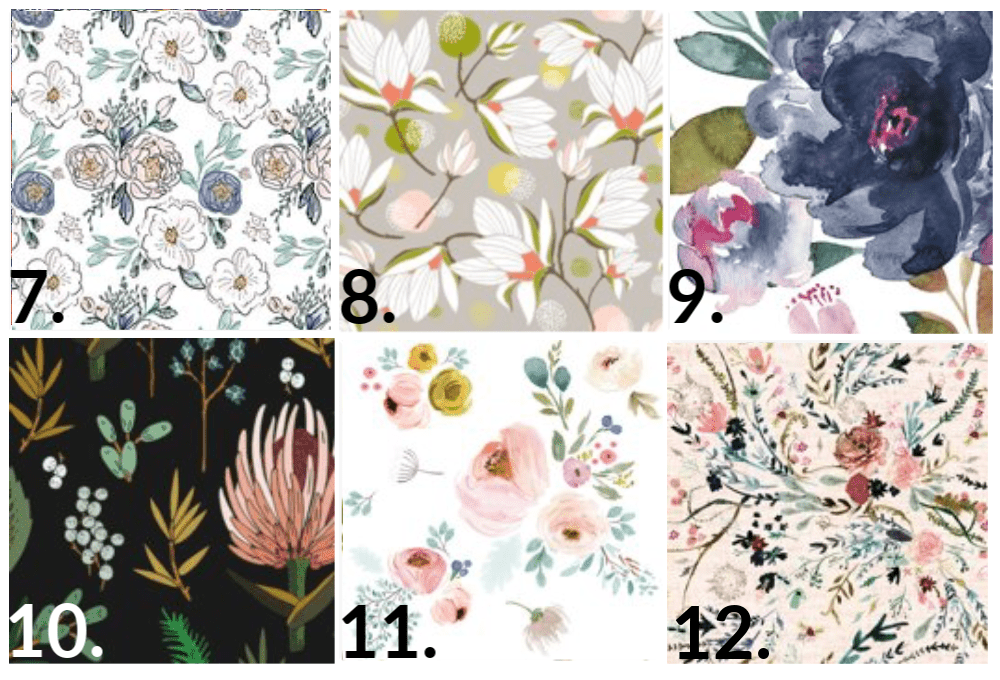 I'll leave you in suspense about which wallpaper we're going with! It is one of the ones listed above though!!!
We spent some time cleaning out the room this past week. This week, we're hoping to get the board and batten measured, paint picked, and wallpaper ordered!
Luckily babies don't come out of me willingly so we have an extra 2 weeks to get everything done ?