The Best Small Bathroom Wallpaper Ideas
Elevate your small bathroom with wallpaper! From bold patterns to subtle textures, get inspired with our hand-picked collection of small bathroom wallpaper ideas. Say goodbye to boring walls and hello to a bathroom that's full of charm.
Your bathroom is usually the smallest room in your house, so you may be wondering if your bathroom space can handle a bold pattern or dark color.
In this roundup, you'll see several different beautiful bathrooms that were all made better with the addition of wallpaper.
Since bathrooms are one of the rooms in your home that see moisture (assuming it is not just a powder room with no shower), you'll need to keep in mind some additional things when choosing the wallpaper for your bathroom.
It is recommended that you choose a wallpaper that is moisture-resistant when installed in a bathroom. You'll see on the label if it is specifically mentioned as suitable for bathrooms. You can also specifically look for a vinyl wallpaper or one that has a vinyl-coated finish.
This post contains affiliate links. Please, click here to read my disclosure policy.
Here are my favorite bathroom wallpaper ideas!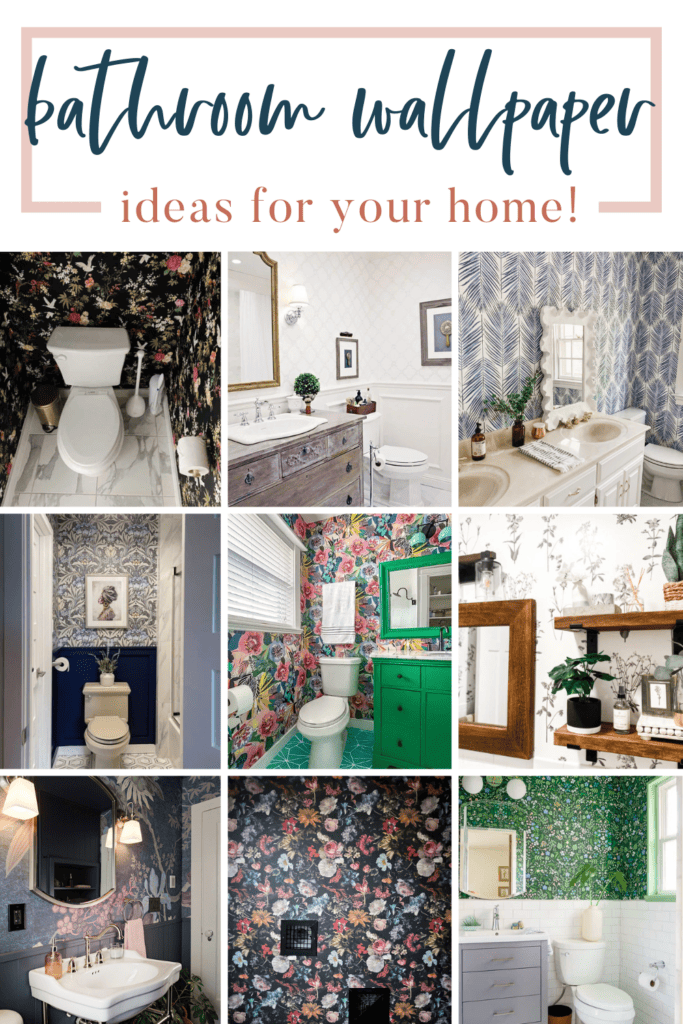 Small Bathroom Wallpaper Ideas
Are you on board with adding wallpaper to your bathroom? Which one of these bathroom wallpaper ideas was your fave?