15 Inspiring Room Makeovers
Looking for renovation and design inspiration?  Or ways to style your home?  Check out these 15 awesome room makeovers including bedrooms, bathrooms and even a she shed!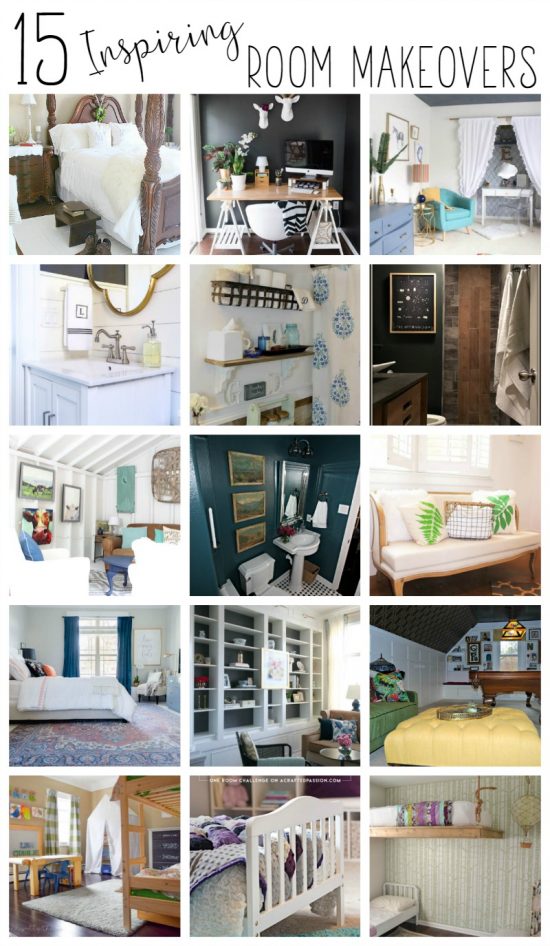 I am SO excited for this post today.
There is no one who understands how much work the One Room Challenge can be than other bloggers who made it through themselves.
It was these sweet ladies that motivated me to keep going through our shared boys bedroom renovation.
Now, maybe you aren't doing a boys bedroom makeover but you are thinking about redoing your bathroom or bedroom and need some design inspiration.  Or maybe you just can't figure out how to style your buffet.
There is no better place to turn than the One Room Challenge for all the design and decor inspiration you need.
You guys seriously HAVE to check out these rooms.  These are some talented ladies and I secretly want them all to come style my home, too 🙂
Room Makeovers:
Modern Multi-Use Space – By Brittany Goldwyn
This is just the most perfectly styled room.  She knows how to use greenery in a space and that black focus wall is a big statement.  Love it!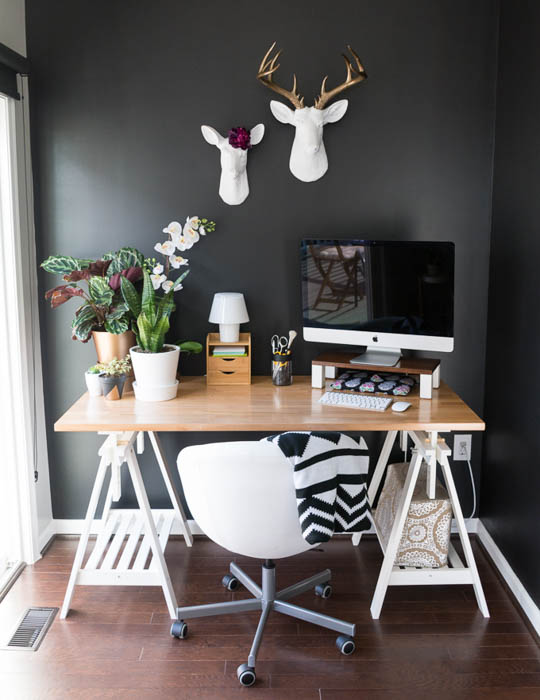 She Shed Makeover – 2 Bees in a Pod
If you're wondering what a she shed is … it's pretty much the most awesome girl-powered hangout.  I was completely blown away by this reveal.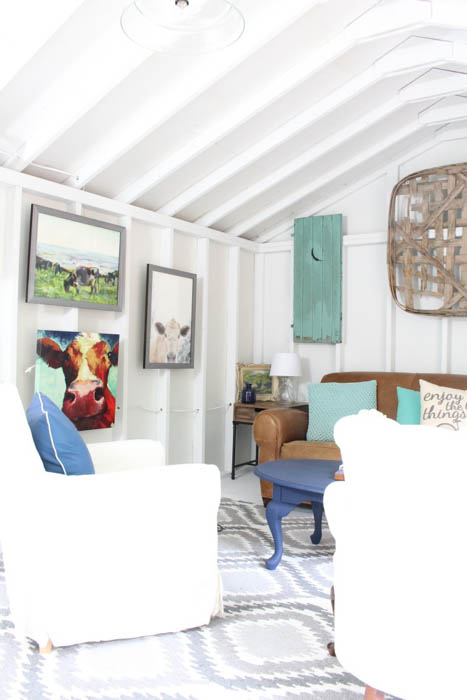 Eclectic Game Room Makeover – Knock if Off Kim
This room is full of fun and color and pattern.  The before and after pictures will knock your socks off 😉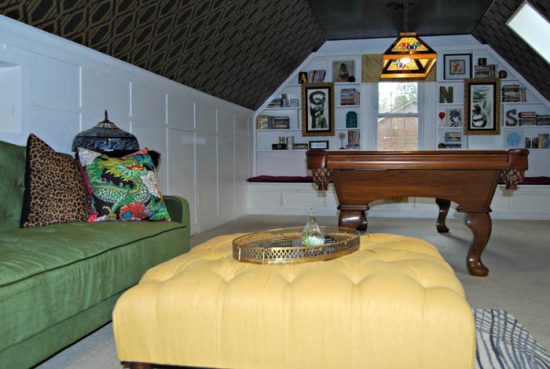 Glam Formal Living Room – Restyle it Wright
Definitely one of my favorite room makeovers full of modern glam, pops of color, and gorgeous custom builtins.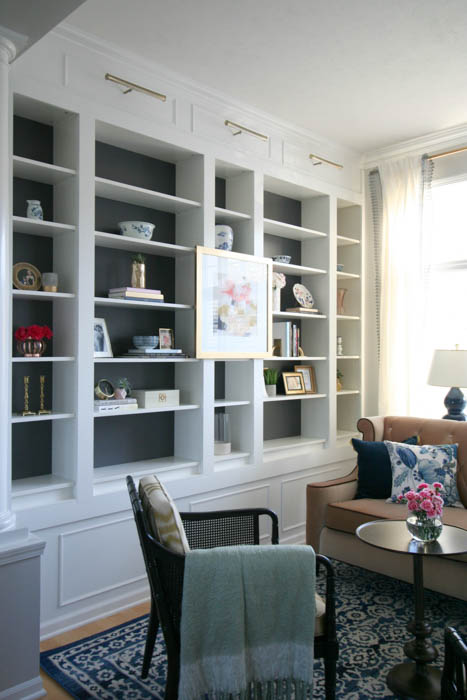 Botanical Inspired Laundry/Office Space – Simple Nature Decor
The most relaxing and calm laundry space you'll ever see.  It will make you want to actually do laundry.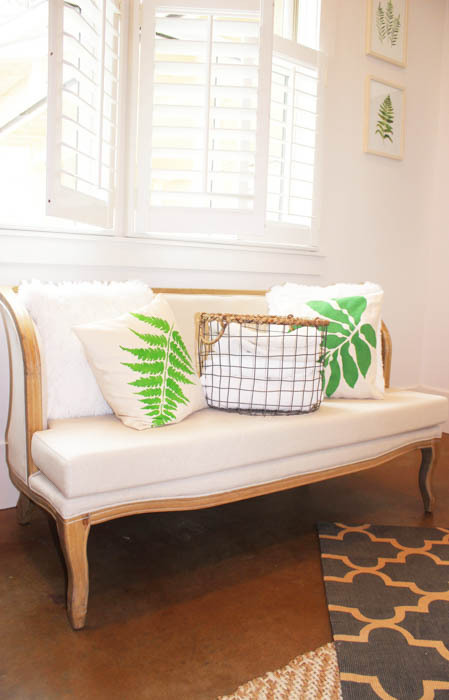 Toddler Chic Bedroom – A Crafted Passion
Seriously the cutest little girls room (toddler chic – probably my favorite title).  You have to see the DIY growth chart they made!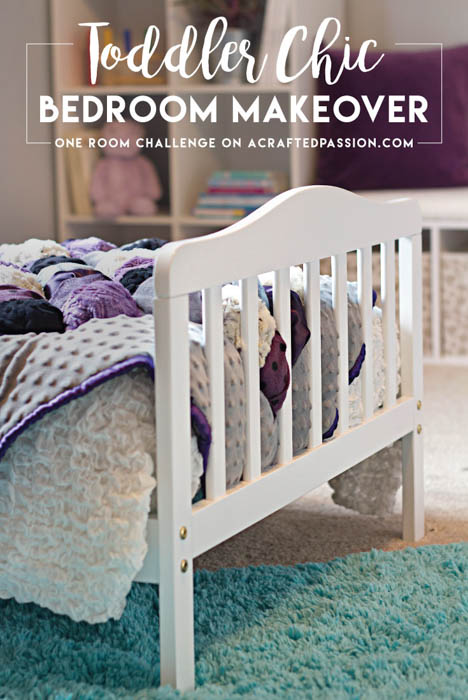 Modern and Colorful Shared Boys Bedroom – Making Joy and Pretty Things
Oh hey, this is mine!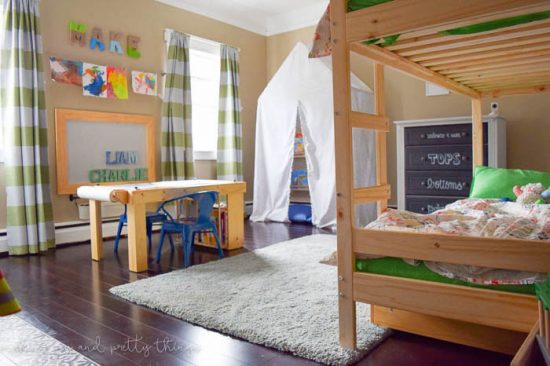 Pop Art Teen Bedroom – Paint Yourself a Smile
This bedroom is seriously crazy awesome.  And, she put us all to shame by completing in just 4 weeks!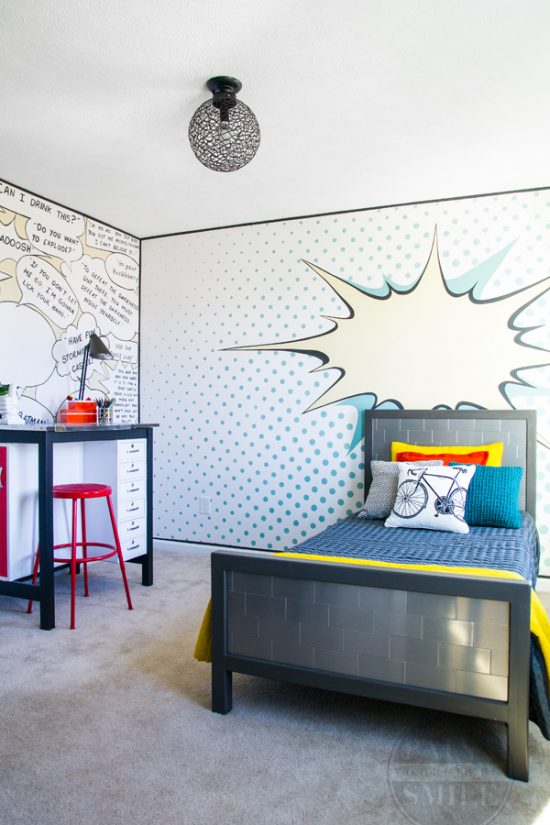 Modern Teen Hangout – My Life From Home
I absolutely adore this room and all the sweet details.  Those curtains surrounding the desk area are my absolute favorite – and that blue dresser!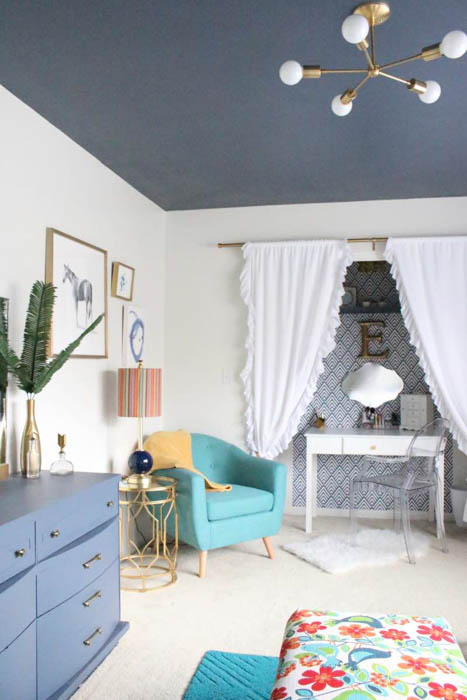 Eclectic Vintage Girls' Shared Bedroom – Refresh Living
They literally built a loft bed. How cool is that?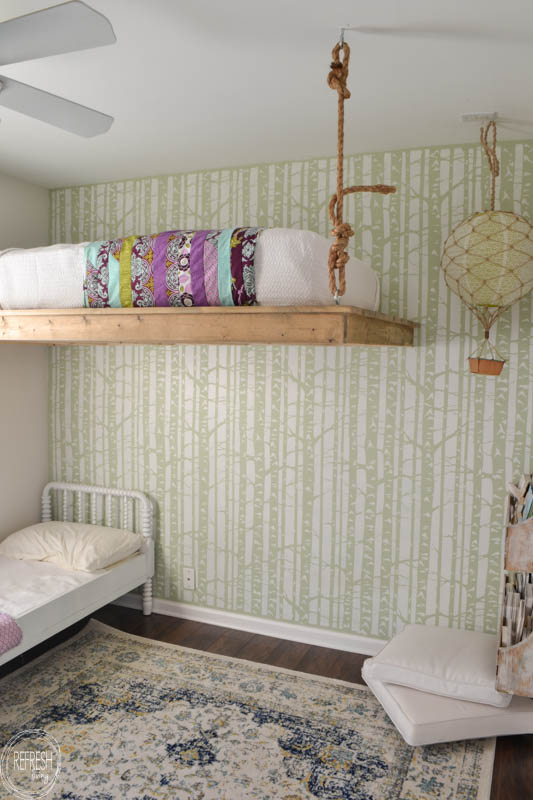 Farmhouse Master Bedroom – Farmhouse 40
Ahh all you have to say if farmhouse and you've got me hooked.  It's such a serene room with the most beautiful pops of greenery.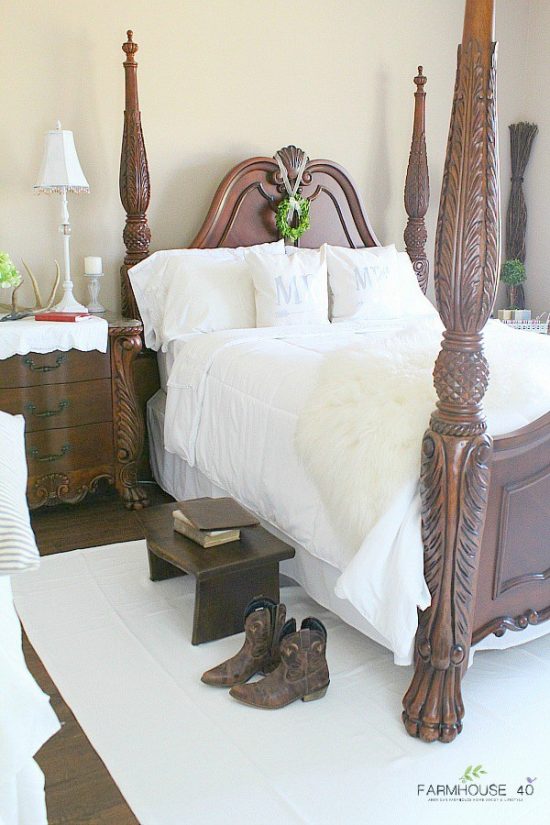 Glam & Colorful Master Bedroom – The Home I Create
This is an absolutely beautiful room – you have to see the dresser makeover!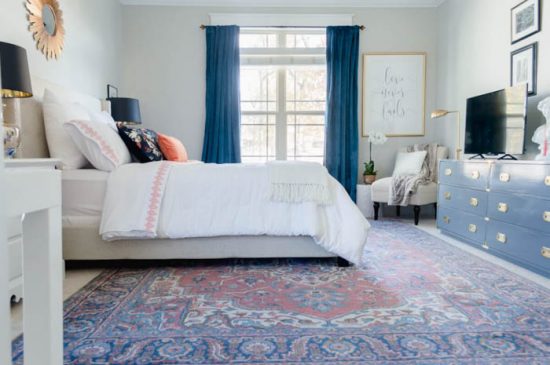 Farmhouse Powder Room – A Home to Grow Old In
They made faux cement tile floors!!  And they're STUNNING.  Seriously.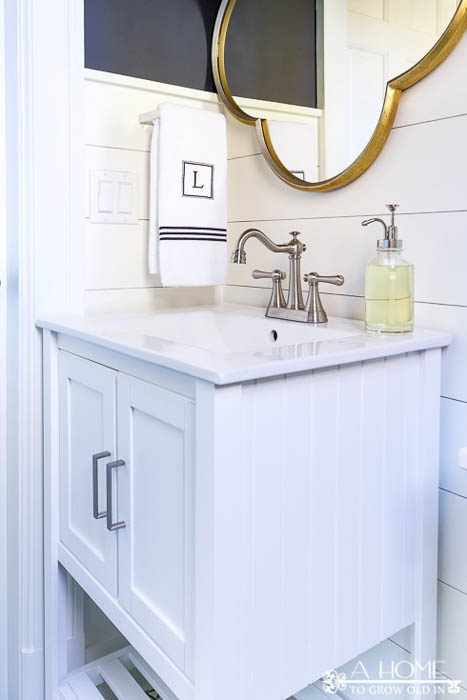 Polished Casual Kids Guest Bathroom – Sweet Parrish Place
The bathroom was completely updated to be lighter, brighter and obviously prettier.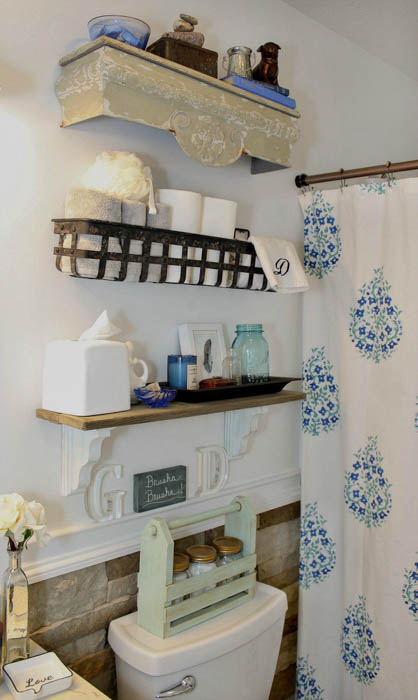 Eclectic Powder Room – The Aspiring Home
Absolutely love the floor tile and bold wall color of this sweet powder room.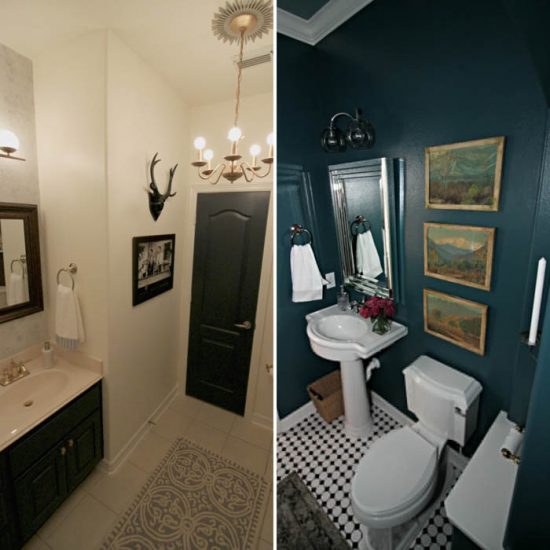 Modern Spa Bathroom – Uncookie Cutter
Wonder if you can get a spa bathroom at home?  Well, this is quite literally just that.  Tell me that doesn't look exactly like a spa!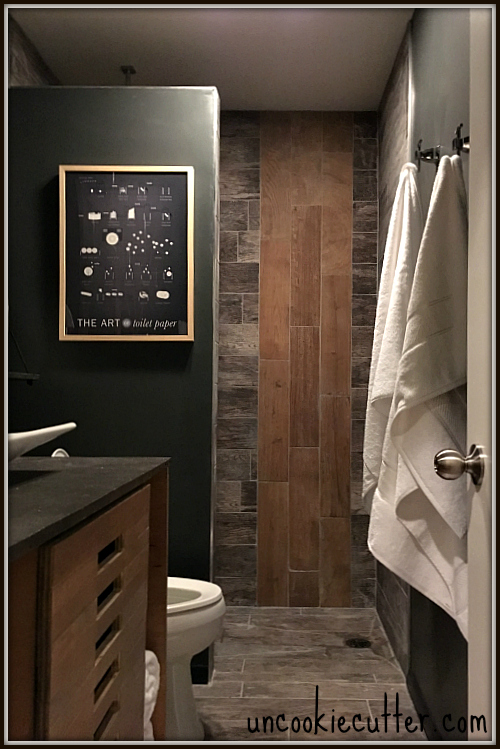 You can see hundreds of other amazing room makeovers, completed in only 6 weeks, completed as part of the One Room Challenge at Calling it Home.
So, what did you think?  Do you have a favorite?
I so hope you were able to find some design/decor inspiration.  And, if you didn't quite find what you were looking for, there are like a bazillion other room renovations over at Calling it Home.
Wishing you a joyful day!