38+ Creative Embroidery Hoop Crafts
It's time to get crafty and make fun embroidery hoop crafts. You'll be amazed at what you can create with this versatile craft supply!
Embroidery hoops were originally designed, of course, for embroidery and cross stitch projects. But there are so many other creative different ways to use them!
You can make wall hangers, wreaths, and so many other things. The embroidery hoop has a long history as an essential sewing tool, but its versatility makes it perfect for all kinds of embroidery hoop crafts.
For those who enjoy doing DIY projects, embroidery hoops can add a whole new dimension to your projects. I rounded up my favorite creative embroidery hoop crafts and décor ideas to inspire you to try something new!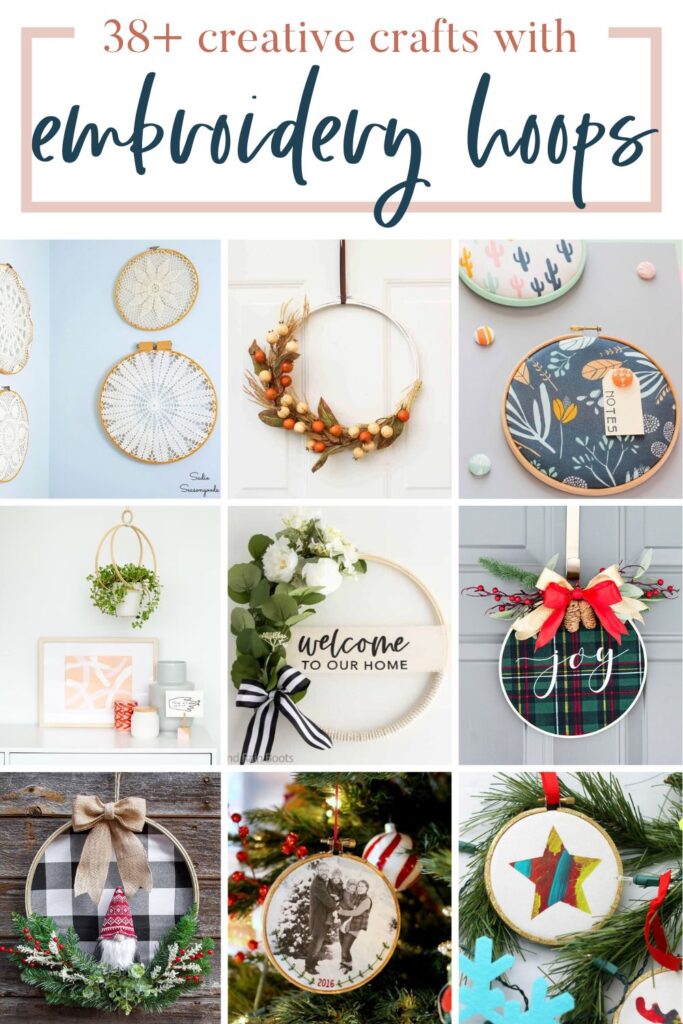 Embroidery hoops can make decorative and functional items such as wall art, wreaths, organizers, signs, or other projects. So, whether you're looking for a new hobby or want to spruce up your space, give one of these embroidery hoop crafts a try!
Want more fun craft ideas?