I jumped on the bandwagon and made my own minimalistic DIY embroidery hoop wreath in just a few minutes!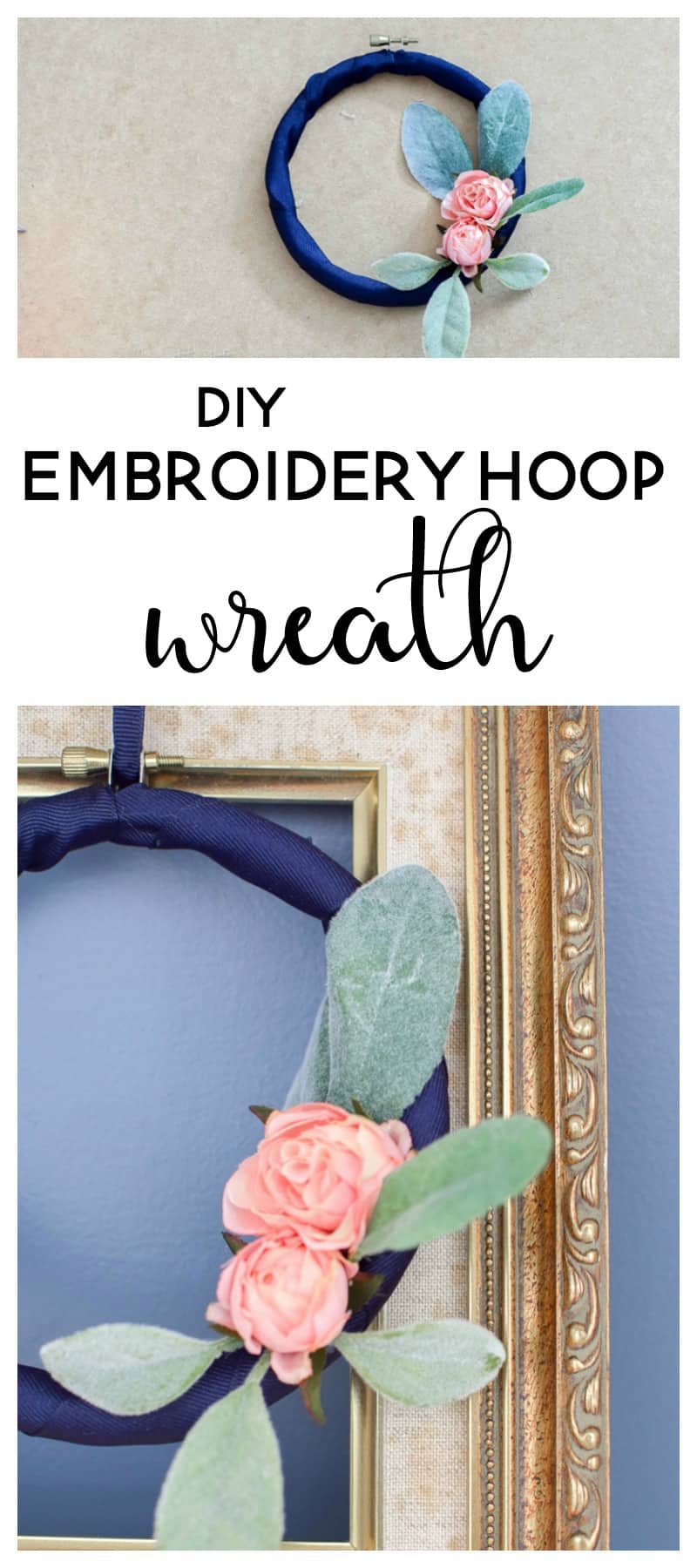 It's the second Wednesday of the month which means it's time for another Inspire My Creativity Link Party!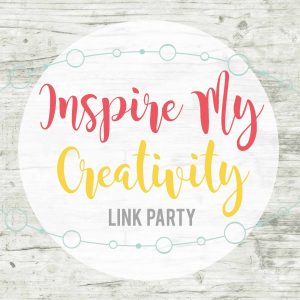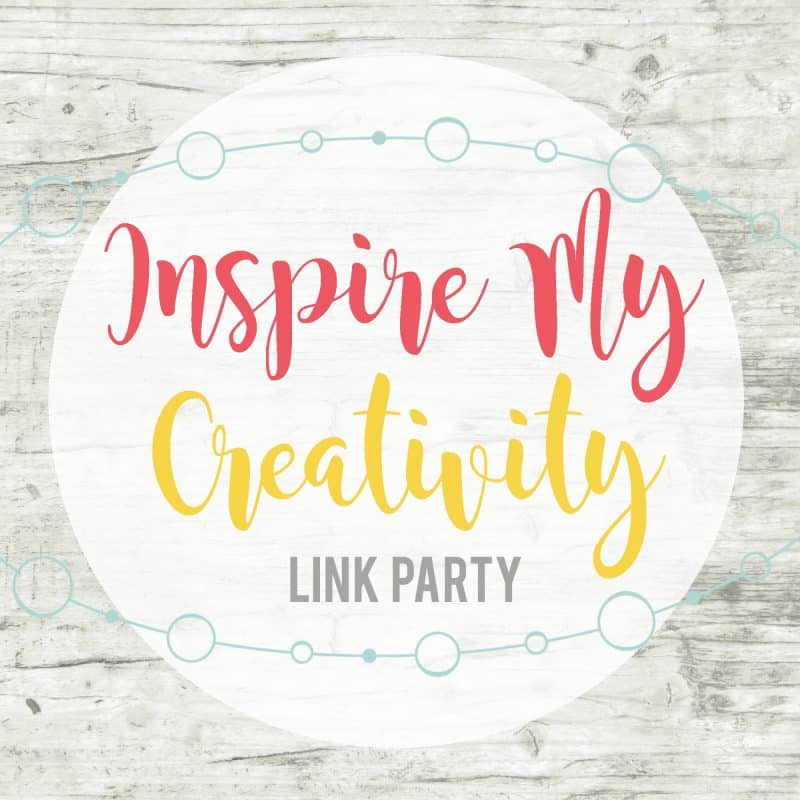 This month's theme was embroidery hoops. I wanted to be super unique and come up with something never done before. Yeah, that didn't happen. Sometimes I think the PPD sucked the creativity out of my brain!
So, I decided to jump on the bandwagon of making an embroidery hoop wreath!
I had already made this wreath for our front door so I didn't really need to make another big wreath.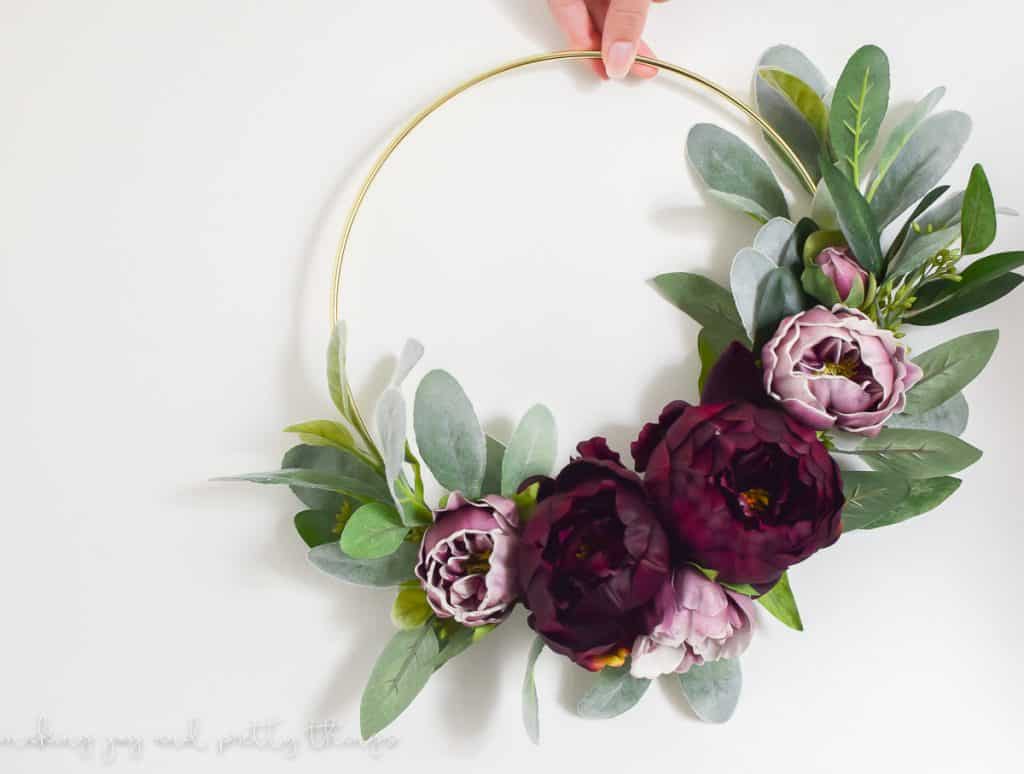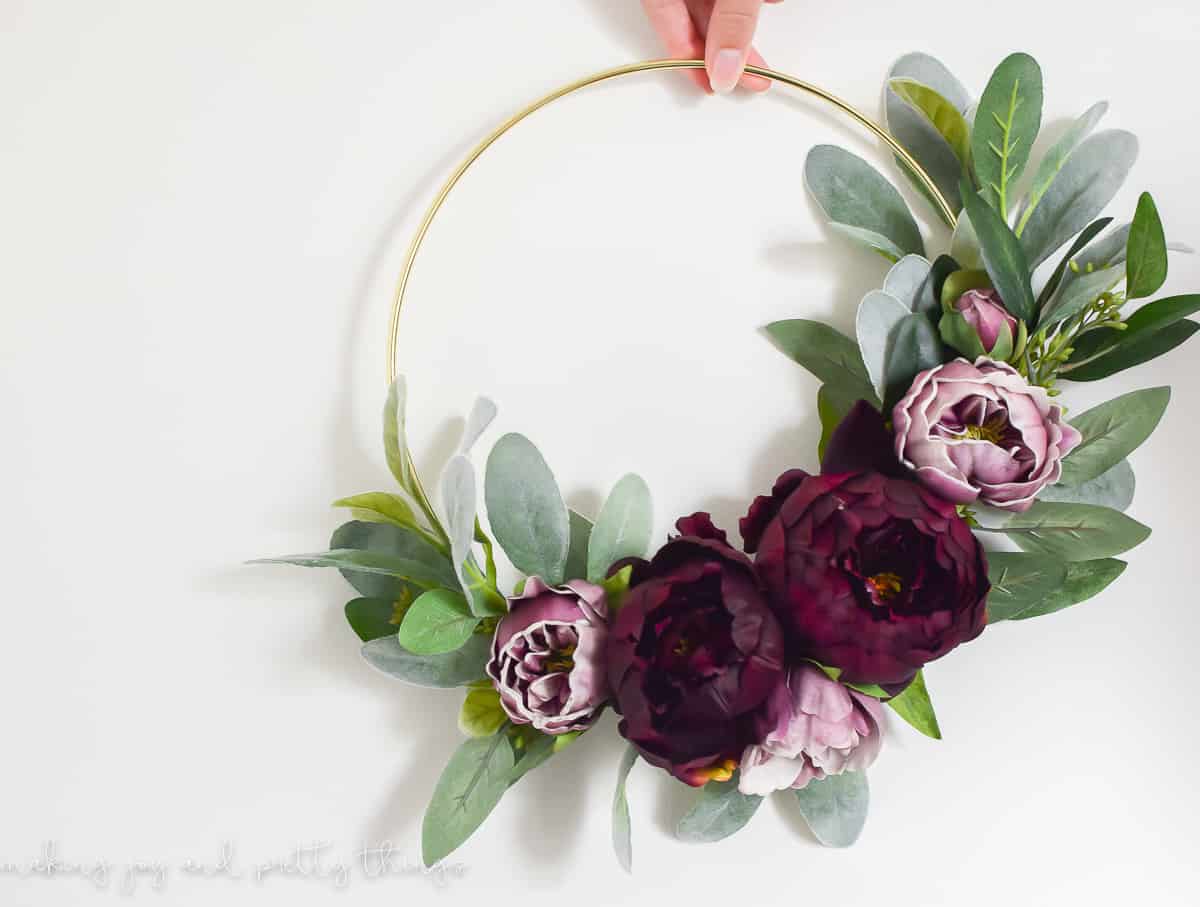 Last year, I made a simple greenery wreath that paired perfectly with an old frame. It's been sitting on our DIY farmhouse shelves for quite some time now.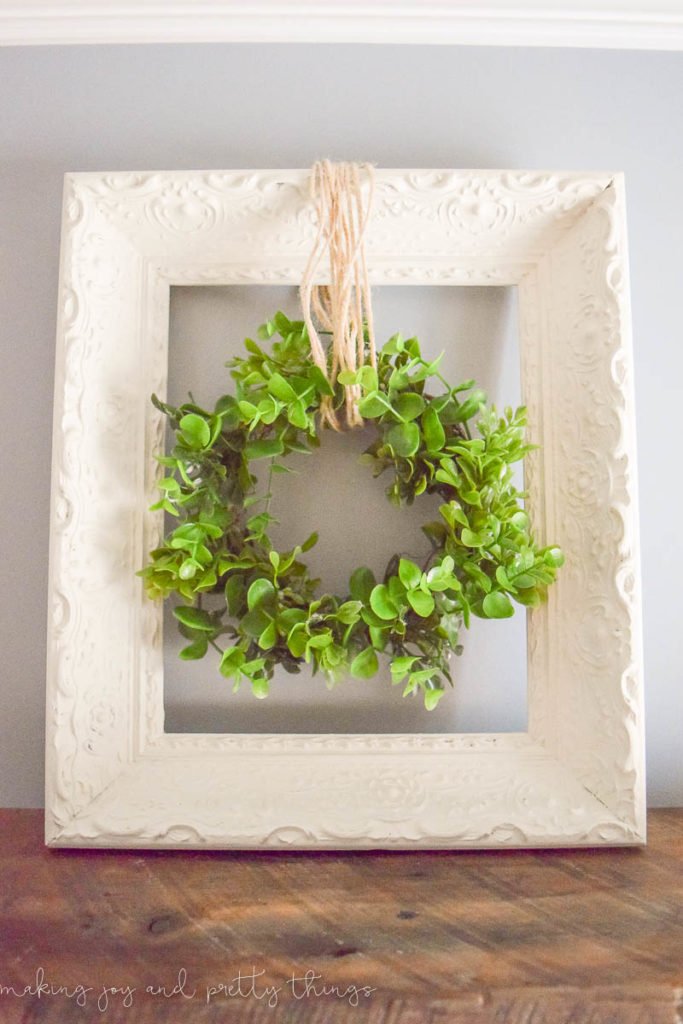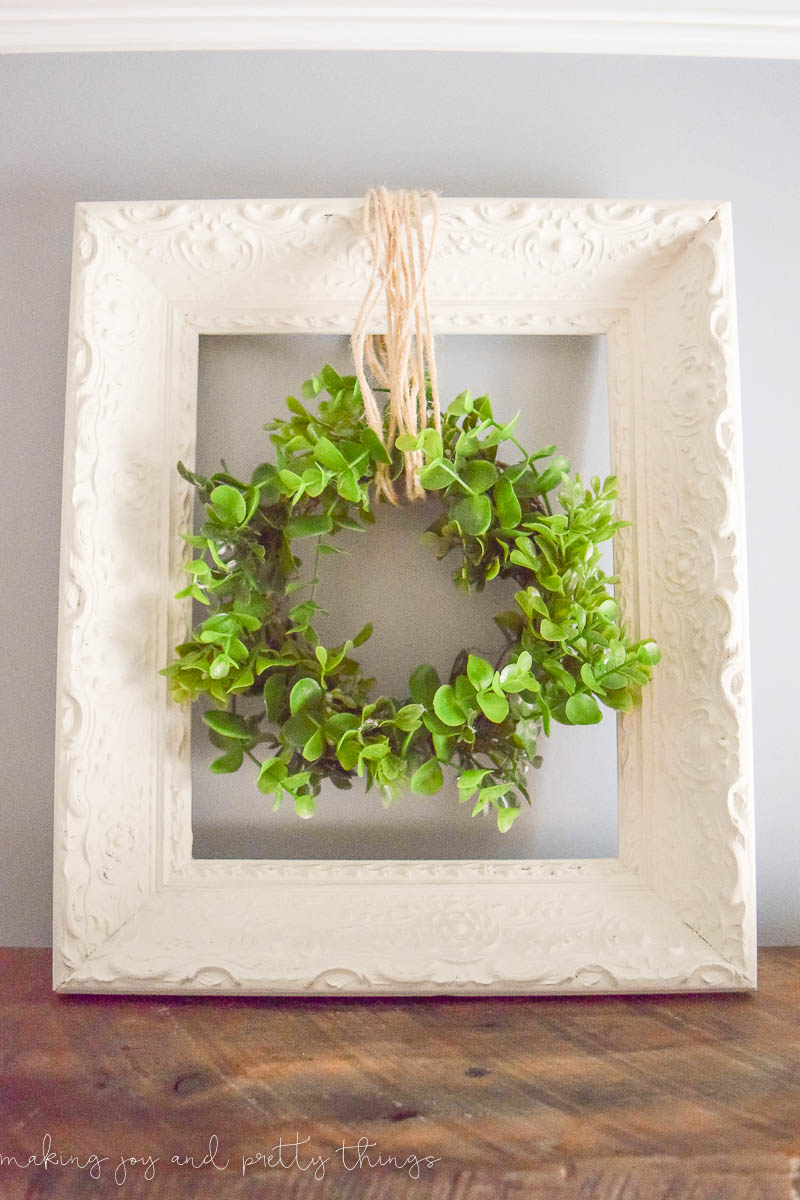 I decided to sorta combine those two wreaths into one. Use the minimalistic feel of the gold hoop wreath combined with an old frame like the greenery wreath!
*This post contains affiliate links. Please see my full disclosure policy for more details*
Supplies: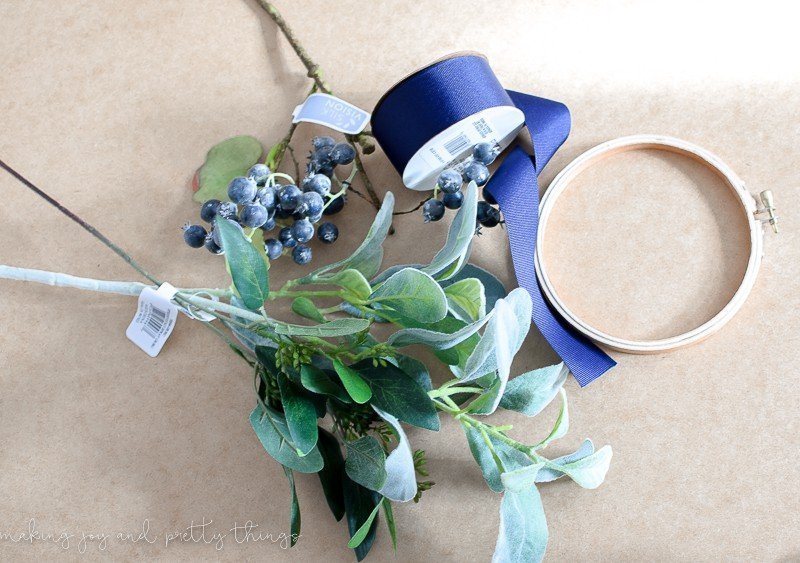 I started by glueing the edge of the ribbon to the embroidery hoop.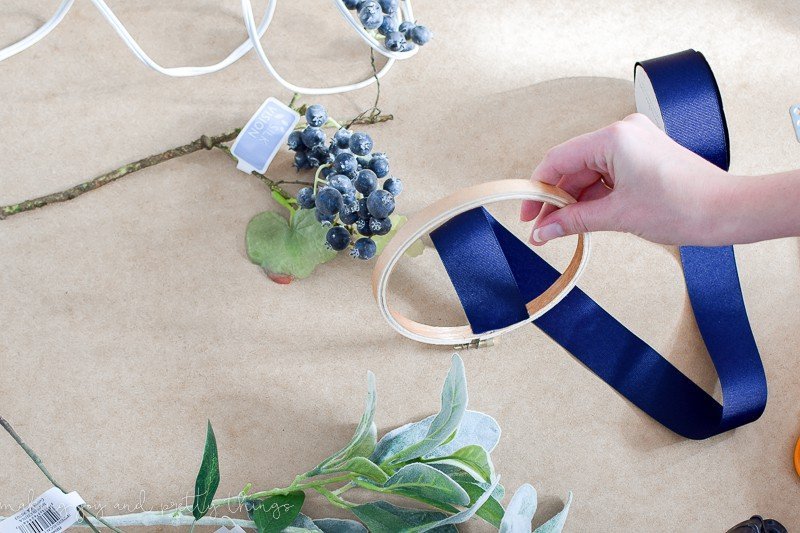 Then, I wrapped the ribbon around the entire embroidery hoop twice and glued the edge to the hoop.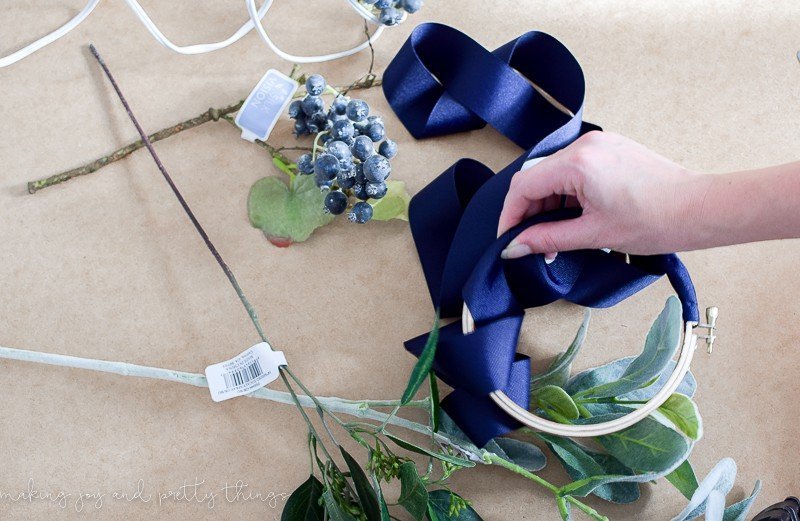 With the ribbon on, I picked off some flowers and lamb's ear I wanted to use. You see some blue berries in the photos above that I was going to use, then decided against it!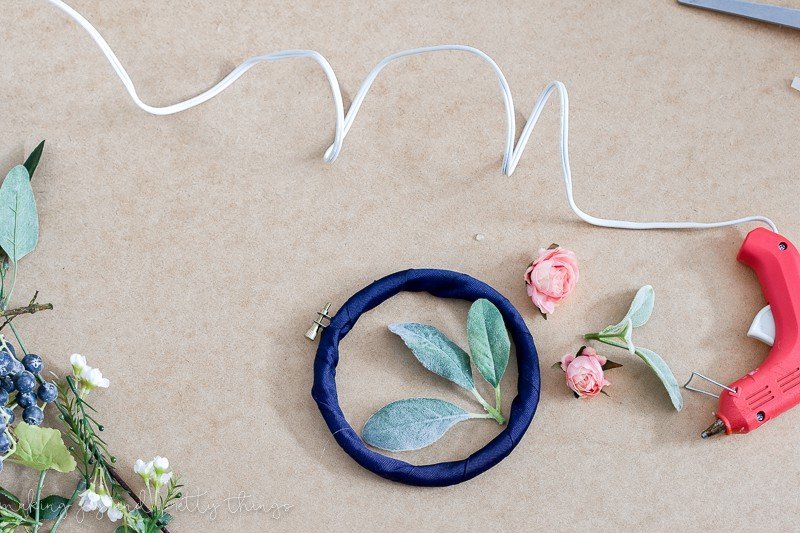 I glued the lamb's ear pieces on first slightly off-centered to the right. This hoop is small so you barely need any flowers at all.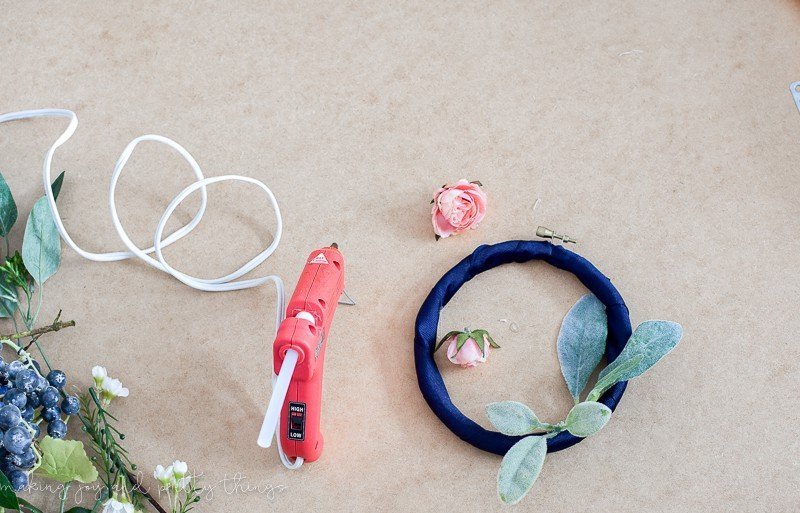 Last, I glued the two mini roses on top of the lamb's ear!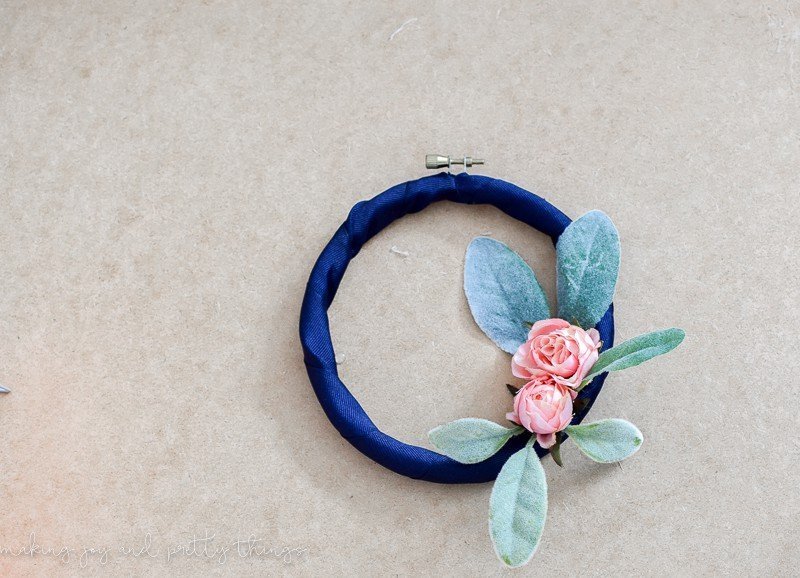 It's so little and cute!
I cut a piece of the same blue ribbon into a much thinner strip and tied to it to an old frame my mom picked up for me at a yard sale a few years ago.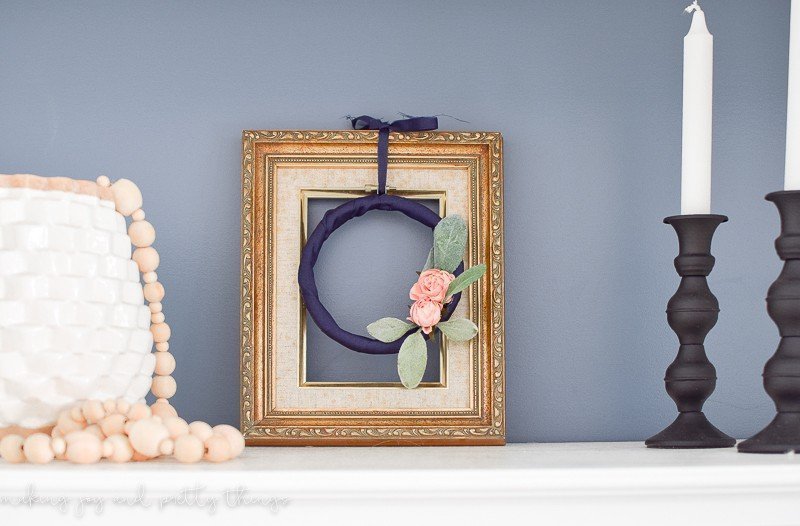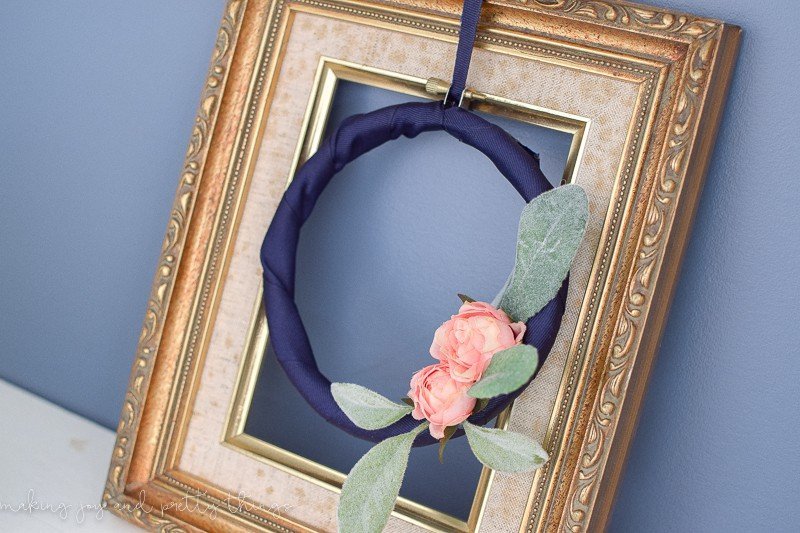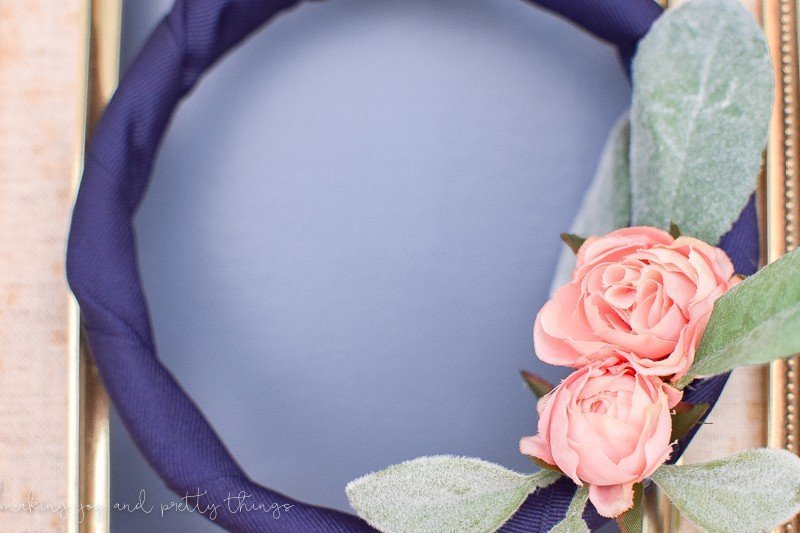 I'm still kinda kicking myself for not getting the velvet ribbon because I think that would look better? Prettier? Nicer? Not sure of what word I'm looking for.
I do love how it's not complicated, easy to make, small, and looks great paired with the gold frame!
I think my mom said this frame was 50 cents at a yard sale!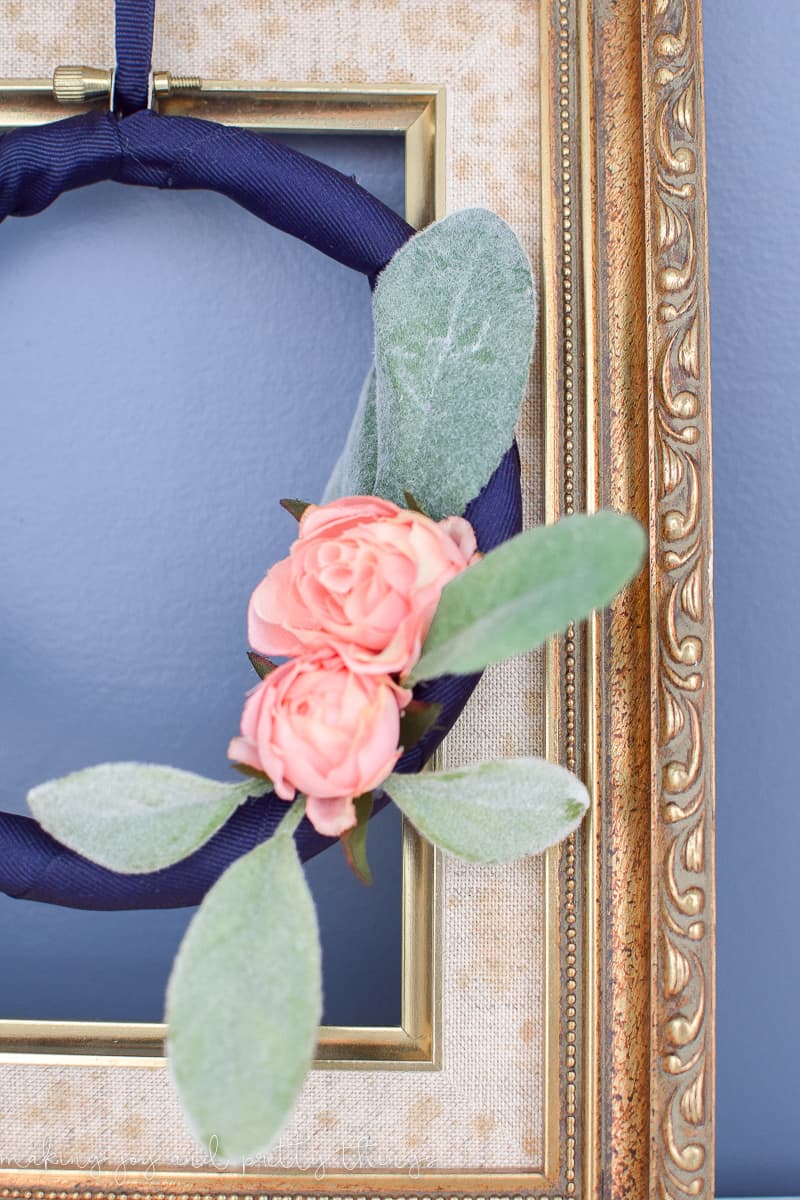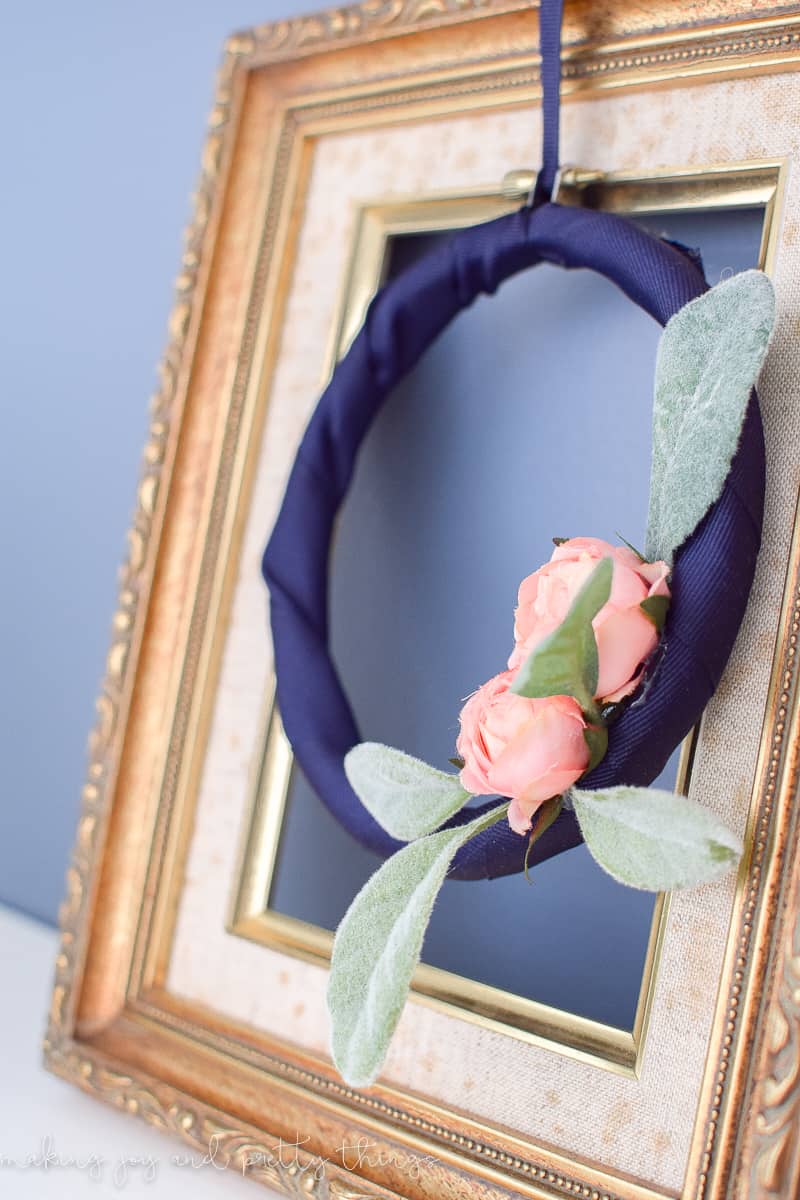 For now I have it set in our open shelves built ins in the living room. But, I have a feeling it may make its way over to the farmhouse shelves in our dining room soon.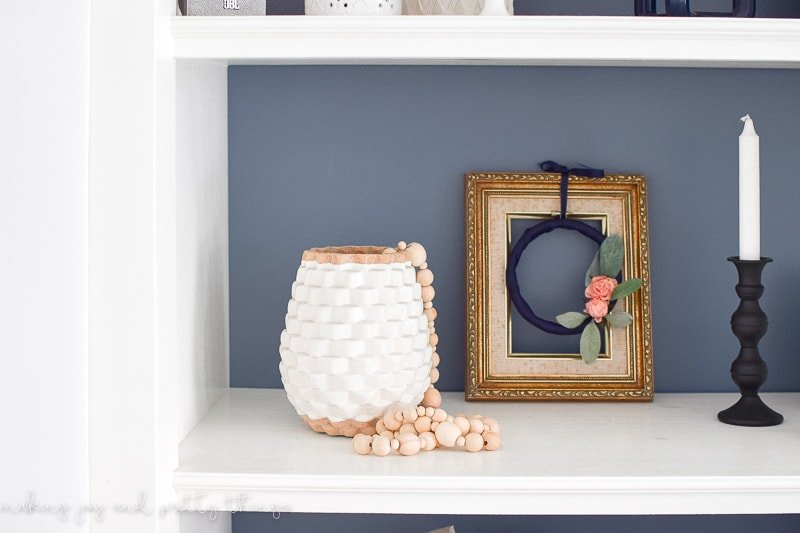 Now, let's see what everyone else made with embroidery hoops this month!
Remember to stop back next month for a new theme!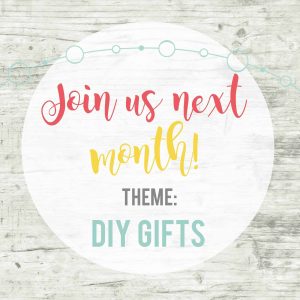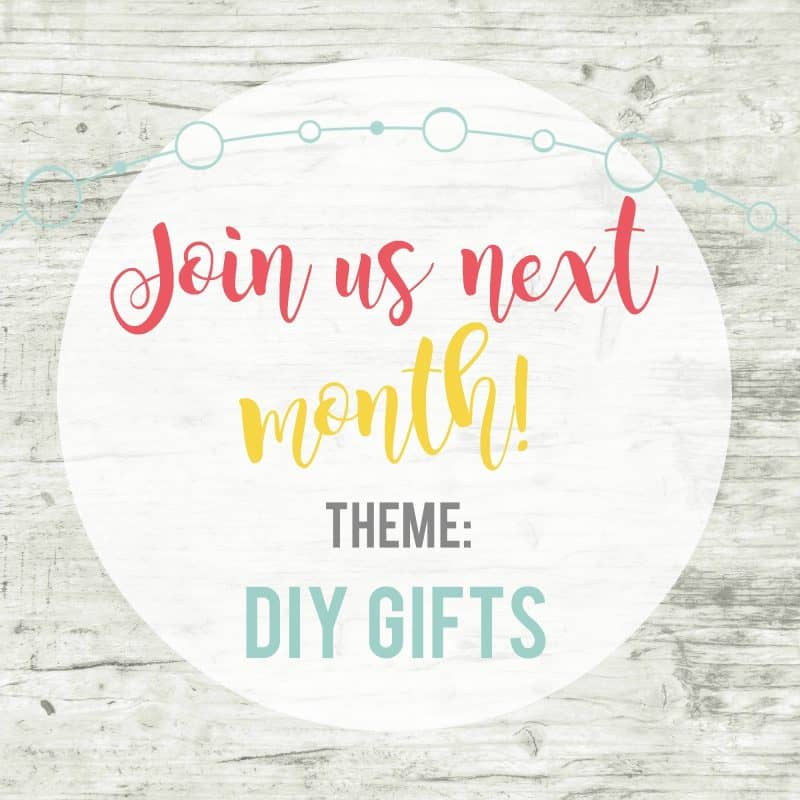 Wishing you a joyful day!