Who doesn't love a good IKEA hack? We created easy and affordable built ins surrounding our old fireplace using IKEA kitchen base cabinets and adding shelves and trim to complete the look.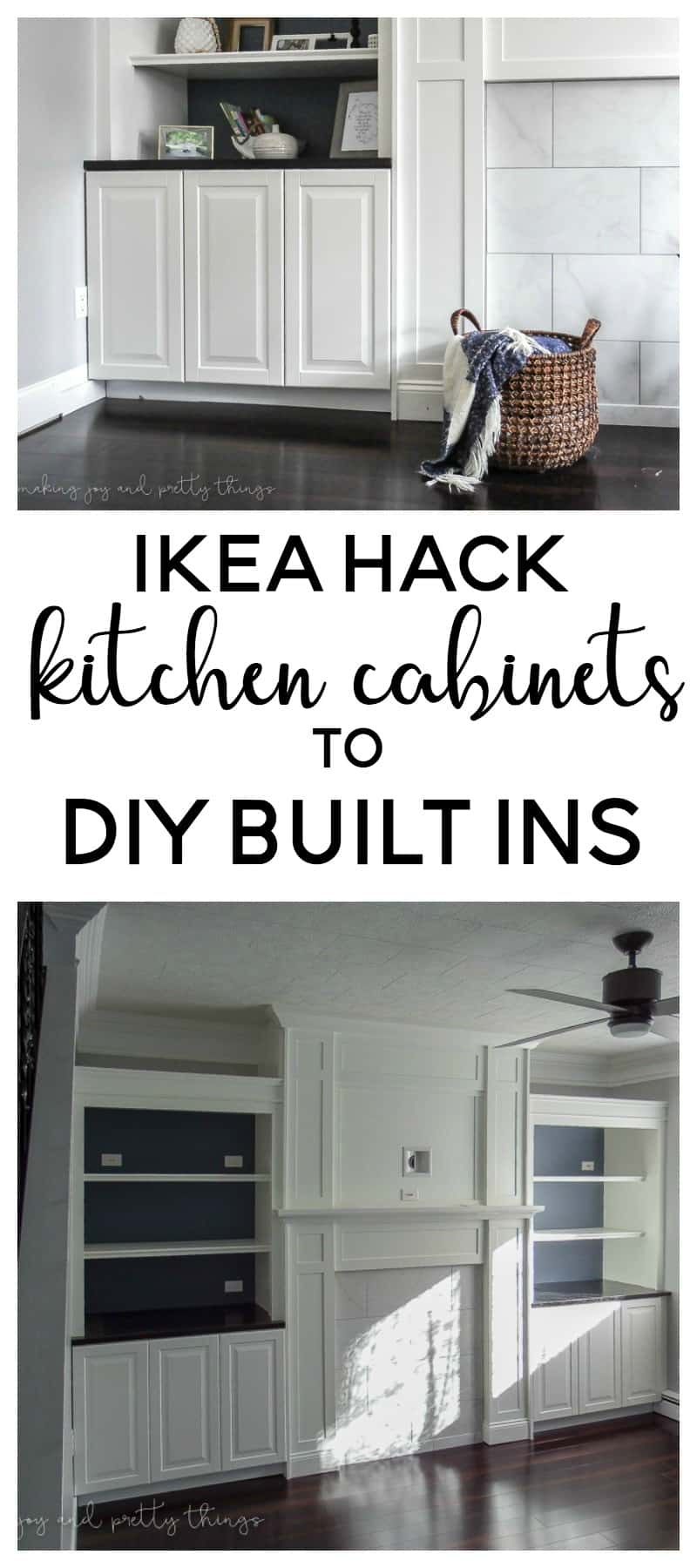 It's time for another month of DIY For Less and this month's theme is furniture.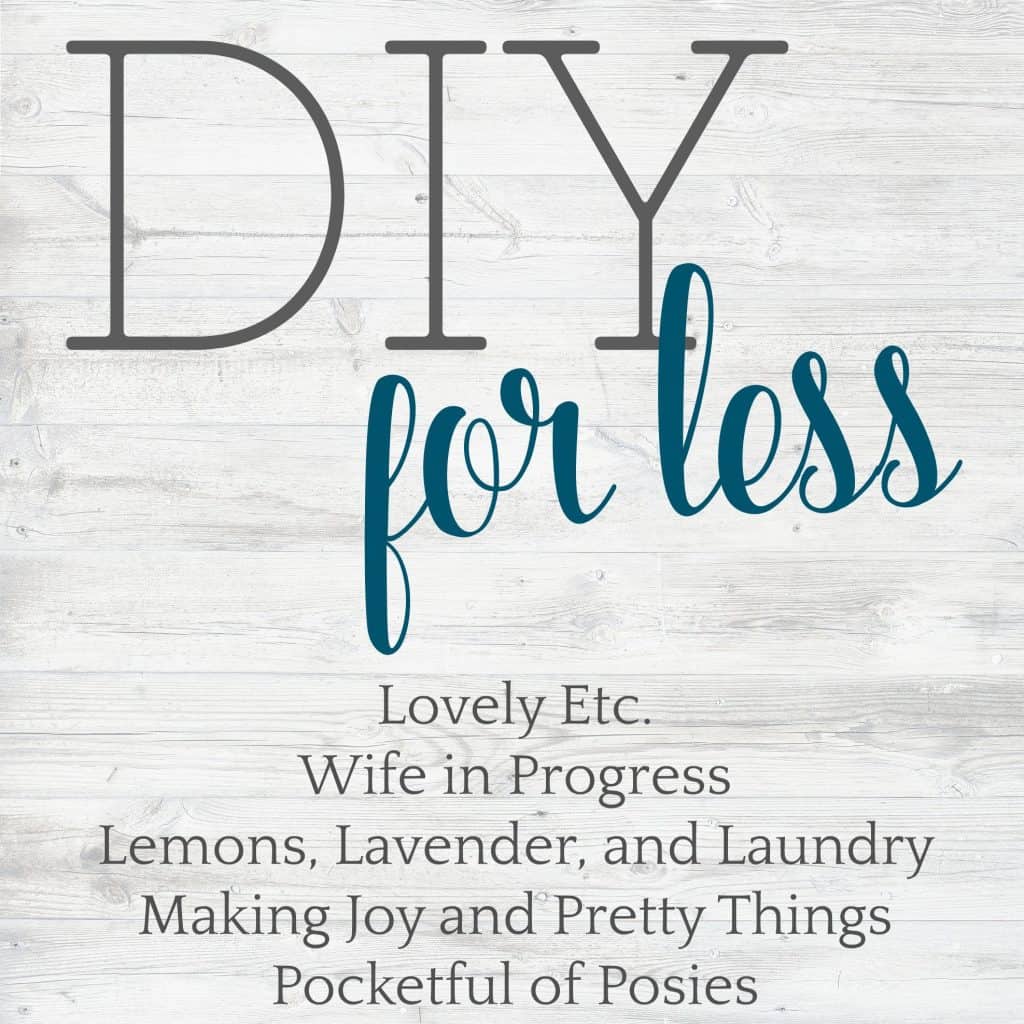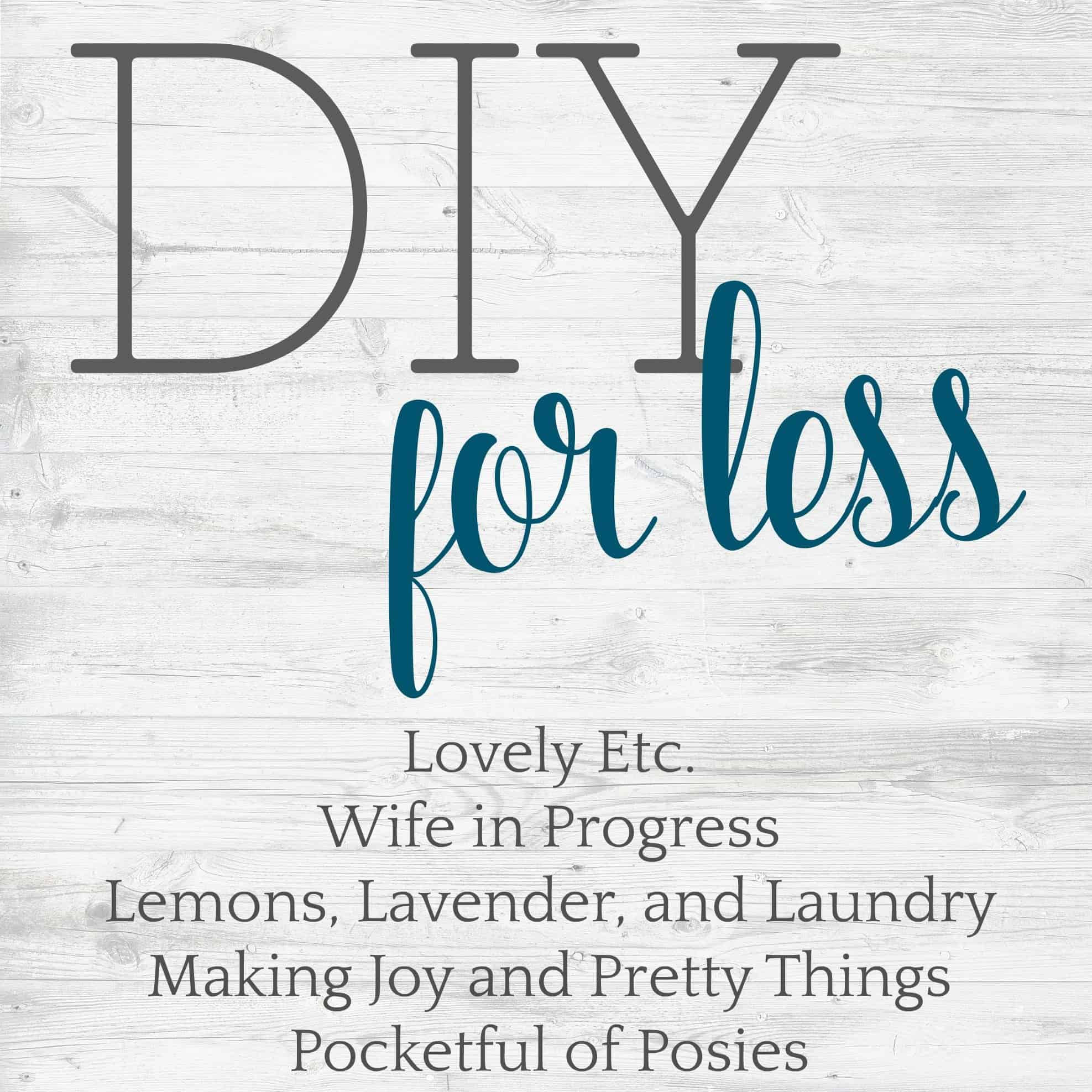 I had every intention of going to an antique store I found online (that I haven't gone to yet but this seemed like the perfect excuse) and grabbing some old end tables to redo. Our end tables in the living room have seen better days.
But, that didn't happen.
We also finalllyyyyy finished building our dining room table that would be perfect to share for this theme. It was SO budget friendly and is the perfect table.
But, we still haven't build the bench seat for it. So, can't share that.
I realized we haven't actually DIYed any other furniture really.
Except…we kinda sorta did before we moved in to this house almost 2 years ago! Though I can't really take credit for this, my FIL had made built in bookshelves and storage to surround our fireplace. And, he used IKEA's base kitchen cabinets to do so!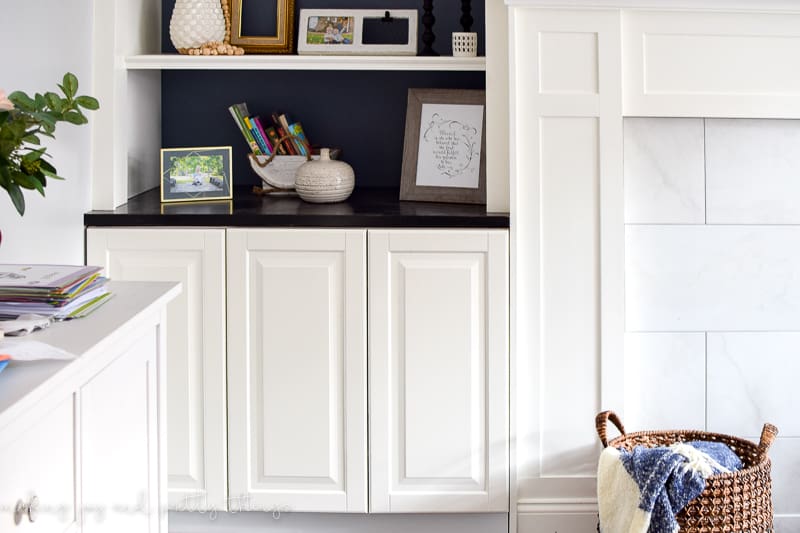 I love love love these cabinets. They're SO deep which is perfect for storing all the kids games, puzzles, books, and other toys. I love that their crap, I mean toys, are hidden. Since we only have the one living space, I really don't want it to look like a kid toy-splosion (though I can't say that we really keep it all that clean. Oops).
Since we did this 2+ years ago, I don't have any step-by-step photos or instructions. But, here's a basic rundown.
I actually found these pictures of what it looked like finished but before we moved in!
(I'm only able to show one side of the built ins as they are now because when I took the pictures we had a giant bath tub taking up the other side of our living room)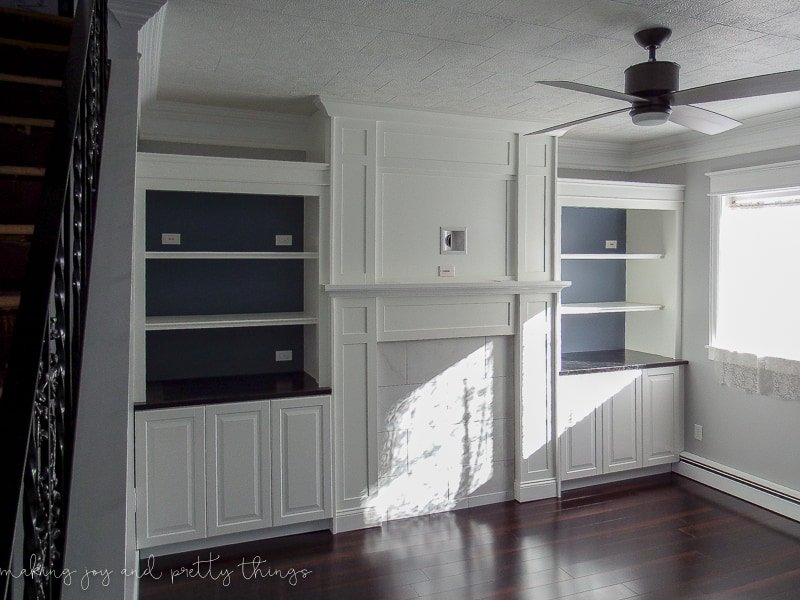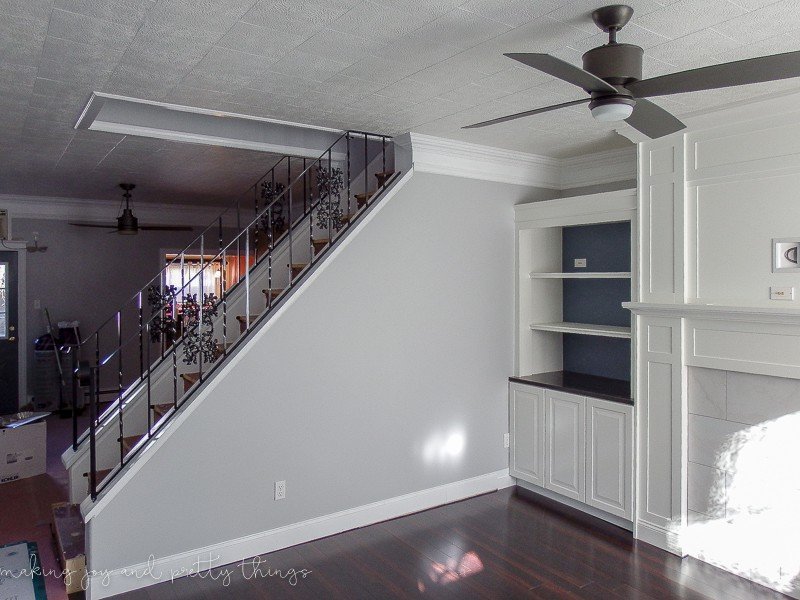 For this IKEA hack, we used IKEA's base kitchen cabinets on either side of the fireplace. Since the fireplace was already there, we had a predetermined width on either side to fill in with the cabinets.
IKEA has since redesigned all of their kitchen products so the exact base cabinets we used are no longer available.
These look like the newer version:
They're both part of the SEKTION base cabinet line at IKEA. I actually love all of the different door fronts they have that can really change the entire look of the cabinets.
Of course these cabinets aren't necessarily super cheap. But, they're much cheaper than having something custom made.
For our purposes, we used one of the larger, two door cabinets on either side of the fireplace and one of the smaller, one door cabinets on either side. This totaled 4 base cabinets! *You'll have to measure your space to see what size(s) will fit for you*.
Once they were assembled and in place, we were able to use wood trim pieces to box them in, making them look like REAL built ins! The width of the cabinets together didn't exactly equal the width between the wall and the fireplace. So, adding the trim pieces (pieces of wood painted white) also hid any gaps!
We took one of the cabinet doors to Home Depot to have them color match paint to the door color. That way, the wood trim pieces and the IKEA cabinet colors matched!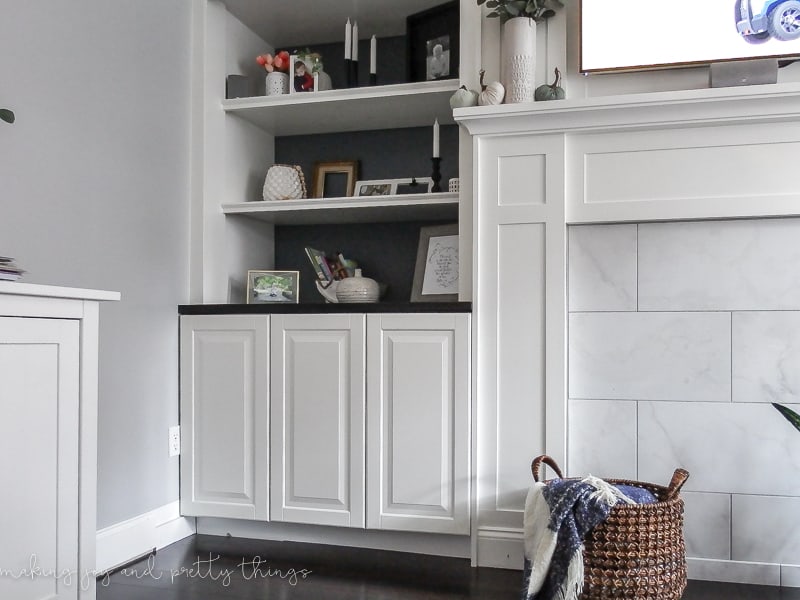 We used a panel (similar to this) that we stained on top of the cabinets.
The shelves were made from plywood with a trim piece on the front.
We also added a wood piece at the base of the cabinets to cover up the little IKEA feet.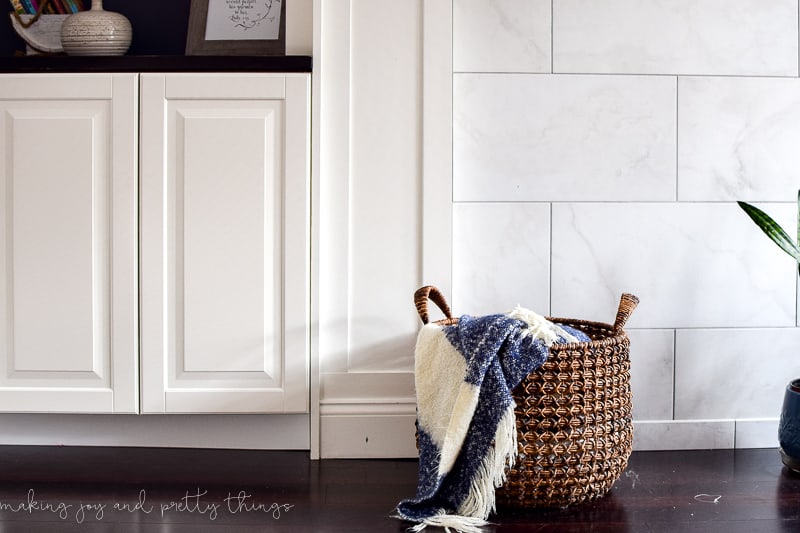 I love how the built ins look! Living in an old house, I really wished there were actual "real" builtins. But, these are really a close second. Adding depth AND storage while being stylish is pretty much a winning design recipe.
Not really "built in" related BUT I had to point out that my FIL also did all the woodwork for the entire fireplace surround. It's beautiful! He's truly talented!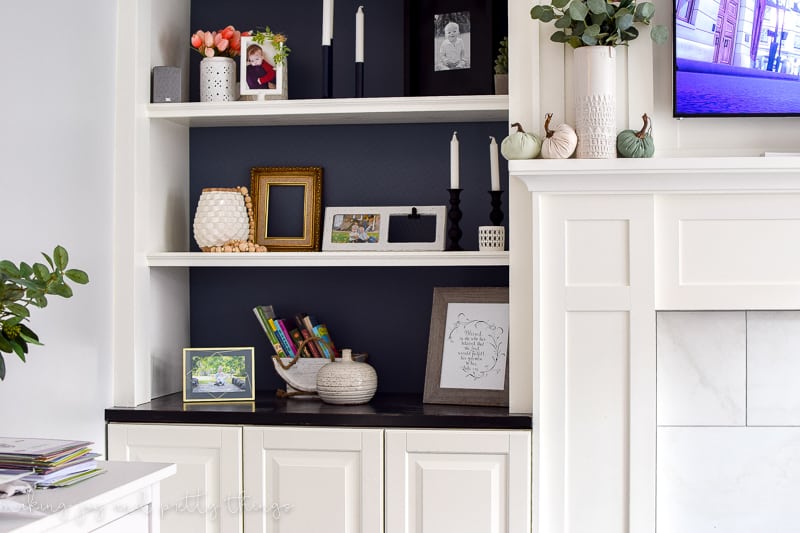 I use the open shelving part for our books, some pictures, and other random decor I've accumulated like the decor hoarder I am.
The base cabinets though? Those are stuffed to the brim with kid stuff.
I was going to organize everything to make it look "pretty" but I figured this was a more honest look at what they really look like.
The smaller cabinet has alllll the books in it. Generally overflowing. I get annoyed with it every once in a while and organize all the books. You know, small on top, medium in the middle, and large on the bottom. The kids can practically smell the organization and begin destroying immediately. So, this is what it looks like 99% of the time.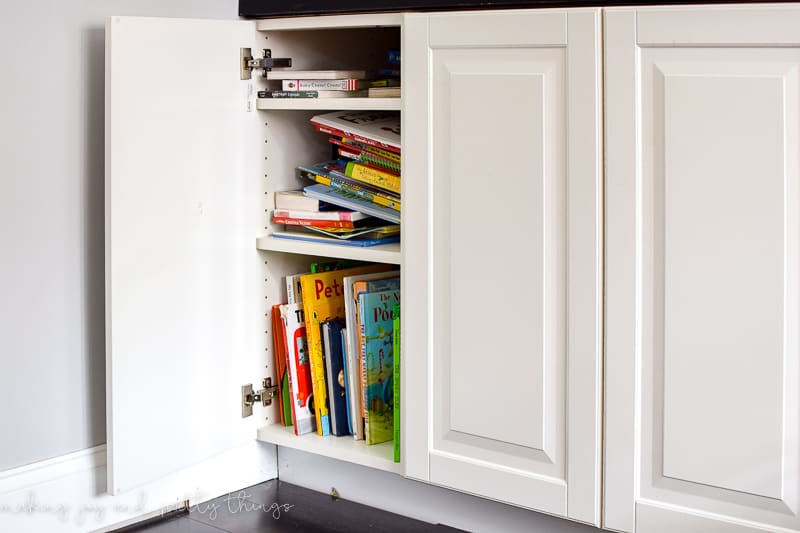 The bigger cabinet has games, puzzles, and bins of Legos. We can fit SO much in there.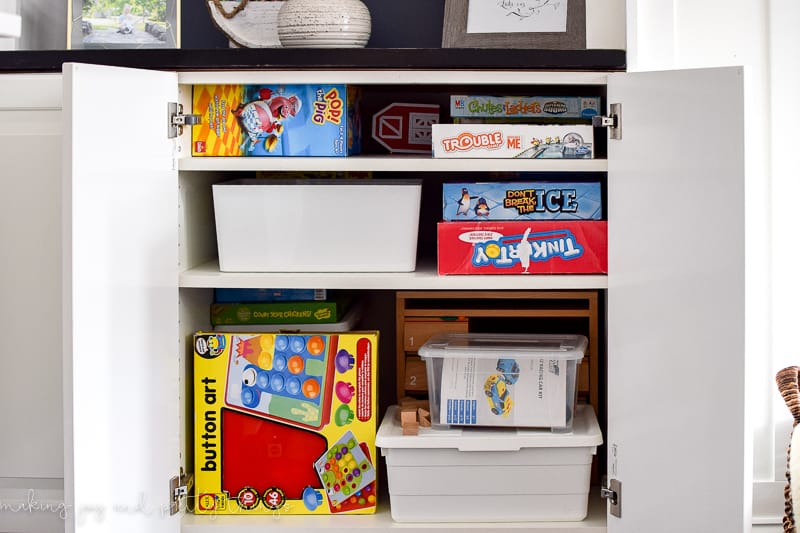 And, that's just half of the built ins we have! The other side is where my husband keeps all of the electronics. And, we have some DVDs because I mean do we throw those away now? Do we keep them? Everything is online now so I don't know haha.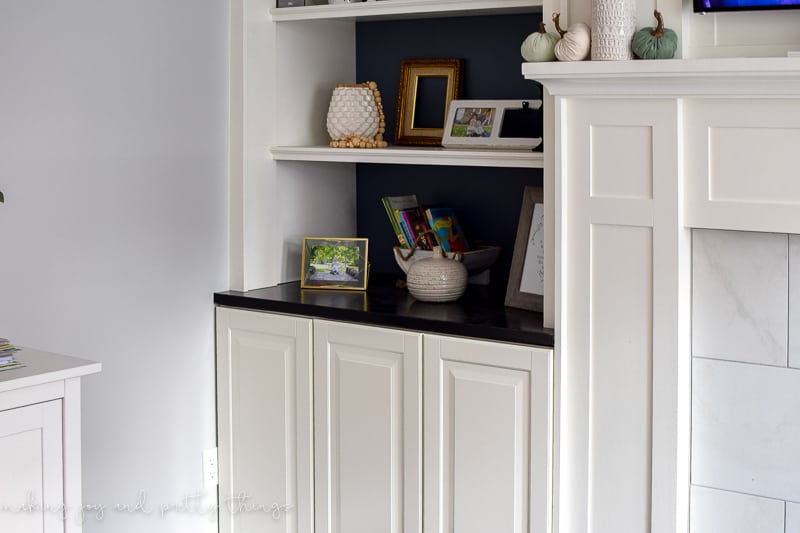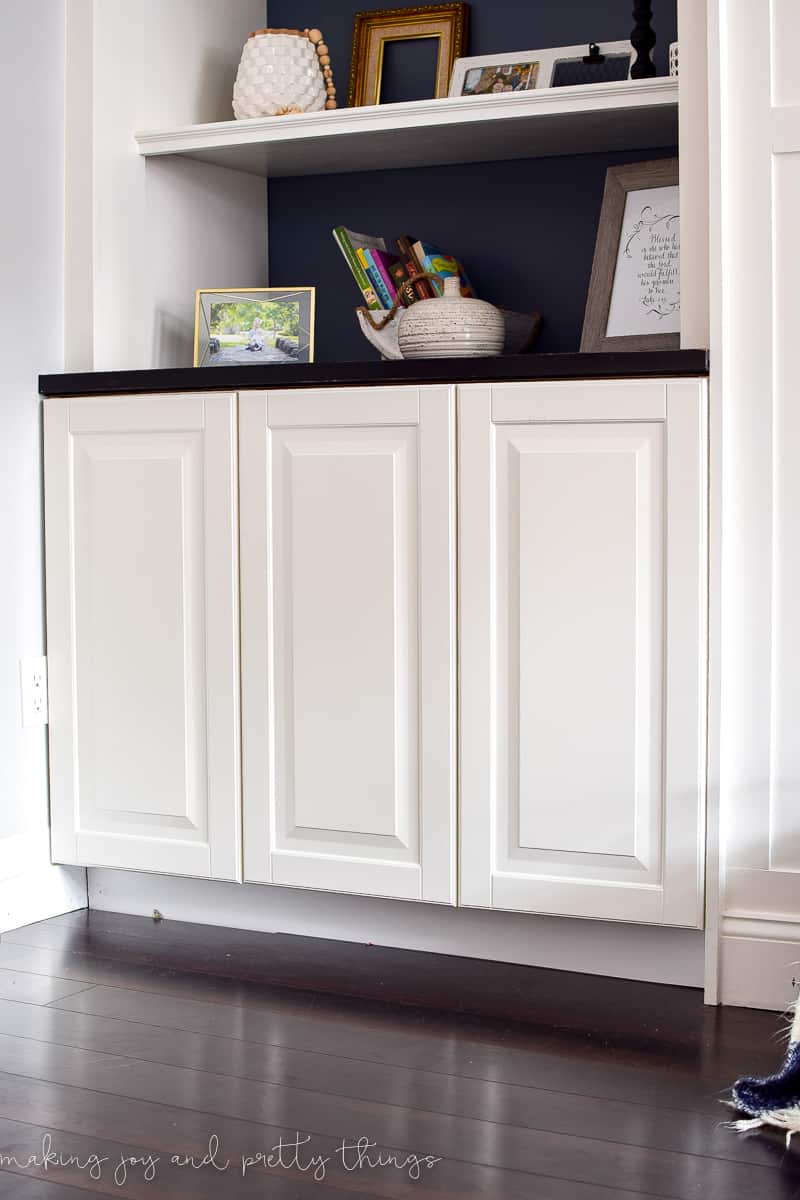 Now, let's see what everyone else came up with!
[inlinkz_linkup id=741489 mode=1]
Wishing you a joyful day!