Hi!
This is Kelly from North Country Nest and I am so excited to share a fun industrial DIY with you today.
This past summer, we replaced a few windows in our guest bedrooms and mudroom. They're big and beautiful and let in so much light. This is great during the day, but not so much at night when we would prefer to have a little more privacy. Although we live out in the country, I have this thing about open windows which may have stemmed from seeing way too many scary movies as a child. So, up went the old towels and sheets while we began the hunt for the perfect window treatment.
After coming up empty handed at several stores (how hard is it to make curtains longer than 86 inches?! high and wide people!), I went to my old trusty friend Pinterest to see how I could DIY this problem away.
That's when I found this great tutorial on how to DIY an industrial curtain rod. Pair that with some homemade drop cloth curtains and we could call it a day.
The Supplies
One 1/2″ wide pipe, longer than your window [ours was 60 inches, already cut]
Two 3/4″ floor flanges
Two 3/4″ x 2 1/2″ nipples
Two 3/4″ tee joints
Two 1/2″ end caps
Curtain clips [I used five clips per panel]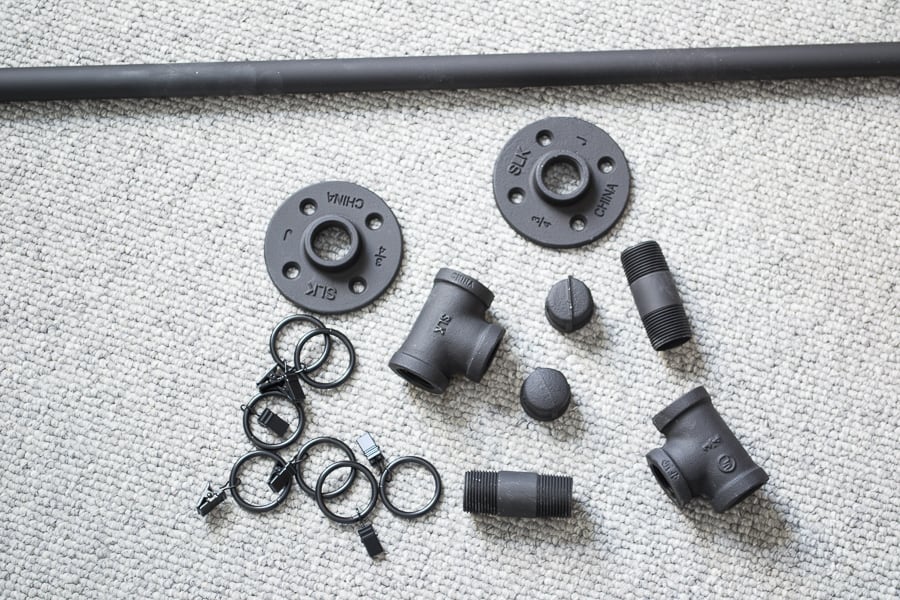 The Process
Step one. We wanted the curtain rod to be black, so I spray painted all the pieces with matte black spray paint.
Step two. Attach each nipple (they really couldn't think of a different name?) to a flange.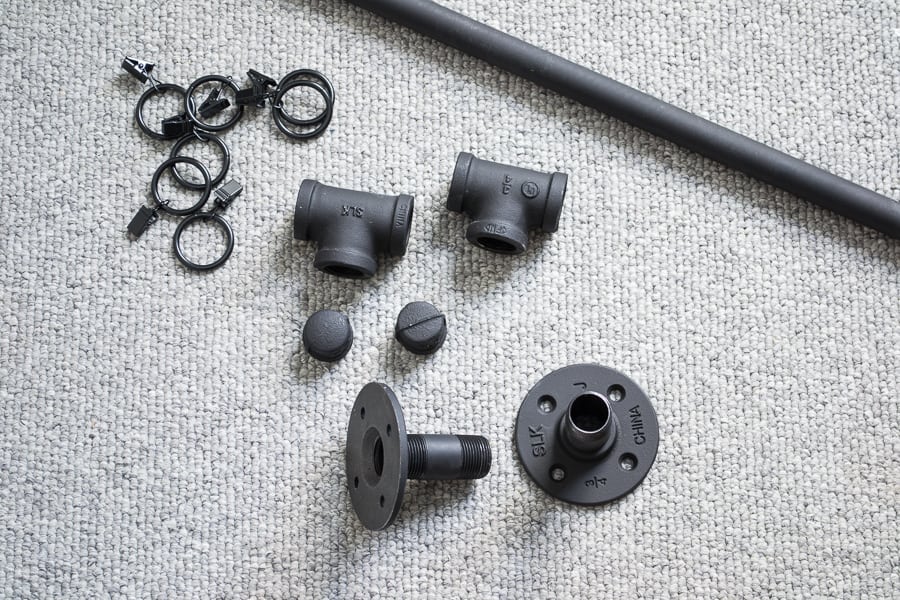 Step three. Attach the tree to the end of the flange/nipple piece.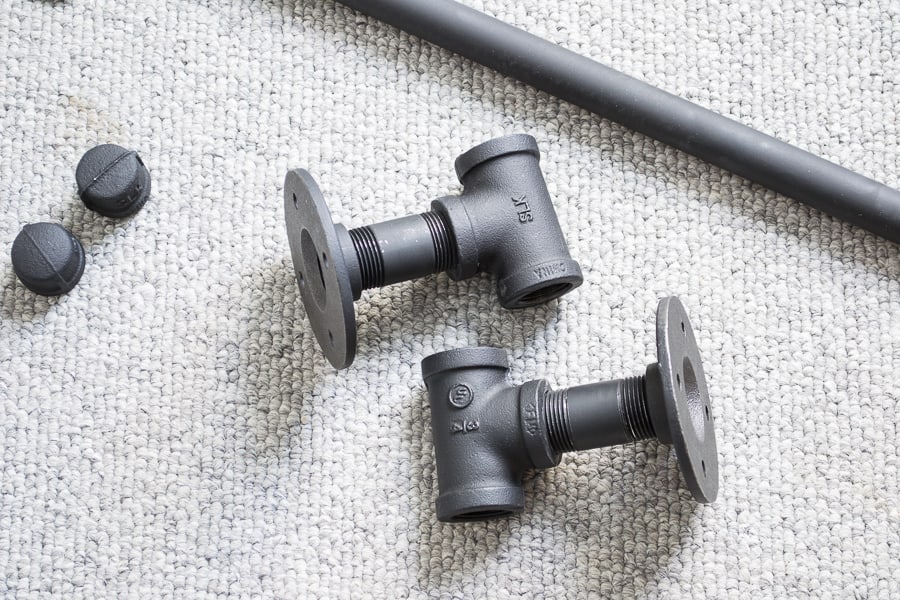 Step four. Screw the flange into the wall. Make sure the two pieces are placed close enough together that there is some overhang of the rod. Full disclosure, I miscalculated and had to redo this step. Good thing we need to mud in that room anyways, right?!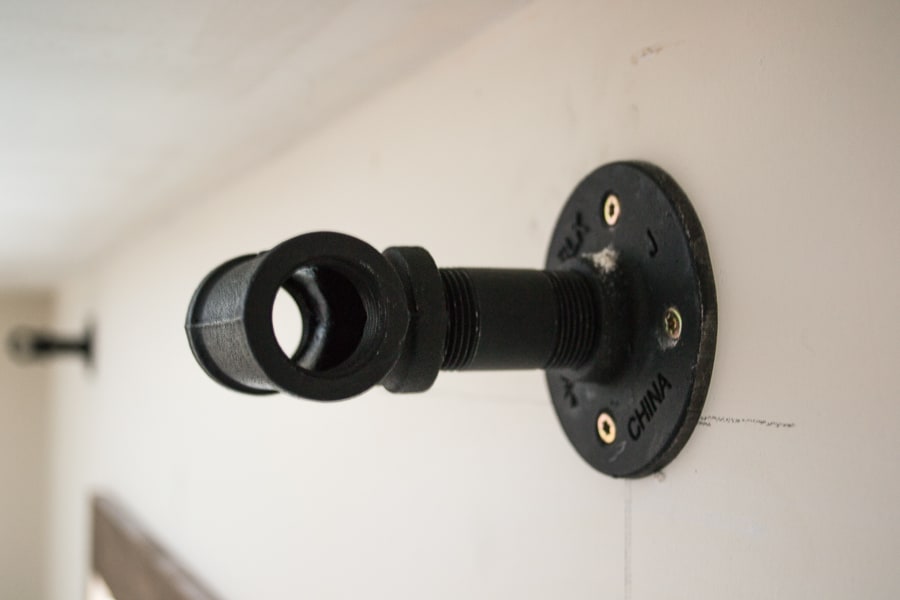 Step five. Thread the curtain clips through the rod and slide the rod between the two holders.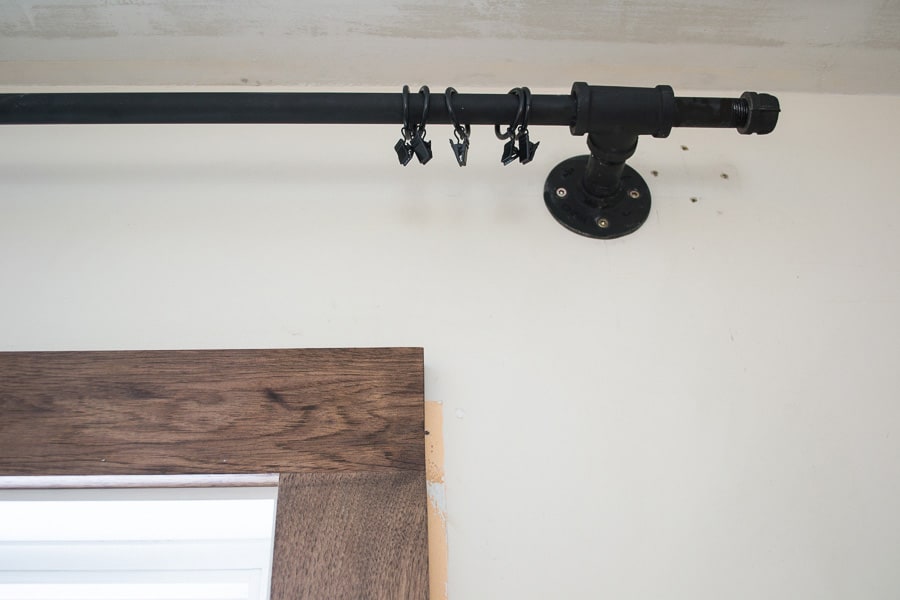 Step six. Screw on the end caps to each end of the rod.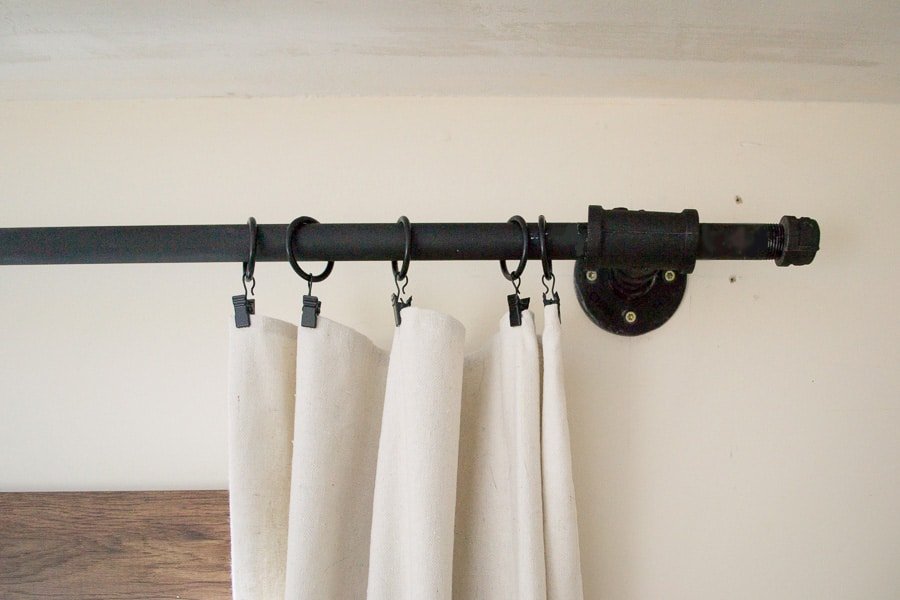 Step seven. Using the curtain clips, secure your curtain panel and enjoy!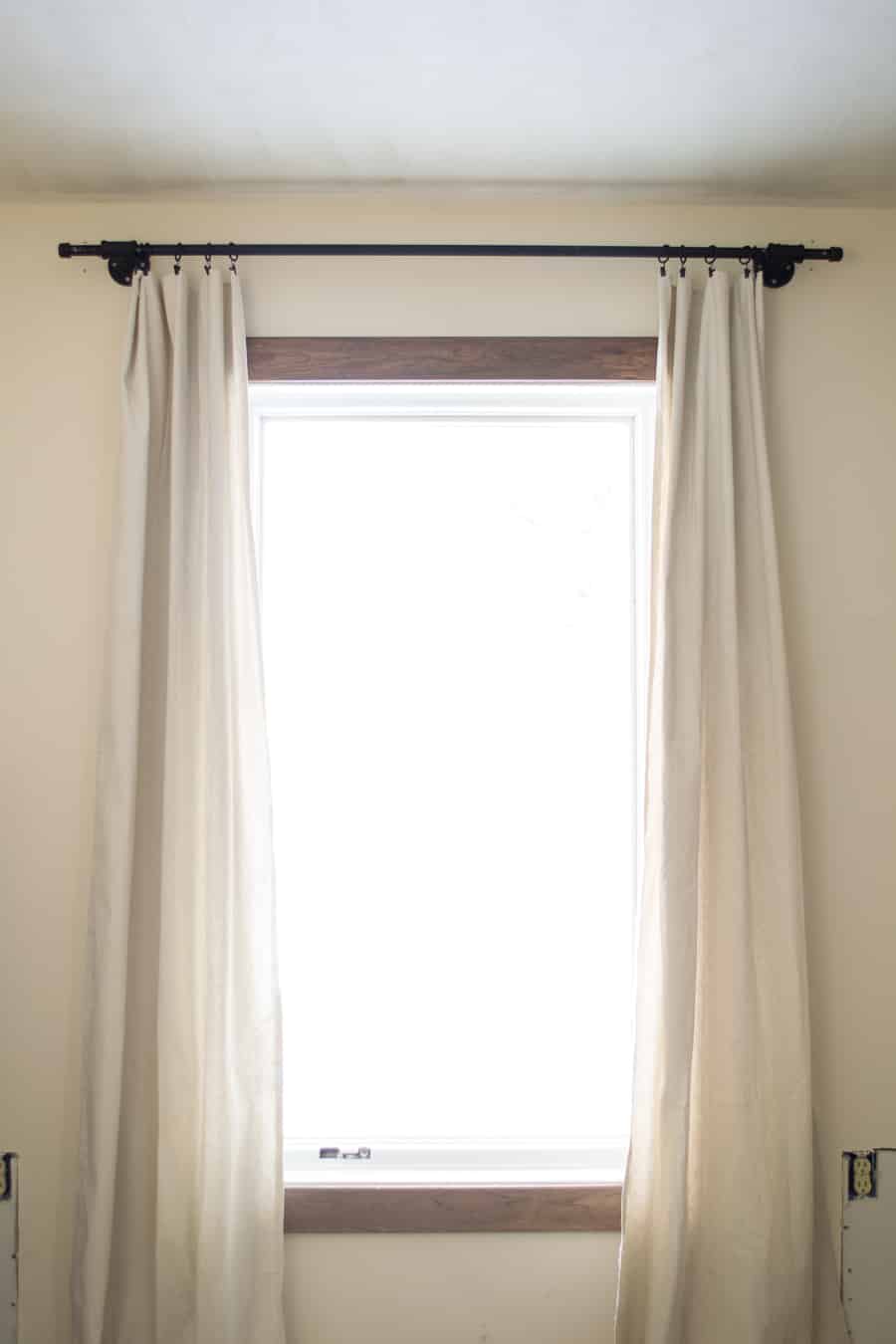 I am so happy with how this baby turned out – totally beats the old sheet we were using! The rest of the room looks a little like a hot mess (drywall exposed, studs exposed, etc.), but at least our window treatment is on point, right?
I hope you enjoyed this fun DIY and thank you Sarah for sharing your space with me today!
All my best,
Kelly