How to Make Your Own Faux Garland
This faux greenery garland took only a few minutes to make but saved tons of money and adds rustic, farmhouse charm to any season.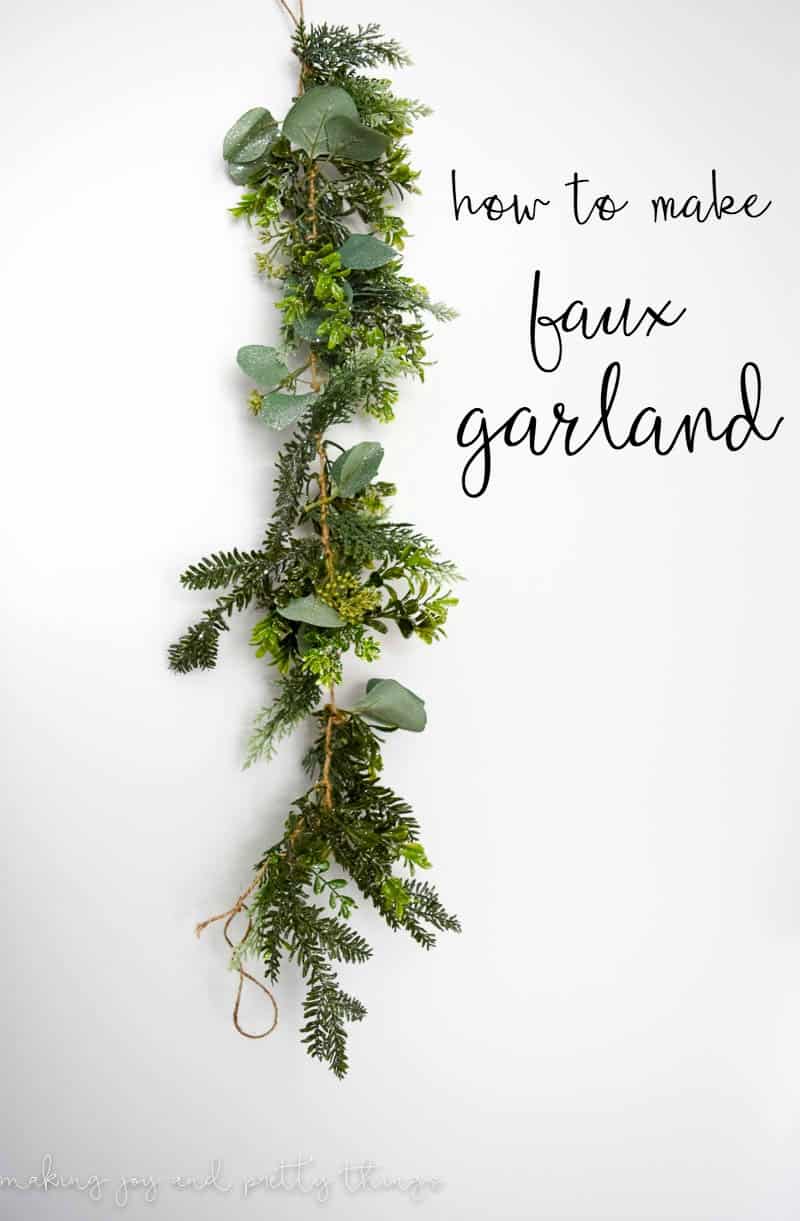 Well, I can't believe it's going to be Christmas THIS weekend!  Crazy how fast the time goes.
I have shared sooo many Christmas DIYs with you (click here to see some).  I'll honestly be sad when I can't justify decorating with glitter decor anymore….
One little project I did make that I haven't shared yet is this DIY faux greenery garland.  I love a good garland, especially anything that looks real.  But, the price tag can sometimes be outrageous!  I knew I could make something that would look pretty sitting on my mantle for a fraction of the cost.
And, I'm SO thrilled with how it turned out.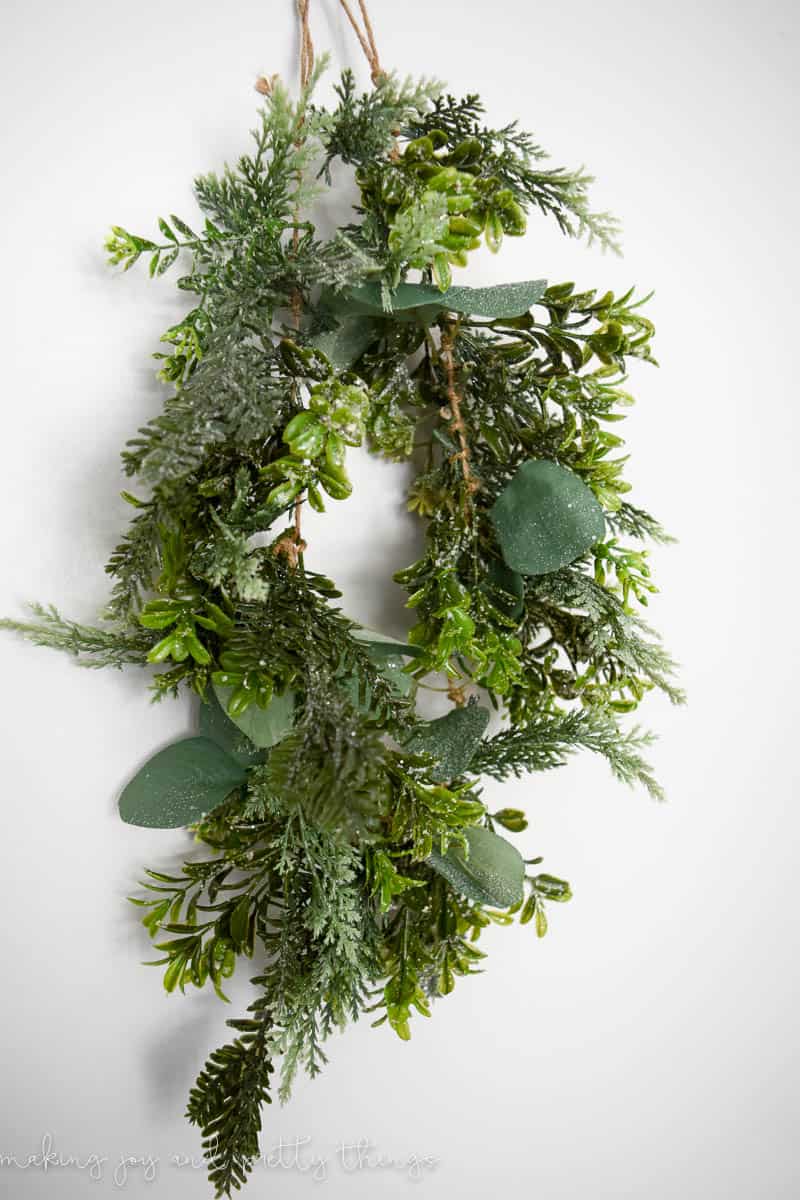 While my garland may look Christmas-y (as I did make it for Christmas this year), the same steps can be taken to make a garland for any season.
I love how it looks hanging from my mantle.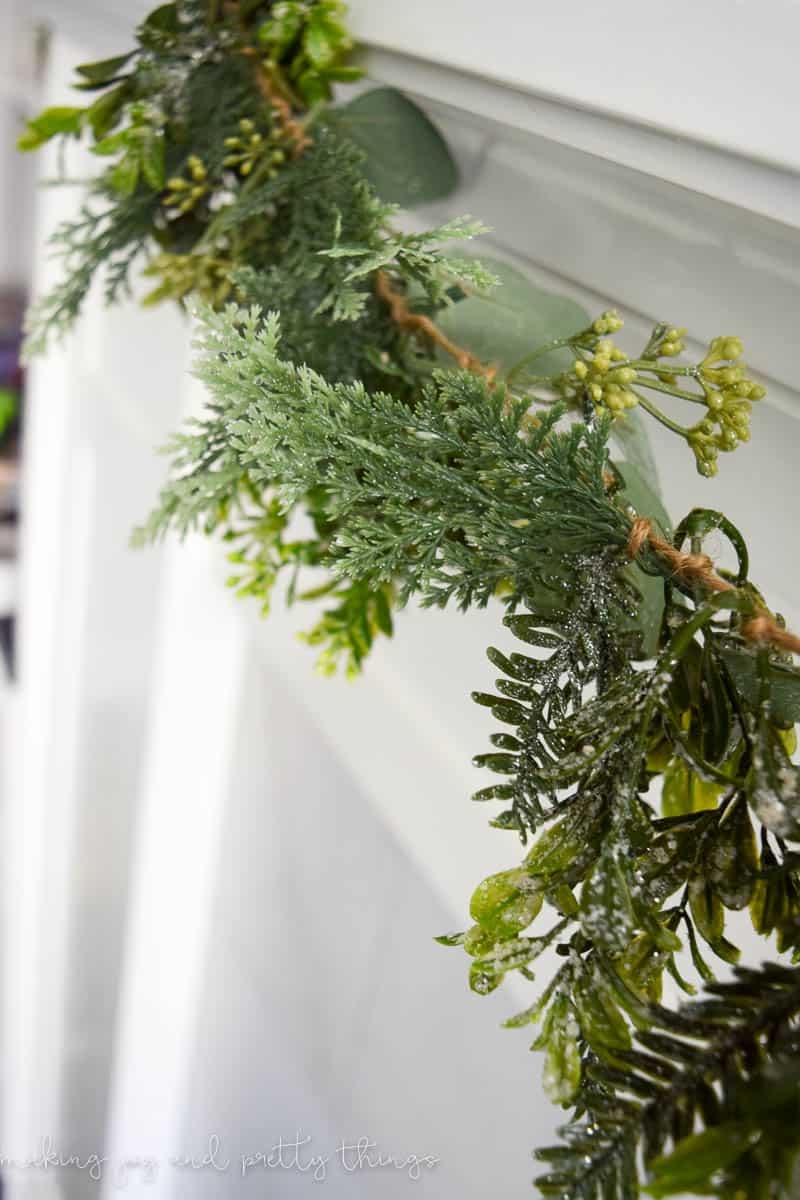 AND, especially how it looks after adding some Christmas stockings and DIY wood bead garland.  It's the perfect, simple, farmhouse Christmas mantle.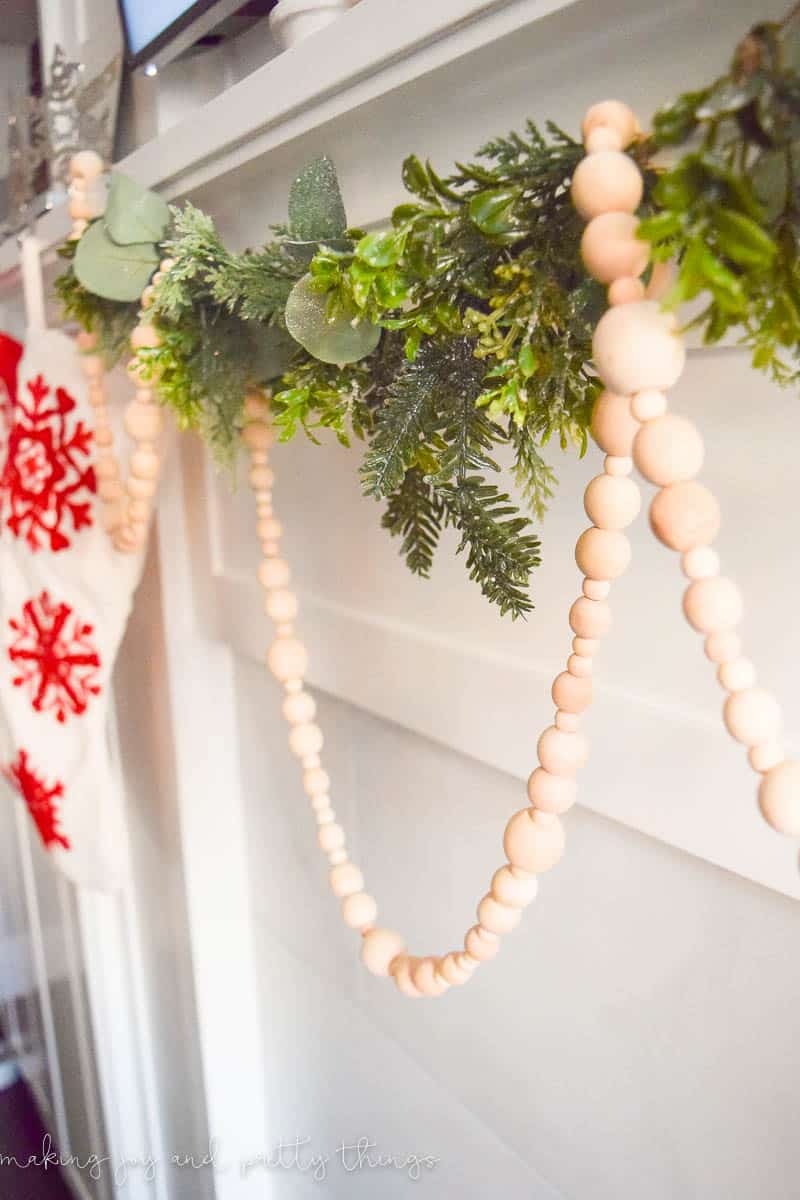 I hope you have a wonderful  Christmas!
Wishing you a joyful day!