This rustic wood bead garland took only a few minutes to put together and can be used in so many different ways in your home decor.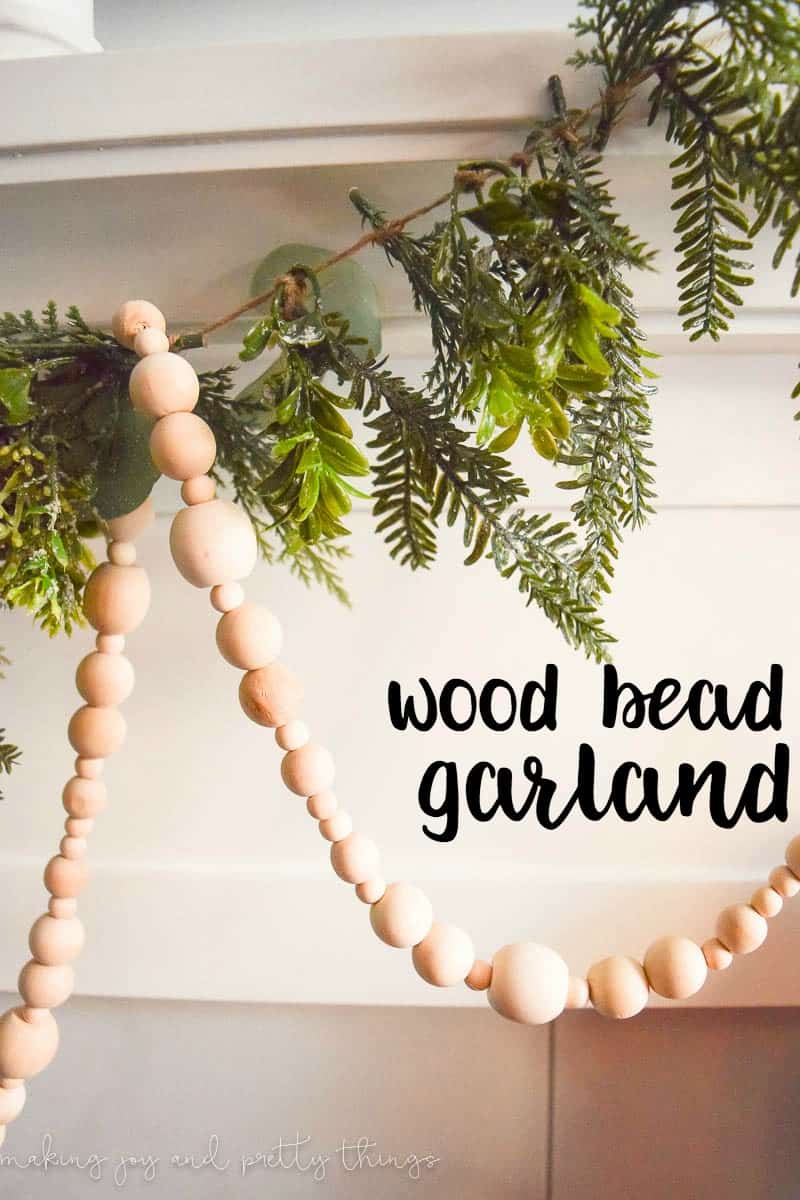 I'm so excited to share quite possibly the easiest little project I've ever made. Seriously it took 10 minutes. Craziness.
The wood bead garland is part of another month of Simple Farmhouse Decor! On the first Sunday of the month, I've been sharing a simple DIY or craft with a signature farmhouse look.
I know it's not the first Sunday of the month, but, there are so many other fun things planned for next week, I had to push for a week early this month!
The past few months, I've completed so many fun projects. I absolutely love this little series I have going on here. Each farmhouse style project only takes a minutes, and a few dollars to complete.
If you've been following along, you know I love the simple look of natural wood.
But, for this month, I also wanted to do a Christmas-y project. I couldn't quite figure out how to marry the two until I came across a few wood bead garland projects floating around Pinterest.
I knew I had to try it!
My kiddos and I hopped in the car to head to Michaels! Well, we didn't make it through the front door. Let me tell you, the terrible 2's have come a few months early. And they are quite terrible.
Later that evening, I snuck out of the house sans kiddos to head back to Michaels. Alone. It's always a dangerous time.
I was so surprised at how many wood beads they had! I ended up getting 4 different sized beads and used some extra twine I had left at home.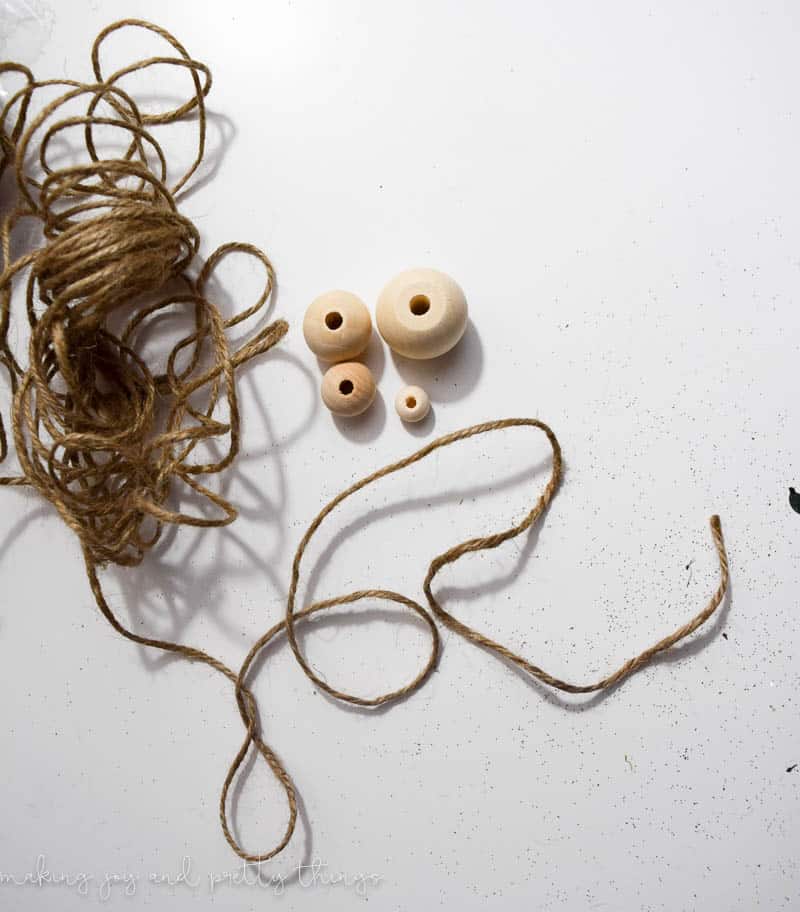 And, you guys, this project is literally as easy as stringing beads onto twine.
You do (or technically don't) have to come up with a pattern to follow. Below I showed the pattern I just randomly came up with. I had the most of the tiniest beads so I wanted to use more of them. Other than that, I just popped some beads on and went with it!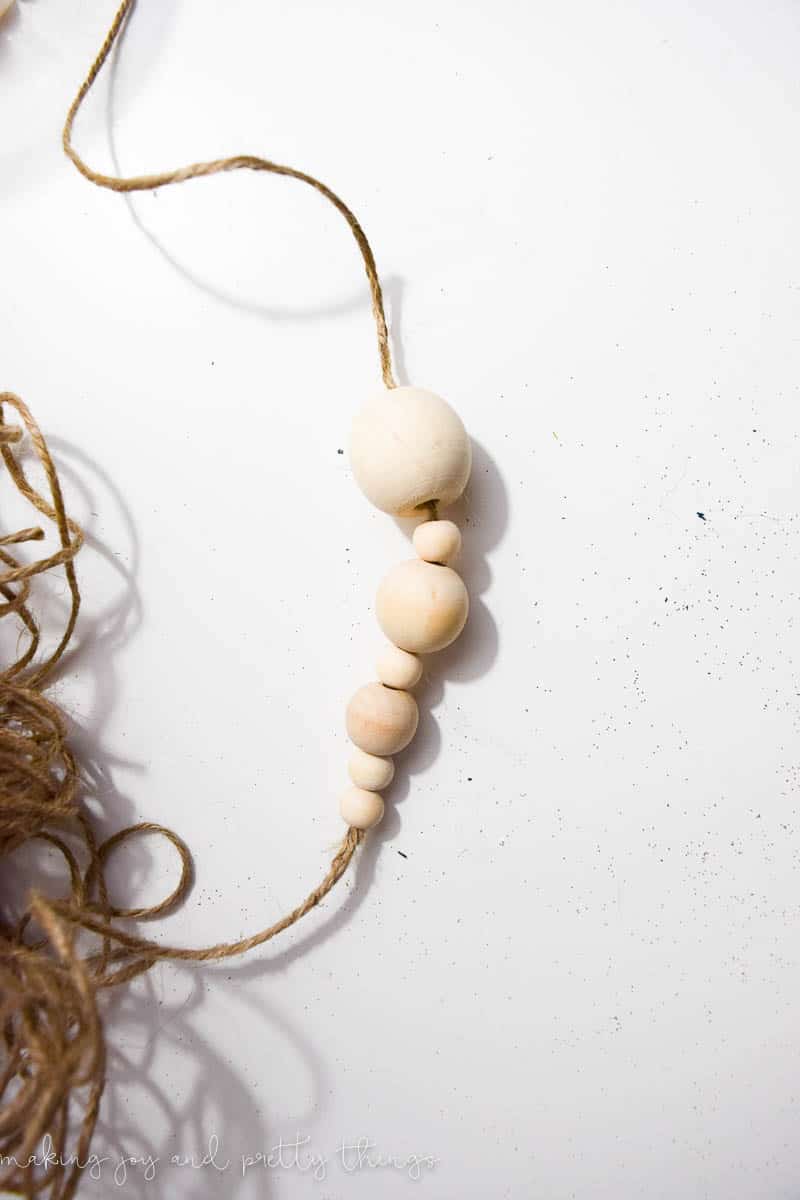 I continued until I ran out of one size of beads. Tie some knots at the ends to hold on the last bead and a loop on either side to hold the garland onto hooks. And. That. Is. It.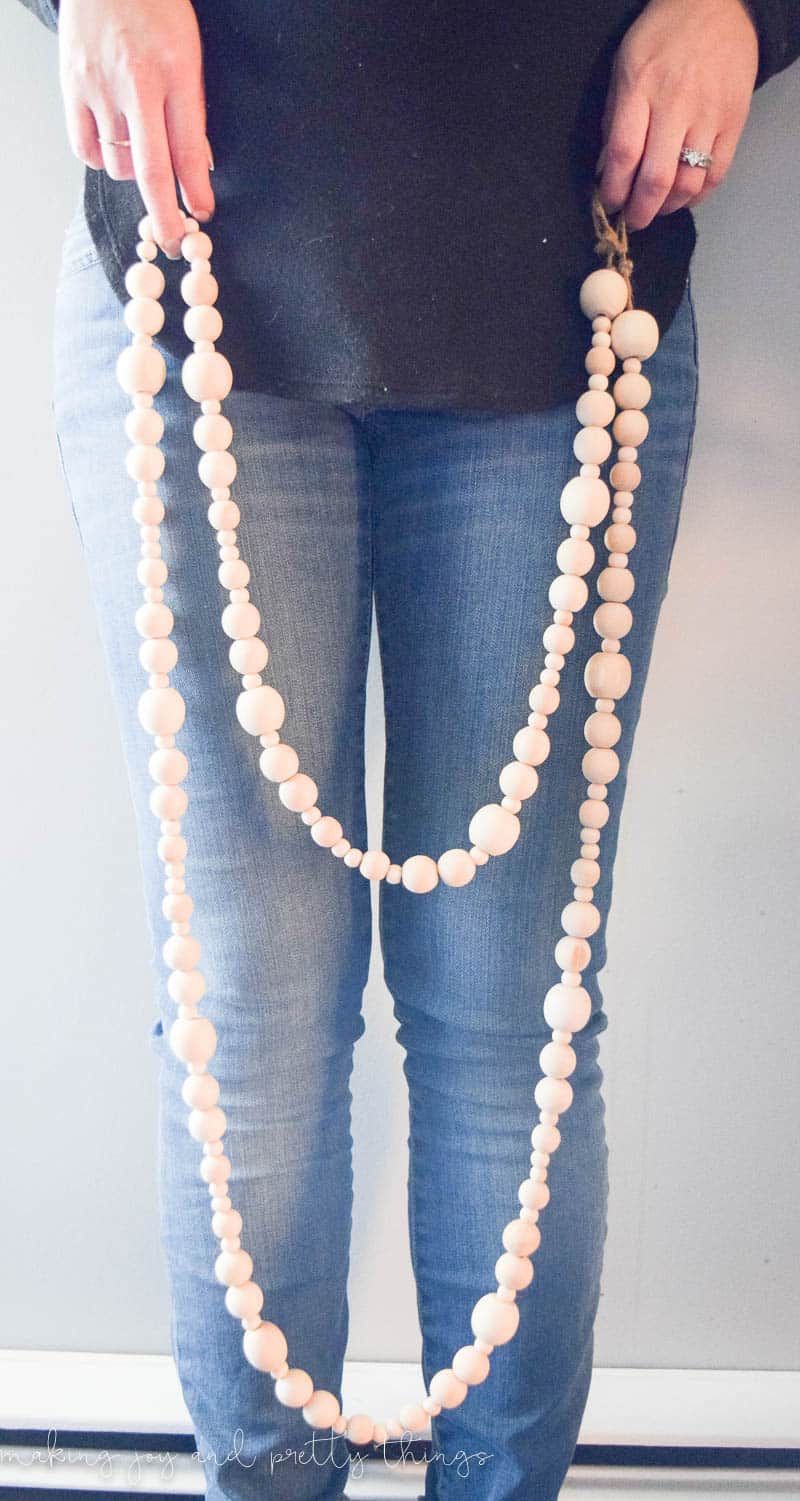 How cute is it?!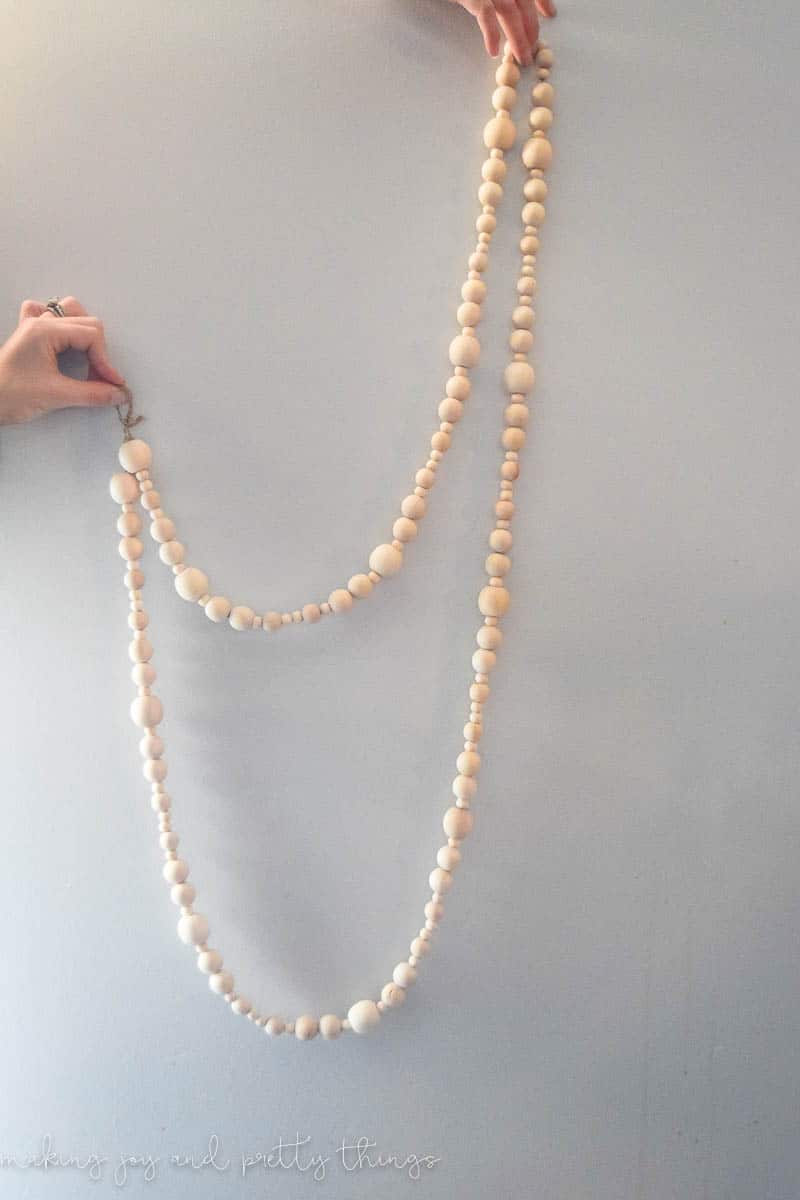 I knew just where I wanted to put it. Hanging on the mantle with some faux garland I made (that I'll share this week, too!). It's a simple, farmhouse look.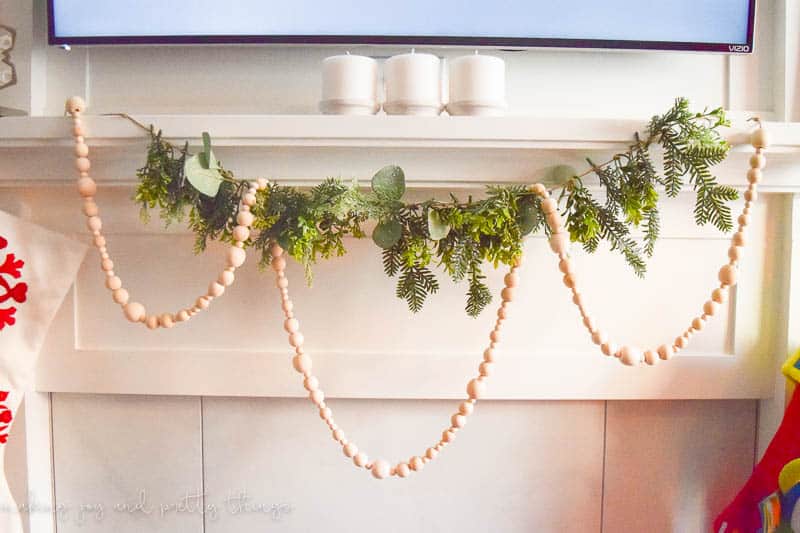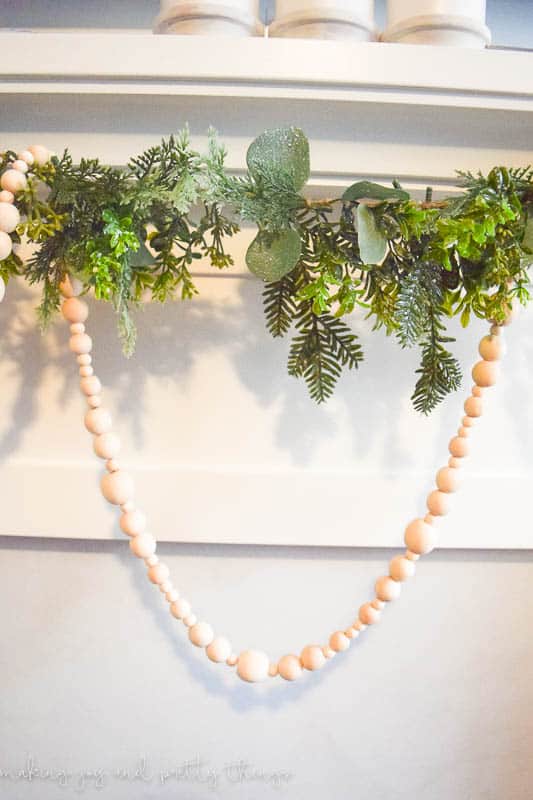 The possibilities are endless!! You could use it as garland for your tree, wrapped around your banister, or just laying and snaked through decor on shelves.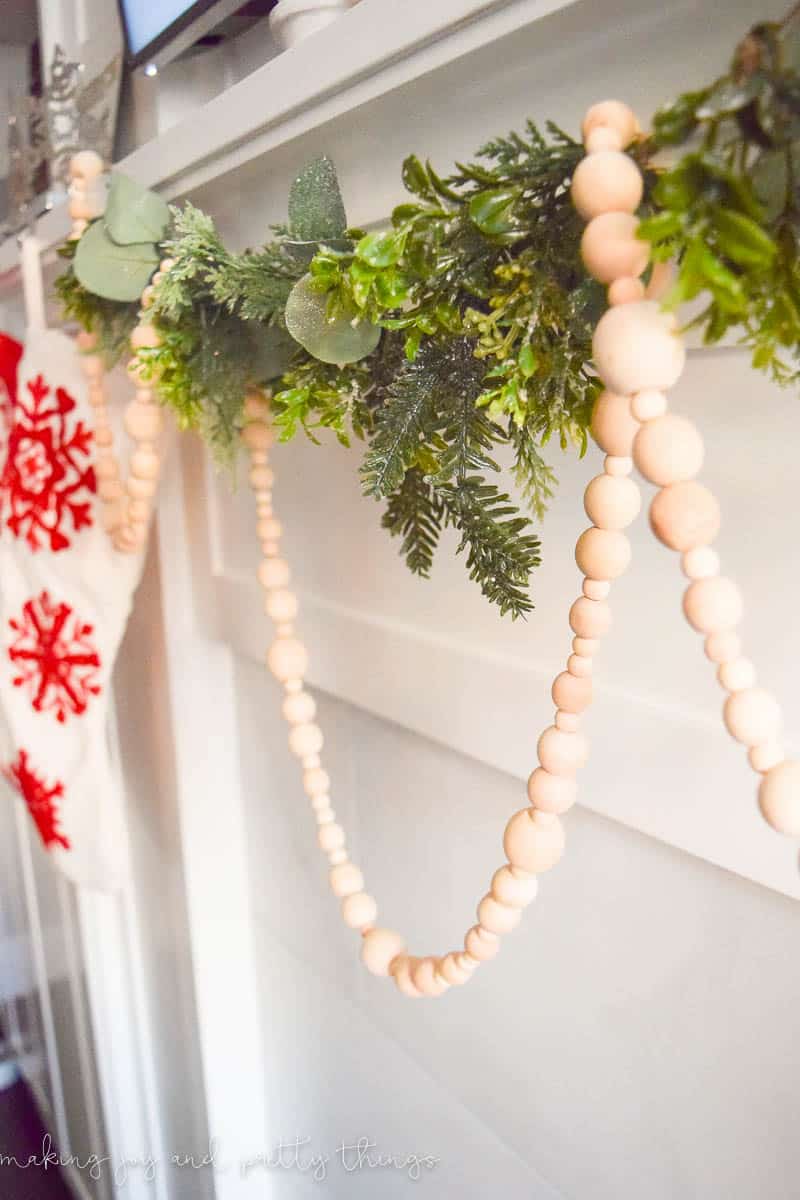 Have you started decorating for Christmas? Or still hanging on to fall?
I can't wait for the next few weeks! Christmas is my favorite time of the year and I'm going to be smothering you with Christmas cheer. Be prepared 😉
Wishing you a joyful day!