Simple Farmhouse Decor: DIY Chalkboard Lettering Sign
Looking for more farmhouse decor in your life? Check out this simple to do chalkboard lettering and get that style you are looking for!
This month I'm sharing one of the DIYs I completed for my DIY Farmhouse Shelves: DIY chalkboard lettering.
Hi again! It's another month of Simple Farmhouse Decor where I post an easy farmhouse decor DIY that you can do quickly while staying on budget!
If simple farmhouse decor sounds like music to your ears (as it does mine 🙂 ), check out a few posts I did in the previous months including an Upcycled Frame and Wreath and a Mason Jar "Choose Joy" Display.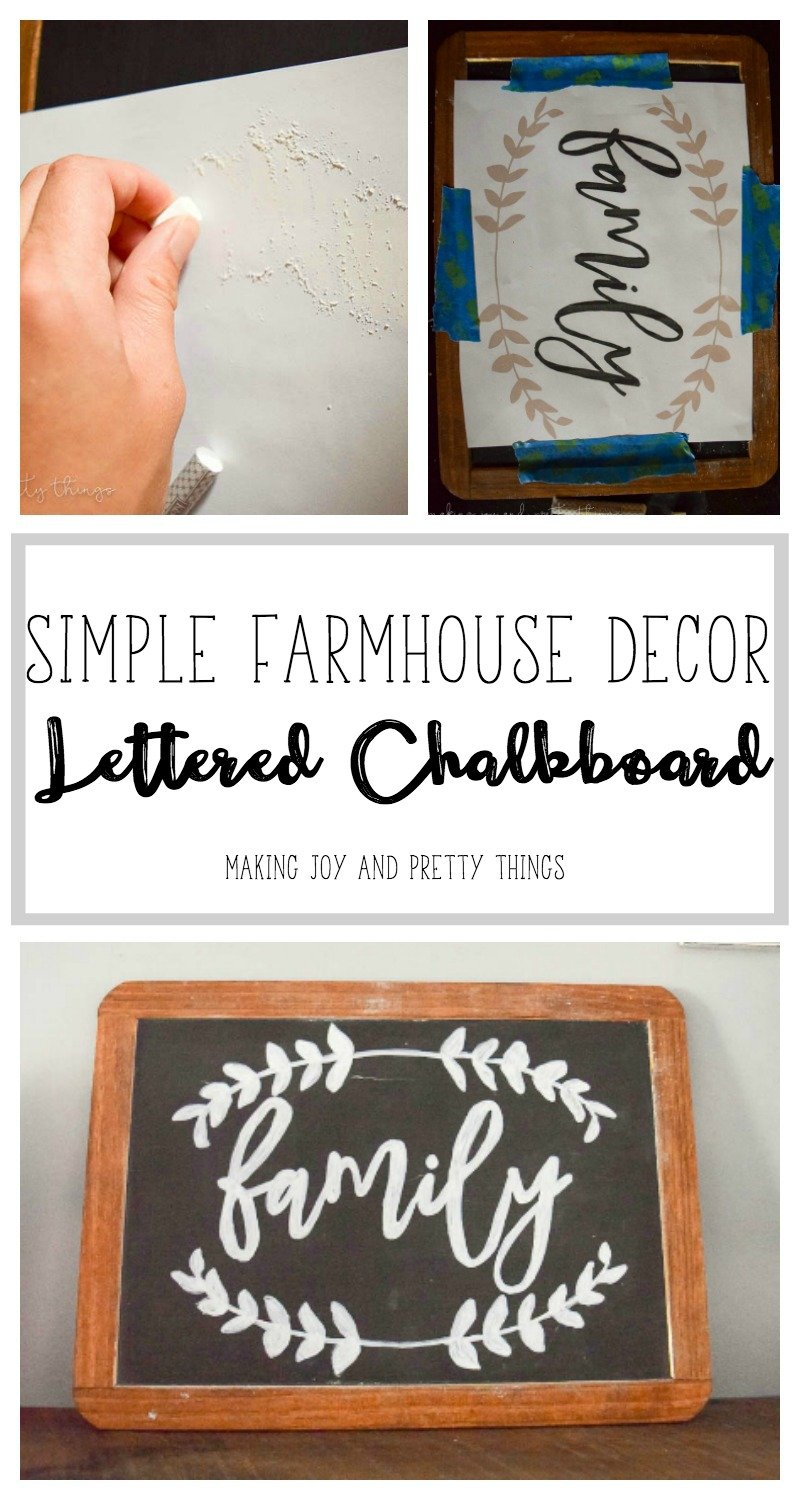 This post contains affiliate links. Please, click here to read my disclosure policy.
Supplies for DIY Chalkboard Lettering:
Step 1. Stain the Chalkboard Frame
I started by using a premade framed chalkboard I picked up from Michaels. It was one of those unfinished ones and cost about $5. I stained the outside using Rustoleum Varathane Wood Stain in American Walnut.
Because I didn't tape off the actual chalkboard part, some of the stain got onto the chalkboard. So, I ended up painting over the chalkboard with chalk paint I had on hand.
But, this is totally unnecessary if you just tape off the chalkboard while staining. So mad at myself for not doing that!!
Step 2. Design and Print your Chalkboard Lettering
Once I spent entirely too much time doing the chalkboard frame, I used Picmonkey to design a little saying with a stem graphic.
When designing your look, start by choosing the correct size of frame you need on Picmonkey's website. Next, choose your overlay objects (in this case the stems).
I have a few images I had purchased or got for free that I sorted through before choosing the leaves on stems. Simple, but still beautiful!
Last, choose a saying or word for the look and a pretty font! I'm also a font junkie and have a ridiculously large stock of fonts.
Designers are SO talented and I can't resist a good girly, twirling font. For the word "family" I used a font called "Tropical Nights Bold" that you can purchase on Creative Market.
Print your design out on regular computer paper (and make sure it will fit on your chalkboard).
Step 3. Cover the Printed Letter Back in Chalk
Flip the paper over and color over any area that contains your design on the opposite side using white chalk. If you can't see where the design is, just color the whole page in chalk.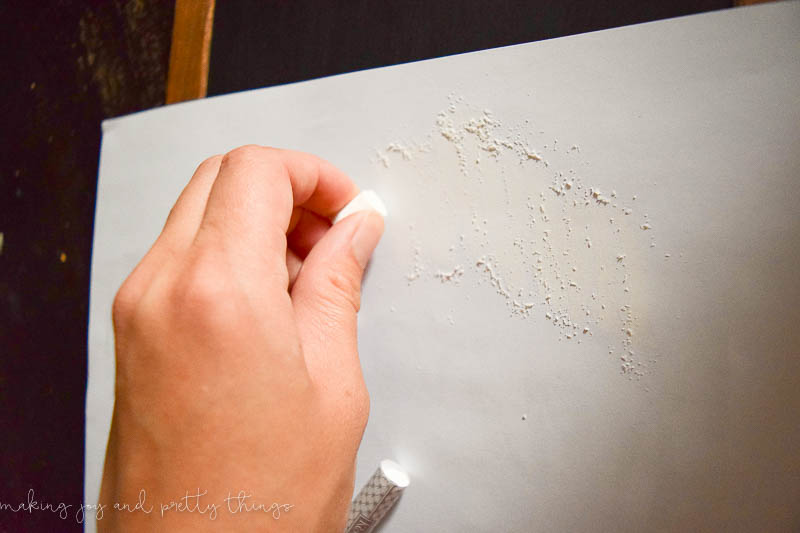 Step 4. Tape Lettering to the Chalkboard and Trace
Tape the page down with the white chalk-colored side facing the chalkboard.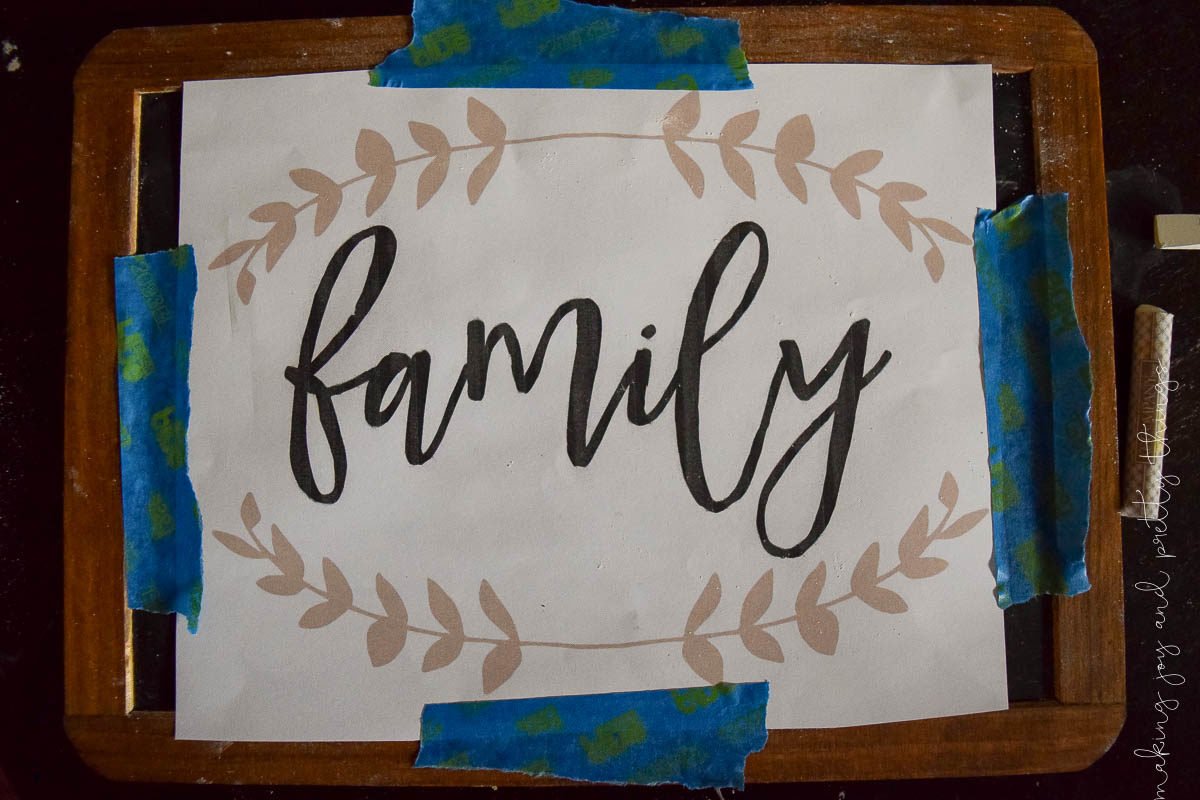 Trace over the outline of the words and design using a pen or pencil. Make sure to press down pretty hard on the pen/pencil without breaking through the paper.
Here is what you end up with: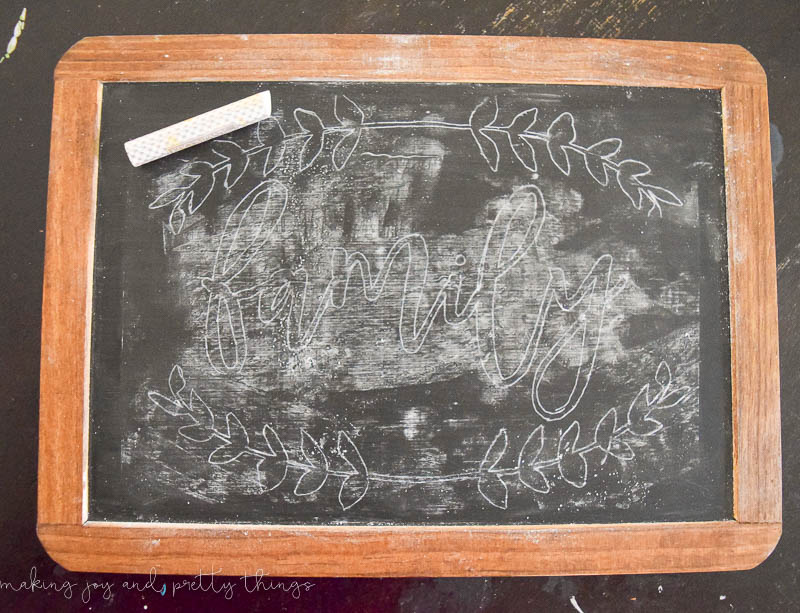 Step 5. Fill in Lettering with Paint Pen
Lastly, I used a white paint pen to fill in the design. When using this photo transfer method, I usually go over the design twice with the paint pen.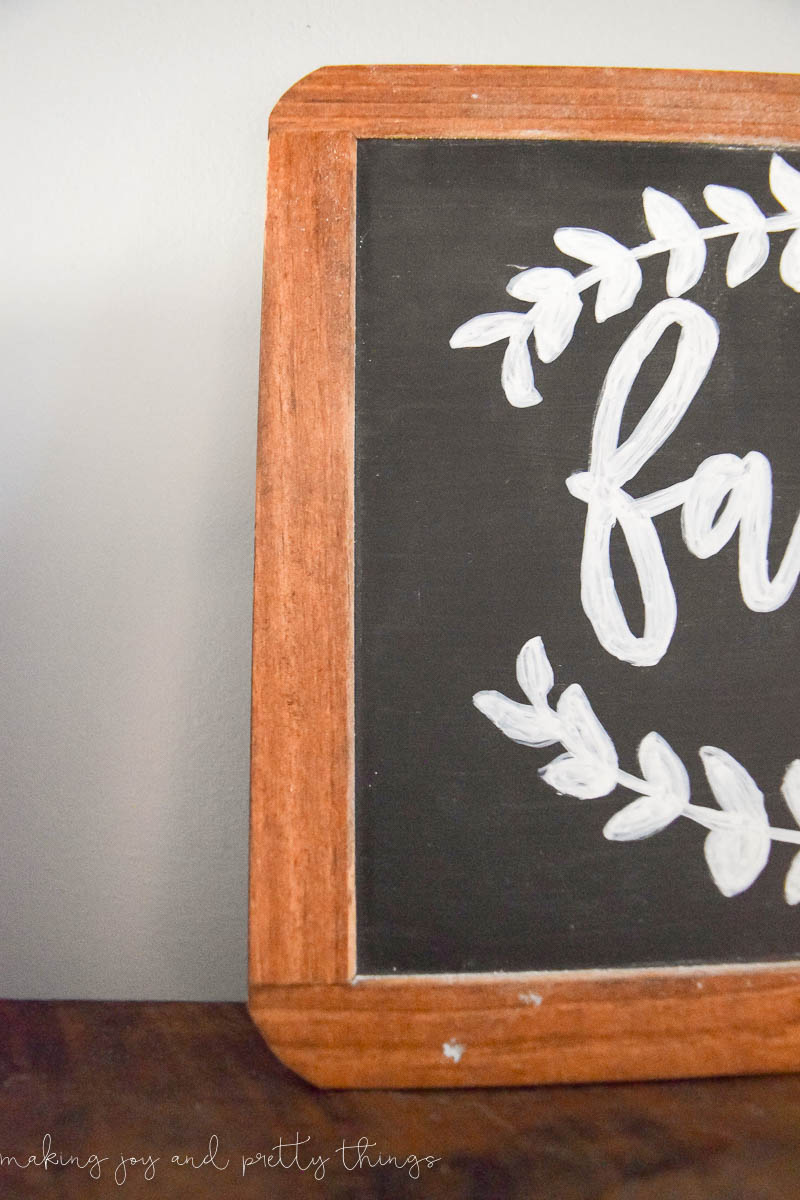 Pretty simple, right?? Plus, it looks like it's a custom sign or something you had to pay for!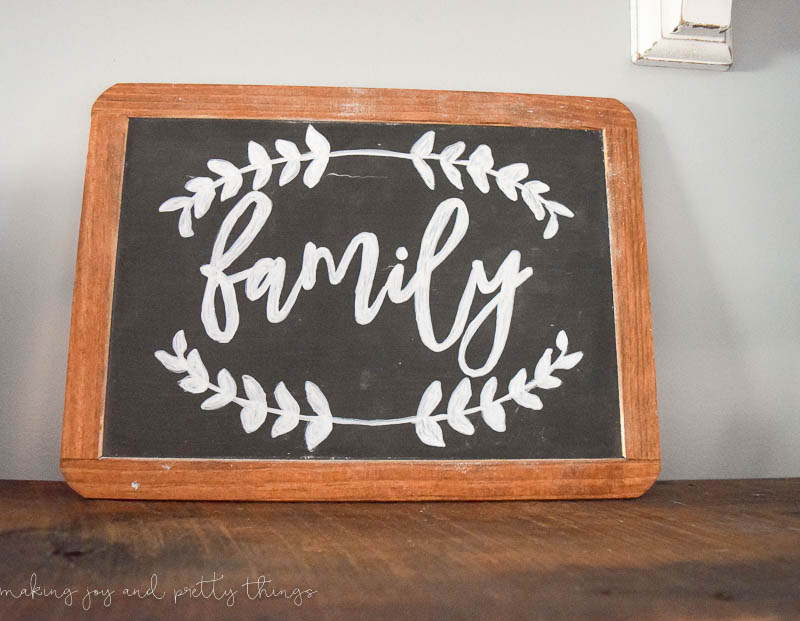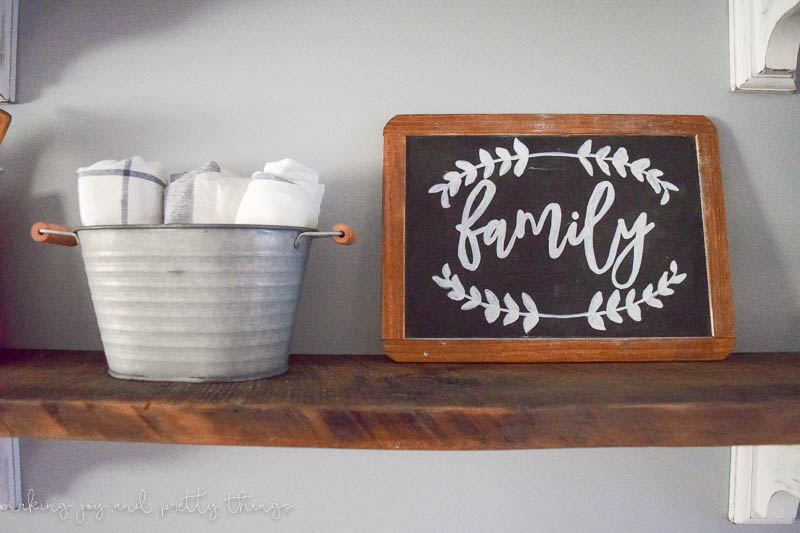 You can see my whole process for how I styled the open shelves in this post.
Oh, and here are what all of the farmhouse shelves look like styled and pretty!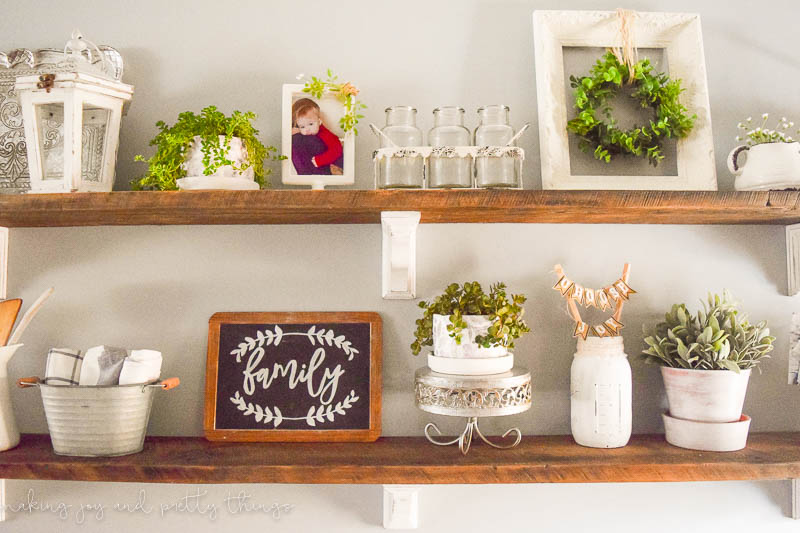 The lettered chalkboard sign was the perfect addition to the shelves. I love seeing "family" right above our dining room table.
Even through the messy, crazy, and sometimes frustrating meals we spend there, I love the reminder that this is MY family. It ain't always pretty, but these people are mine, and I love my little family.
Thanks for stopping by for another month of simple farmhouse decor!! I'll cya again in October!
Wishing you a joyful day,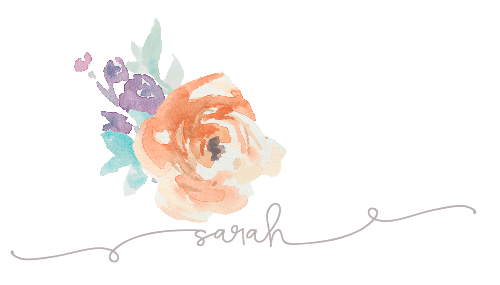 DIY Chalkboard Lettering Sign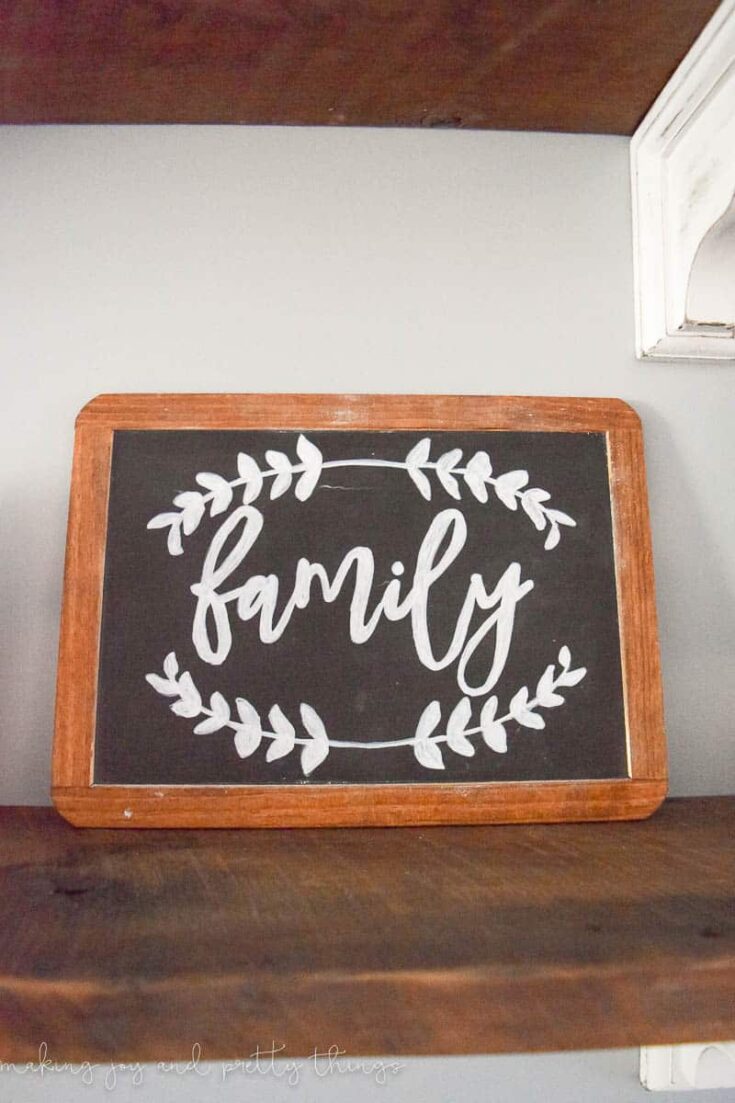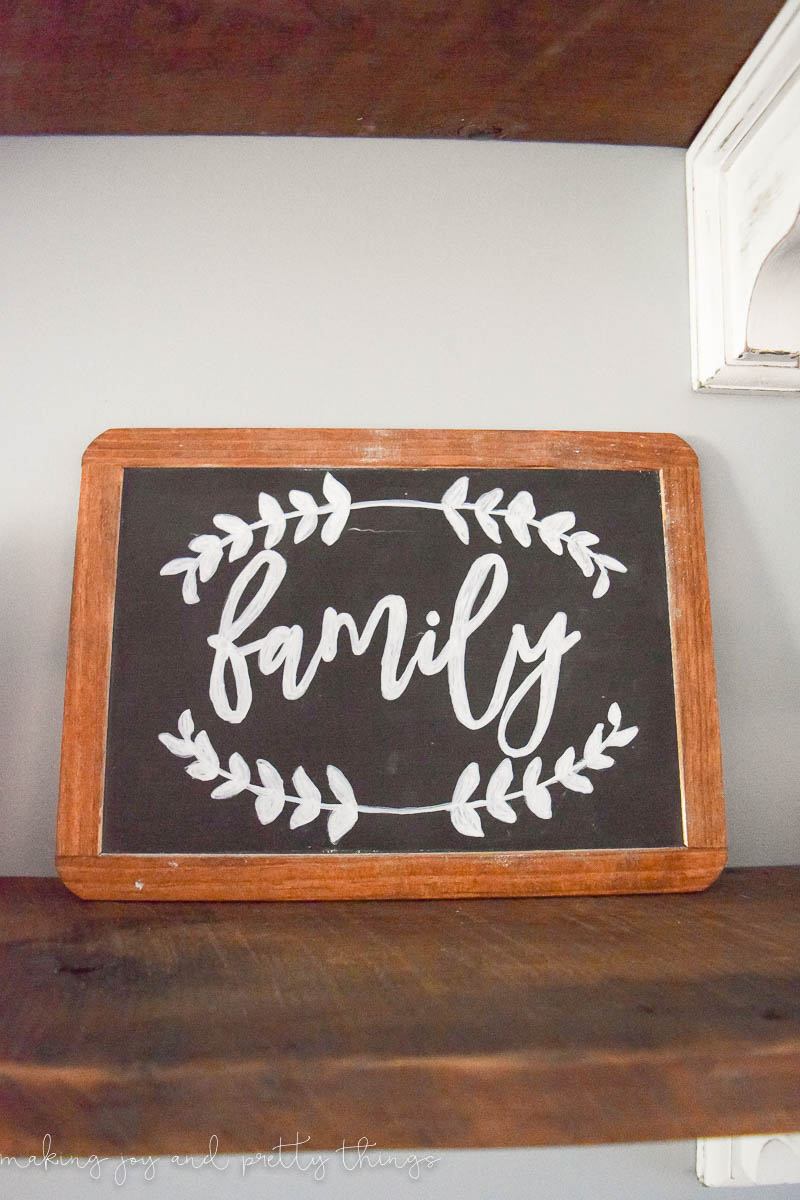 Looking for more farmhouse decor in your life? Check out this simple to do chalkboard lettering and get that style you are looking for!
Instructions
Stain the Chalkboard Frame
Design and Print your Chalkboard Lettering
Cover the Printed Letter Back in Chalk
Tape Lettering to the Chalkboard and Trace
Fill in Lettering with Paint Pen