Learn how to make DIY Christmas stocking letters from oven bake clay! Such an easy project and the perfect crafty gift idea!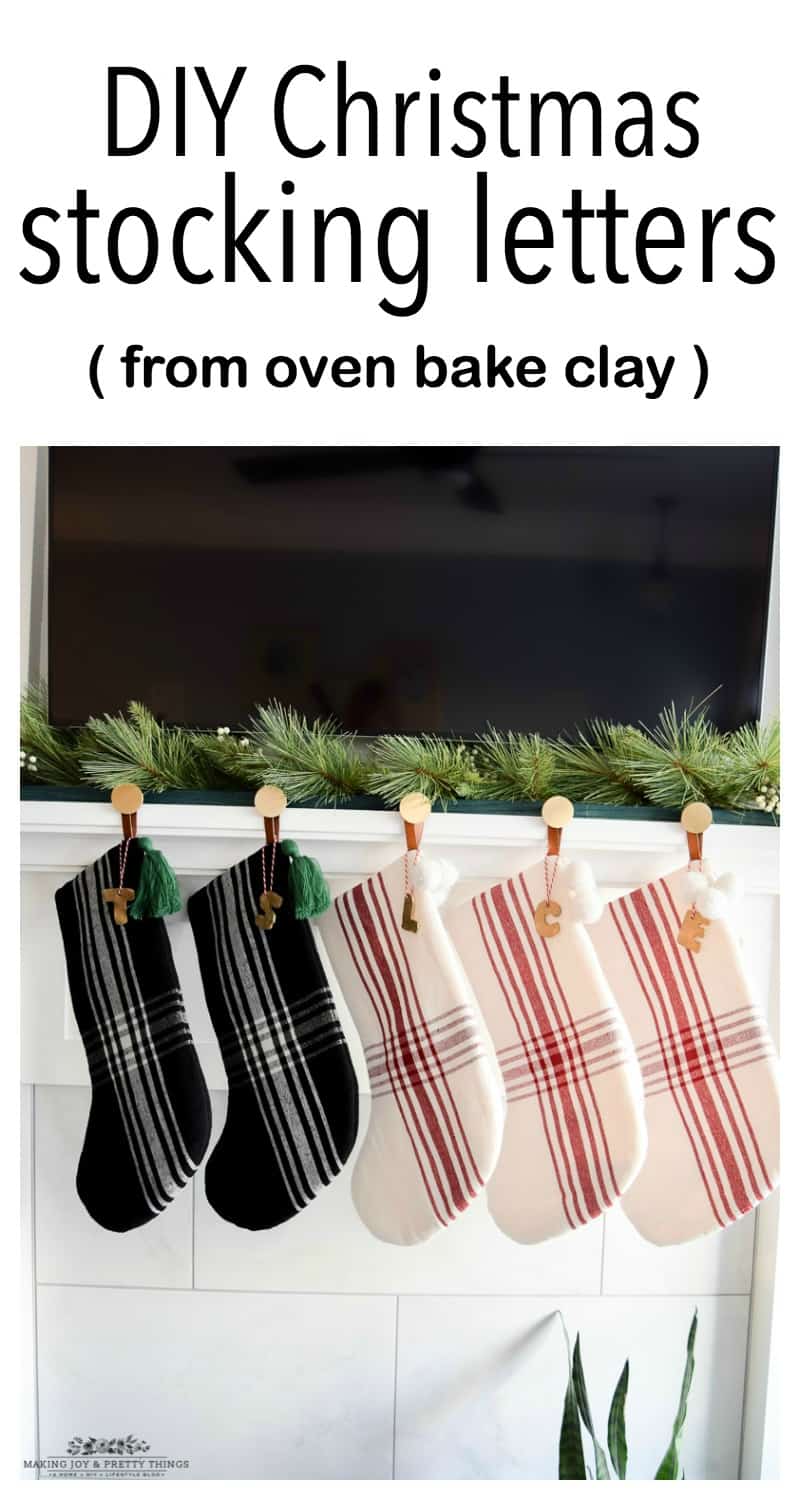 With Christmas just days away, I realize that you're probably not making any more Christmas crafts this year. This is a Pin-until-next-year type of project.
Last week, I shared our DIY modern stocking holder and how I styled the mantel for Christmas this year!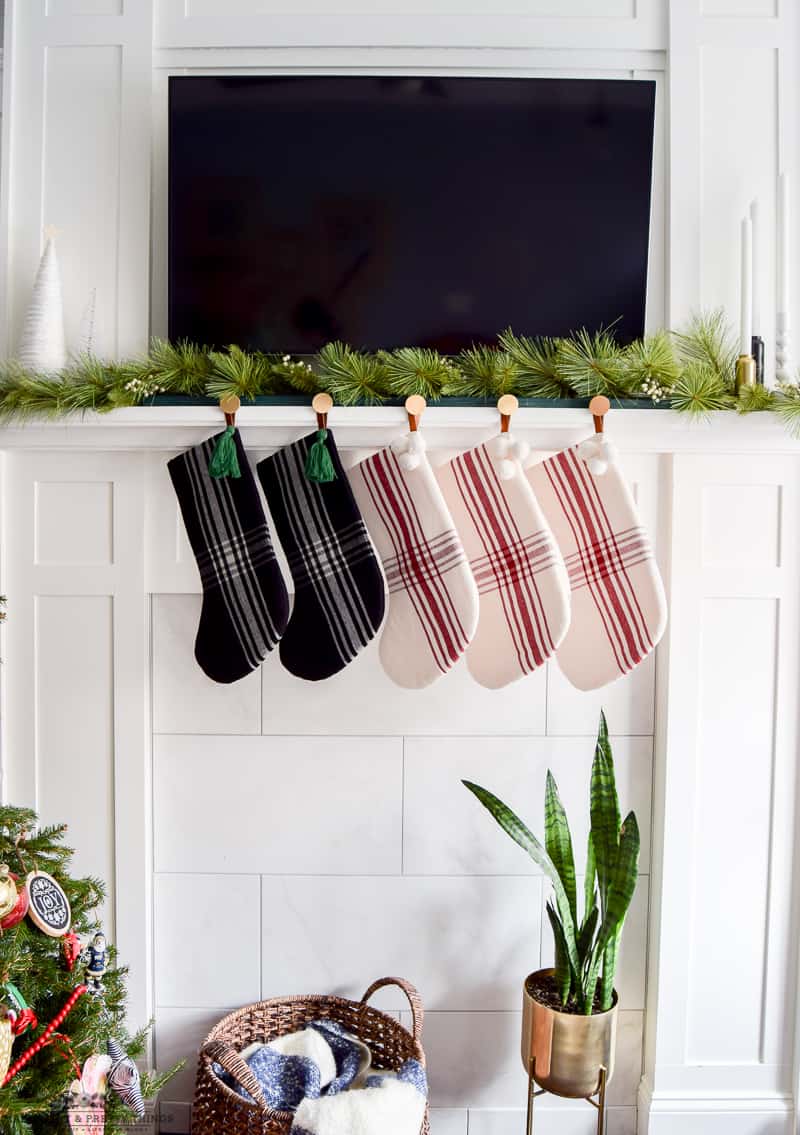 I am in looooove with the stocking holder. Seriously. May be my favorite project I've done to date.
But, the stockings needed some tags on them. I think a mantel doesn't look complete without stocking tags or or labels of some sort.
So, naturally, I decided make my own from oven bake clay (my new favorite crafting material).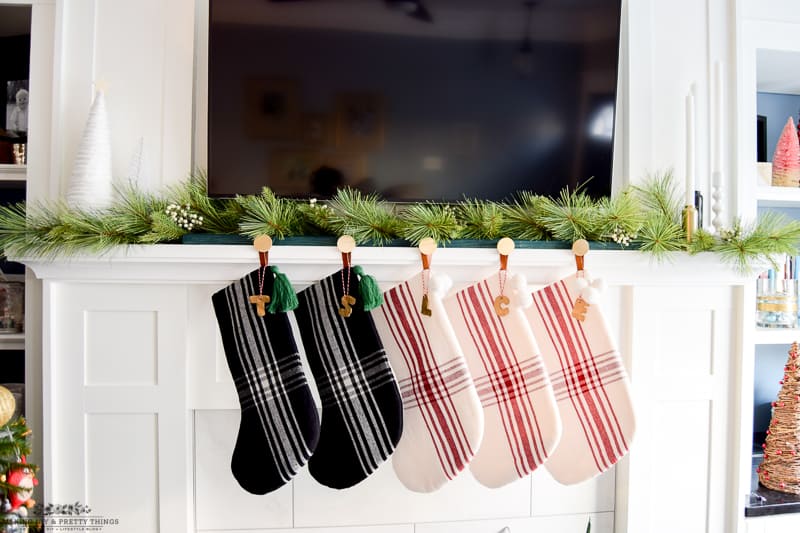 Just a few supplies and a little time later, I had the cutest stocking tags!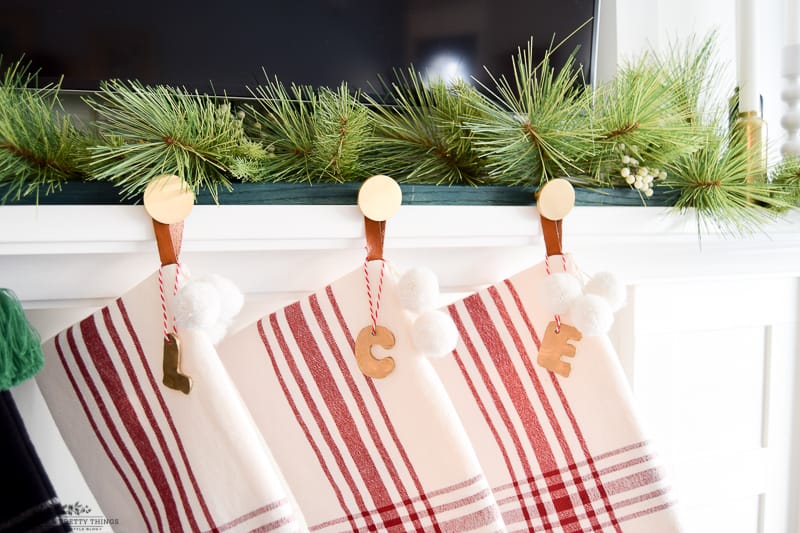 A random observation…
-The initial of my kids' names (L, C, and E) essentially spell "lice". That was unintentional. 😉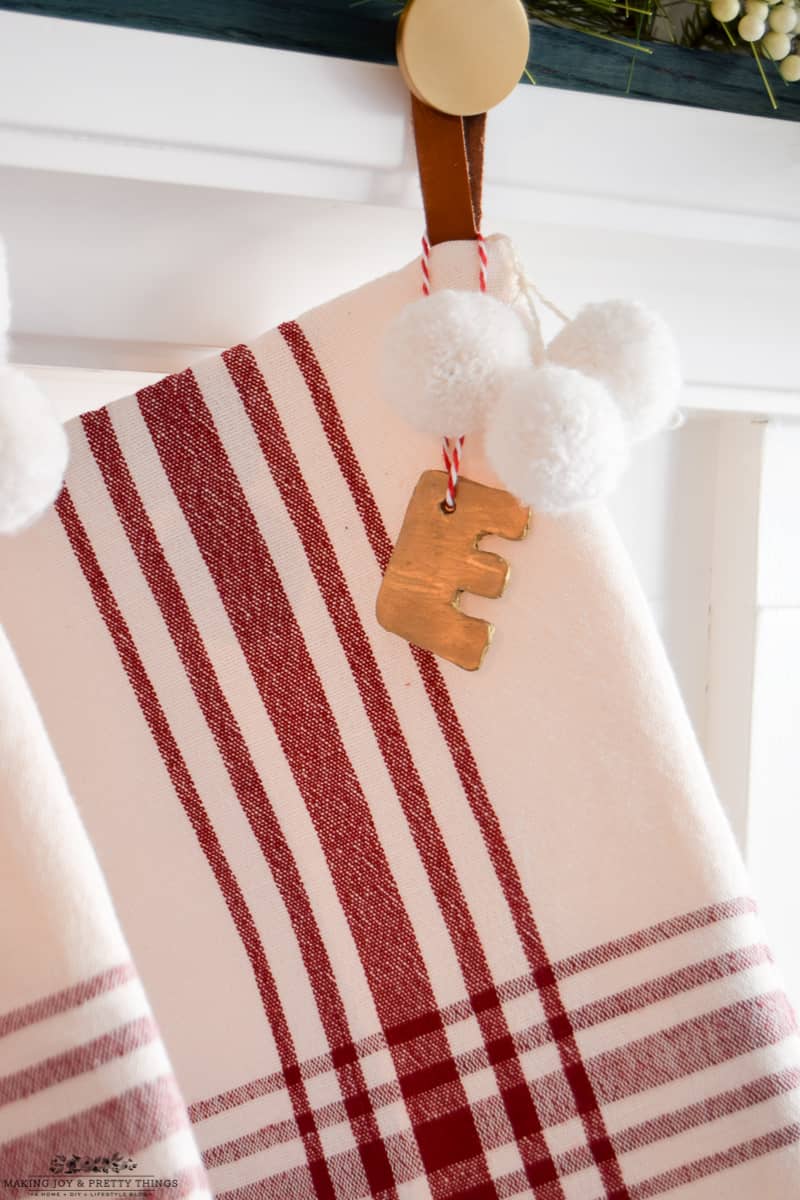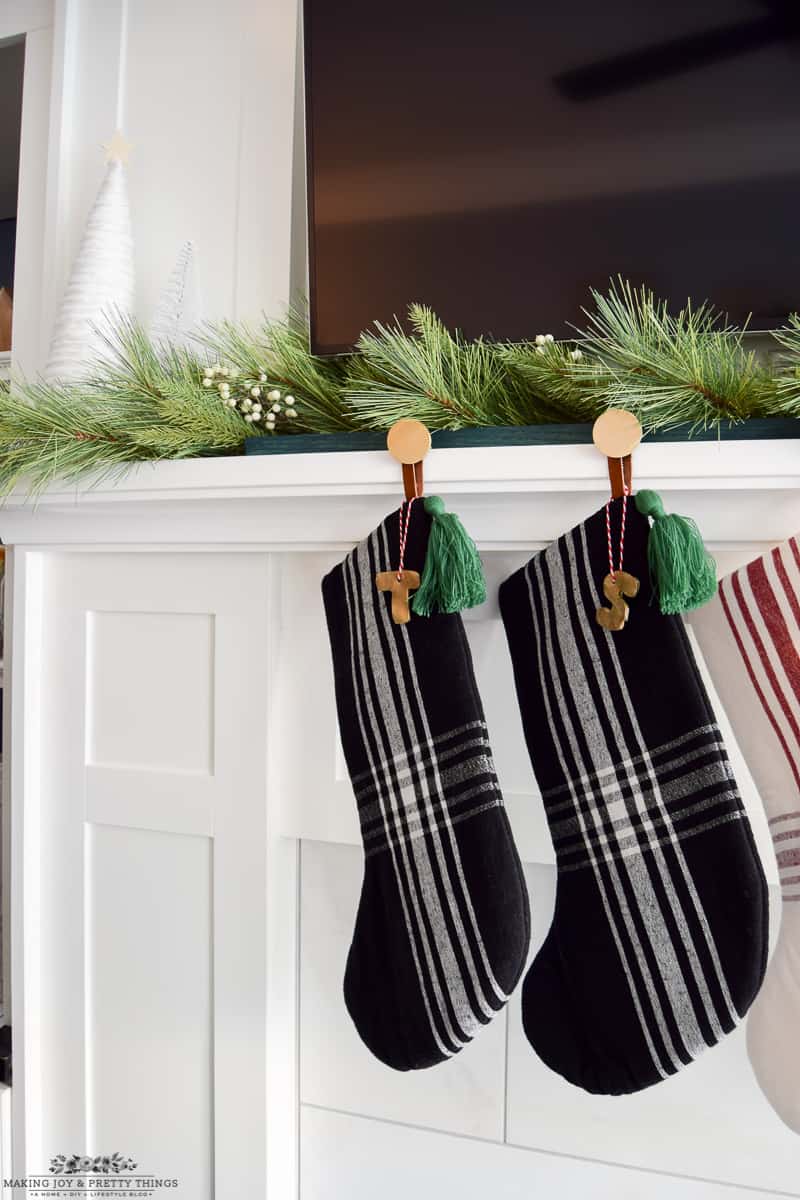 Wishing you a joyful day!