One recent design trend that I'm loving is layering your doormat over a flat weave rug to create a cozy, welcoming entryway! Let me show you how to get the perfect layered doormats for summer!
---
I'm not sure who to give credit to starting this trend. I know one of the first place I saw it was on Chris Loves Julia in the fall. And, it makes sense as a fall-themed decorative idea. It's SO cozy, SO welcoming, and SO warm. Pair it with some mums and you've got the perfect look.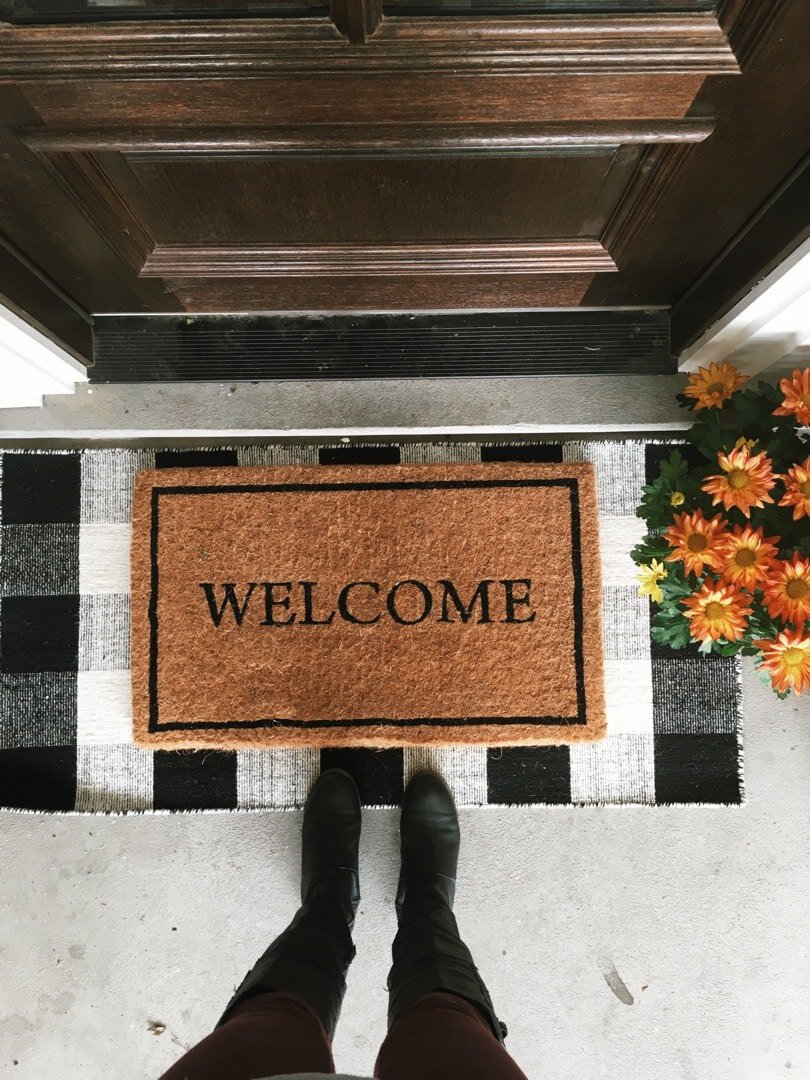 Image Source: Chris Loves Julia
But, I knew I wanted to try it out for my summer entryway. I definitely couldn't use a buffalo check or plaid flat weave rug.
While I'll be sharing next week which doormats I chose to layer for our summer entryway, I thought I'd share a few inspiration combos for you!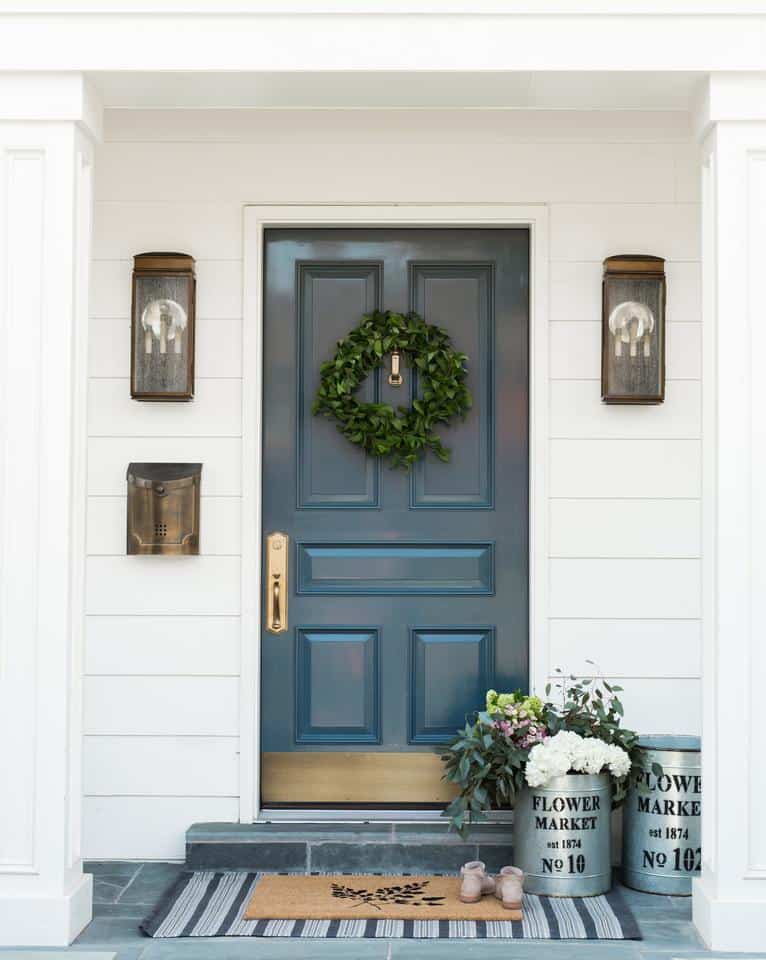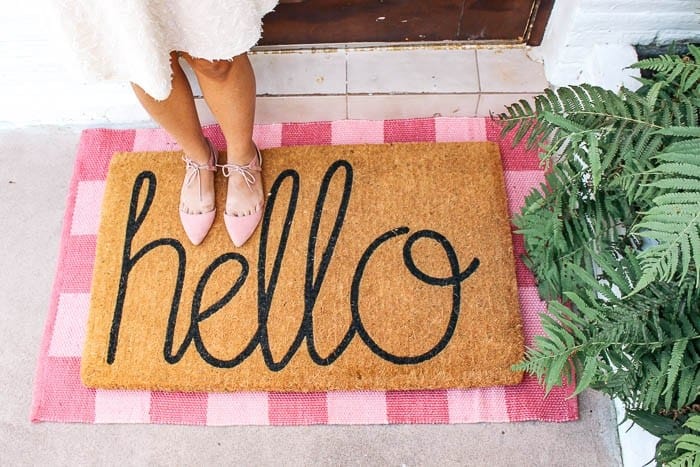 Image Source: At Home With Ashley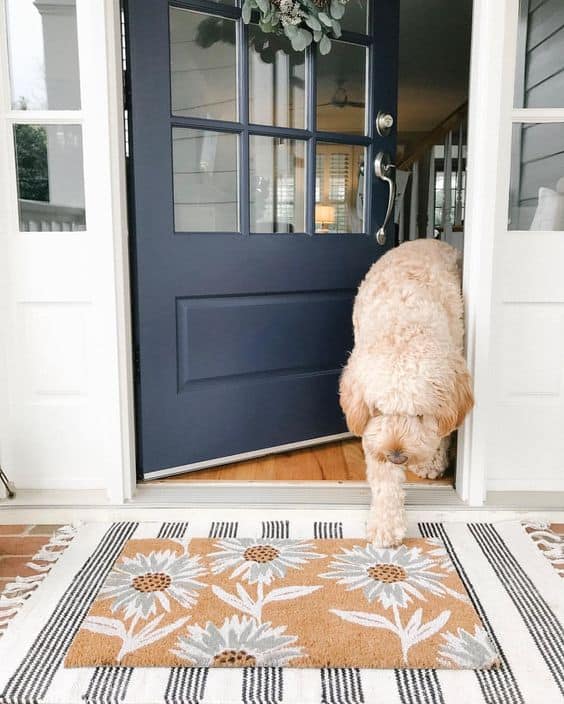 Image Source: House of Blues Hues
There are infinite ways to style layered doormats. You can go the traditional black and white route that can be gorgeous. Or, because it's summer, add in some fun colors, patterns, and florals to the mix. There are no rules – let your creativity show!
---
Here are a few things to consider when finding your layered doormats for summer.
---
For the Base Layer:
Make sure you choose an outdoor rug for the base layer. It's most likely going to be exposed to blazing sun and run all summer long. While outdoor rugs can withstand this to a certain extent, an indoor rug will fade and probably fall apart.
Also keep in mind what size you're going to buy. I chose a 30″ x 50″ rug for our base layer and it fits perfectly. Any bigger and it would have looked strange with the doormat on top. If you go any smaller than 3×5, you risk the top doormat completely (or mostly) covering the base layer and defeating the purpose of layering.
But, if your top layered doormat is 18″ x 30″, you can get away with a smaller, 2 x 3 base layer rug just fine.
**Always pay attention to the sizes**
Don't be afraid to go bold for this layer! Doormats tend to all look relatively similar so be creative and mix and match!
---
Shop My Favorite Base Layer Rugs:

---
For the Doormats (Top Layer):
There are so many cute doormats to choose from these days. Target and Wayfair are my favorite stores to shop for budget-friendly doormats.
Etsy also has some unique options that no one else will have.
Alternatively, try DIYing a doormat with a custom saying! There are tons of tutorials online with how to do this. I wonder in general how well they hold up over time, as I've never attempted to do this myself. Maybe it just takes the right paint!
For the doormat layer, stick with a 2×3 size (mine with 18″ x 30″). Most doormats come standard at 2×3 (or 18″ x 30″) so you shouldn't have a problem finding one you love.
---
Shop My Favorite Doormats:

---
Now for my favorite part – some combo ideas for your layered doormats!
These are just a few suggestions! Feel free to mix and match how you'd like 🙂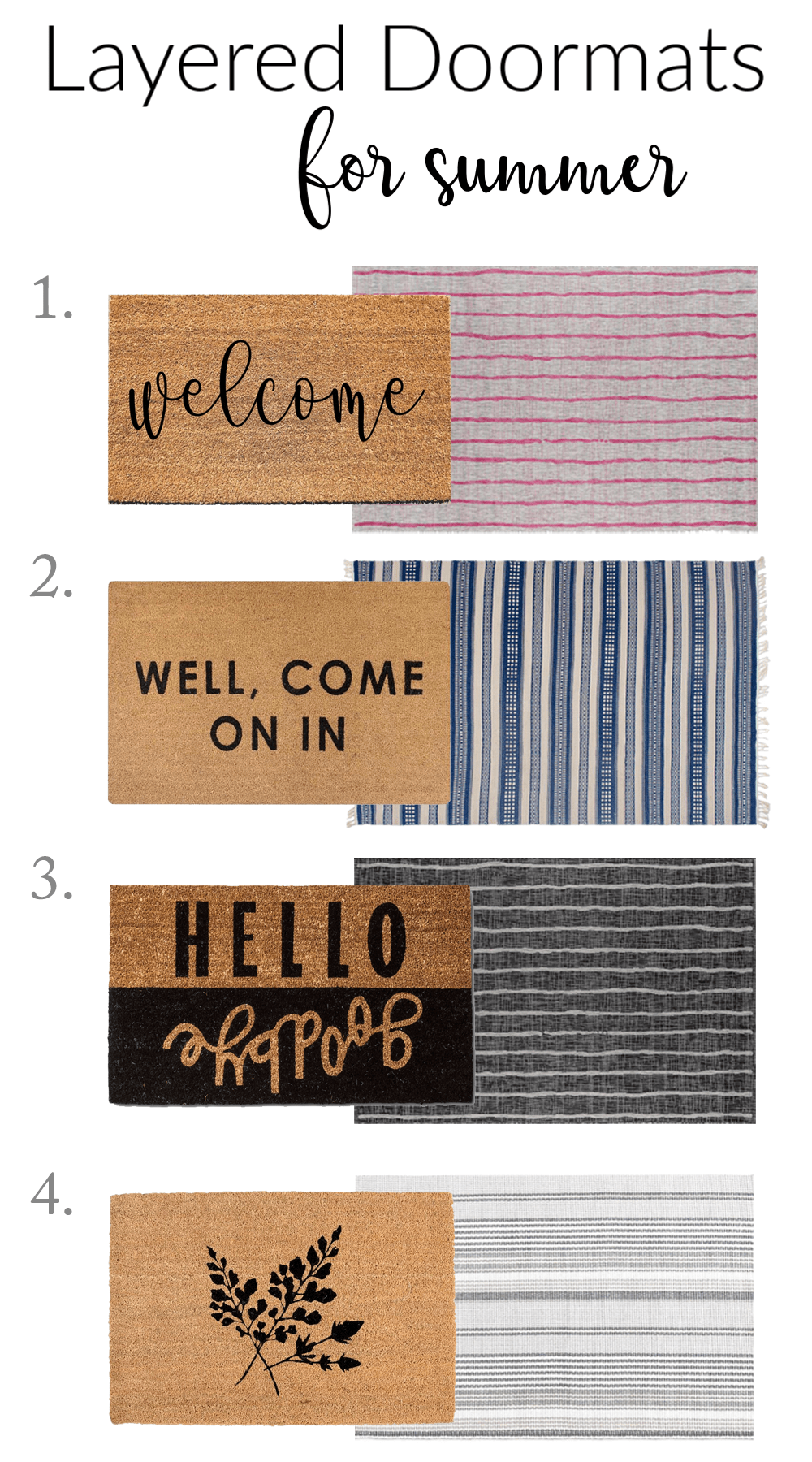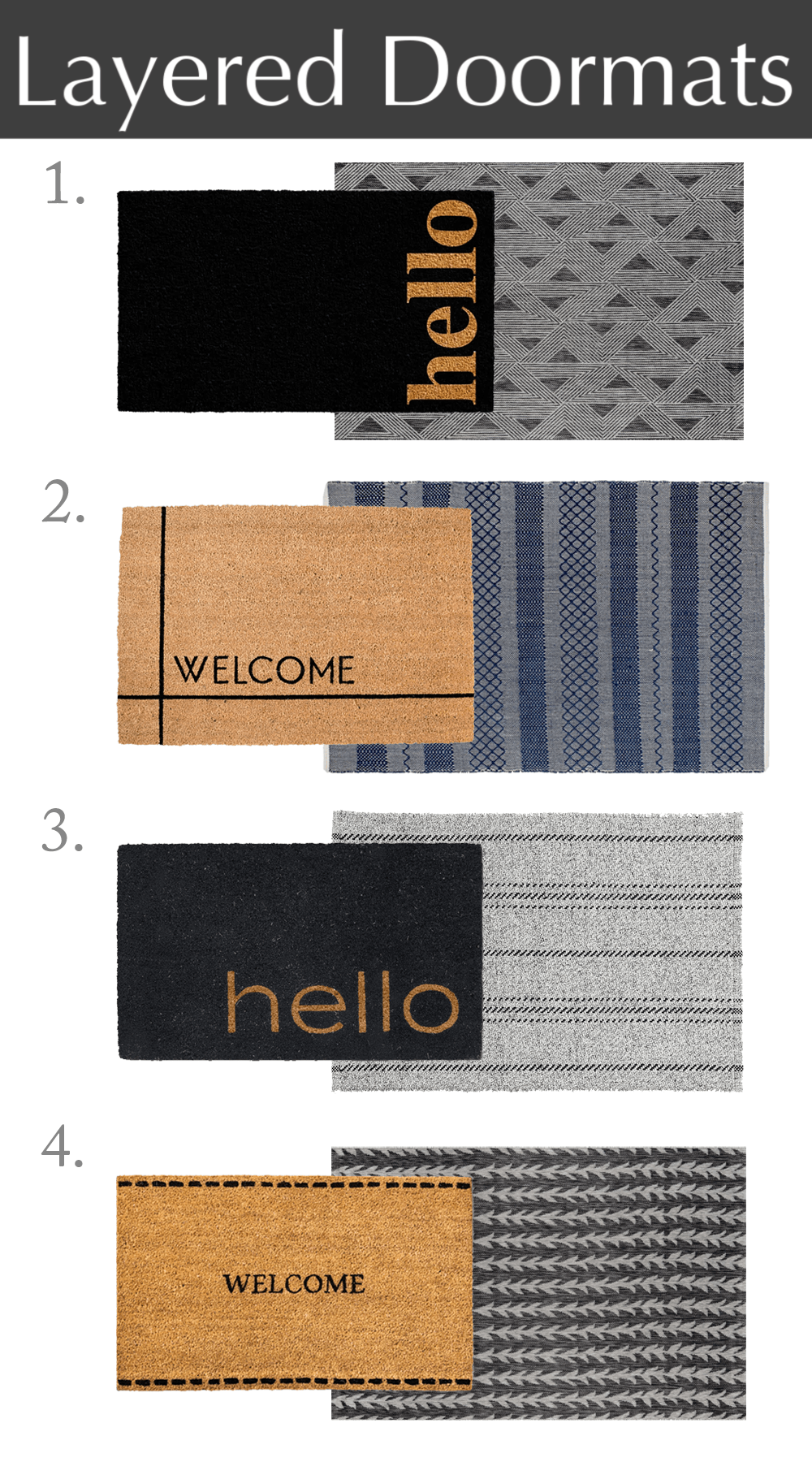 Shop All the Products Here:

*This post contains affiliate links. Please see my full disclosure policy for more details*