Our Layered Doormats for Summer {Front Porch for Summer!}
I recently added layered doormats for summer to our front porch and I LOVE how it turned out. See which layered doormats I used and how to style your front porch for summer
Read more about selecting layered doormats and a few of my favorite combos here!
**This post may contain affiliate links. Please see my full disclosure and privacy policy for more details **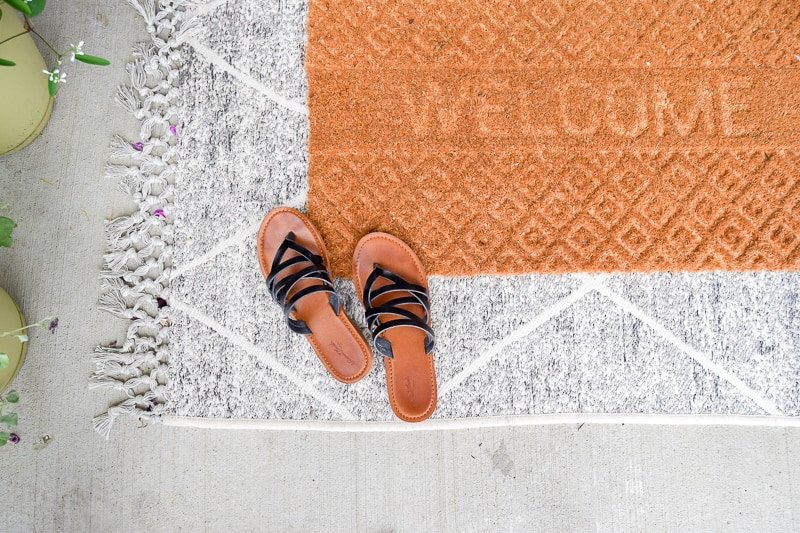 It feels so good that summer is finally (sorta, almost) here!
Even though it randomly feels like winter I'm still going to pretend it's 80 degrees and sunny ?
A few weeks ago, I shared one of my favorite design trends: layered doormats. PLUS, there were tons (and I mean TONS!) of layered doormat combos that I love.
Layered Doormats Used:
I just love how much warmth and texture layered doormats brings to the front porch. While my husband calls it "unnecessary" I think it's beautiful ?
I found both of my doormats at Target! This honestly wasn't my first choice for the base layer rug but it was the only one they had in stock. Once I got it home though, I LOVED it.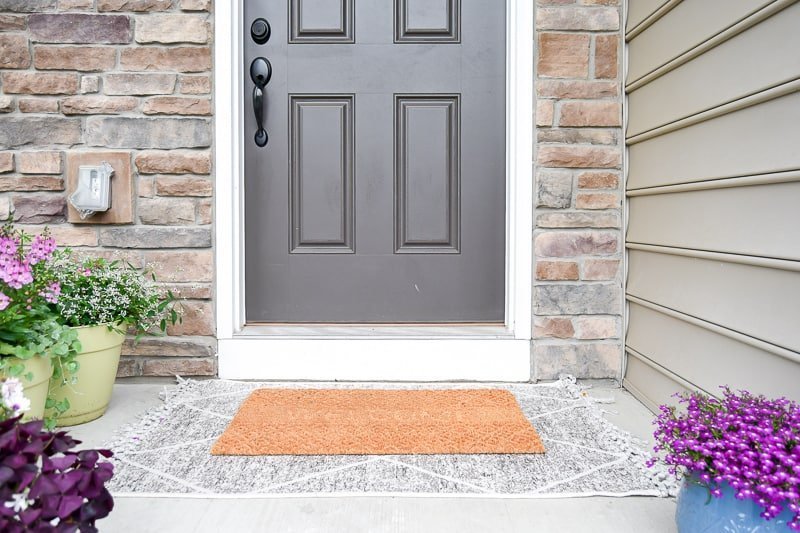 I just love how it looks!!!
Full disclosure – I went a little crazy on the flowers this summer. Oops!!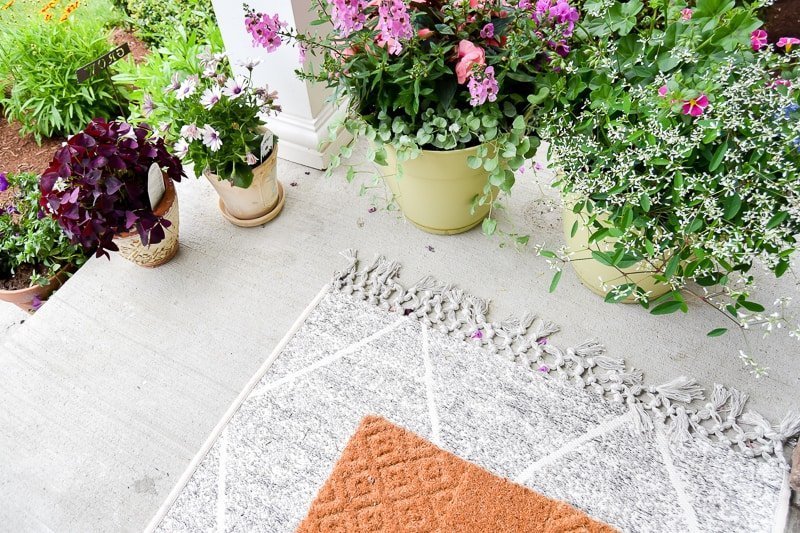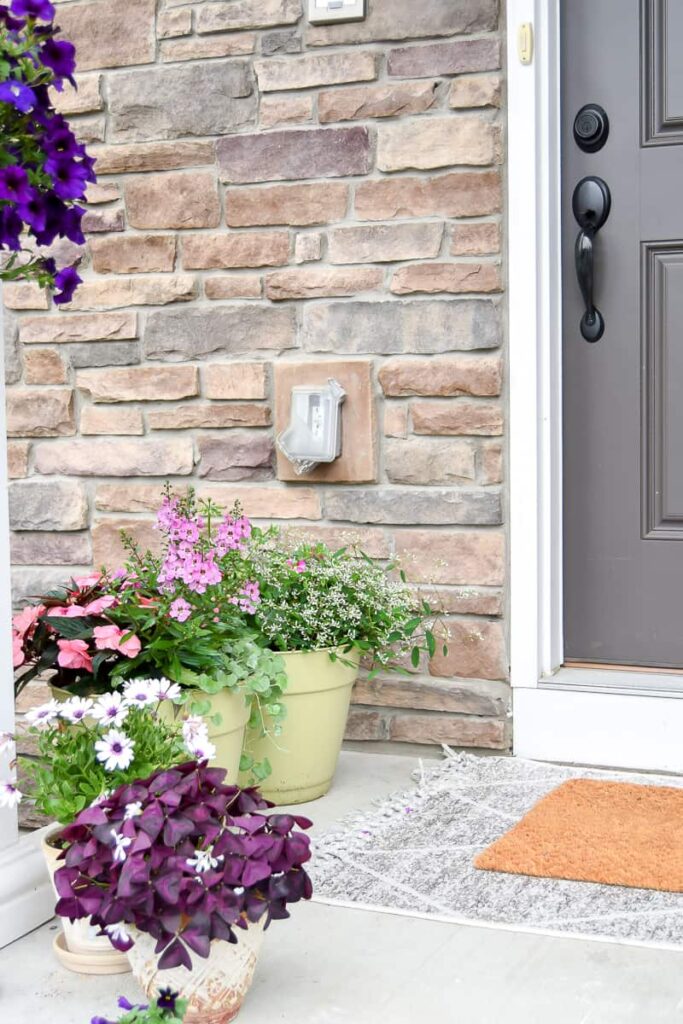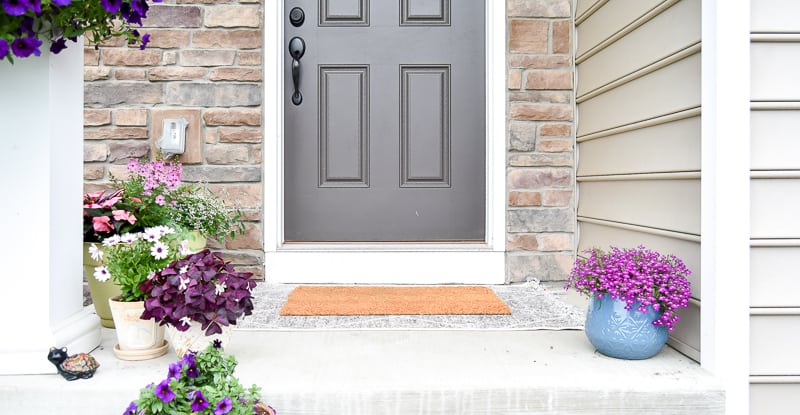 The top doormat simply says "Welcome".
I do like some more unique or colorful doormats, too like I showed in the last post. But, I like the texture this one has with the design on it while still being simple.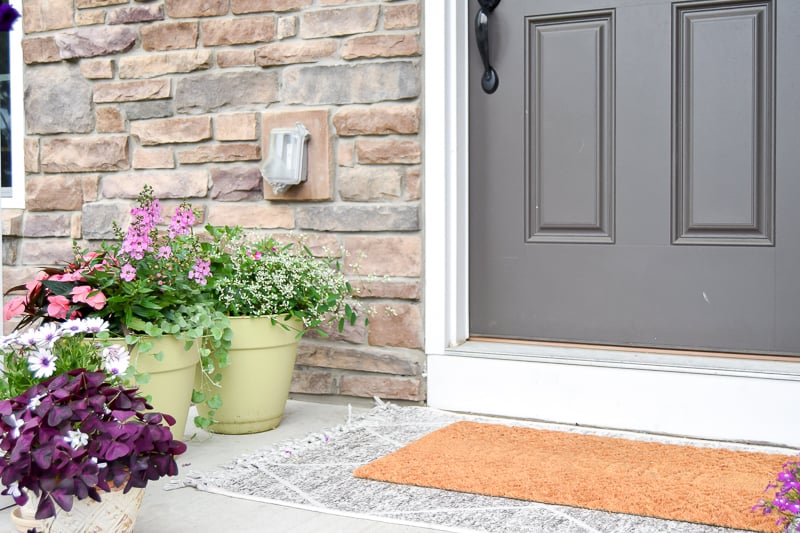 The bottom layer though, it's my faaaavorite.
I love the fringe. I apparently have a thing for fringe rugs #whoknew
While it is white and light gray and will undoubtably get dirty, it's washable and small enough to go right in my washer at home.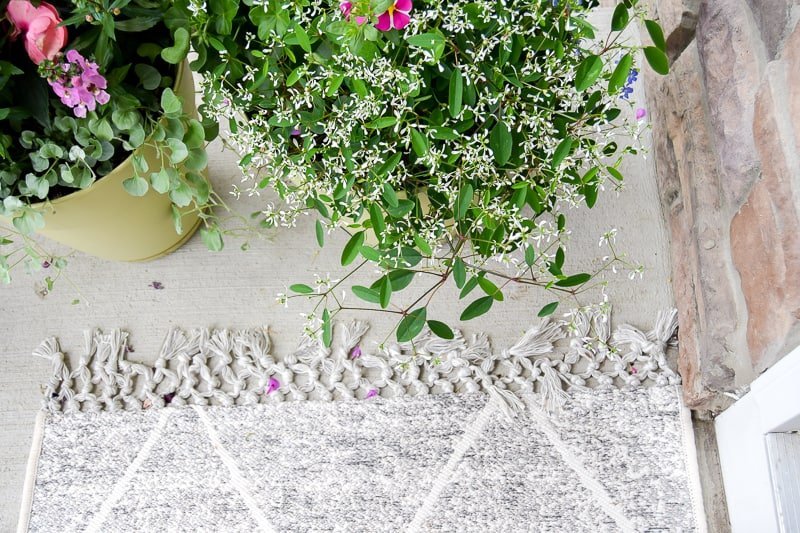 I don't know. I'm kinda obsessed with how it turned out!
What do you think??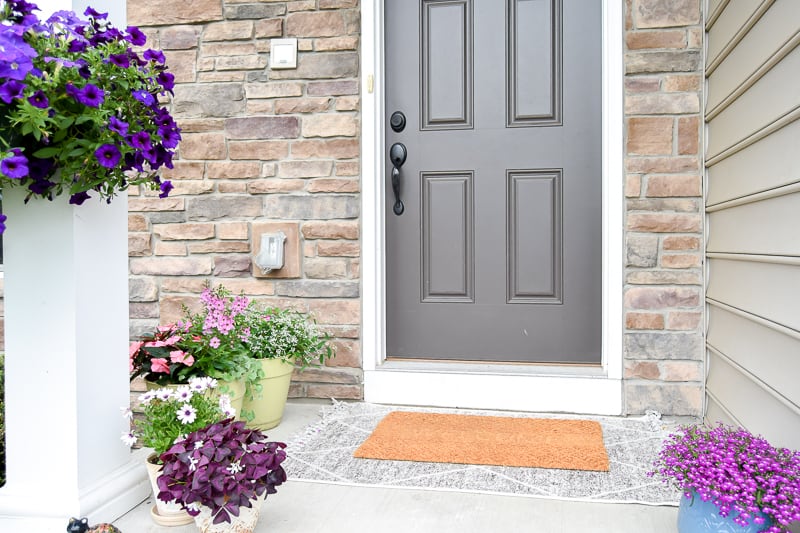 Well, that's our front porch for summer!
In case you missed it, here are some of my favorite doormats that are perfect for layering.