How to Create a Focal Point in a Room and 15+ Wood Feature Wall Ideas to Update Any Space
Wood feature walls are all over Pinterest and I can say I'm officially smitten with them. They're eye-catching, creating a beautiful focal point that can be unique or as simple as you want.
I'm so excited to talk about creating a wood feature wall today. And, I'm going to talk a lot about creating a focal point in rooms, something I didn't mean to get into a ton of detail about but it happened and it's useful!
I can't say I'm a certified interior designer. But, I did take a few courses last year on the basic principles of interior design.
One of the things I learned that really interested me was focal points. Most every room needs a focal point, something that immediately draws your eye and attention.
I think this is often overlooked – I certainly wasn't thinking about creating a focal point in every room when I was first learning!
Here's an example of a focal point from our Girl's Nursery Reveal – a shiplap wall!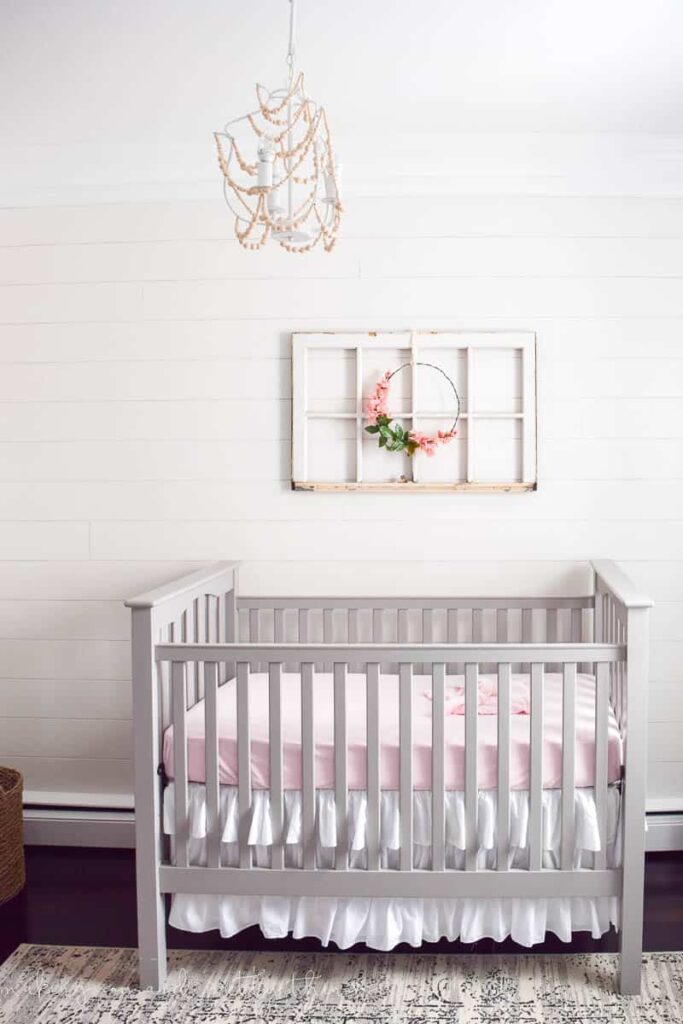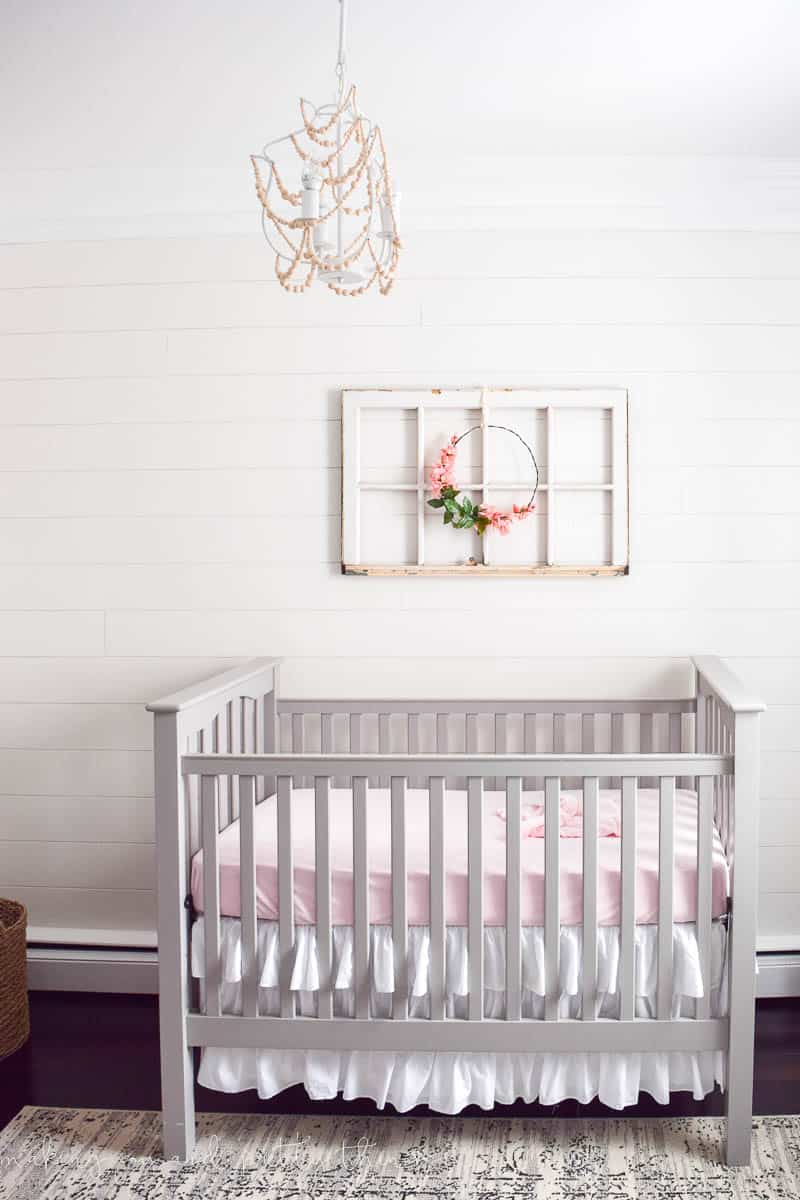 Common focal points to consider
FIREPLACES
If your room has a fireplace, that's the perfect place to start. Even if it's not the focal point right now, think about how you can make it a focal point.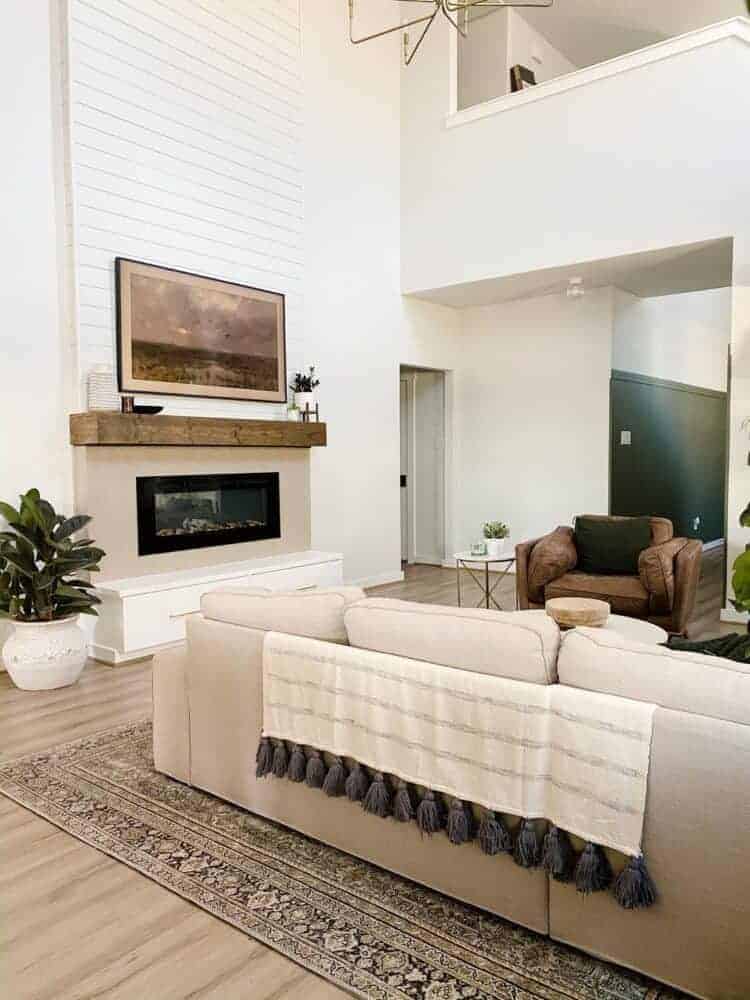 Can you extend the fireplace from floor to ceiling? Can you add shiplap to your fireplace or paint it black so it stands out? Just look at all of these unique fireplace accent wall ideas!
Just having a fireplace doesn't automatically mean it's a focal point, but, it's the perfect and easiest place to start.
WINDOWS
Yes, windows. Think about a large living room or open plan where you have a wall of windows or floor-to-ceiling windows. That beautiful view outside can be a focal point.
How can you harness that view? Could you paint the window frames black? Maybe have the surrounding walls neutral and keep the furniture and decor subtle?
Was your eye immediately drawn to the windows? Notice how everything else in the room is relatively neutral and subdued.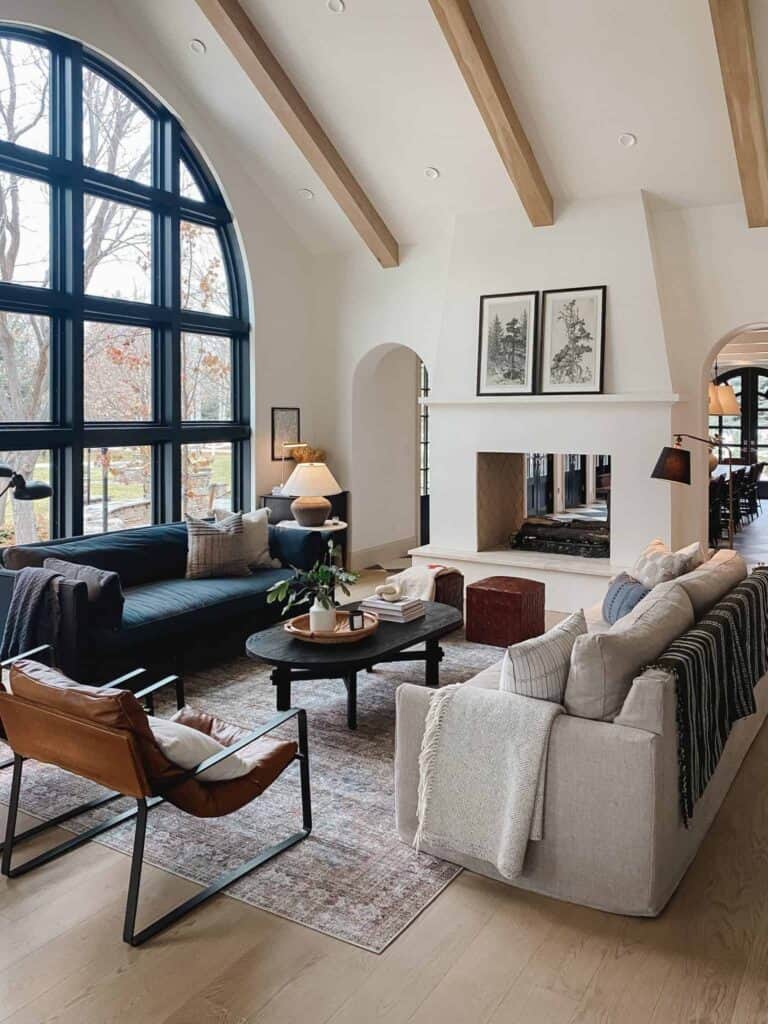 BUILT-IN SHELVING
A lot of times built-in shelving is seen next to a fireplace. But, you can also add built-in shelving on a wall in your den or home office. Make it stand out with ornate trim or a sliding ladder.
Here's an example of a focal point we made in our Modern Office with both built-in shelving/storage and wallpaper!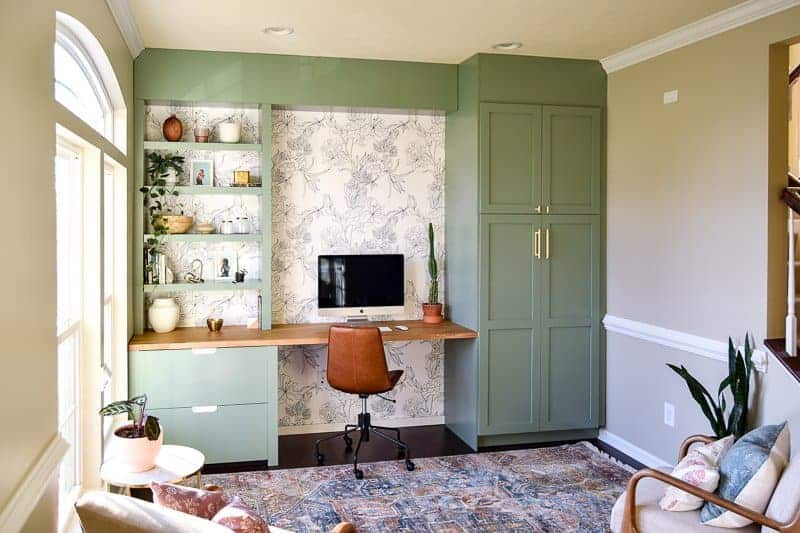 OTHER ARCHITECTURAL ELEMENTS
Do you have any other unique quirks in your room? This could include a vaulted ceiling or a large bay window. How can you accent these features so they stand out?
Sometimes (or maybe a lot of the time!) your room isn't going to have one of these obvious focal points.
In that case, it's important to create your own focal point.
So, how can you make a focal point if your room doesn't have one?
Here are some ways to make a focal point in a room that doesn't have any of the focal points listed above.
ADD A BOLD-PAINTED WALL
Painting one wall with a bold color is definitely the easiest way to get a focal point. I'd choose the biggest wall in the room and pick a dark or saturated color (like one of these green colors or one of these dark paint color ideas) to paint it. This plan can't go wrong!
EXAMPLE: BOLD PAINTED WALL
WALLPAPER
Everyone knows my obsession with wallpaper. It's never-ending. But, it's also a relatively easy way to get that focal point.
If you're on the hunt for wallpaper, check out these modern wallpaper ideas and floral wallpaper ideas.
ARTWORK
Art always makes such an impact in a room. You could hang one giant piece of art behind a sofa or have an entire wall dedicated to tons of art. Art lets your personality shine through while also creating a focal point in the room.
But you'll, of course, needs some art to make this idea come to life. Check out these affordable art ideas from Minted and more affordable art ideas from Artfully Walls.
EXAMPLE: ARTWORK AS FOCAL POINT
FURNITURE
This is probably one you didn't think of and maybe not the easiest to pull off. But, you've definitely been in or seen rooms that have elaborate furniture that set the stage for the room. And, this can fit any design style.
For example, a farmhouse dining room could have a custom-built reclaimed wood dining table. An eclectic living room could have a yellow, plush, velvet sofa.
WOOD FEATURE WALL
While it may not be as easy as simply painting a wall, a modern wood feature wall will certainly make an impact!
So, now that we've talked about creating a focal point, let's check out some of my favorite wood feature wall ideas!  Let's turn those pins into reality!!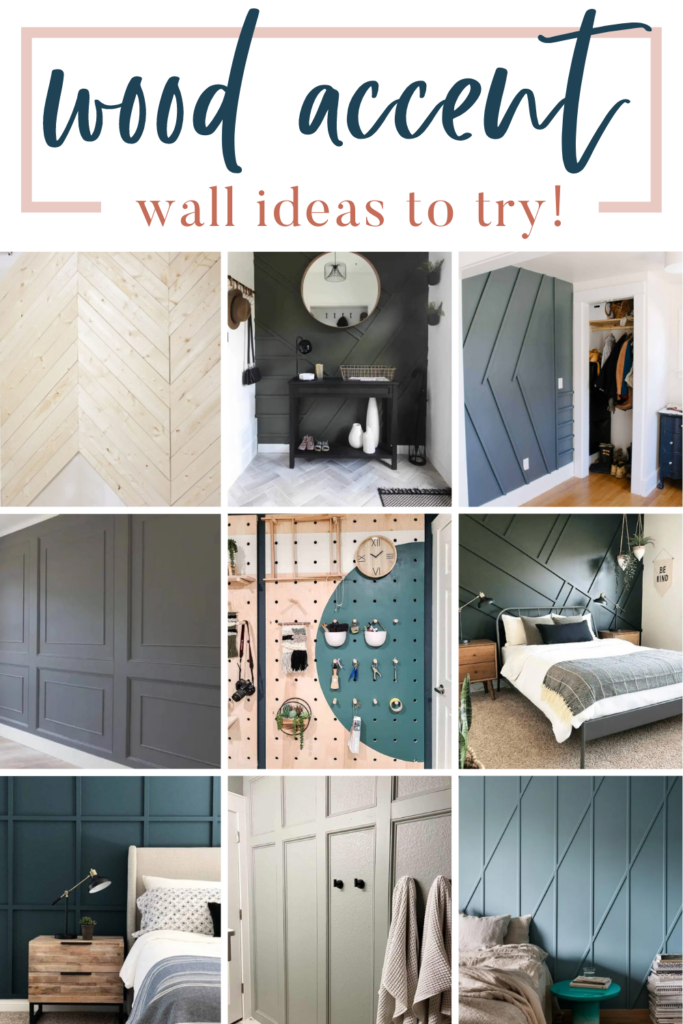 What do you think? Ready to add a wood feature wall to your house?