Farmhouse Friday Finds 3/24
It's time for another weekly edition of Farmhouse Friday Finds! This week, I rounded up a bunch of farmhouse style baskets, many of which I use in my own home, that are functional AND pretty.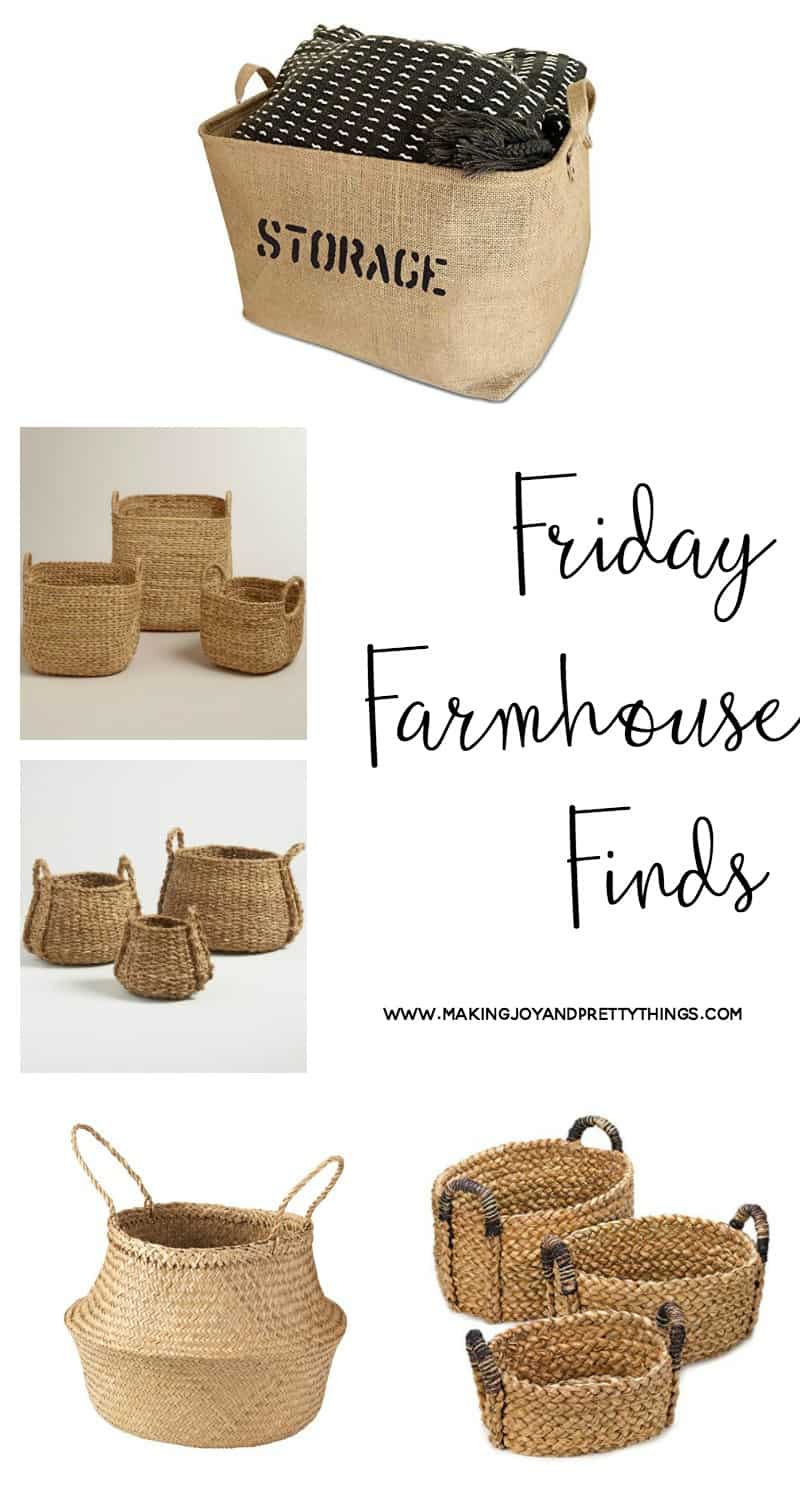 Happy Friday!
For this week's Farmhouse Friday Finds, I decided to focus on farmhouse style storage baskets. Because, can't we all use a little more storage?? I'm pretty sure I could have 3 of those Pod storage things that sit in the street filled to the brim.
I actually love getting new baskets. It's probably one of my favorite decor obsessions. The perfect basket can not only add dimension to a room and "look" aesthetically pleasing but can also be functional. Storing blankets, tiny kids toys or magazines and books are some items I frequently store in baskets.
A few months ago, I rounded up some of my favorite budget-friendly farmhouse style bins and baskets. I decided to update that list for this post to include baskets I actually use in my home. Well, almost all of them. Maybe I'll just have to get some more 😉
So, I don't have these baskets … yet ….
These are SO perfect for a living room space. You can use them in various places throughout the room and, since they're all the same (just different sizes), it leaves you with a cohesive look. No worrying about if these baskets look okay together. I think it's a great deal, too for a 3 basket set.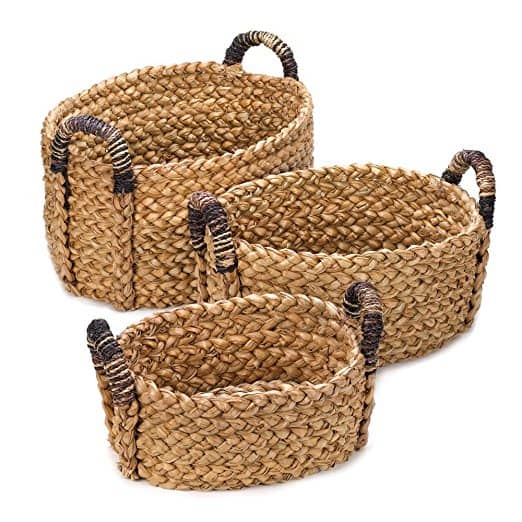 I don't have this exact basket, but, the one I do have was more expensive. How perfect would this be in a kid's room or even in a common living area to store toys?!
I try to use cheap bins from IKEA a lot to store loose toys but for the bigger items that don't have a place, this is a one stop dump-it-all-in place. I've found that if a toy has a place it's more likely to be picked up.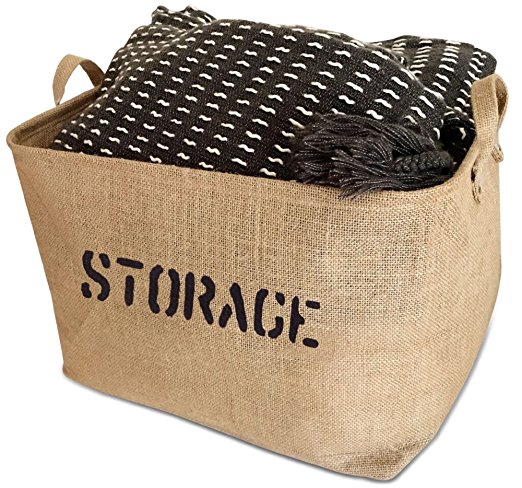 I have two of these baskets in our farmhouse girls nursery closet (shown below basket photo). I could not believe the price on these baskets!! Crazy cheap. They arrived really quickly and are perfect in the space.
The only negative to them is that they ARE handmade so each basket does look a bit different. I ordered two of the same size and one is noticeably bigger than the other. If you don't need them to be matchy matchy, then no need to worry!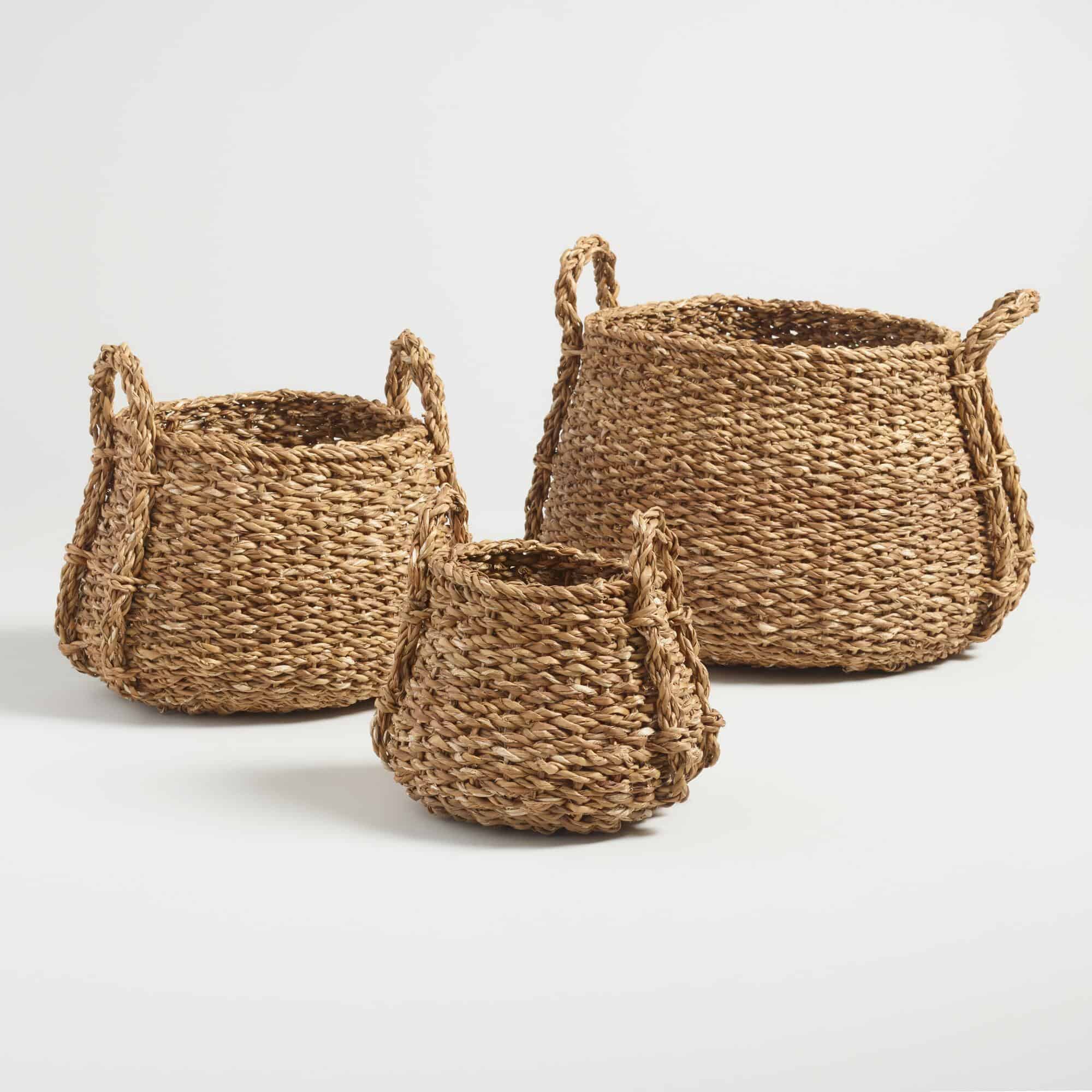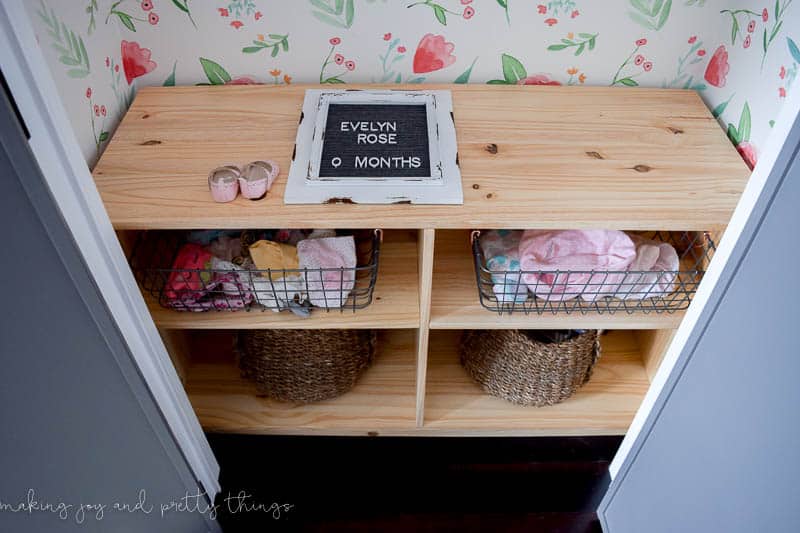 I'm sticking with World Market for these next baskets because I still can't believe the price for the quality. These ones are a bit more expensive but if you're looking for one large, sturdy basket for blankets or to use as a hamper, I'd say this is a steal!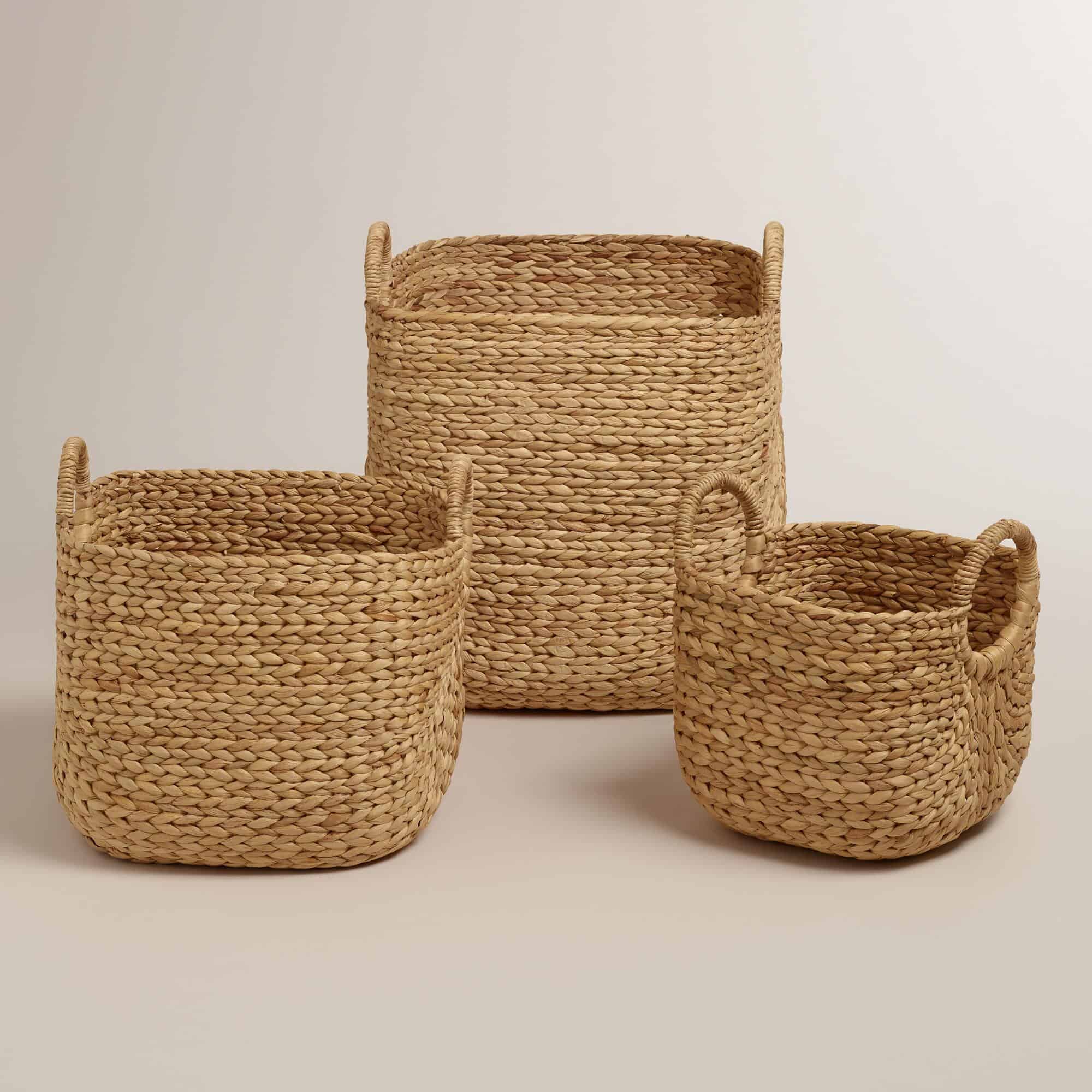 This is my absolute favorite basket. I would have 50 of these baskets if I had a place for them. The perfect natural seagrass color mixed with a fun, interesting shape AND it's actually functional. Can't beat that!
I used this basket in our shared boys bedroom reno from this past fall.
If you don't have an IKEA close by (and I'm SO sorry if you don't), you can get a very similar basket on Amazon just for a bit more money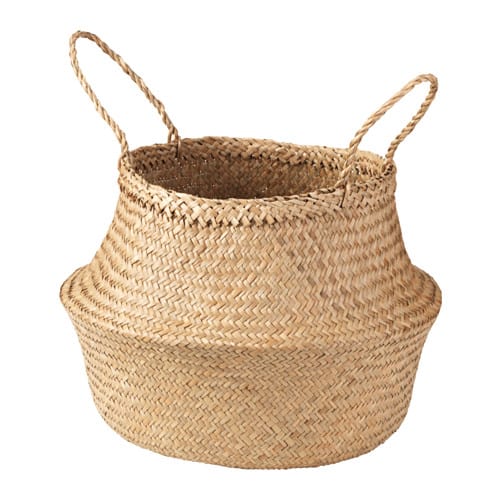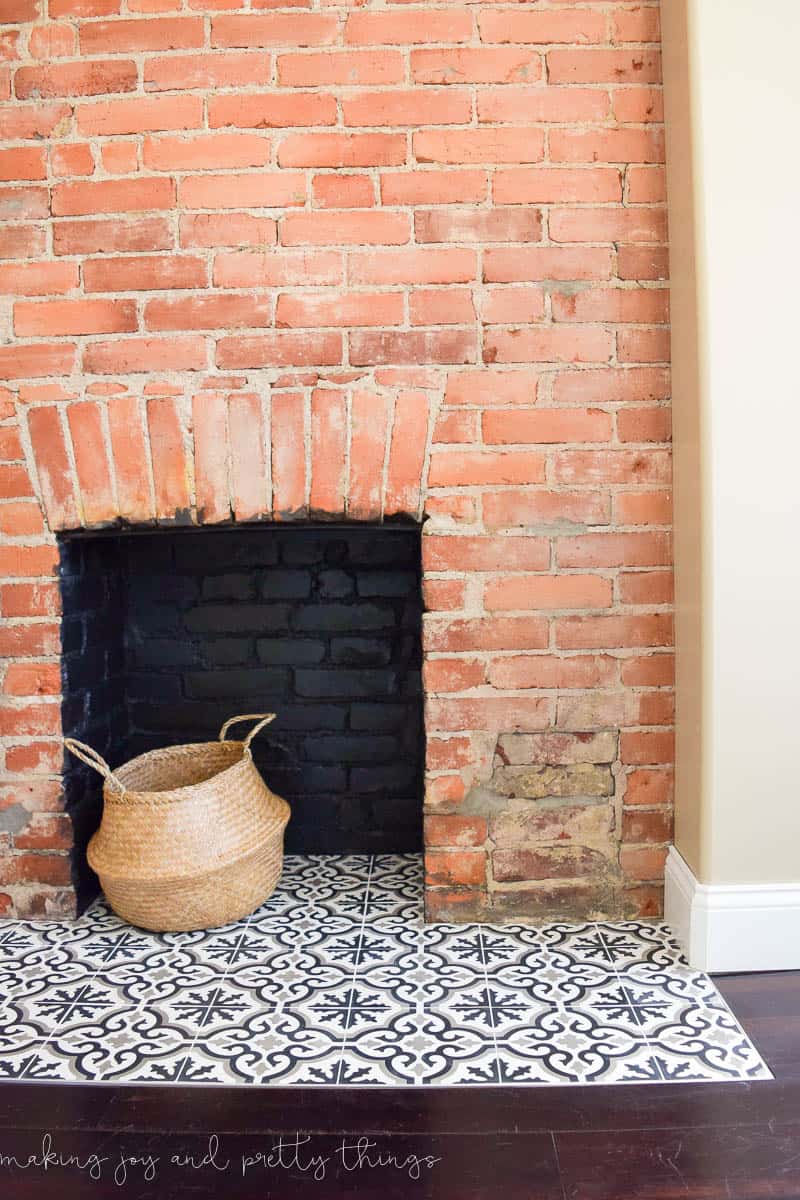 Well, friends, that's all for this week's finds!
I hope you have a wonderful weekend!