My Favorite Farmhouse-Style Bins and Baskets (Most under $25!)
Get the fixer upper look with budget-friendly farmhouse-style bins and baskets all under $25!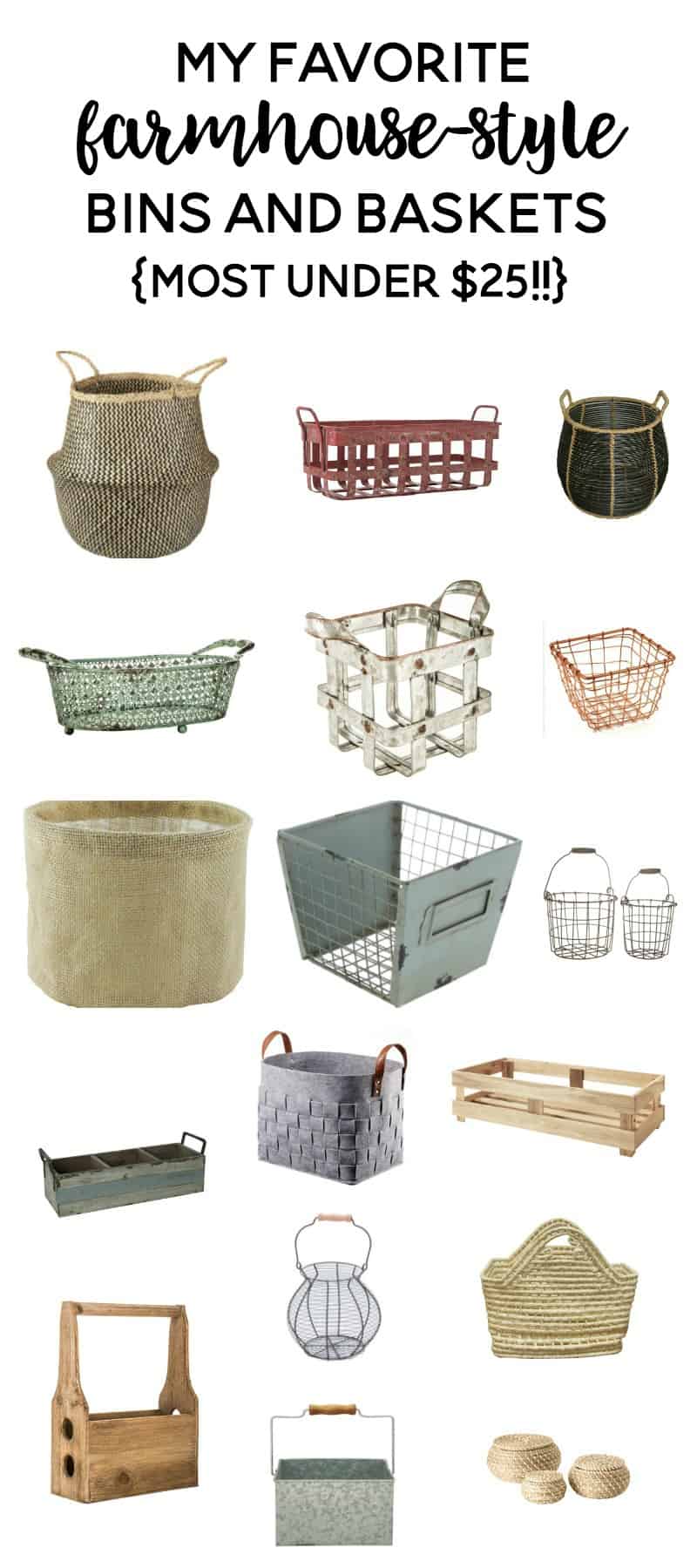 Hi, friends!
Gosh, it feels SO nice to be writing about something that isn't the One Room Challenge.
I'm in the process of organizing the kids' new shared bedroom and dreaming of farmhouse-style bins and baskets.
Whites, 
neutrals,
rustic touches.
Ahh I'm missing all things farmhouse right now.
If I was organizing any other space, I would snatch up each and every one of these farmhouse-style bins and baskets (not really, but a girl can daydream!).
While I'm still drowning in the ORC, I thought I'd take a little break from blue and green and share some rustic metal, copper, and burlap bins and baskets, and everything in between.
AND, most are under $25!!!
I LOVE finding farmhouse-style pieces that don't break the bank.  Decorating and organizing doesn't have to be expensive.
IKEA
World Market
Target
Michaels
Hobby Lobby
Wayfair
Walmart
Ahh so many great options!  I think I could find a place for each and every one of them.
Do you have a favorite?  I'd love to hear!
Well, back to green and blue and a shared boys' bedroom.  Send help!
Wishing you a joyful day!