Hello, friends!
Welcome back for week 5 of the One Room Challenge.
I can't believe we have made it this far AND that there's only one week left in the challenge! It feels like just yesterday I was drawing out kindergarten-esque pictures of what I wanted the space to look like.
To say the past 5 weeks have blown by is quite an understatement. But, at the same time, I'm so excited to not be working on this room in just a short week. Does that even make sense?? I feel like we are only talking about the ORC or actually in the process of doing something for the ORC or thinking about what we have to do for the ORC. It will be SO nice to have the space finished, done, complete.
If you've missed the craziness thus far, stop back at the different weeks to see what we started with and how we got to this point:
week 1 | week 2 | week 3 | week 4
So, what have we been up to this week?
We finished the dresser!! I LOVE it. Here's a little sneak peak: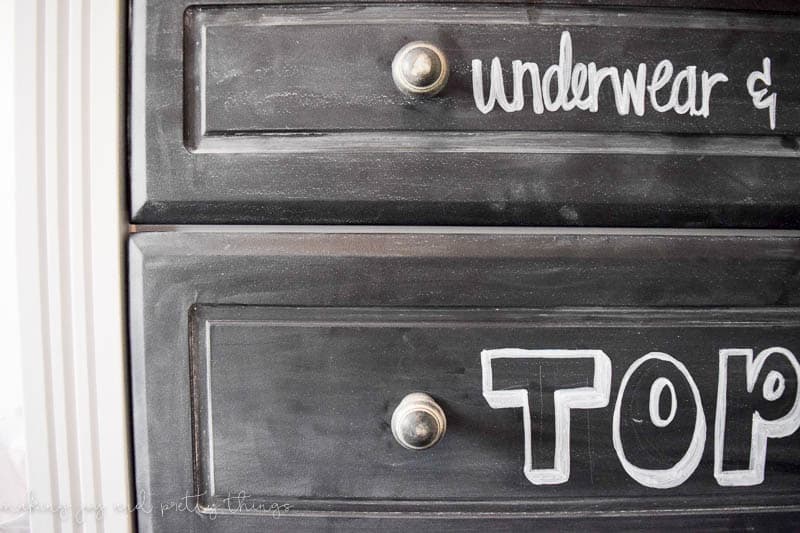 My friend sewed the reading tent and it's currently half assembled. Isn't is gorgeous? My favorite is definitely the poof trim!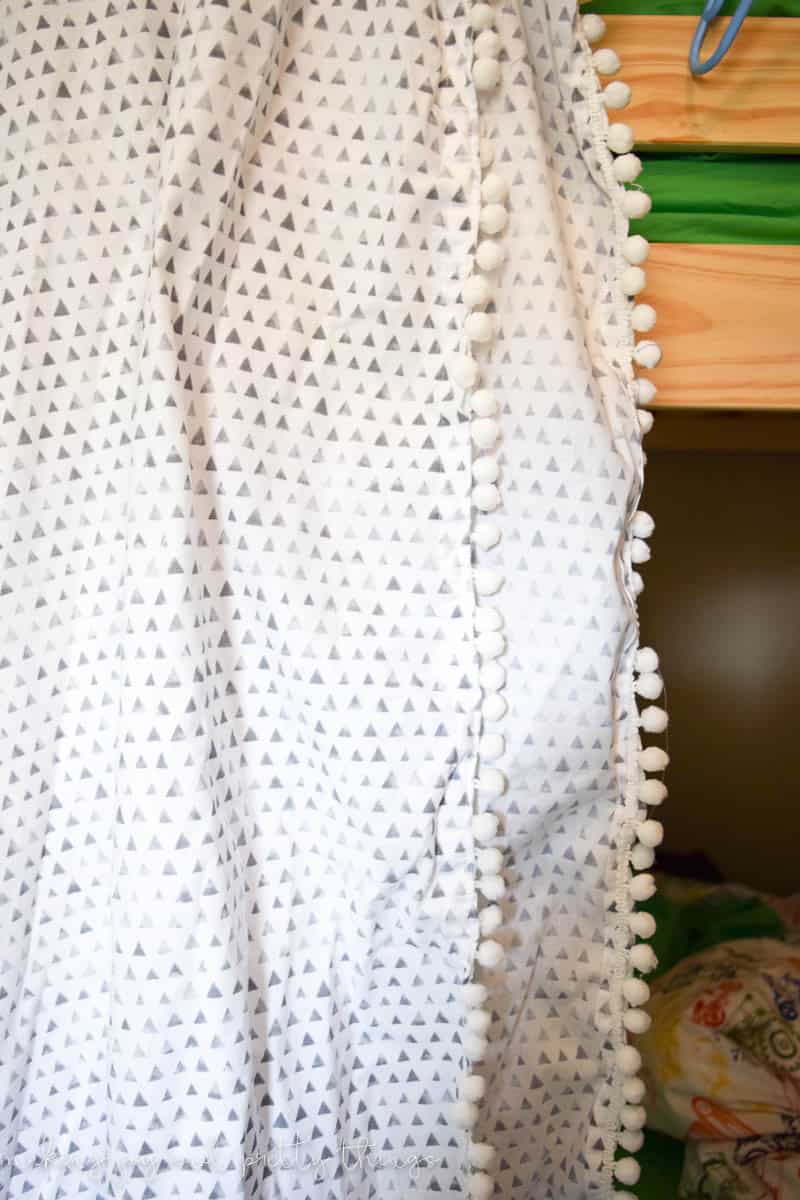 How bout we built the entire craft table!! I am really not showing much of this because it's my second favorite part of the room (aside from the tent) so here's a poorly lit sort of sneak peak. (You'll just have to wait until next week to see the full thing….)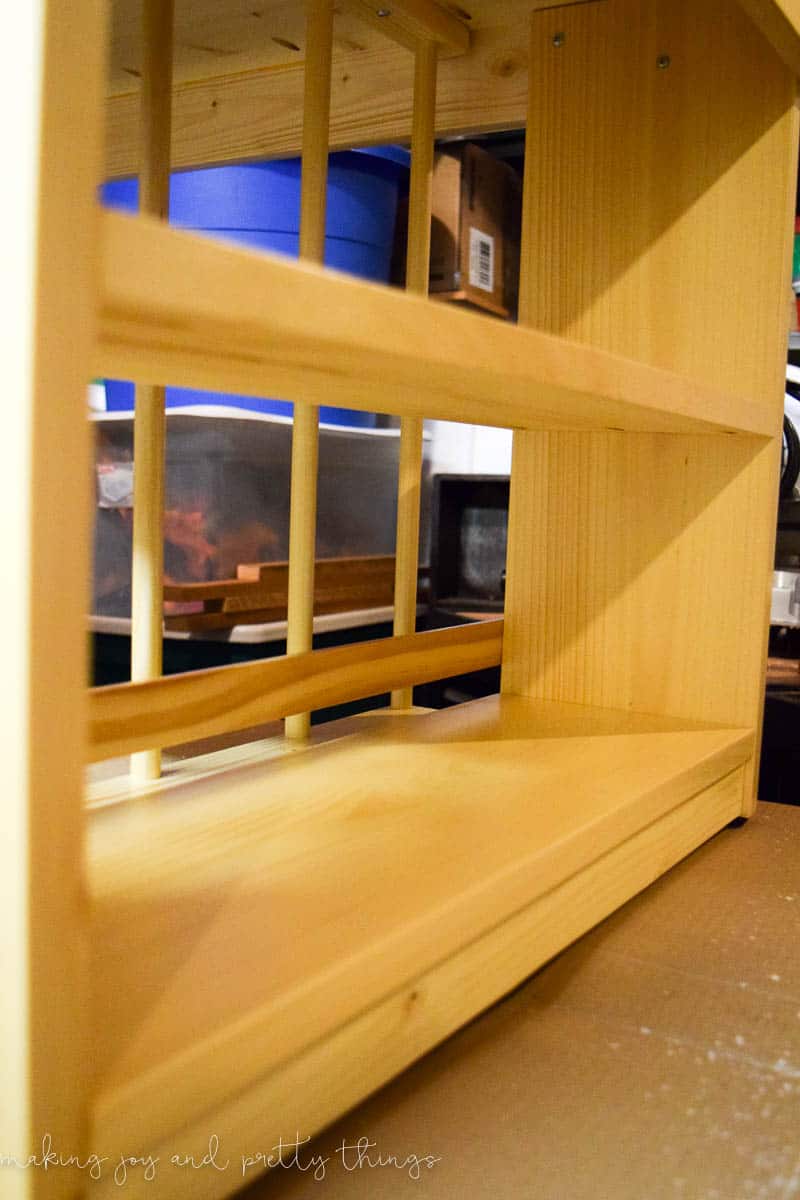 Lastly, we made the magnet board and some ombre distressed magnet letters for the boys.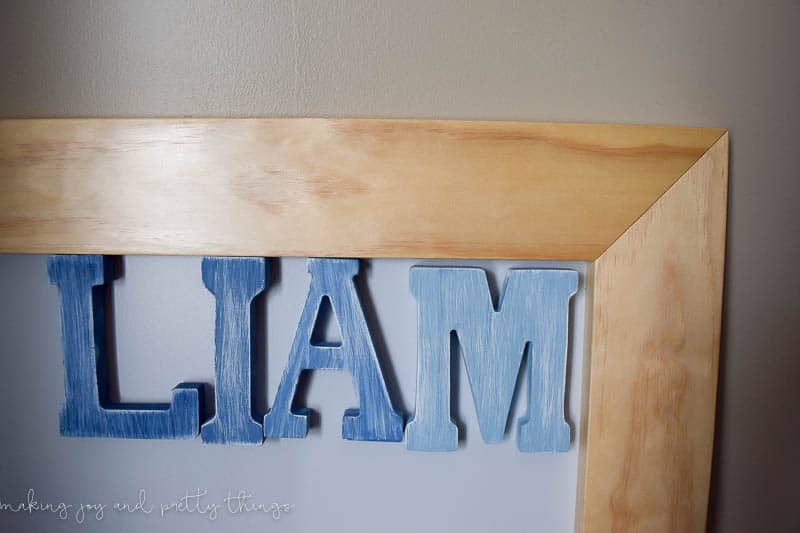 For our LAST WEEK (gosh it feels SO good to say that) I'm going to be adding the finishing touches. I'm working on some cute labels, arranging the wall decor, and figuring out how to stock up that craft table.
As you can see, we still have quite a few things to cross off of our list but we are right on track to finish in time:
clean out room (toys,clothes, old books, etc)
build under-bed train table
build shelves for closet
add storage and functional design to closet – sort of can cross off??
repaint dresser and add new hardware
build reading nook tent frame
sew reading nook tent
sew reading nook floor pillows
make gallery wall for above dresser
design reading nook area (where books go, etc)
add lights to inside of reading nook
build magnet board
install buckets to hold magnets
make or buy curtain rod
hang curtains
install fireplace tile
finish interior of fireplace
make space felt board
make name art for each boy
pick sentimental pillows/decor for each of their spaces
paint/design letters to designate spaces
build craft table
add craft table storage
buy craft table chairs
install wire hanging to display art work
disassemble old bed and assemble bunk beds
I want to say THANK YOU again to our amazing sponsors! We are so lucky to have teamed up with some great companies!
Remember to check back next week for the big shared boys bedroom reveal!!!! I promise it will be fantastic – I CANNOT wait!
Wishing you a joyful day!