Hello friends and welcome back for Week THREE of this crazy One Room Challenge.
I can't believe I'm typing this but we are HALFWAY done! And, I'm happy to report that I think we are sort of right on schedule. Or, maybe we just aren't too far behind?? Or, maybe I keep coming up with more things I want to do…..
Week One was really just cleaning out the bedroom. And you guys that was a project in itself! These boys have WAY too many toys.
For Week Two we came up with a plan for the remainder of the challenge like what we wanted to get done each week, and took a look at what inspired us for the room. We also built the frame for the play/reading tent and installed shelves in the smaller closet for storage.
We actually made a lot of progress this week!
I can halfway cross out "build under bed train table" because all the wood has been cut, stained and sealed and just needs assembled. Almost done there.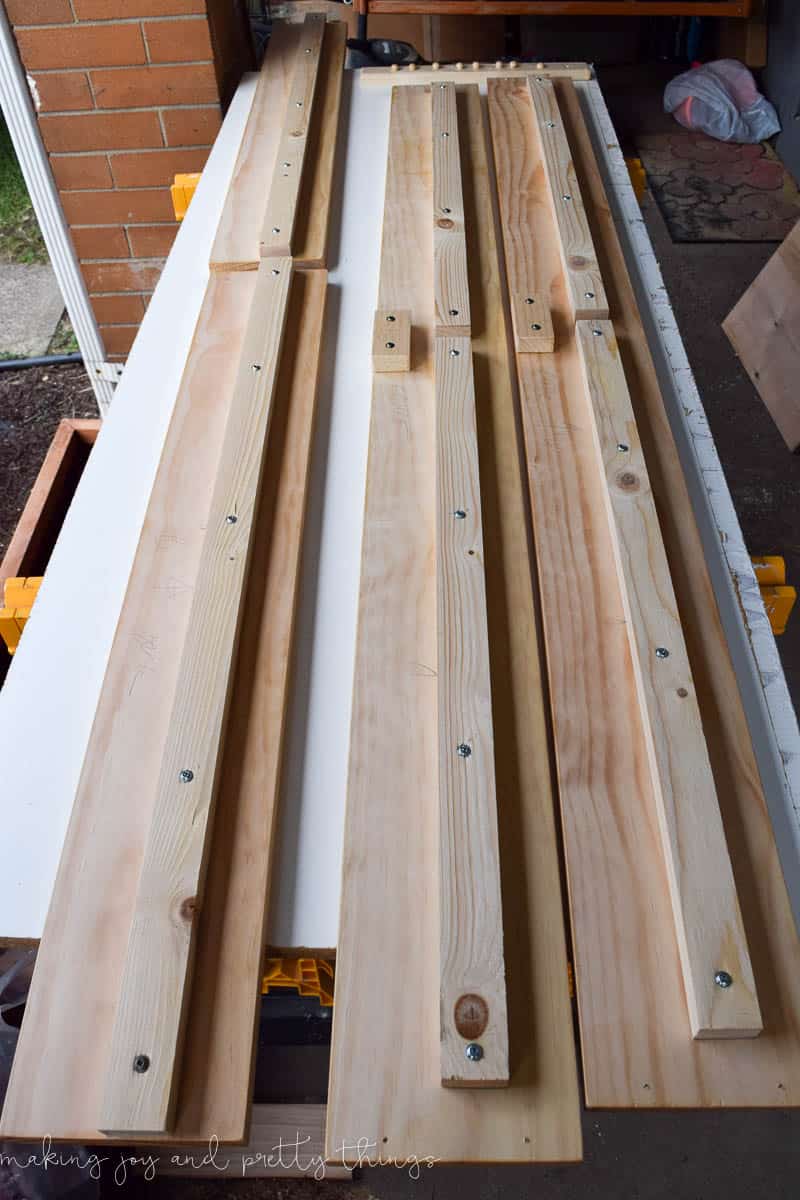 The dresser is repainted and the hardware is arriving tomorrow. Can't wait to finished that up!
I don't want to give too much away with the dresser – I'm really excited about it! Here's the drawers though (chalk paint!!!)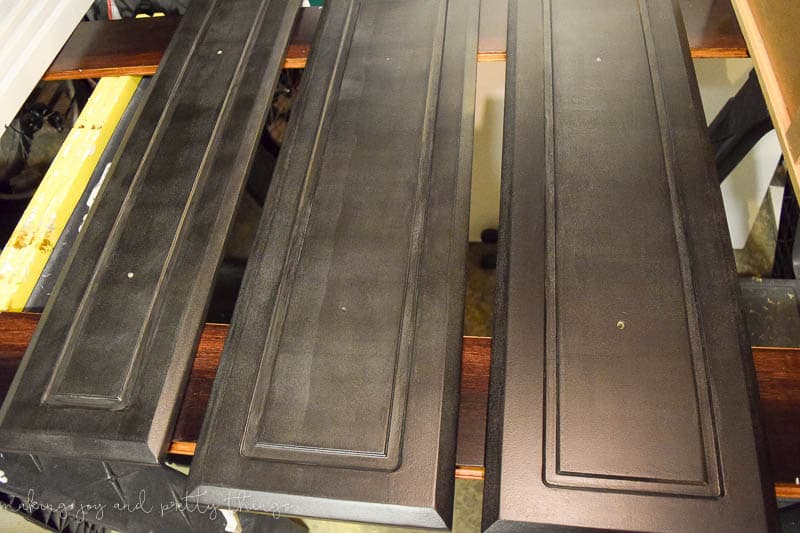 I started organizing the closet until I realized we have to store most of their stuff in there until more of the room is finished. So, it's half organized, half a dumping ground right now 😉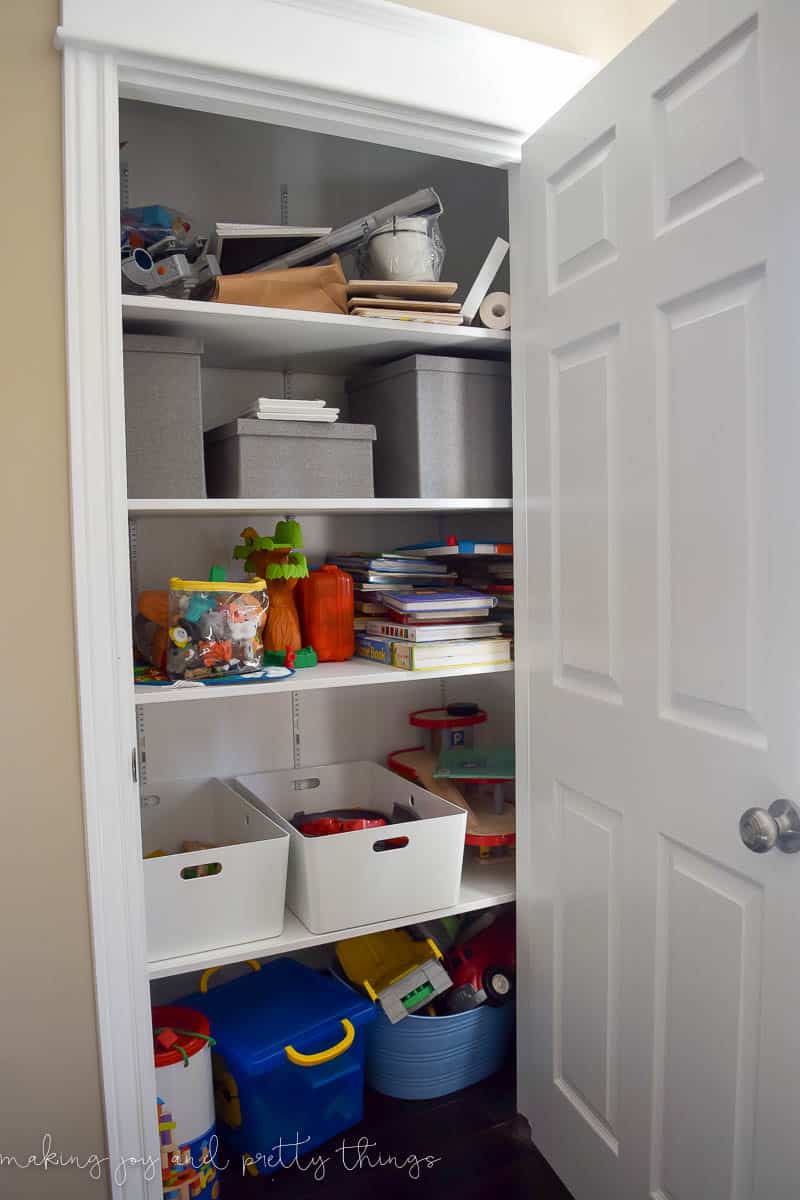 Though the other closet is looking MUCH better.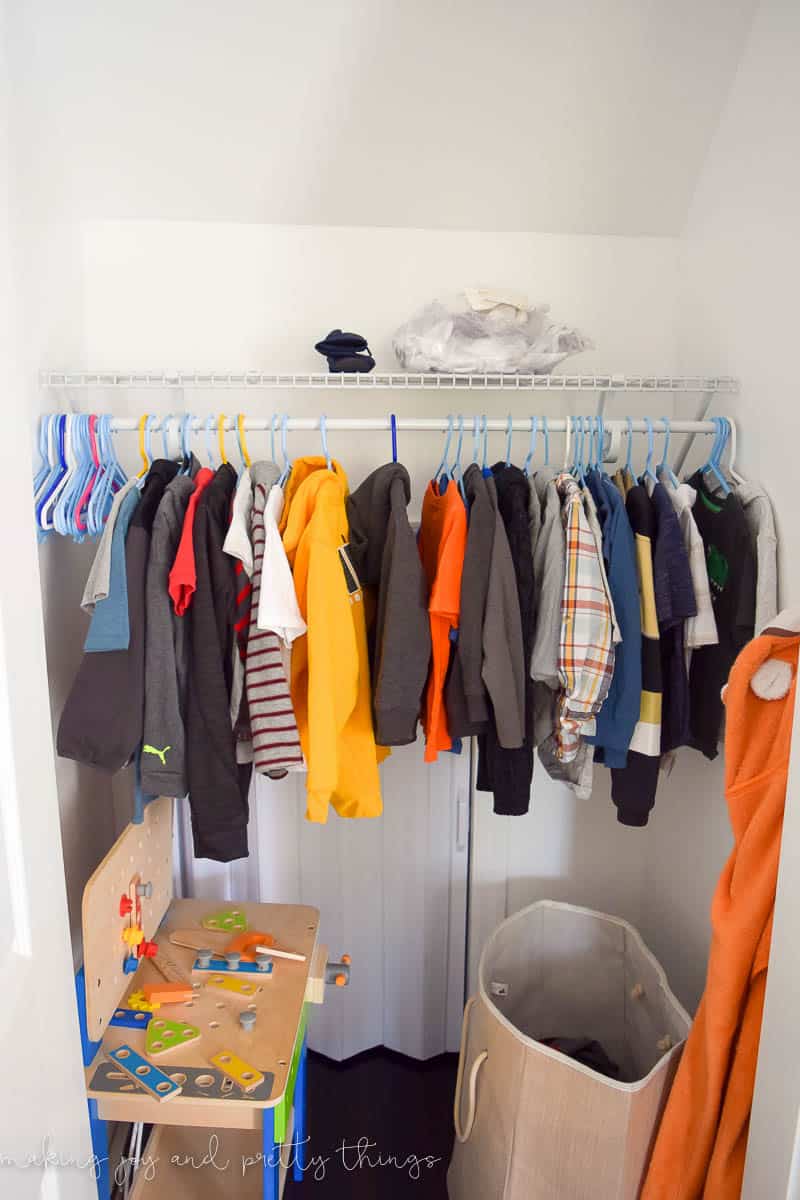 I picked out the fabrics this week for both the tent and the floor pillows for inside the tent. My amazing friend already sewed both floor pillows!! Here's a sneak peak at some of that (the white fabric is for the tent!)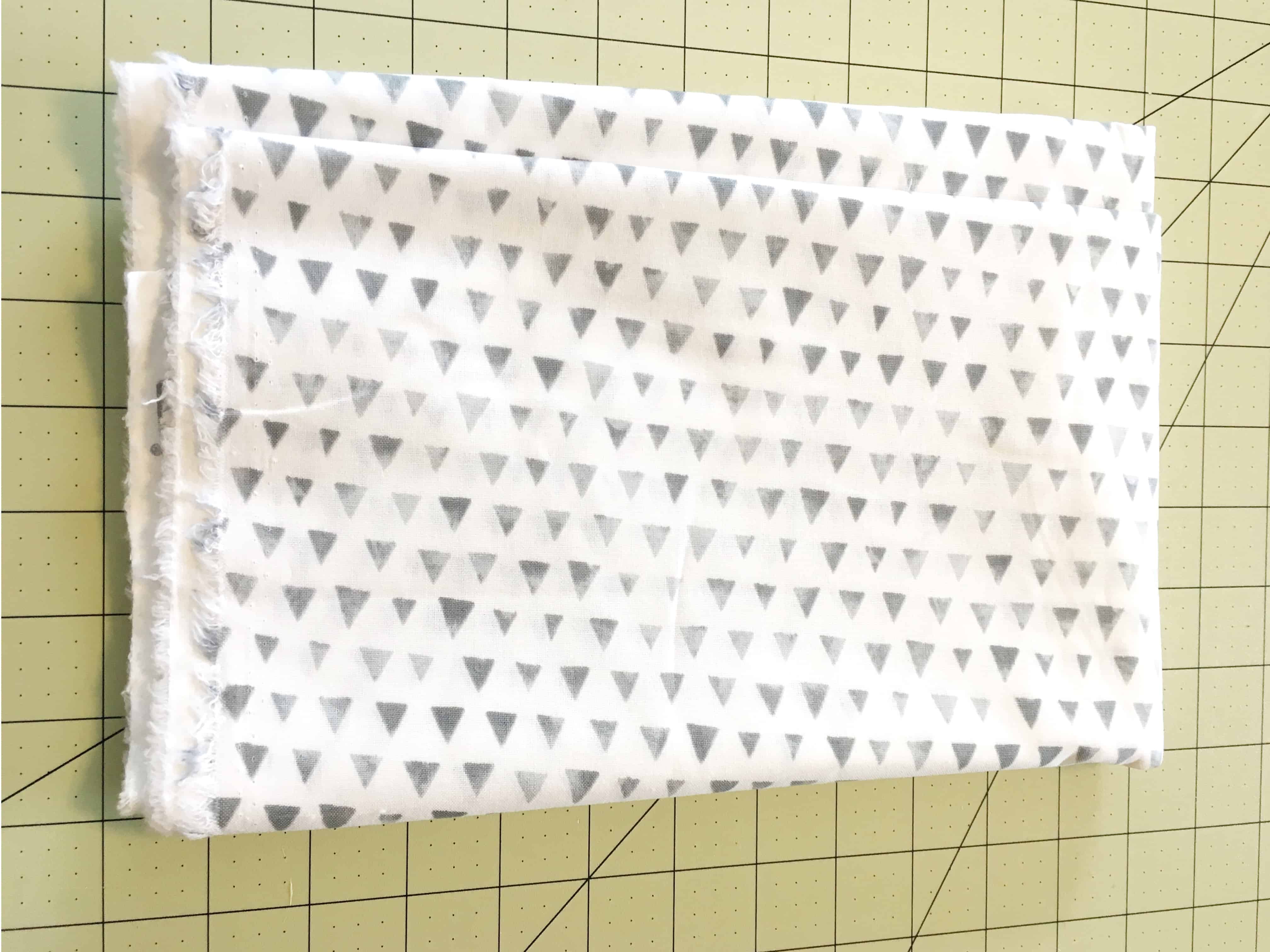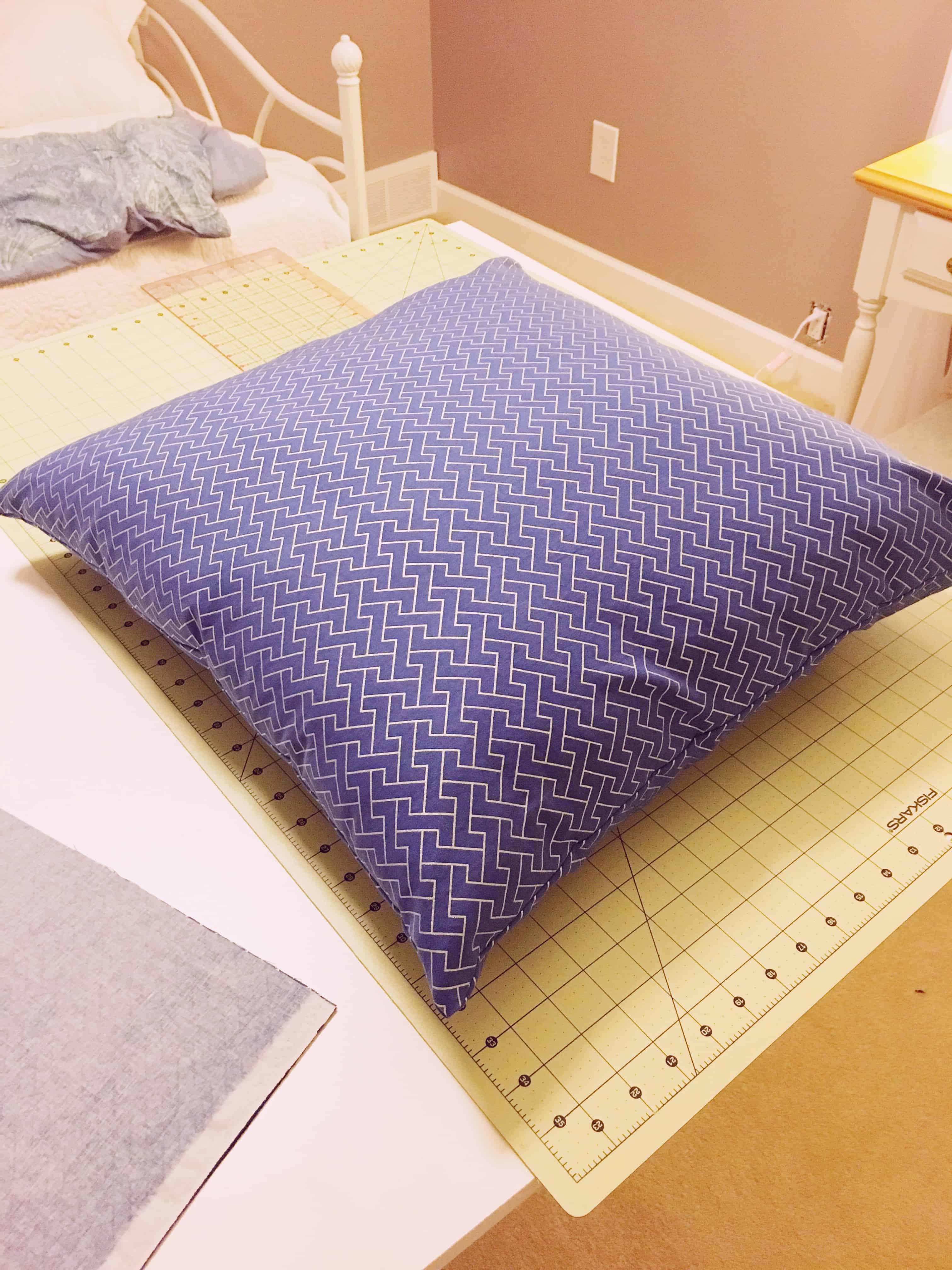 I made most of the gallery wall for above the dresser. I'm going for a monochromatic look. My friend Lora from Craftivity Designs has the most amazing prints in her Etsy shop. I used two of her prints and made my own for the rest. Can't wait to see how that looks above the dresser.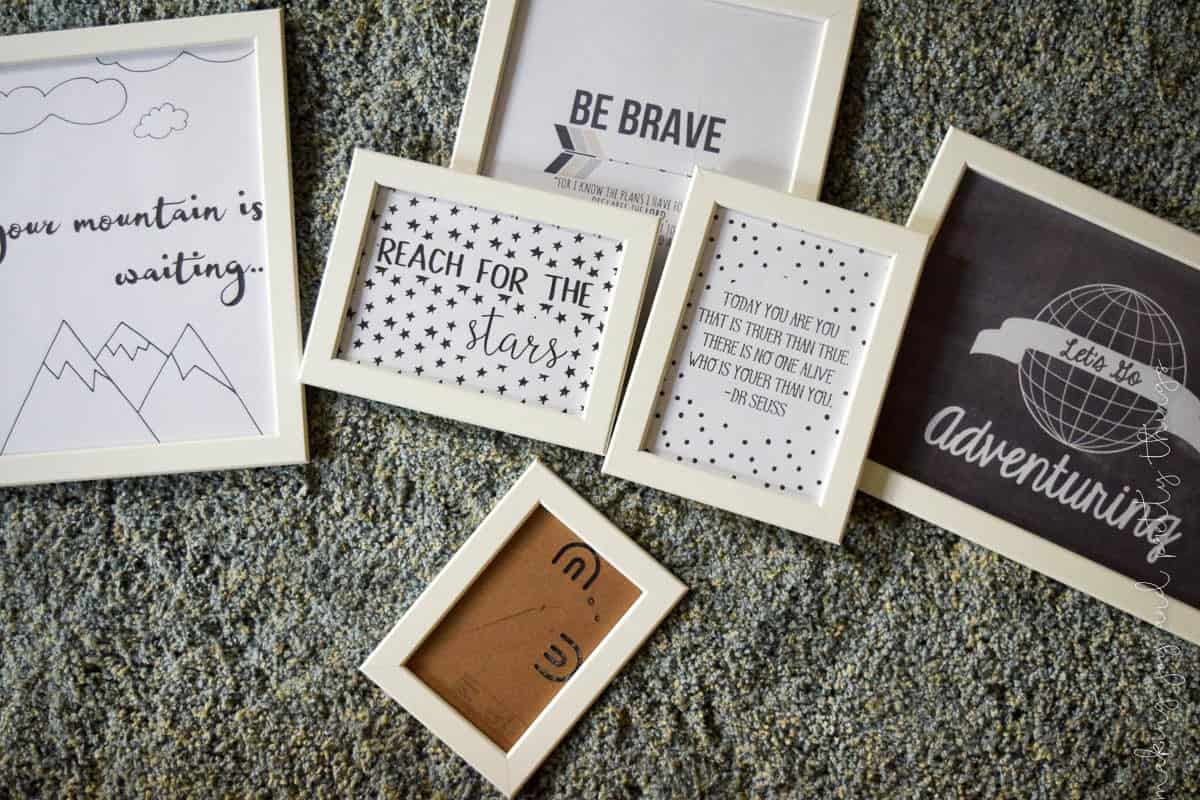 I painted and made a custom design on letters to designate spaces throughout the room ("play", "read", and "make"). They were a serious pain but I love how colorful and fun they are.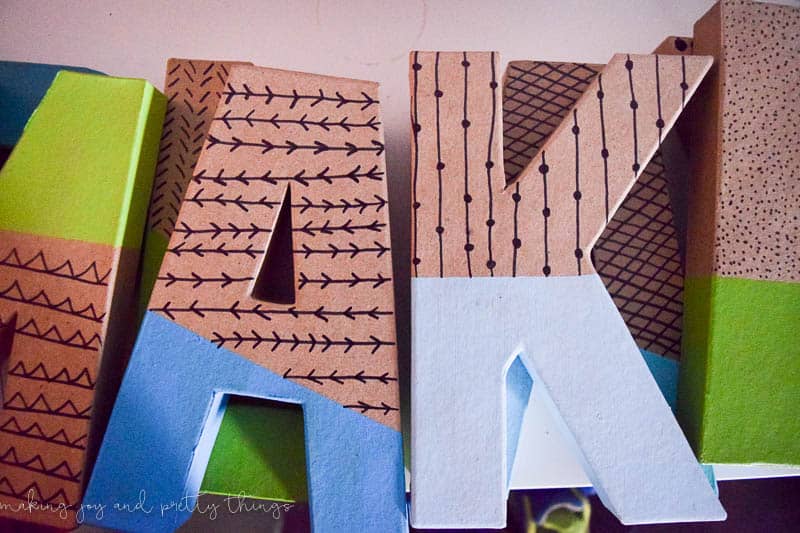 We assembled the bunk beds over 2 LONG hours with 2 tired and impatient children. They loved to army crawl under the slats of the beds or try their superhero moves to scale the side of the beds, before it was sturdy. So glad that is over!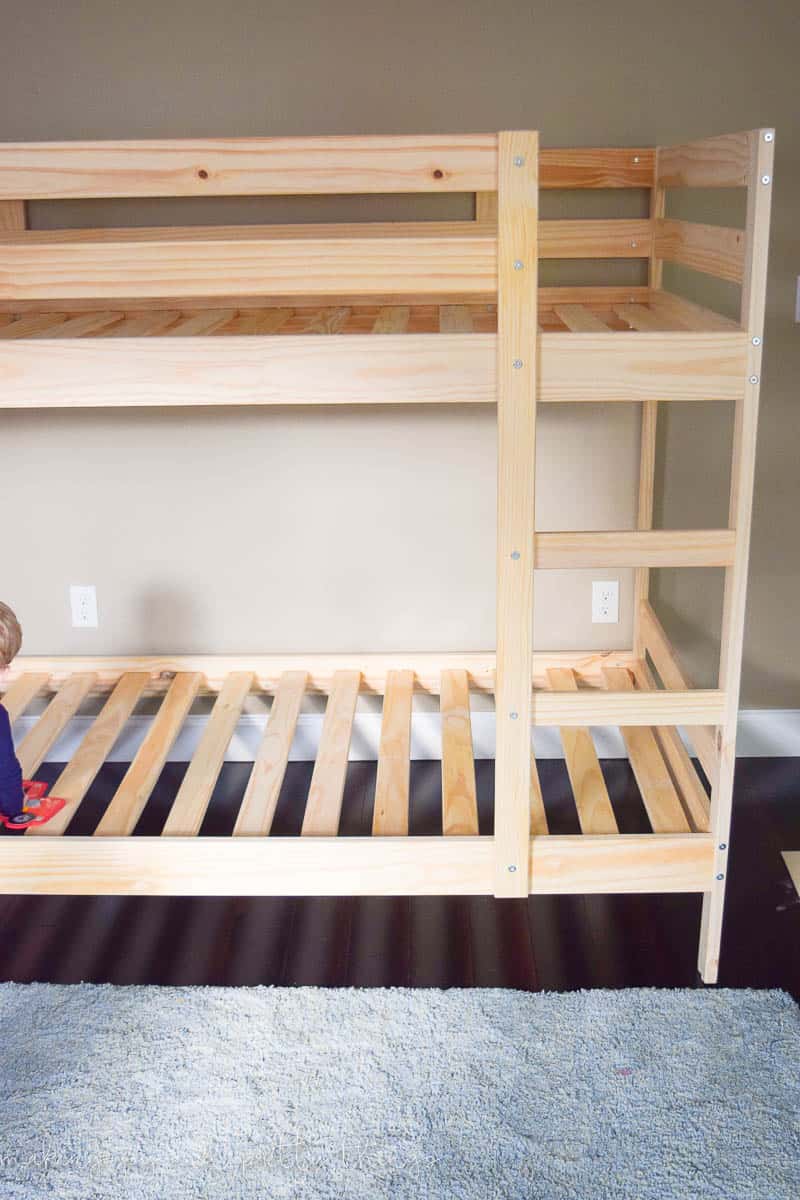 The best part of this week? The MOST comfortable rug ever came from KAS Rugs. I almost don't want the rug in their room because I want it for my own room!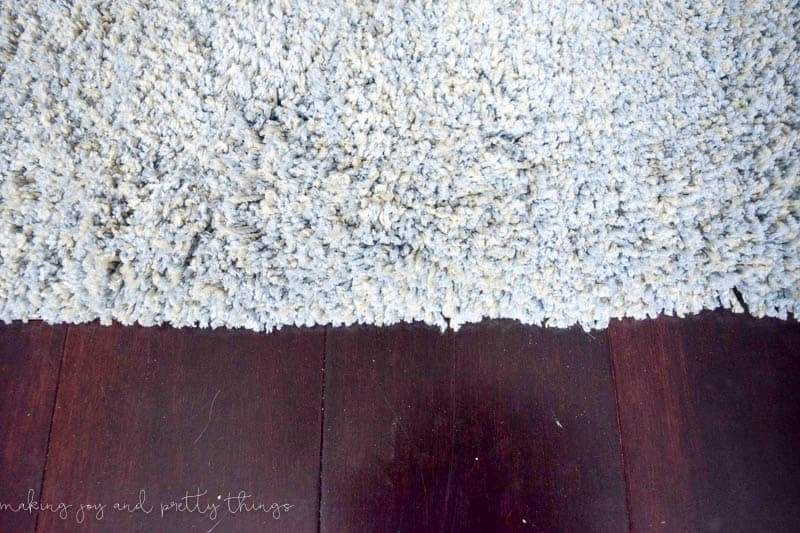 Lastly for this week, I bought chairs for the craft table. I am in LOVE with these chairs.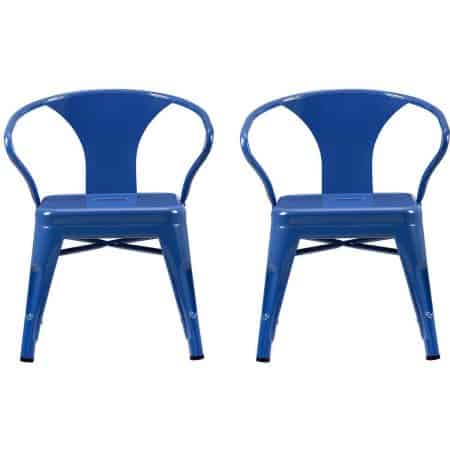 So, let's check back on that list.
clean out room (toys,clothes, old books, etc)
build under-bed train table
build shelves for closet
add storage and functional design to closet – sort of can cross off??
repaint dresser and add new hardware
build reading nook tent frame
sew reading nook tent
sew reading nook floor pillows
make gallery wall for above dresser
design reading nook area (where books go, etc)
add lights to inside of reading nook
build magnet board
install buckets to hold magnets
make or buy curtain rod
hang curtains
install fireplace tile
finish interior of fireplace
make space felt board
make name art for each boy
pick sentimental pillows/decor for each of their spaces
paint/design letters to designate spaces
build craft table
add craft table storage
buy craft table chairs
install wire hanging to display art work
disassemble old bed and assemble bunk beds
So, what do ya think? Not so bad.
On the agenda for this week is to finish the inside of the fireplace and put that gorgeous cement tile in. We also want to make the magnet board. Basically, everything but the craft table. Leaving the hardest project for last!
We are so lucky to have teamed up with some amazing companies. A HUGE thank you to our sponsors for this challenge!
Remember to stop by Calling it Home to check out all the One Room Challenge Makeovers – there's a lot to see!
Wishing you a joyful day!