See how I added farmhouse style to an upcycle project with a DIY Chalk Painted Tray! Painting Silver Trays is a fun and easy way to create a beautiful DIY.
I'm so excited to share this DIY project painting silver trays with chalk paint to give it a beautiful matte farmhouse finish. What's better is it's part of a month link party I'm in so stick and see all the chalk paint projects!
*This post contains affiliate links. Please see my full disclosure policy for more details*
It's time for another month of Inspire Me Creativity link party!
Last month I fixed up some antique candleholders for our thrift store makeover theme: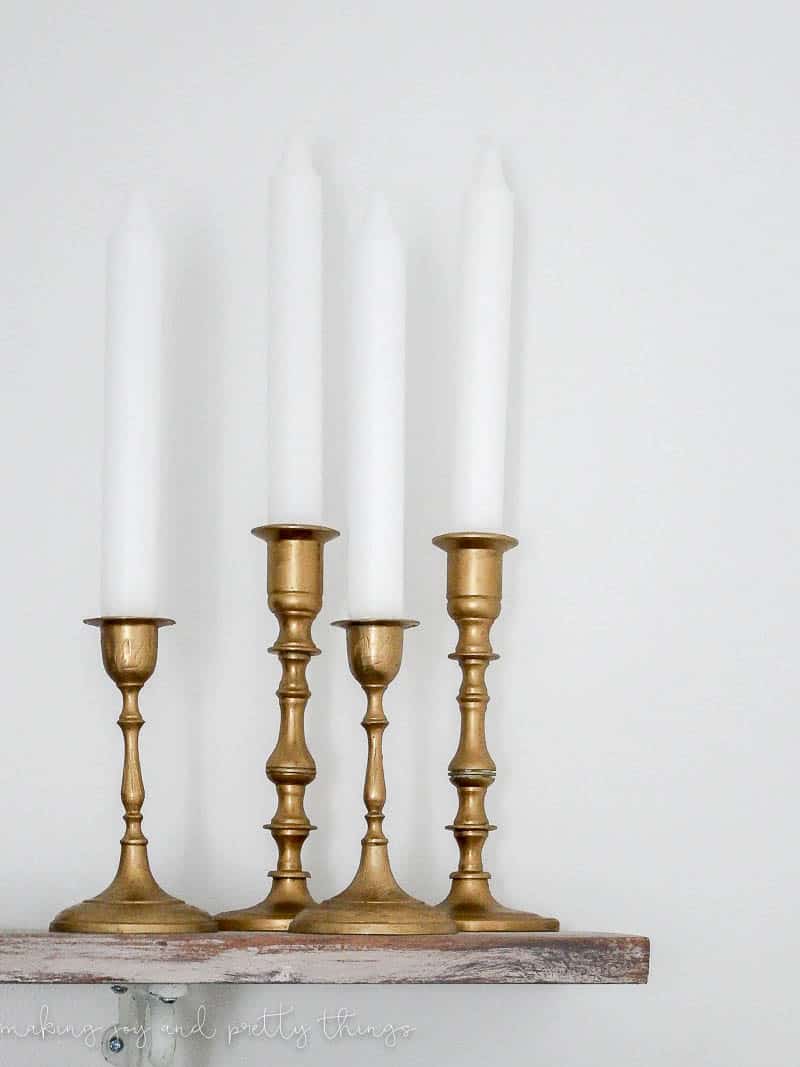 This month we are all doing projects with chalk paint!!! I have to say I was SO excited to use real chalk paint. I've used chalky finish paint before but never chalk paint.
This tray (similar tray) has been sitting on our farmhouse shelves in the dining room for quite some time now. I like the general shape of it and the small details on the tray.
But, I'm not really sure what I was thinking when I bought a silver tray. Silver? Gross. It didn't really go with anything else on the shelves. Kinda sticks out like a sore thumb.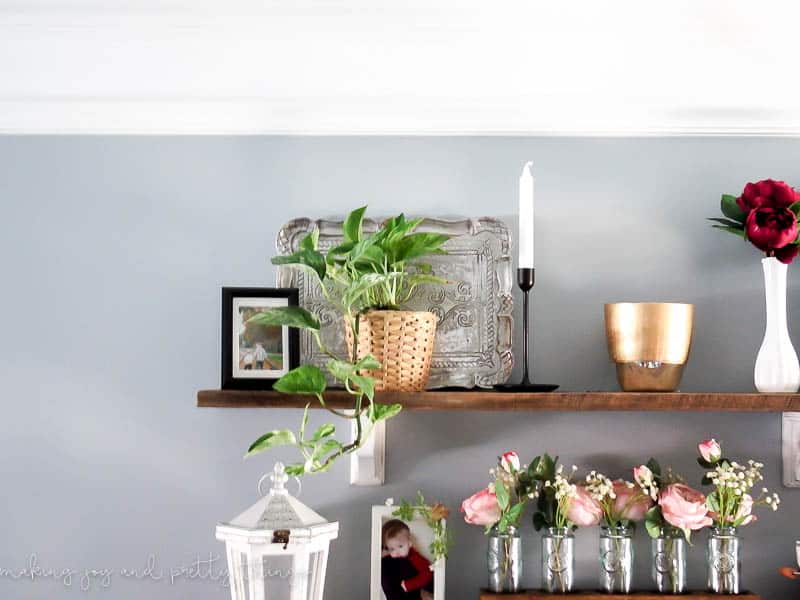 There is NOTHING ELSE silver on the shelves. Anywhere.
It was the perfect choice for a little chalk paint makeover!
Step 1. Pick Up Chalk Paint
So, I went to Joann's and picked out the prettiest dark gray chalk paint (this one!). I used one of my kid's foam brushes and applied 3 coats of chalk paint.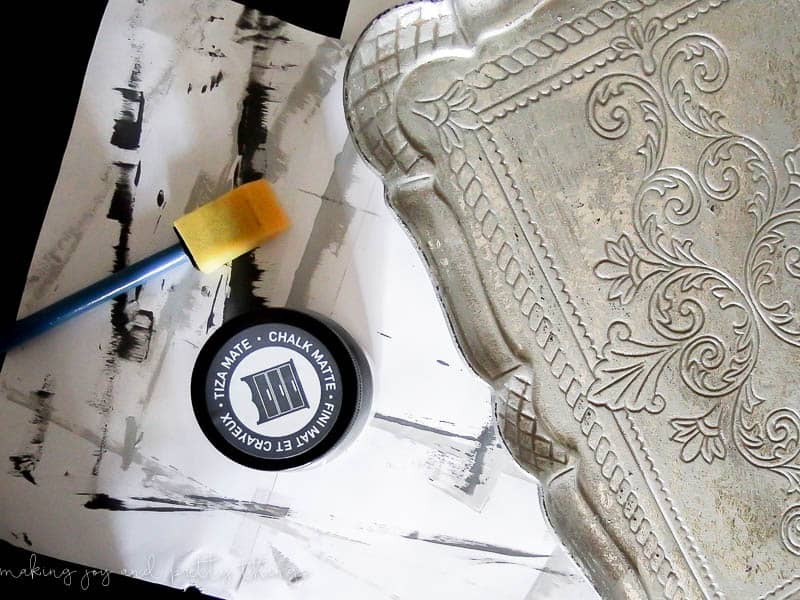 Step 2. Clean and Begin Painting Silver Tray
I chose not to distress the tray because I couldn't stand to look at the glittery silver finish under it at all!! Plus, I love love love the matte finish and didn't want to mess that up.
Step 3. Recoat Tray
I was surprised it actually took that many coats. The chalk paint is really thick and dries reallllyyy fast. But, the tray I used also had all those tiny details indented in the tray. So, I think it was a combination of me using the paint for the first time and the crazy amount of details in the tray that needed to be filled in with paint.
Step 4. Seal Silver Tray
You're supposed to put a clear coat of wax over the top of any chalk paint project. Supposed to. I, however, did not. I'm hoping since it's just going to sit on the shelves undisturbed that it will be fine (fingers crossed!).
Here's how it looks now: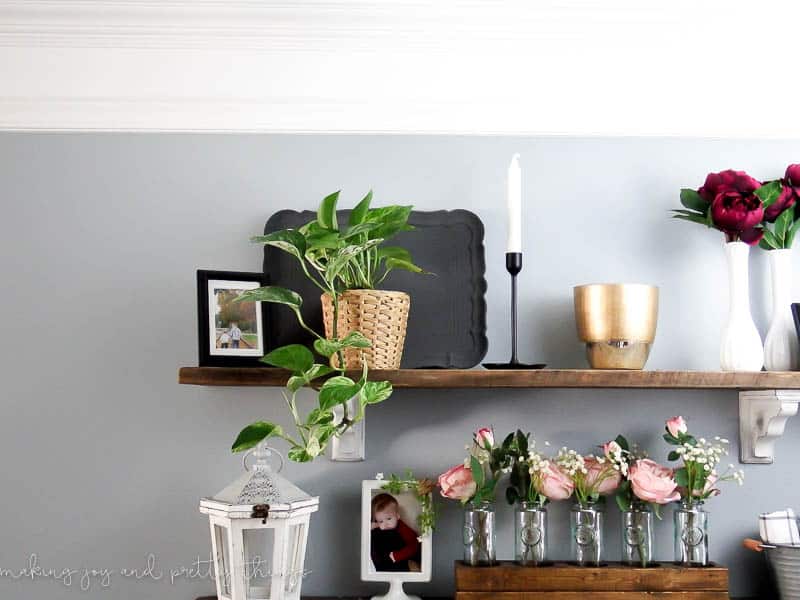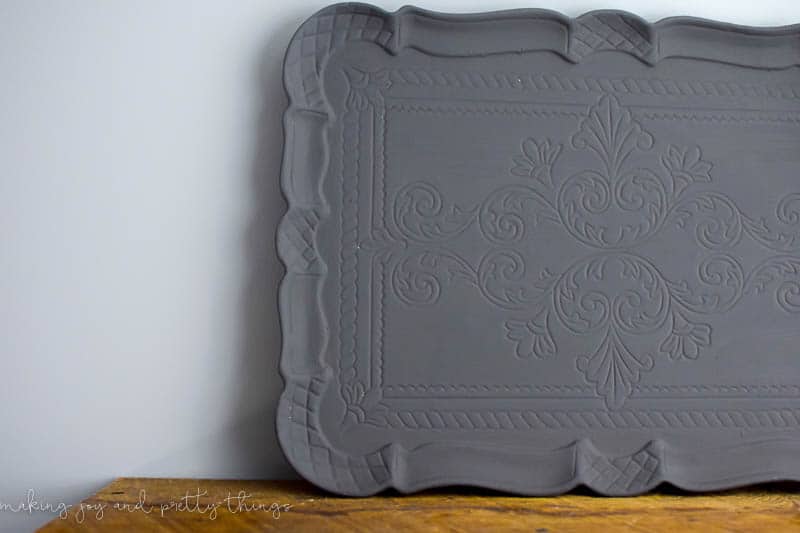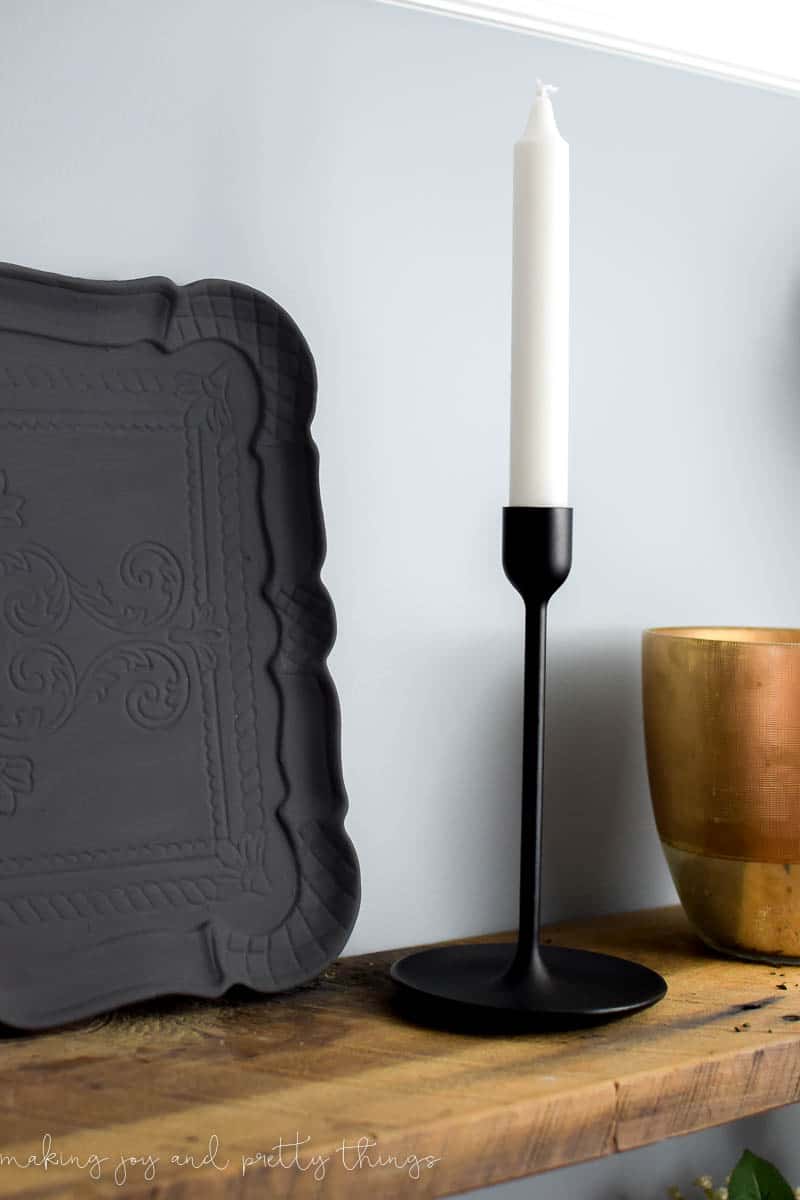 I really do love the color. I was trying to go with a theme of black and gray accents on the shelves so I think it really compliments whats up there already!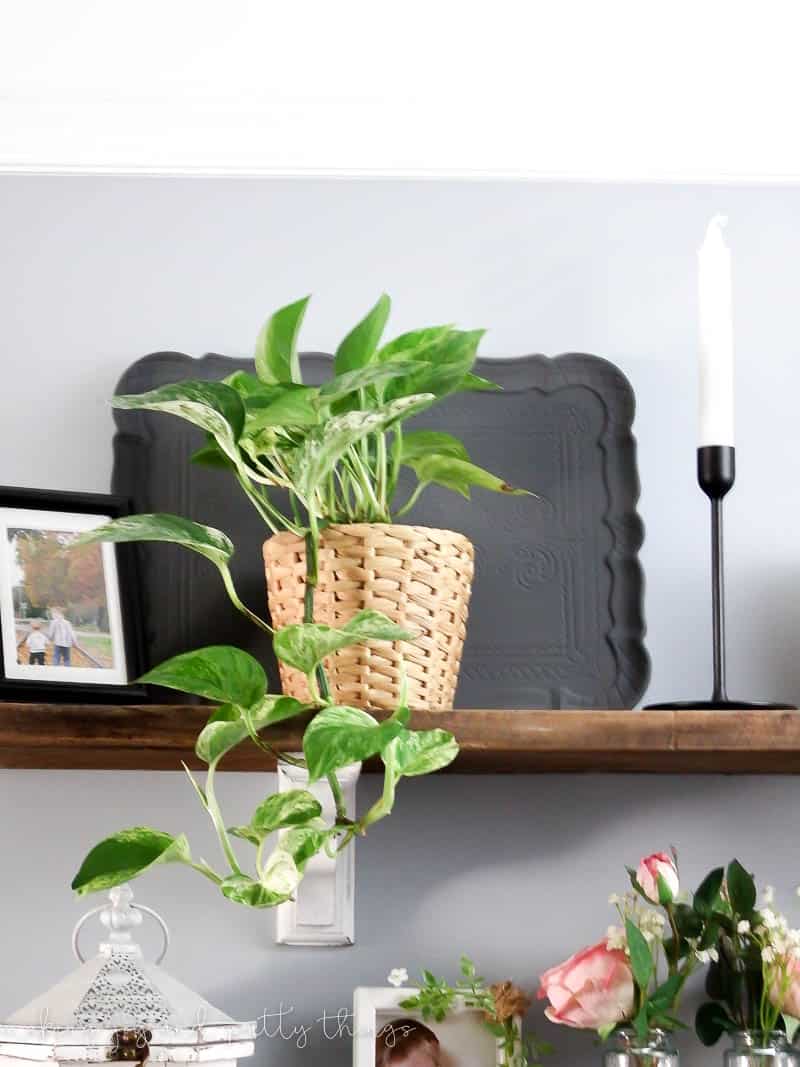 Actually, I did just do an update on the styling of these shelves. Gotta switch it up every once in a while, right?! I should share how they look now. Hopefully soon!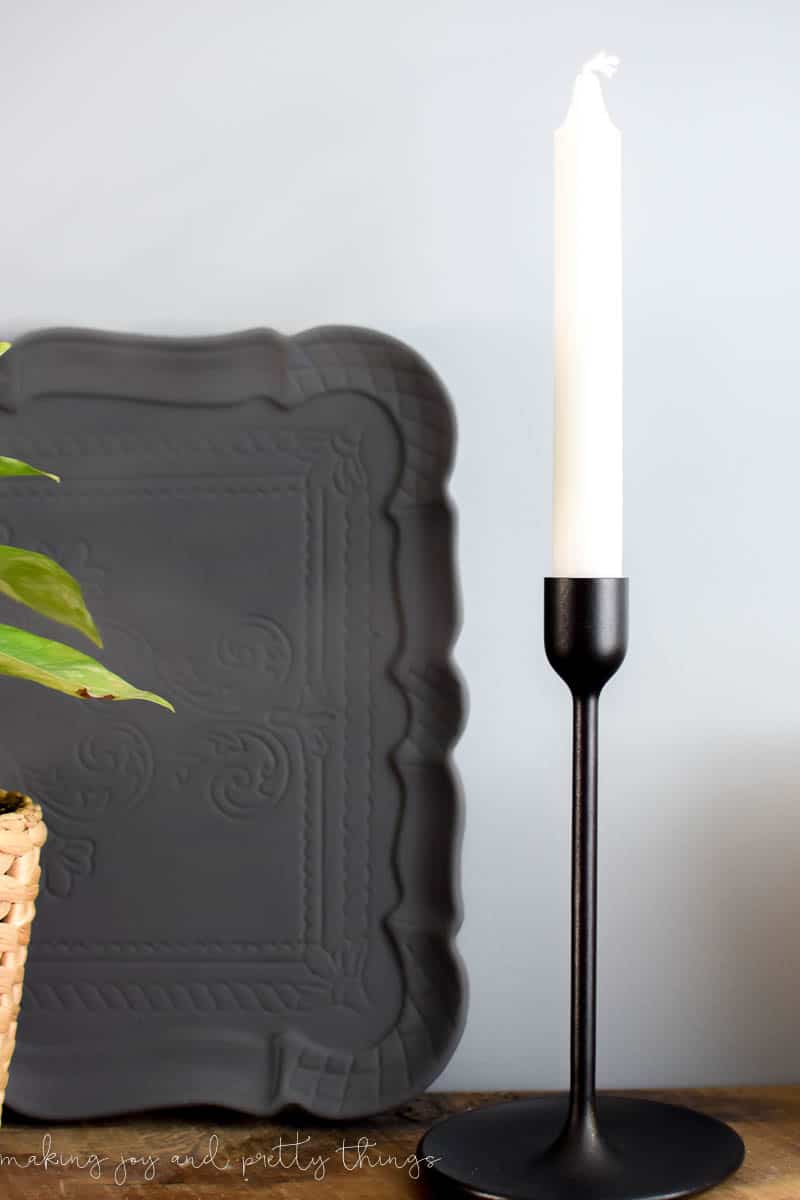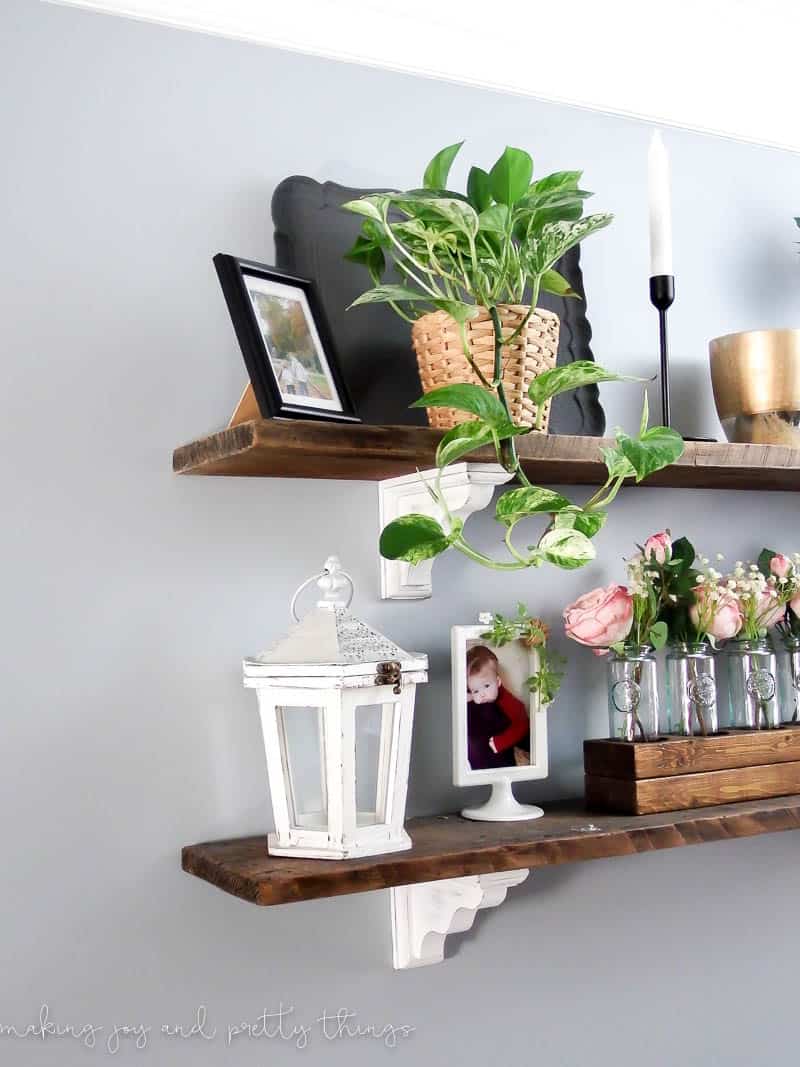 Now it's time for the link party! Check out the hosts below and hop over to see their thrift store makeovers!!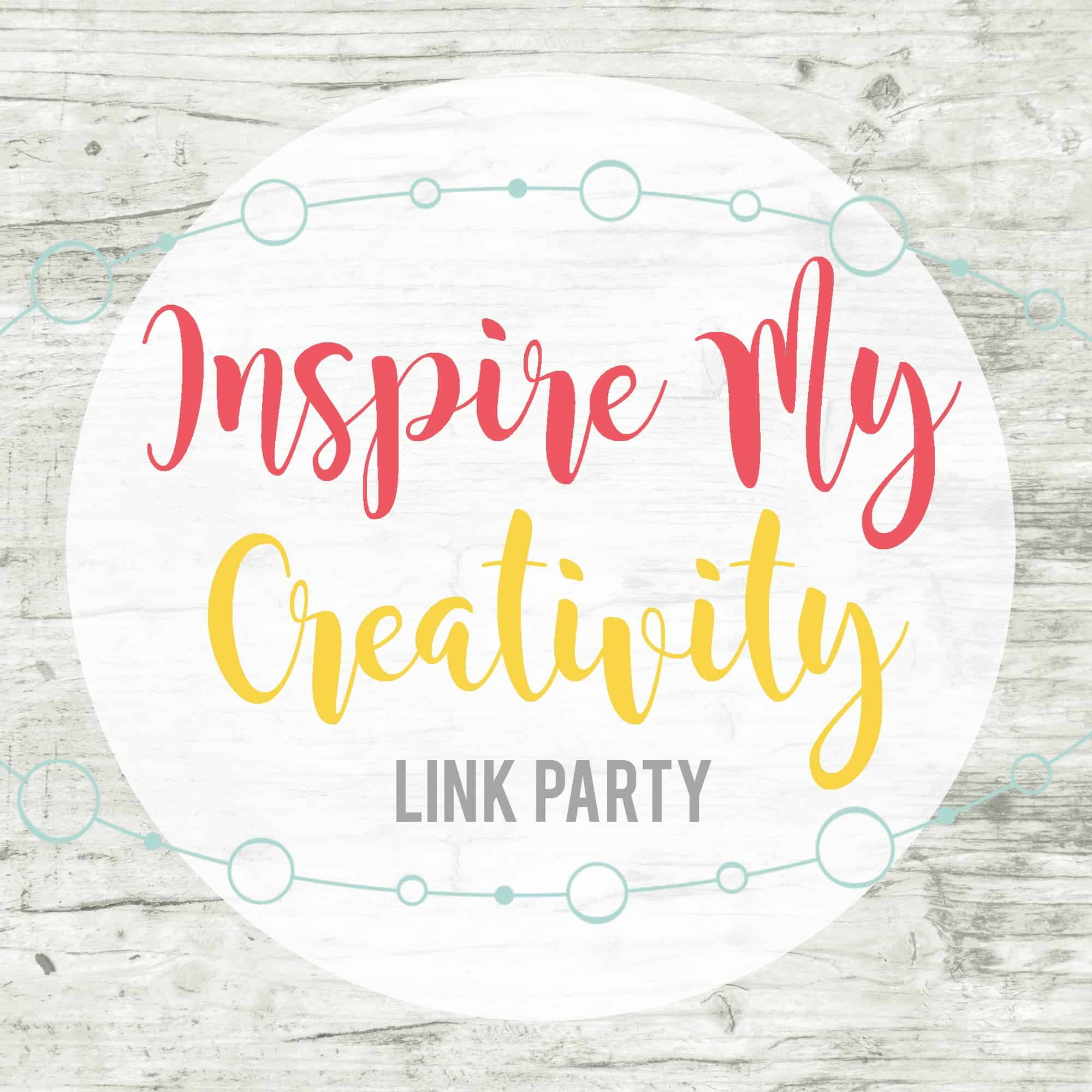 Next month we will be sharing a fall project. I can't believe fall is just around the corner!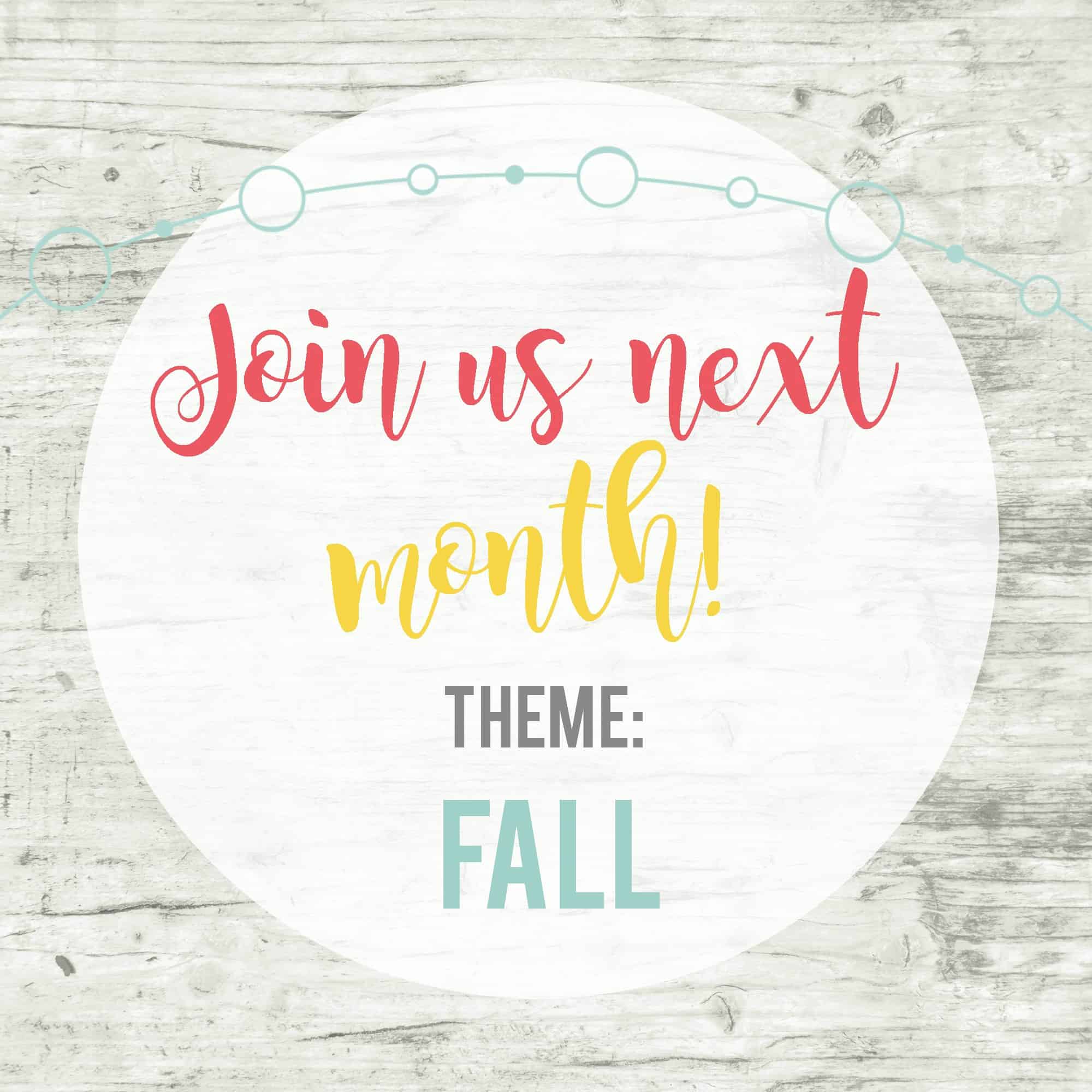 Wow, what a transformation that was! I simply love upcycling and personalizing decor that I picked up cheaply. Hopefully, you feel inspired to tackle and upcycle something to make it a decor piece you love!
Wishing you a joyful day!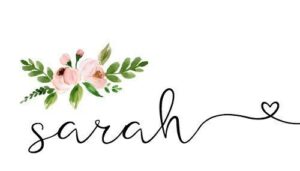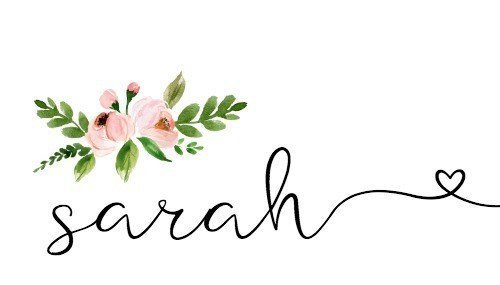 Painting Silver Trays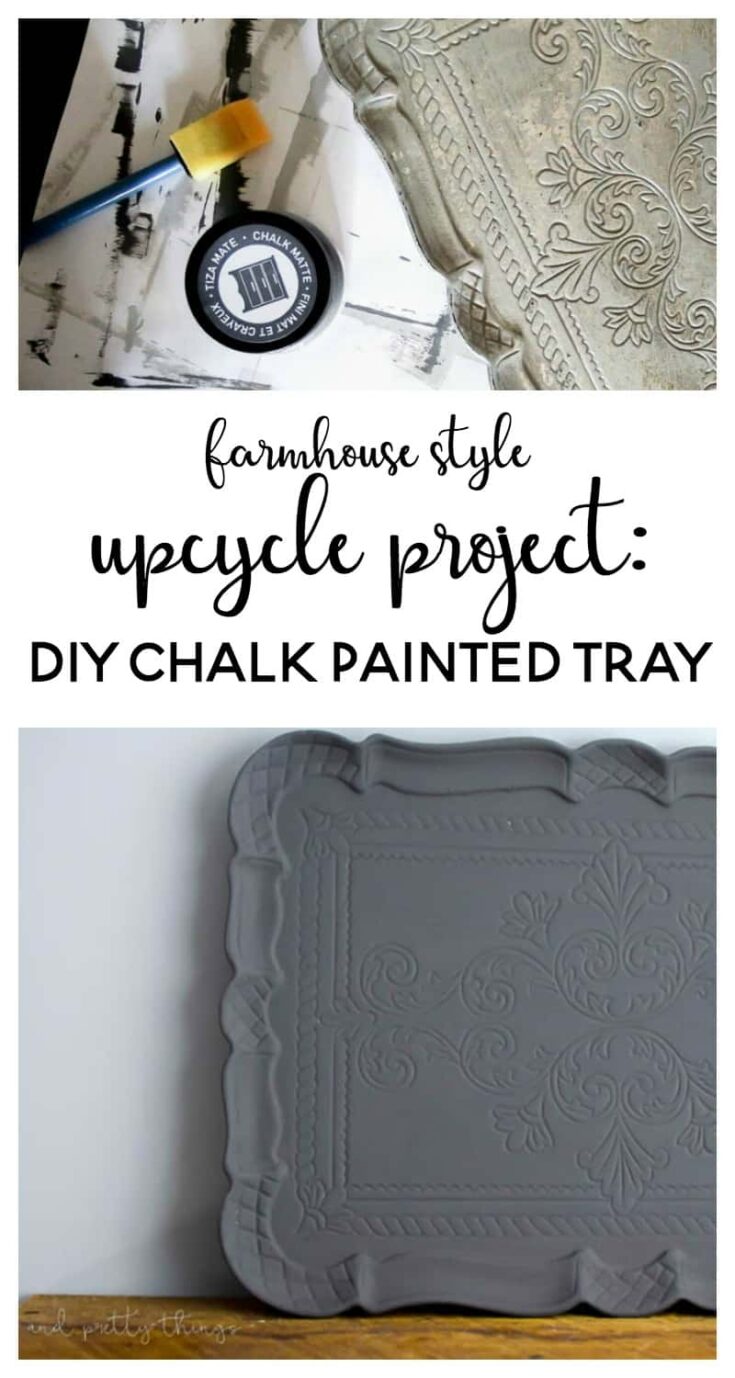 Quick and easy tutorial to update an old tray with Chalk paint to give it a farmhouse look.
Active Time 30 minutes
Total Time 30 minutes
Difficulty Easy
Estimated Cost 25
Materials
Instructions
Step 1. Pick Up Chalk Paint
Step 2. Clean and Begin Painting Silver Tray
Step 3. Recoat Tray
Step 4. Seal Silver Tray