Easy Thrift Store Candle Holder Makeover
See how I restored inexpensive, dull, metal thrift store candle holders back into their original luster in just a few minutes with one step! You'll love this candle holder makeover.
Today marks the beginning of an exciting new link-up I'll be participating in called "Inspire My Creativity," hosted by my friend Shani from Sunshine and Munchkins.
Every month we will be DIYing or crafting something new to a different theme and linking up with each other so you can be inspired! This month's theme was a thrift store makeover.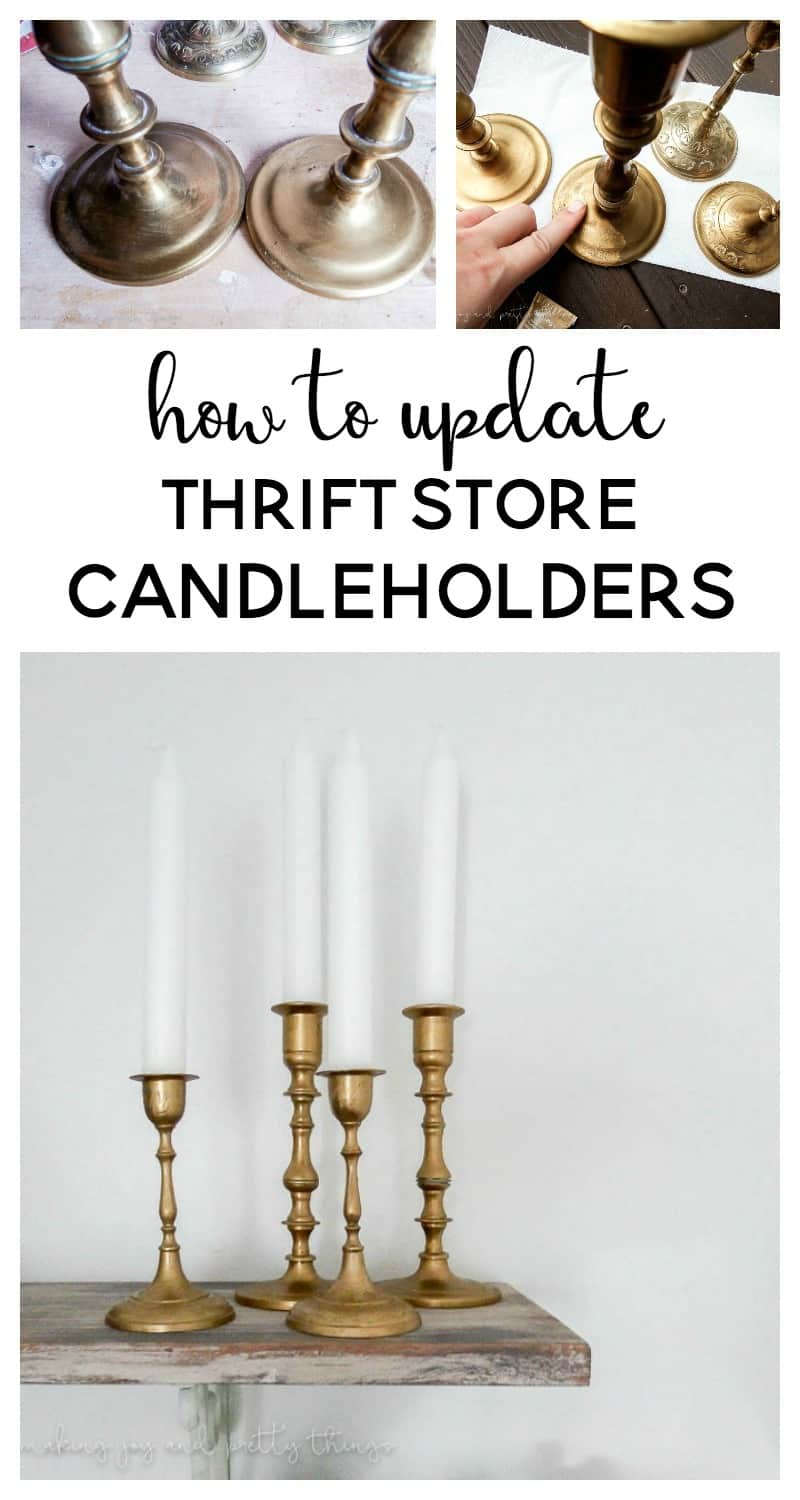 I can't say I frequent many thrift stores basically for the same reason I don't go to the Dollar Store – my children would destroy everything in the store. And that's basically what happened…
We went to a local thrift store. I was in HEAVEN and the kids saw a big open space with furniture and thought that meant they should sprint around and jump on everything…
Not only did I find amazing antique candleholders to use for this project, but a bunch of other milk glass vases that I'll be using for some upcoming projects. And all for only a couple of dollars a piece! Of course, I ended up spending $60, so you can imagine all the little antiques I picked up 😉
This post contains affiliate links. Please, click here to read my disclosure policy.
Candle Holder Makeover with "Gold Leaf" Gilding Wax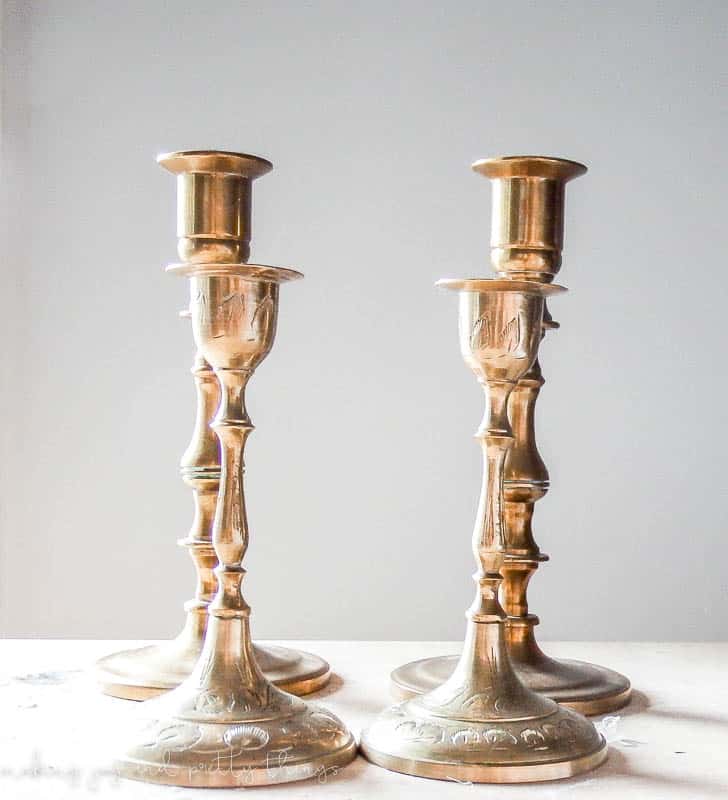 The candle holders themselves were in pretty good condition. They just needed a little help!
I researched online and stumbled upon this Rub n Buff Antique Gold Gilding Wax (affiliate link). Basically, it's a wax metallic finish that brings back the shine to old metal decor.
I found the "Gold Leaf" finish at Michaels and went to work!
You can apply the finish using your finger, which I found to be the easiest way. But this stuff STINKS, so I ended up going outside to apply it.
Step 1: Apply the Gilding Wax to the Candle Holders (That's It!)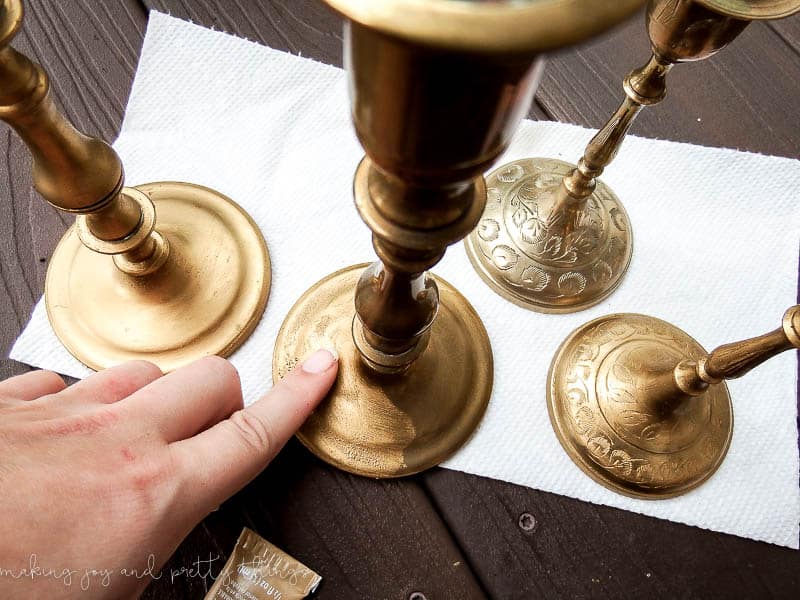 It says to apply it in a circular fashion, but I just rubbed it on however I could.  You can see an immediate difference!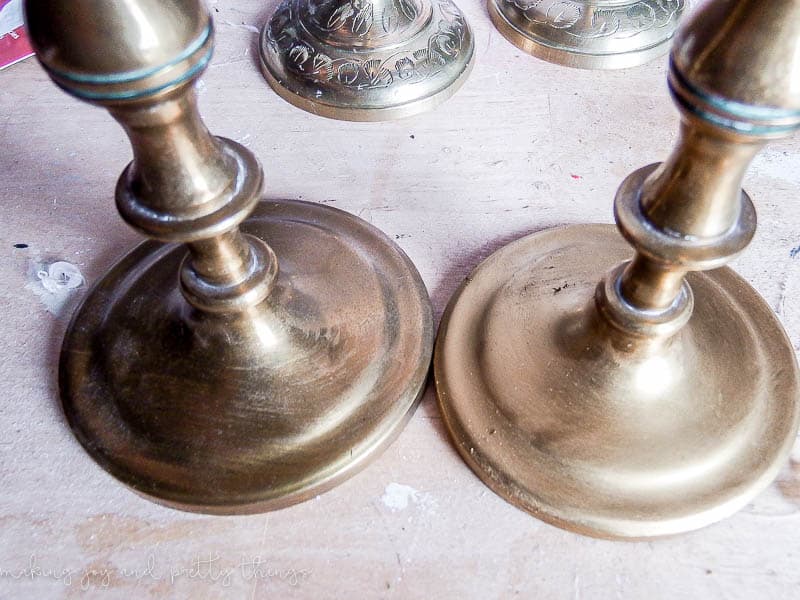 The gold leaf finish is really just perfect for these candle holders (though they do sell several different finishes). It makes them look brand new again!
I popped them on the farmhouse shelves in Evie's nursery. But, I'm going to be using them in some upcoming flower posts starting next week!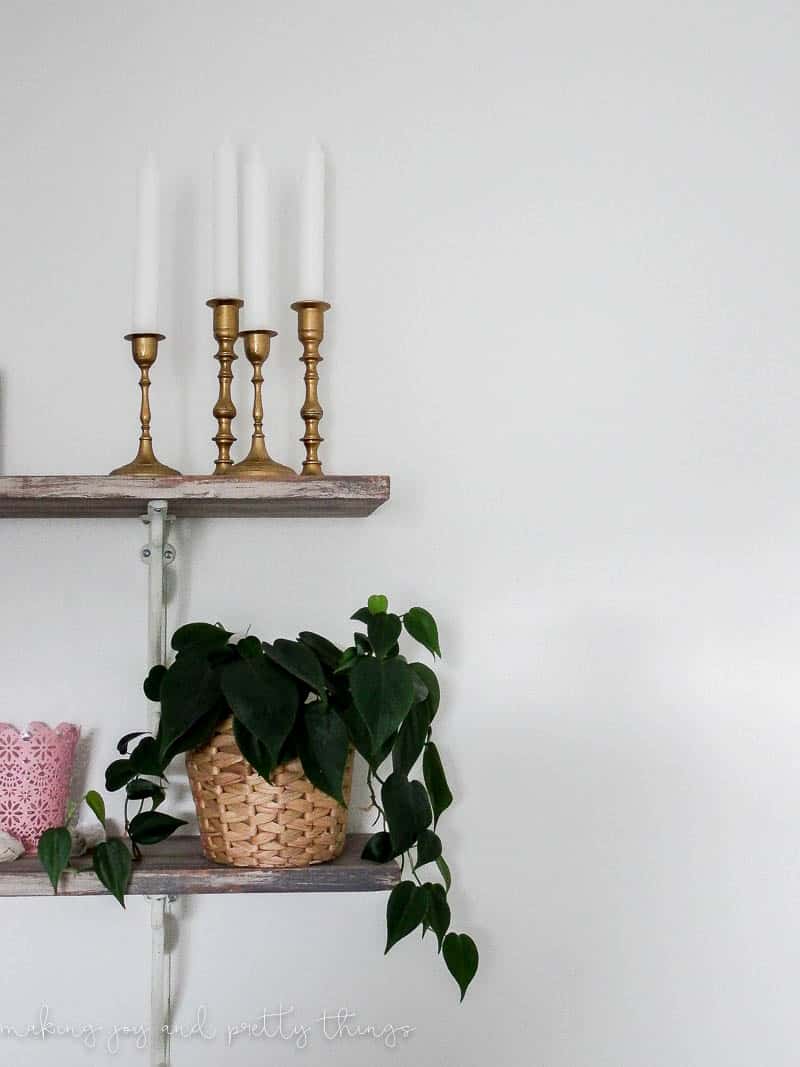 They would look perfect styled on open shelves, on a tablescape, or even in a wedding centerpiece!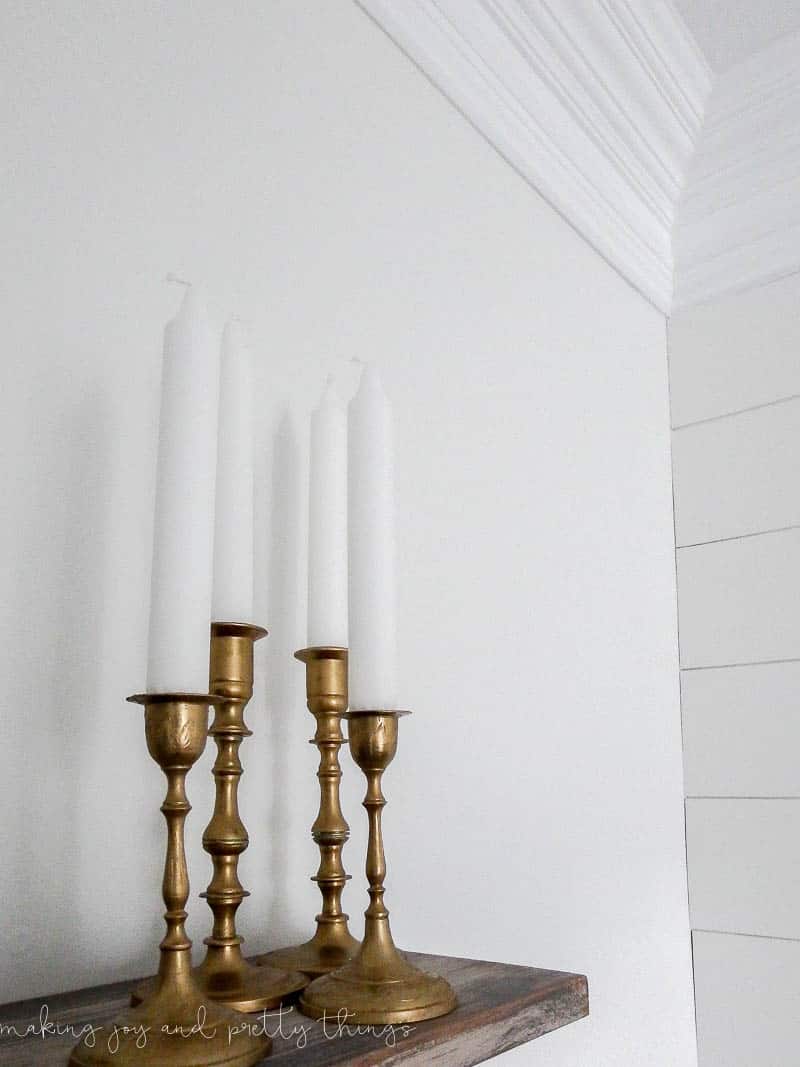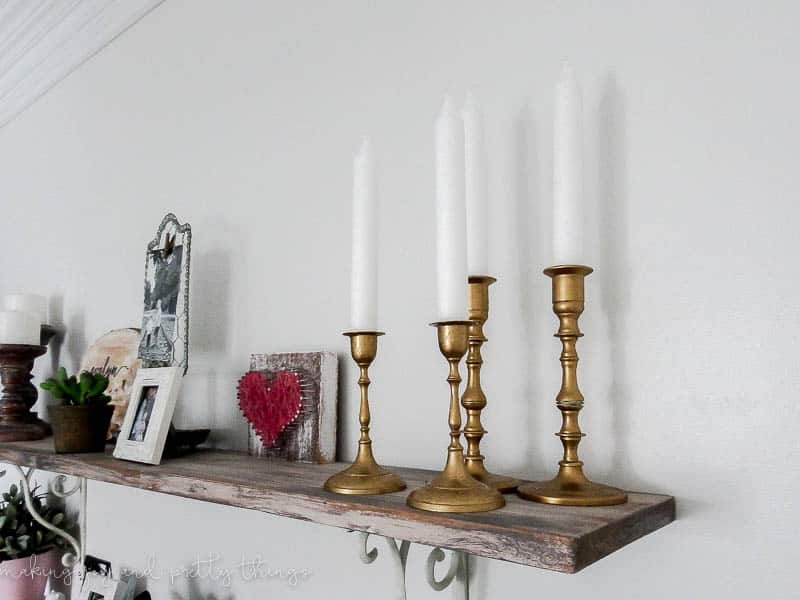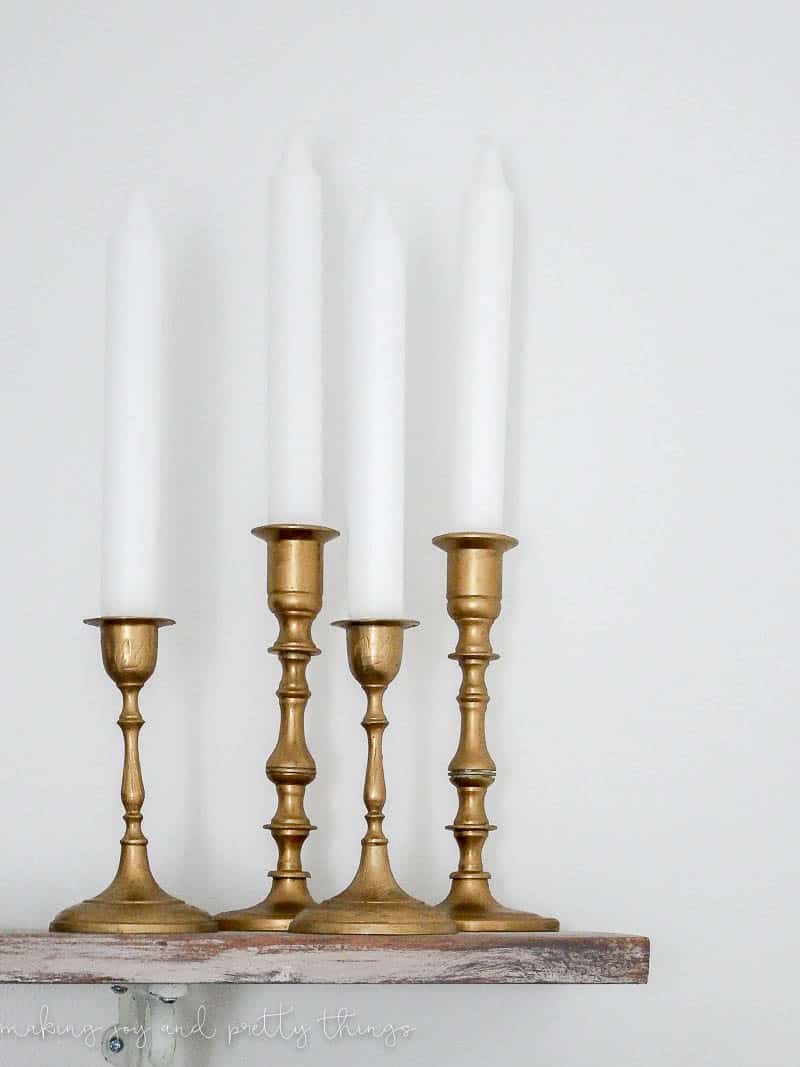 Find more thrift store makeovers like this classy candle holder makeover below…
Now it's time for the link party! Check out the hosts below and hop over to see their thrift store makeovers!!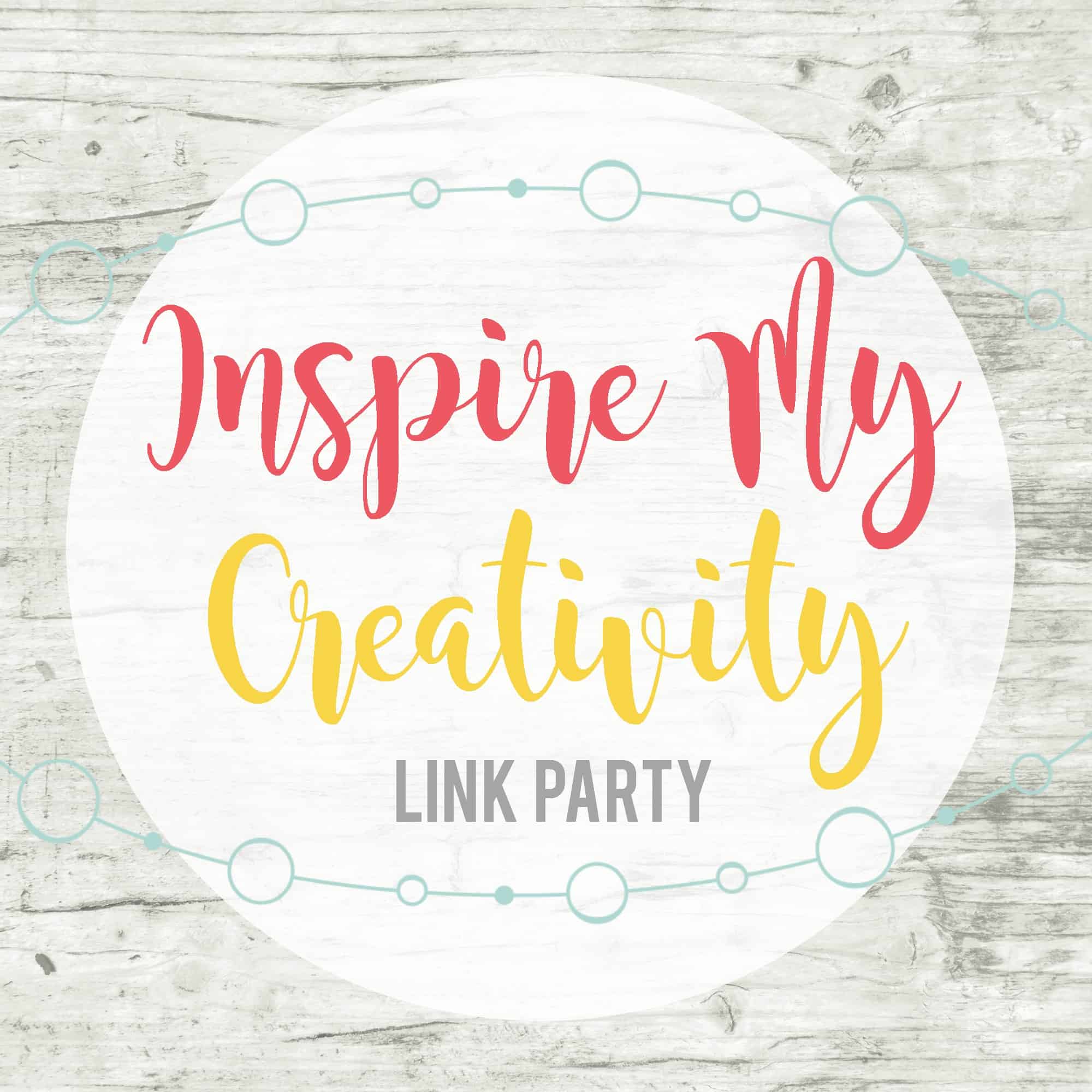 Sarah |
Making Joy & Pretty Things
<
And, stay tuned for next month! We are working with one of my favorite supplies: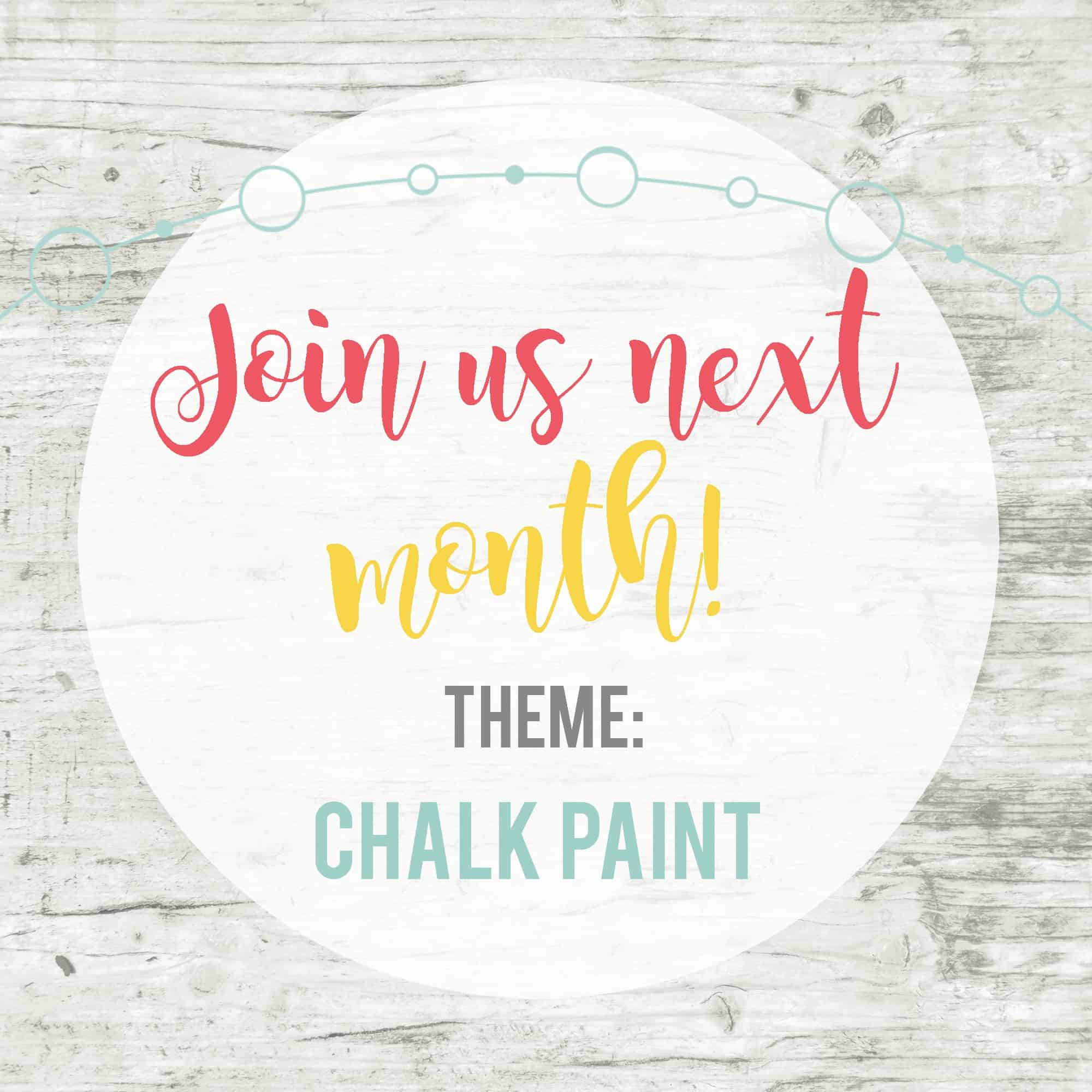 Wishing you a joyful day!