Hi again! Kelly here from North Country Nest, back with another DIY project.
Like most farmhouse-style lovers out there, I often find myself swooning over a good antiqued and distressed piece of furniture. But achieving this look isn't always easy and there are SO many different techniques out there.
Today I'd like to share my version of the distressed and antiqued furniture makeover, featuring a side table I picked up at our local thrift store for $10.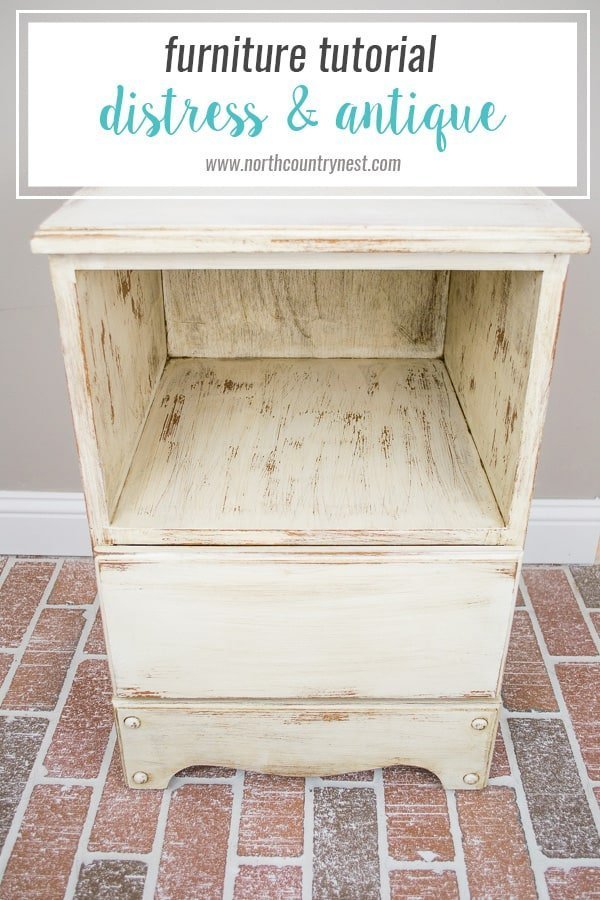 The Supplies
– Rust-o-leum chalk paint in Linen
– Amy Howard dark antique wax
– Antiquing paint brush
– Regular paint brush
– Cotton rag/old t-shirt
– 80 grit sand paper
– Rubber gloves
The Process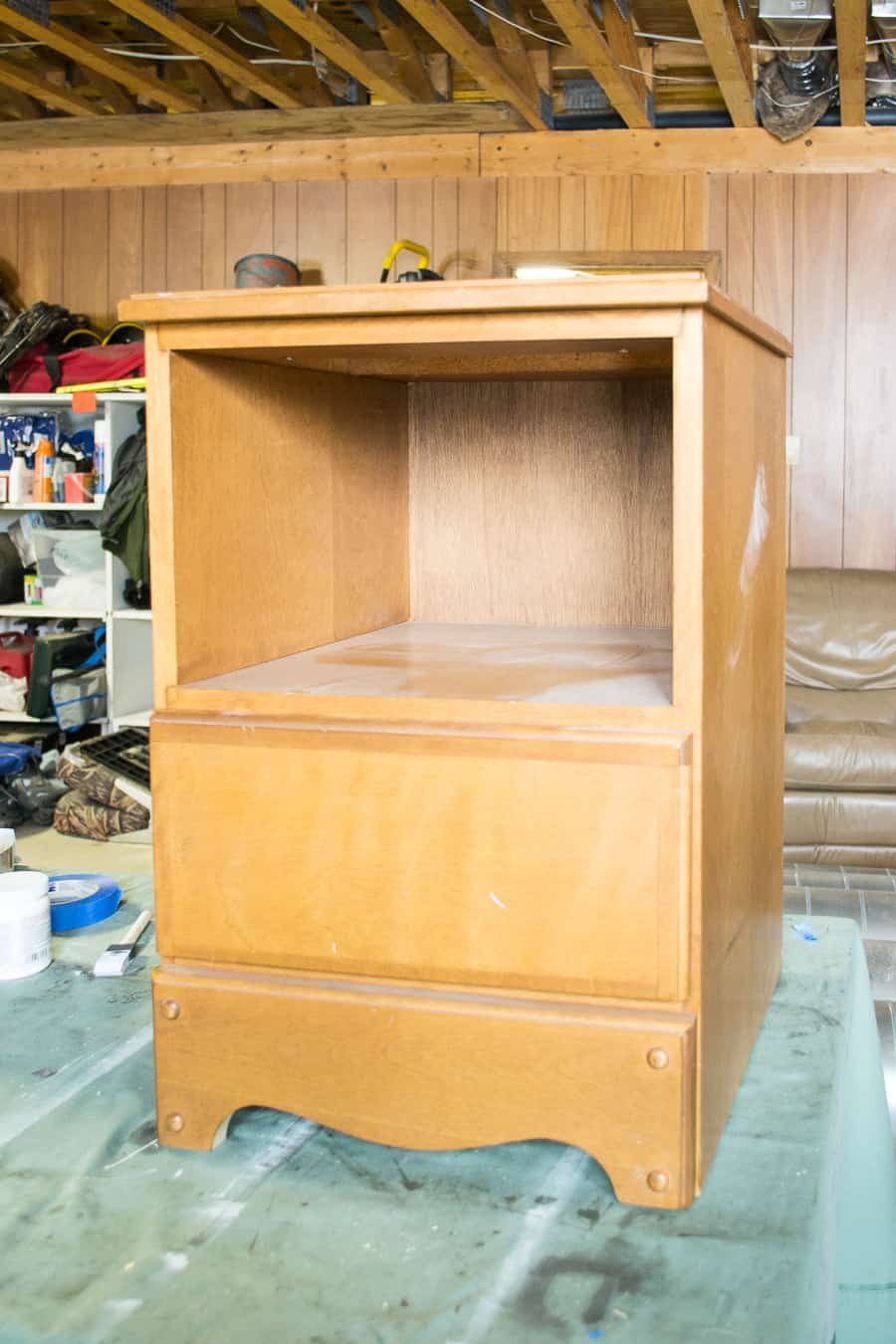 Step one. Paint the entire piece of furniture with chalk paint – I used Rust-o-leum Chalk Paint in Linen.
Step two. Once the paint is dry, go over the entire piece with sand paper, distressing to the level you desire. For this piece, I went for the heavily distressed look and used a lot of pressure when sanding.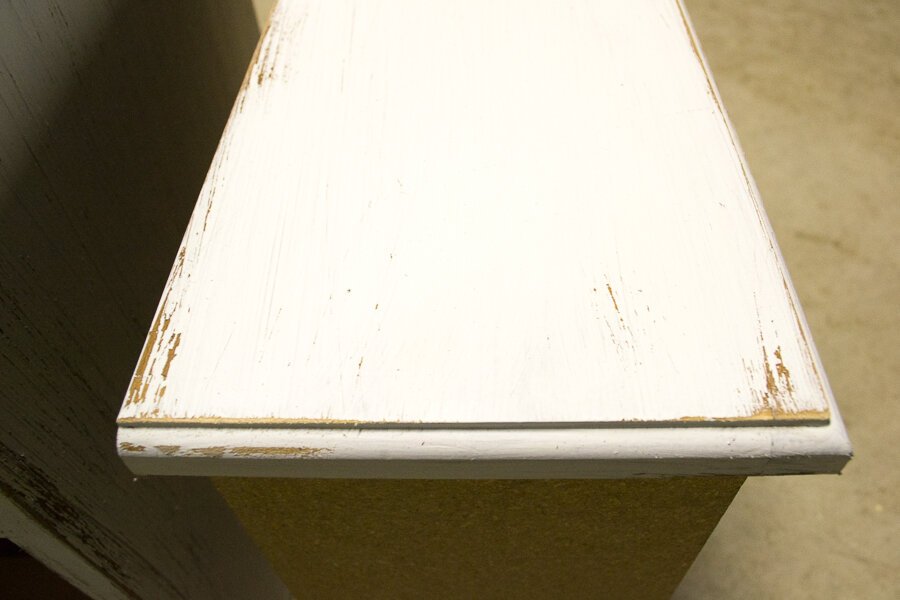 Step three. Wipe the entire piece down with a damp cloth to remove any dust or debris from sanding.
Step four. Using the antiquing paint brush, tap the bristles into the wax several times. Using a circular motion, apply the wax to the furniture surface. It helps to work in sections.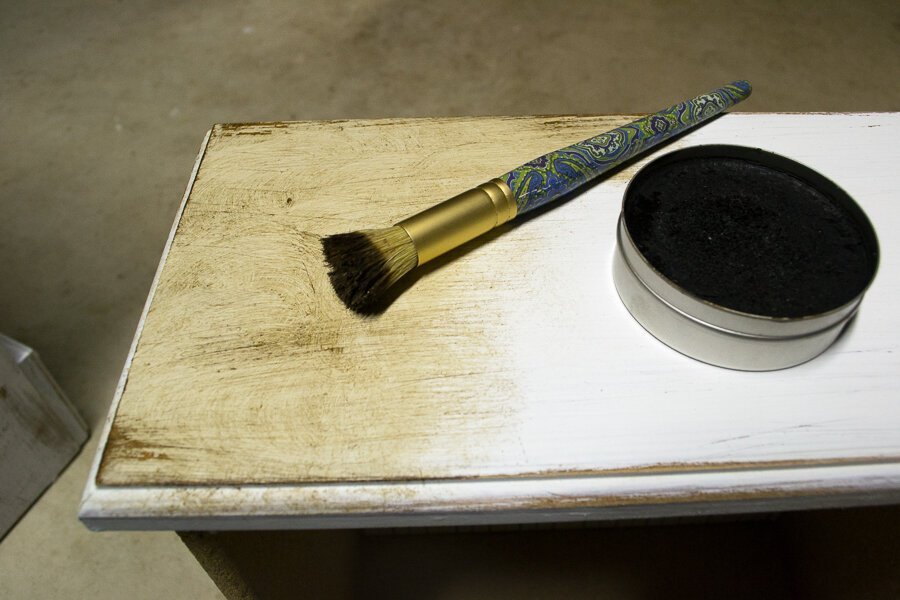 Step five. Grab a cotton rag and using the same circular motion, wipe off the wax with medium pressure so the wax can get in the grooves of the wood and paint.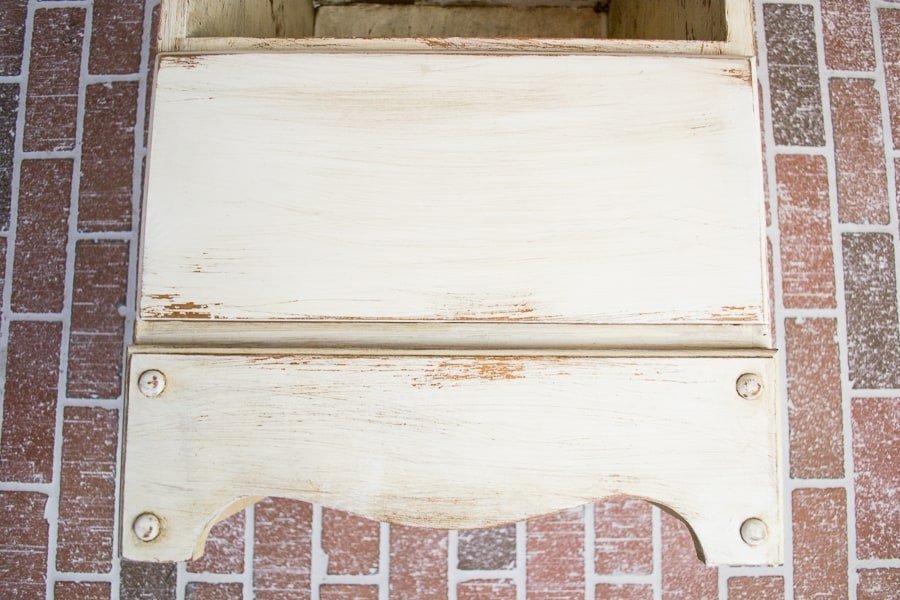 Step six. Repeat steps four and five until the entire piece is completed.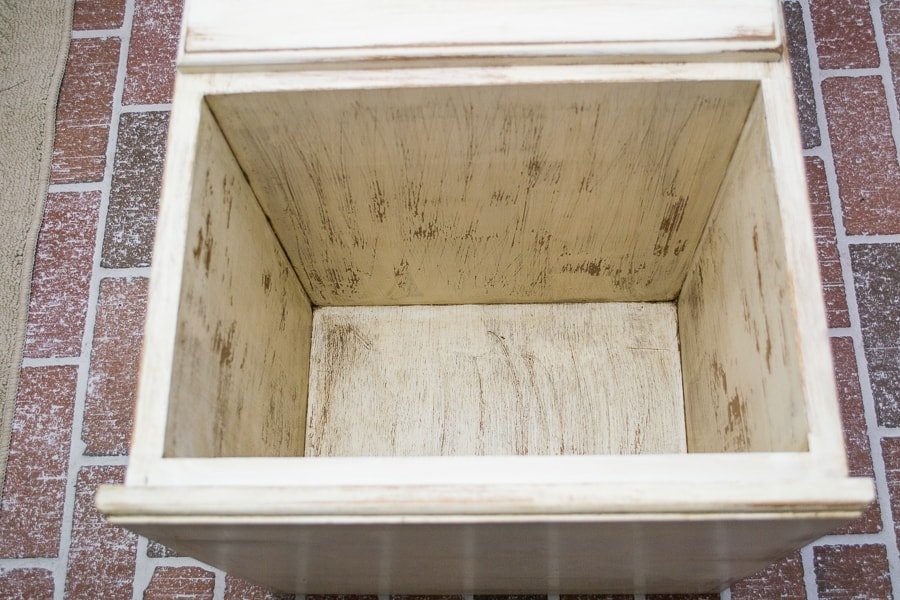 Step seven. Using a clean cloth, go over the entire piece once more to remove any excess wax. The wax doubles as a protective shield, so a clear coat isn't necessary unless you are expecting heavy wear and tear. If this was a dining table, I would probably go over it with a coat of polyurethane, but since it's just a side table I decided to leave it as-is.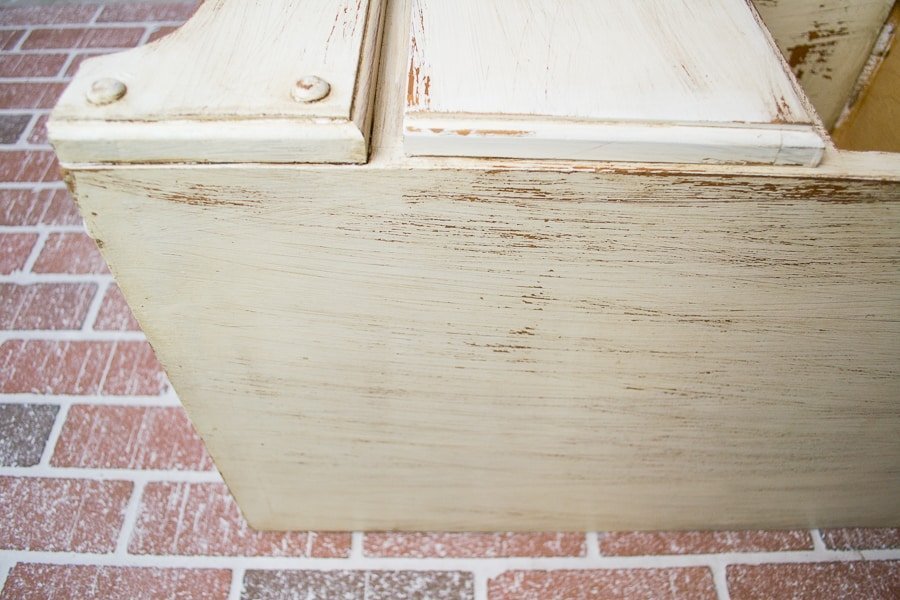 This antiquing technique is very basic and a great place to start if you're just jumping into DIY'ing furniture.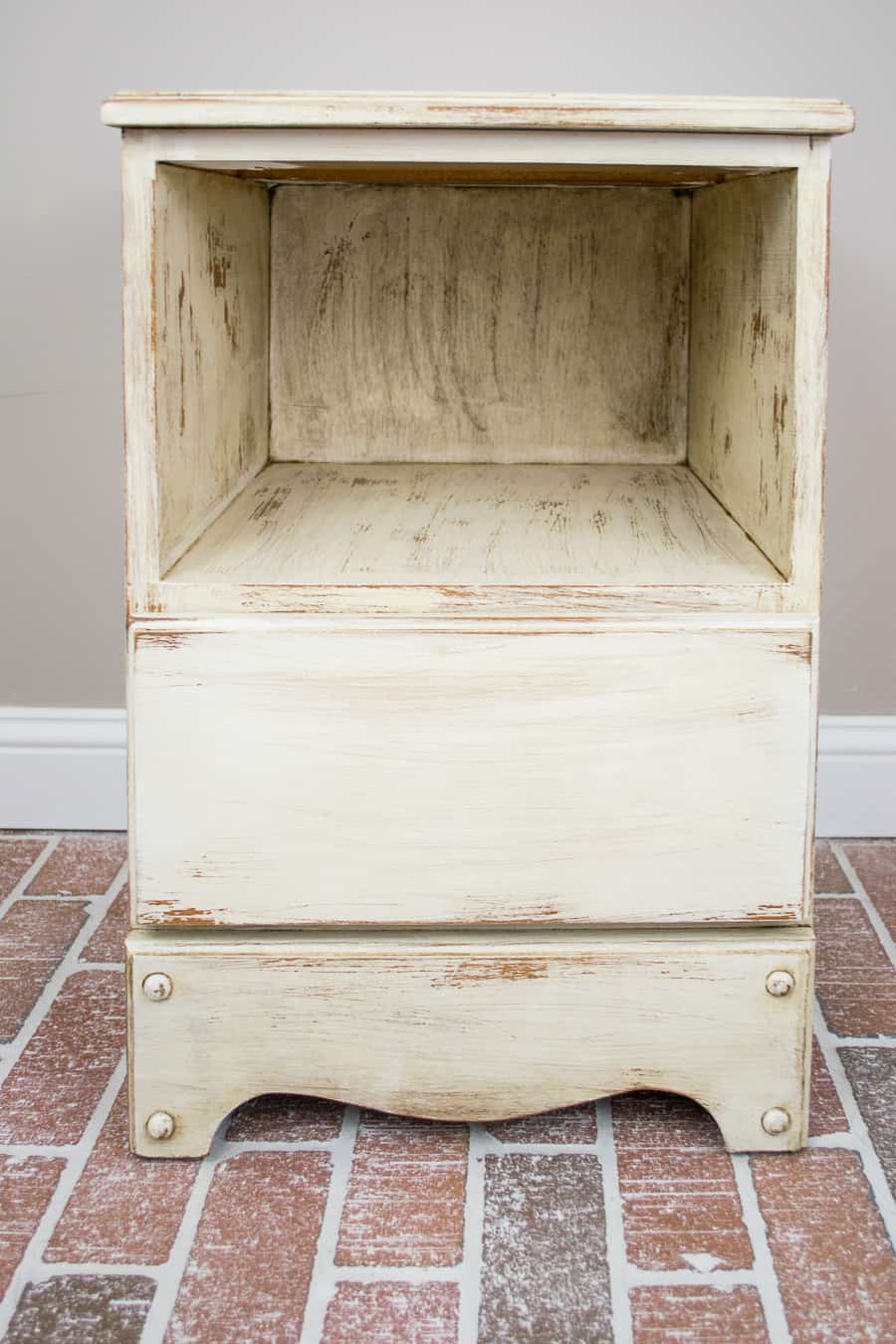 We'd love to see your creations, so tag us on Instagram @northcountrynest!
All my best,
Kelly