Hi everyone,
this is Sabrina over from Meet Our Life and I am so happy to be here today. I don't know about you but I have a thing for trays and crates. So naturally whenever I was looking for a solution to store our cook books I immediately thought of a crate, a dutch tulip crate to be exact.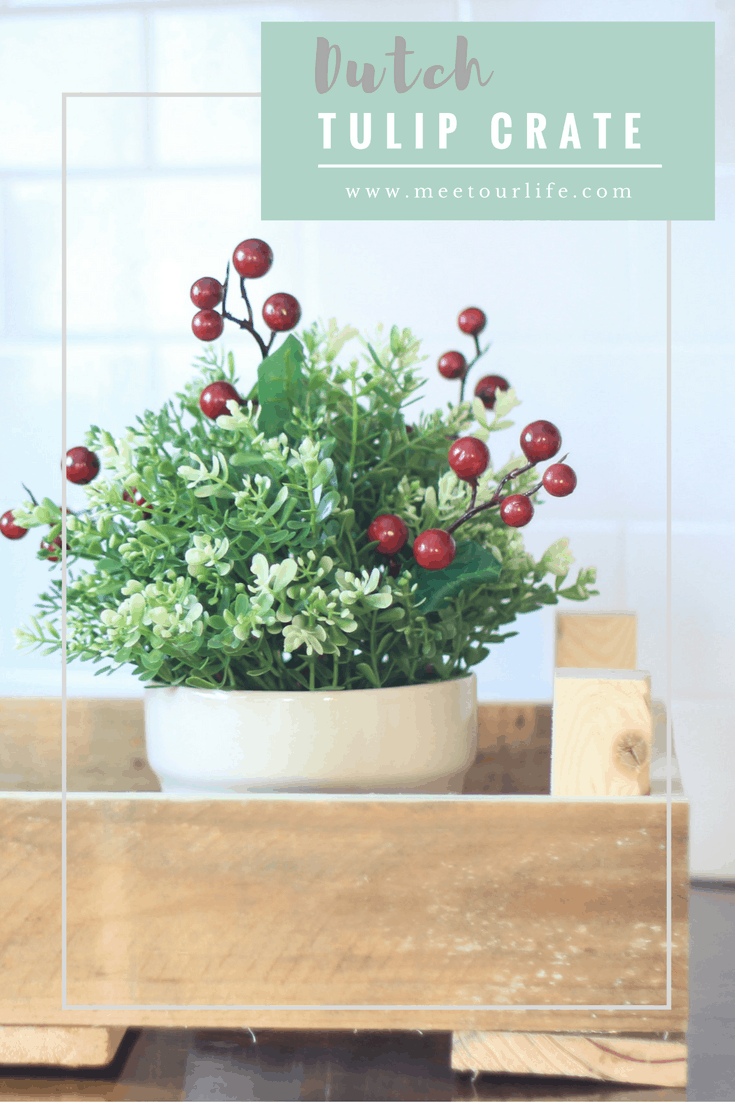 Dutch Tulip Crate – Materials you need
For the outside frame you need:
2 slats (3″ x 18″)
2 slats (3″ x 11″)
For the the inside you need:
4 square pieces ( "x " ) and 4 1/2″ long
For the bottom you need:
3 slats ( 2″ x 12 1/2″)
12 1/2″ x 18″ wire mesh
nail gun
staple
Dutch Tulip Crate – Step one: Cut pieces
Hubby and I used old pallet wood that we had laying around. So we started by ripping the pieces with our table saw and then cut our pieces to the desired size with the miter saw. Some lumbar yards or home improvement stores might offer to cut pieces of wood for you. Which is really helpful in case you don't have the necessary tools.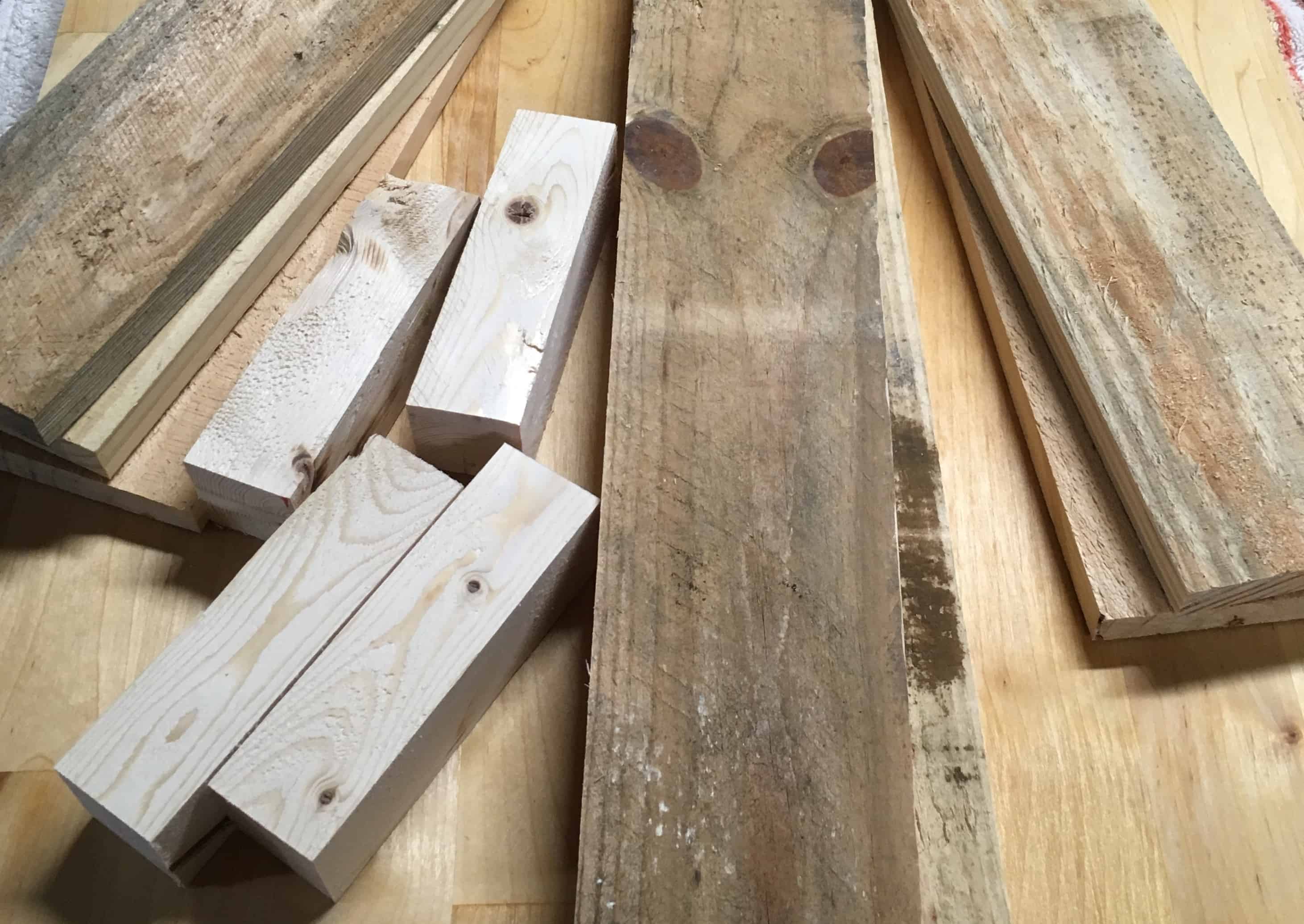 Dutch Tulip Crate – Step 2: put frame together
The next step after cutting our wood was to put the frame together. We used the 2 longer slats for the sides and the shorter ones for the ends. I started by nailing the shorter piece inside the longer piece to make the crate wider. We continued until all the pieces were nailed together and we were left with a rectangle frame.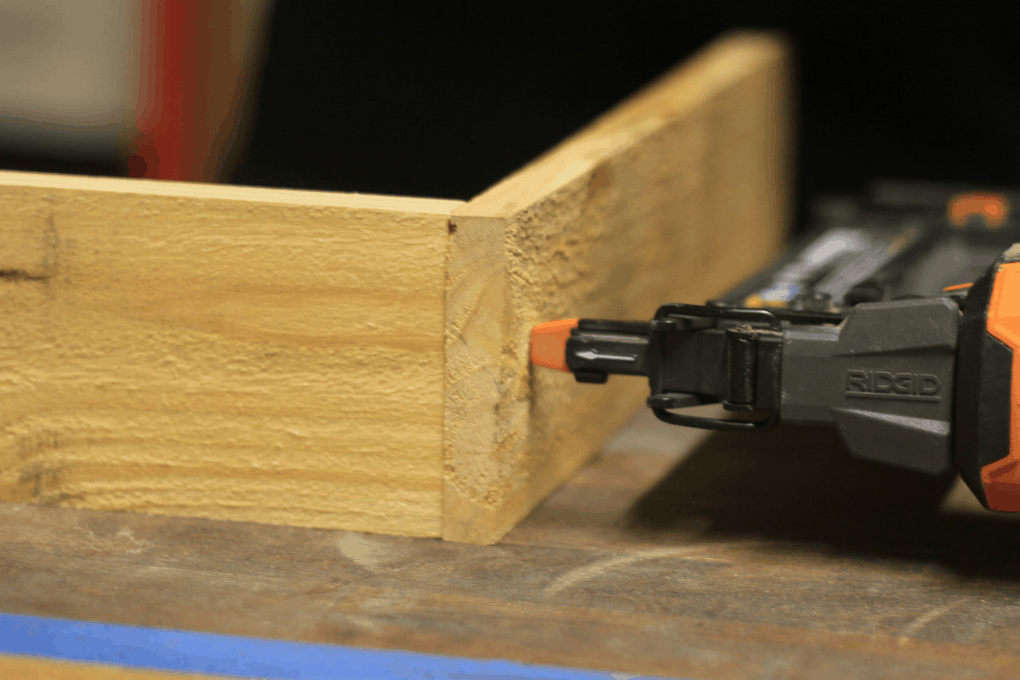 Dutch Tulip Crate – Step 3: Attach square pieces
Once the frame is done we went ahead and nailed the square pieces into place. Make sure that you line up all the pieces at the bottom before you nail them together. After I lined them all up nailed the squares pieces to each side.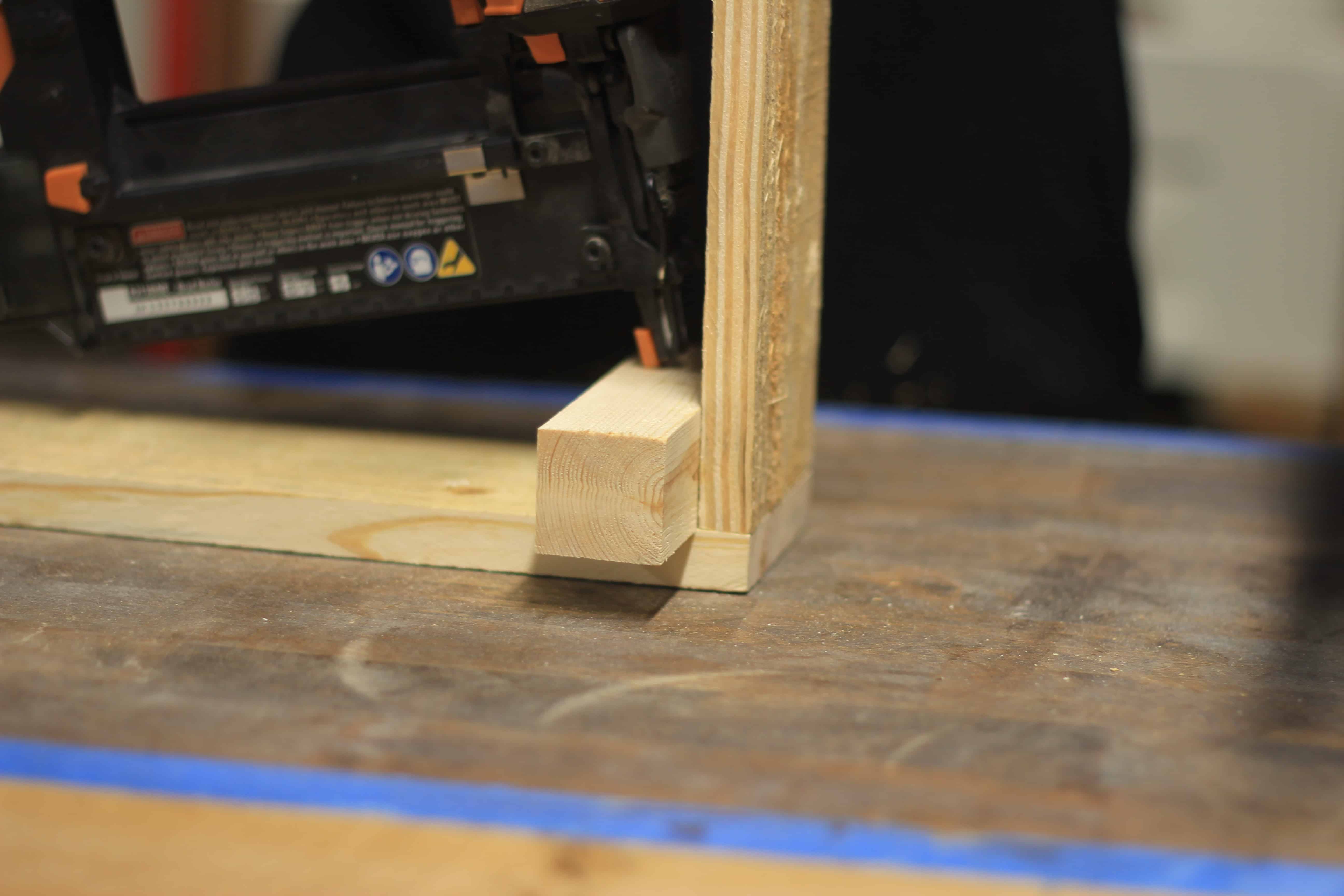 Dutch Tulip Crate – Step 4: Adding the wire
Now that we have nailed all our pieces together we turned the crate with the bottom side up. First I placed the mesh onto the frame. Then I used the staple and started by stapling the corners first. I readjusted the wire after each corner to make sure it stay aligned. Once the corners were done I moved on by going down from one corner to the other.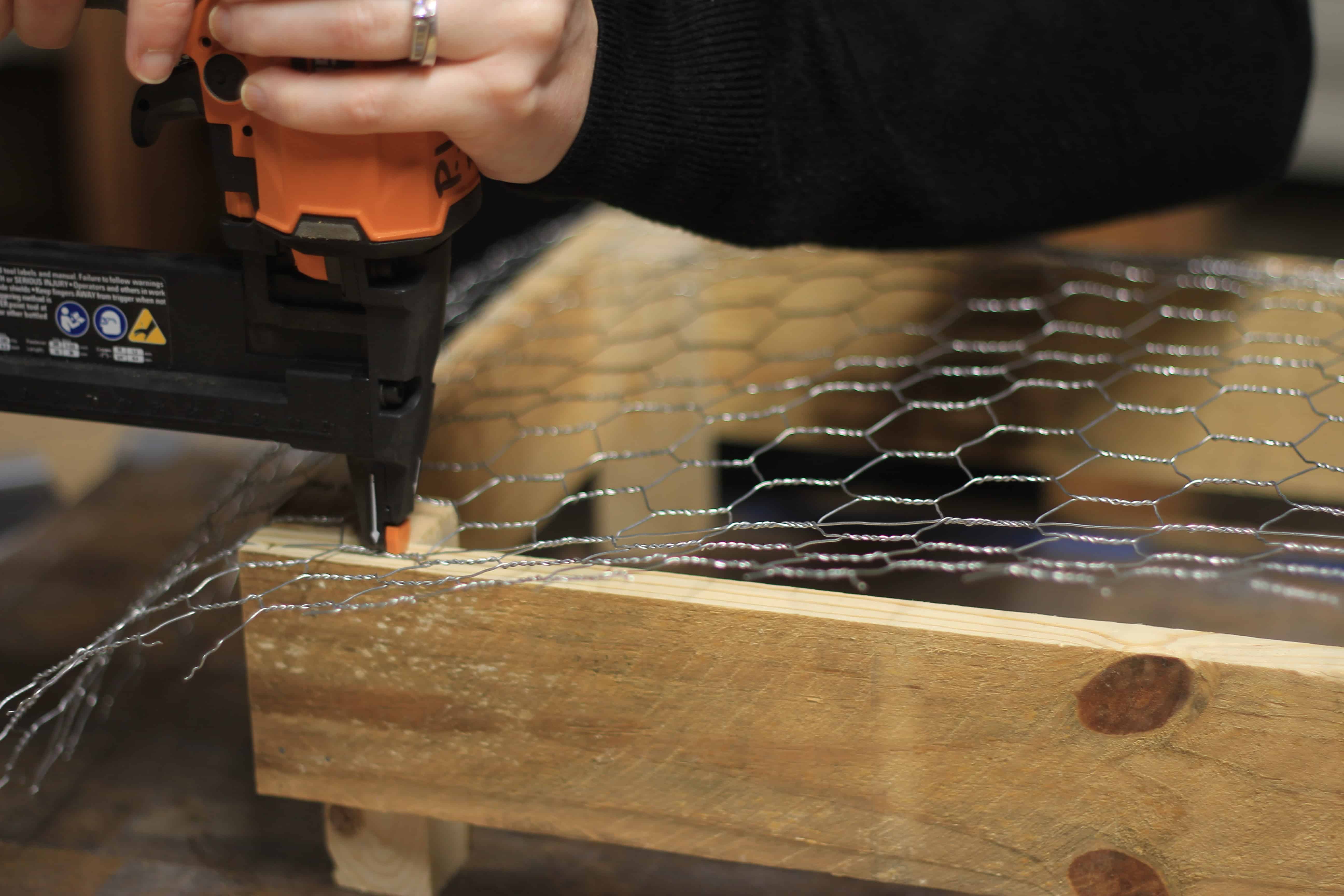 Dutch Tulip Crate – Step 5: Add bottom slats
The last and final step is to nail the three 2″ x 12 1/2″ slats to the bottom. I placed two of them on the far outside corners and the last one I nailed in between the two corner slats.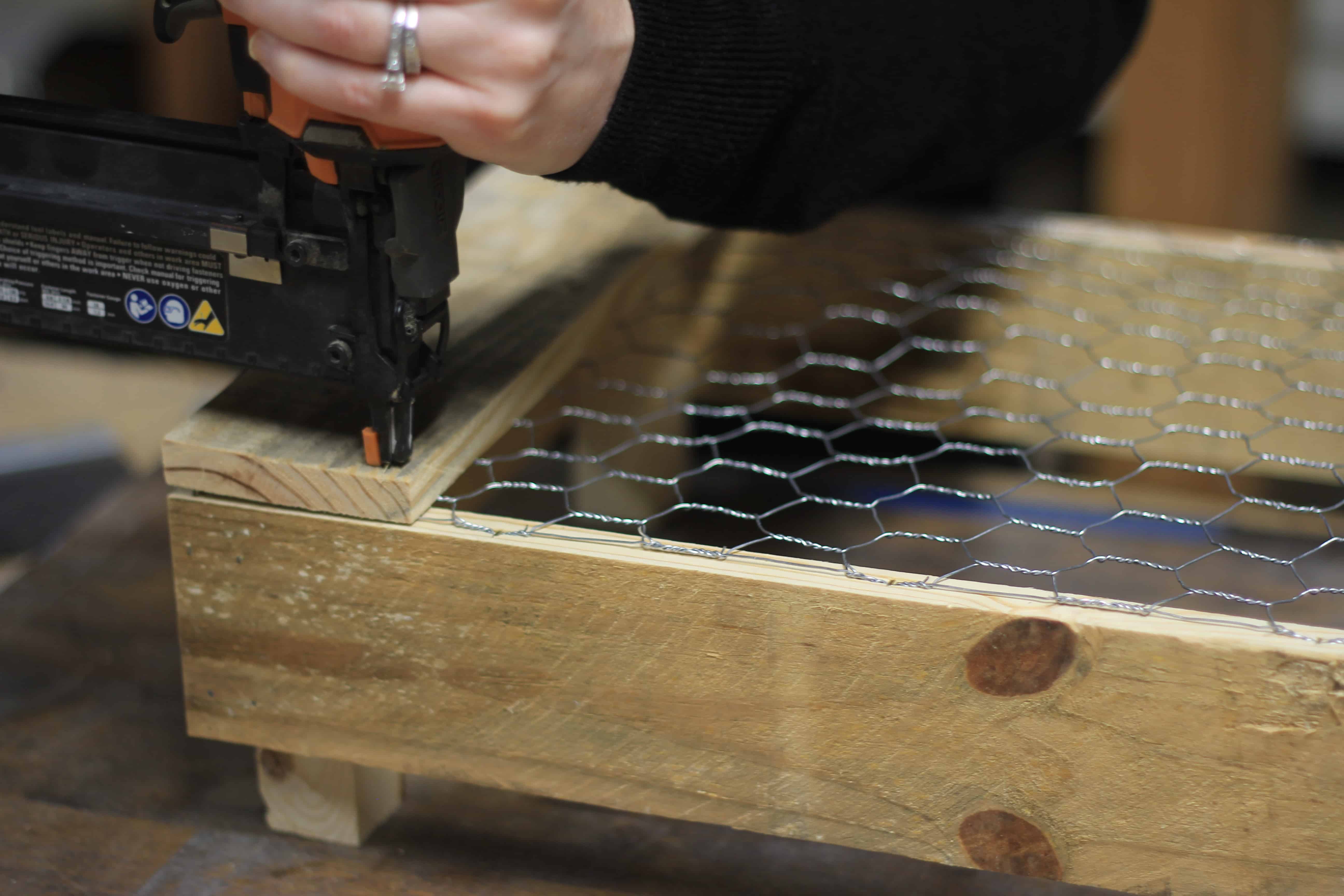 And there you have it. This was such an easy and fun tutorial and I am so excited how well it turned out. Best part is you can use the crate for pretty much anything.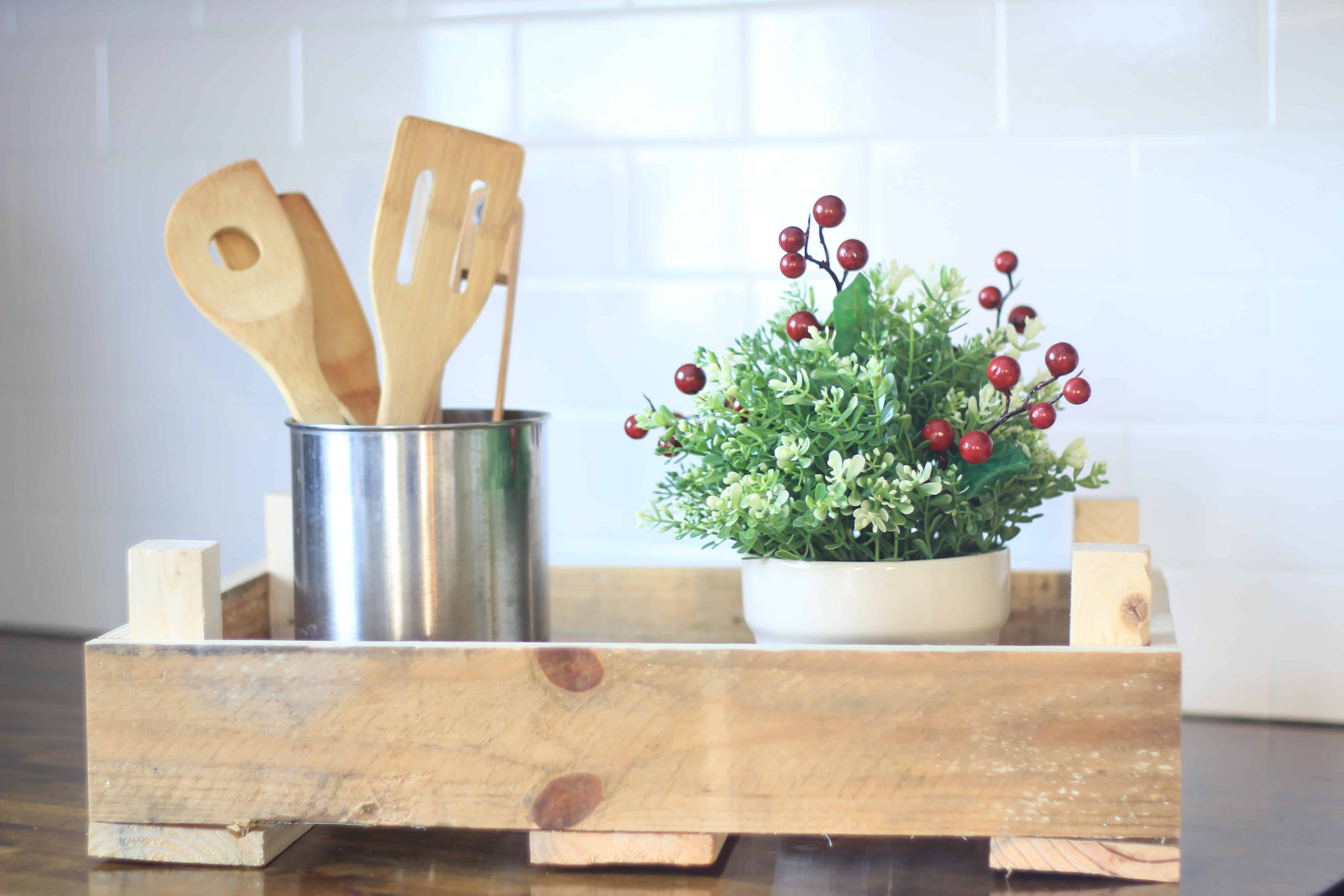 As always thanks so much for stopping by and happy dyi'ng!
Sabrina