Welcome in Spring by making an easy mason jar craft with a beautiful farmhouse flower arrangement. This farmhouse spring mason jar planter is SO easy to make!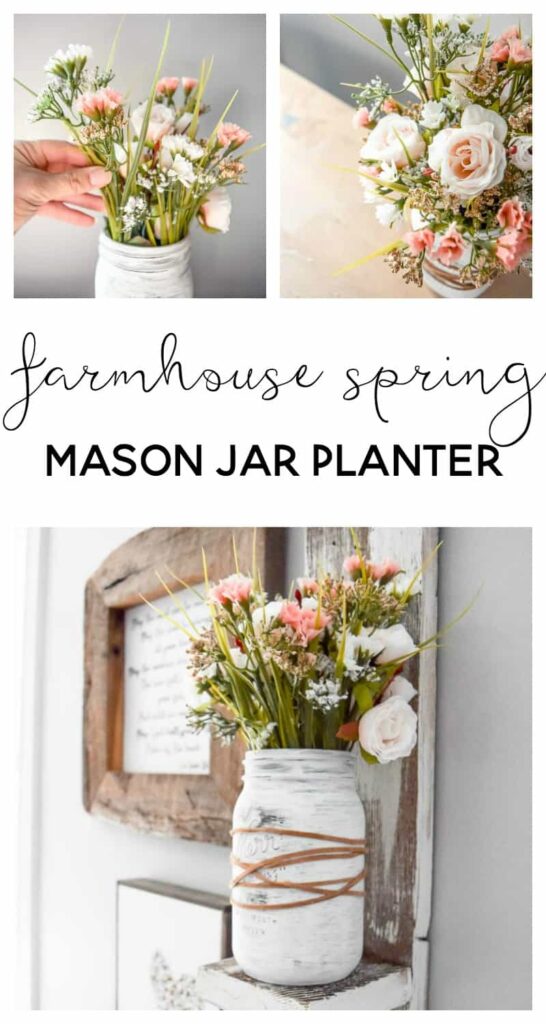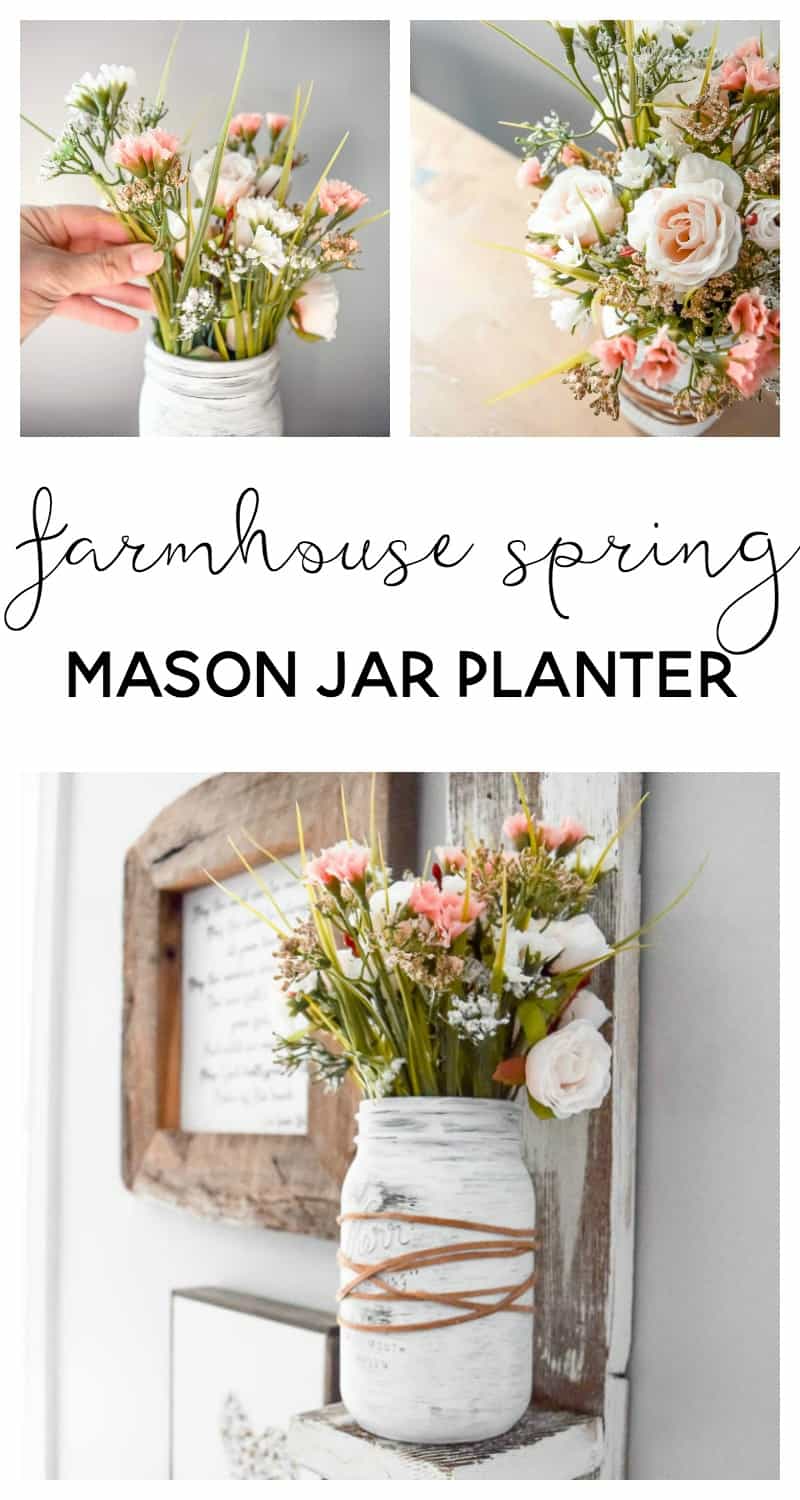 Can you believe it's MARCH already?! It seems like Christmas was just yesterday.
While the time is flying by, I can definitely say I'm ready for winter to be over. Even if we did have an incredibly mild winter in general, the cold temperatures and biting wind we had the past week are no longer welcome. Not to mention my baby bump makes it impossible to zip up my winter coat so I basically only wear a cloak outside. It's not ideal 😉
While the weather really doesn't indicate spring is on the way, the calendar certainly does. Just a few more short weeks until spring which means it's time to bust out the spring decor!
That was my inspiration for this pretty mason jar planter. Who doesn't love a good mason jar craft?! Plus, Michaels makes it easy to find the prettiest flowers. Believe me, I'm no professional flower arrangement maker (though doesn't that sound like a fun job!!) so absolutely anyone can make this!
In case you're interested in more spring decor, I have a whole board on Pinterest dedicated to all things spring. Be on the lookout for more spring decor ideas from me over the coming weeks 🙂
Wishing you a joyful day!