Back for another edition of Get the Look For Less! This time I'm turning to furniture and chatting all things look for less console tables!
I'm back today for another edition of Get The Look For Less.
You can catch up on past weeks here.
So far, I've shared look for less beds, lights, dining chairs, rugs, accent chairs and more and it's been a huge hit! I love finding budget-friendly finds for stylish, but often expensive, home decor.
REMEMBER, EVERY SUNDAY NIGHT I'LL SHARE THE LOOK FOR LESS POSTS IN MY STORIES. BUT, I WON'T TELL YOU WHICH ITEM IS MORE EXPENSIVE AND YOU HAVE TO GUESS! IT'S SUCH A FUN GAME SO DON'T MISS OUT!
This week, I'm sharing console tables!
Console tables can get really pricey and can range from a simple top with 4 legs to much more intricate detailing. You can often times find look for less options. I personally believe that console tables are a home decor item that you can definitely save a lot of money on.
For one, console tables aren't furniture that you physically use. That's kind of my rule of thumb for whether you should splurge or save. While you want something that isn't going to fall apart quickly, console tables are there to look pretty, and maybe hold your keys in the entryway.
We don't have any console tables in our home currently because we don't have a place for one. Console tables look so pretty in an entryway styled with a mirror on the wall, a lamp, and a basket underneath.
If you hop over to Instagram on Sunday night (around 8pm EST but the stories are up for 24 hours), I'll be sharing these. At the end, I ask for suggestions for next week's Look For Less.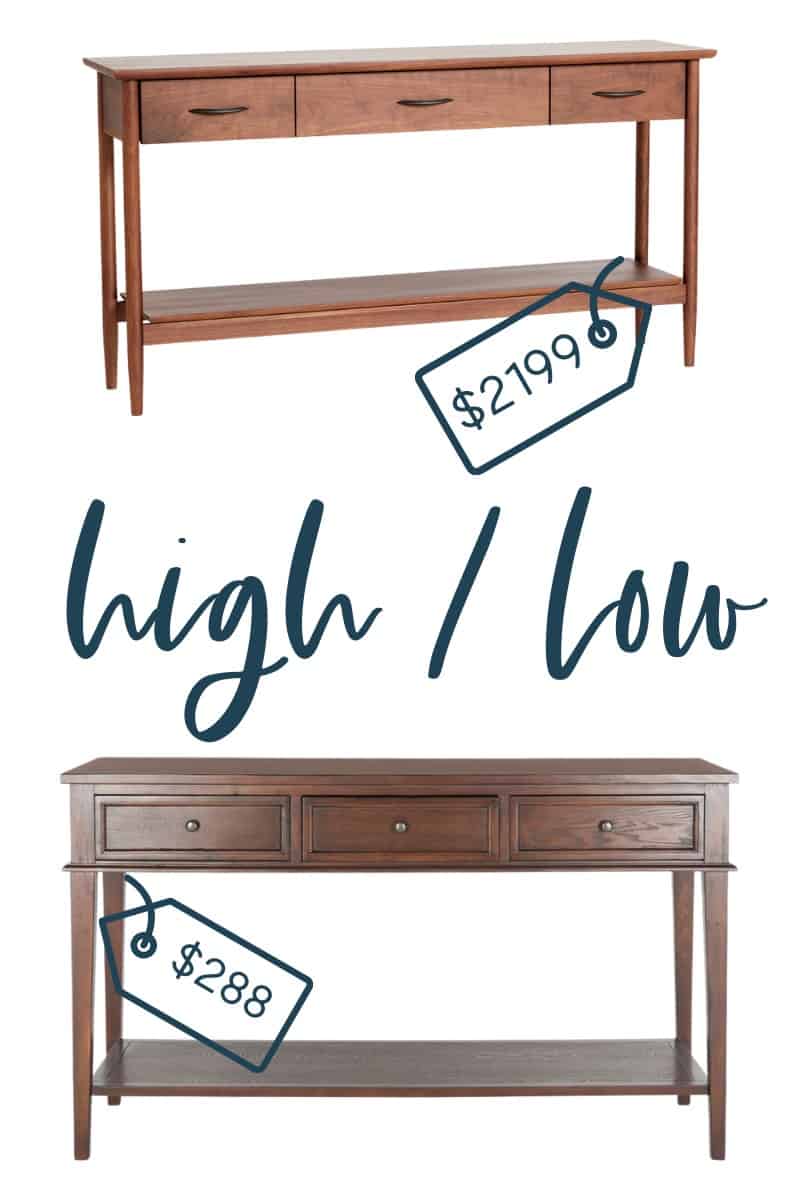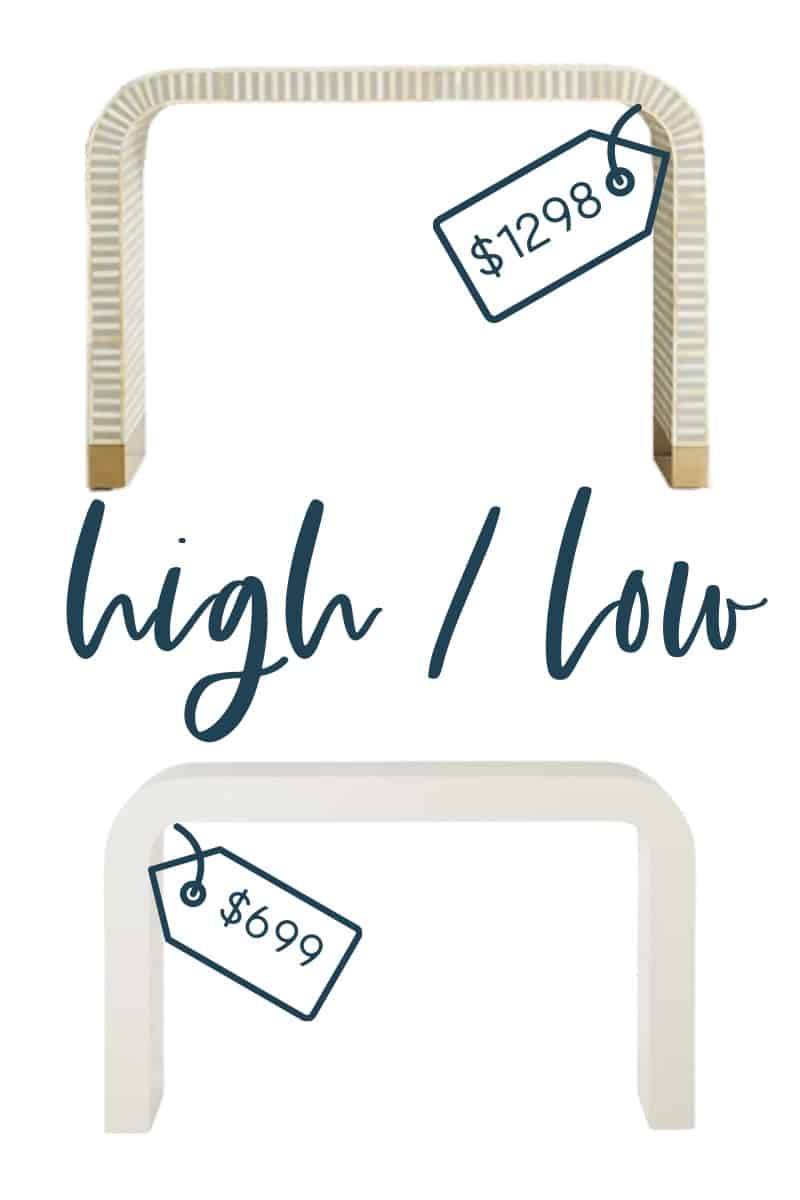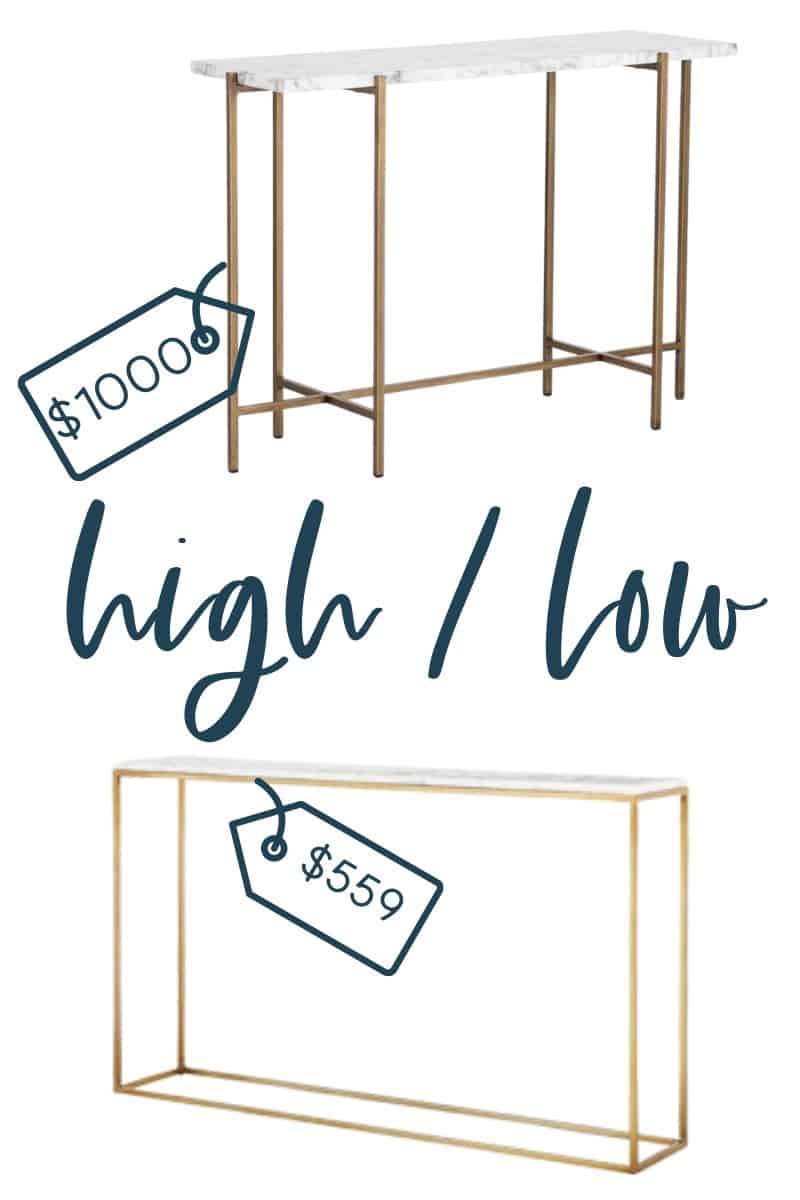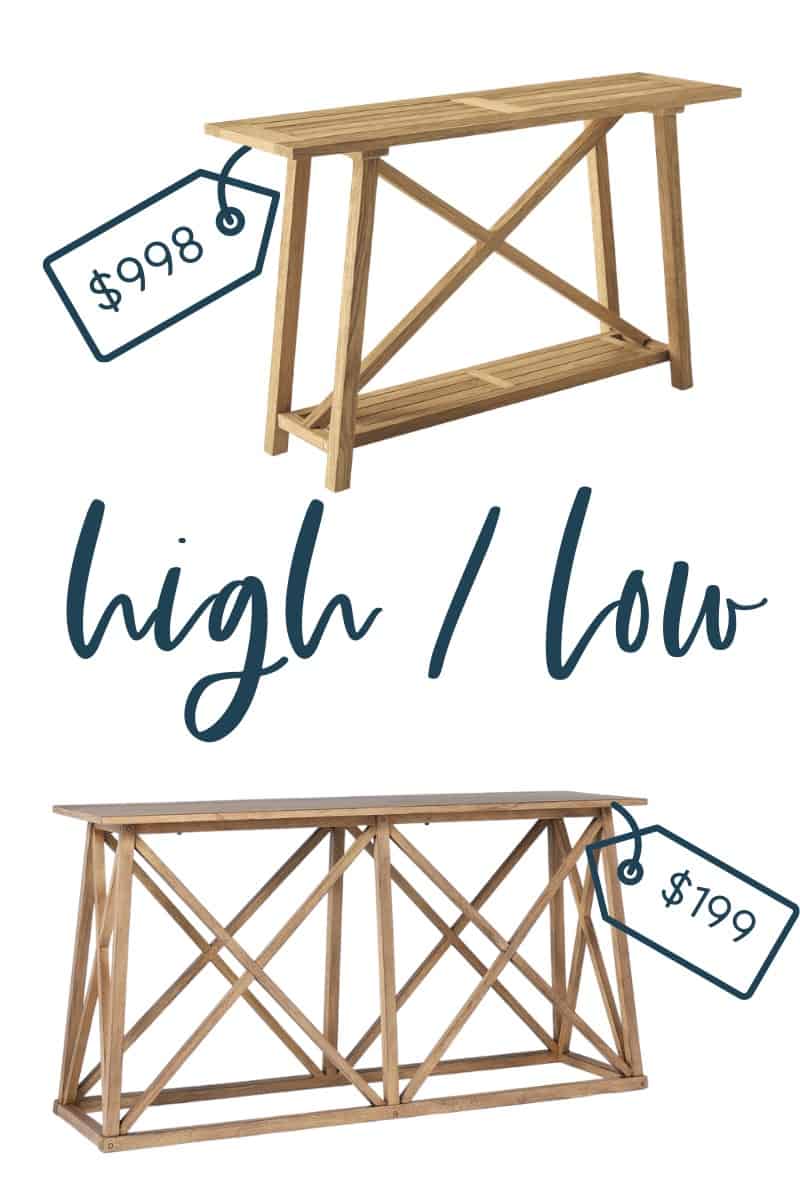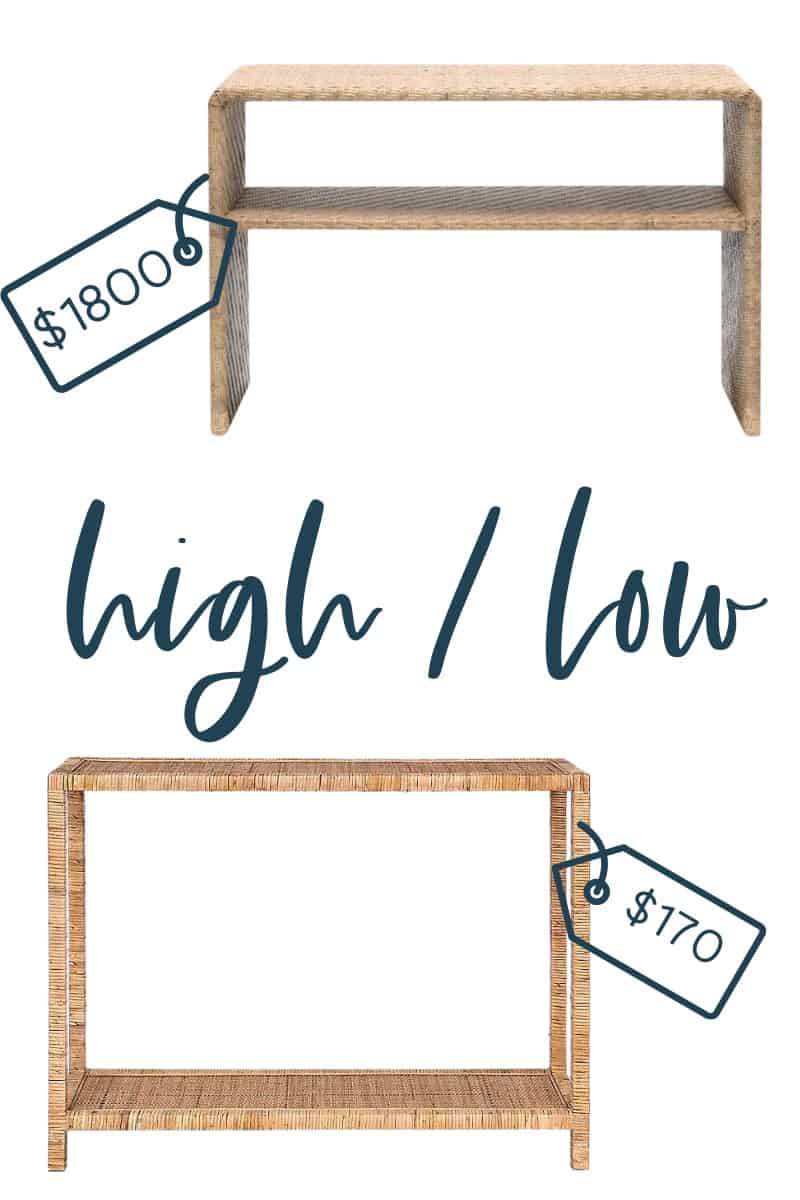 You can shop all the Look For Less Console Tables below!