Get The Look For Less – Pendants
Back for another edition of Get the Look For Less! Going to start sharing more about lighting and chatting all things look for less pendants!
I'm back today for another edition of Get The Look For Less.
You can catch up on past weeks here.
So far, I've shared look for less ideas for:
It's been a huge hit! I love finding budget-friendly finds for stylish, but often expensive, home decor. Because I am a firm believer that you don't have to spend a fortune to get a home that you love.
This week, I'm sharing look for less pendant lights!
I like to share whether I think going for a very low-priced lookalike vs splurging for the best quality piece is a good idea each week. And, for the most part, I like to find a good look for less options.
I think one of the easiest areas of home decor and furnishings to get the look for less and not sacrifice quality is lighting.
I've decided to take a couple of weeks just to focus on look for less lighting since there are so many options.
So far, I've shared flush mount lights and sconces!
Not only can you get the look for less with lighting but you can also shop Etsy for really unique, one-of-a-kind pieces. Check out this post where I share some of my favorite Etsy light shops!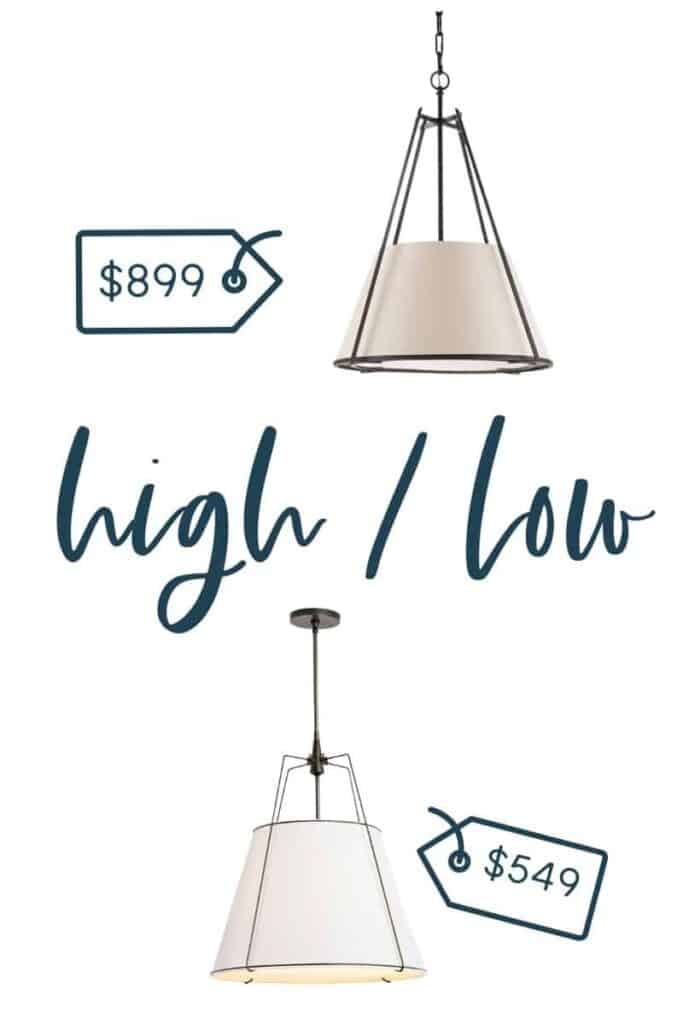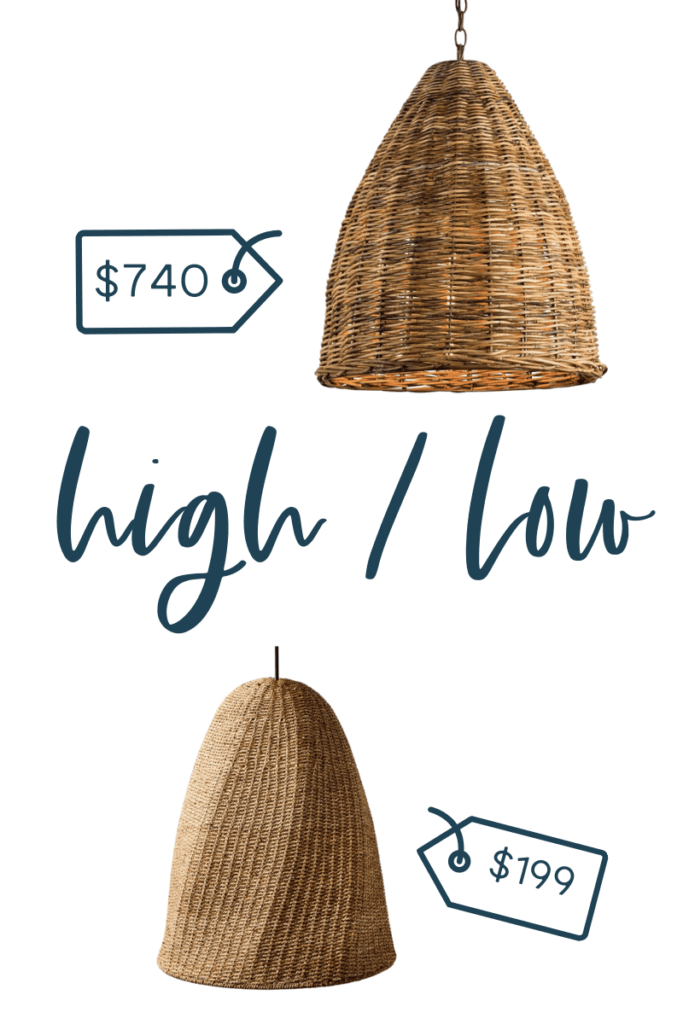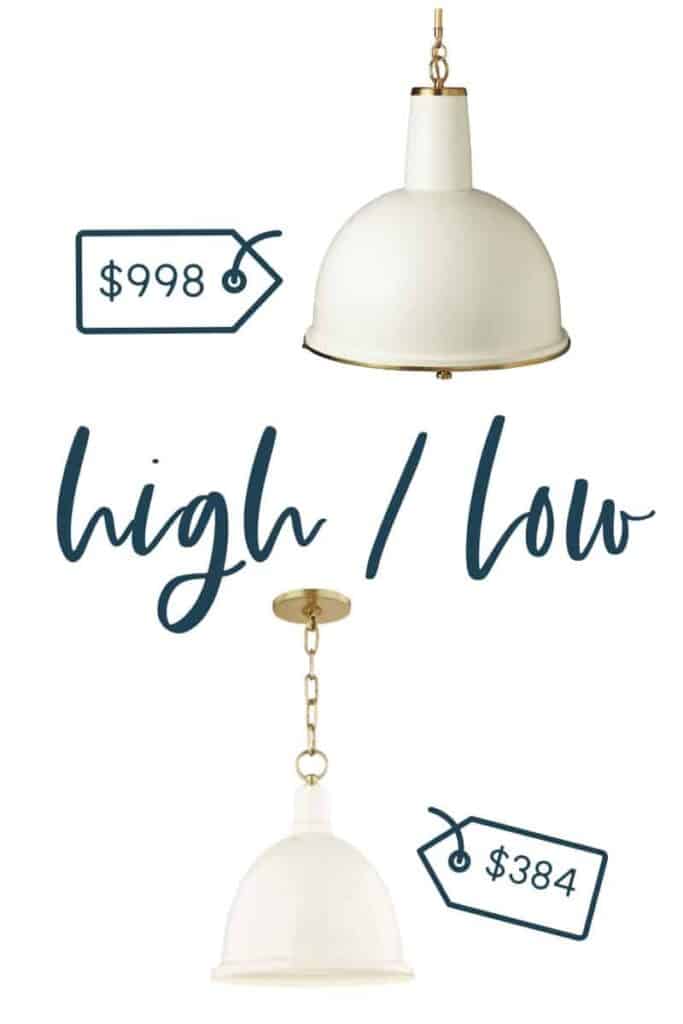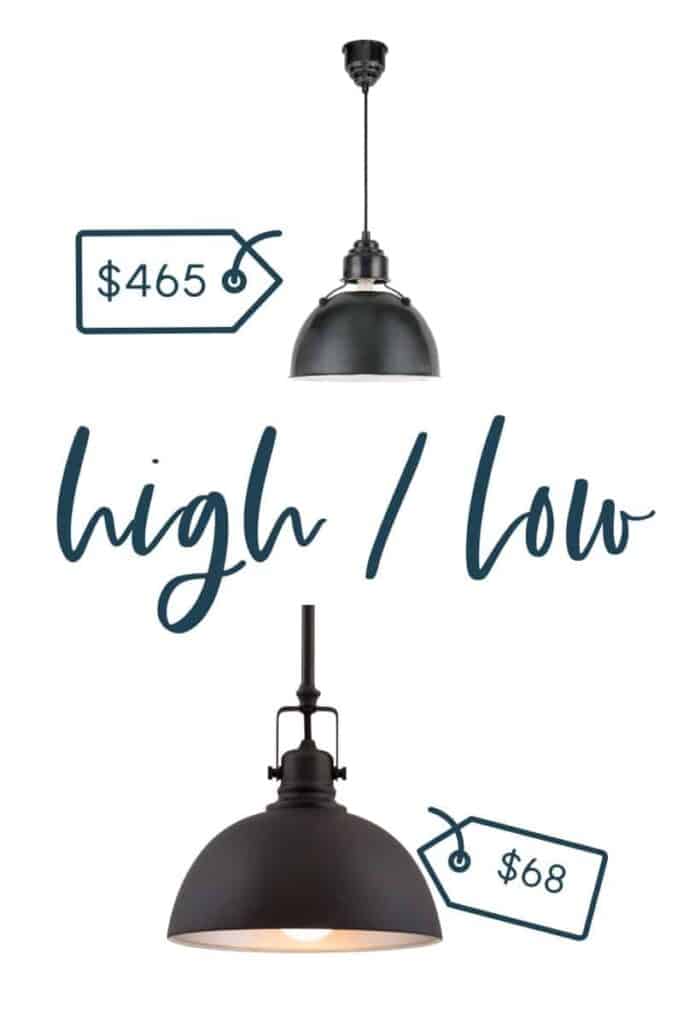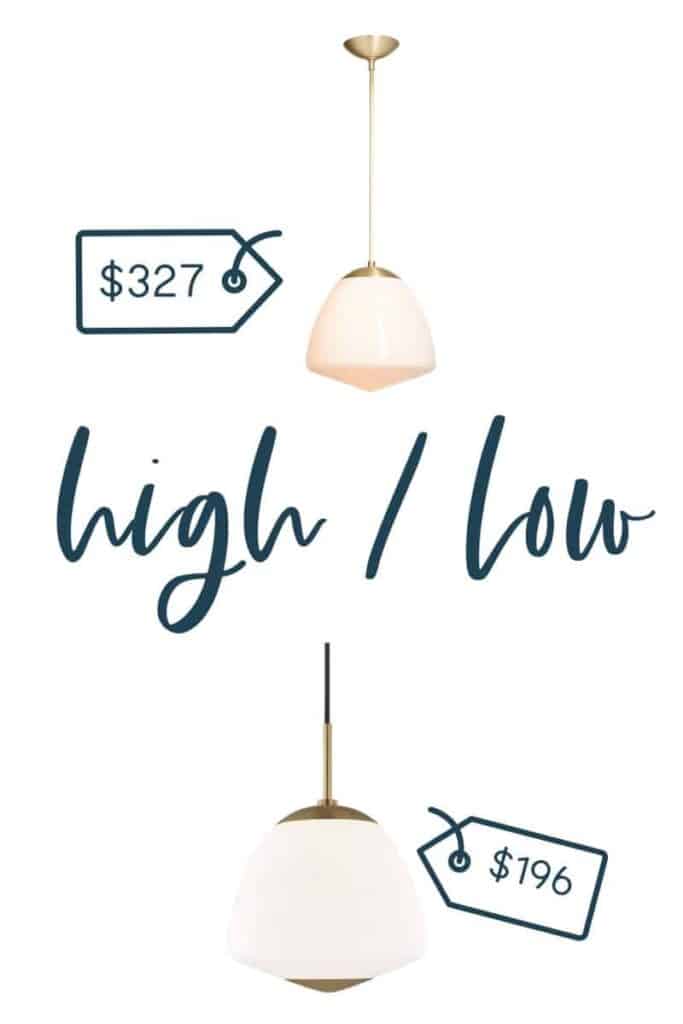 You can shop all the Look For Less Pendants below!