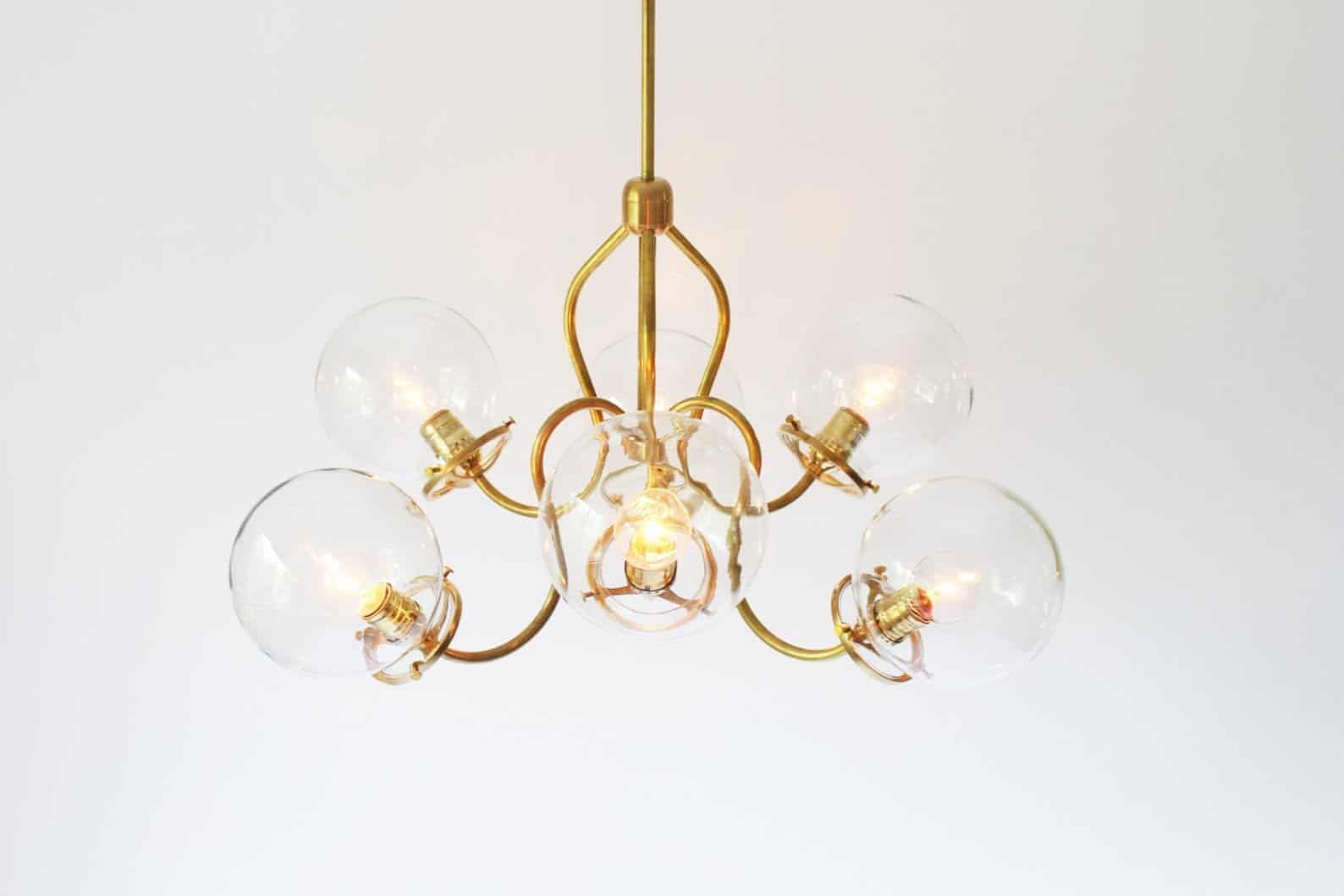 Unique Lighting From Etsy
On the hunt for unique lighting? Something different from the big box store options? Today, I'm sharing a different place to search for unique light fixtures – ETSY!
We're in the middle of our master closet renovation right now. I haven't written anything on the blog here yet about it BUT you can follow along over on Instagram. I've been looking for a ceiling flush mount light for the closest and I'm just *bored* of all the options I'm seeing.
Then, while I was perusing Etsy one day, I wondered if you could buy light fixtures on Etsy!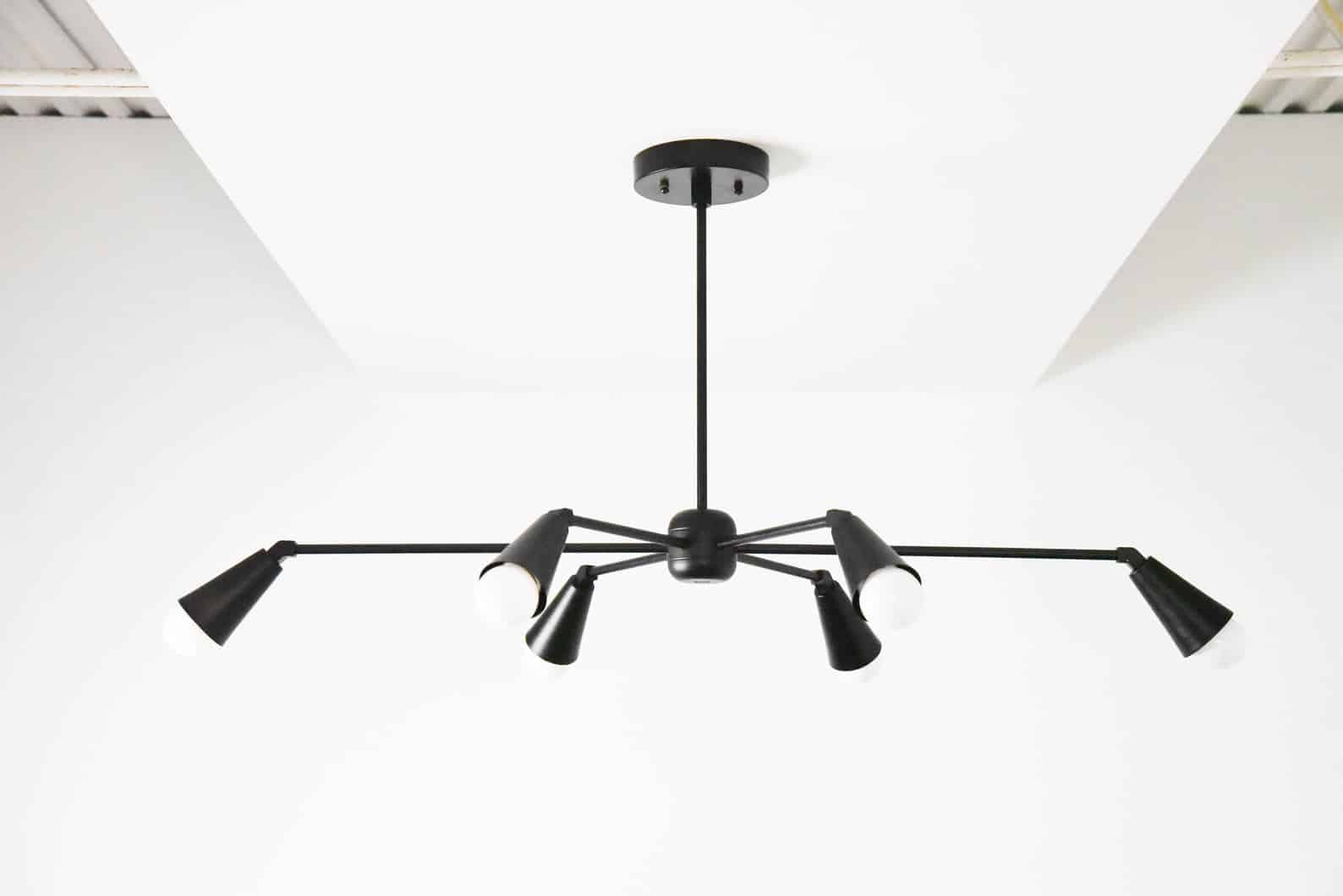 Honestly, would you even think to look on Etsy for light fixtures? It's probably not top of your mind but I was so surprised at the amazing light fixtures from small businesses.
I focused on looking for modern, clean, and unique light fixtures. But, there are plenty of farmhouse, industrial, and rustic light fixtures on Etsy, too. Mason jar lights for dayssss.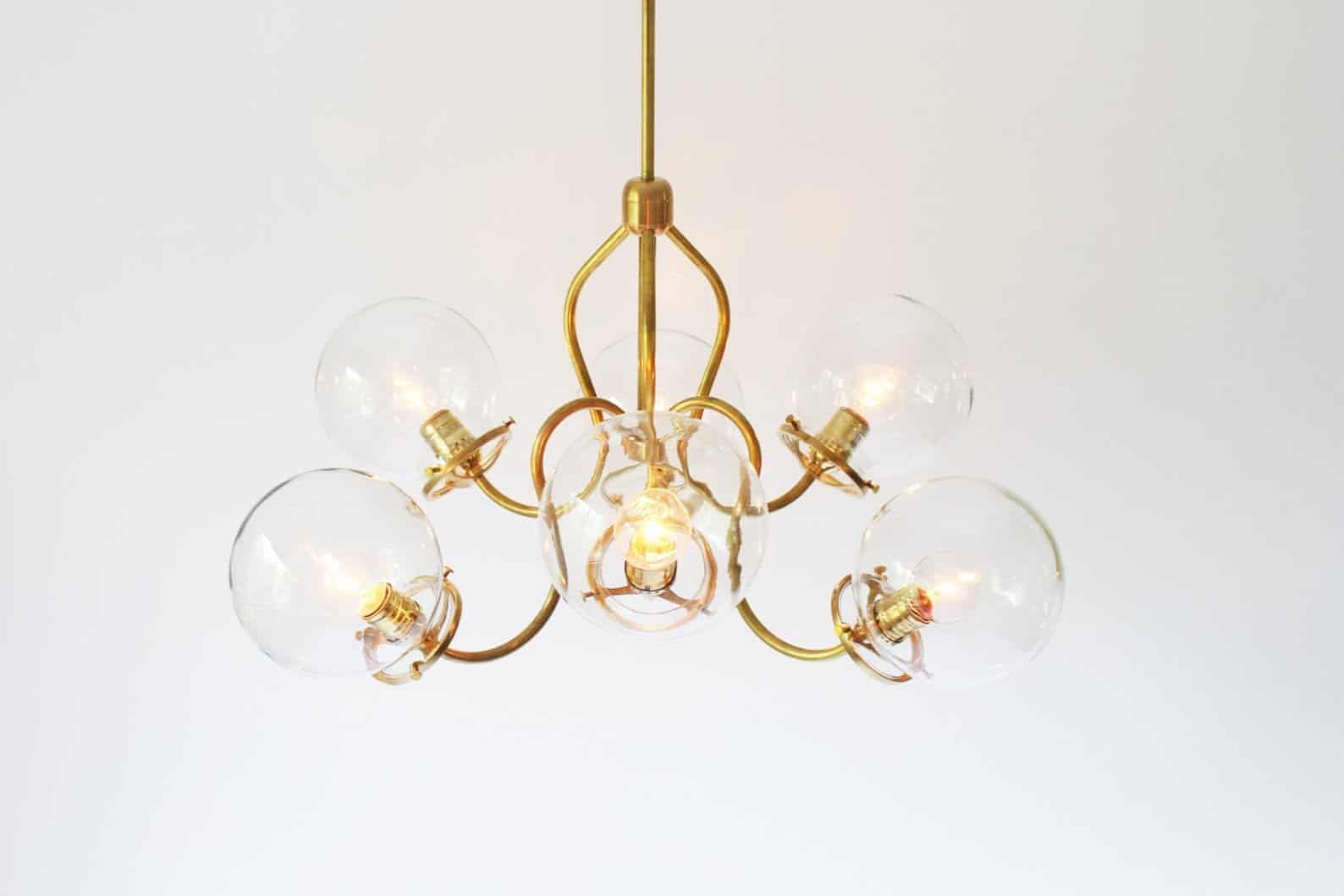 It's also an added benefit to support a small business! You get a unique light fixture, not something mass produced, AND you're helping a small business. It's a win-win!
There are a ton of options for light fixtures on Etsy but I wanted to share my top favorite shops and some examples from each of them!
---
Etsy Lighting Shops:
Illuminate Vintage has probably the coolest selection of modern lighting. They have sconces, pendant lights, chandeliers, and semi-flush mounts. They also have several unique colors for lights like mauve and mint green. So many fun options to choose from – this shop is one of my favorites!

ModCreation Shop has some great modern light options. I love their pendants and sconces! This chandelier is so unique and fun!

I could legit own every light from Deco Creation Studios. I'm OBSESSED. It's modern and fun and unique. Their pieces are different from the "big box stores" and just gorgeous. Can't say enough great things about what I see here.

Nino Shea Design has some of the coolest looking table lamps! I'm loving pretty much everything in their shop especially this sconce!

Lucent Light Shop is a funky, modern shop. If you're looking for sputnik, this is your shop!

I love love love this shop!! Some really unique finds with different shaped bulbs. They also have mason jar lighting if you're into that look! Absolutely LOVE this chandelier.

Lustrous Lumens has all different lighting options. From chandeliers to flush mounts to sconces and some really great chandelier options. But, I really love their semi-flush mounts. This one is my favorite.

According to their bio, Olde Brick Lighting has "beautiful lighting fixtures such as pendant lighting, chandeliers, drum shade fixtures, wall sconces and all sorts of unique and industrial style lighting fixtures." They also do custom builds!
They're a little on the pricier end. But, they have some really unique globe shapes that you don't see everywhere.

If you're looking for simple, minimalist lighting Smile Lamp Works is for you! They are minimalist lights but are still beautiful and very reasonably priced. How cute is this little sconce?!

Peared Creation is the farmhouse version of ModCreation Studio. They have mostly farmhouse options – think copper and black and antique looking paired with some industrial looks, too. While it's not my personal style, if you love farmhouse style you'll love them!

The Light Factory has some minimalist lights but mostly has really interesting bubble lights! I don't know that I've seen anything like them in retail stores.

Long Made Co is a modern-industrial lighting shop with mostly wall sconces and a few pendants/chandeliers. How cool is this floor lamp?!

Lightenstein has some really interesting and very unique pieces to choose from. I particularly love some of their table lamps.

Cordero Lighting is a little more expensive than some of the other lighting shops on Etsy. They have some really unique pieces with hammered metal domes. This dimpled pendant light is really neat!

---
Happy Shopping!!

P.S. This post contains affiliate links. Making Joy and Pretty Things earns a small commission if you purchase at no additional cost to you. Please see my disclosure policy for more details.