Look For Less – Coffee Tables
Back for another edition of Get The Look For Less. Sticking with furniture this week and look at look for less coffee tables!
I'm back today for another edition of Get The Look For Less.
You can catch up on past weeks here.
So far, I've shared look for less beds, lights, dining chairs, rugs, accent chairs and more and it's been a huge hit! I love finding budget-friendly finds for stylish, but often expensive, home decor.
Remember, every Sunday night I'll share the look for less posts in my stories. But, I won't tell you which item is more expensive and you have to guess! It's such a fun game so don't miss out!
This week, I'm sharing coffee tables!
Coffee tables can get really pricey, totaling several thousand dollars. You can often times find look for less options. I personally believe that coffee tables are a home decor item that you can definitely save a lot of money on.
I'll use the pricier coffee tables as inspiration and then find a budget-friendly alternative.
We honestly haven't had a coffee table in several years because #kids. But, I'm planning on getting one for our living room soon(ish)!
If you hop over to Instagram on Sunday night (around 8pm EST but the stories are up for 24 hours), I'll be sharing these. At the end, I ask for suggestions for next week's Look For Less.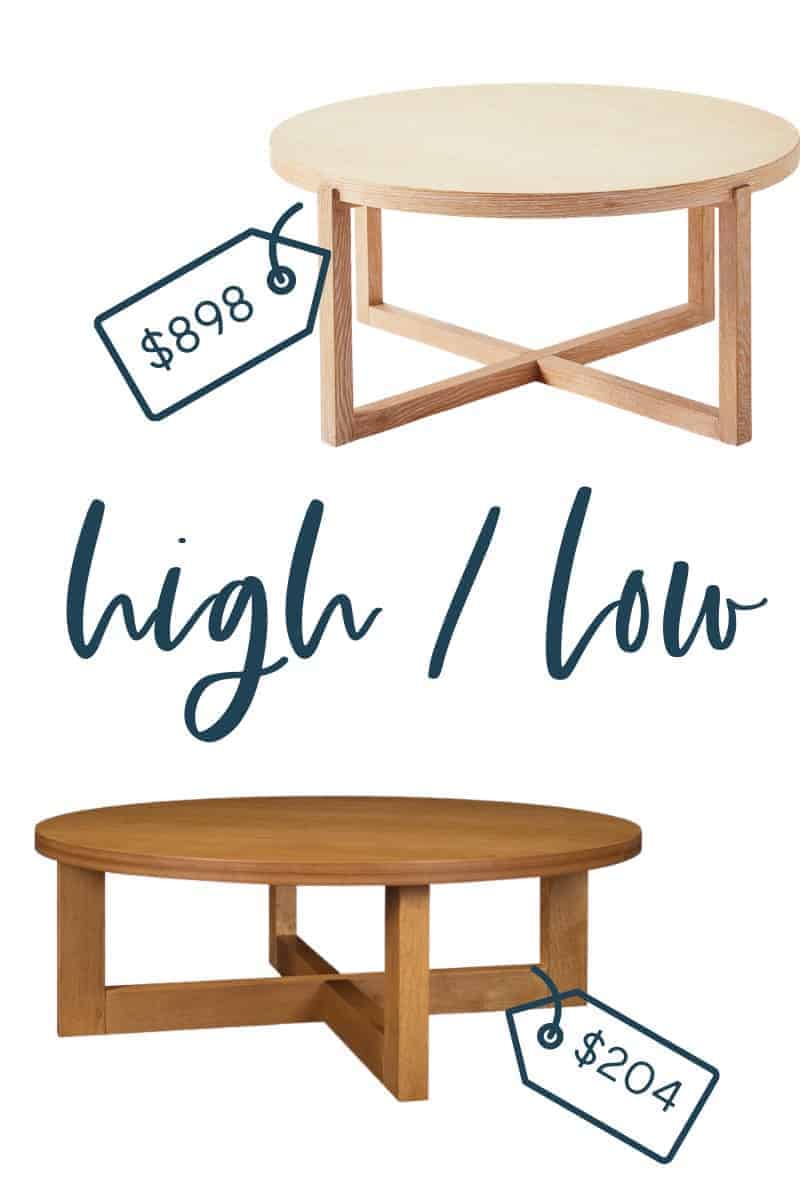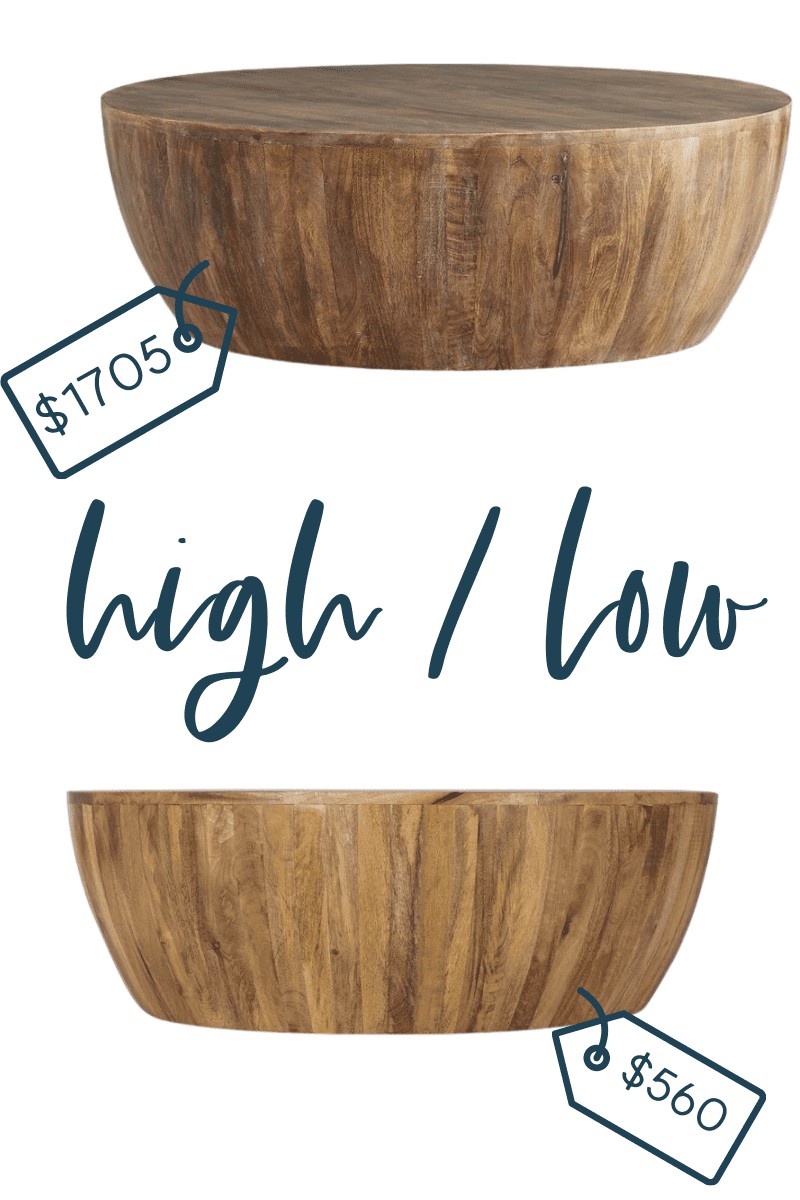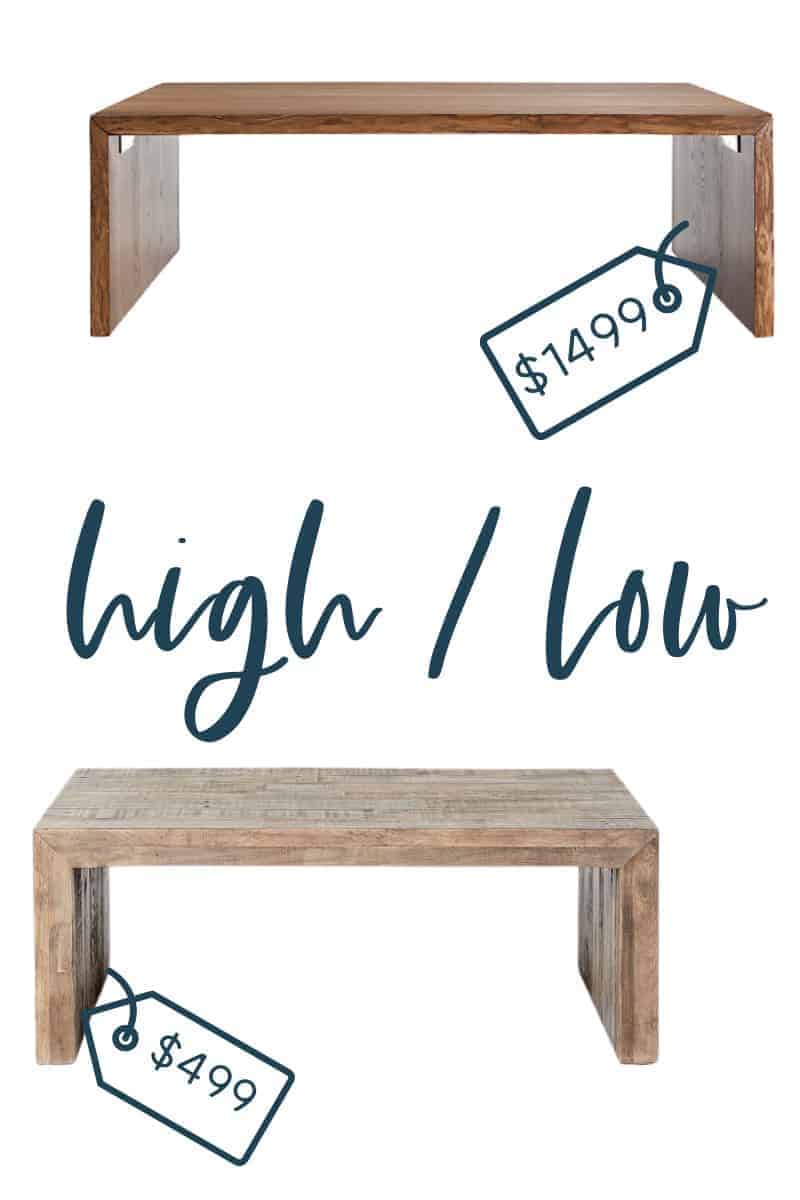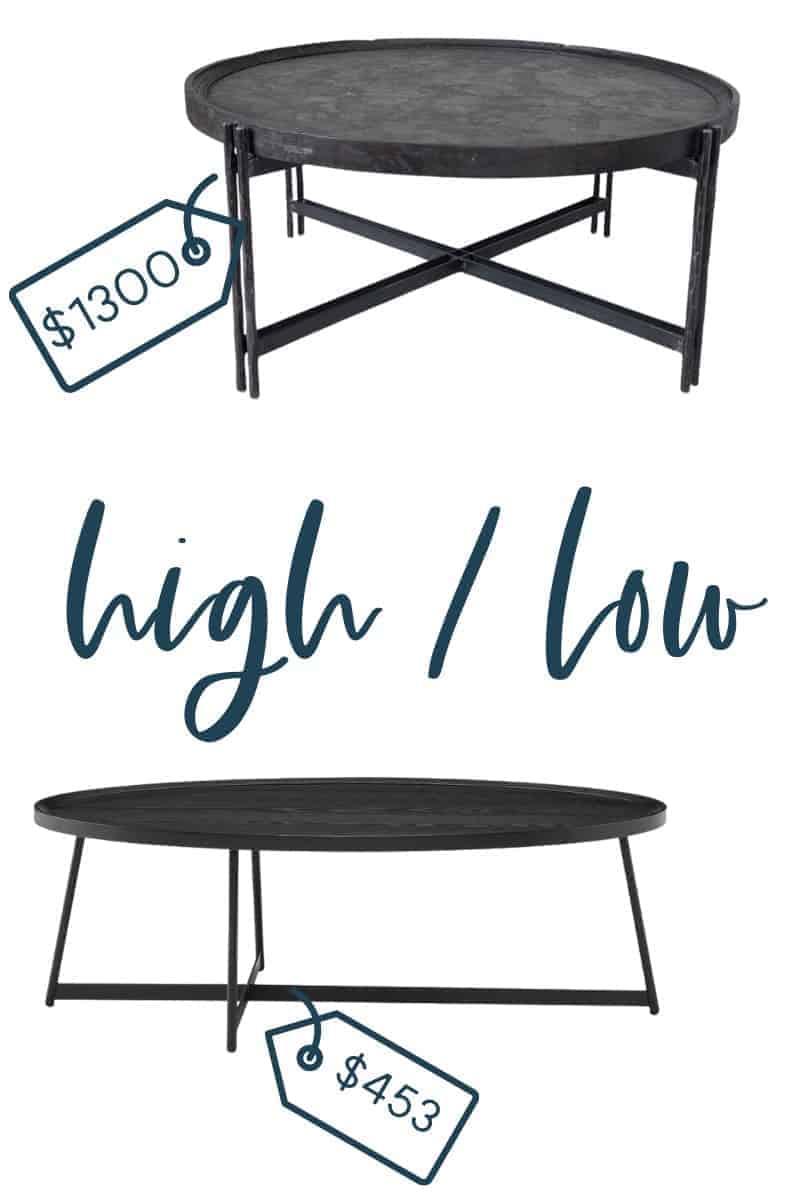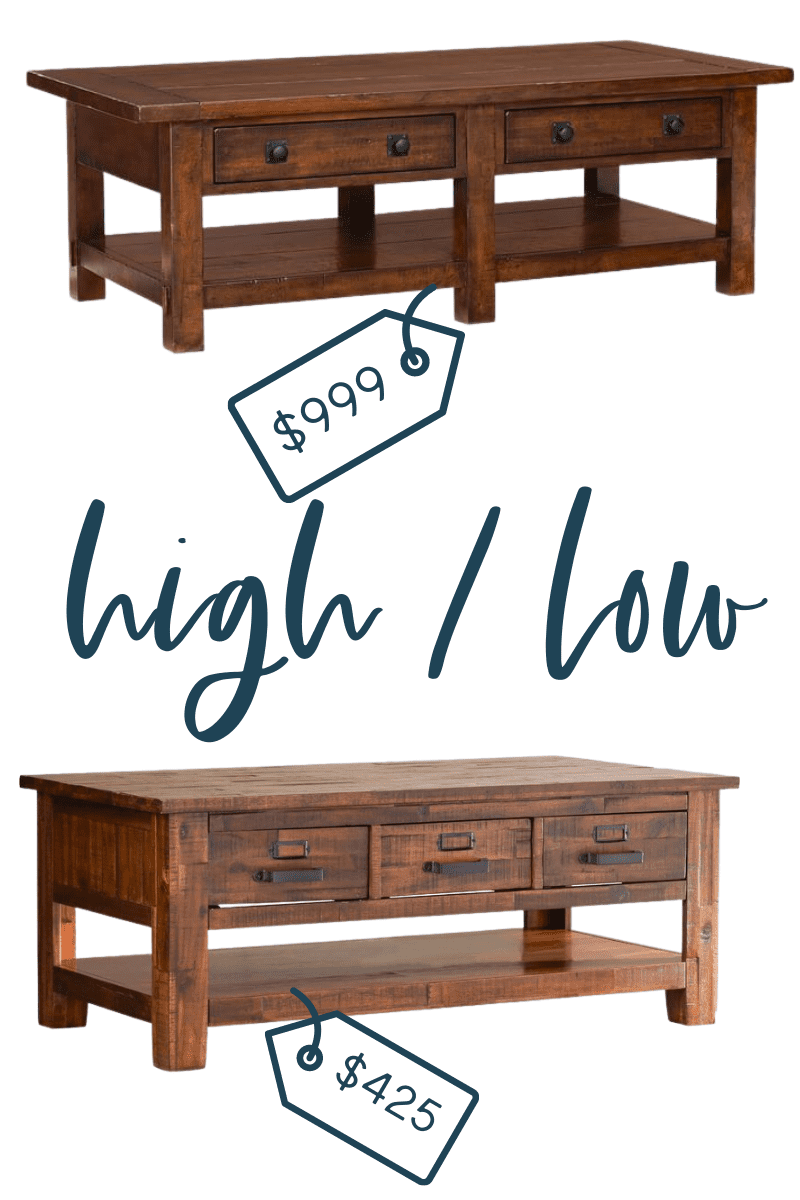 YOU CAN SHOP ALL THE LOOK FOR LESS COFFEE TABLES BELOW!