Get The Look For Less – End Tables
Back for another edition of Get the Look For Less! This time I'm turning to furniture and chatting all things look for less end tables!
I'm back today for another edition of Get The Look For Less.
You can catch up on past weeks here.
So far, I've shared look for less beds, lights, dining chairs, and rugs and it's been a huge hit! I love finding budget-friendly finds for stylish, but often expensive, home decor.
REMEMBER, EVERY SUNDAY NIGHT I'LL SHARE THE LOOK FOR LESS POSTS IN MY STORIES. BUT, I WON'T TELL YOU WHICH ITEM IS MORE EXPENSIVE AND YOU HAVE TO GUESS! I'VE DONE THIS THE LAST FEW WEEKS ON MY INSTAGRAM AND EVERYONE LOVED IT.
This week, I'm sharing end tables!
End tables are definitely a home decor item that I tend to try and save on. There are some crazy high price end tables and for what they do, I don't think it's worth spending so much money on.
Now, I won't go super cheap with end tables. You don't want them falling apart if they get bumped. But, end tables are definitely an area that I would choose to save a bit on.
I think some of these are going to surprise you! Of course I say that every week and you guys surprise me!
If you hop over to Instagram on Sunday night (around 8pm EST but the stories are up for 24 hours), I'll be sharing these. At the end, I ask for suggestions for next week's Look For Less.
I've had the following suggested so far: various types of hardware, and living room chairs plus some other chairs! A lot of people suggested hardware and I hadn't even thought of that! So, if you have a suggestion, let me know!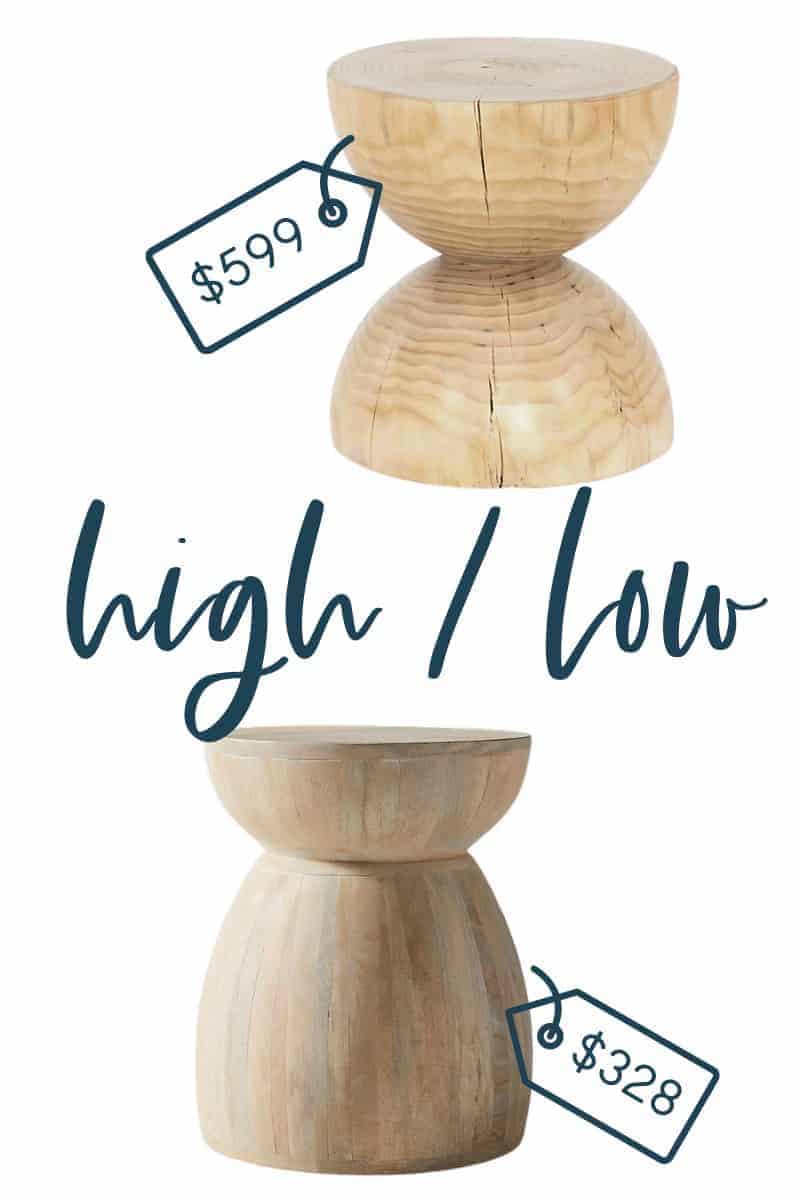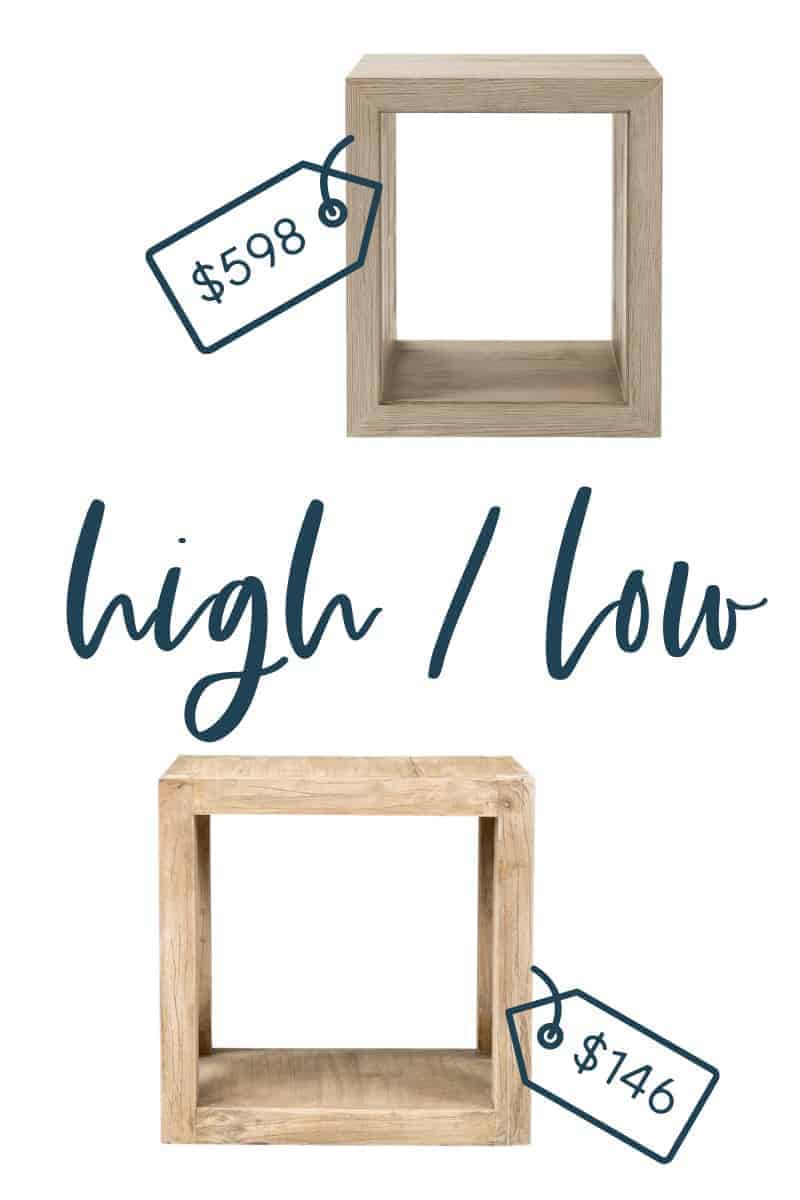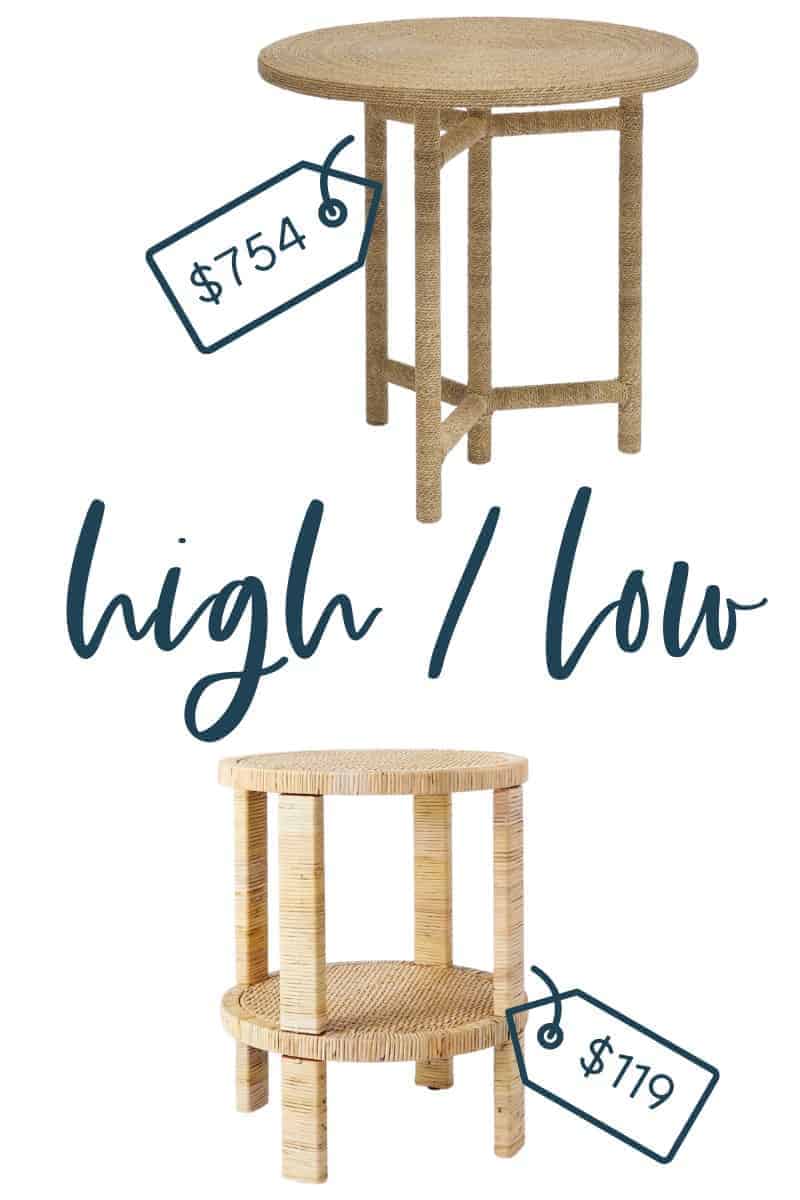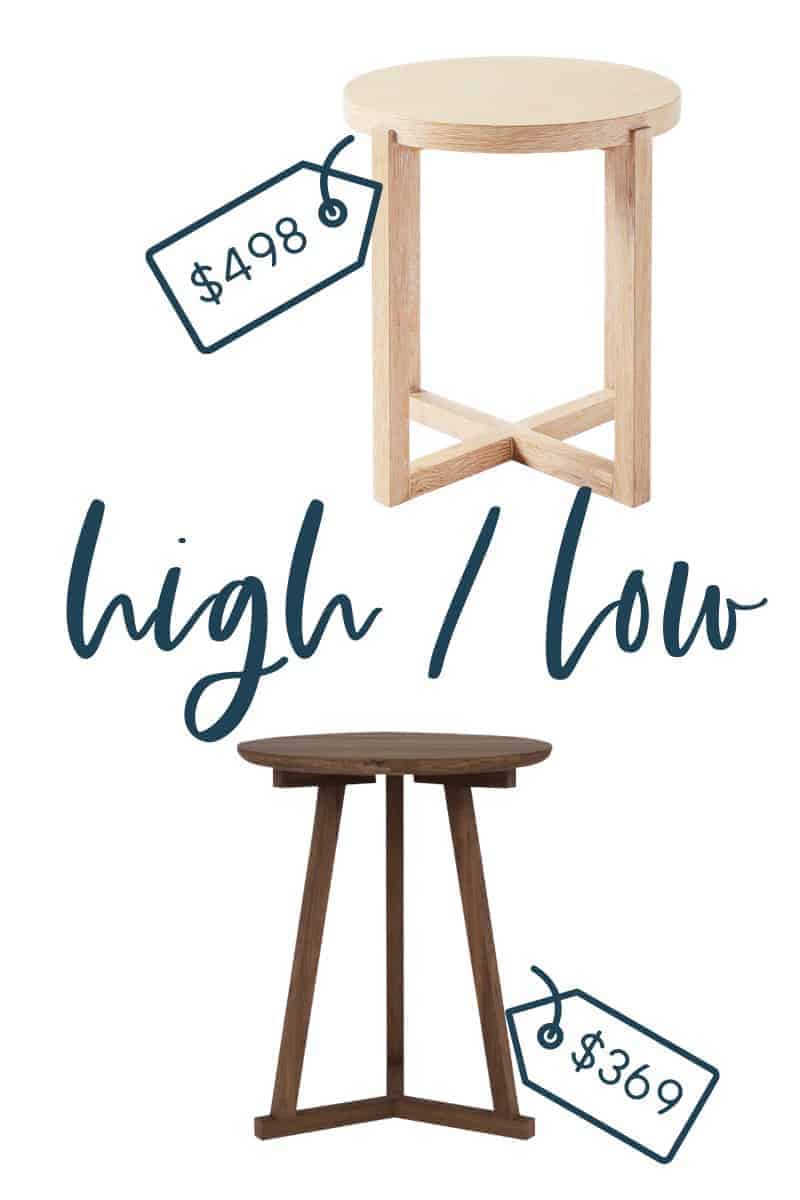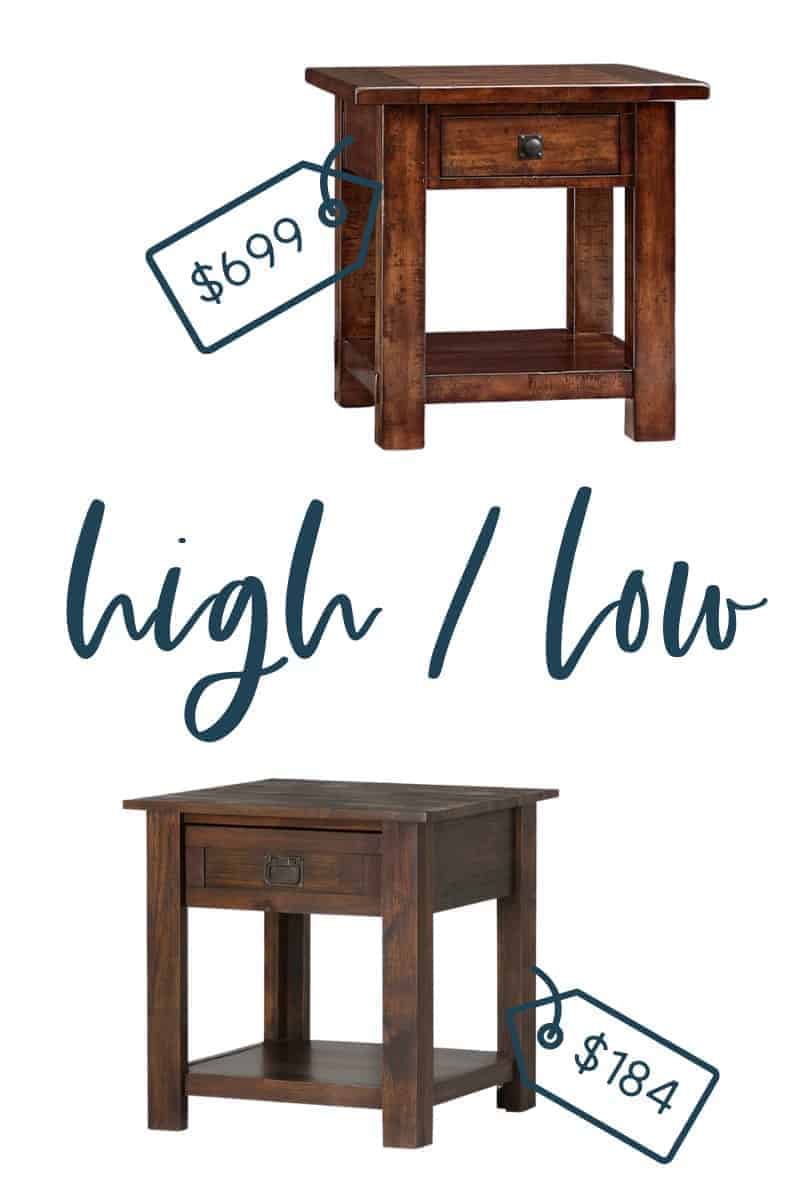 YOU CAN SHOP ALL THE LOOK FOR LESS END TABLES BELOW!