Today, we're sharing the full reveal of our updated walk-in closet! Farmhouse and Industrial styles mix for a functional, organized attic walk-in closet makeover.
Hello, friends!
It's a great day for a room reveal, don't you think?!
Can you believe it's been 6 weeks since we started our farmhouse industrial master bedroom closet renovation?
And boy, how far we have come!
Let's have a moment of silence for just how ridiculous this closet was when we started…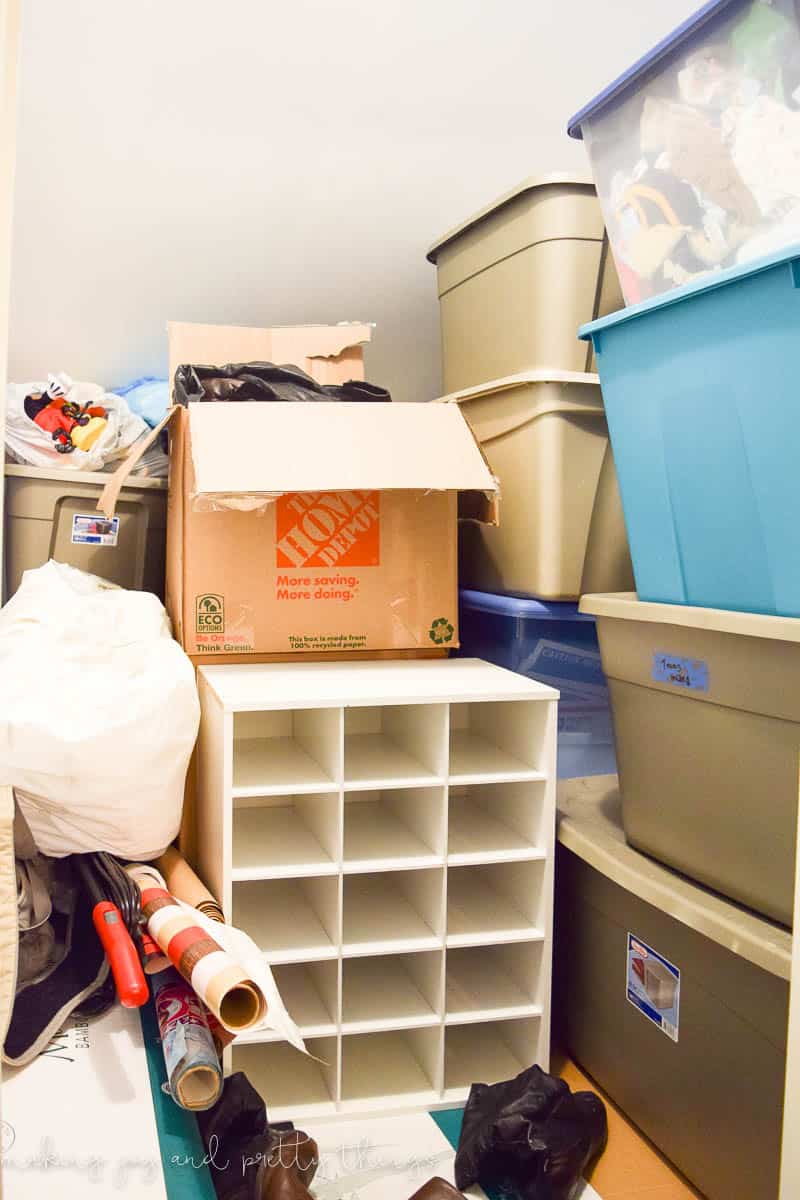 I mean, that's seriously embarrassing.
We had some fun plans for the attic walk-in closet space, starting with cleaning (pretty obvious) plus adding some farmhouse touches. For this design plan, I went outside my farmhouse-neutral comfort zone and decided to incorporate some industrial elements, too!
Thankfully, there wasn't any significant construction required for this renovation. So, after getting off to a quick start, we kind of spent a few weeks dragging our feet.
Then, you know, we had a baby on April 28th. My girl.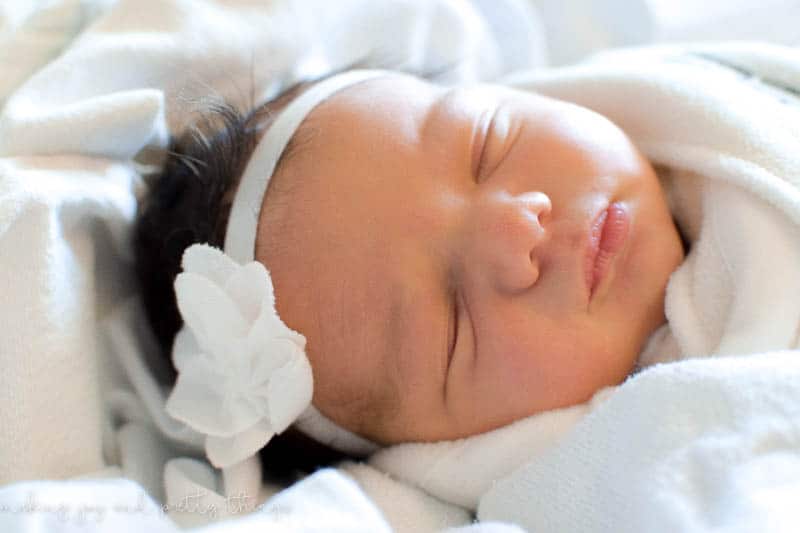 So, this room that wasn't supposed to be a ton of work ended up giving us a run for our money. In fact, we just finished today. Yikes!!
Let me just say, I owe ALL of this to my amazing husband. Not only has he stayed up late finishing the closet, but he's put up with my crazy postpartum emotions and still been completely even-keeled. <3
Attic Walk-In Closet Reveal
I am thrilled to finally have a closet!! The space isn't the biggest, but we made every inch of this space functional AND pretty.
Let's start on the outside of the closet (say what?!).
DIY Farmhouse-Style Closet Door
We built our own farmhouse-style door that I'm in loooooove with.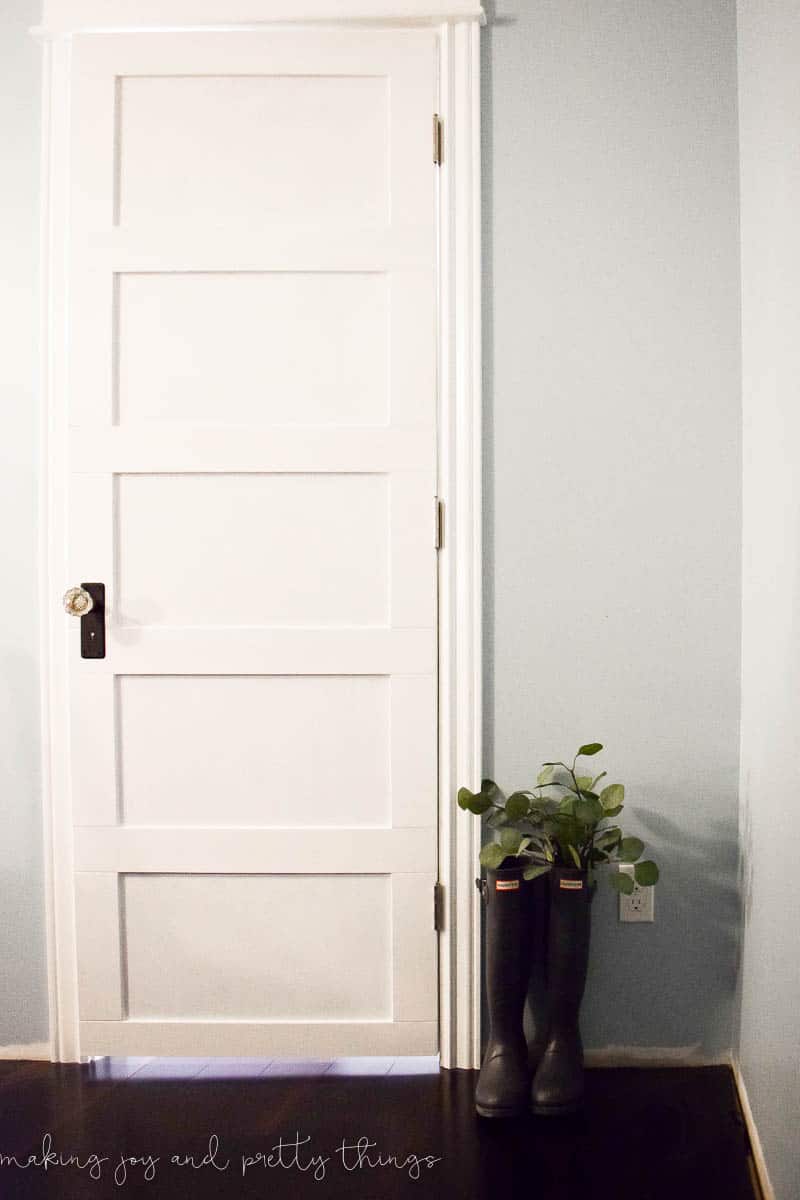 Not to mention we got to use some more antique door knobs that I have all the heart eyes for.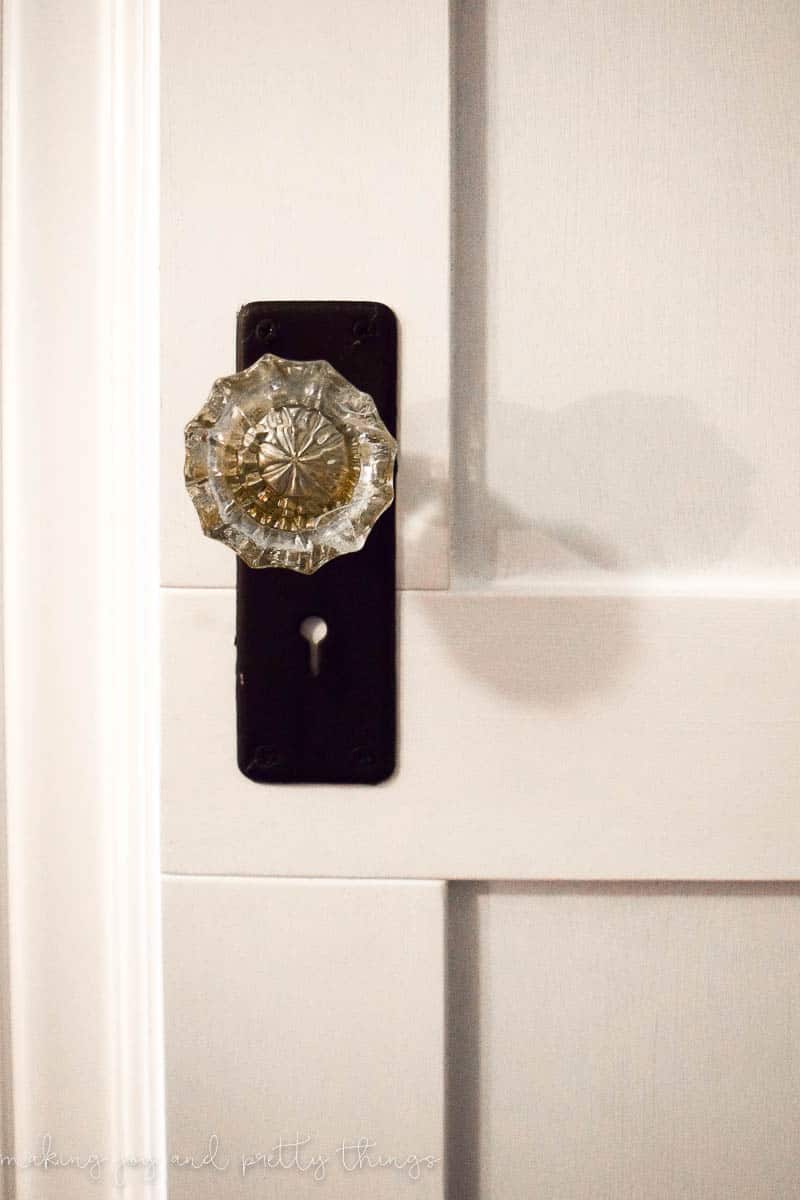 I'll be sharing how we made this door sometime soonish (I feel like I say that all the time!).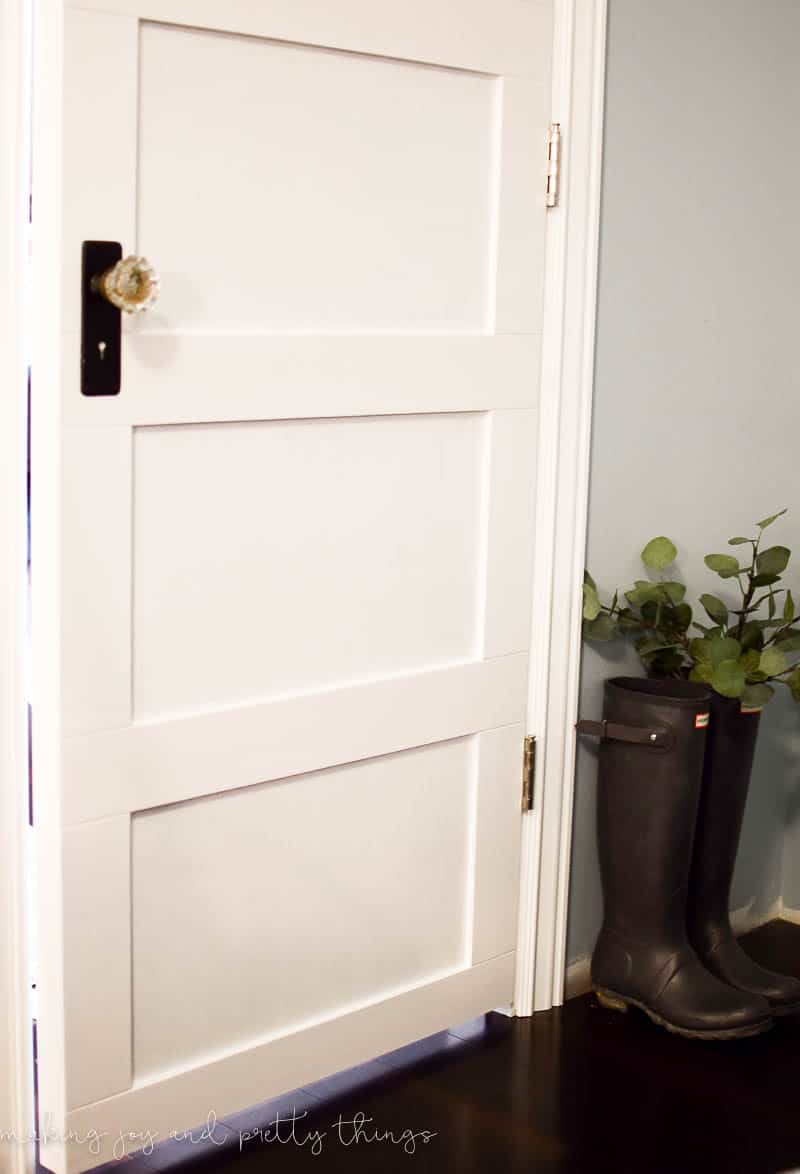 The Inside of the Attic Walk-In Closet
Now to the inside….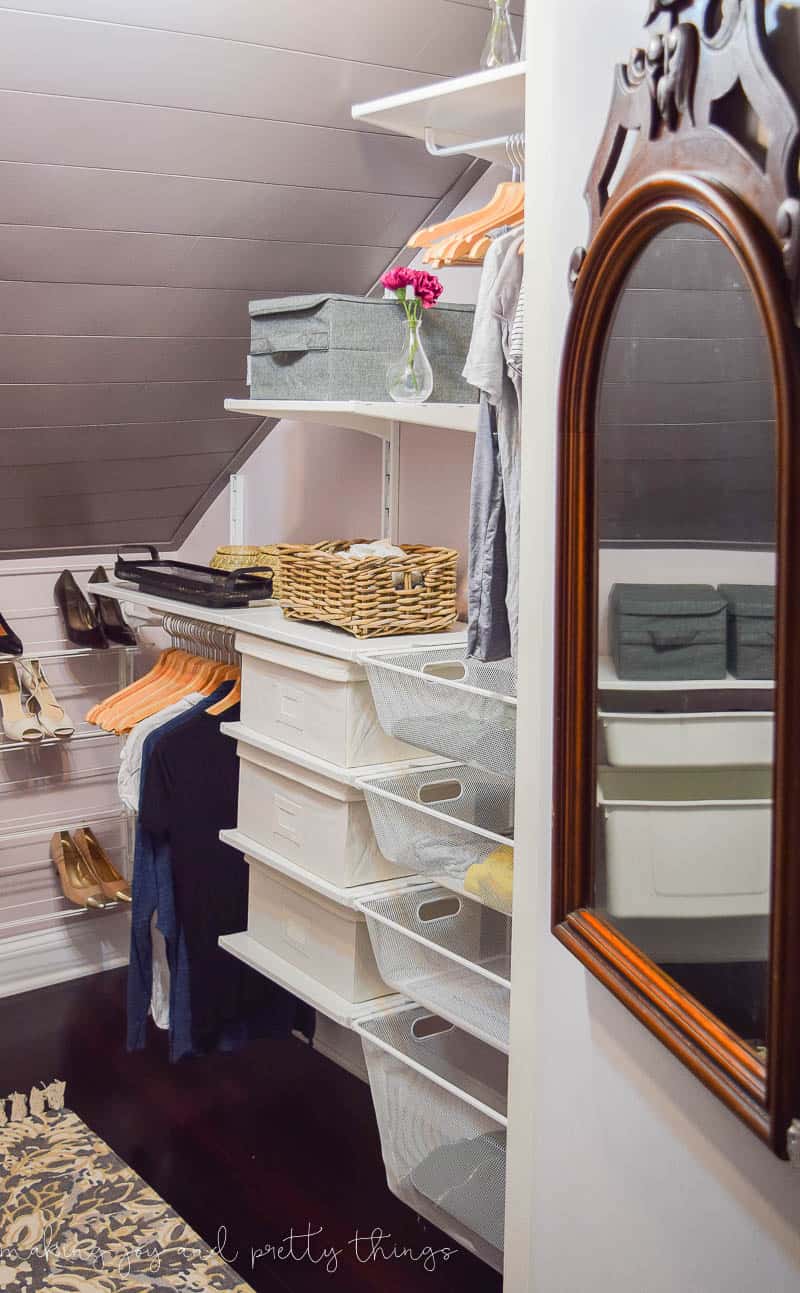 We started by painting the closet a pretty mauve color. It's girly but not neon pink girly. Then, we added a shiplap feature wall on the slanted ceiling.
I chose a dark gray color for the shiplap. Honestly, I was kind of worried about the dark color in a windowless closet but, I LOVE it. It's perfect for the industrial part of the design.
Because nothing in our house is level, flush, plum, etc. (I mean literally nothing), we added a wood trim border around the shiplap to give it a finished look.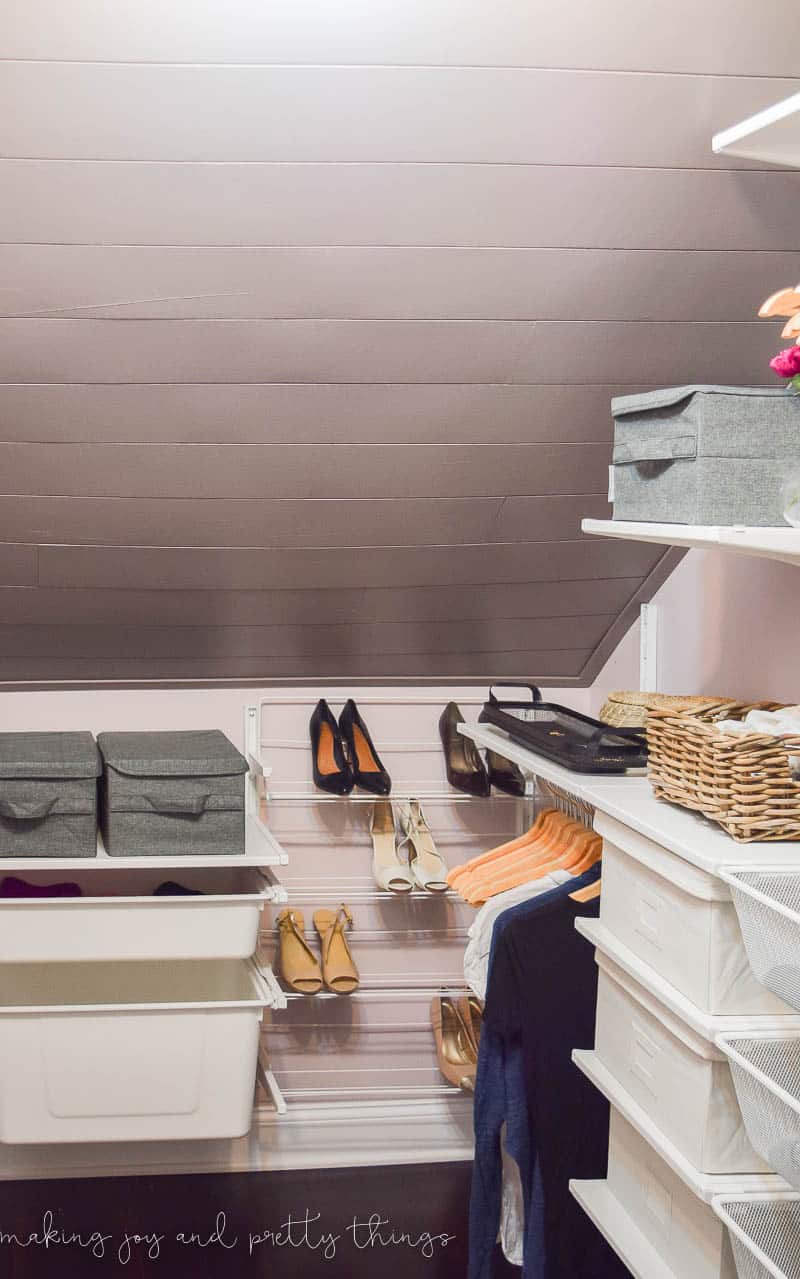 IKEA Algot Closet System for Small-Space Closets
Next, it was on to the actual closet system. We chose the IKEA Algot system because it is SO customizable and budget friendly. With the awkward shape of the closet and the fact that it is rather small, we were limited in what we could use.
I shared back in week 3 how to design your own IKEA Algot closet system and how we designed ours.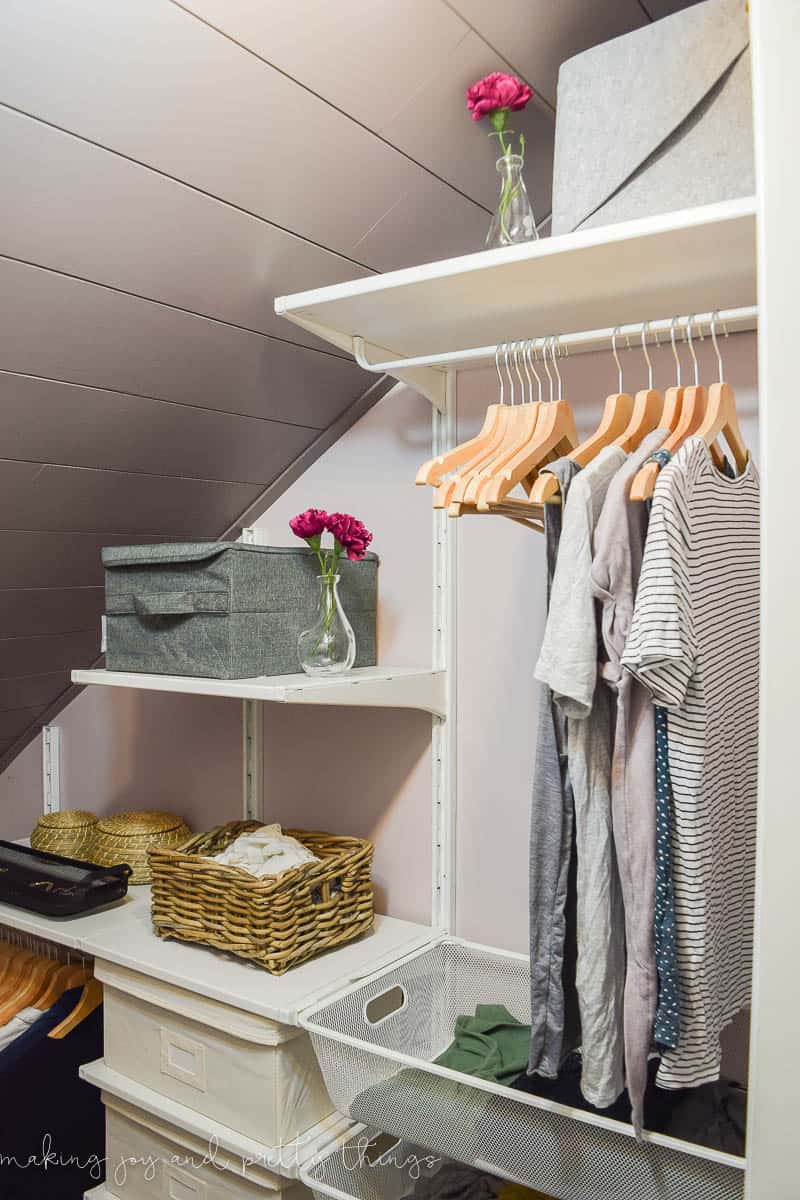 So, ignoring the fact that all my clothes are wrinkled (did I mention we just finished this today?!), there is SO much space in this tiny closet. I don't need a ton of hanging space because I'm just not that fancy. I love all the drawers for workout clothes (which I NEED after this baby) and leggings (aka what I wear every day).
Plus, I found the most amazing bins at The Container Store that just fit perfectly on the shelves.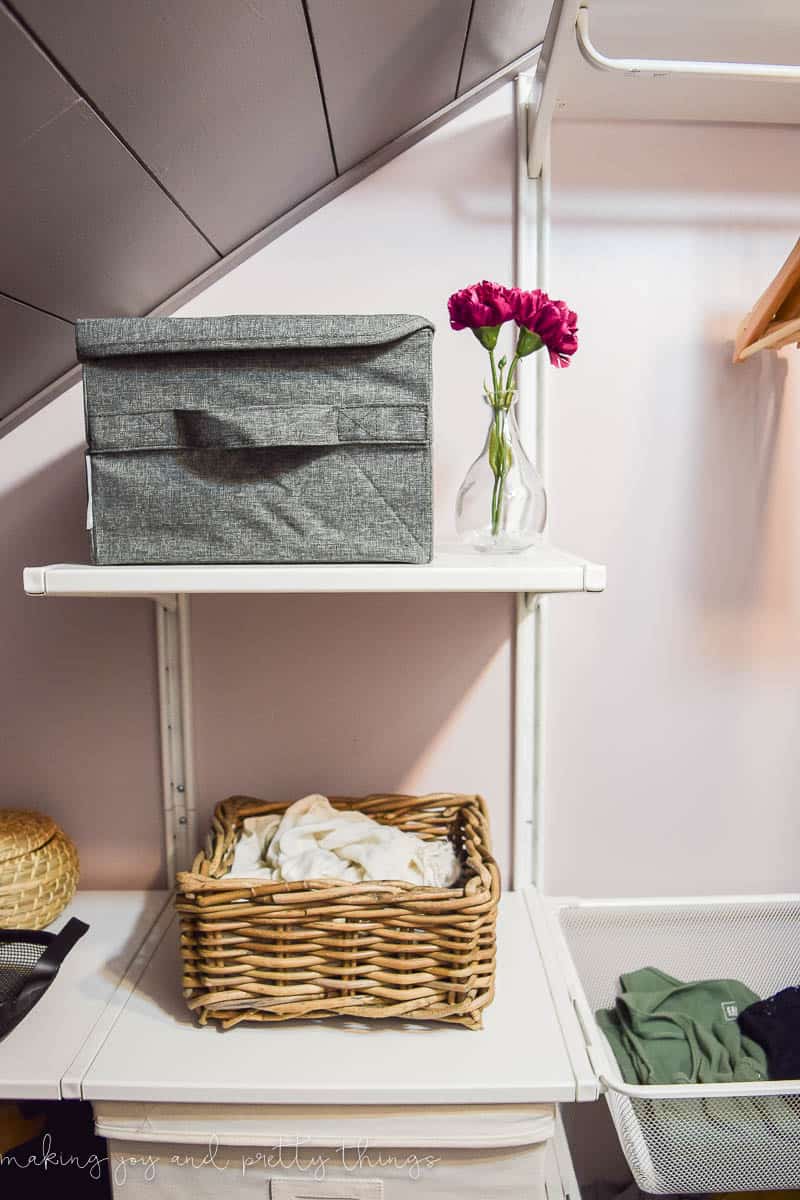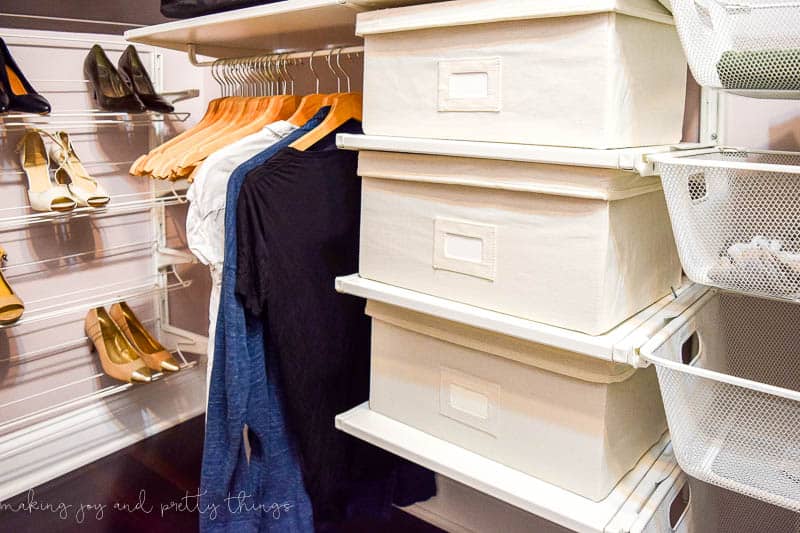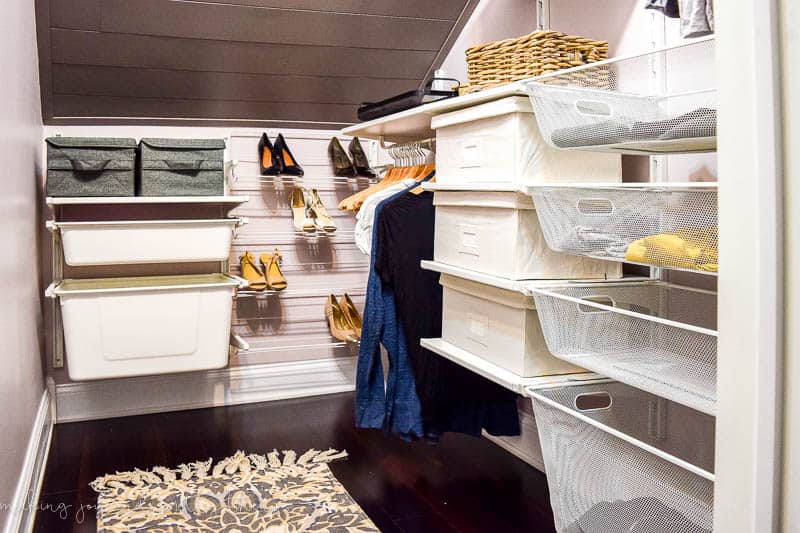 Farmhouse Decor in our Small Attic Walk-In Closet
Once we had the closet designed and installed, it was on to the fun design elements! That's my favorite part of any renovation.
I chose this gorgeous rug from Anthropologie that really marries all the colors of the room together. Plus it has that fringe that I'm obsessed with.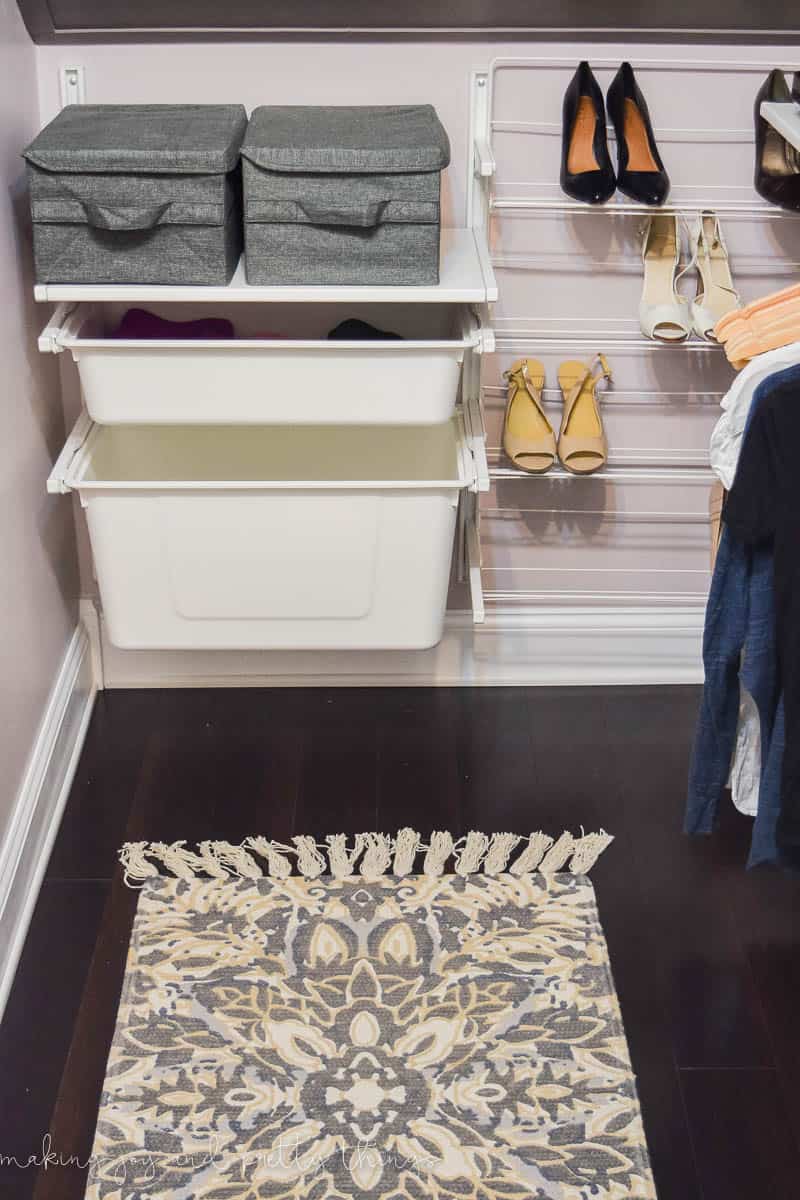 Then, my heart skipped a beat when I found this antique mirror.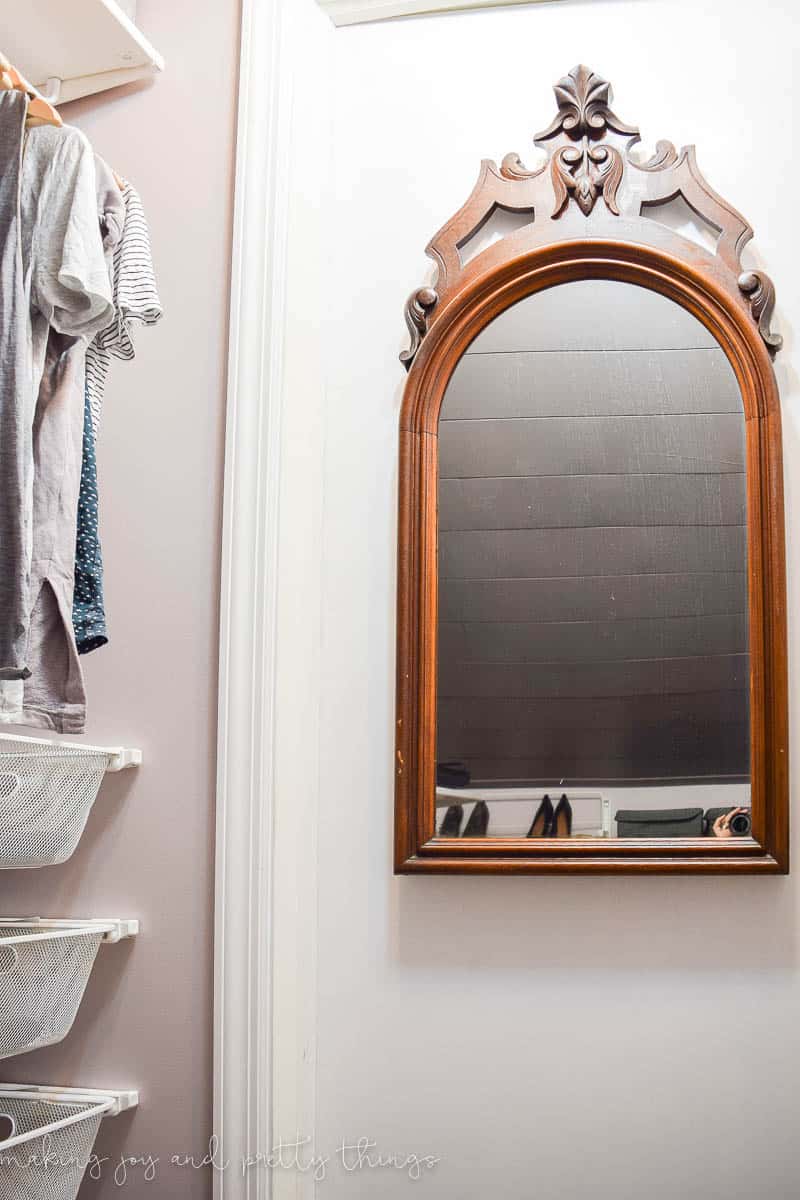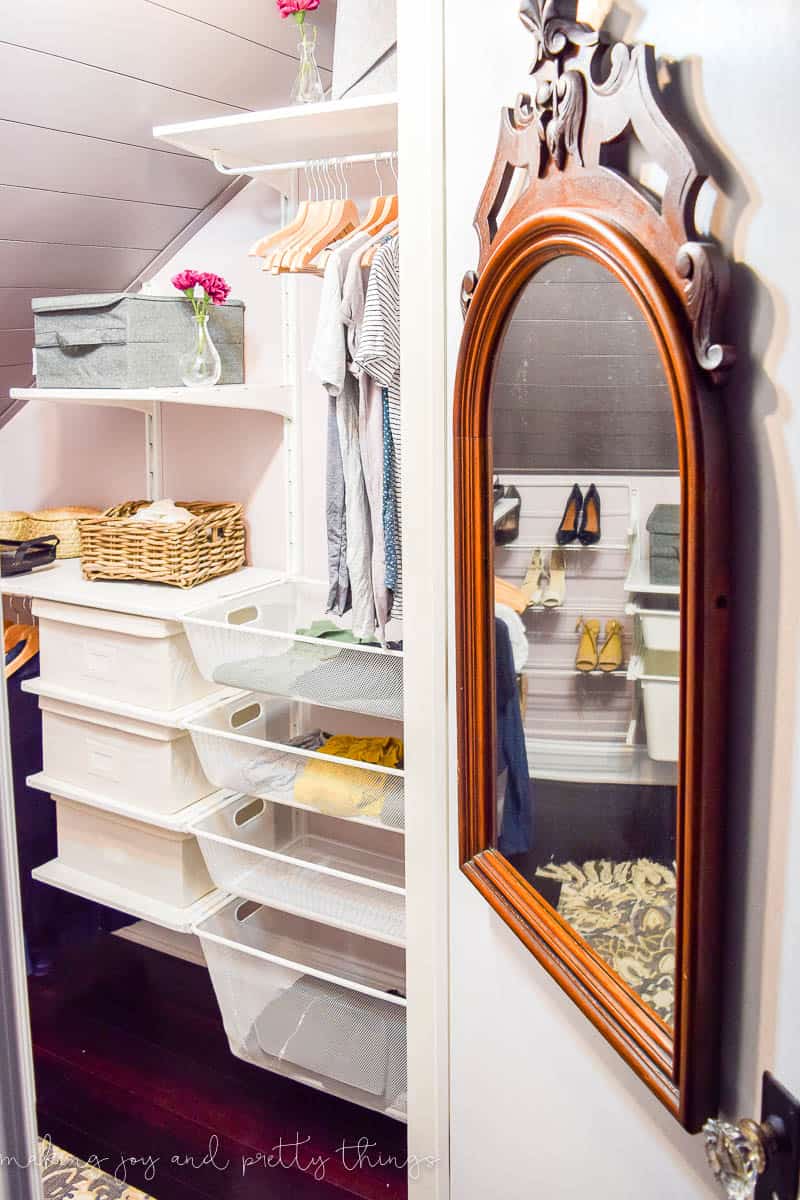 Lighting Choices for the Walk-In Closet
I couldn't find the perfect light fixture I was looking for. So, I snagged 3 wall sconces on Amazon for $20 each and my hubby DIYed a gorgeous industrial light fixture (DIY coming soon).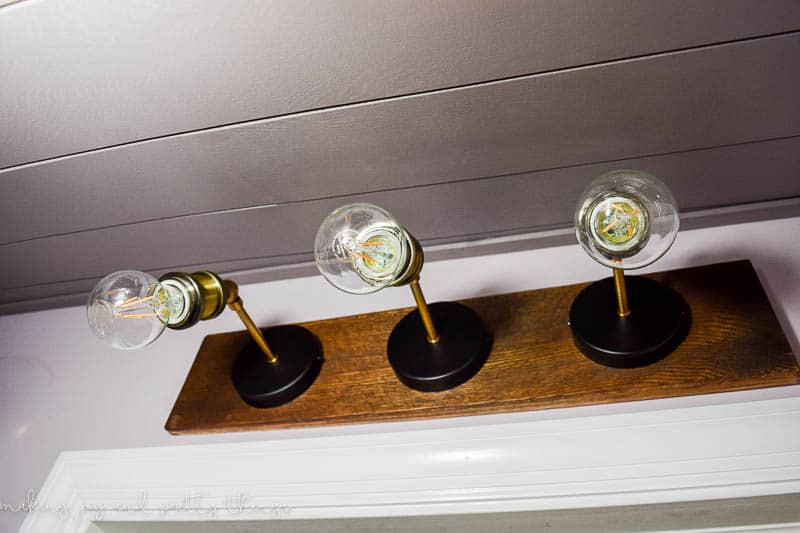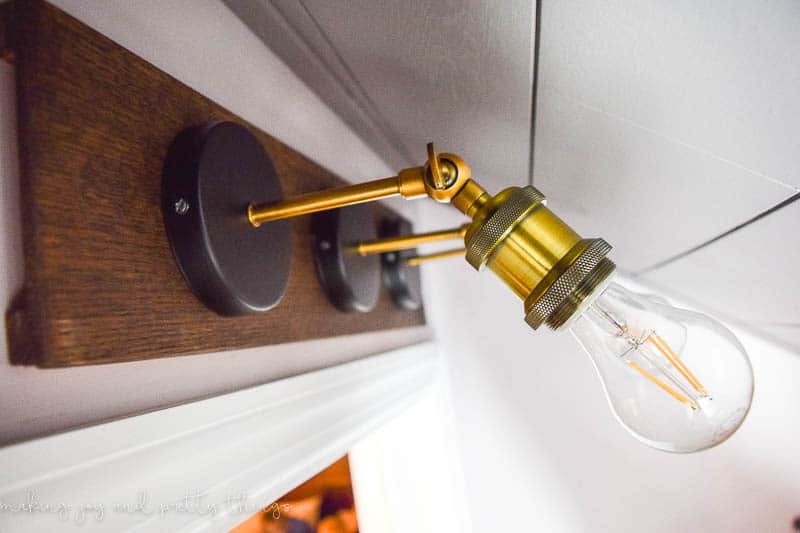 How amazing are those sconces?!
The obligatory picture with the lights on…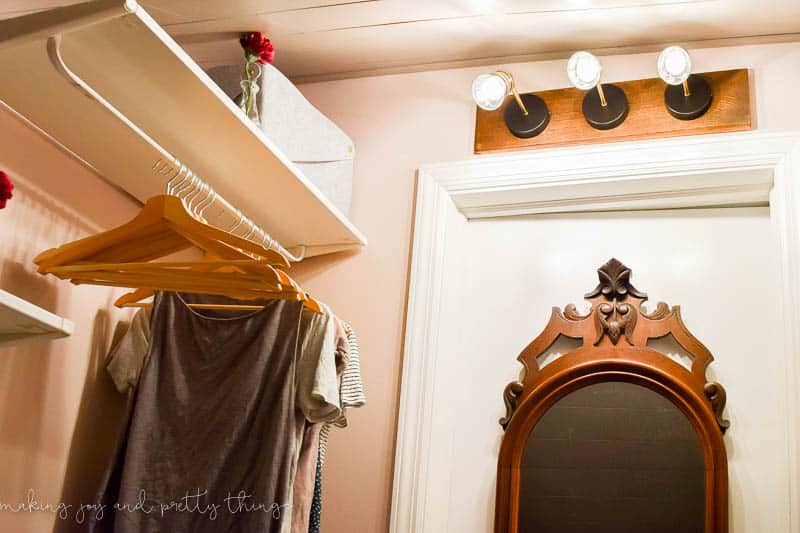 We had this awkward wall on the other side of the closet that needed some lovin'.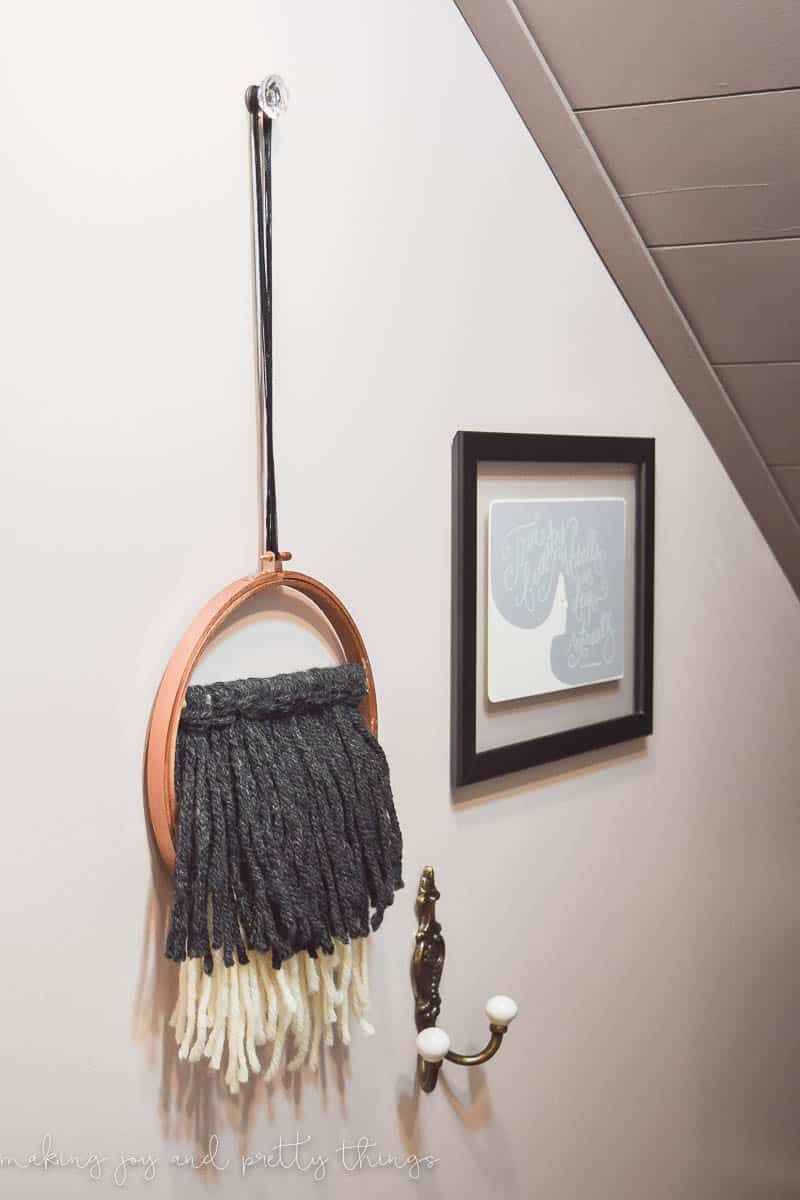 I made a wall-hanging focal piece that I'm not totally in love with but will do for now. I added some hooks to hang up my purses. But, we had to 3M strip it to the wall because we didn't have time to actually put it up so I couldn't hang in purses on it for the photos (Insert monkey covering his face with his hands emoji).
The last piece is my personal favorite: a typography art print with a saying that speaks to my heart.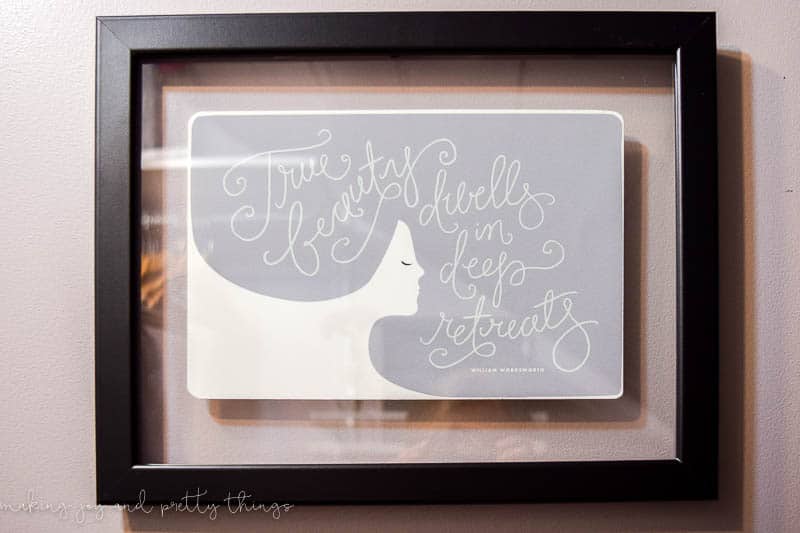 One Last Look at Our Small Attic Walk-In Closet Makeover
Beautiful, right?!
Well, friends, that's the whole room! What do you think?!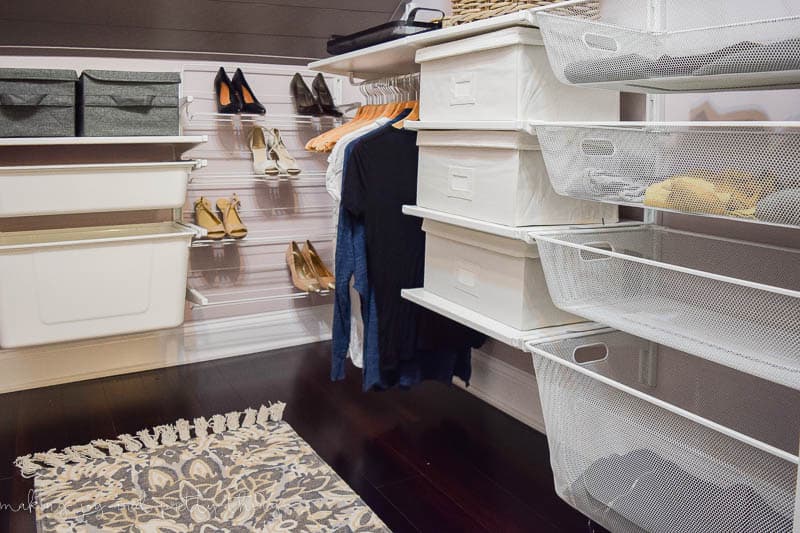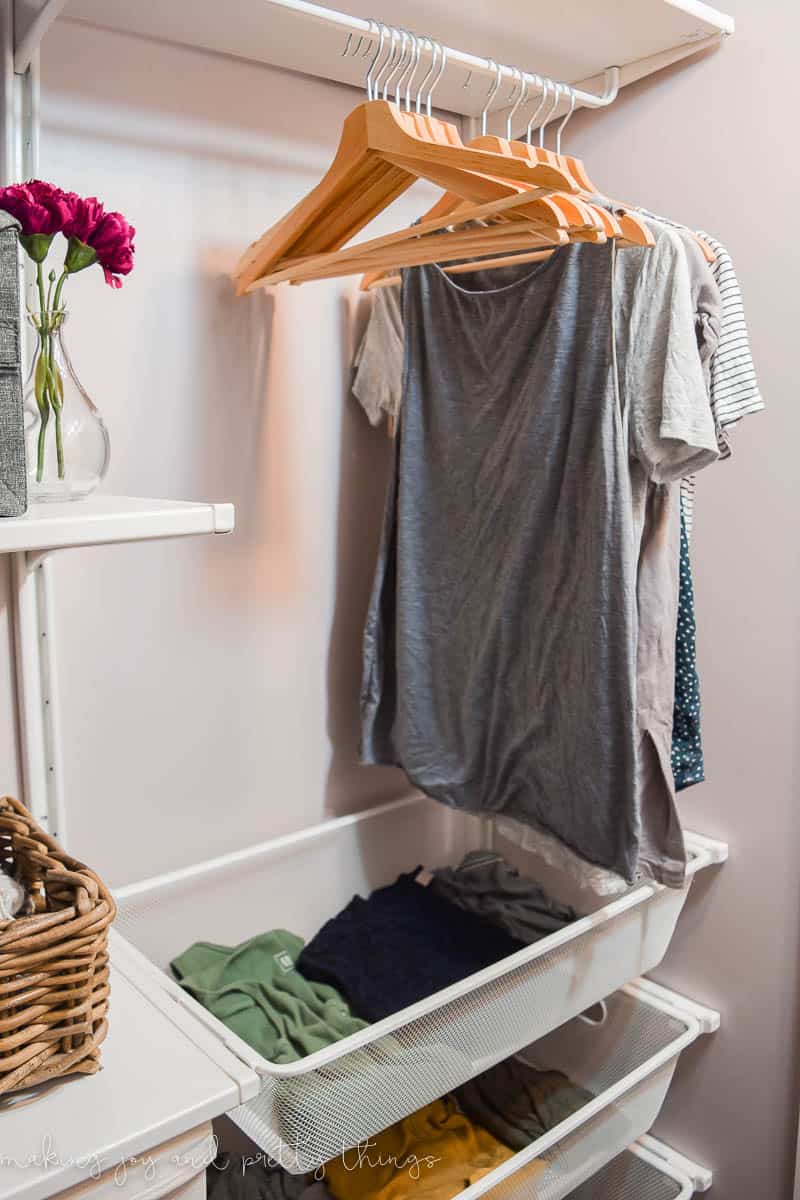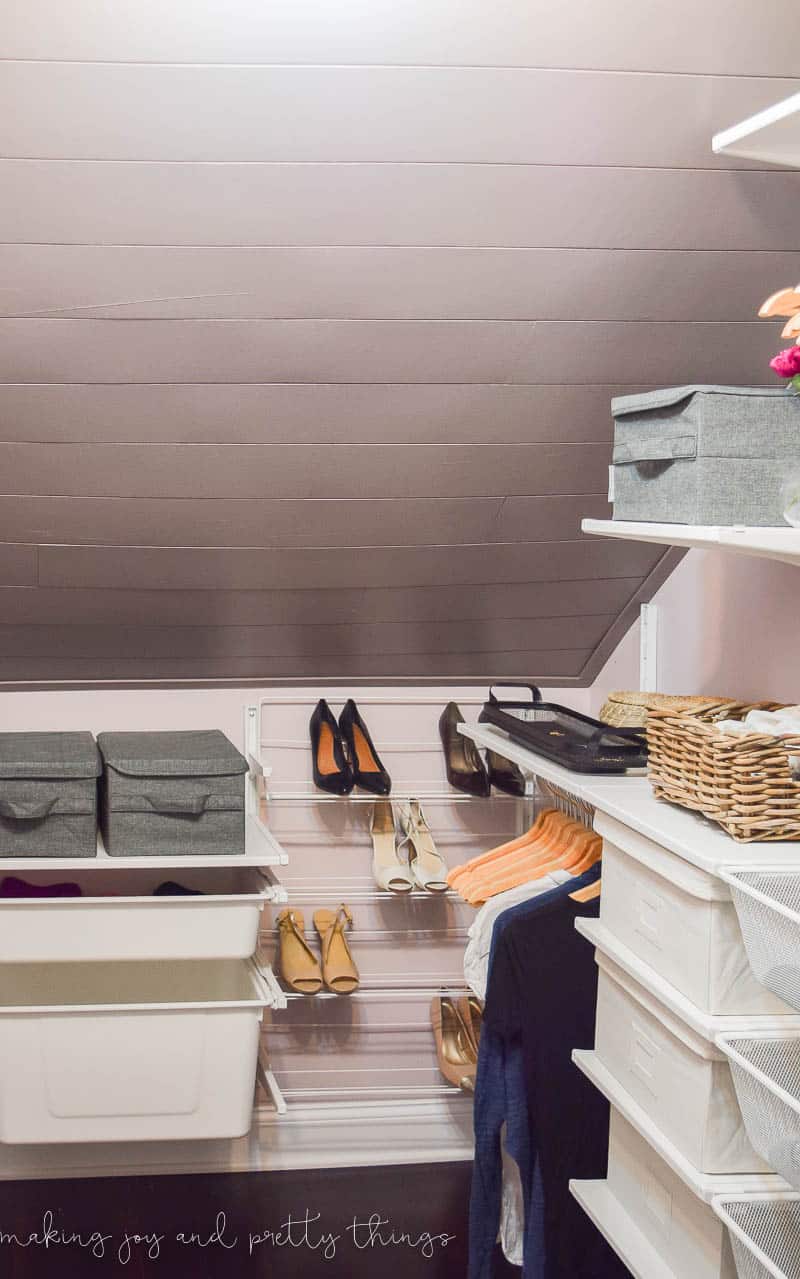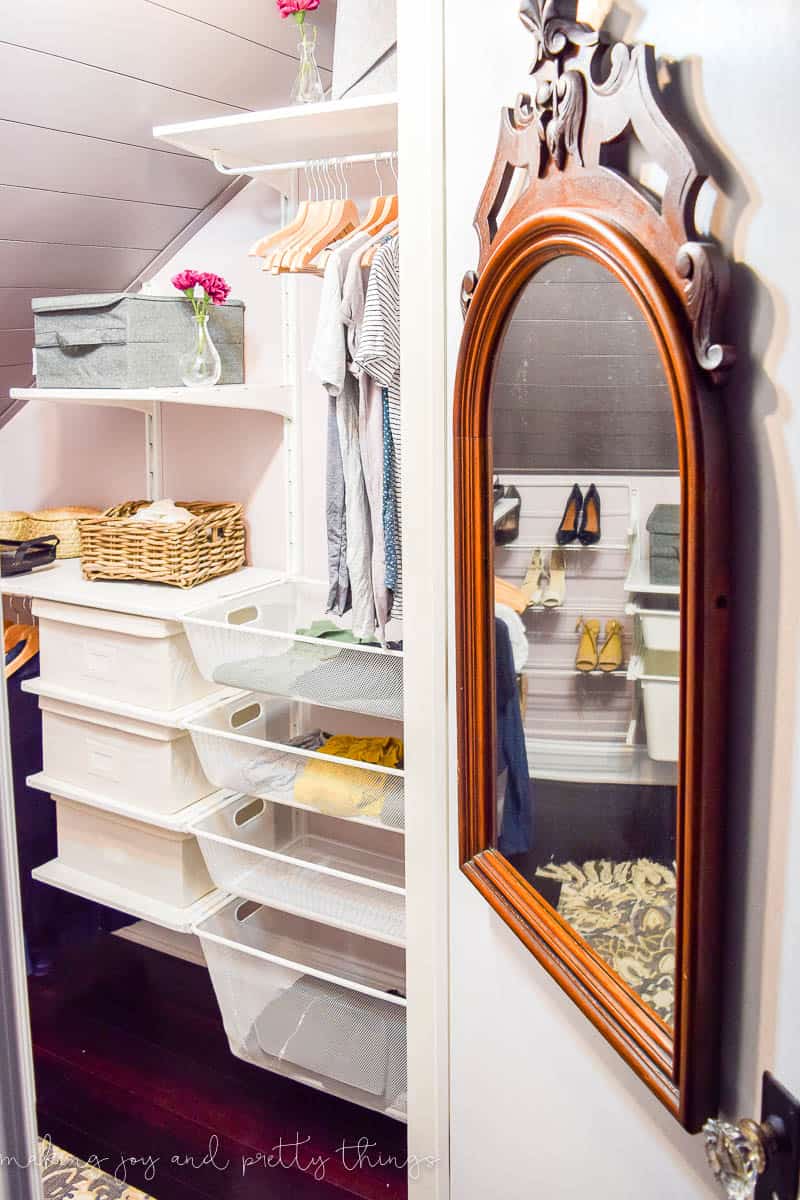 Remember to stop over to Calling it Home to check out all the amazing room renovations!
And, while you're here, check out our last One Room Challenge makeover – A Shared Boys Bedroom!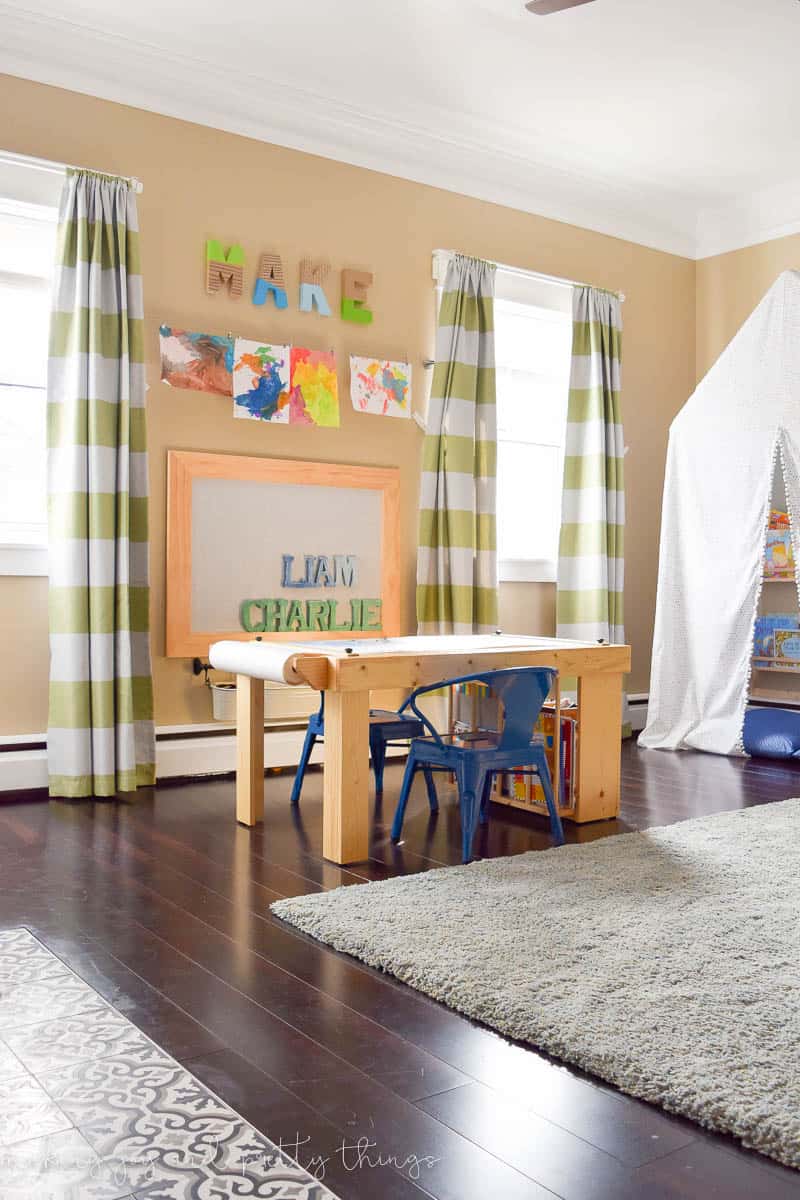 Wishing you a joyful day!