Pretty Laundry Room Wallpaper Ideas
Transform your laundry room with wallpaper! From bold and colorful prints to subtle and soothing designs, find the perfect wallpaper for your laundry room with these ideas.
If you dread doing the laundry, you can be less than motivated to give your laundry room any love.
But the truth is that if you make your laundry room a space you love, your mood can be shifted a bit. No promises that you'll instantly start looking forward to laundry day, but you may not hate it anymore. Haha.
One quick and easy way to update your laundry room is with wallpaper. Since laundry rooms are usually small rooms, they don't require a lot of wallpaper so you can do this on a budget. Whether you go with bold patterns on your wallpaper or something with a geometric pattern, wallpaper may be just what your laundry room is missing!
Here are my favorite laundry wallpaper ideas!
This post contains affiliate links. Please, click here to read my disclosure policy.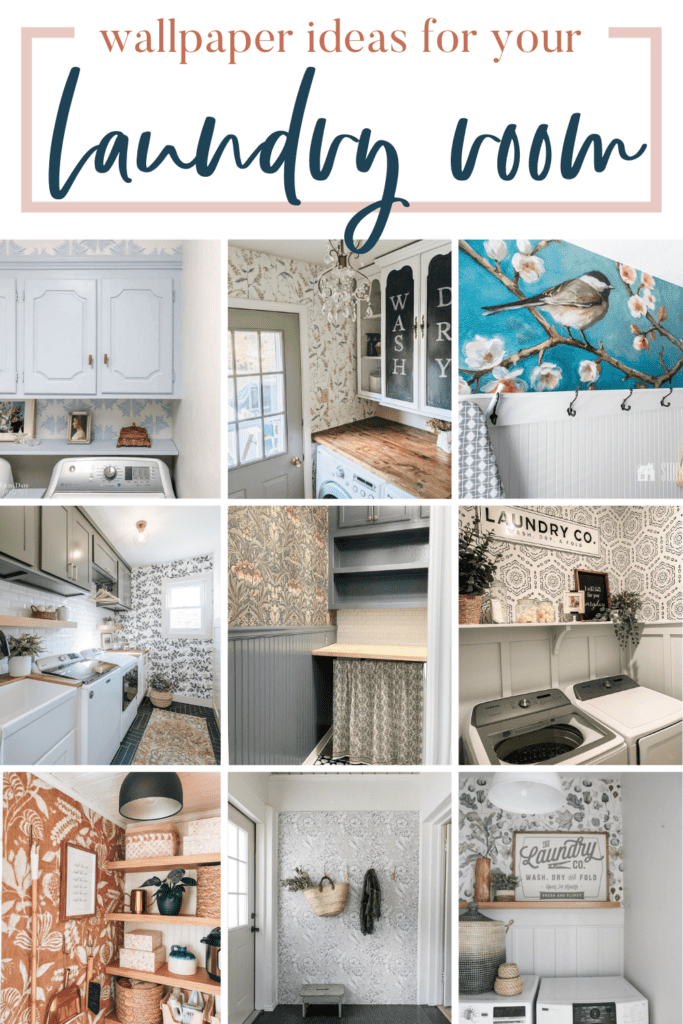 Laundry Room Wallpaper Ideas
Which of these laundry room wallpaper ideas is your favorite?