20+ Farmhouse Bead Decor Ideas For Your Home
Do you love wooden beads and the farmhouse style? Get inspired with these 20+ farmhouse bead decor & DIY projects that you can make yourself. From garlands to wreaths, there is something for everyone!
Wooden beads have been around for a really long time, but they really started to get popular in the last several years. With the rise of the farmhouse style, wooden beads have come into the spotlight.
The best part is that the wooden beads are very easy to find at craft stores, online, or sometimes even at the Dollar Store!
If you have a bunch of wooden beads laying around and you don't know what to do with them, have no fear. Today I'm sharing tons of farmhouse-style wooden bead projects with you at the bottom of this article.
---
DIY Wood Bead Hearts
Creating farmhouse decor for your home or nursery doesn't have to be complicated. See how I made the easiest DIY wood bead hearts to use as an accent in our farmhouse nursery.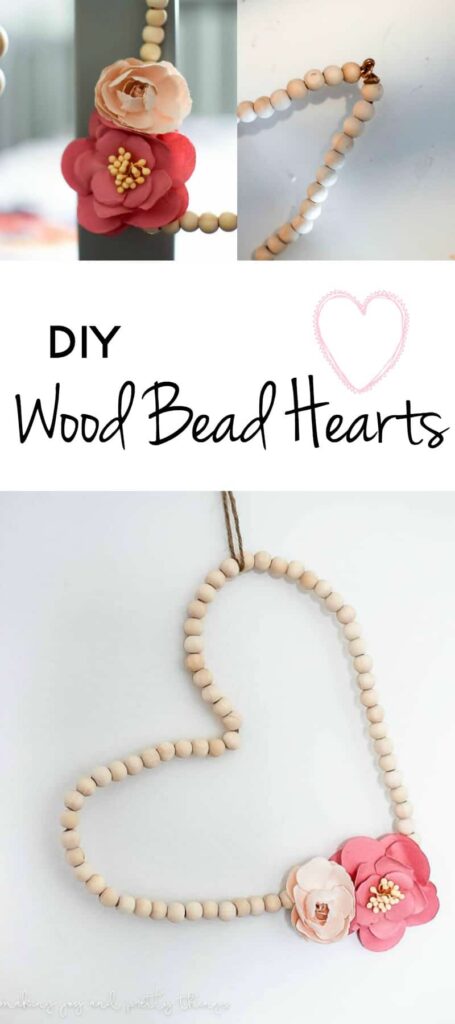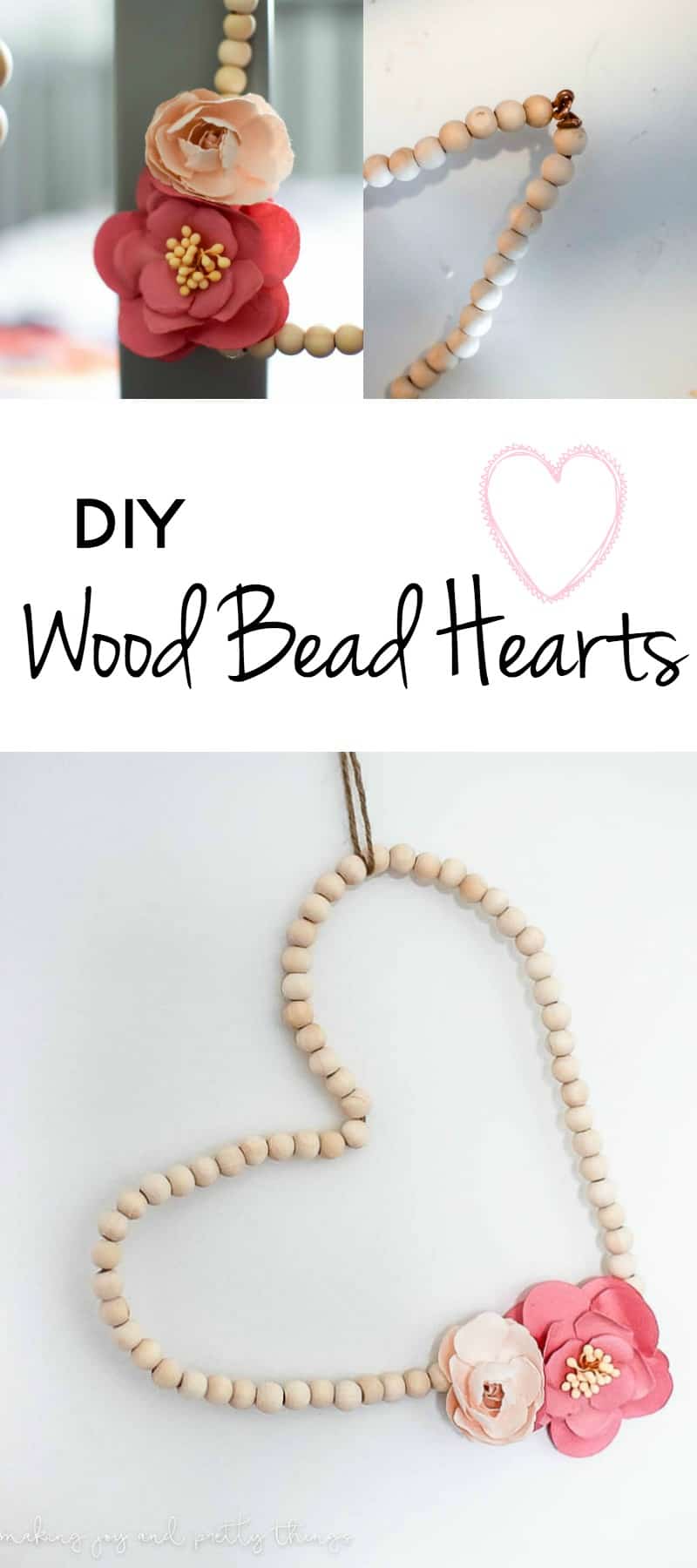 Here are some of the projects I've completed in the past for the simple farmhouse decor series.
In November we share the pretty wood bead garland! Between that, the wood bead heart projects I'm sharing today, and the wood bead chandelier I'm working on, I guess you could say I have a wood bead obsession going on!
Pretty much every project I've been working on revolves around the farmhouse nursery we are making for our little girl due in April. And these wood bead hearts are no exception.
If you remember from the farmhouse nursery design plan post, I spotted some cute wood bead hearts that I LOVED for her nursery from Restoration Hardware.
But, they were a bit too pricey. I knew I could DIY something similar for almost free.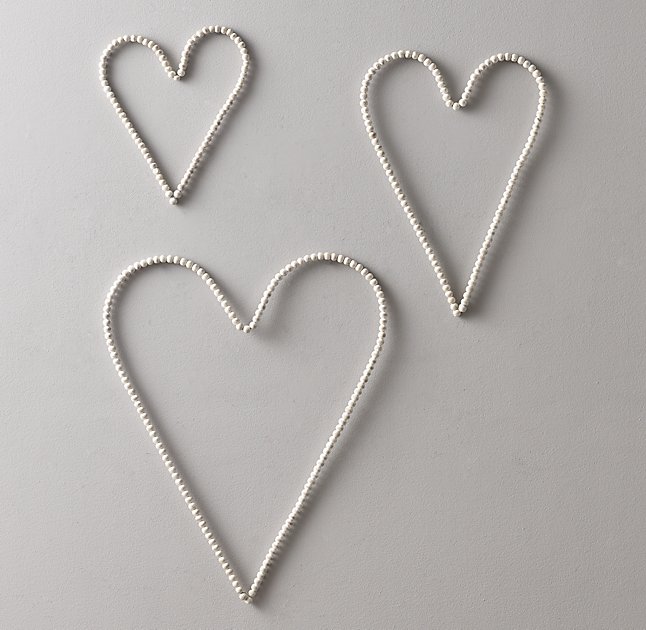 You guys, this tutorial is really as easy as stringing wood beads onto the wire. Seriously.
But, I shared what wire I used (after trial and error) and which is best to get the heart to stay in a "heart" shape.
I still haven't quite figured out how these little hearts are going to hang on the wall, or where they're going to hang. But, I know they will add some simple farmhouse style to her nursery.
---
Check out these other farmhouse bead decor & DIY projects
As promised, here are more farmhouse bead decor DIY ideas for you! There's something here for everyone.
Farmhouse Bead Decor Projects
Wishing you a joyful day!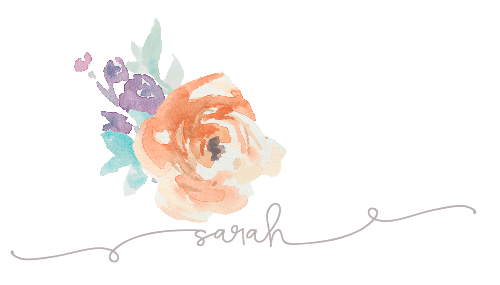 *This post was originally published in February 2017 and updated in January 2023*