I'm so excited to share with y'all today a fun and easy DIY Rustic Photo Display using barnwood made into a picture frame!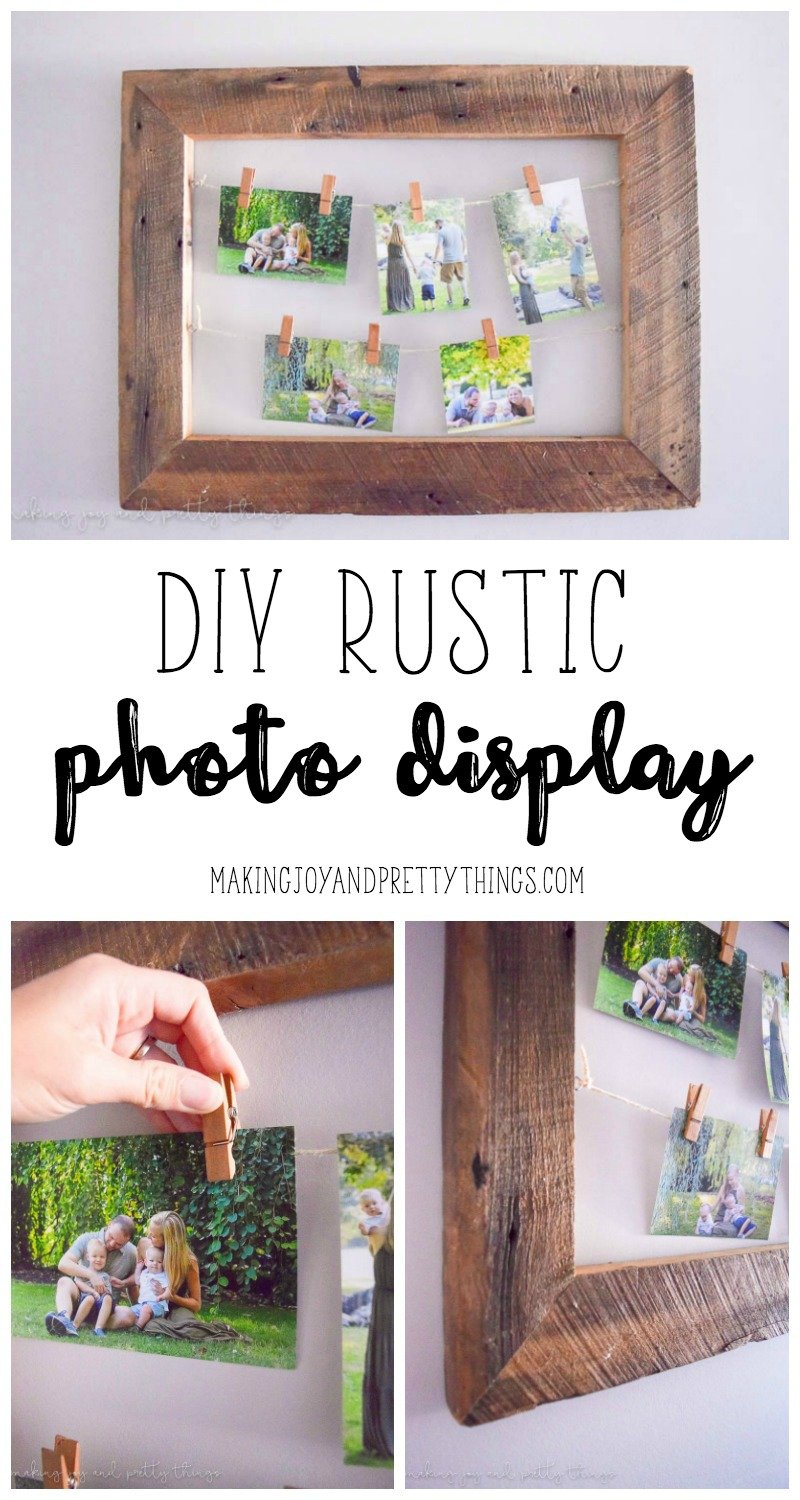 I'm sharing today one of two projects I made out of the remaining barnwood left from the DIY Farmhouse Shelves. If you're like "I have a no idea what you're talking about", that's ok!! I don't work particularly fast so it was quite a while ago. Let me refresh your memory…
First, we found the mother load of barnwood at a warehouse so close to our home a few months ago.
After bringing the wood home and staring at its beauty deciding we couldn't actually leave layers of dust, dirt, and debris on it for "charm", we figured out how to restore the barnwood to it's rustic beauty.
I actually made a whole post dedicated to how to clean and refinish barnwood in 3 easy steps. Crazy easy, once we figured it out. And the sealer we used? Totally transformed the look of the wood.
Well, these two pieces of barnwood were a little wide for our farmhouse shelves so my husband cut 3 1/4 inches off both boards, leaving us with some long and thin(ish) pieces of wood.
After staring at them for a while, I finally figured out what to make! A picture frame to display photos in! (There's another DIY from the wood, too that I will share soon!)
I had been looking for the perfect way to display family photos that wasn't just a picture frame. Not that there's anything wrong with a frame. I just wanted something more rustic, more unique, just something different. And this barnwood needed a special project that really showed off its details and natural charm.
My husband will explain how he put the frame together (sorry there aren't any pictures!!!):
Once Sarah determined the dimensions she wanted for the frames I pulled out the compound mitre saw and cut the barnwood down to size, making 45 degree angle cuts so the frames could be joined together. After the cuts were done I used a Kregg Jig to drill pocket screw holes on alternating sides of the frames, then positioned the pieces, clamped them down to the tabletop, and drilled them together with the Kregg screws. With this wood not being completed square and even, I focused on lining up the inside corners of the frames, and allowed the outside corners to be uneven in some cases.
Once the frames were assembled my dad had the idea to use a utility knife to carve the corners down in some areas to even them out and further contribute to the rustic nature of the frames. I have to admit, making picture frames is one of my least favorite DIY projects due to how accurate things have to be, but in this case the desired look helped mitigate some of that need for perfection.
Now that the frame was together, I found 4 square eye hooks that I had used in the DIY Monthly Photo Display and twisted them in to the inside of the wood.
I didn't measure exactly where to put them. I eyeballed it because I didn't want it to look too "exact". Good thing I don't ever build anything that requires exact measuring, like a house or wall 😉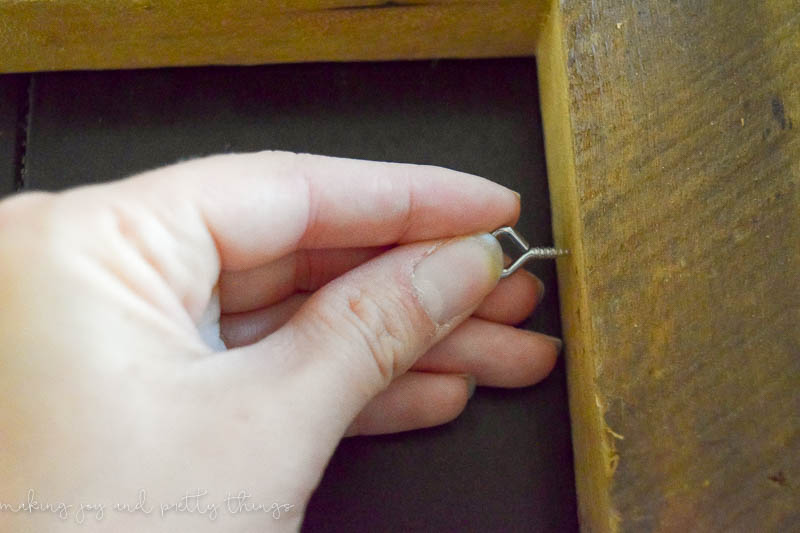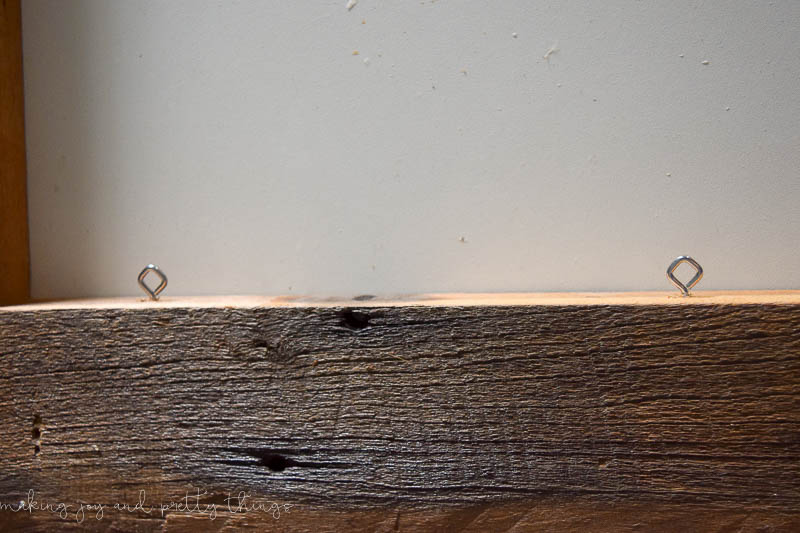 Then, I strung some twine between the top two hooks and the bottom two hooks. Make sure to use more than you need, as the excess can always be cut off. Also, be sure to pull the twine as tight as you can; the clips and pictures really weigh the twine down. I had to redo the twine a few times to get it just right.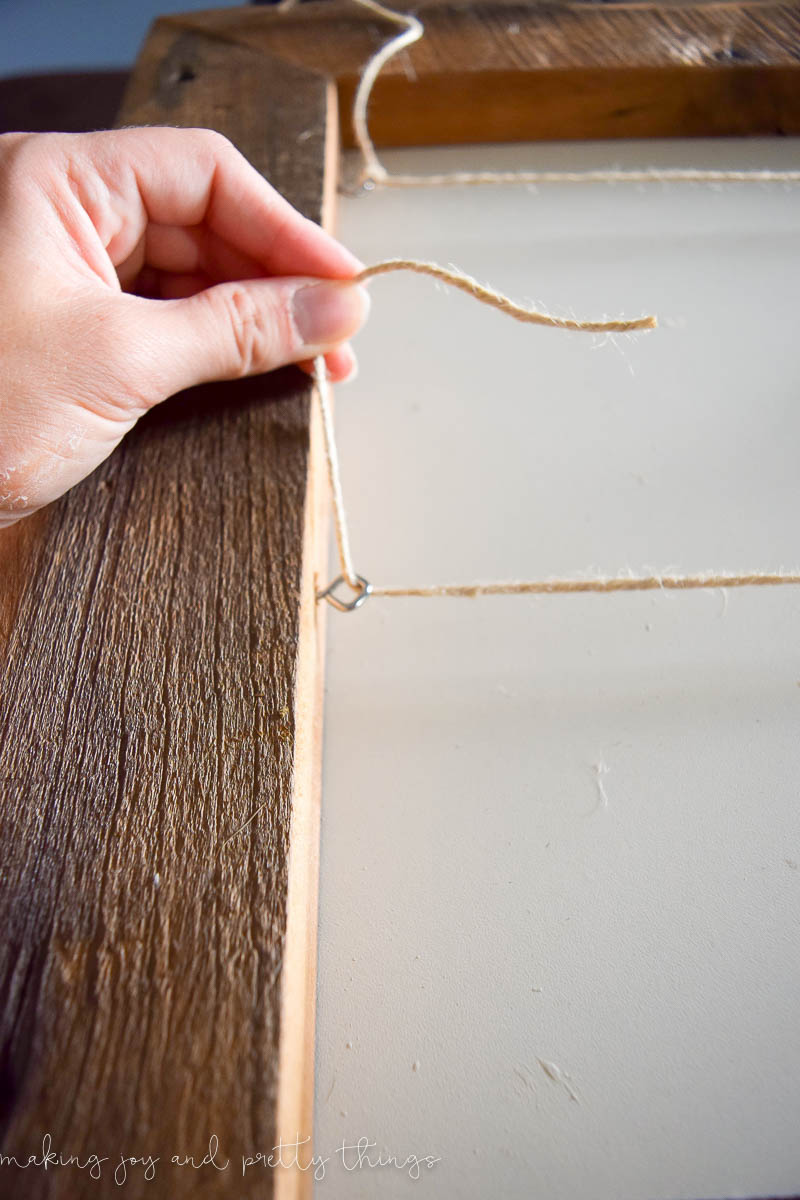 Then, I used 3M Strips to hang the frame on the wall.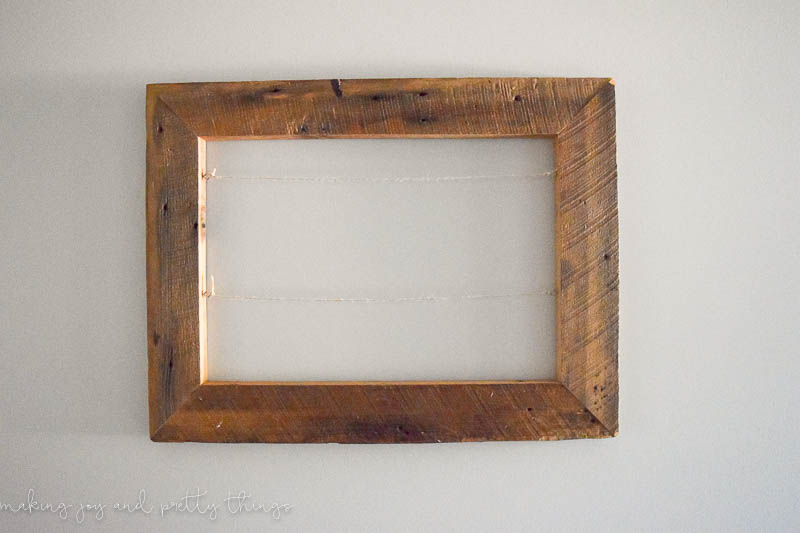 Lastly, I used some oversized clothespins to clip on some pictures. I cut some of the pictures down from their original 4×6 size just so they weren't all the same.
You could slip anything here, not just frames. Some herb stems, baby foot print cards, or greeting cards, to name a few.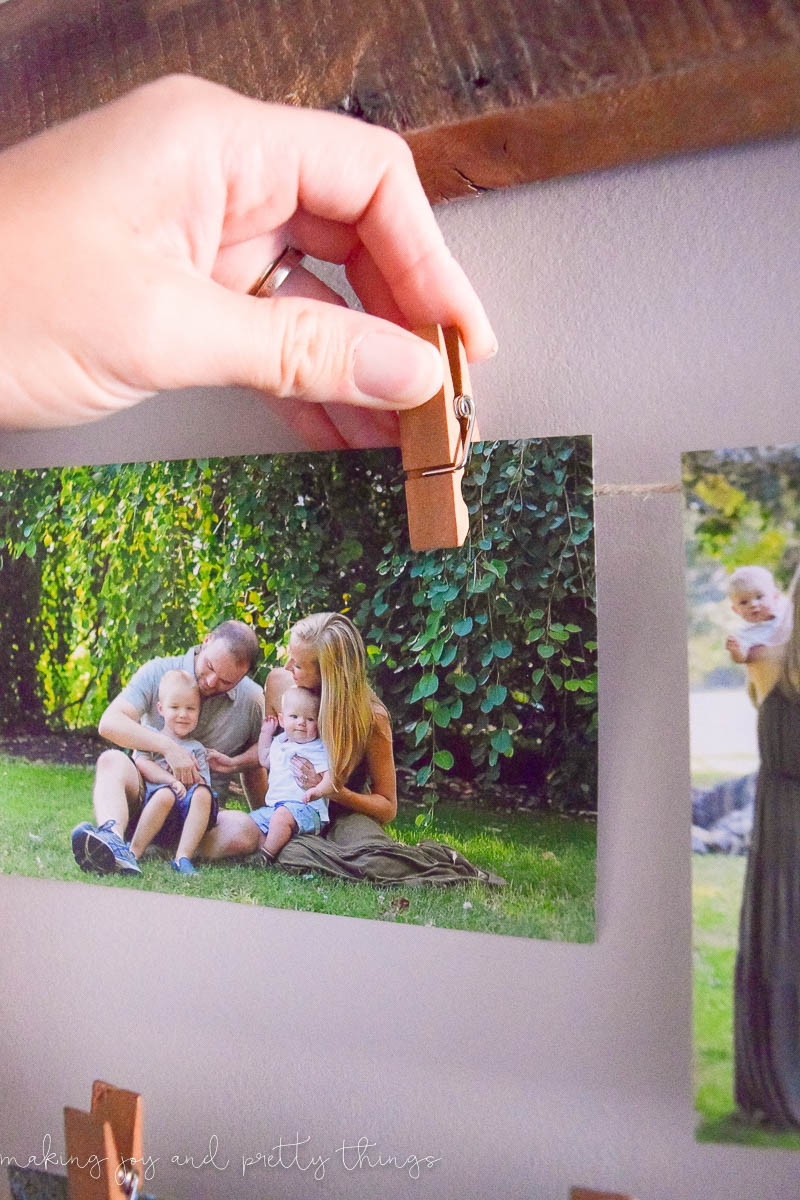 And, that's it! Not too bad, right??
You guys, if you feel intimidated by the 45 degree edge frame (which believe me, I am too!), you could always just have them meet at a 90 degree angle and attach them together with nails from the side or a metal bar in the back screwed into both pieces.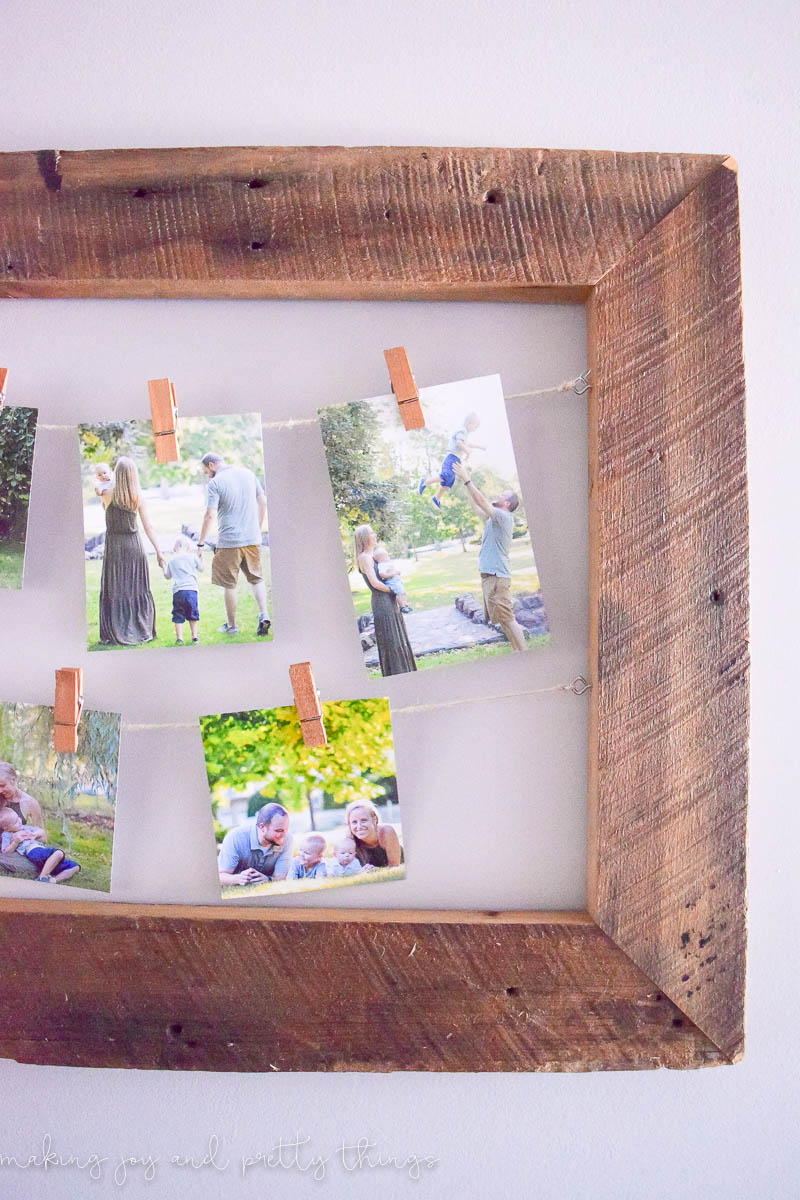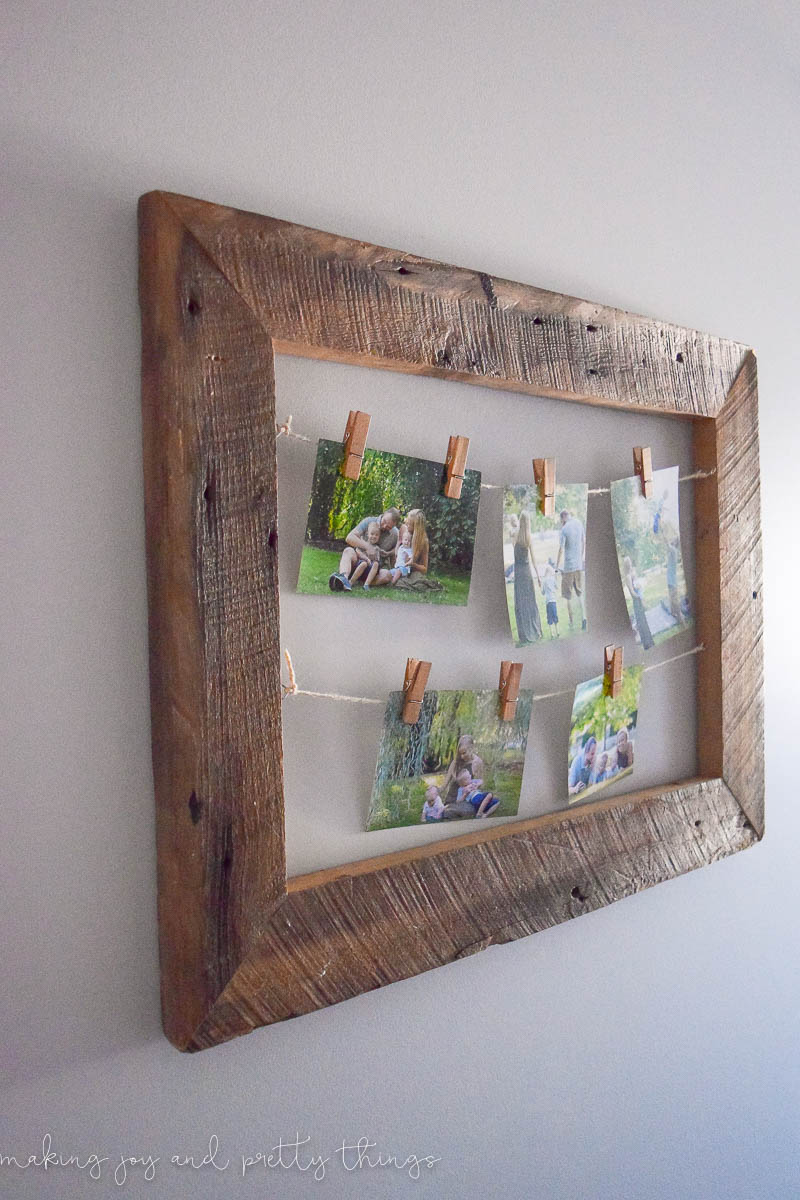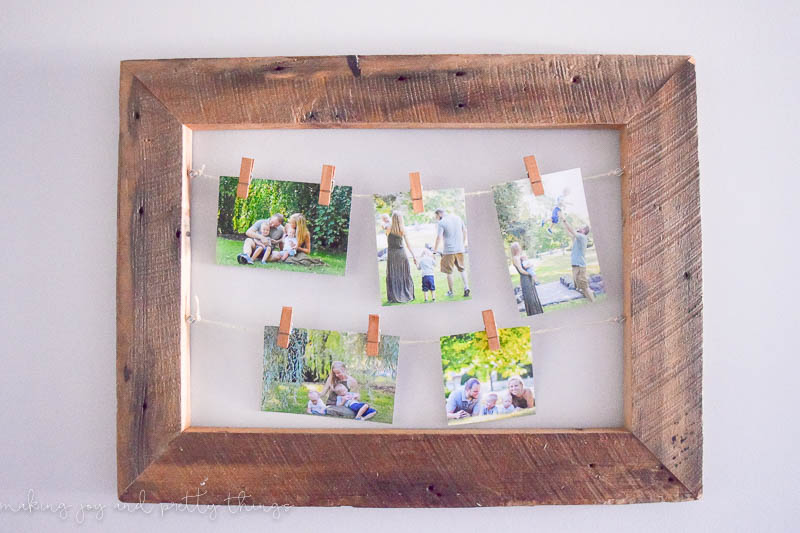 Aren't the details in the wood amazing!!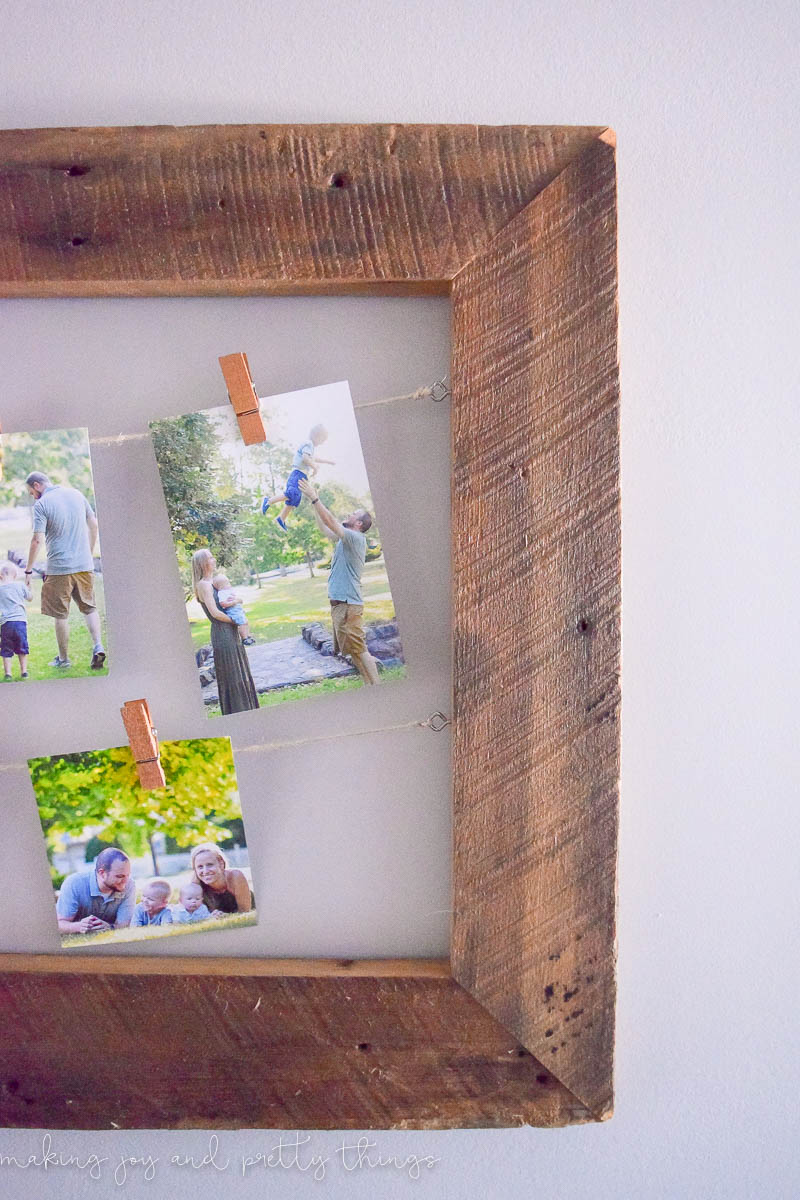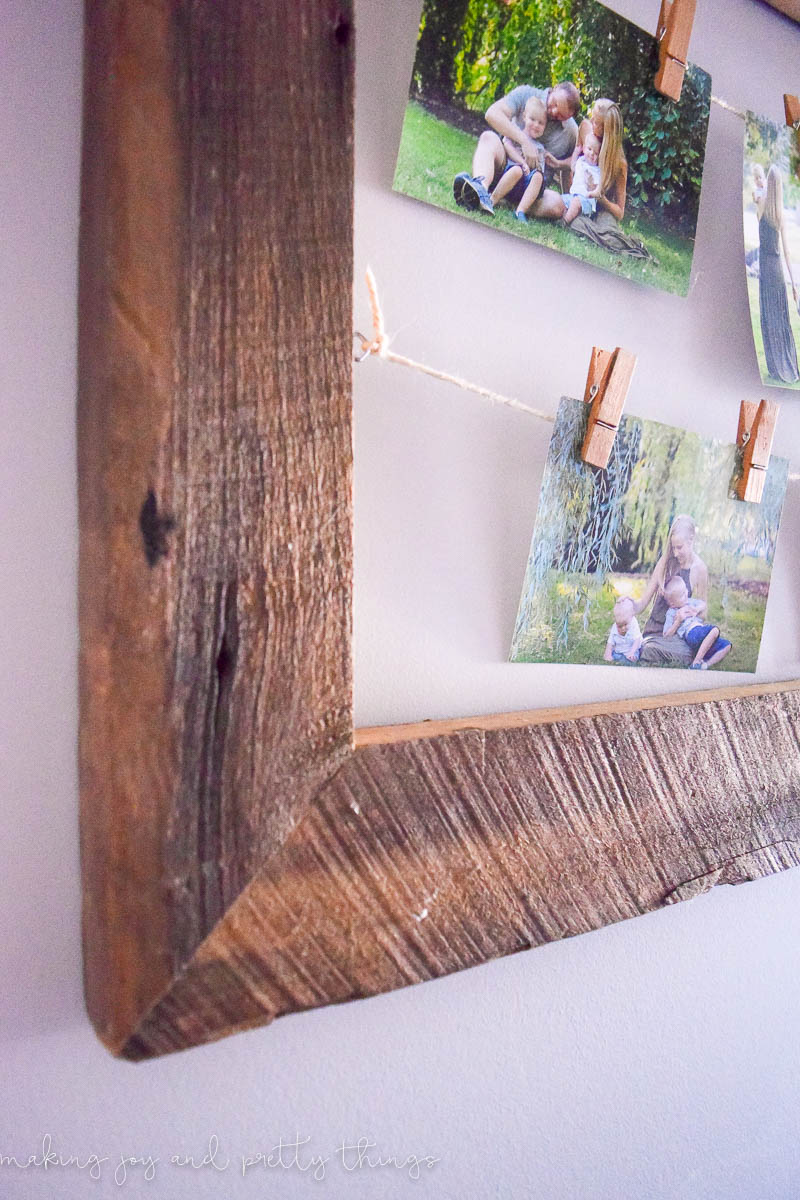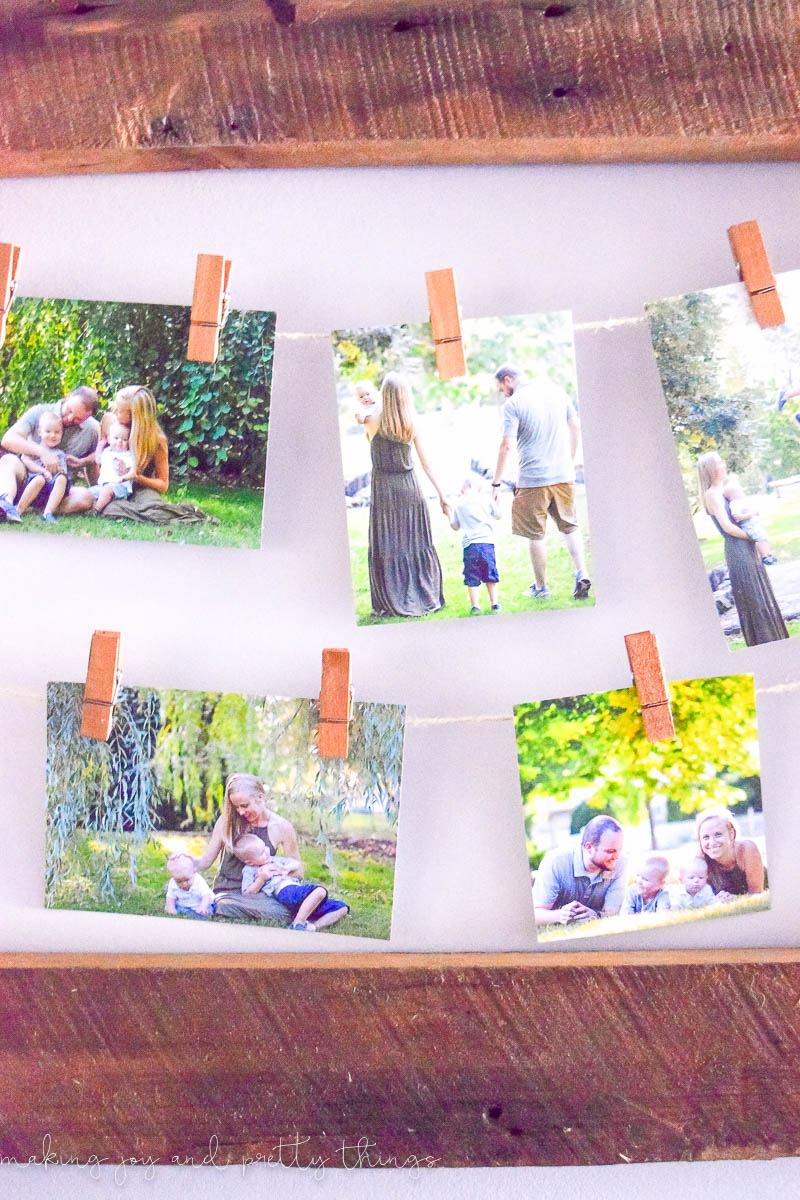 Wishing you a joyful day!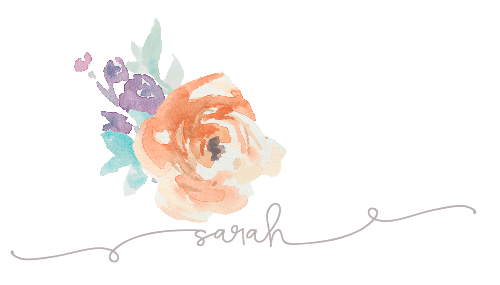 *This post contains affiliate links. See my full disclosure policy for more details*