Hello, dear friends! I'm so excited to be starting my first "series" entitled Simple Farmhouse Decor. I believe farmhouse decor is inherently simple, and that is what makes it beautiful. This series will be all about bringing that gorgeous farmhouse style into your home, through simple DIYs. You guys, I'm soooooo excited.
I packed the kiddos up and drove them to IKEA, my third favorite store behind Michaels and Target, of course 🙂 They have SO much great farmhouse decor at IKEA, at a ridiculous low price.
I picked up these simple white frames for $0.99!! I actually kind of like them as is, but, I thought I could jazz it up a bit and making it look more "farmhouse-y".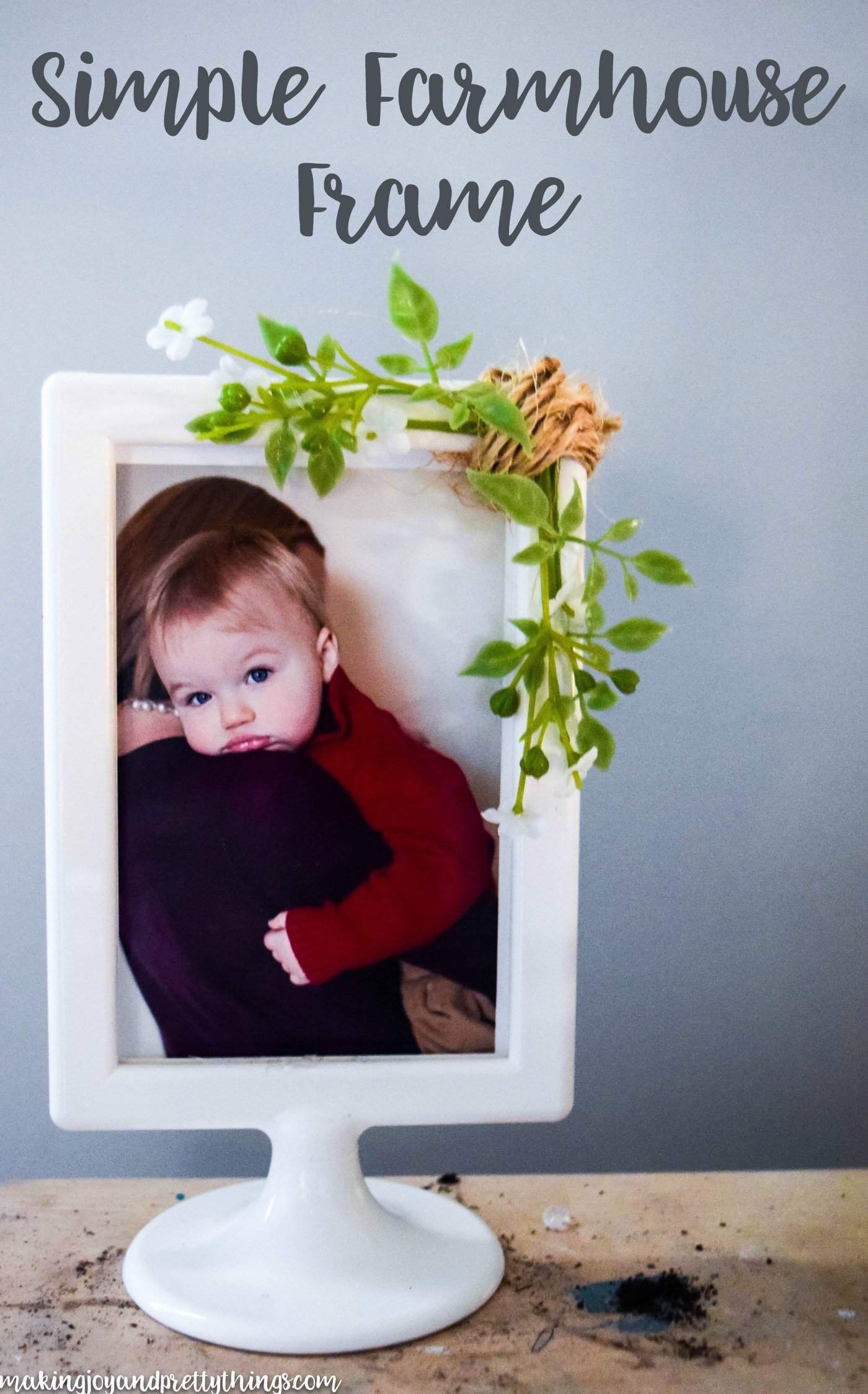 I'm making a guest post (omgomgomgomg) on Making it in the Mountains this week!! Eeekk!! I had some leftover greenery from that project which I thought would look perfect on this frame.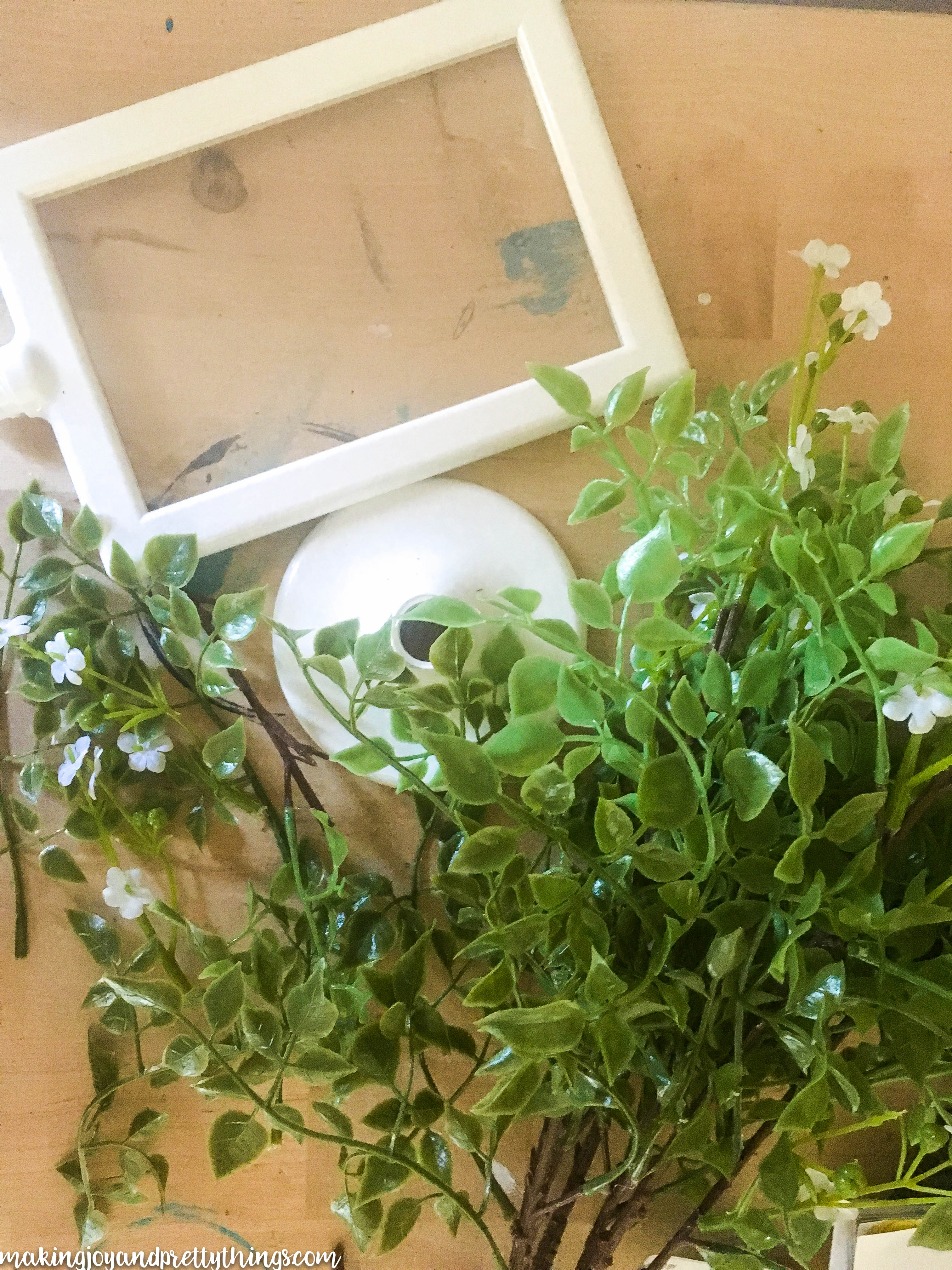 Isn't it beautiful?? I'm obsessed. The simple greens and small white flowers. LOVE.
I picked off two *only green* stems and two *white flowery* stems.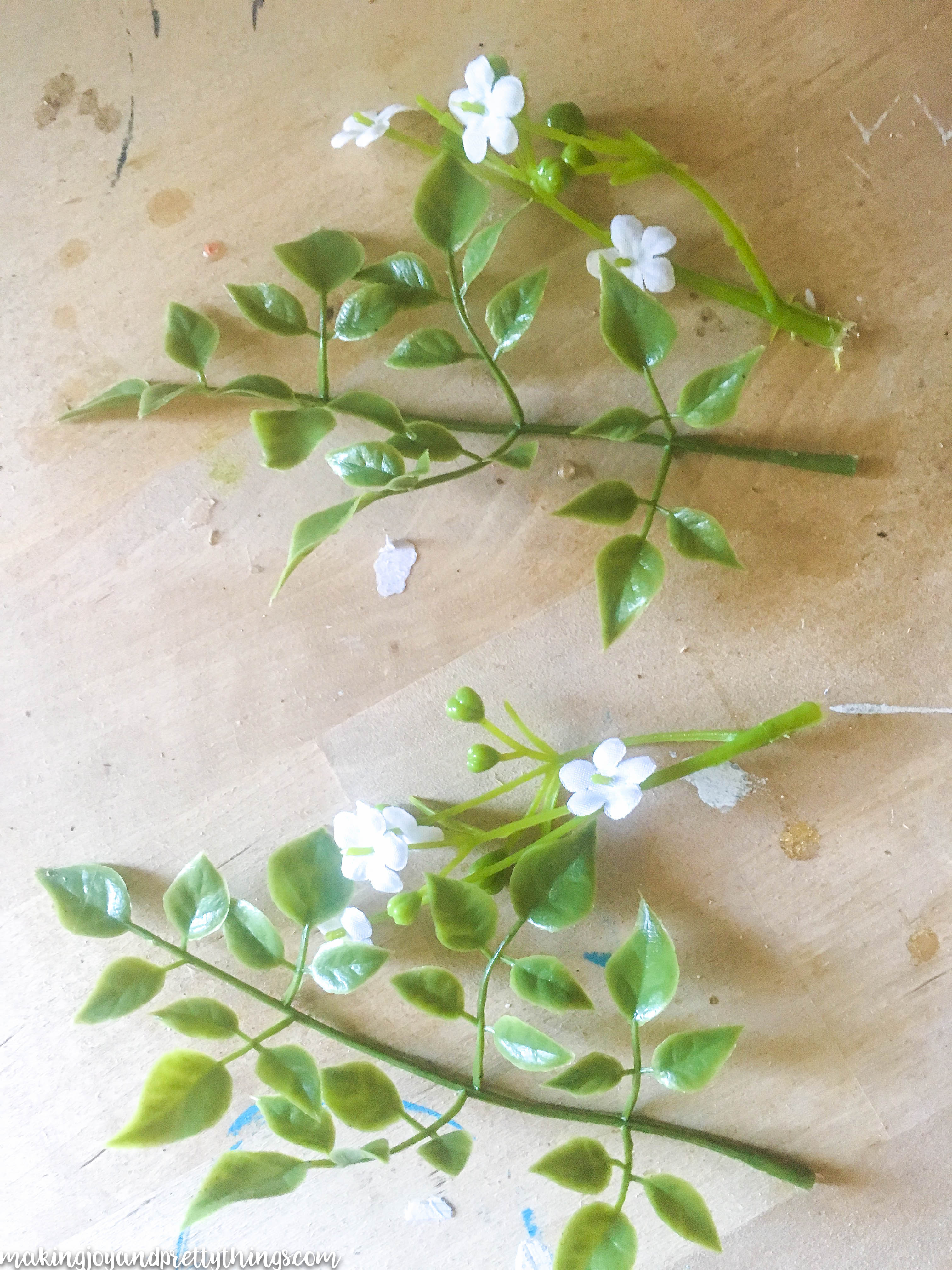 I grabbed my glue gun and got to work. Working in the upper right hand corner of the frame, I placed two small globs of glue about an inch apart going across the top portion of the frame and down the right side of the frame.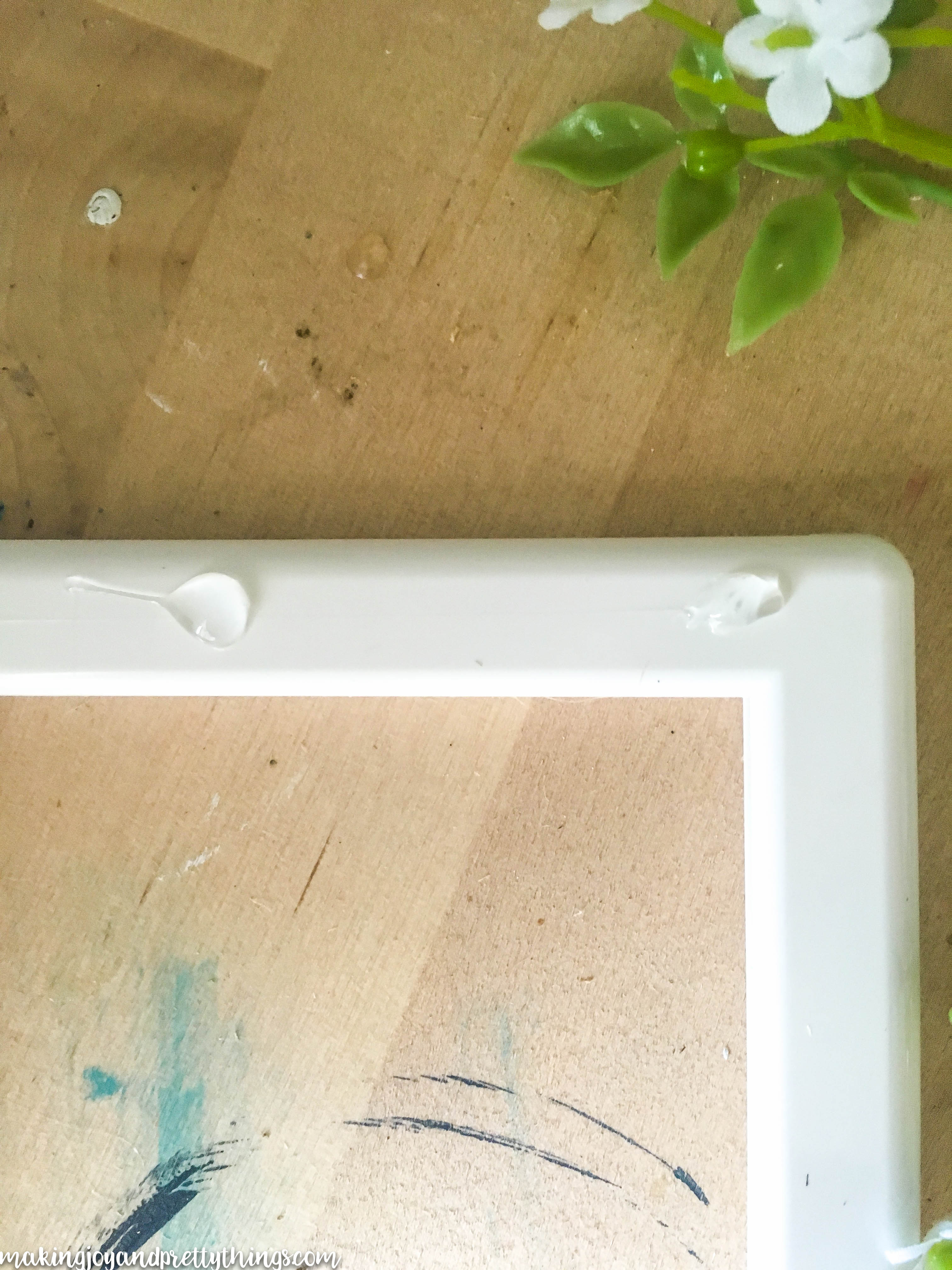 I placed the greenery only pieces down first. Be careful not to burn your fingers!!! (speaking from experience, of course 🙂 )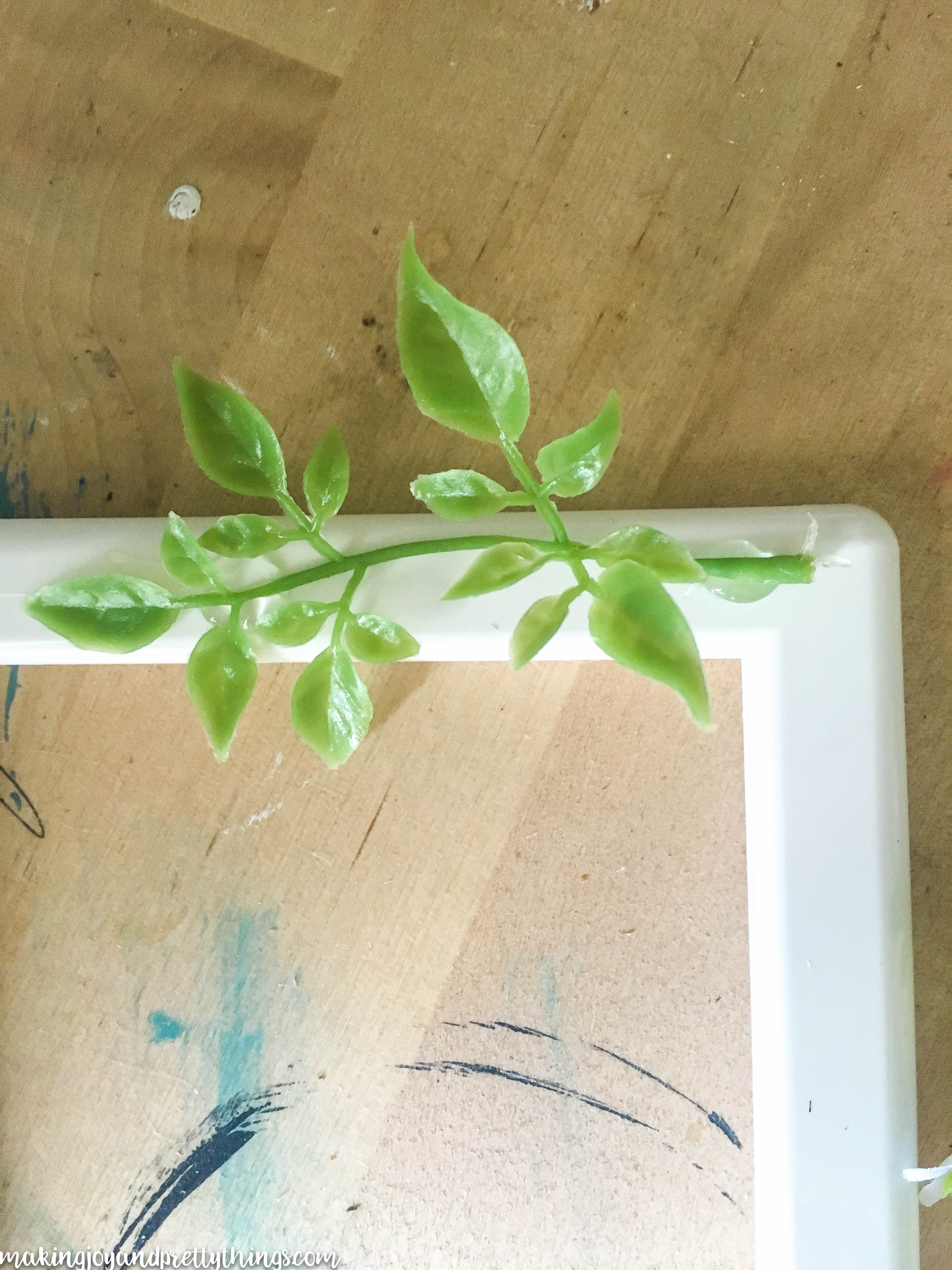 I actually did this step quick enough that I didn't need to apply anymore glue. I simply placed the white flowery pieces over the greenery only pieces (sorry for these weird names) and there was enough glue to hold them as well.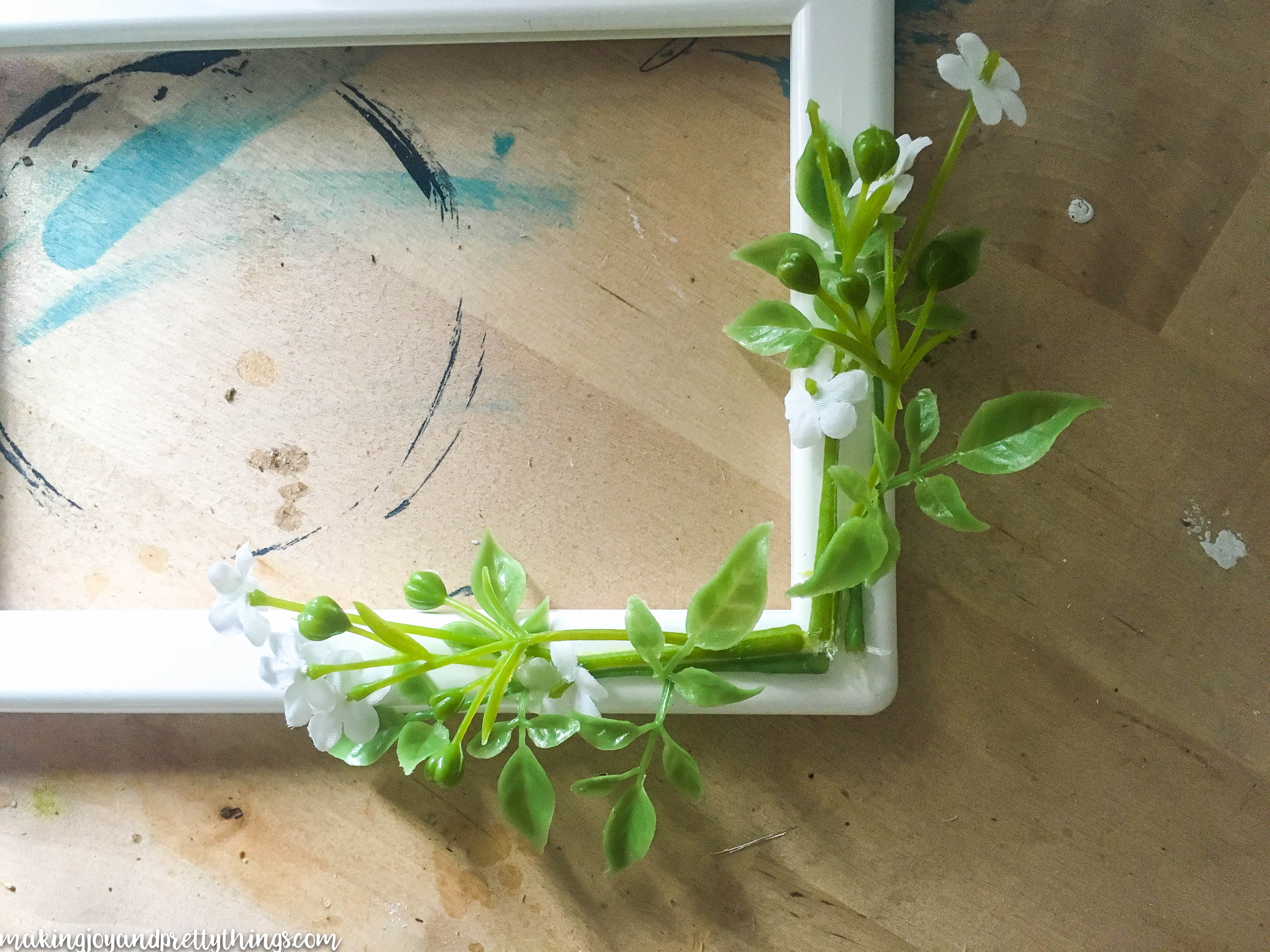 I loved how the flowers looked, but, not necessarily the bare stems in the corner. I decided to wrap the end in some leftover twine I had from a previous project.
I wrapped the twine around the corner and tied a simple knot.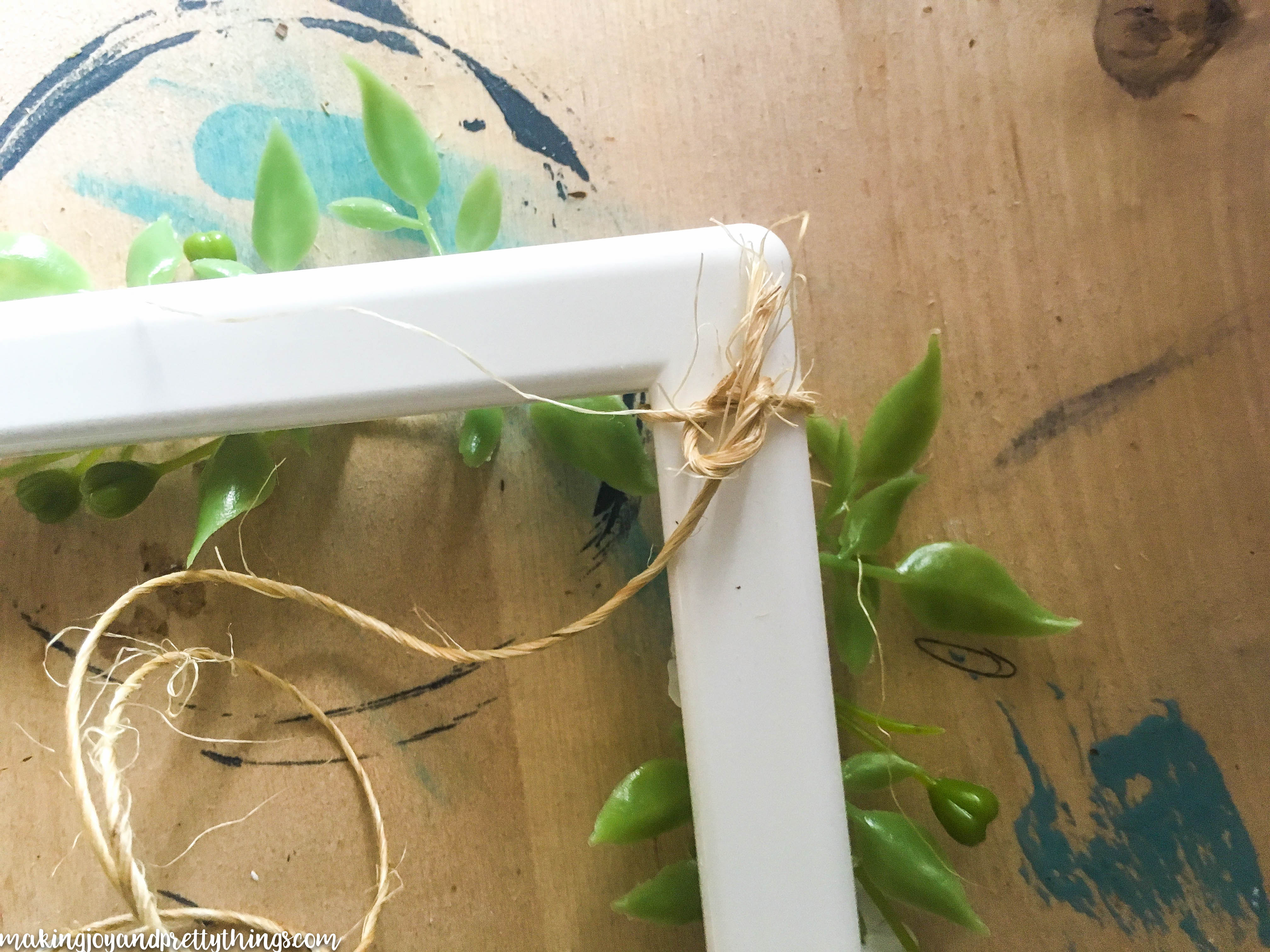 I wrapped it around the corner about 10-15 times until I thought it covered the white part of the frame and stems enough.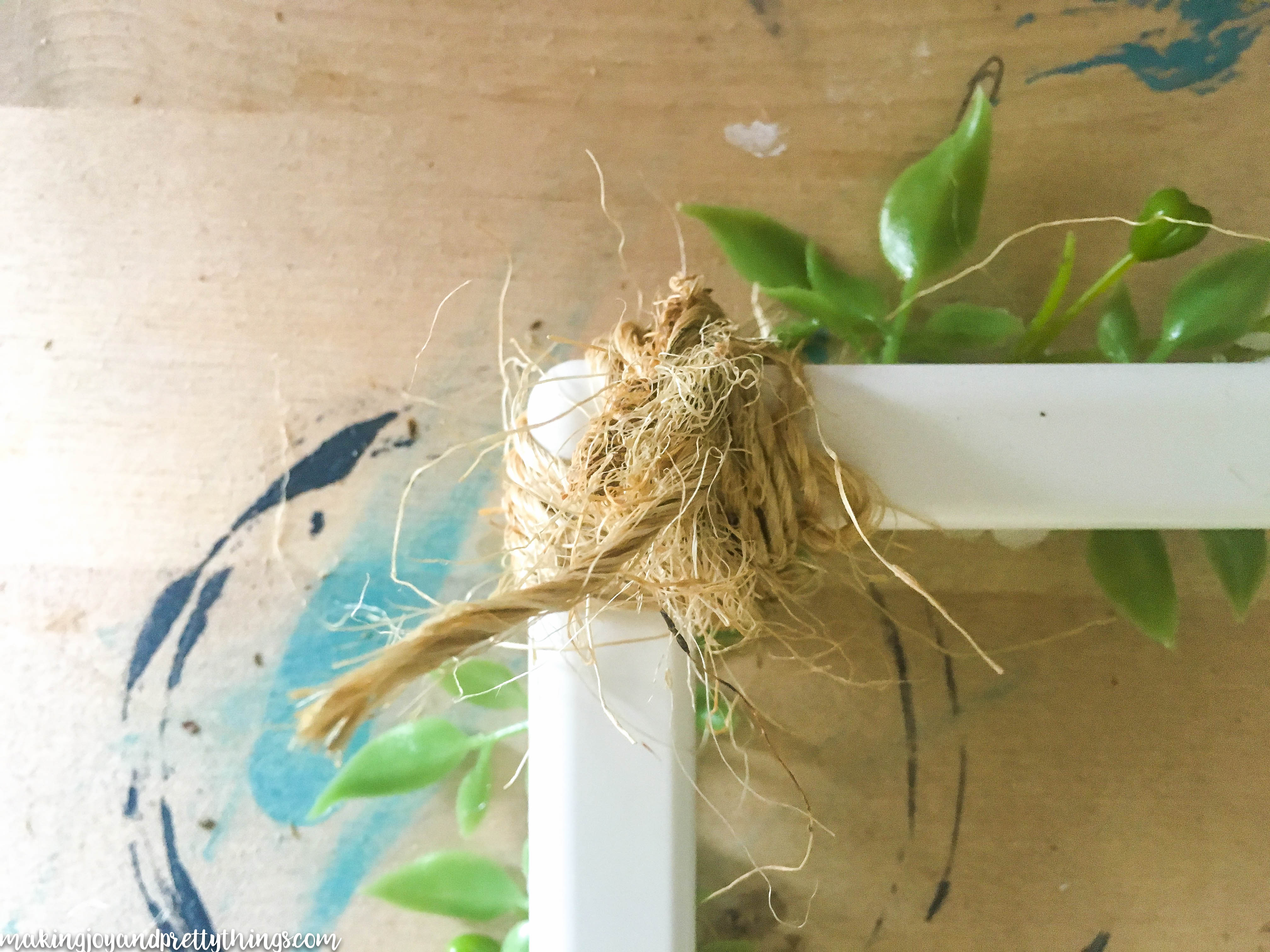 And, that's it, my friends! I love how it turned out! So simple, yet it gives the perfect farmhouse feel in barely any time at all. Plus, it's super budget friendly!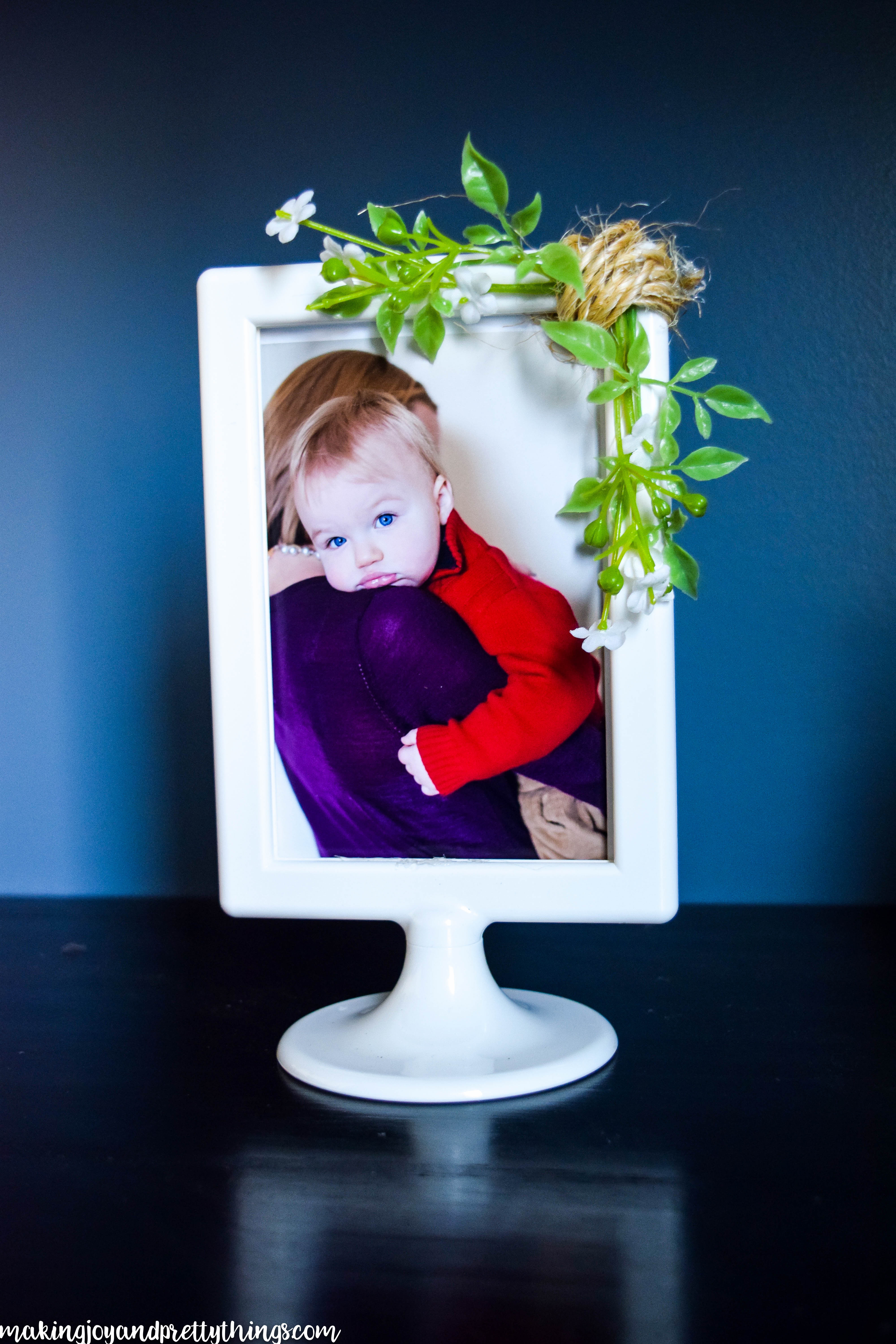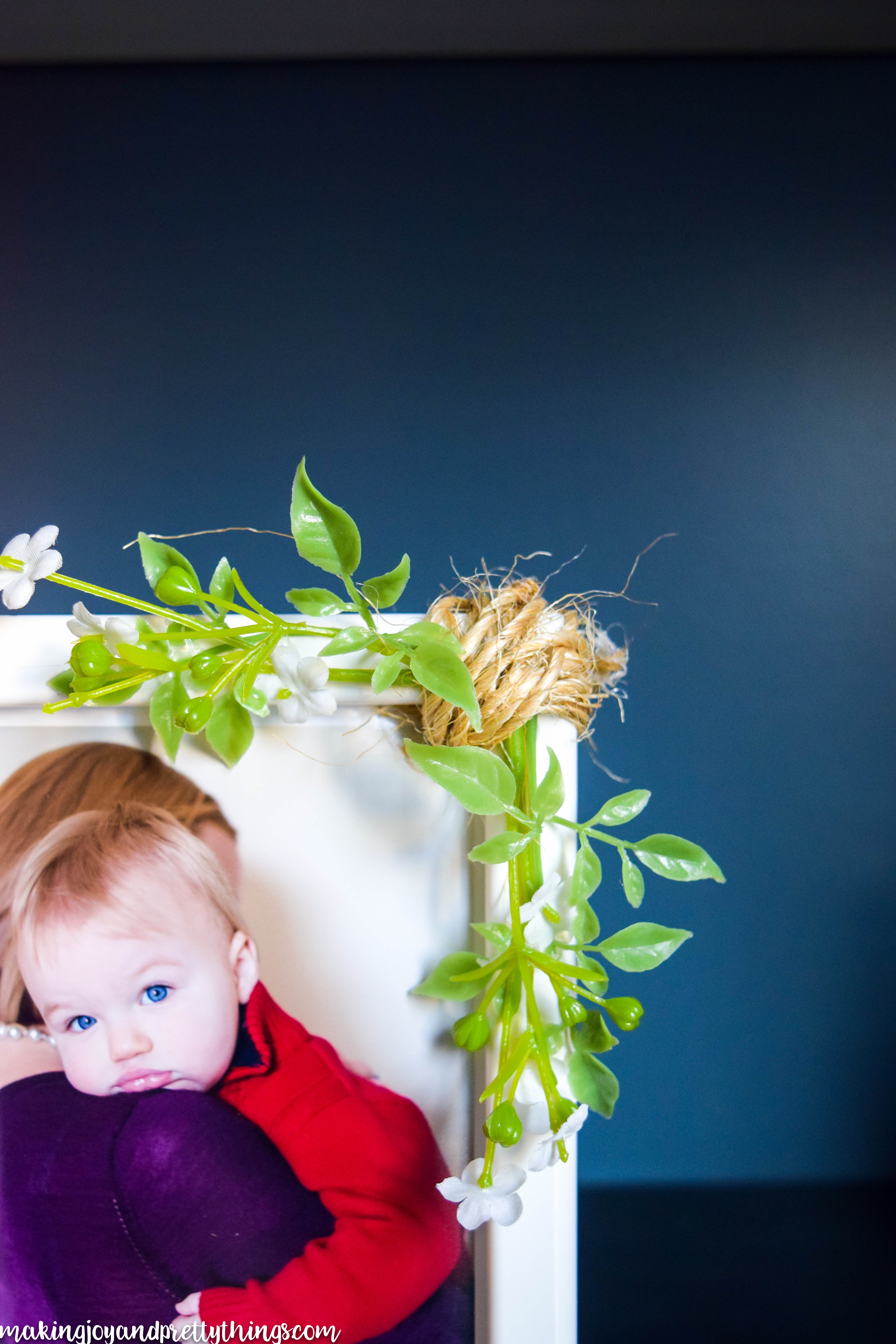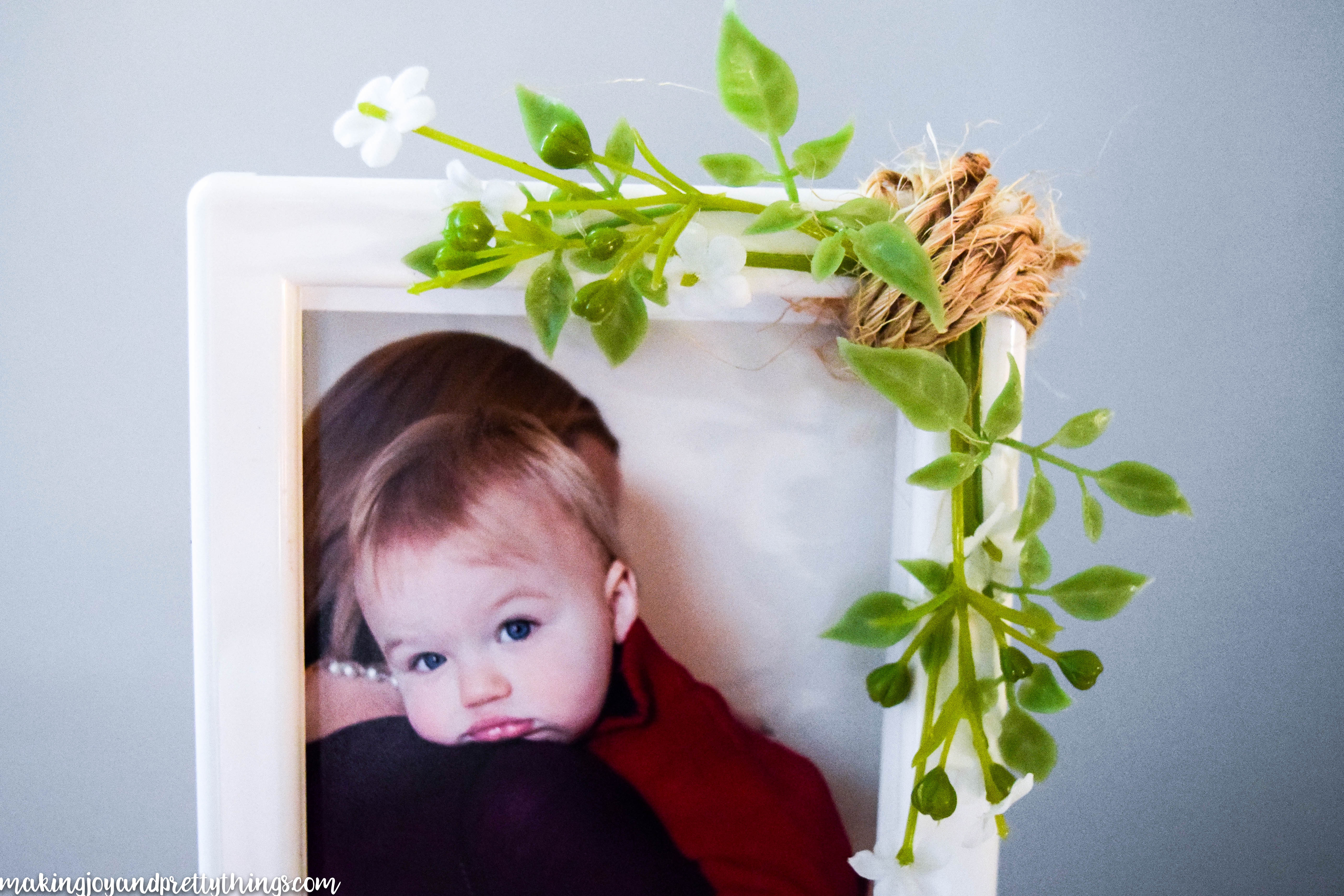 I'm so excited to continue with my "simple farmhouse decor" series. I'm going to try to post every Sunday.
I hope you guys enjoy the series! Have a wonderful week!