How to Clean and Refinish Barnwood in 3 Easy Steps
I am SO thrilled to share part 1 of my dining room farmhouse shelves with everyone today.  And by part 1, I mean how to clean and refinish barnwood in 3 easy steps (reclaimed wood, any old wood really) !!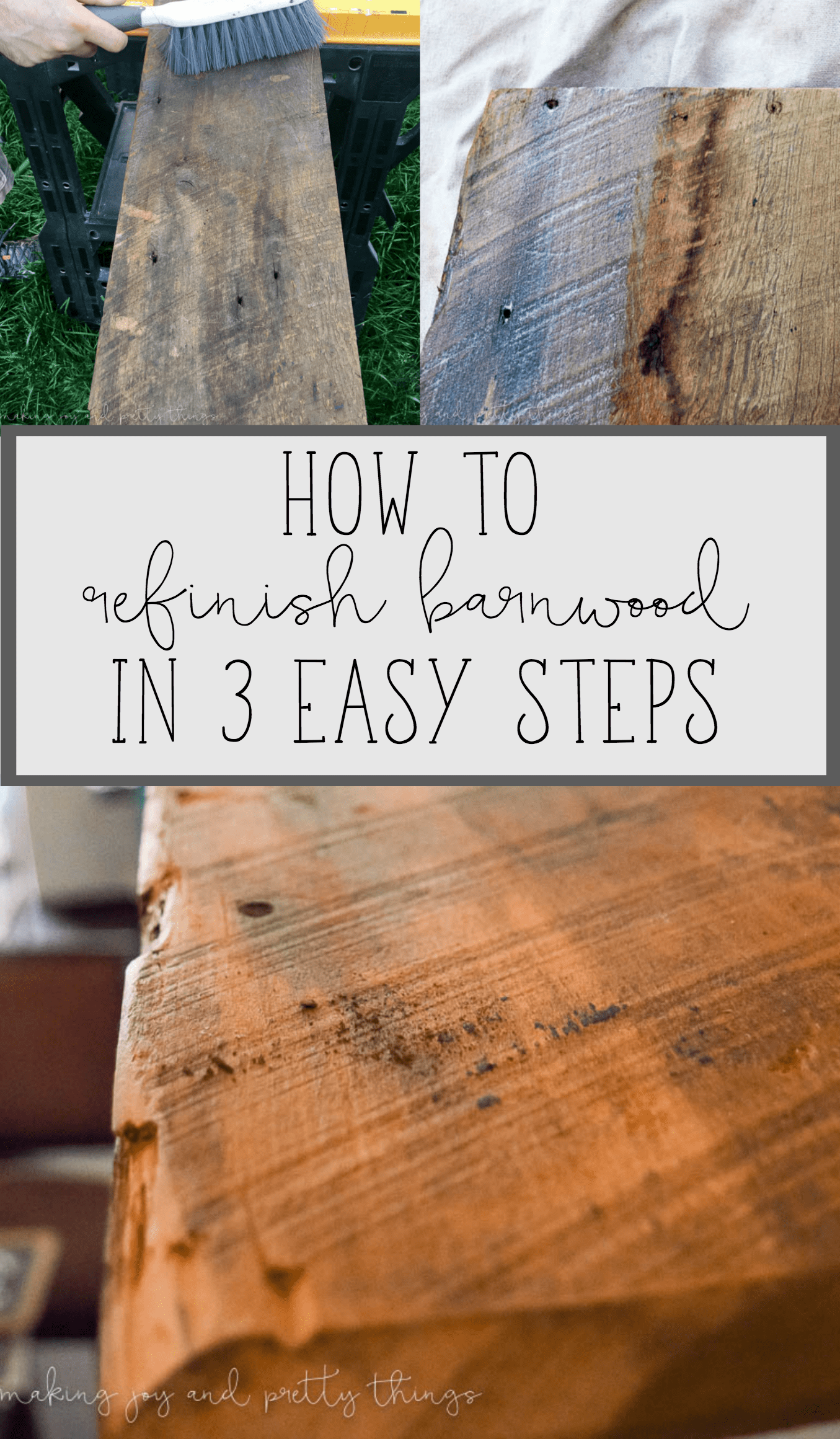 One rainy, gloom and doom day in Pittsburgh (which is basically most days), I dragged took my family to an old warehouse that was right under our noses, which I had found on craigslist.
This place was the mecca of reclaimed wood.
I had scoured the internet for weeks looking for someplace that sold reclaimed wood.  Apparently, all I had to do was look locally!  It was meant to be 😉 (cue husband rolling his eyes)
They had tons and tons of old barnwood of all types.
I was drooling all over this place.  I mean there was SO MUCH reclaimed wood everywhere.  I wanted it all.  Thankfully the kids were there so I couldn't admire, and then subsequently buy, every piece of wood there.
We walked away with two giant pieces of wood about 13 feet long each.  We paid $80 total, BUT, I'm getting two farmhouse shelves and 2 giant frames out of the wood.  So, that's $20 for each project, which makes it more budget-friendly.  Or at least that's what I'm telling myself.
Here are a few pictures of the uncleaned, unfinished wood: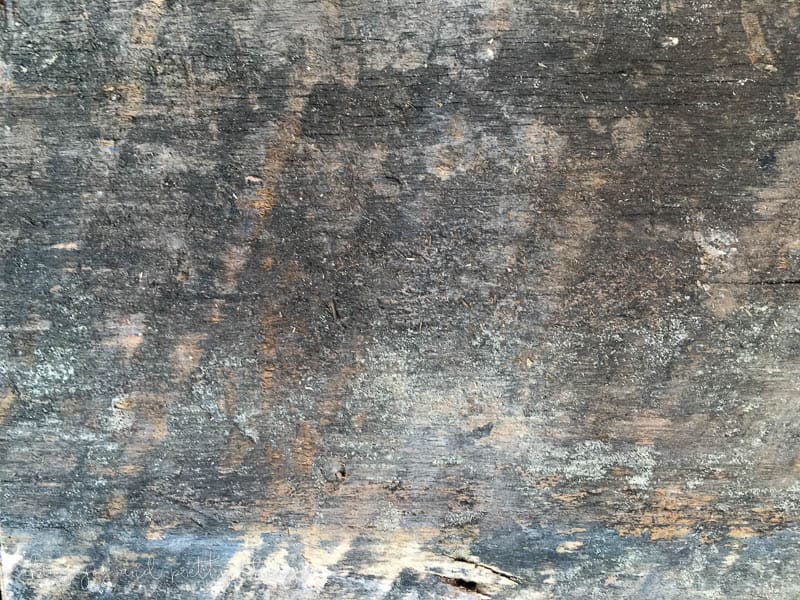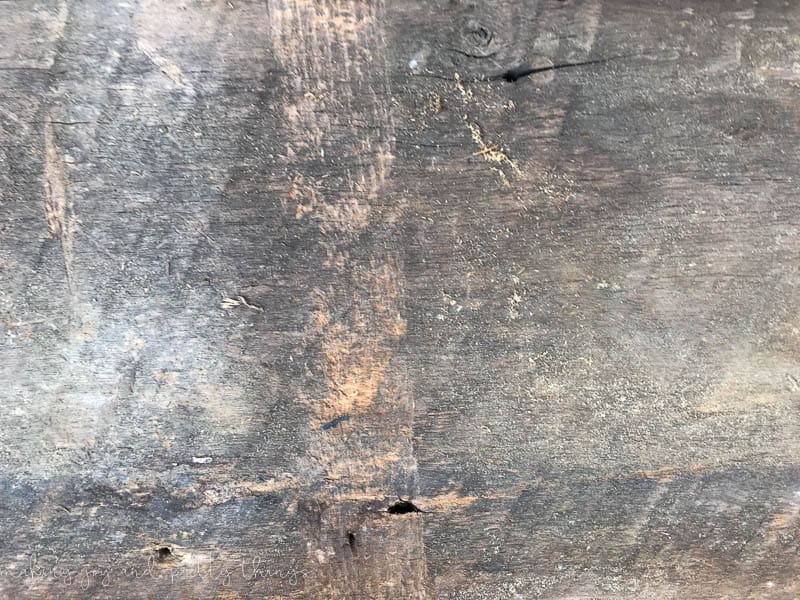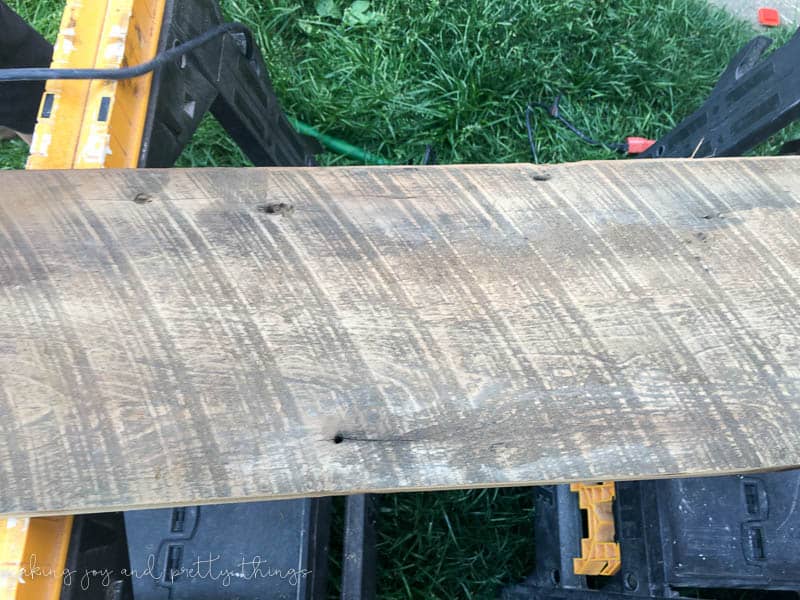 It's ok, I won't judge you if you have all the heart eyes right now.
Now, these boards were DIRTY.  I kind of liked the dirt, though, in a weird way.  It makes you wonder where did it all come from?  These boards would have such a story to tell, you know, if they weren't made of wood 😉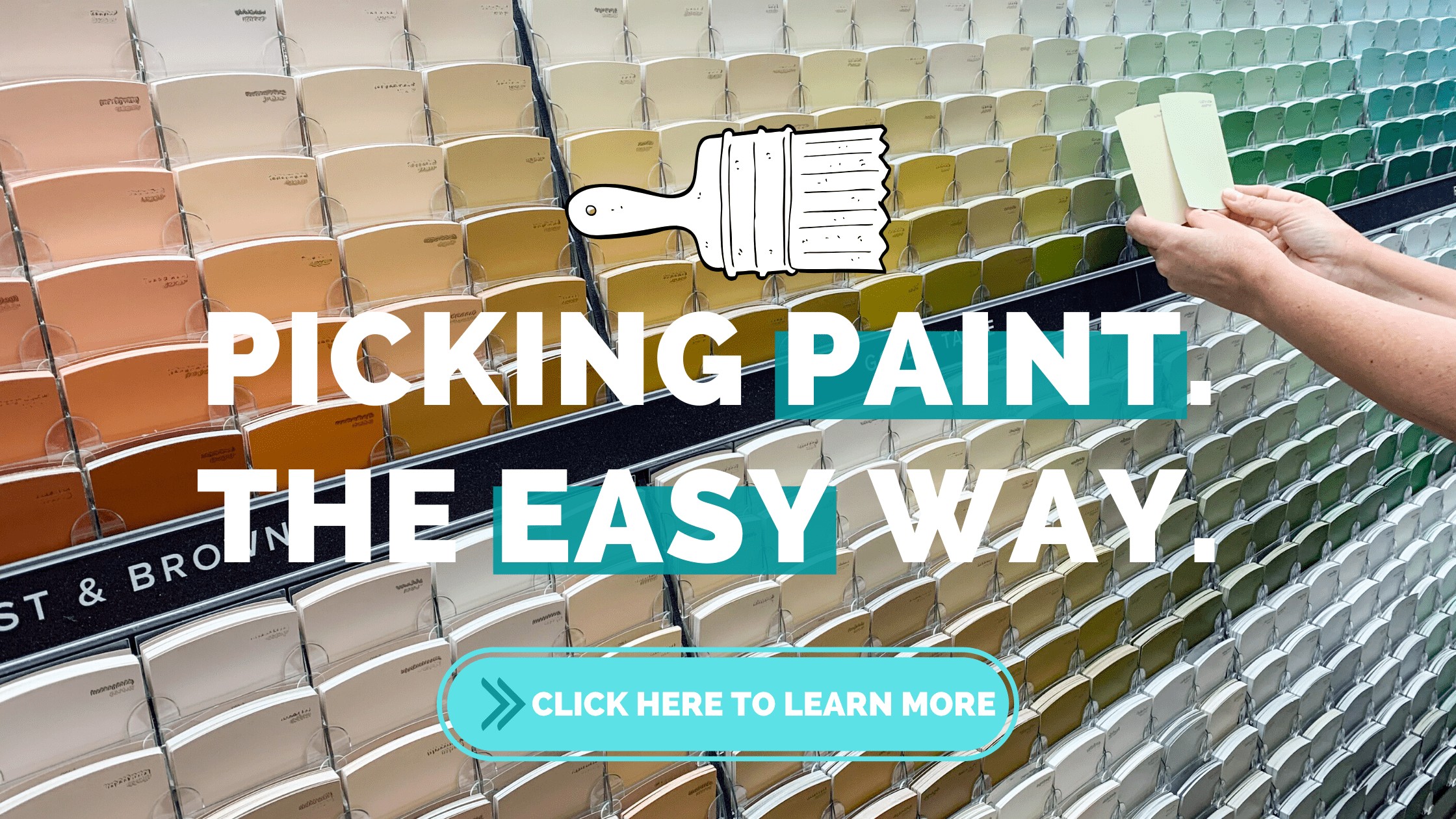 Step 1: Cut and Sand
First, cut your wood down to the length/width you need.  We cut both boards down to an equal width that fit our dining room shelf idea.  We had the perfect amount left over to make two frames, too (DIYs for those coming soon!)
Next, sand that edges of the wood.  You don't want any splinters hanging out ready to jab you!  I used a power sander around all edges of the wood.  I then used a large brush to brush away any excess dirt in preparation to clean them.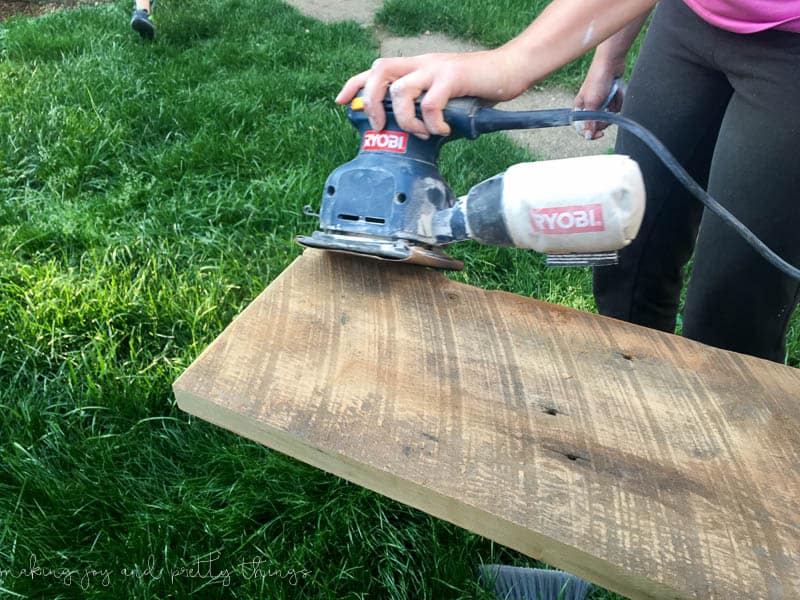 Step 2:  Clean
Now, you guys, I tried a few different ways to clean the boards.  But, the fastest and most effective way is to use a power washer.
I know it's not something everyone just has lying around (unless you're married to my husband and have my FIL, since, between the two of them, we could open our own Home Depot).
The wood isn't going to be smooth.  There will probably be nail holes, cracks in the wood, and maybe even chunks missing out of it.  It's just too hard to scrub clean every nook.
It took me maybe 10 minutes to power wash each board.
If you're thinking "I don't have a power washer and I'm not buying one" I totally understand.  But, good news!  I checked a few hardware stores and you can rent pressure washers!!  So, this is an added expense but well worth it, in my opinion.
I was even more in love with them once they were sparkly clean.  I was so worried that washing away the dirt would wash away the character, but it really helped the true beauty of the wood shine through.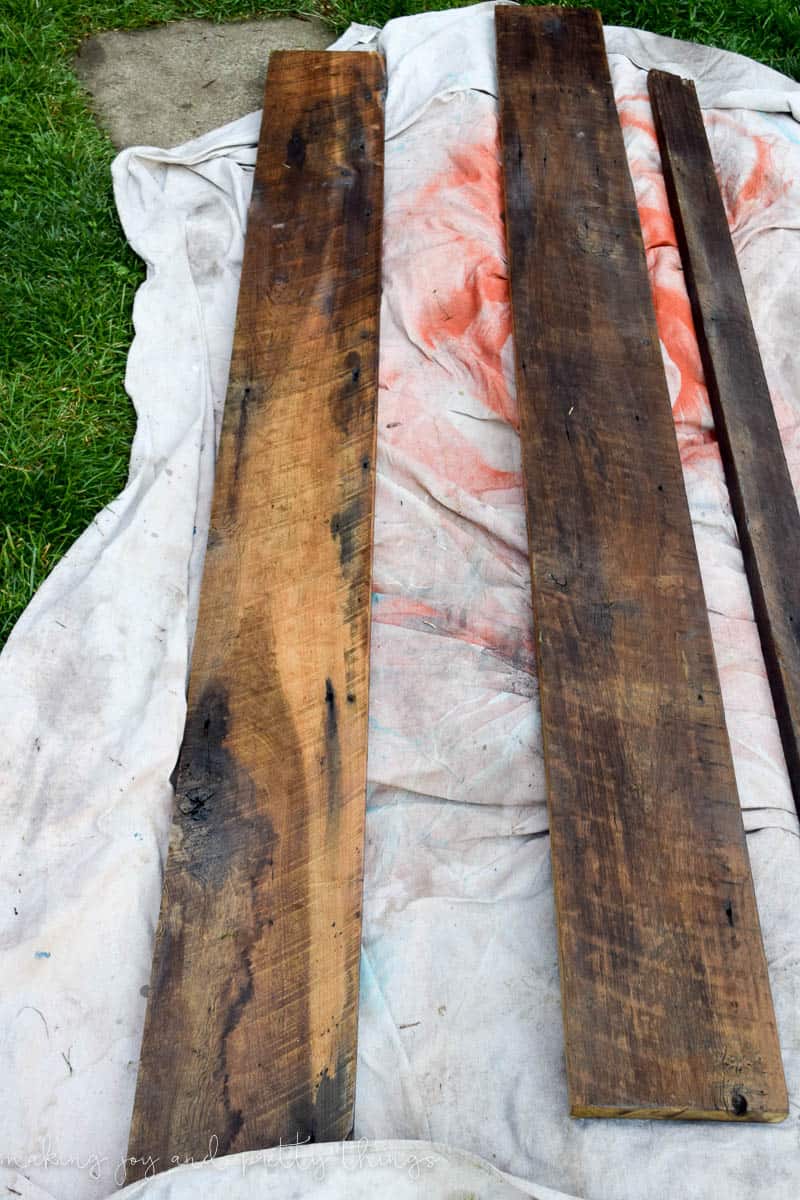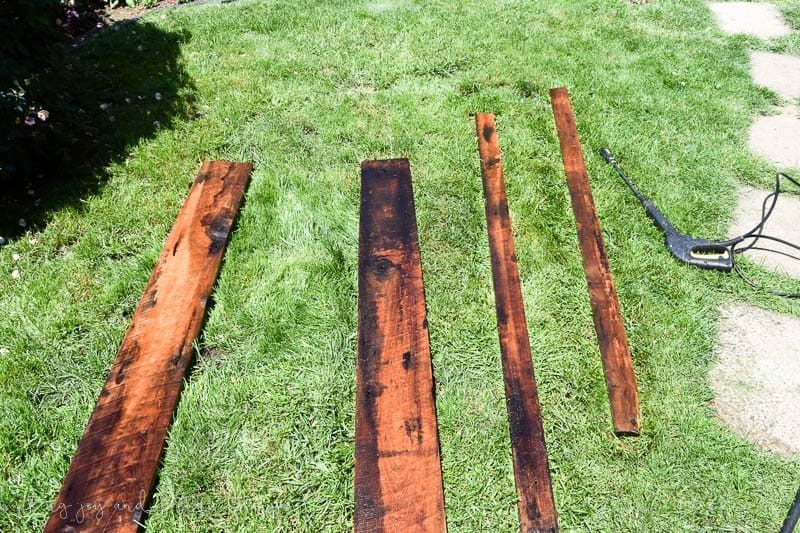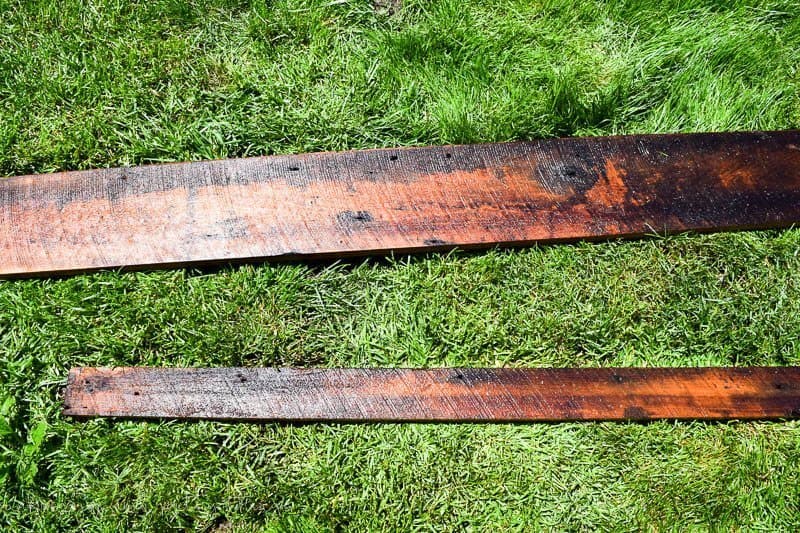 Step 3: Seal
The last step to clean and refinish your reclaimed wood is to properly seal the wood.
I used Minwax Polycrylic Water Based Protective Finish in Clear Satin.  You guys, this stuff is AMAZING.
Once the wood was dry from its cleaning, I used a regular paint brush and sparingly applied the Minwax finish.  Make sure not to use too much.
I only needed one coat of the finish to completely transform the wood into store-bought quality.  I'm telling you, I cannot believe how well it turned out.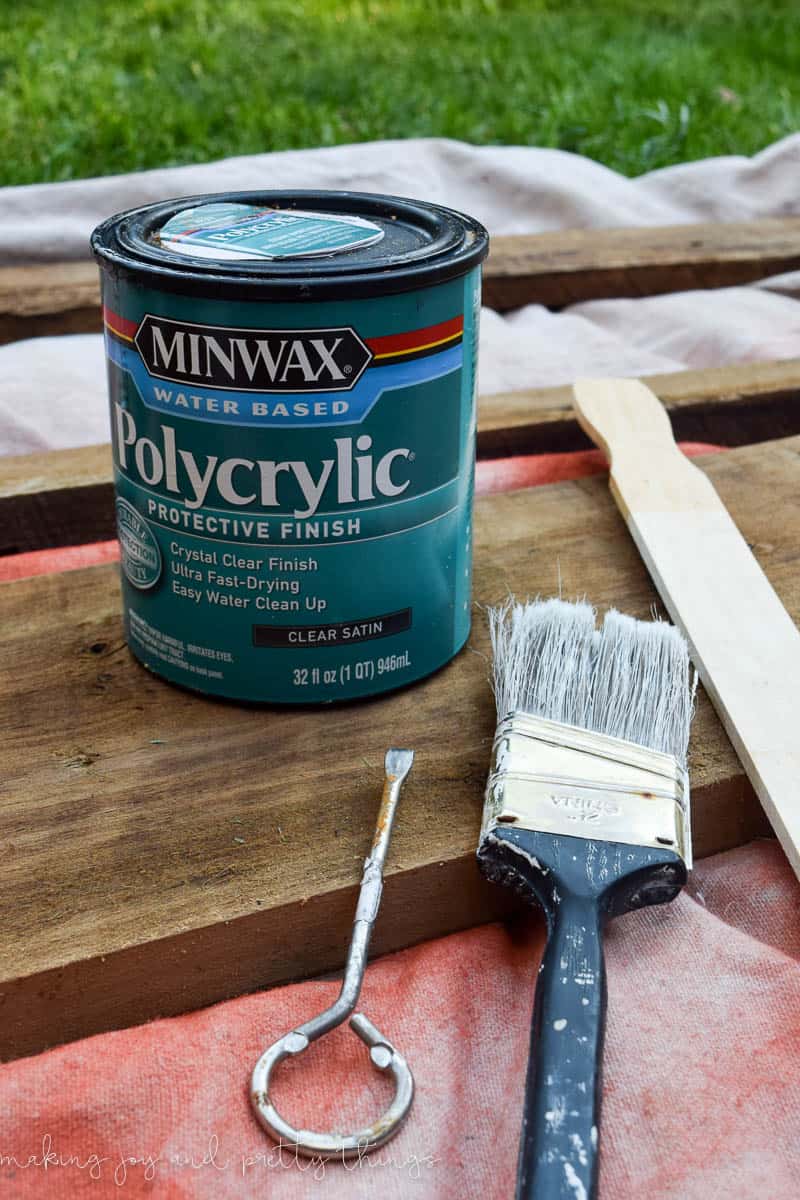 You can see below, the finish goes on white so you can see where you've applied it and then magically dries into the most beautiful finish ever.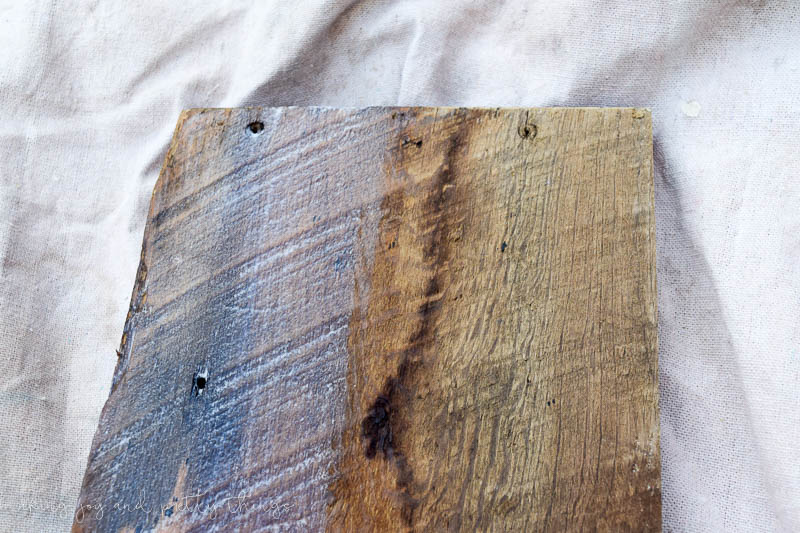 I don't want to show you too much of the finished product.  You'll see the result this weekend when I FINALLY reveal my farmhouse shelves that I've been swooning over.
Here's a little sneak peek :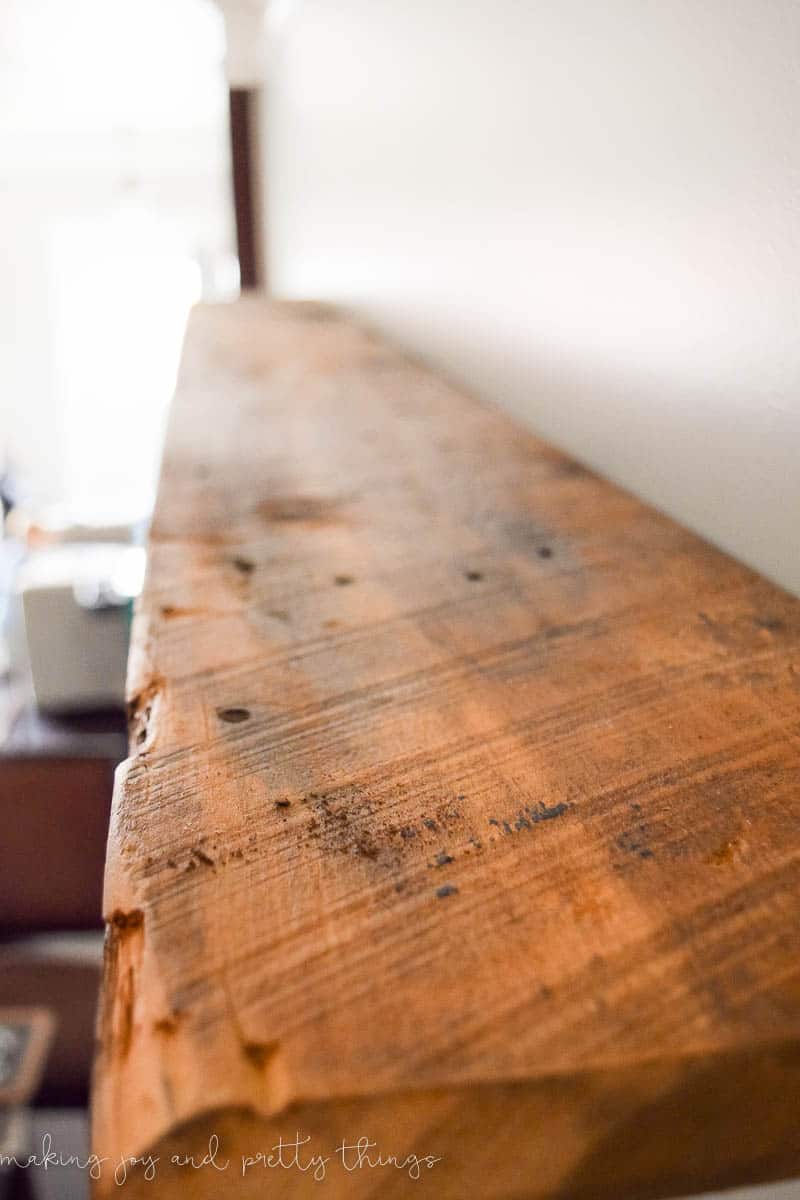 I was so pleasantly surprised at how pain free it was to completely transform the barnwood.  All 3 steps were completed in one afternoon!
I hope this tutorial is helpful!  Please let me know if you have any questions 🙂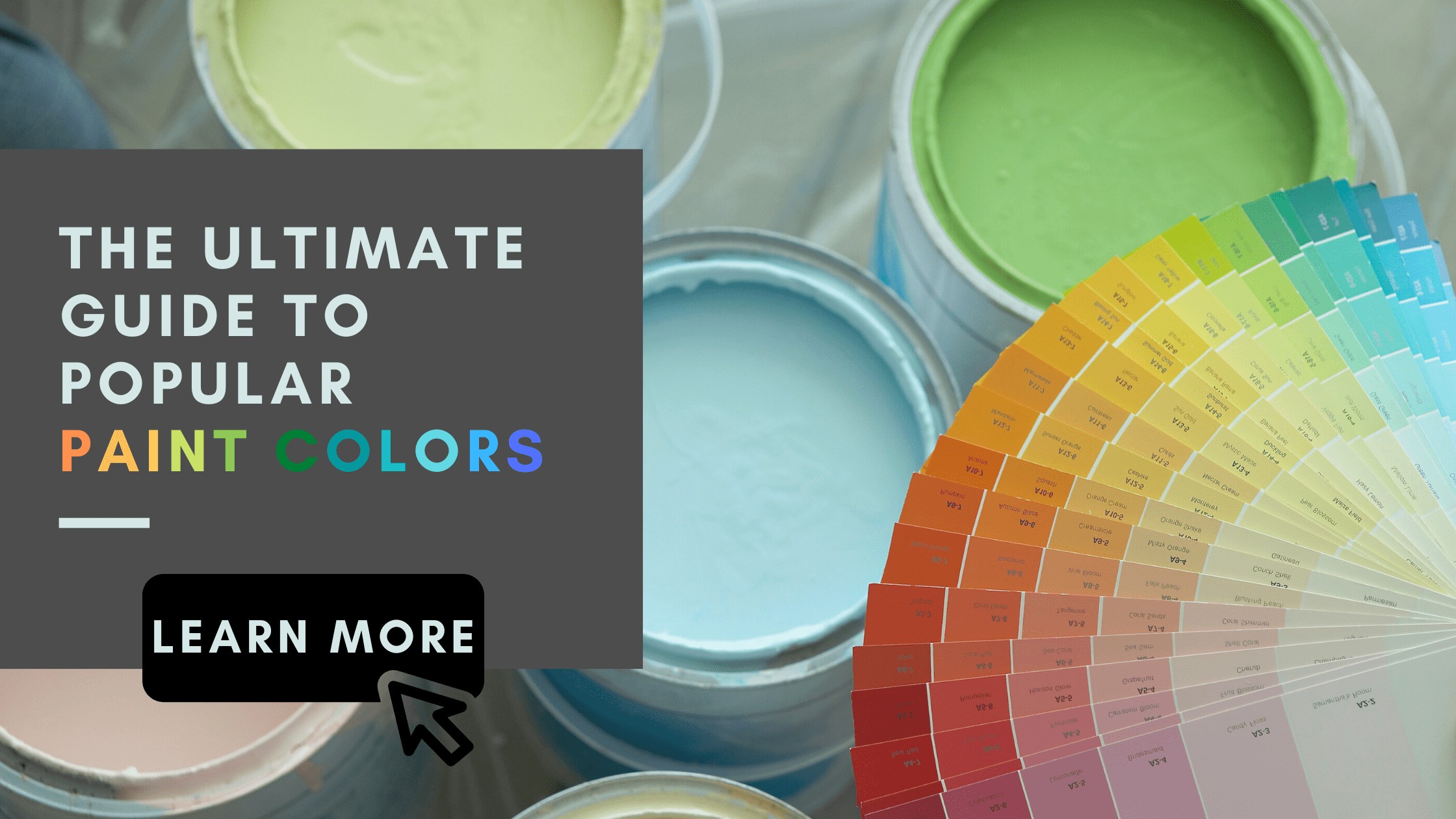 Check craigslist, ask a friend, get some reclaimed wood!  It's not a scary project at all and the end result … beautiful doesn't begin to describe it.
I cannot wait to show everyone the farmhouse shelves!
Wishing you a joyful day!