I love making wreaths for different seasons, especially winter and Christmas! See how I used a simple, gold macrame ring to make a DIY winter wreath in gold and white!
I can't believe the Christmas season is here! Time definitely goes a lot faster as an adult, but I am ready to show you this DIY winter wreath!
We haven't decorated for Christmas just yet, but, that doesn't mean I can't start making a few Christmas crafts, right?!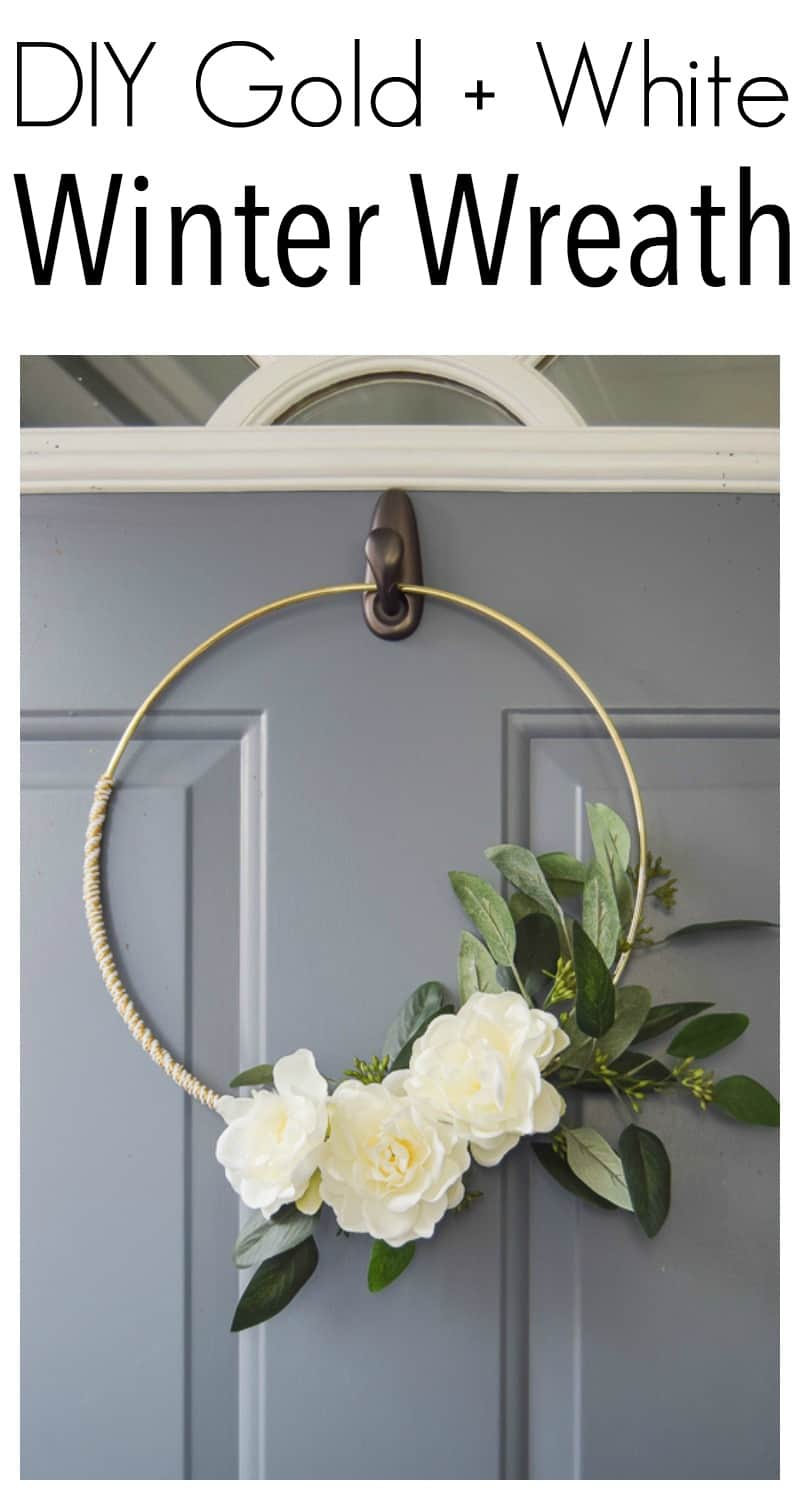 This post contains affiliate links. Please, click here to read my disclosure policy.
This weekend we are actually going to cut down our own tree for the first time! I seriously can't wait. It's either going to go amazing or we'll be heading straight to the nut house afterward. It's a toss-up 😉
After making the gold ring fall wreath and absolutely loving it, I decided to use a gold macrame ring as a base again for a fun winter wreath. And I say winter because I don't think it solely fits into the "Christmas" theme. This wreath is going to be up allllll winter.
This was the fall's wreath: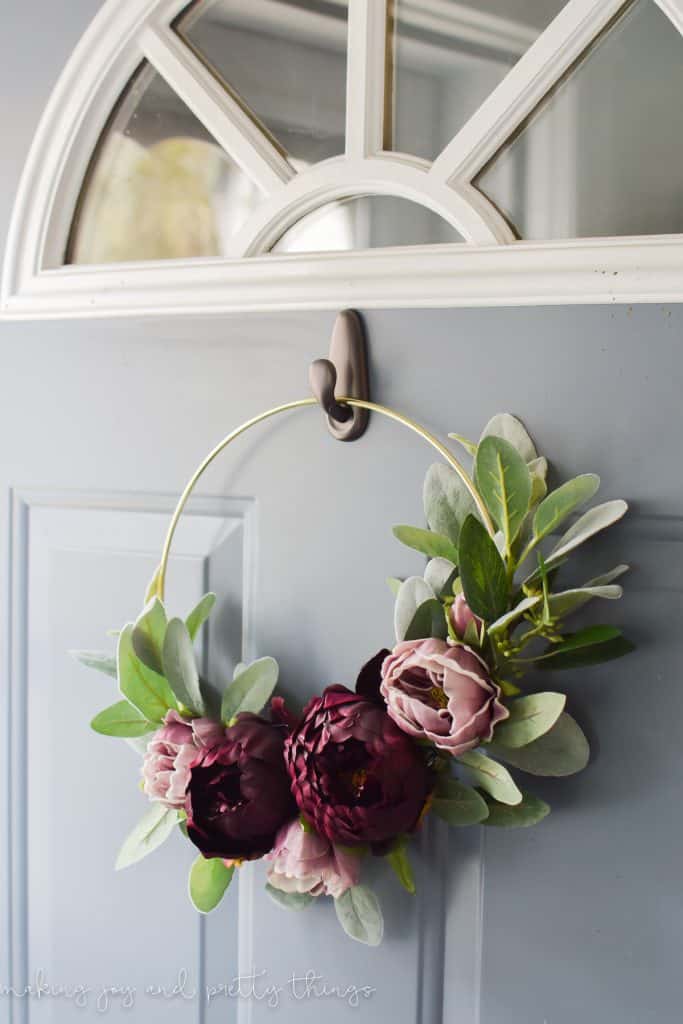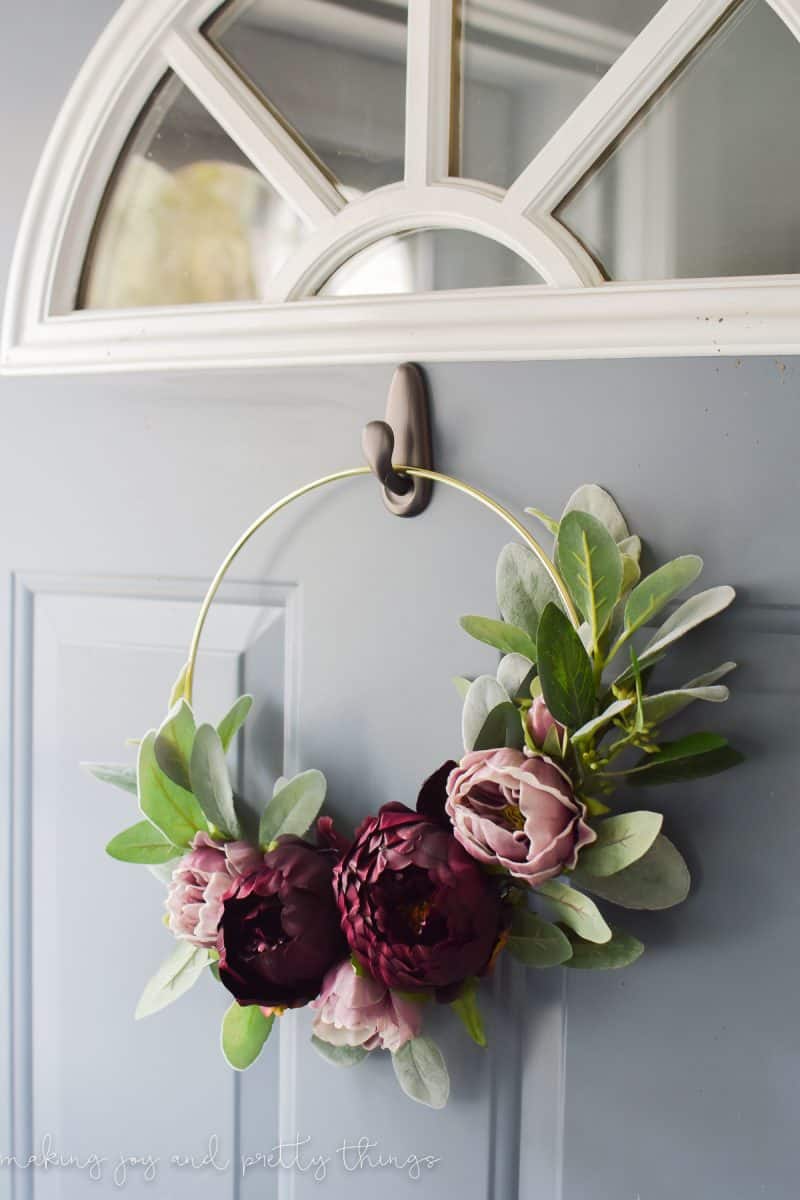 Since I wanted the wreath to be used all winter long, I didn't want it to look traditional. So, I didn't want to use red flowers and pine cones, and pine garlands. If that makes sense. Not that there's anything wrong with that. It just looks very "Christmasy".
This wreath was SO easy to make. My little Charlie helped me. He's my helper. It only took me about 10 minutes to make!
Supplies for DIY Winter Wreath: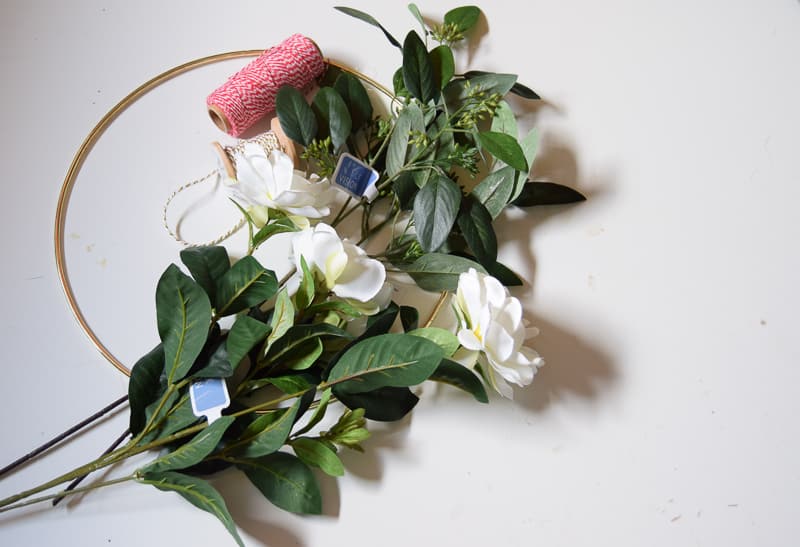 I was going to use red twine in the wreath, too. That's why it's pictured a few times. But, in the end, I liked the gold + white twine alone the best.
Step 1. Start Glueing the Twin to the Hoop
I started by applying some glue to an arbitrary point on the ring which was the "bottom". Then, I wrapped the twine around until it covered 1/4 of the ring.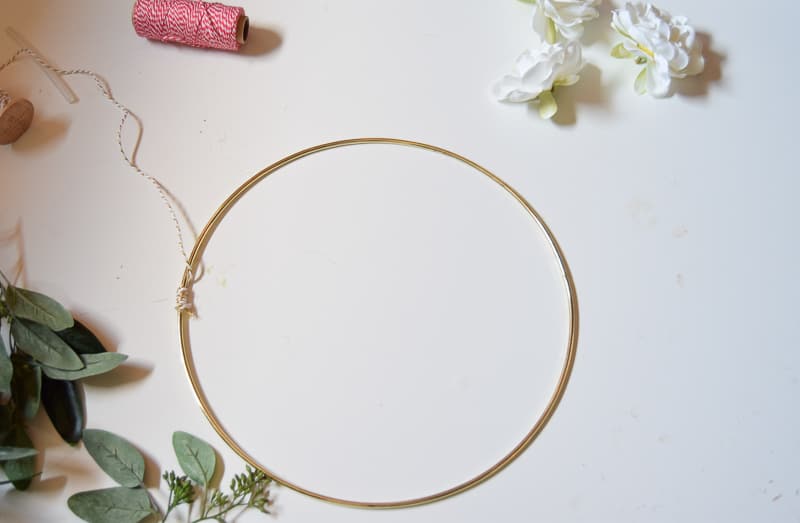 Use a tab of glue at the other end of the twine, too.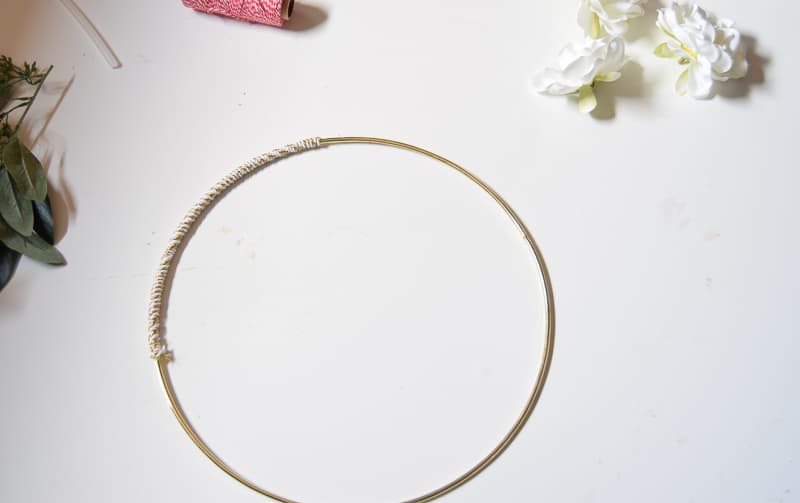 Step 2. Attach the Eucalyptus
Then, I cut the seeded eucalyptus branches off of the larger stem. My special helper and I arranged them to where I was satisfied. I would have used floral wire to attach the eucalyptus to the ring. But, I couldn't find mine so I used the glue gun instead. I'll probably add some floral wire to it once I find some just to make it more secure.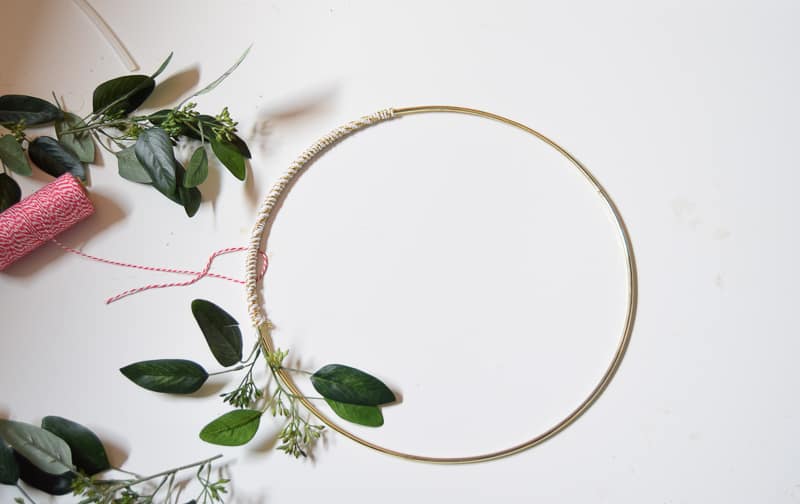 I used a total of 3 stems of eucalyptus. (Each branch contains 2 stems)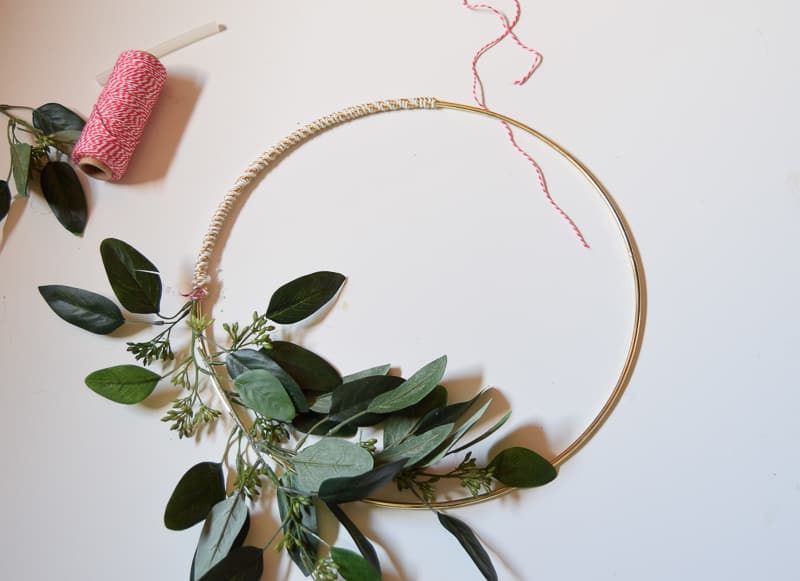 Step 3. Attach Flowers to DIY Winter Wreath
Last, I pulled off 3 gardenia flowers and glued them to the bottom of the wreath, overlapping the eucalyptus and not the twine.
Now, I know nothing about gardenia flowers. They may bloom in the summer, who knows. But, I wanted a crisp, simple, white flower for the wreath and they fit was I was going for. You can substitute any flower you'd like here!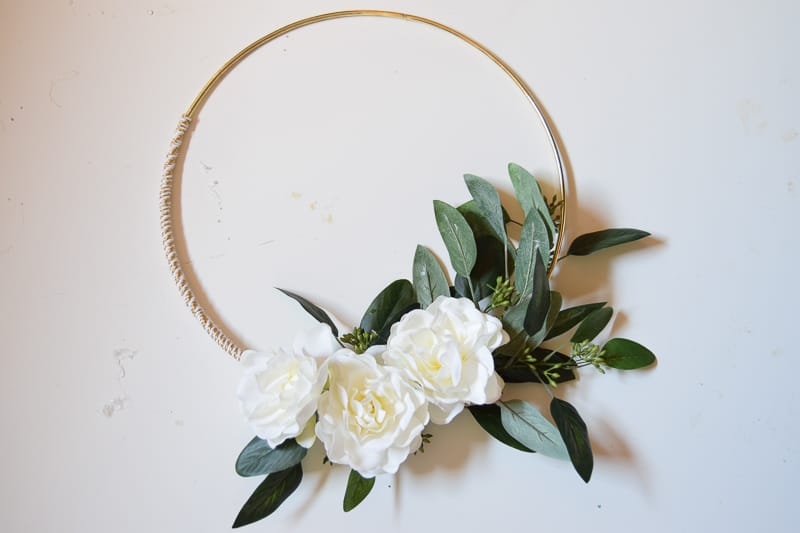 And, that's it! Pretty easy, right?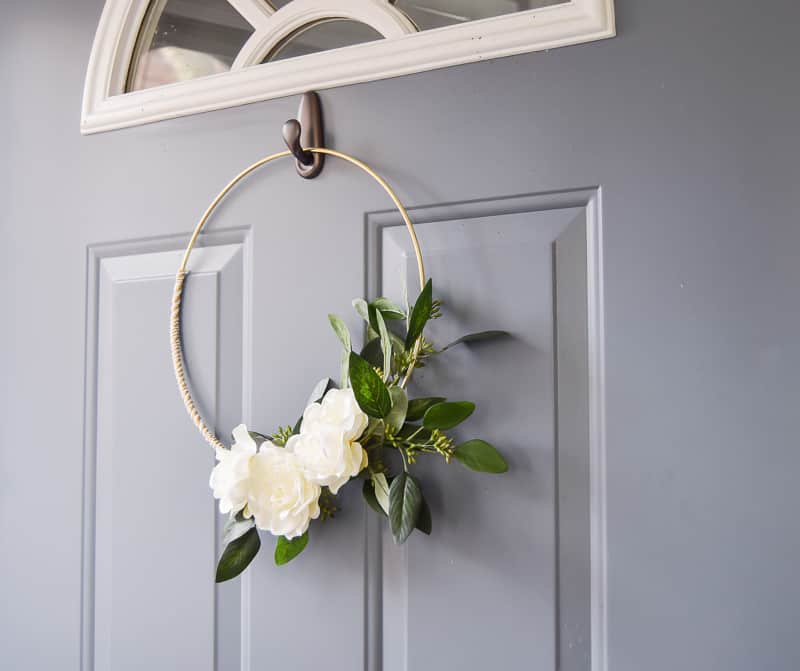 I hung it on our front door using a 3M hook. Could be prettier but it will do for now.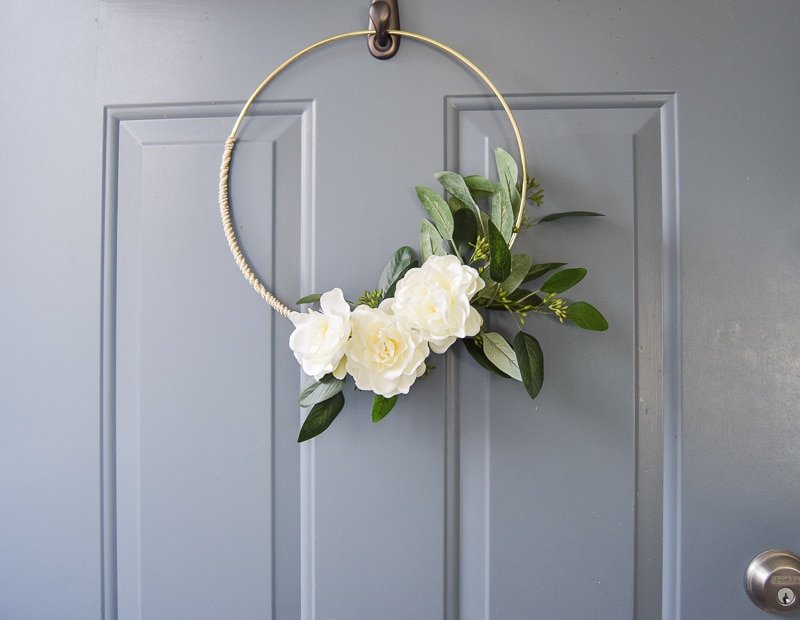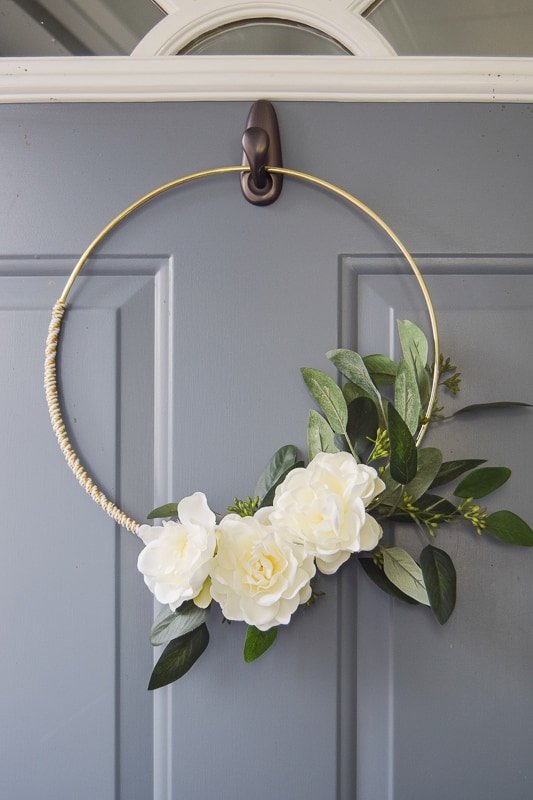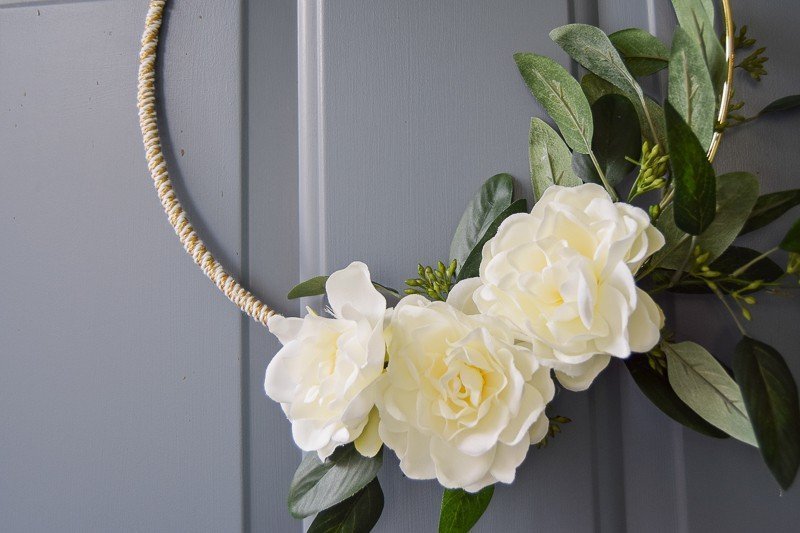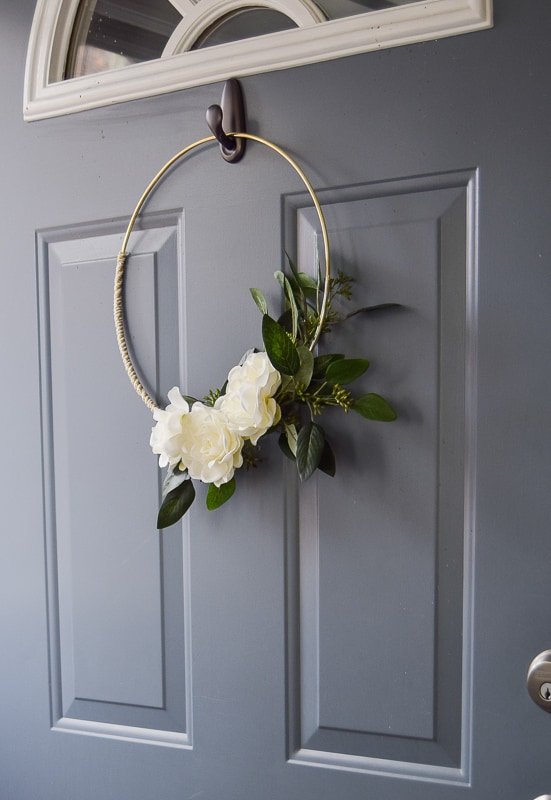 Kinda in love with the gold and white twine!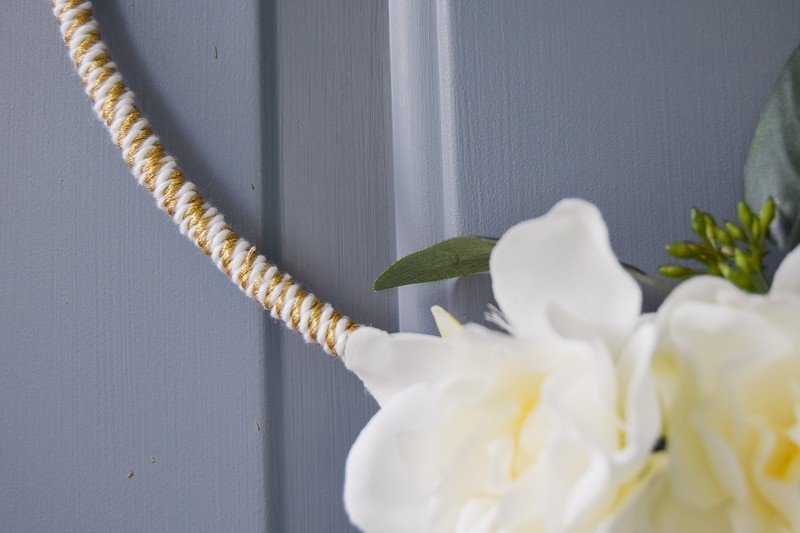 This was a super simple project and really sets the tone for winter right at the front door. I just love bringing in new seasons with something that I DIY and it just gets me in the seasonal mood so much faster.
If you want more winter decorating ideas check out these 13 Winter Decorating Ideas by the Spruce or bring that creativity inside with this amazing Farmhouse Winter Tablescape by Making Manzanita
Happy Christmas crafting!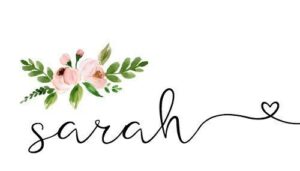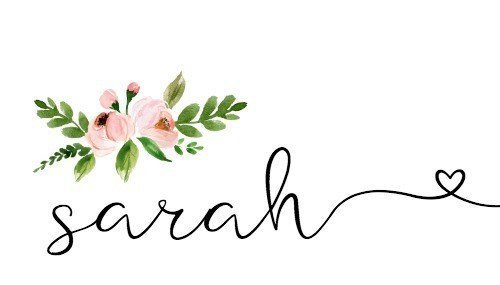 DIY Winter Wreath in Gold and White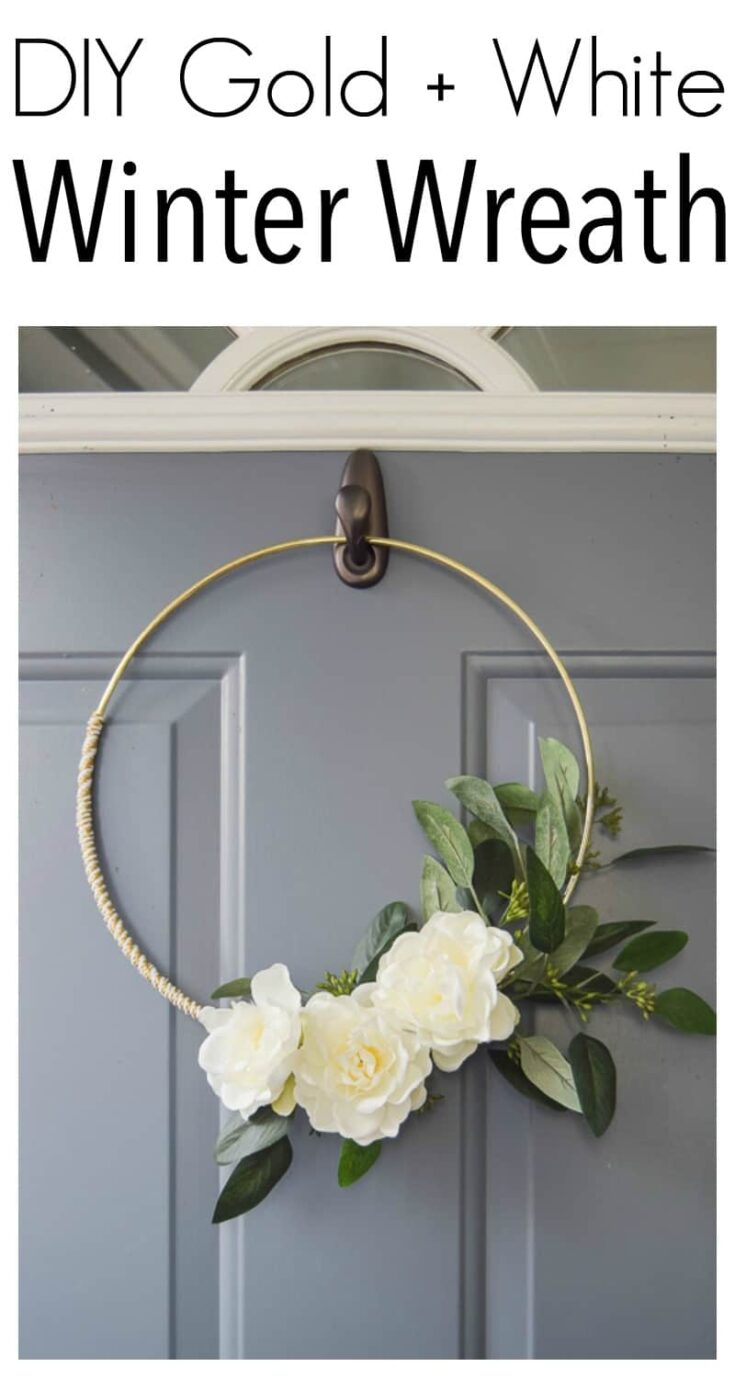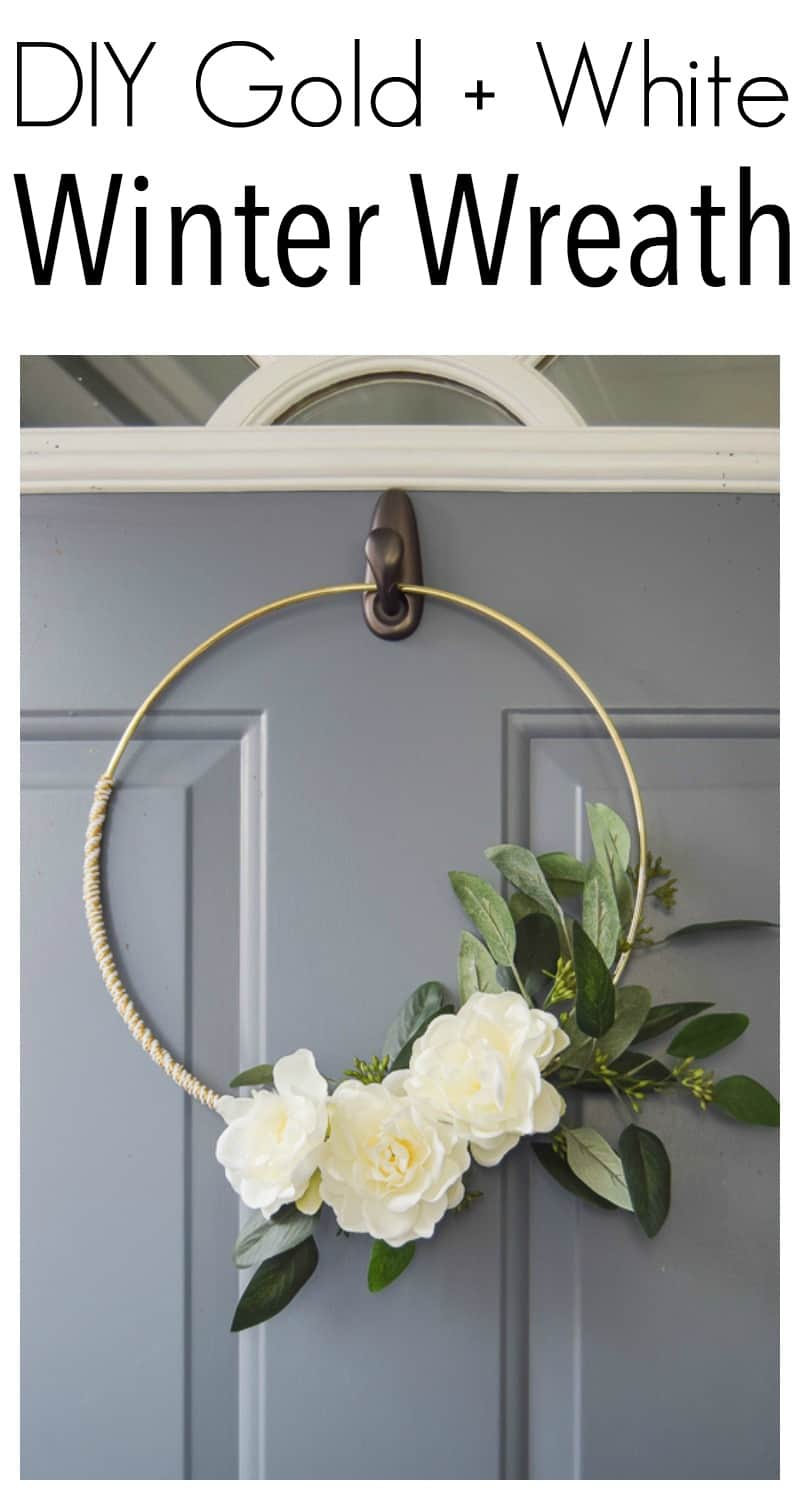 I love making wreaths for different seasons, especially winter and Christmas! See how I used a simple, gold macrame ring to make a DIY winter wreath in gold and white!
Active Time 15 minutes
Total Time 15 minutes
Difficulty Easy
Estimated Cost 25
Materials
Tools
Instructions
Step 1. Start Glueing the Twin to the Hoop
Step 2. Attach the Eucalyptus
Step 3. Attach Flowers to the DIY Winter Wreath